Axios Northwest Arkansas
June 11, 2021
🎶 It's Fri-yay.
🌞 Weather: We're big enough to admit, we've not always pegged this. But hey, it's spring-turn-summer and weather dislikes predictions.
This weekend should be hot, about 90 and sunny. Chances of t-storms tonight through Saturday.
Situational awareness: Sen. John Boozman helped introduce the Hunger-Free Summer for Kids Act to allow more kids to participate in the U.S. Department of Agriculture's Summer Food Service Program, which offers children free lunches and snacks in the summer.
Today's newsletter is 899 words, about a 3.5-minute read.
1 big thing: A-Street Ventures to invest in K-12 education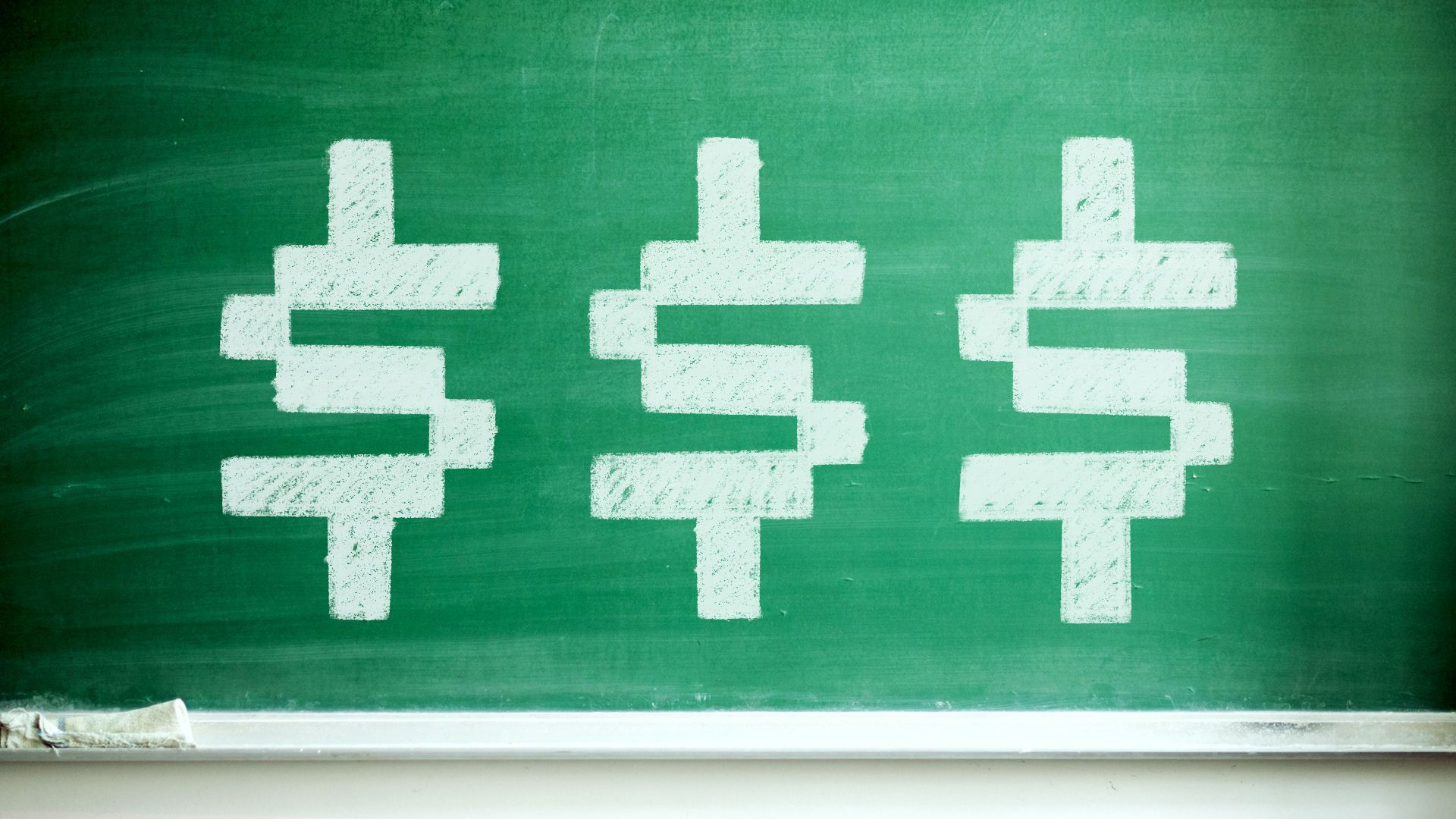 A new venture capital fund based in Bentonville launched this week with a post on Medium. The $200+ million fund will focus on advancing public K-12 education across the U.S.
A-Street Ventures will invest in a mix of early-, growth- and late-stage companies, concentrated on digital educational instruction and new ways to assess students.
Profits will be reinvested or donated to charity.
Founder Marc Sternberg is stepping down from eight years as the K-12 education program director for the Walton Family Foundation to lead A-Street.
Why it matters: Educational disparities between rich and poor students and communities became glaringly obvious during the pandemic.
Now is a critical time to launch an education fund because of the attention on the issue, Sternberg told Axios.
There are a lot of hard questions to tackle. "At a moment of surging digital access, what does digital-forward curricula look like that's high quality? That advances student learning in demonstrable ways?" Sternberg said.
He stressed that A-Street alone won't be able to solve all the challenges, so it will be open to partnerships.
Though profits will be reinvested, there will be expectations of returns on investments like there would be with any other fund.
Details: The fund is seeded by interested members of the Walton family but is held and operated independently of the Walton Family Foundation.
Investments will mostly be made in the U.S., but international entrepreneurs and technology will be considered.
Zoom out: Global venture capital investment in education and education technology rocketed to an estimated $16 billion in 2020.
Just 10 years before, venture capital in the field was about $500 million.
2. 1 cool thing: Fayetteville block party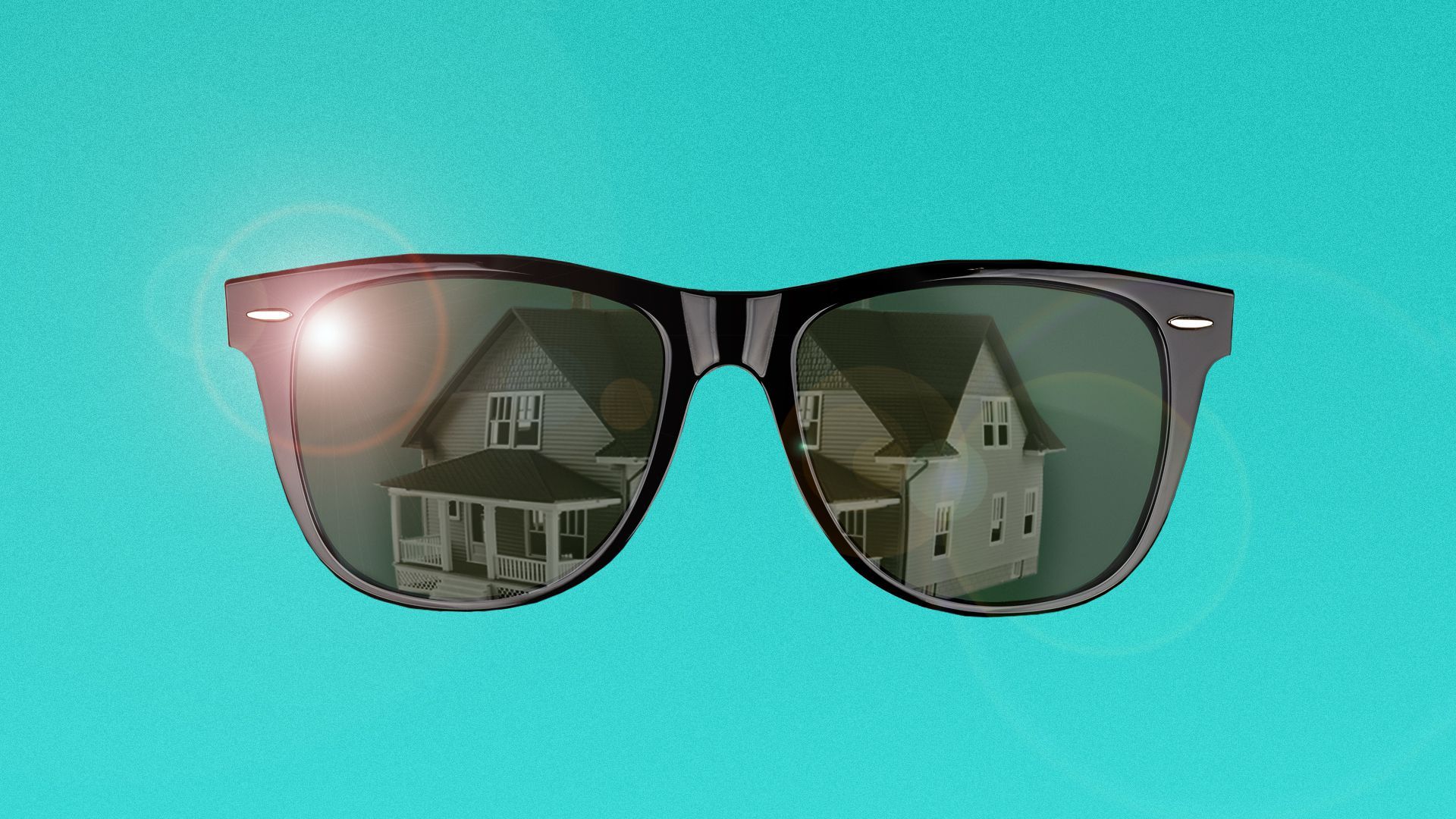 The Fayetteville Housing Authority will host a block party, CommUNITY in Action, from 11am to 1pm Saturday.
What's happening: An educational and health fair, a food recovery fair, free food, and fun stuff like a fire truck tour for kids at four different Housing Authority properties.
Crystal Bridges Museum of American Art and Ozark Regional Transit will host an event where kids can make art on a bus and residents can give input on where they would like to see the transit system make more stops, Mary Finch of the Housing Authority tells Axios.
Of note: The party is for anyone, not just residents of Housing Authority properties.
3. ⚾️ Pic du jour: Woo pig sooie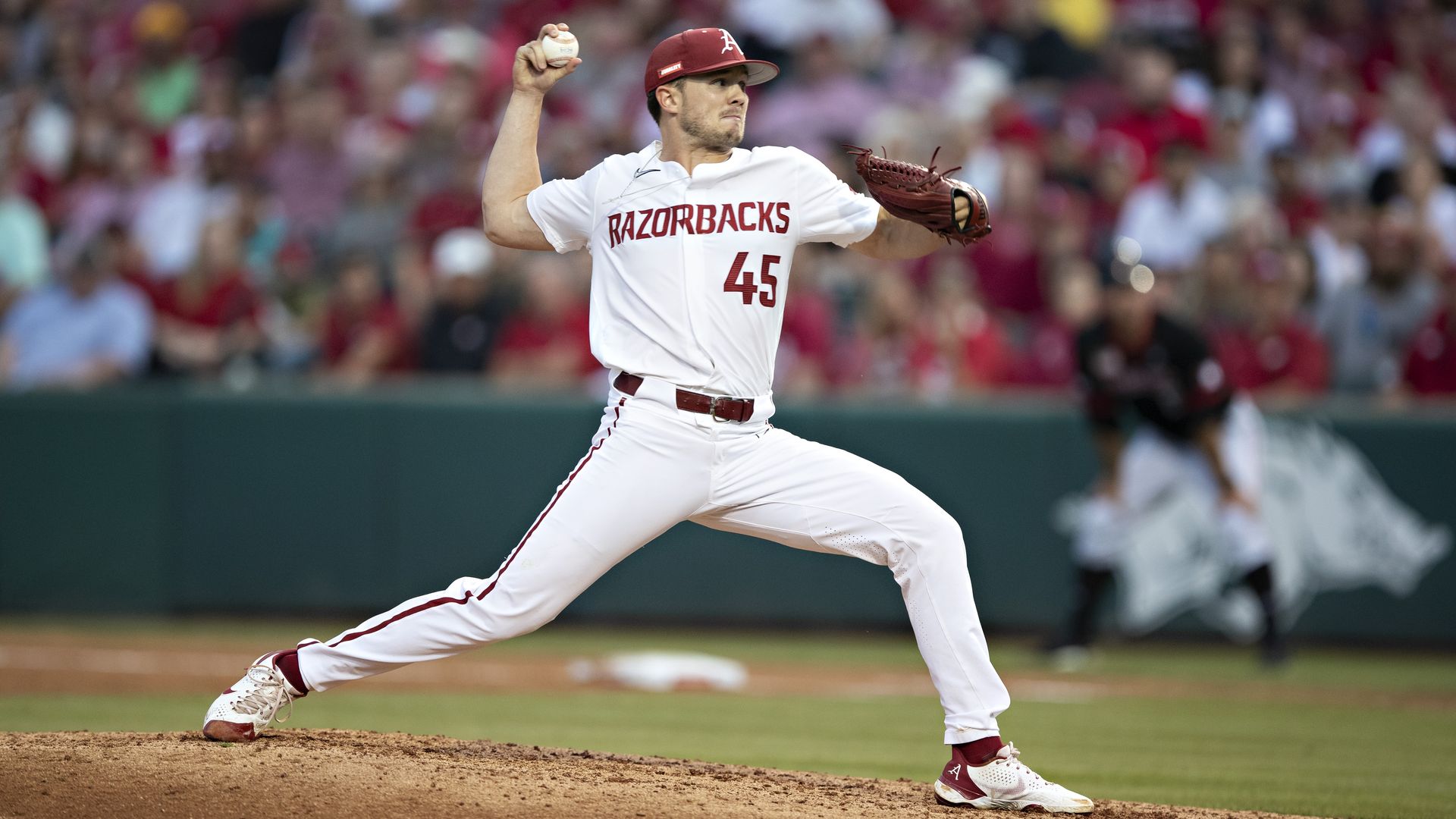 We're wishing the best of luck to the Diamond Hogs this weekend and to pitcher Kevin Kopps, who killed it on Monday.
4. Your weekend calendar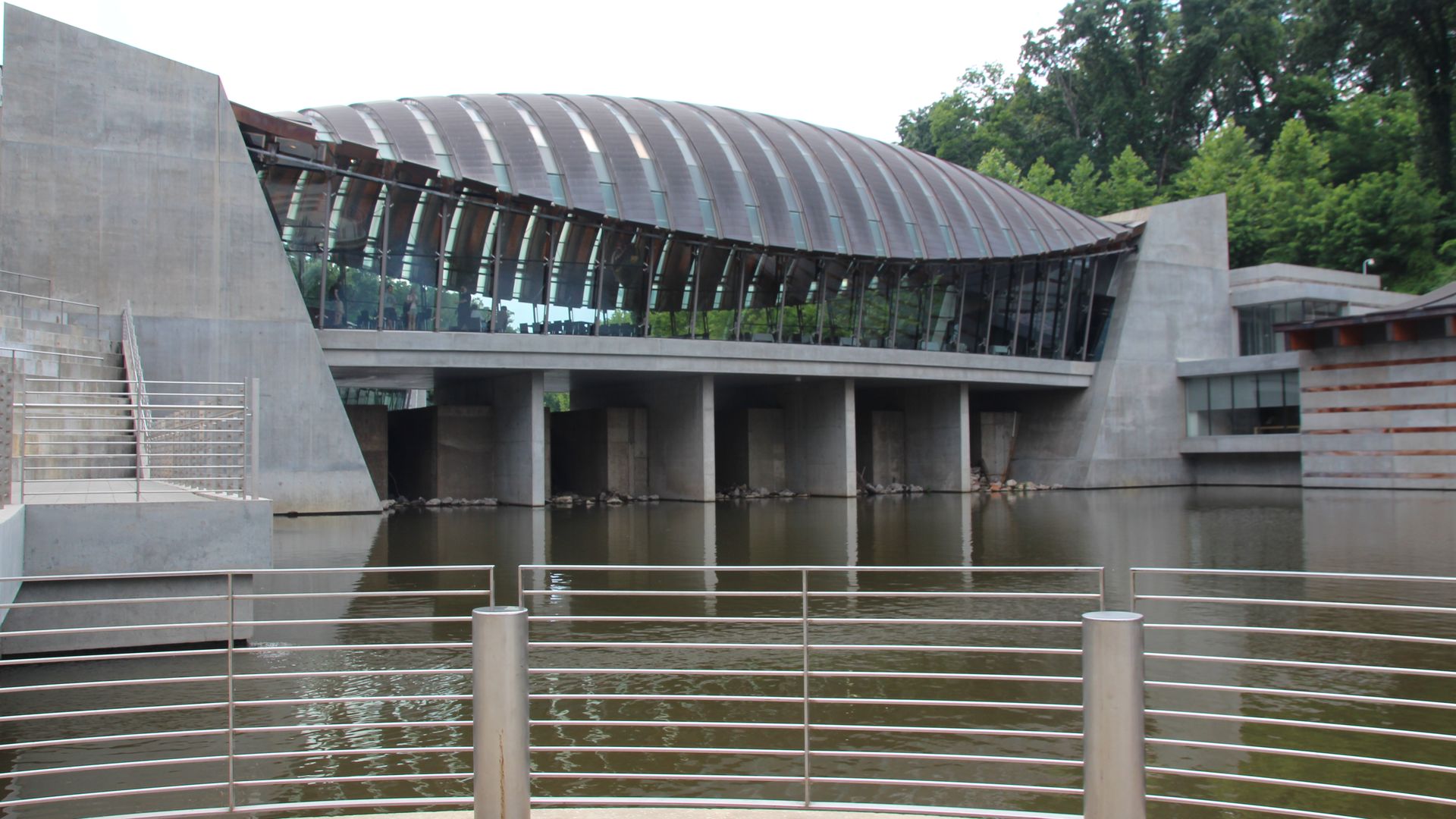 🎤 Butterfield Concert Series at Railyard Park in downtown Rogers:
🎸 George's Majestic Lounge in downtown Fayetteville:
🎼 Forest Concert Series — Little Rock rock-and-soul band Dazz & Brie with opening band True Lions at 7pm Saturday at Crystal Bridges. Tickets are $12.
🎟 A Thousand Ways: Part Two — A performance that requires audience members to participate. Details here. Various times today, Saturday, and Sunday at The Momentary in Bentonville. Tickets are $10.
🎨 Art Market — Art for sale from local artists. 9am-1pm Saturday across from Bentonville Square.
🎭 TheatreSquared:
"At The Wedding" — A comedy by Bryna Turner with live performances. Friday at 7:30pm; Saturday at 2pm and 7:30pm; Sunday at 2pm. (This is the last weekend to catch this one.)
"My Father's War" — Written by TheatreSquared co-founder Robert Ford. Live performances Friday at 7:30pm; Saturday at 2pm and 7:30pm; Sunday at 2pm.
🧘 Yoga in the Garden at 9:30am Saturday at Botanical Gardens of the Ozarks in Fayetteville. It's free.
🌽 Farmers markets:
Bentonville, downtown square on Saturday, 7:30am-1pm
Farmington, 278 W. Main Street on Sunday, 9am-2pm
Fayetteville, downtown square on Saturday, 7am-2pm
Rogers, 100 N. Dixieland Road on Saturday, 7am-1pm
Downtown Rogers, Railyard Park on Saturday, 8am-1pm
Springdale, at the Jones Center on Saturday, 7am-1pm
Bella Vista, 606 W. Lancashire Blvd. on Sunday, 9am-2pm
👶 For the kiddos:
5. Fund to support LGBTQ Arkansans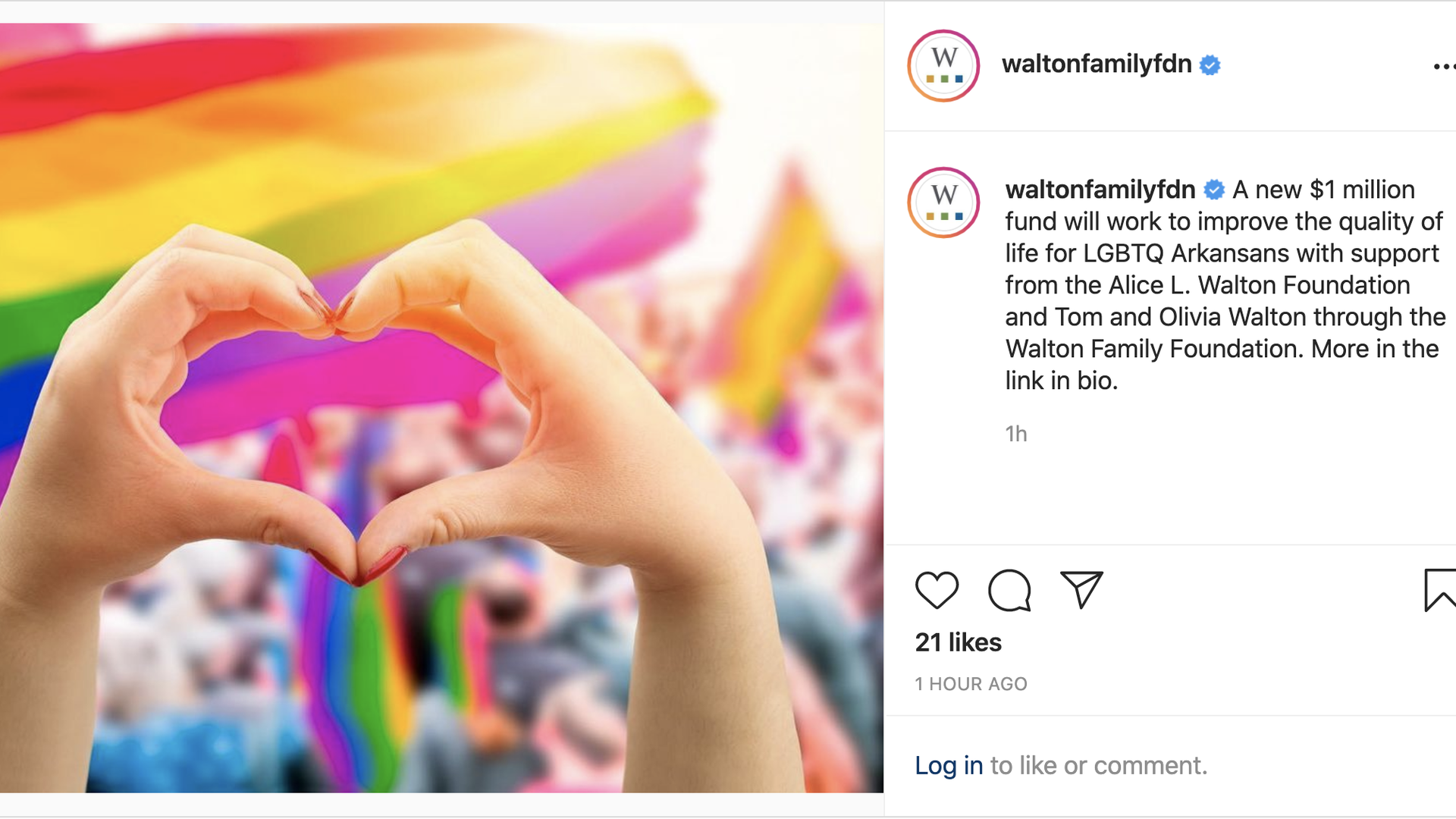 Arkansas-based organizations that provide critical services to the LGBTQ community are eligible to apply for grants from a new fund.
Critical services include legal, health, education and advocacy services as well as other high-demand needs.
Managed by Arkansas Community Foundation, the $1 million fund will distribute grants of $25,000 and above.
Why it matters: The fund comes as a record number of bills targeting trans youth have marginalized transgender people who live in the Natural State.
Support for the fund came from the Alice L. Walton Foundation and from Olivia and Tom Walton through the Walton Family Foundation.
WFF spokesperson Luis Gonzalez told Axios the financial support is a starting point and that there's hope others in the state will contribute to the fund.
😊 Alex is here for vaccinated summer and happy to see friends. It's been too long.
🚴‍♂️ Worth is thinking about how to dodge the heat this weekend.
📰 We know you like free stuff. Recommend our newsletter, and you'll get some. Go here to get your personal referral link.