Axios Northwest Arkansas
September 29, 2021
Hey, there. It's Wednesday.
🌧 Hope you don't mind a little rain.
Today's newsletter is 913 words — a 3.5-minute read.
1 big thing: Fostering heartland entrepreneurs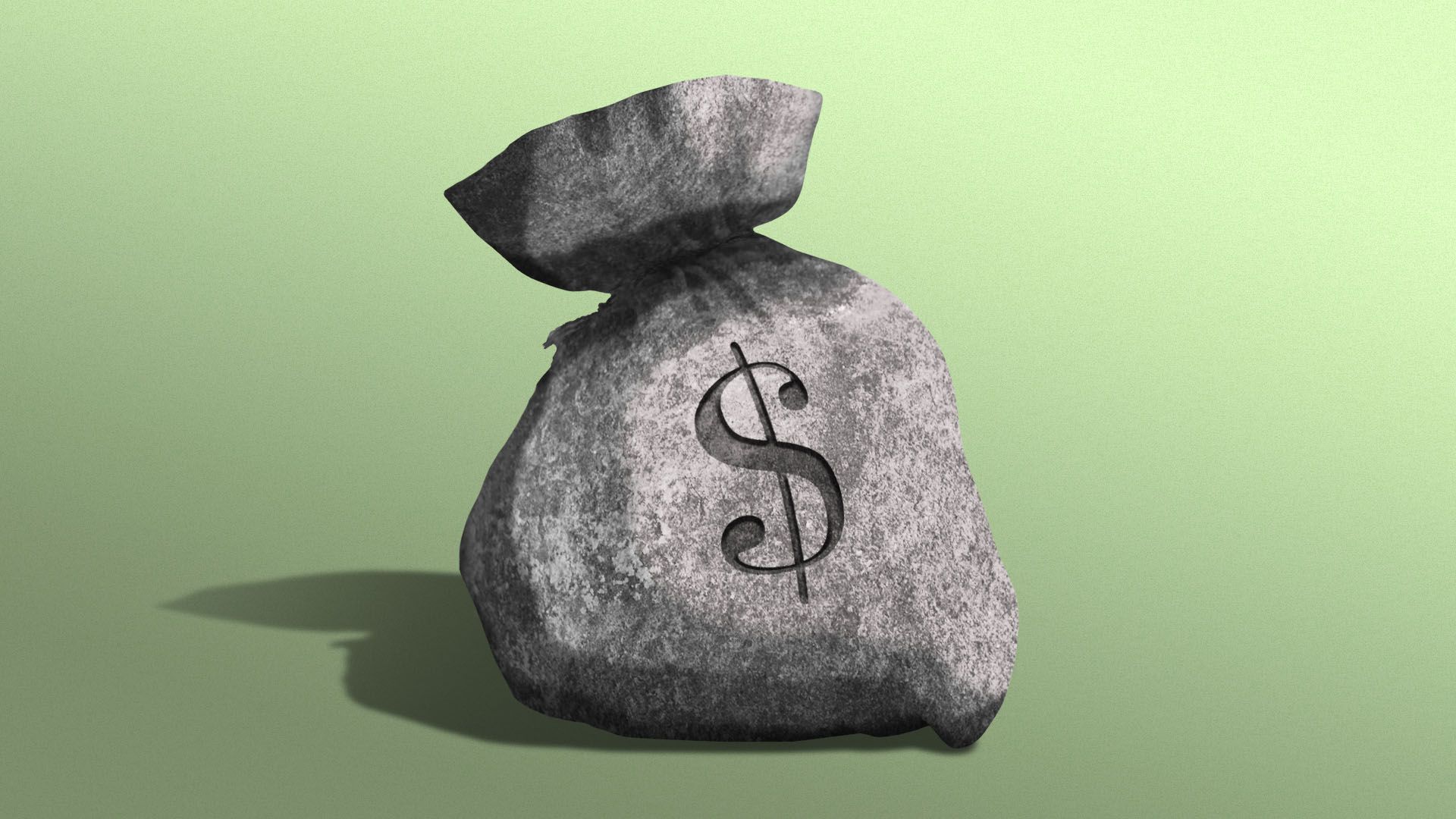 Think tank Heartland Forward is hoping a program that'll be announced later today will turn entrepreneurial pebbles into big rocks for heartland economics.
The announcement will be made as part of a virtual event at 11am, convened by Heartland Forward of Bentonville.
What's happening: An idea accelerator will provide training, resources and $5,000 "pebble" grants to 1,000 entrepreneurs. It's expanding to 20 heartland states, including Arkansas.
Heartland Forward will raise $4 million to help fund the project.
Why it matters: Entrepreneurship leads to job creation, economic growth and opportunity for other businesses.
According to Heartland Forward research, 16 of 20 heartland states rank lowest out of all 50 in terms of entrepreneurialism.
Driving the news: The idea accelerator stems from a pilot program wrapping up next month from Builders + Backers, a Washington, D.C.-based capital venture and accelerator firm that will run the new program.
The big picture: While the program will be open to the heartland, cities or states will have to agree to offer it and provide some level of funding. Today's event is designed to educate leaders and encourage participation.
Entrepreneurs living in participating cities can apply for pebble grants and a 90-day cohort program of education and mentorship.
Currently, four cohorts are planned — one for each quarter in 2022.
What they're saying: Shakori Fletcher and Luka Mutinda of the Tulsa cohort told Axios the experience helped move their ideas to the next level.
Both applied separately with two very different ideas: Mutinda's idea was a retail loyalty program, and Fletcher's was to educate consumers about cultural history through multimedia projects.
Program managers at Builders + Backers felt they could join forces and create a better, single business model. They've combined QR codes with a traditional loyalty program that now provides users with an educational experience.
"It forced us to lean into being resourceful," Mutinda said.
2. Hutchinson gets a boost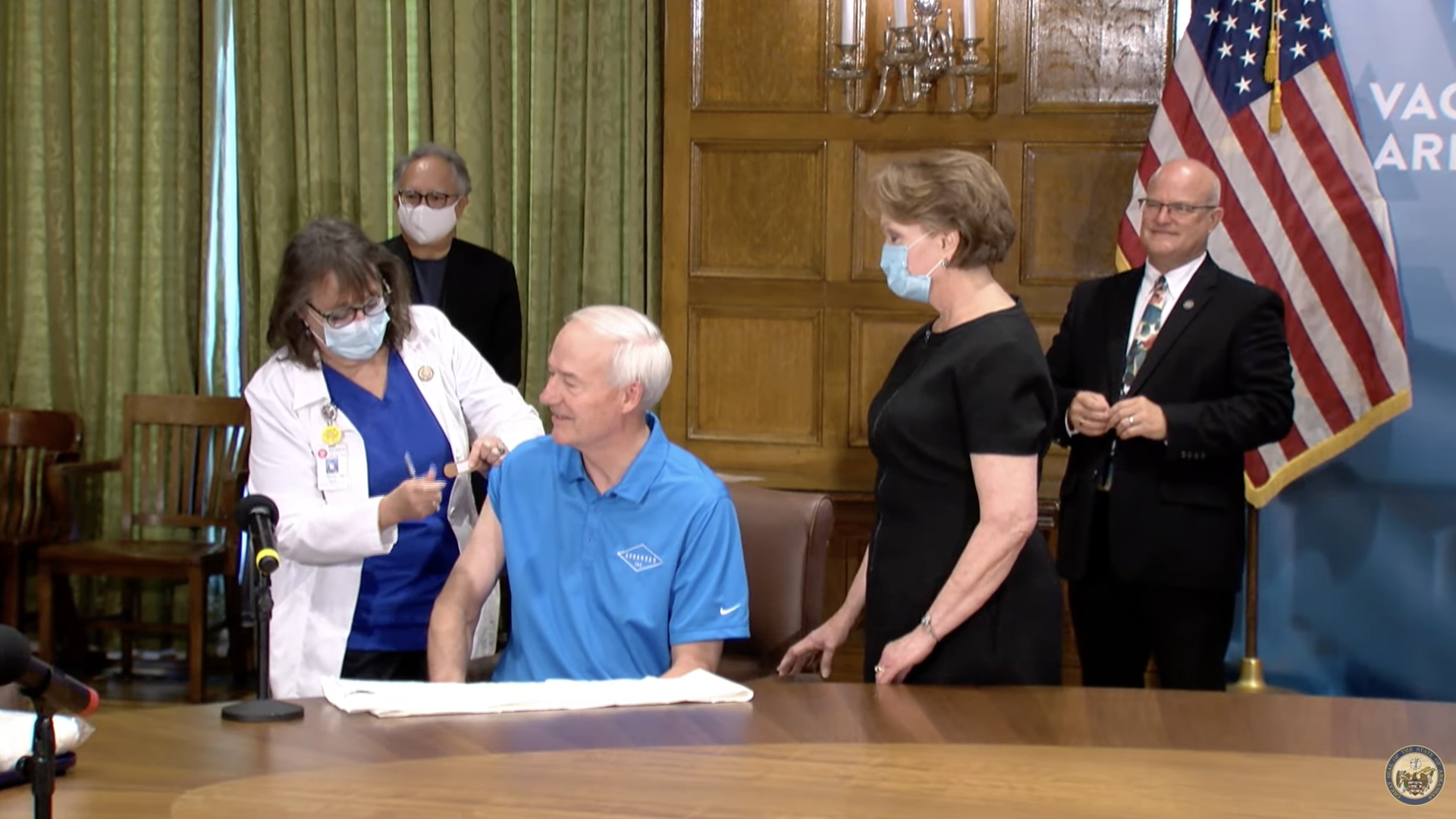 Gov. Asa Hutchinson got his COVID-19 booster shot on camera during his weekly press conference yesterday.
Arkansas first lady Susan Hutchinson and state health secretary Jose Romero also got theirs.
A few other updates:
You should get a Pfizer booster shot (six months after your second dose) if you're over 65, are 50 to 64 with underlying medical conditions, or are at least 18 and live in a long-term care setting, according to guidance from the Health Department.
You may get a booster shot if you are 18 to 49 with underlying medical conditions or age 18 to 64 with increased risk for COVID exposure because of your job or because you're in an institutional setting.
The state will no longer require quarantines because of COVID exposure if at least 70% of all students, staff, and faculty at a school are vaccinated.
The state is trying out a new program with at least one school to allow unvaccinated students exposed to the virus to stay in school as long as they test negative for the virus and wear a mask.
3. 🍞 Toast: it's what's for breakfast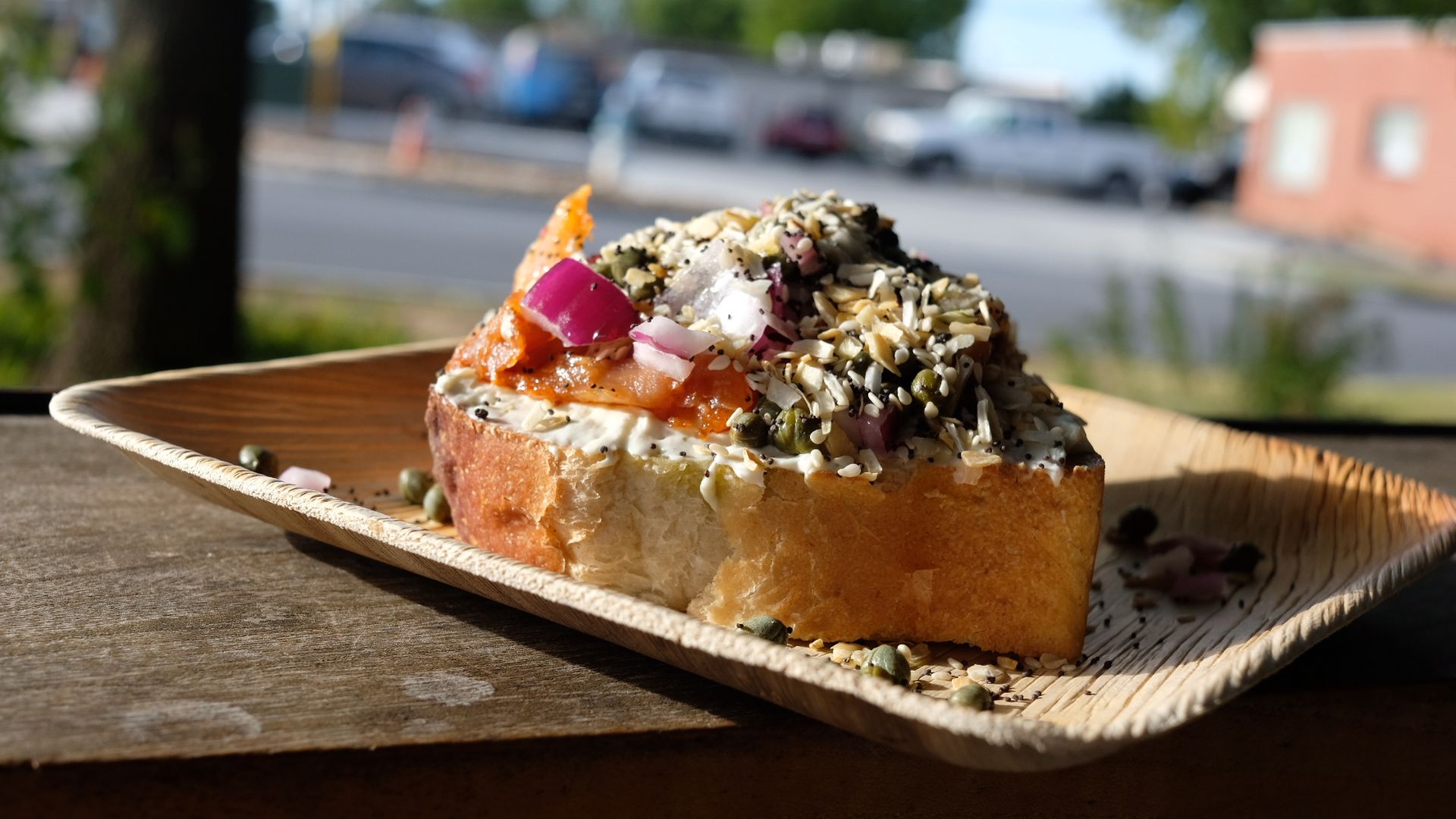 👋 Worth here. I recently found myself at Arsaga's at Church and Center in Fayetteville, waiting and hungry.
I've just never jumped on the toast train, but that's all the fare there.
So I ordered the Loxsmith: cream cheese, cured salmon, capers, red onion and everything bagel spice. On toast.
The verdict: This. Thing. Rocks.
I've been dreaming about it ever since.
It's crunchy. It's soft. It's everything I've ever wanted in a breakfast … toast.
I'm looking for reasons to be there again soon.
4. Getting holdouts to take the shot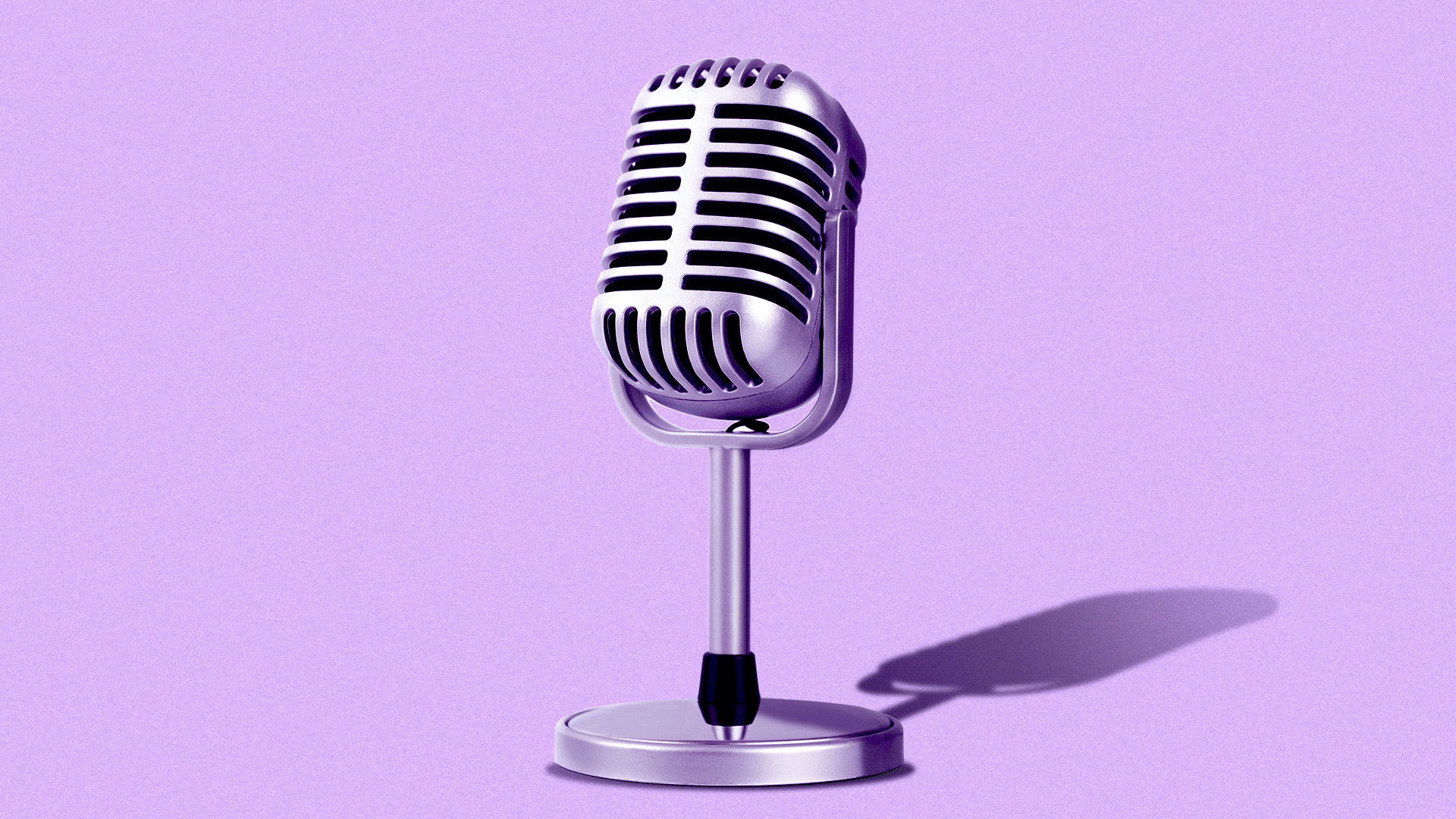 The Northwest Arkansas Council is rolling out a new campaign to ramp up vaccinations.
Why it matters: A little over a third of people 12 and older in Benton and Washington counties still haven't gotten the COVID-19 vaccine.
What's happening: The council is asking for about $1.25 million from a combination of government entities, corporations and philanthropists to pay for advertisements and PSAs. The ads will aim to dispel myths about vaccines and educate people on the need to get vaccinated. They'll also reach rural areas with lower vaccination rates, Nate Green of the council tells Axios.
The council will facilitate residential vaccinations — going straight to people's homes to give them vaccines, Green says.
The Washington Post reported last week an estimated 10% of Americans are unvaccinated but willing to be vaccinated. They face transportation and scheduling issues.
Details: The target is threefold — vaccinating the vaccine-hesitant or hard-to-reach, offering booster shots, and preparing to give vaccines to kids under 12 once they are approved.
Context: The Northwest Arkansas Council is a nonprofit organization comprised of representatives from the region's largest businesses, schools and health care organizations. The council has consistently spearheaded large testing and vaccination events throughout the pandemic.
By the numbers: The council plans to spend $1 million on advertisements, $213,000 to pay workers to administer vaccines, and $42,450 for supplies.
5. Your chance to give your two cents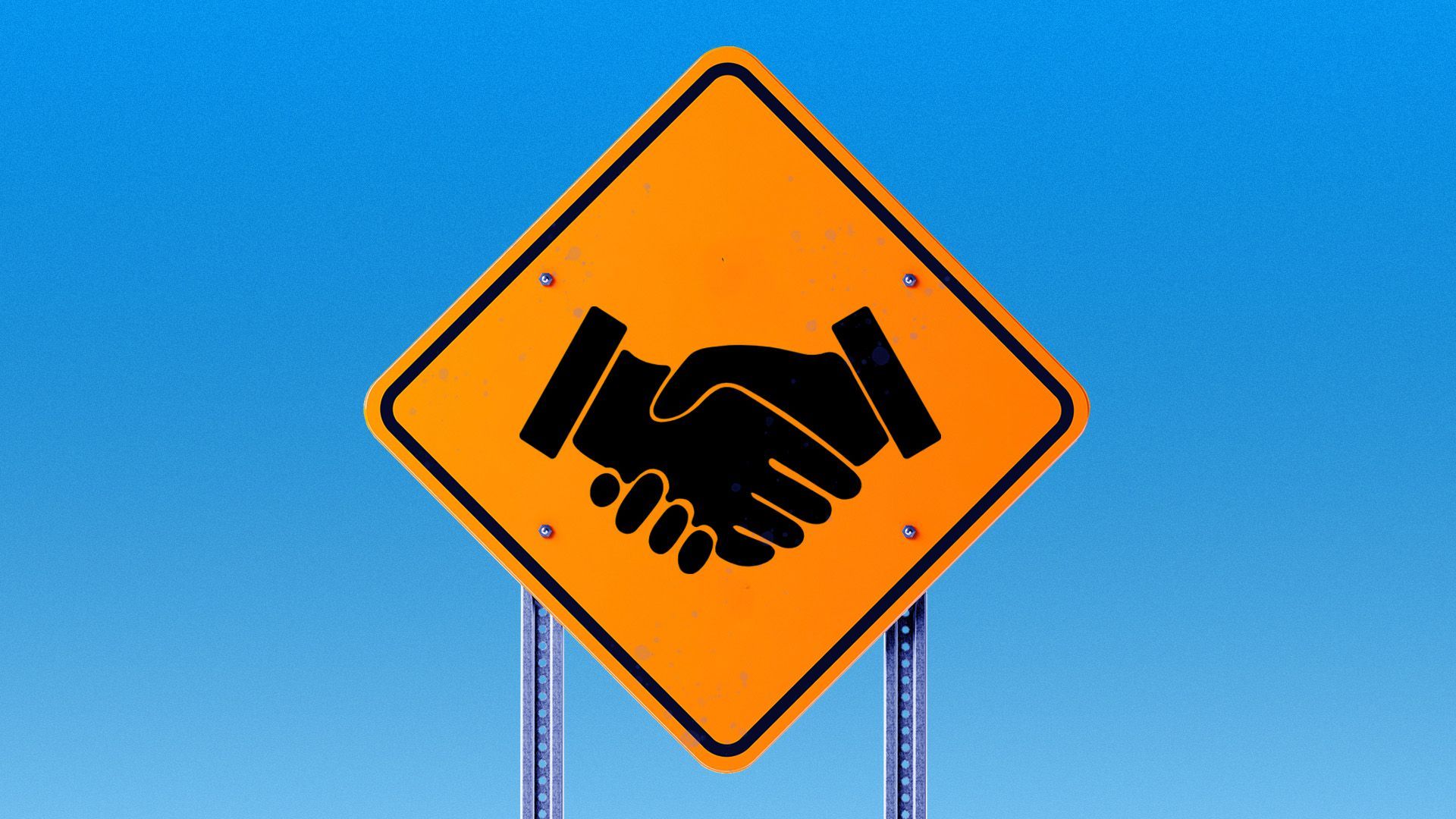 The Arkansas Department of Transportation wants public input on a new four-lane highway that would connect XNA to the U.S. Highway 412 bypass, Talk Business & Politics reports.
Why it matters: The new road is intended to provide better access to the airport. Highway 264 to the south and Highway 12 to the north are the only access to XNA. Both are two-lane, winding roads.
You can see project documents, submit comments, or sign up to attend the Oct. 26 virtual meeting.