Axios Northwest Arkansas
October 05, 2021
Hey, there. It's Tuesday.
Today's weather: 😎 Sunny and in the 70s.
Today's newsletter is 902 words — a 3.5-minute read.
1 big thing: U of A getting new research facility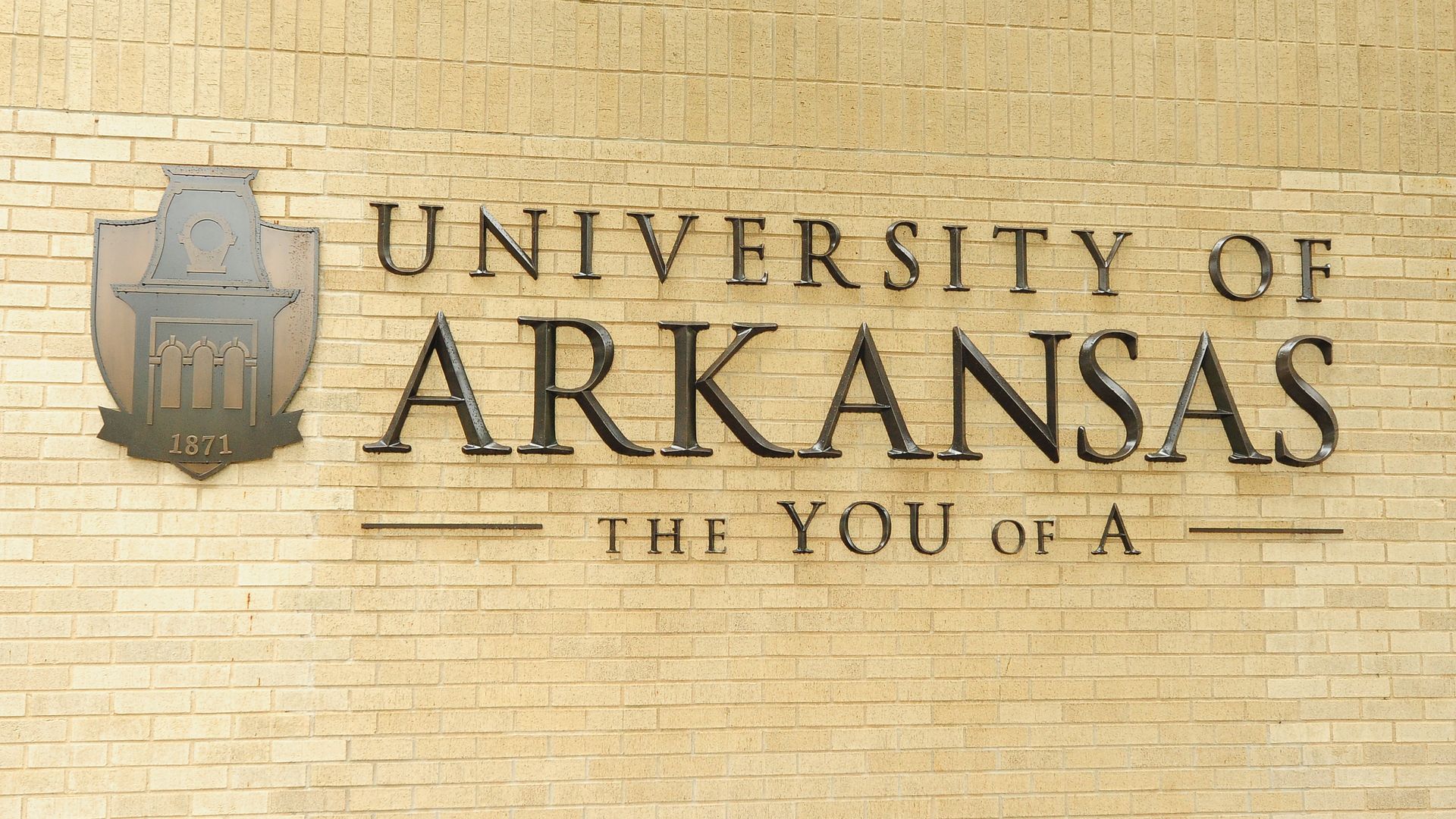 University of Arkansas engineering researchers will operate a new silicon carbide research and fabrication facility, the university announced Monday.
Huh? We'll explain: Silicon carbide is a semiconductor of power that works well in higher temperatures.
Why it matters: The facility will produce integrated circuits, sensors and devices that can be used for military and industrial purposes as well as for construction equipment and electronics for cars.
And it's the first in the U.S. to be open — as in researchers and businesses not affiliated with U of A can use it to build and test prototypes, says Alan Mantooth, the professor leading the research team.
"This is very important when you're trying to bridge the gap between research and commercial products. That's the bridge we're building," he tells Axios.
Context: Bloomberg reported last week that silicon carbide might be the answer to making electronic vehicles that charge faster and keep a charge longer, which consumers demand.
Mantooth explains that silicon carbide can help make electronics more efficient. Its ability to operate in high temperatures eliminates the need for water cooling.
Details: A $17.87 million grant from the National Science Foundation will pay for infrastructure, equipment, technology installation, three full-time staff members and a postdoctoral researcher for four years, according to the university news release.
The university also received $5.4 million from the U.S. Army, including $4.4 million for equipment and $1 million for research, Mantooth adds.
What's next: The facility will open in an existing temporary space on campus as soon as the equipment arrives, but the research team is hoping for a new 15,000–16,000-square-foot building, Mantooth says.
He expects that will be up for Board of Trustees discussion this fall.
2. Charter school enrollment boom
Arkansas' charter school enrollment was up 19.2% for the 2020–2021 school year, from the previous school year.
Public school enrollment, meanwhile, dropped 3%, according to a recent report from the National Alliance for Public Charter Schools.
Why it matters: The pandemic has weakened America's public education system as Zoom classes, teacher fatigue and student disengagement have taken their toll. And that hobbled system is shedding students to charter schools, private schools and homeschooling, Axios' Erica Pandey writes.
Those dynamics are exacerbating inequities in American education, as it's typically wealthier and white students who make the switch.
Zoom in: Haas Hall Academy, an open-enrollment charter school with campuses in Bentonville, Fayetteville, Springdale and Rogers, had only a 5% increase from 2019–2020 to 2020–2021, much lower than the state's.
However, this followed a 19.5% enrollment increase from the 2018–2019 school year to 2019–2020 school year, showing that overall charter school enrollment is trending up in NWA.
What to watch: School funding follows students. As students shift to alternative forms of education, public schools may lose resources and teachers.
Public schools that waffle over mask policies or delay the return to in-person learning will frustrate even more parents, who'll pull their kids out and choose independent schools or homeschooling.
That's a serious problem for the millions of American students who continue to rely on the public education system.
3. New clinic focuses on high-risk pregnancies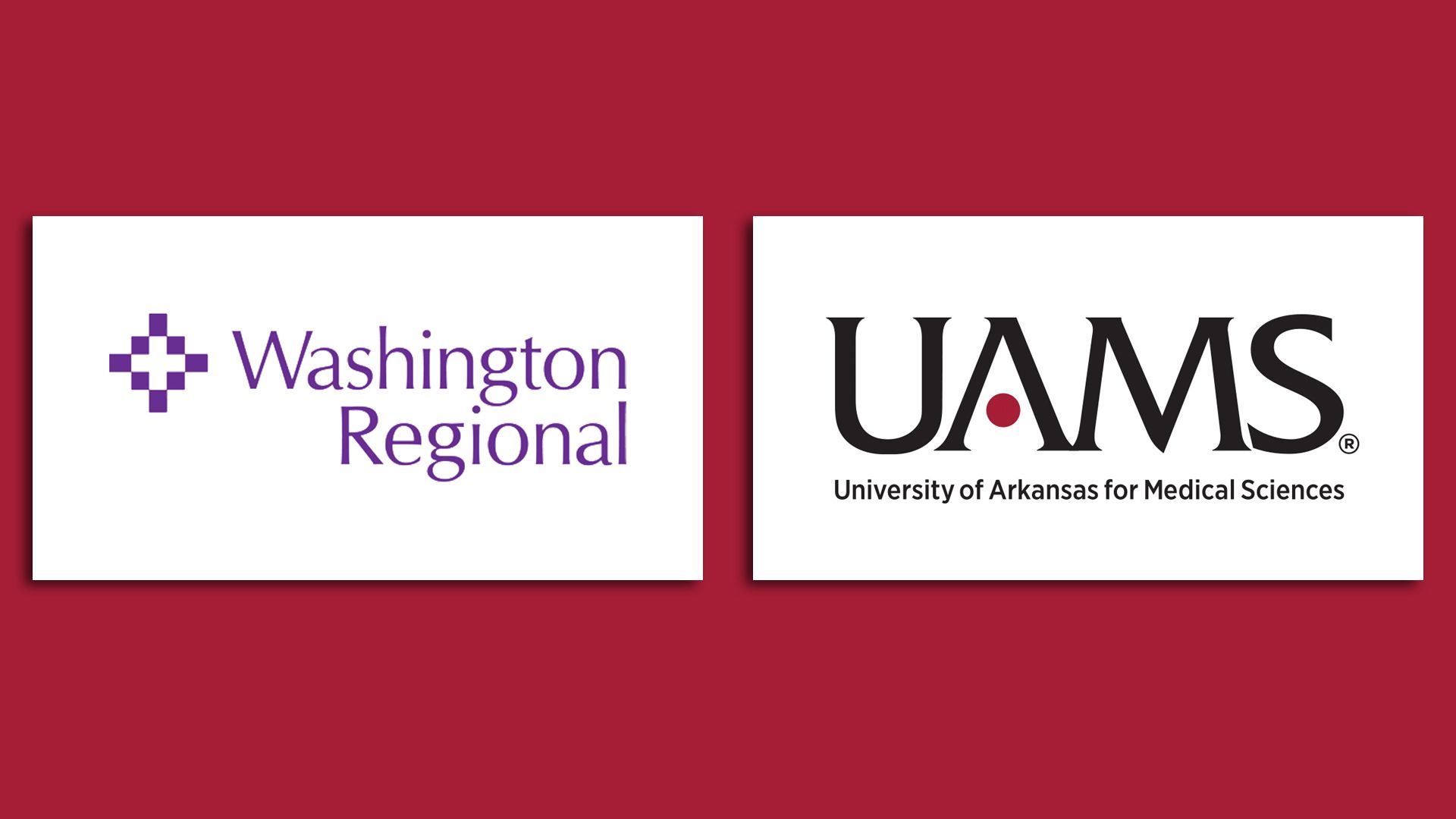 Washington Regional and the University of Arkansas for Medical Sciences together have opened the Washington Regional Maternal Fetal Medicine Clinic inside the existing Women and Infants Center at the Fayetteville hospital.
Why it matters: The clinic offers specialized care for problems associated with multiple births and with conditions like heart disease, gestational diabetes and fetal abnormalities.
While Washington Regional did treat people with high-risk pregnancies, some services were offered remotely by Little Rock-based UAMS, Washington Regional spokeswoman Natalie Hardin tells Axios. Now all of the care is available in-person in NWA.
Details: Four UAMS doctors and one nurse practitioner staff the clinic.
4. Arvest Bank to divest 16 branches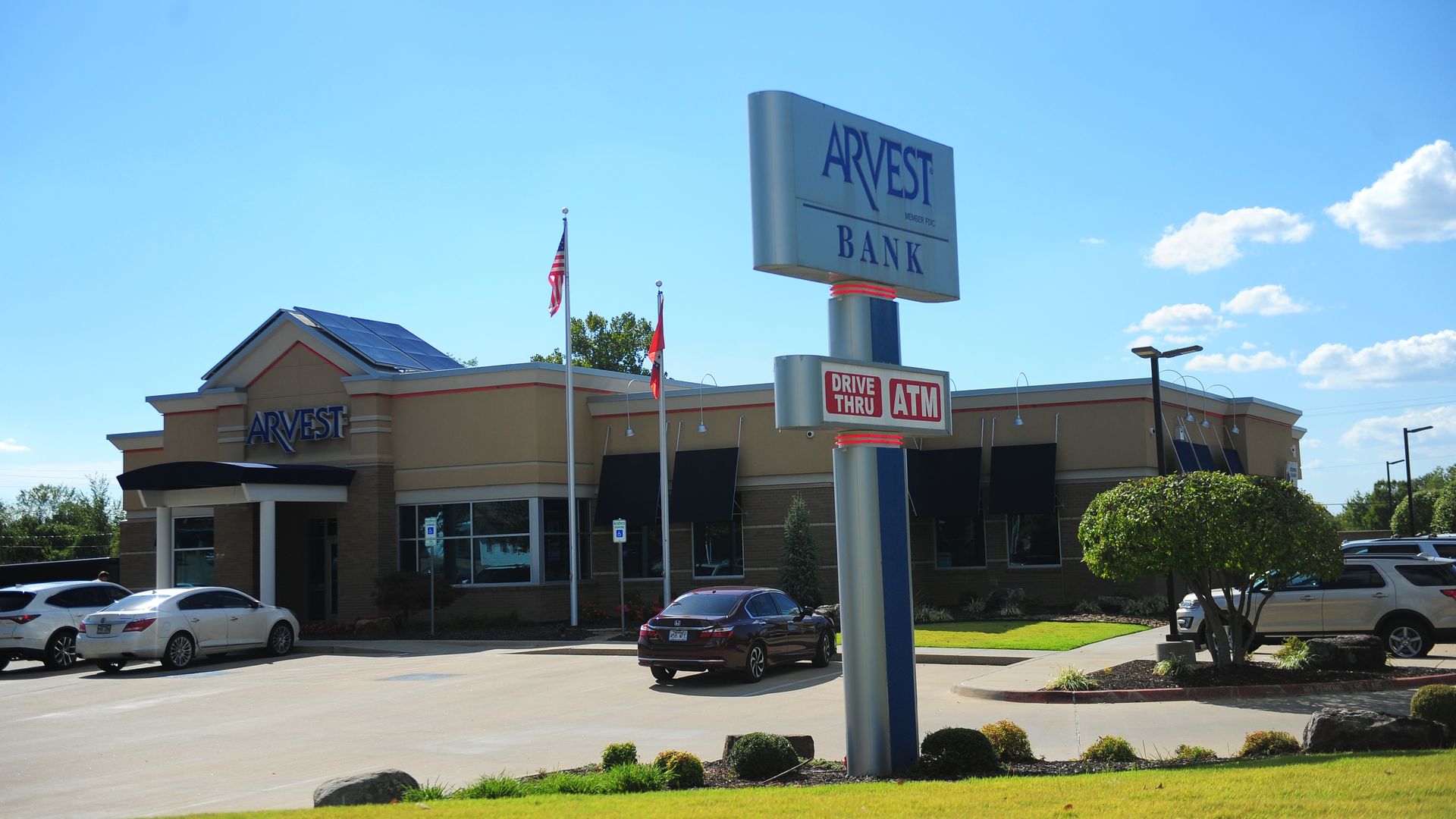 Arvest Bank announced plans to divest 16 of its 245 branch locations late last week.
The branches in Arkansas, Missouri and Oklahoma are being sold to five competitor banks.
All sales are pending regulatory approval.
Why it matters: The bank invested heavily in its brick-and-mortar infrastructure in the years following the Great Recession of 2008 by building new locations and acquiring other banks.
Downsizing its branches reduces the bank's ability to interact directly with its customers — a key part of its culture.
It also allows competitors the opportunity to grow in markets that have been dominated by Arvest.
Flashback: The bank this year announced it would close 31 branches on June 30. Combined with this announcement, Arvest will have divested approximately 17% of its branches this year.
Other recent Arvest announcements include the hiring of a former JPMorgan Chase executive as president of its Digital Banking Solutions and the selection of a company to build its digital infrastructure.
What we're watching: The moves add up to more investment in digital banking. Even late adopters of technology moved to doing more business online during the pandemic.
We'll be interested to see how Arvest retains its customers and continues to grow while making this transition.
5. Pumpkin patch now open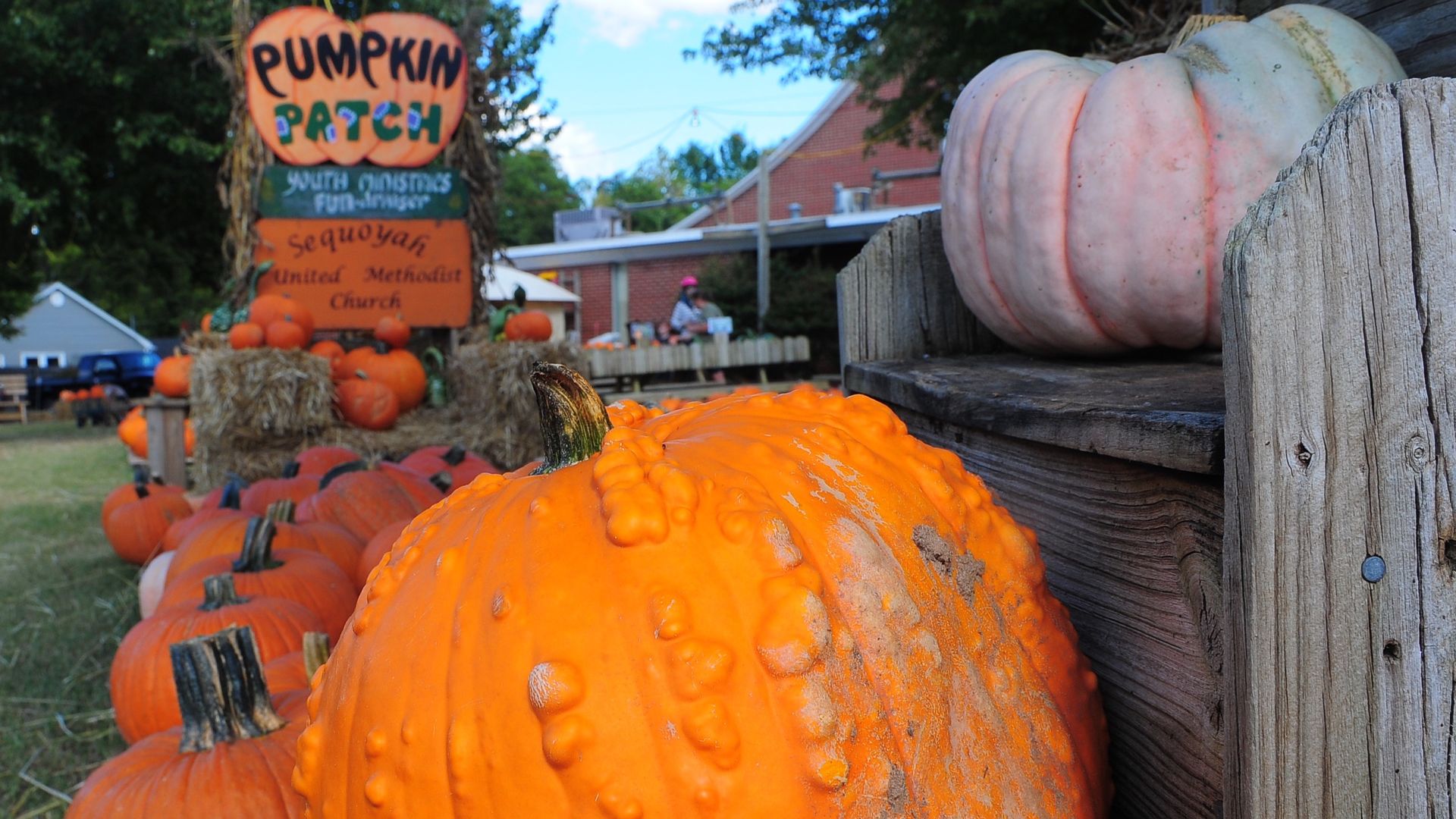 🎃 One of the most visible and well-stocked pumpkin patches in Fayetteville is now open.
The Sequoyah United Methodist Church's annual spot is a youth ministries fun-raiser.
Volunteers running the patch on Monday told Worth that business has been very busy and pumpkins are disappearing quickly.
As always, the location is open for families and lots of memorable photos.
Details: The pumpkin patch operates daily from 10am to 7pm at 1910 N. Old Wire Road.
💭 Worth's thought bubble: Hurry before all the ugly ones are gone.
🛣 Alex is happy to report the opening of the Bella Vista bypass has majorly cut down on her drive time.
🎧 Worth is listening to this old tune.