Axios New Orleans
July 13, 2023
🎸 Hey there, Thursday. On this day in 1978, the Rolling Stones played at the Superdome with the Doobie Brothers and Van Halen as the opening acts.
Today's weather: Mostly sunny with near 92. Afternoon storms possible.
"Feels like" temps of 108 are possible, and a heat advisory is in effect.
Today's newsletter is 905 words — a 3.5-minute read.
1 big thing: Louisiana's low melanoma rates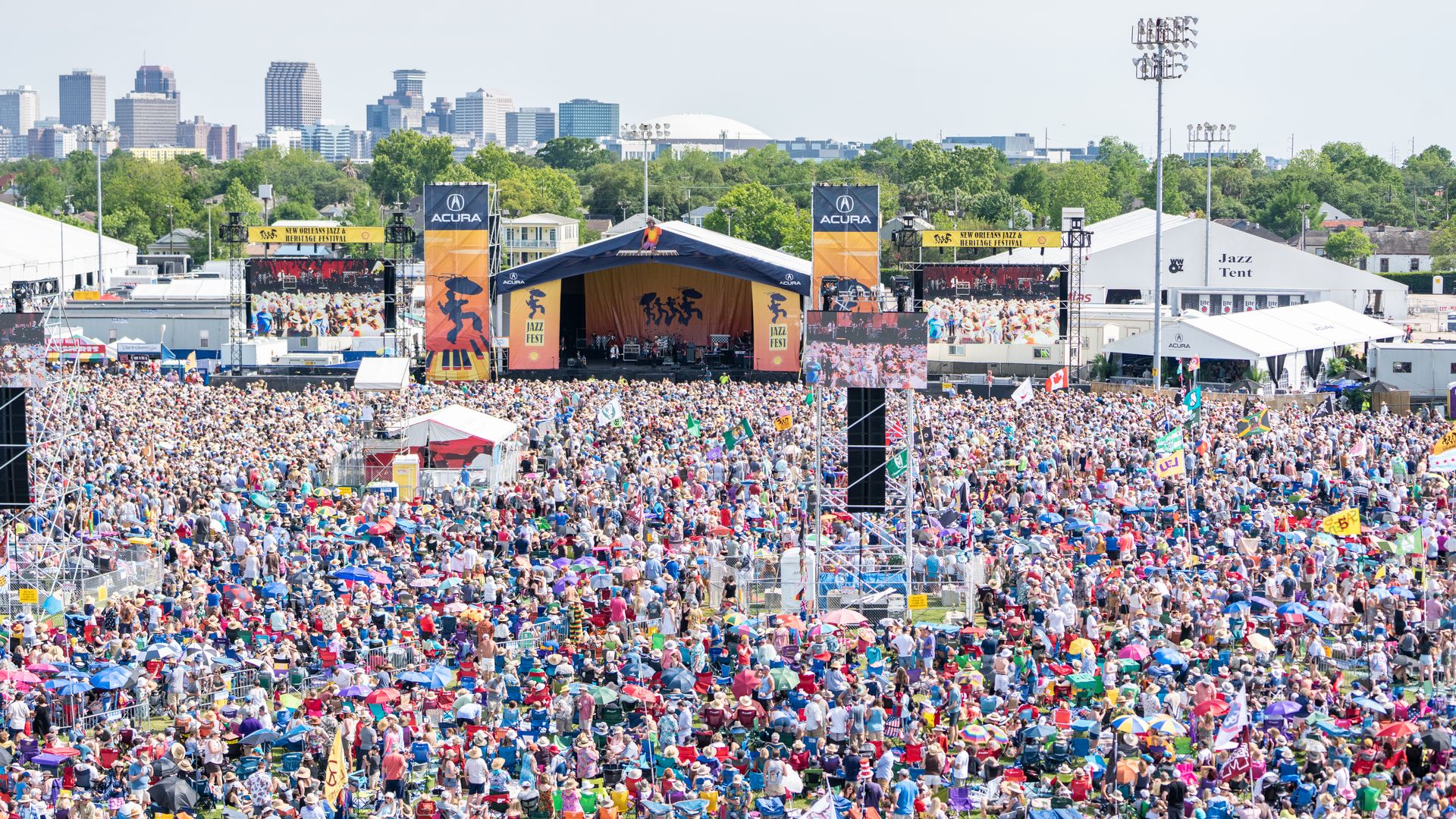 Skin cancer rates in Louisiana are lower than the national average, according to data the Centers for Disease Control and Prevention.
But that doesn't mean people should let up on their sun protection strategies.
Why it matters: Experts consistently say that the biggest factor in lowering melanoma rates is managing sun exposure and applying (then reapplying!) sunscreen.
Yes, but: The difference could be related to Louisiana's density of dermatologists because that increases the chance of diagnosis, Tulane University School of Medicine dermatologist Andrea Murina theorized. Dermatologists tend to be in urban communities, she told Axios.
Zoom in: Elizabeth Grieshaber, clinical assistant professor of dermatology at LSU Health New Orleans, agreed. While southeast Louisiana has "plenty" of dermatologists, she said, "we're probably missing a lot of the rural patients in northern and western Louisiana."
Of note: Murina also pointed out that Louisiana was an early state to ban tanning bed usage for minors.
By the numbers: For every 100,000 Louisianans, 14 melanoma cases were reported in 2020 — and two ended in death. 95% of cases were among white people, and nearly twice as many were among men than women.
Threat level: While melanoma is far more likely to affect white people, death rates among people of color are higher, partially because cases are harder to detect early, according to the Association of American Medical Colleges.
Flashback: Melanoma case totals in the U.S. and Louisiana have risen in the last decade, but Grieshaber and Murina attribute that to vast improvements in early detection technology — and an increase in public awareness.
Keep reading for tips on how to protect yourself
2. Donald Trump to hold Metairie fundraiser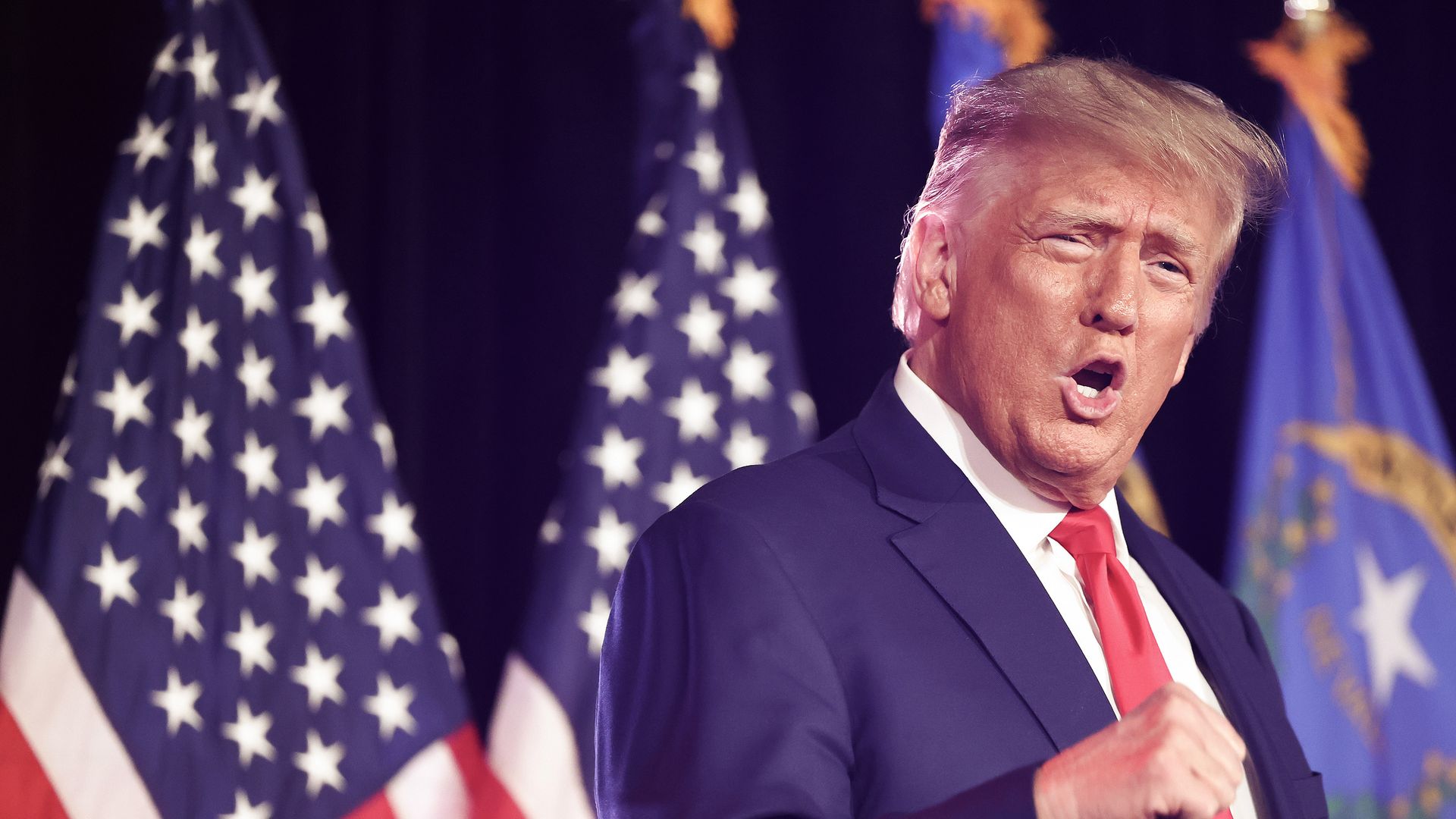 Former President Donald Trump will head to New Orleans metro later this month for a fundraiser, according to reports.
Why it matters: Trump is campaigning to be the Republican nominee in the 2024 presidential race.
Driving the news: The private event will be July 25 at the Metairie home of his ally, former banker Joseph Canizaro, according to the Louisiana Illuminator.
Former shipbuilder Boysie Bollinger also is an organizer.
Canizaro hosted a similar event in 2019 and raised nearly $4 million for Trump, the report said.
Zoom in: The invitation says the price is $3,300 per person for a VIP reception. For $23,200 per person or per couple, you will get a photo with Trump as well.
3. ⚜️ Who Dat?: Walter Isaacson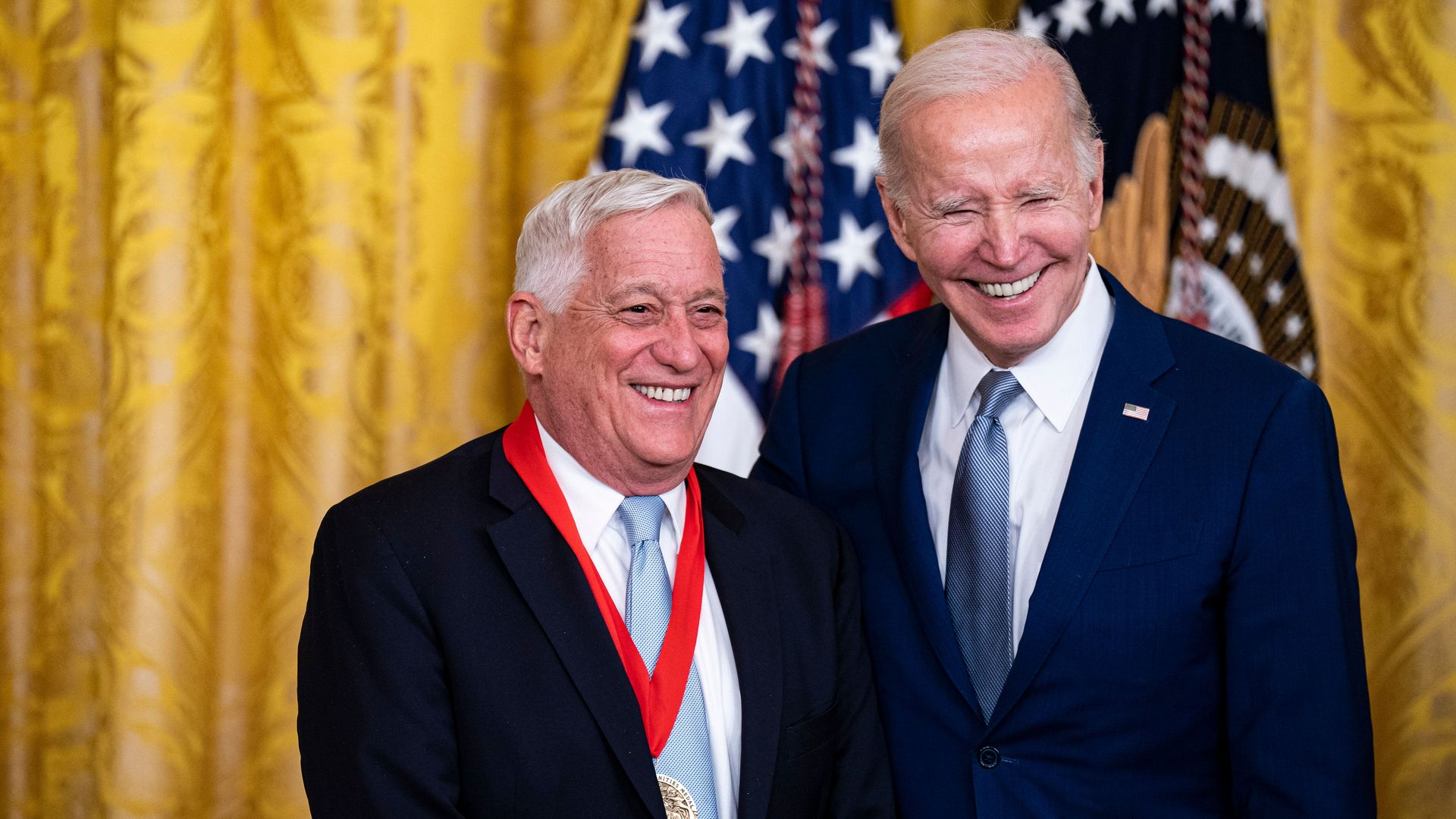 For two years New Orleans native and historian Walter Isaacson shadowed Elon Musk to try to understand the world's richest — and most enigmatic — man.
Who dat: Isaacson's resume spans broadly. Now a history professor at Tulane, he is a prolific biographer and former chairman of CNN.
He's made a career of studying creative people and says it's his hometown's creativity that drew him back.
🎶 Who are some of your favorite creative New Orleanians right now? "I think Jon Batiste is doing an amazing job of connecting a new form of jazz with social music, I'd call it. In other words, understanding how music connects us as a community and as a society."
⚠️ If you could wave a magic wand, what New Orleans infrastructure problem would you fix? "I want to start a group called 'Save Our Potholes.'"
"I say this jokingly, but those of us who grew up in New Orleans have a weird sort of affection for streets that flood and the potholes that form."
🦪 What's your poboy order? "Domilise's fully dressed, roast beef poboy. And then the oyster loaf at Casamento's."
🍽️ What restaurant do you go to for celebrating? "It's difficult because I know so many, and I love all the restauranteurs. ... Cathy and I make a habit of doing date night Sundays at Galatoire's at the same table, ordering the same thing."
"But the amazing thing about New Orleans is every couple of months you can discover a totally awesome new restaurant where a chef is doing something you would never have thought of."
4. Fully Dressed: 📖 Britney's new memoir
🎤 Britney Spears, a Kentwood native, will release her memoir Oct. 24. "The Woman In Me" is described as a "brave and astonishingly moving story." (Billboard)
🐠 Audubon leaders say 140,000 people visited the new aquarium and insectarium during their first month of operation.
Before the pandemic, the aquarium averaged 57,000 monthly visitors, and the insectarium averaged 16,600 per month. (Audubon)
🚸 Surge Entertainment, which is co-owned by Drew Brees, is expanding in Metairie. The new space won't have trampolines. (NOLA.com | The Times-Picayune🔒)
🎒 Jefferson Parish Schools' new bag policy now requires students in fourth through 12th grades to use clear or mesh bags. (WDSU)
Now hiring: Hot new job openings
5. 🤠 Garth Brooks coming to New Orleans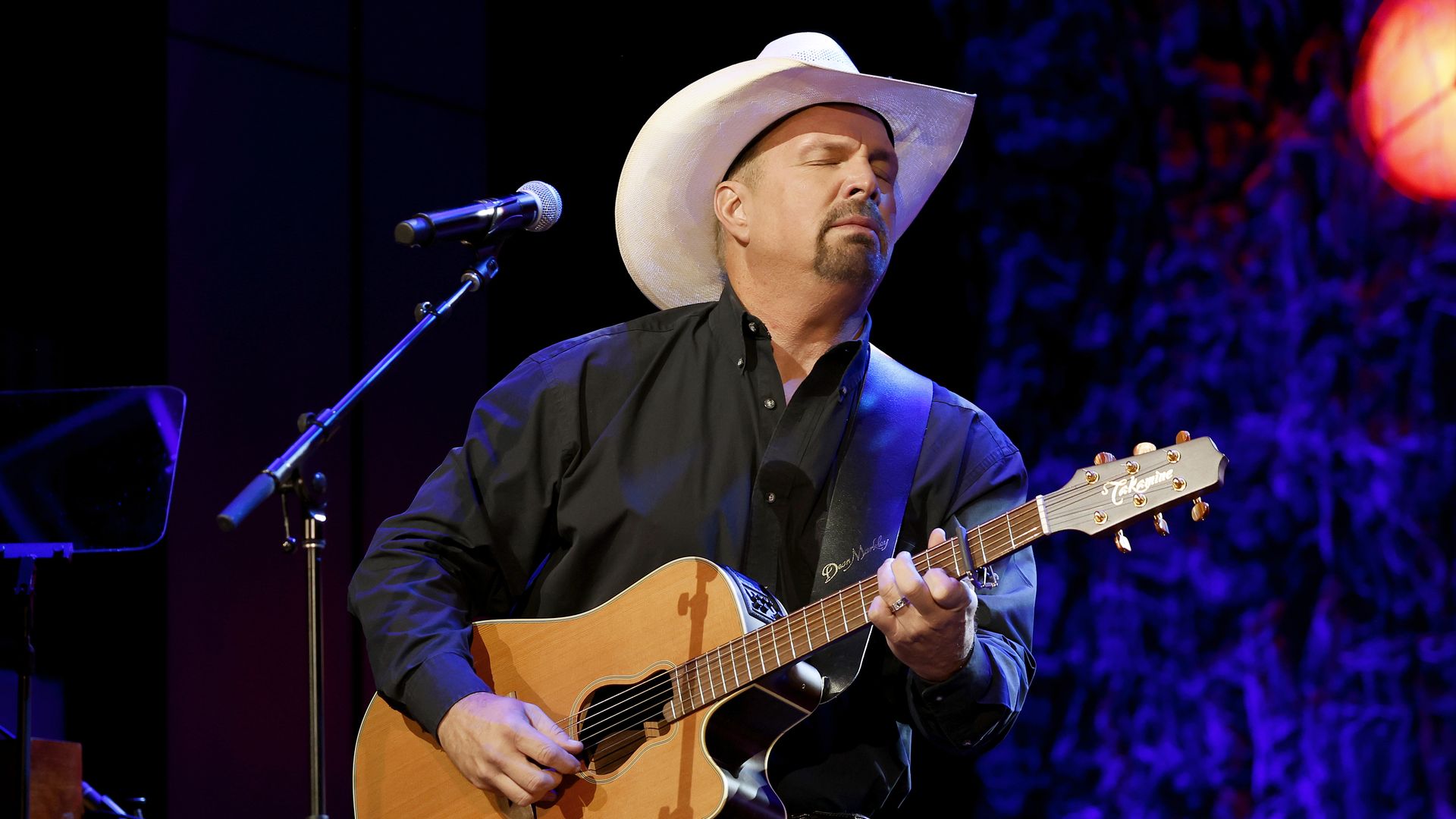 Garth Brooks will headline a new music event on Labor Day weekend that's meant to welcome football season.
New Orleans has been the longtime host of the Allstate Sugar Bowl on New Year's Day.
Driving the news: The Sugar Bowl Country Kickoff will be Sept. 2 at Champions Square and the Caesars Superdome.
Louisiana native Lainey Wilson will open for Brooks, along with the Nitty Gritty Dirt Band.
What's next: Tickets go on sale July 21 for $98.95 each.
☀️ Carlie was diagnosed with melanoma in 2020. She's fine now and focuses on prevention with hats, long-sleeve SPF shirts and zinc sunscreen.
🧸 Chelsea is on parental leave.
Tell a country music fan to subscribe.
Thanks to our editor Fadel Allassan and copy editor Carlin Becker.