Axios Navigate
June 05, 2020
Please join us at 12:30pm ET today for "An Epidemic of Inequality," a live virtual event about the impact of the Black Lives Matter movement, moderated by Axios executive editor Sara Kehaulani Goo and White House editor Margaret Talev.
They'll talk with Rep. Bobby Rush (D-Ill.), St. Paul Mayor Melvin Carter, Rochester Mayor Lovely Warren and NAACP president and CEO Derrick Johnson.
Today's Smart Brevity count: 1,309 words, a 5-minute read.
1 big thing: Retooling transit for the COVID era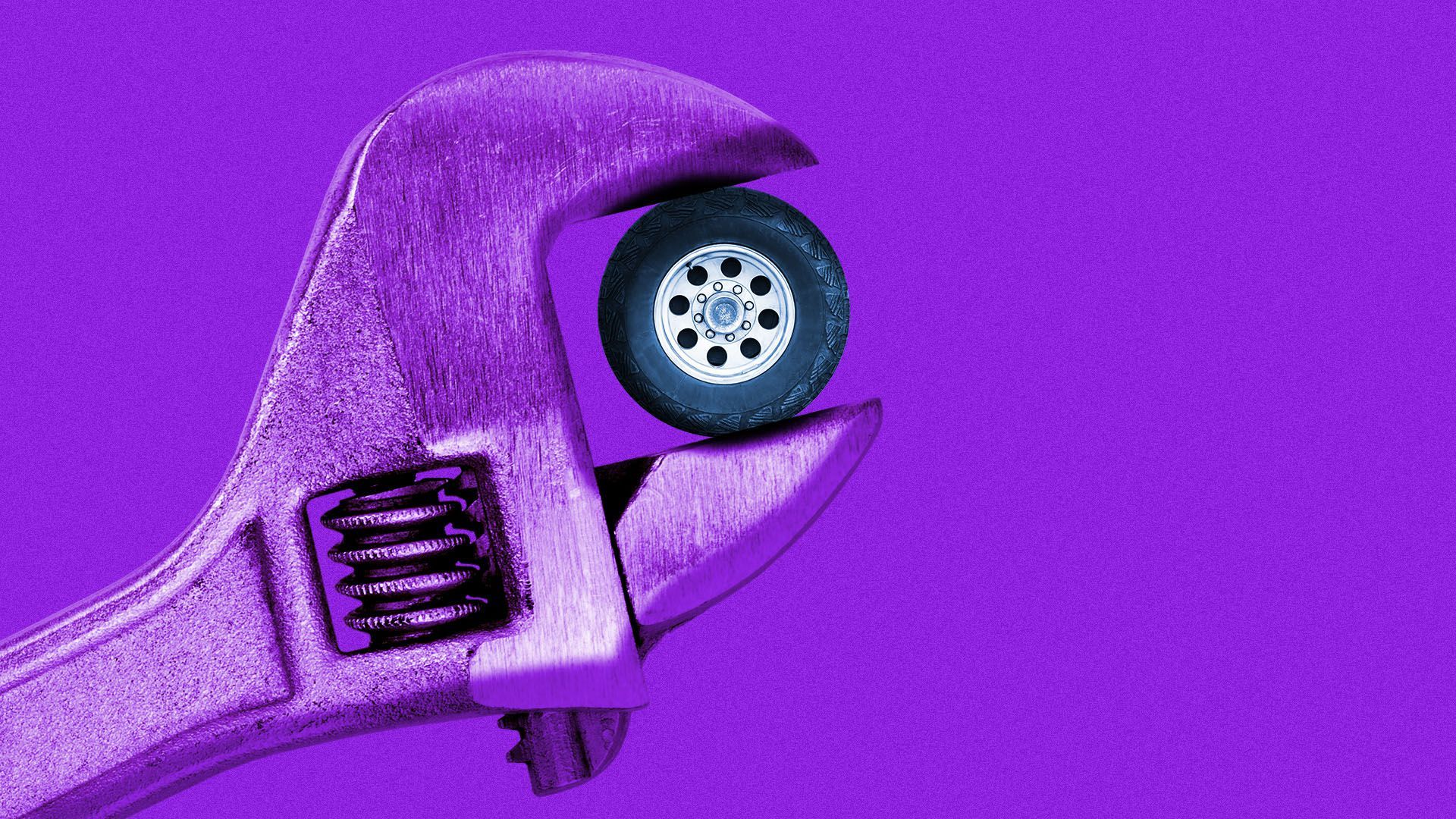 After months of distancing, the idea of being shoulder to shoulder again in a bus or subway terrifies many people, requiring sweeping changes to public transit systems for the COVID-19 era.
Why it matters: Cities can't come close to resuming normal economic activity until large numbers of people start using public transportation again.
"If we don't figure out how to get these mass transit systems going again, so people feel safe and comfortable, we're not going to get cities back up and running," said Deloitte Consulting mobility expert Scott Corwin.
Driving the news: New York will begin a phased reopening next week, and as it does, some subway and bus service that had been suspended since March will be restored.
Riders and employees will be required to wear masks, available from station vending machines or from Metropolitan Transit Authority personnel.
Some stations will have hand sanitizer dispensers and floor markings on subway platforms to try to keep waiting passengers six feet apart.
Other cities are adopting similar measures, but all recognize that social distancing is challenging in any mass transit system.
San Francisco's Bay Area Rapid Transit (BART) system has one of the most detailed plans for service resumption.
It's making trains longer to limit passengers to 30 people per train car — the ideal number it determined to allow 6 feet between passengers.
As demand increases, it will run trains more frequently — every 15 minutes, up from the current 30 minutes — to prevent overcrowding.
It will offer hand sanitizer at every station, and sell $5 personal hand straps for riders to use and take home for cleaning after each trip.
Expanded cleaning procedures are also part of the campaign to win public trust.
Many transit agencies are touting their use of "hospital grade" disinfectants in stations and on trains or buses, while making sure cleaning personnel are visible wiping down surfaces during the day.
At night they're also using electrostatic foggers to spray a disinfecting mist that clings to surfaces and are exploring new cleaning techniques using ultra-violet light.
Contactless payment systems and other technologies are also being introduced.
Apps already in use in Europe and Asia, for example, tell riders how crowded the approaching train or bus is, so they can decide whether to board, or choose another way to get to their destination.
Between the lines: All these extra measures are expensive for transit agencies whose budgets have been decimated by the sharp drop in ridership during the pandemic.
Transit agencies are asking for nearly $24 billion more in federal help, on top of the $25 billion they received under the CARES Act.
The Centers for Disease Control and Prevention is recommending commuters use other forms of transportation, and urges employers to incentivize workers for walking, biking or riding alone in a car to work.
Transportation officials criticized the CDC guidance, calling it "unworkable" for many lower income residents and bad for cities.
The big question: Can the public be convinced it's safe to use mass transit?
More than 20% of respondents who regularly use buses, subways and trains said they would stop doing so, and 28% said they would use them less often, according to an IBM study of consumer behavior.
"Public transit is the big loser" in a post-coronavirus world, Frank Reig, co-founder of Revel, an electric moped startup in New York and D.C., tells Axios.
2. Parsing AV claims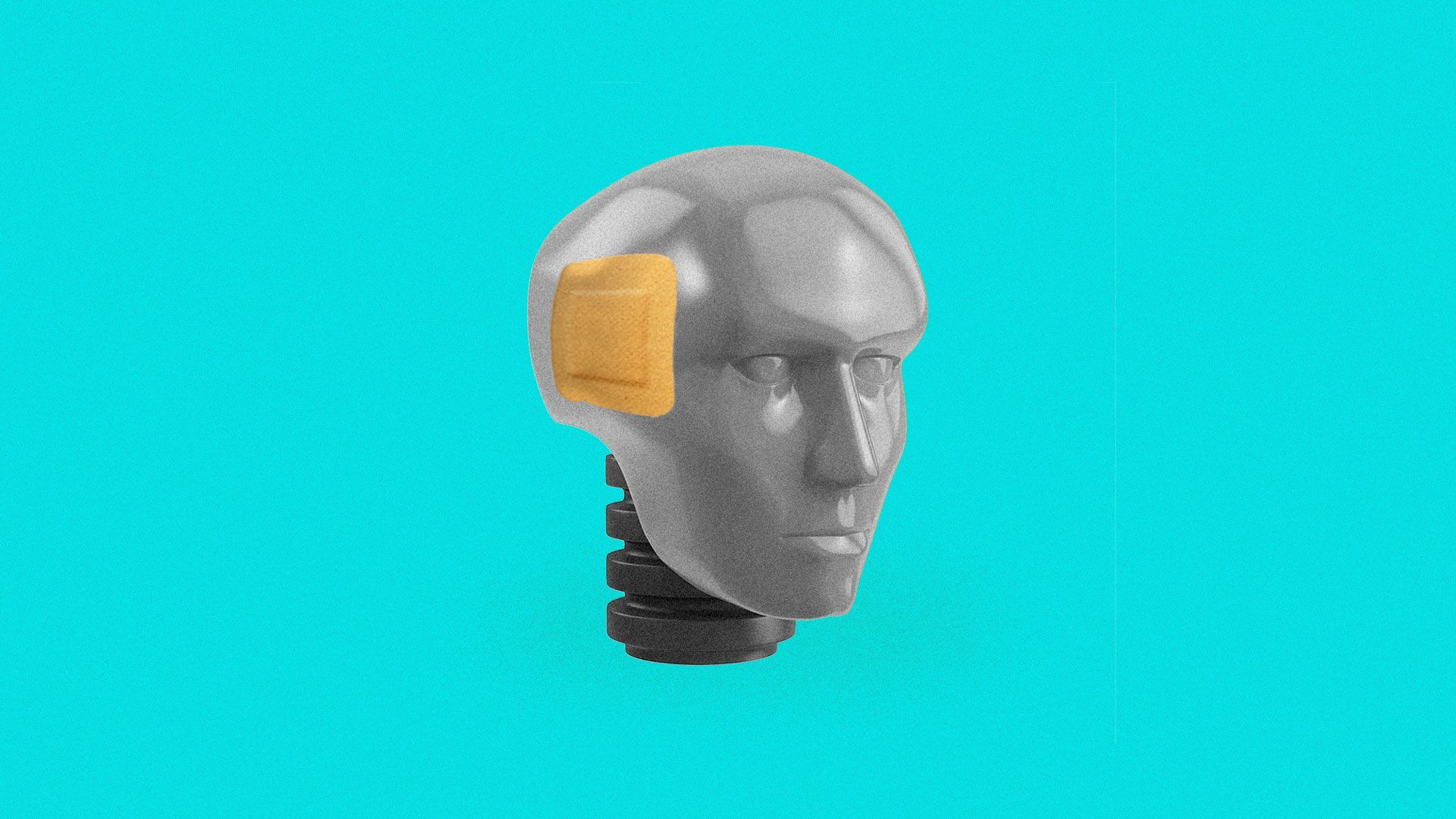 A new study from the insurance industry that suggests automated vehicles will stop only about one-third of crashes is a reminder that much of what we hear and read about AVs should be taken with a grain of salt.
The big picture: Human error plays a role in 94% of crashes, according to U.S. government statistics, which is why automation is often held up as a potential life saver.
What they did: The Insurance Institute for Highway Safety, a well-known research organization, studied more than 5,000 crashes, separating them into five categories:
Sensing and perceiving errors like driver distraction (24%)
Predicting errors like misjudging how fast another vehicle is going (17%)
Planning and deciding errors like speeding or driving aggressively (39%)
Execution and performance errors like overreaction during a defensive maneuver (23%)
Incapacitation like drunken driving or falling asleep at the wheel. (10%)
What they found: IIHS concluded computer-controlled robocars will prevent about 34% of accidents, but may be no better than humans in avoiding the rest, AP reported.
Yes, but: Partners for Automated Vehicle Education, a coalition of AV companies and advocacy groups, took issue with some of the study's assumptions, which it said "raise questions about its conclusions."
Between the lines: IIHS assumed AVs will see better than humans and won't drive drunk — both reasonable assumptions — accounting for 34% of the crashes avoided.
The remaining two-thirds might still occur, IIHS said, unless autonomous vehicles are specifically programmed to avoid the other types of errors humans make in predicting, decision-making and execution.
But as PAVE wrote in a blog post, that's "like saying that a marble won't roll very far if it's not round."
My thought bubble: Isn't this what AV developers are trying to do? Designing self-driving cars to be safer than a human is difficult, which is why it's taking so long.
Engineers are trying to get it right, but it's possible they'll make mistakes, which would be an entirely different type of potentially avoidable human error.
Go deeper: Why driverless cars could save far fewer lives than expected
3. Transportation bill moving to front burner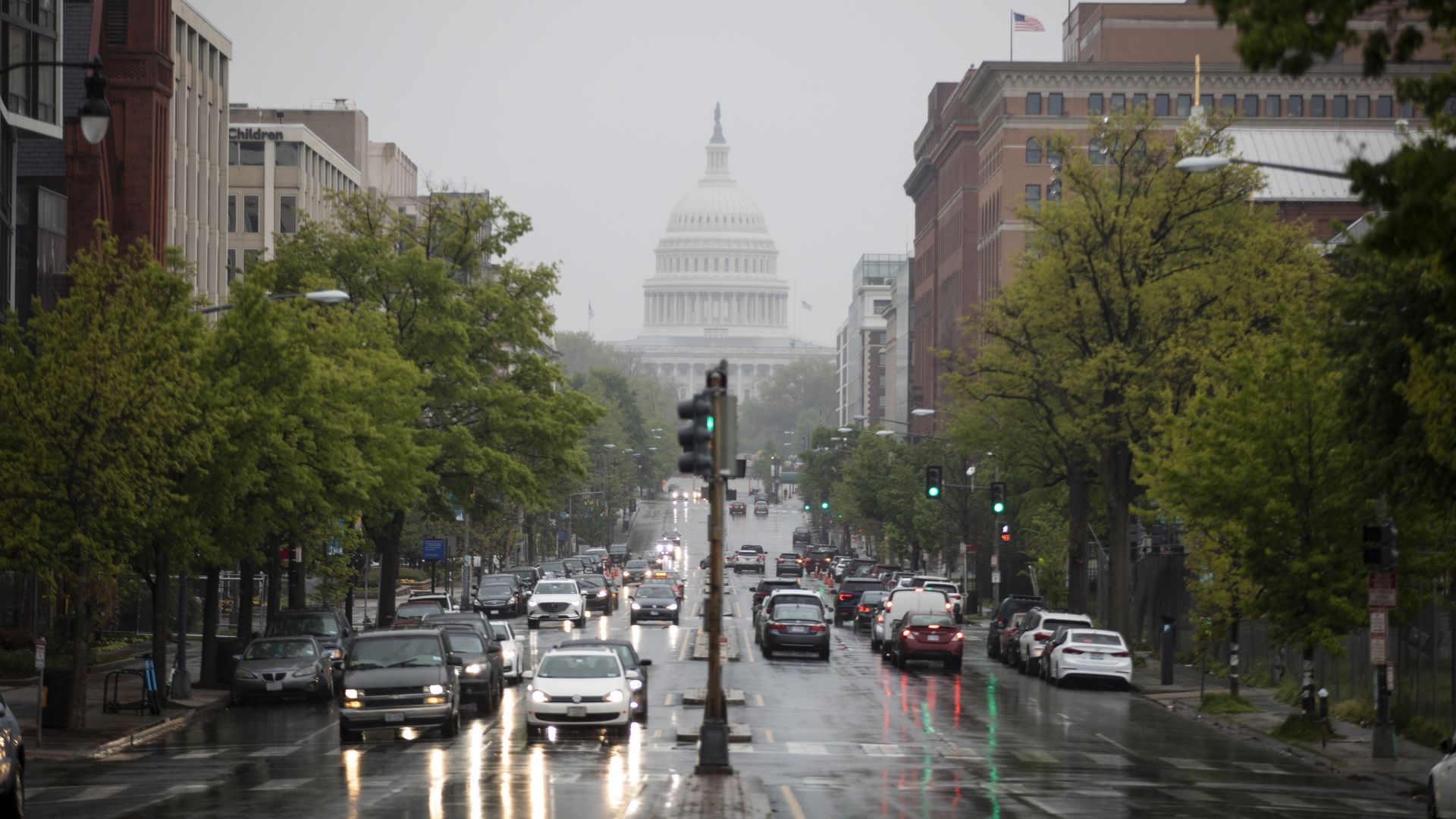 House Democrats this week unveiled a $500 billion transportation bill, with a new emphasis on transit and railroads that incentivizes states to spend money on projects that reduce greenhouse gas emissions, the Washington Post reports.
Why it matters: Funding for the current surface transportation law expires at the end of September, meaning Congress must agree on a new five-year plan this summer.
The catch: It's all happening as mass transit agencies are struggling with a collapse in ridership from the coronavirus pandemic, and facing a tough outlook if virus-wary riders stay away in favor of cars.
Details: The proposal "emphasizes fixing before building" new roads, as Roll Call spells out in a detailed piece.
What to watch: The Republican-controlled Senate has been working on a separate bill and Transportation Secretary Elaine Chao says the Trump administration will put forth its own plan in the coming weeks.
4. Driving the conversation
Green trucks: Nikola's $12 billion Nasdaq debut is a boost for hydrogen trucks–and founder Trevor Milton's fortune (Alan Ohnsman — Forbes)
Why it matters: The company, which went public this week in a reverse merger, doesn't have much revenue yet, but it has secured hydrogen truck orders worth $10 billion from companies led by Anheuser-Busch that want to reduce their carbon footprint and save money.
Inattentive: Autopilot blamed for Tesla's crash into overturned truck (Rob Stumpf — The Drive)
Why it matters: It's not clear why the Tesla's Autopilot system didn't recognize the road hazard that other human drivers avoided. But it's yet another reminder to keep your eyes on the road and hands on the wheel when using driver-assistance technology. Watch the video to see what happened.
Russian AV: Yandex debuts automated driving prototypes based on Hyundai Sonata (Sam Abuelsamid — Forbes)
The big picture: The Nasdaq-traded Russian tech company isn't well-known outside of its home market, but it intends to be a front-runner in self-driving vehicles. It plans to double its global AV fleet to 200 vehicles, including the newly rigged Sonatas.
5. What I'm driving
Last week I drove the 2020 Buick Enclave Avenir, a family-sized crossover that proved an important point: it pays to do your homework.
Quick take: The Enclave is an attractive alternative to a minivan, with plenty of space for people and stuff. It's handsome, quiet and comfortable, and it drives well, too.
But when you compare its value to other models in its class, the Enclave doesn't stack up well.
Starting at $40,000, it seems pricey compared to other seven-passenger SUVs.
Yet, at $56,100, the top-tier Avenir I drove can't really compete with traditional luxury SUVs.
That's been the problem with Buick all along — it's a 'tweener that tries to carve out a premium space between mass market brands like Toyota or Honda and luxury marques like Mercedes or Lexus.
My biggest problem with the Enclave — which I really do like — is that active safety technology like adaptive cruise control, lane-keeping assist and automatic forward-collision-mitigation braking are only available on the most expensive version.
And you still have to pay $2,095 extra for the Avenir tech package.
If Toyota can offer all that as standard equipment even on its $36,000 base Highlander, why can't Buick?