Axios Navigate
February 19, 2021
Happy Friday! Welcome to the weekend! Drop me a line at [email protected] if you've got tips or feedback.
Situational awareness: Some people in Texas are using their 2021 Ford F-150 hybrid trucks as a generator to power their homes after the winter storm that left millions without electricity and heat, CNBC reports.
Axios Closer, a new daily afternoon newsletter by business reporter Courtenay Brown launches Monday! Sign up here.
Smart Brevity count: 1,290 words, 5 minutes.
1 big thing: the Prius of airplanes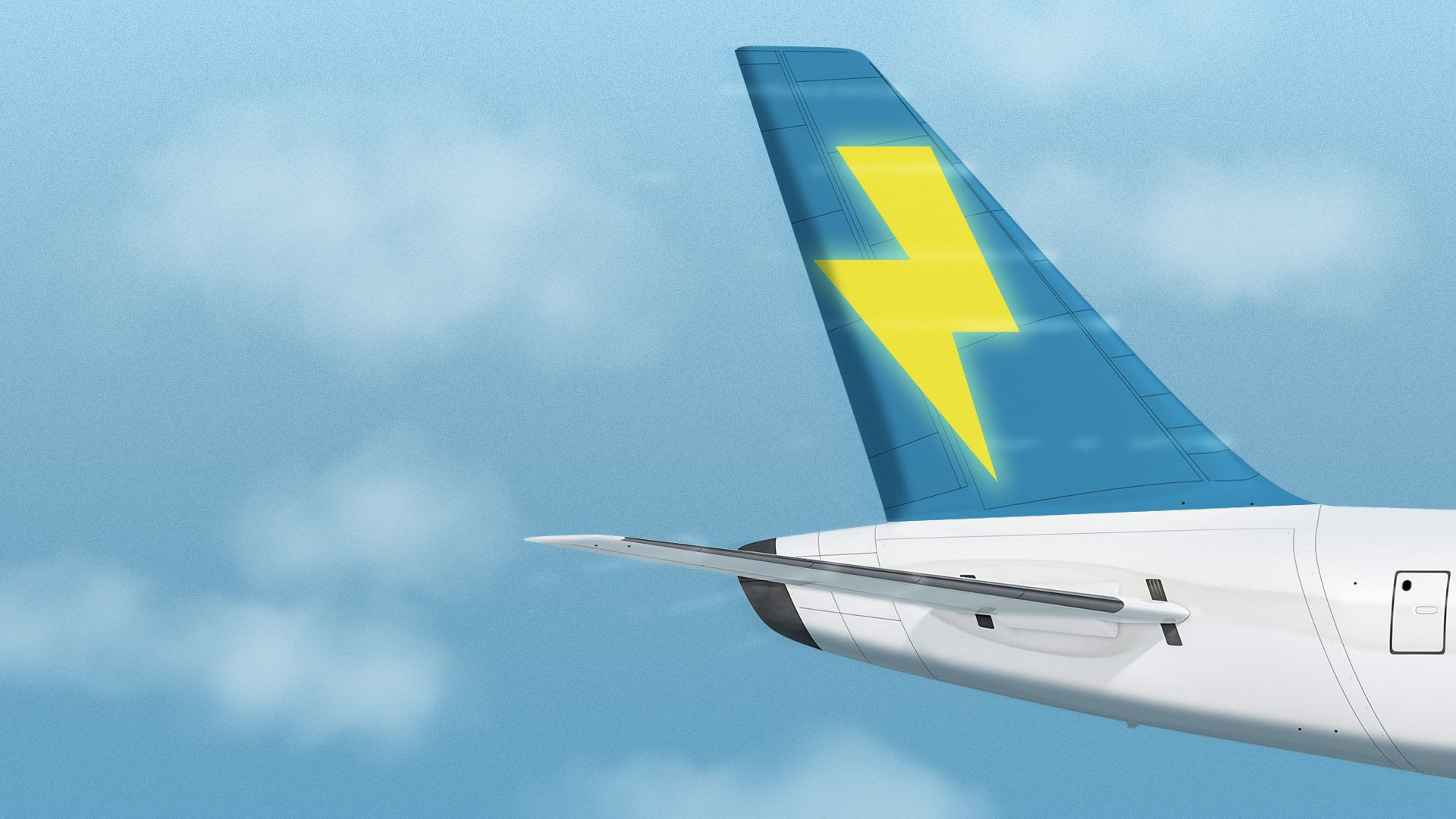 Hybrid-electric aircraft will soon kick off a new era of cleaner air travel, just as the pioneering Toyota Prius heralded the start of the electric car movement 20 years ago.
Why it matters: Replacing small regional planes that run on fossil fuels with hybrid or electric aircraft would help reduce climate-damaging CO2 emissions. It could also make air travel easier and cheaper for people living in smaller cities not served by major airlines.
The big picture: CO2 emissions from aviation have risen rapidly over the past two decades, reaching about 2.8% of global CO2 emissions from fossil fuel combustion, according to the International Energy Agency.
And with passenger air travel growing at about 5% a year — except during the pandemic — airlines have been scrambling to lower their carbon footprint.
State of play: Fully electric planes, while promising, are limited by available battery technology.
Batteries cost less and pack more energy into a smaller package than they did a decade ago, but they're still too heavy to allow planes to fly long distances or carry heavy loads.
They do work, however, in low-flying air taxis for short runs across a city or to the airport.
These new electric vertical takeoff and landing (eVTOL) aircraft are getting a lot of attention on Wall Street, but they won't be widely available until around 2035, according to a Deloitte analysis.
Yes, but: For medium distances of 50 to 500 miles — the city-hopping routes ignored by hub-and-spoke airlines — hybrids offer a practical solution that can be ready in just a few years.
UBS, the Swiss investment bank, forecasts a $178 billion market for hybrid-electric aircraft.
Driving the news: Surf Air Mobility, a regional air travel service, said this week it would acquire Ampaire, a developer of hybrid electric powertrains for aviation.
Surf Air co-founder and CEO Sudhin Shahani called Ampaire's technology a step toward "the next great shift in air travel: sustainable aviation that's accessible to everyone."
For now, the company's plan is to upgrade existing turboprop aircraft with Ampaire's hybrid technology on short, regional routes while the industry works toward fully electric aviation for all trips.
How it works: Upgrading today's aircraft for electric power is a relatively low-cost, low-risk path to aircraft certification, says Ampaire CEO Kevin Noertker.
Its "Electric EEL," for example, is a retrofitted Cessna plane, with an electric motor in the nose and a traditional combustion engine in the rear.
Both systems provide thrust, but in the air, the engine is mostly used to recharge the 50 kWh battery stored under the fuselage.
In October, the EEL completed a 341-mile test flight between Los Angeles and San Francisco.
Ampaire also partnered with Hawaii-based Mokulele Airlines on a series of test runs between the islands' small airports with mock payloads.
What they're saying: "It is a very long time — well over a decade, maybe two — before your large transcontinental planes are electric," says veteran aviation executive Fred Reid, now president of Surf Air Mobility.
"The beauty of a hybrid is that they're already flying. You can save 25 to 30 percent on operating costs and it makes a dent on the environmental problem."
"We could upgrade 20-30,000 planes, and give them a shelf life for another 20 years."
2. Even now, Toyota still bets on hybrids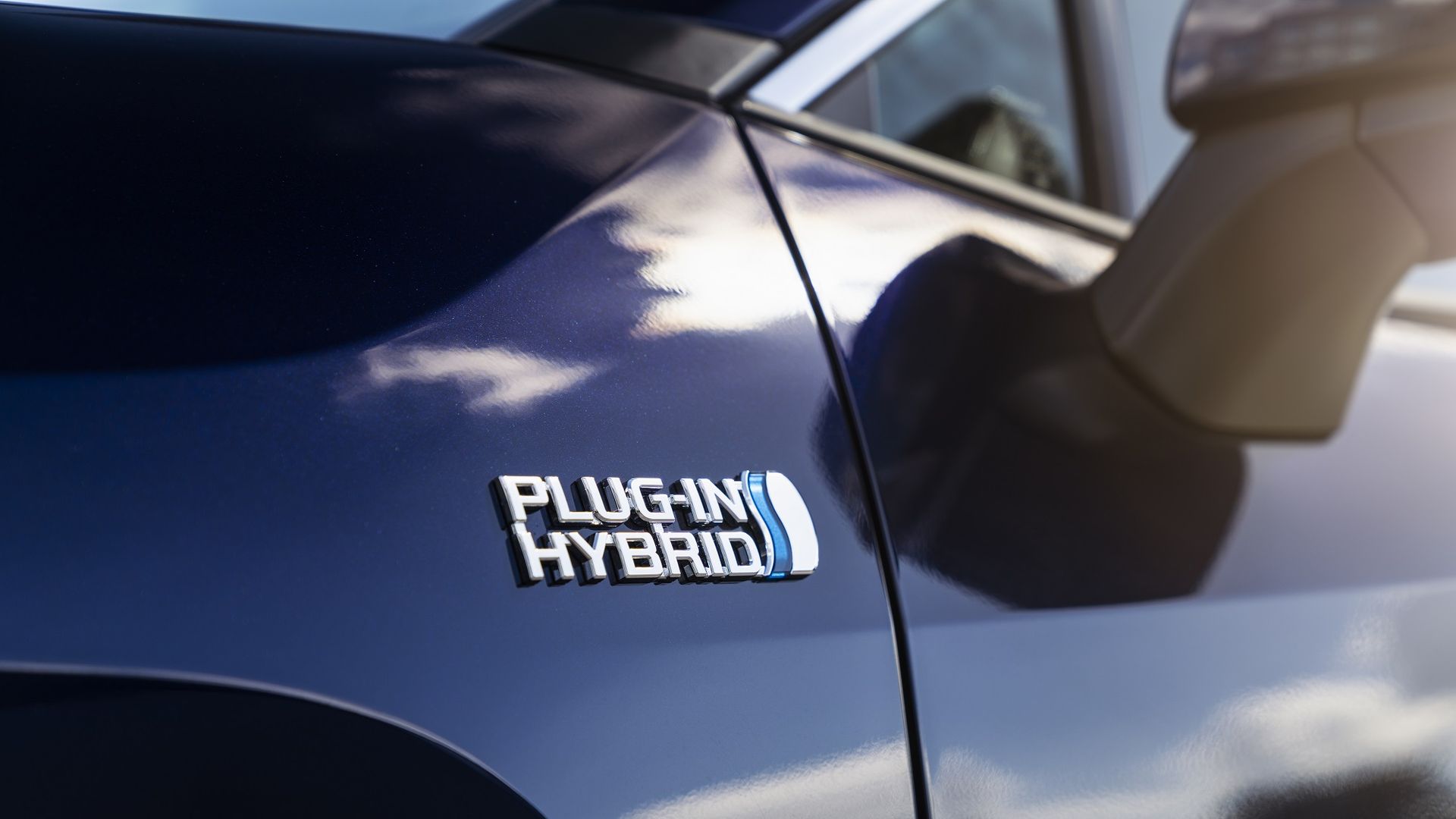 While competitors like GM and Volkswagen are going all-electric, Toyota argues that a mix of hybrids, plug-in hybrids and EVs is better for the environment.
Why it matters: Battery electric vehicles (BEVs) aren't for everyone, and a new analysis shows that even people who own BEVs don't drive them as far as the average gasoline-powered car, my colleague Ben Geman reports.
That challenges assumptions about both their environmental impact and total cost of ownership.
Between the lines: Toyota's top scientist, Gill Pratt, shared the automaker's own analysis of BEVs vs. plug-in hybrids (PHEVs) at a recent media briefing.
BEVs and PHEVs have similar environmental benefits when you include pollutants created by the production of electricity to charge the batteries.
Cars with bigger batteries for maximum range only make sense for people whose electric power comes mostly from renewable sources, Pratt said.
"If you purchase a [battery-electric] that has substantially more range than average, you end up carrying around a lot of extra battery mass," he said.
"You may as well have bricks in the trunk that you're carrying around — and they're actually very expensive bricks, because not only do they cost a lot, but they create greenhouse gases themselves" when they are manufactured.
Yes, but: One could argue that Toyota is trying to justify the fact that it lags major competitors on BEVs.
But the Japanese carmaker has always been deliberate about everything it does, and its slow path toward EVs is no exception.
The bottom line: Toyota is not ignoring the EV trend, says Bob Carter, executive vice president of sales for Toyota Motor North America.
It plans to add two BEVs and a PHEV to its lineup this year.
But expect a more diversified set of powertrain choices, unlike competitors that are going 100% electric, he said.
"The goal is how can we, as an industry, reduce the emissions of greenhouse gases the quickest," Carter said. "One solution may not be the best solution. I want to be the Macy's department store of powertrains."
3. Rethinking mobility and climate policy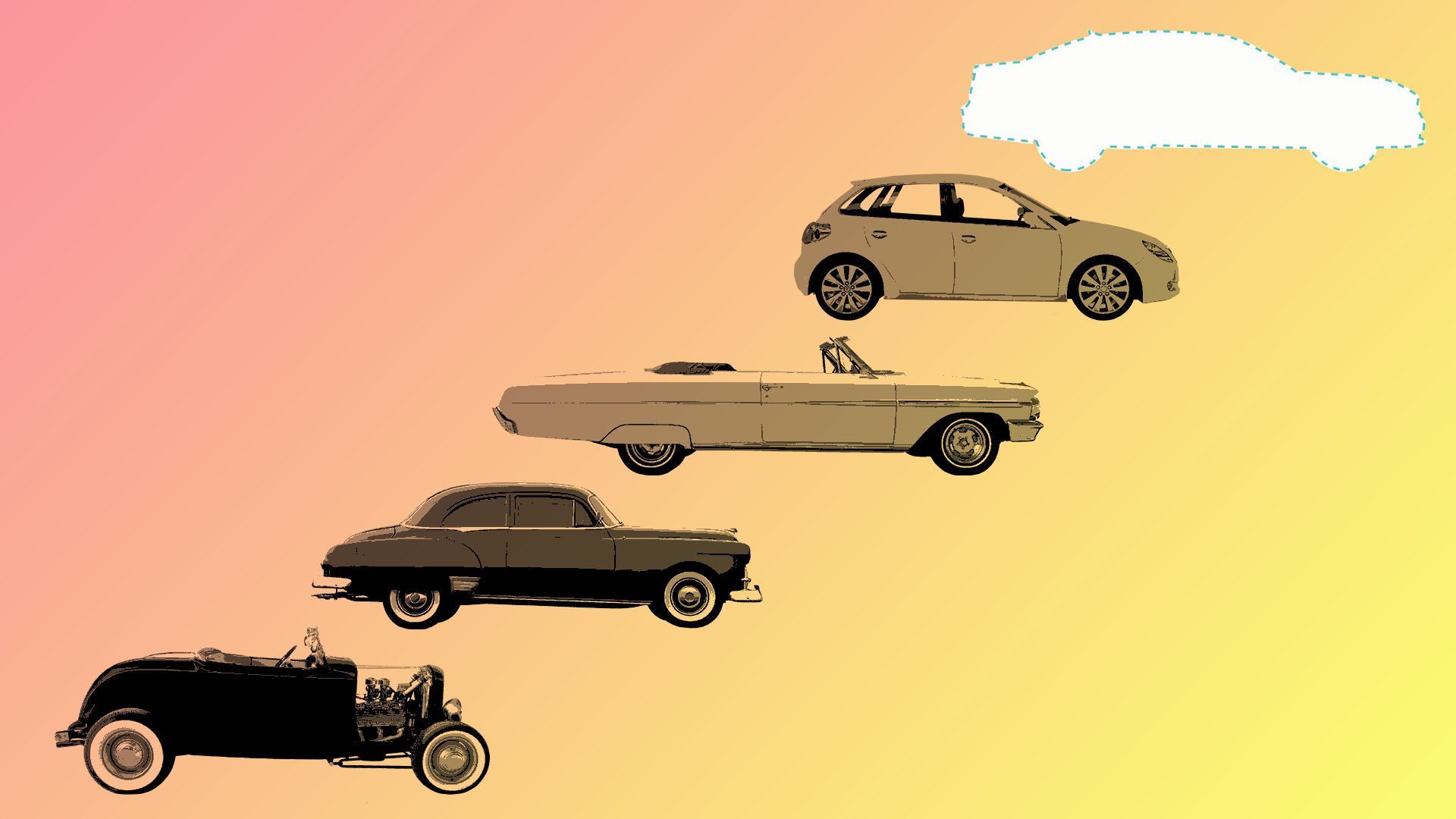 Ford CEO Jim Farley and former California clean air regulator Mary Nichols are heading a coalition of business, tech and policy leaders that hopes to rethink mobility policy in a systemic, interconnected way.
Why it matters: Transportation is undergoing the biggest transformation in a century, but government policies and infrastructure haven't kept pace. The Commission on the Future of Mobility aims to close that gap with research and advocacy.
Details: The group this week announced its five initial areas of focus:
Energy resources: supporting the shift toward alternatives like electricity and hydrogen to reduce transportation's impact on climate change.
Freight: streamlining supply chains and addressing the impact of delivery on emissions, technology and access.
Data stewardship: Leveraging data to power connected mobility.
Infrastructure: Replacing legacy infrastructure with new approaches designed for emerging trends and technologies.
Passenger transportation: Evaluating the impact of new technologies and business models.
What they're saying: "We have to re-envision the way that we move people and goods across the globe to meet our critical climate and public health needs," said Nichols.
4. Driving the conversation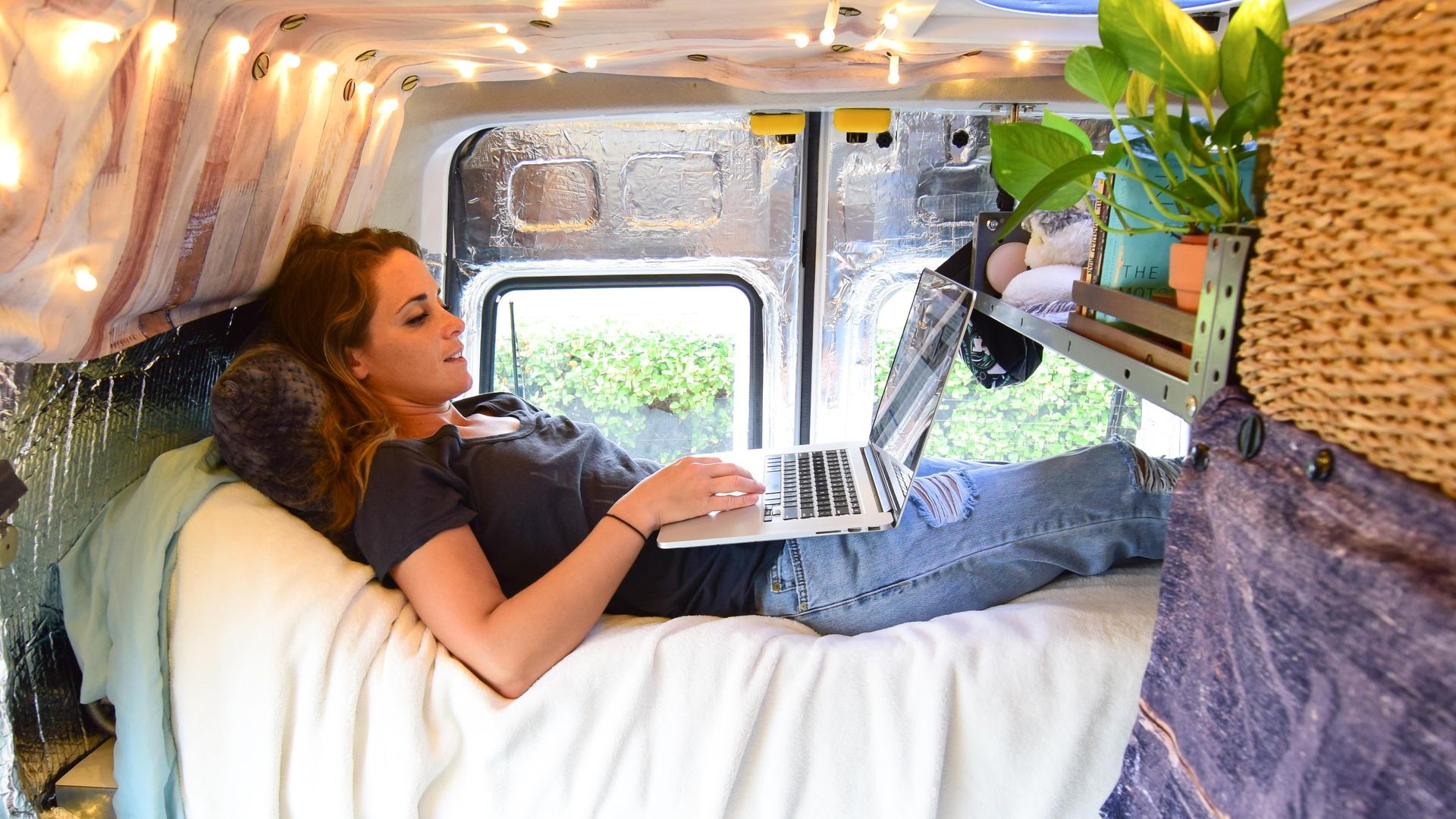 #VanLife takes off during COVID-19 as Americans convert vans for a life on the road (Nathan Bomey—USA Today)
The big picture: The nomad lifestyle was already a thing before the pandemic, but flexible remote work arrangements have turbo-charged the trend. Sign me up!
AEye becomes latest lidar company to go public via SPAC (Kirsten Korosec—TechCrunch)
Moovit adds crowding and accessibility information for journey planning (Christopher Carey—Cities Today)
Why it matters: Especially during the pandemic, knowing how crowded a bus or train is can help commuters decide whether to use mass transit.
5. What I'm driving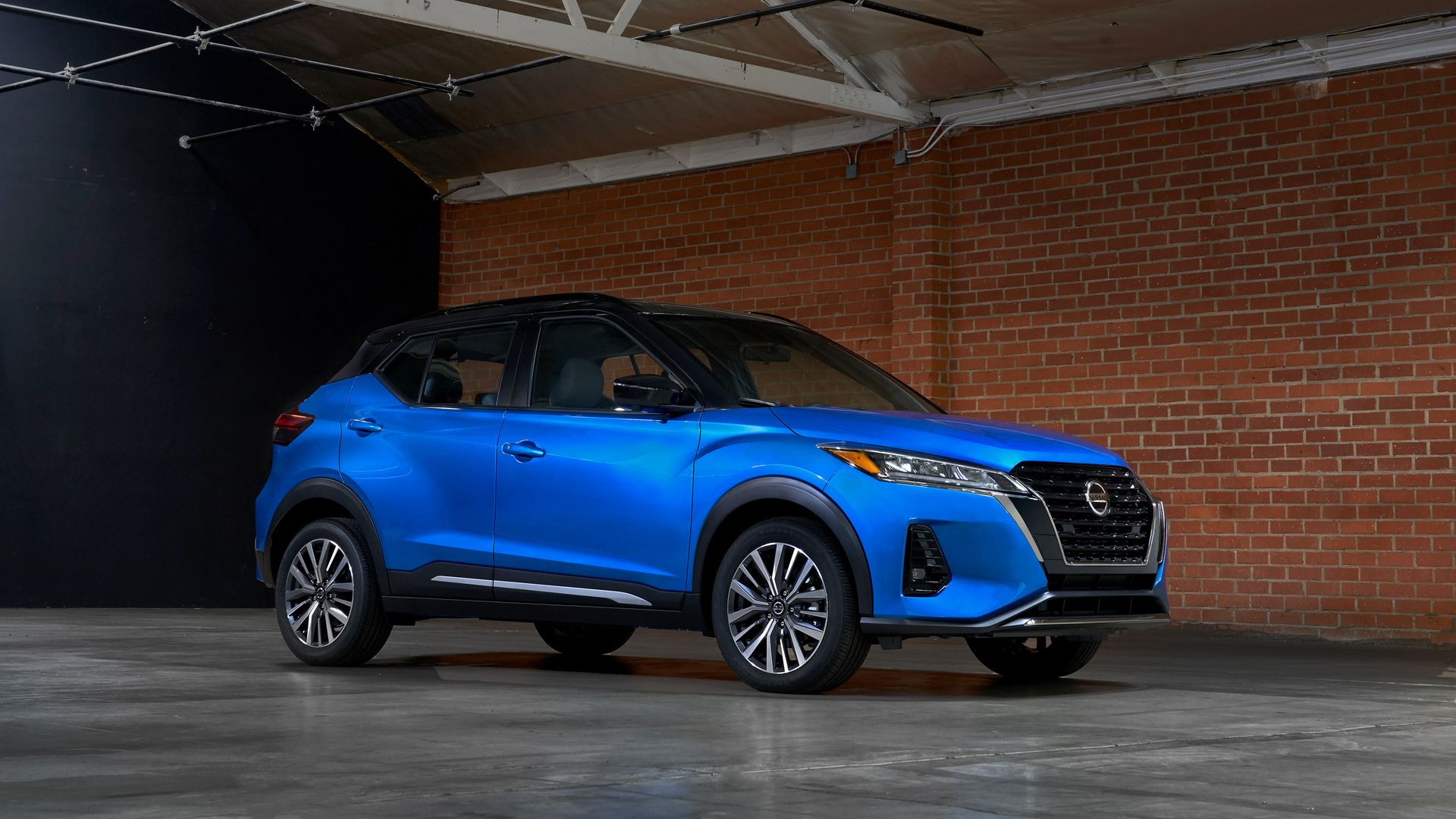 The 2021 Nissan Kicks is a great-looking, small SUV designed for young urban adventurers.
Yes, but: don't let the name fool you. The engine could use an extra kick of power.
While it gets great gas mileage (31 mpg city and 36 mpg highway), the 122-hp four-cylinder engine leaves the Kicks feeling underpowered.
You can't get it with all-wheel-drive but that's OK. It's meant for city folk.
What it lacks in performance, the Kicks makes up in other ways.
It's available in an array of colors, including new two-tone combinations, and buyers can personalize their ride by choosing from a plethora of options and accessories.
The interior materials feel a bit cheap, as you would expect in a car that starts under $21,000, but there's so much standard equipment you might not notice.
Apple CarPlay and Android Auto are standard, for example, along with many safety and driver-assist features like automatic emergency braking and lane departure warning.
Higher-priced versions offer extras like remote start, heated seats, a larger 8.0-inch infotainment system, a Bose sound system and a Wi-Fi hotspot.
The bottom line: If you want to look good in city driving, get great gas mileage and stay safe, the Nissan Kicks is a good option.