Axios Nashville
February 01, 2023
Good morning. It's Wednesday. Please let us know if you plan on running for mayor.
Situational awareness: Metro Schools and many other local districts are closed today because of the weather.
Today's newsletter is 968 words — a 3.5-minute read.
1 big thing: Cooper won't run again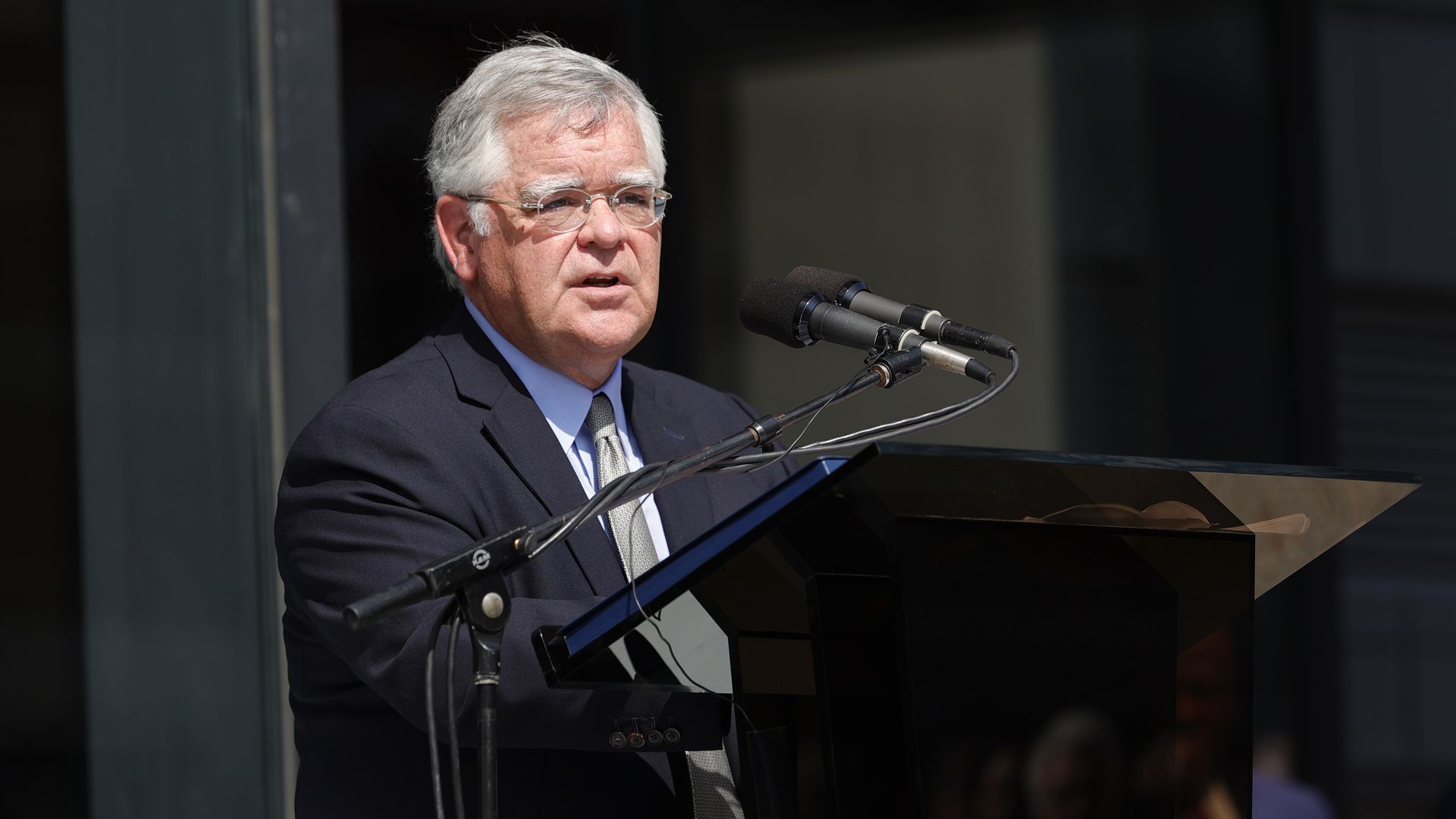 Nashville politics experienced yet another tectonic shift yesterday as Mayor John Cooper announced he would not seek re-election.
Cooper's replacement will give Nashville its fourth mayor in 5.5 years.
State of play: Cooper has been famously wishy-washy about election decisions, and it became clear in recent weeks he was uncommitted to running again.
The mayor made his final decision over the weekend in consultation with his wife and alerted his full staff yesterday morning.
Why it matters: Cooper is the first full-term mayor to not seek re-election since Mayor Bill Boner in 1991. His once-in-a-generation decision jolted the city's power center, as several heavyweights openly considered joining the three existing candidates vying to replace him.
With Nashville's congressional representation newly splintered between Republican districts, the mayor's office has a heightened importance for ambitious Democrats.
What we're watching: The deadline to qualify for the Aug. 3 election is May 18.
Reality check: Cooper was perceived as a reluctant mayor given his indecision before launching a campaign in 2019.
Then-Metro Councilman Cooper announced he would not run for mayor in February, reversed course, and entered the race in April.
The big picture: Since taking office in 2019, Cooper has faced a financial crisis, the COVID-19 pandemic, a devastating tornado and the Christmas Day bombing. He hired a new police chief in 2020. Last year, he began negotiating a deal for a new Titans stadium.
Cooper said he would spend the remainder of his term focused on funding public safety and education, addressing homelessness and revitalizing the East Bank.
"We have accomplished a historic amount, but we've got a lot of work still to get done," he said. "Let's all get back to work."
Cooper reiterated his aversion to campaigning at his press conference.
He said his top priorities would be easier to tackle "without a campaign and with my full focus."
"The truth is I never wanted to campaign. I wanted to govern."
Go deeper for more on Cooper's decision and his time in office
2. The road ahead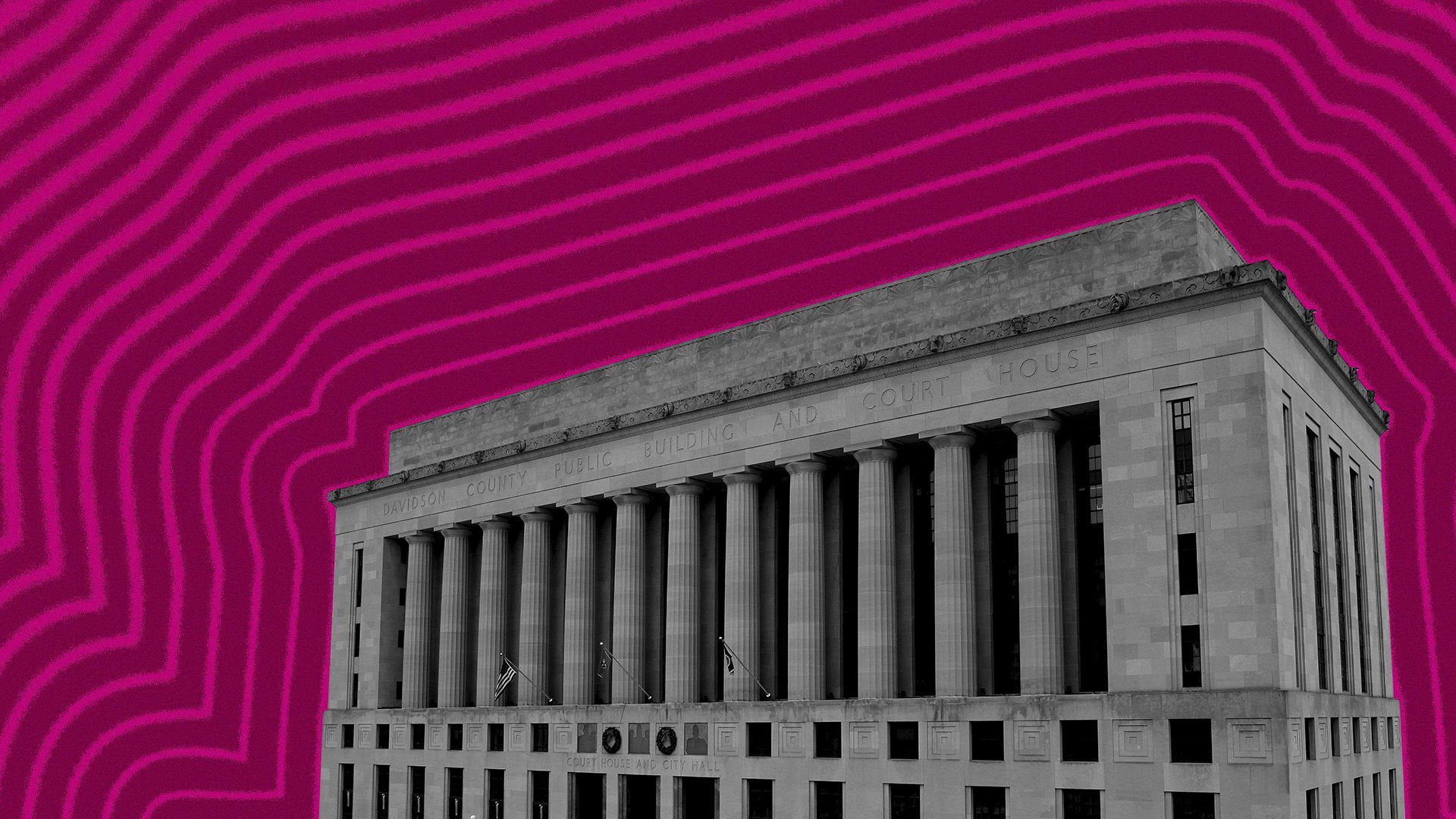 The Nashville political world was abuzz with gossip following Mayor Cooper's announcement.
What's happening: Metro Councilmembers Sharon Hurt and Freddie O'Connell and former city official Matt Wilsthire are already running for mayor.
That's just the beginning.
The intrigue: Perhaps the most notable potential candidate to confirm their possible interest is former Mayor Megan Barry, who tells Axios she's already fielding calls from supporters pushing her to run again.
Barry resigned from office in 2018 following the revelation that she had an affair with the head of her police security detail.
She was replaced by then-Vice Mayor David Briley, who won re-election in 2018 before being thumped by Cooper in the 2019 runoff.
Prior to Barry, the three previous mayors served eight-year terms. The high turnover after her departure has created an air of tumultuousness.
What we're watching: In addition to Barry, state lawmakers Rep. Bob Freeman, Sen. Heidi Campbell and Sen. Jeff Yarbro are potential challengers.
Metro Councilmember Bob Mendes, who watched Cooper's press conference in person, confirmed to Axios he's interested in the job. Davidson County Assessor Vivian Wilhoite announced she's forming an exploratory committee for a possible run and Juvenile Court Clerk Lonnell Matthews tweeted a cryptic message as well.
Other viable candidates include activist Odessa Kelly, attorney Charles Robert Bone and businessman Jim Gingrich.
In short, this year's mayor's race will be a bloody free-for-all.
3. The Setlist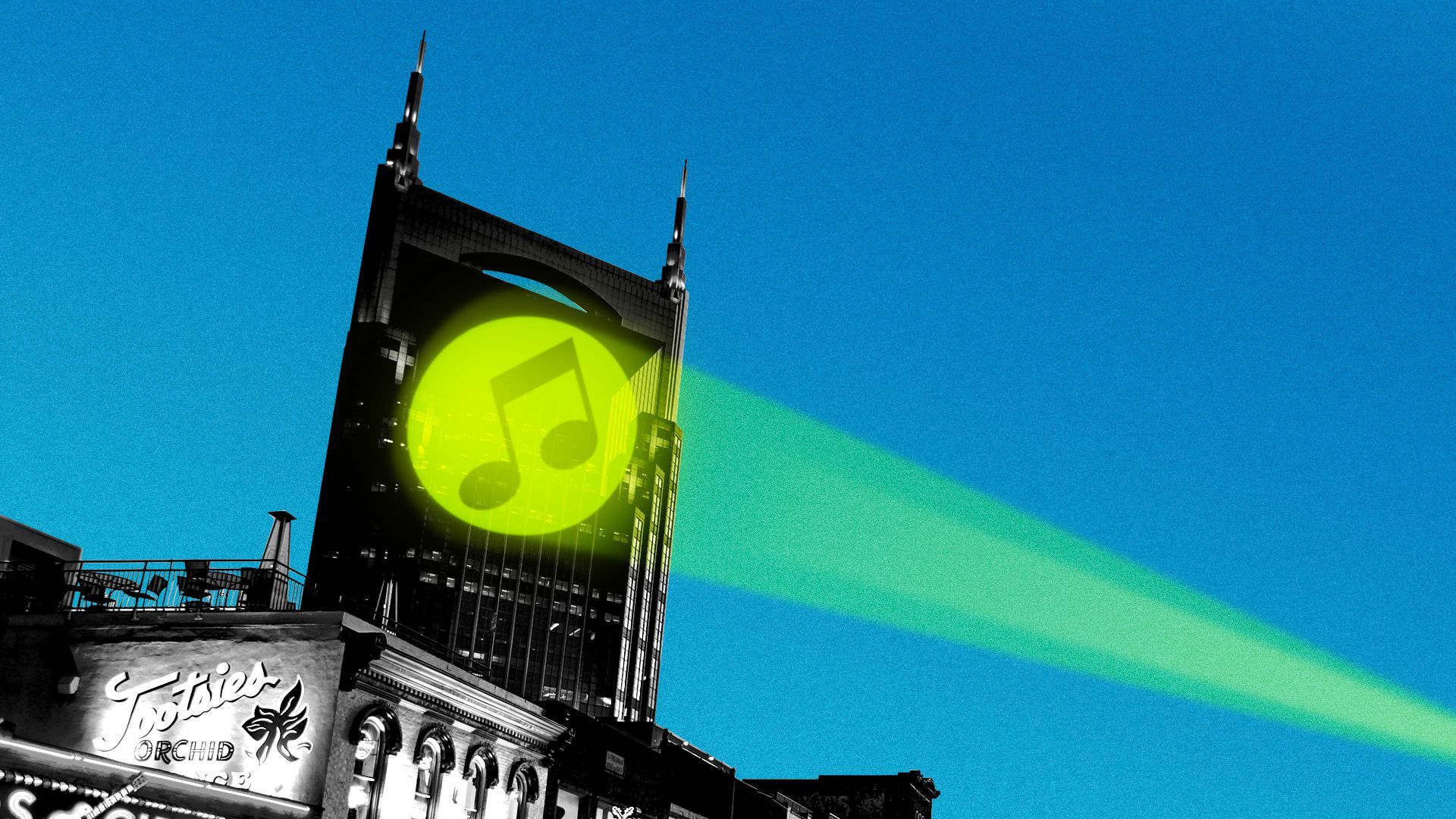 ⚖️ One person was convicted, and one was acquitted in the road rage killing of a Nashville nurse on Interstate 440. (NewsChannel 5)
🏈 The Titans are switching to a new synthetic turf at Nissan Stadium. (ESPN)
💰 DCS is asking for $26.6 million to increase housing for abused and neglected children. (Tennessee Lookout)
4. Memphis grieves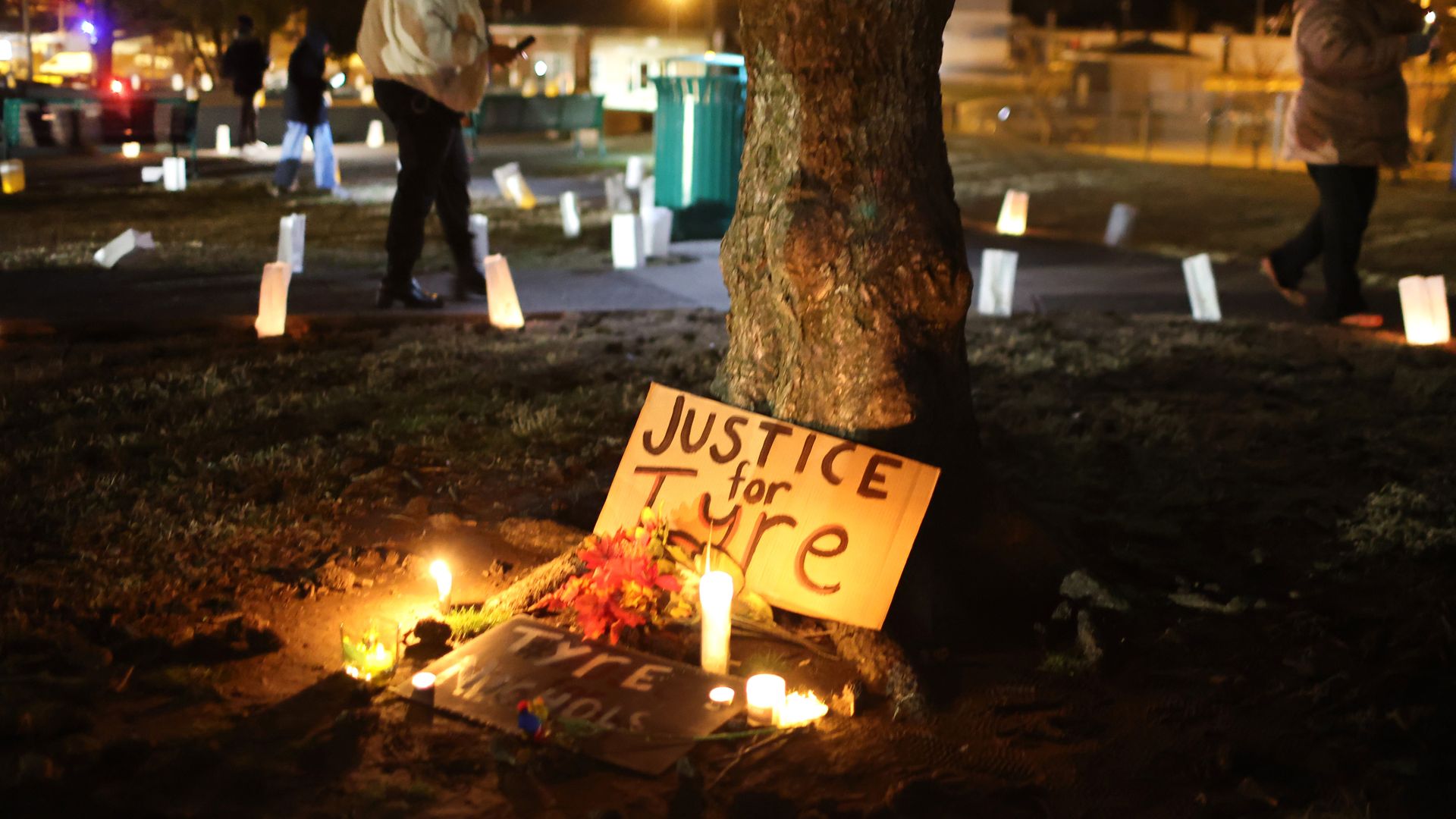 Tyre Nichols' funeral takes place today in Memphis.
The Rev. J. Lawrence Turner, who is leading the service at Mississippi Boulevard Christian Church, tells Axios it will be a tribute to the free-spirited amateur photographer who loved skateboarding and watching the sun set over the Mississippi River.
It will be a moment of grief for a community suffering yet another "collective trauma."
Turner hopes the 29-year-old's funeral will also become a rallying cry that will encourage mourners to channel their outrage into the ongoing fight for systemic change.
What he's saying: "This is a big moment," Turner says.
The Rev. Al Sharpton, who is giving the eulogy, asked Turner to host the service at his church.
"We're trying to do our best to combine all of these elements so that this service has meaning and purpose."
Driving the news: Nichols, a 29-year-old Black man, died three days after a brutal police beating. Five officers who are also Black have been charged with murder.
Protests rolled across the country last weekend, and Nichols' name was added to the long list of Black people killed by police. Some expressed their weariness.
"We wouldn't be fully human if we couldn't admit that there are times where we're like, you know, 'What's the use?'" Turner says.
"But we don't allow ourselves to stay there. We find the energy and the strength to keep pressing on."
"I always talk about justice as a destination," Turner says, adding that many more steps will be necessary.
The bottom line: Turner says Nichols "represents many of us who have hopes and aspirations and dreams."
"Tragically, his life was taken away at the hands of those officers," he says. "However, I think he teaches us to live and fulfill a greater purpose."
"I think in his life, and even in his death, he's going to hopefully shift and bring about a change that we've been waiting for in the life of our country."
Watch: The service will take place at 10:30am. You can stream it live on WREG.com.
Our picks:
Nate's song of the day is "Losing My Edge" by LCD Soundsystem.
Adam has already been back for his second helping of fries at Cledis.
This newsletter was edited by Jen Ashley and copy edited by Carlin Becker.