Axios Nashville
September 20, 2023
Good morning, Nashville. It's Wednesday, and we're halfway to the weekend.
🎂 Happy birthday to our Axios Nashville member Estie Harris!
🥳 Axios Nashville turns 2 today — help us celebrate by becoming a member! Your contribution will support our work and allow us to do more of it.
Plus, join by midnight tonight and you could win a $100 gift card to a local restaurant. Rules apply.
Existing members are automatically entered.
Today's newsletter is 947 words — a 3.5-minute read.
1 big anniversary: Axios Nashville turns 2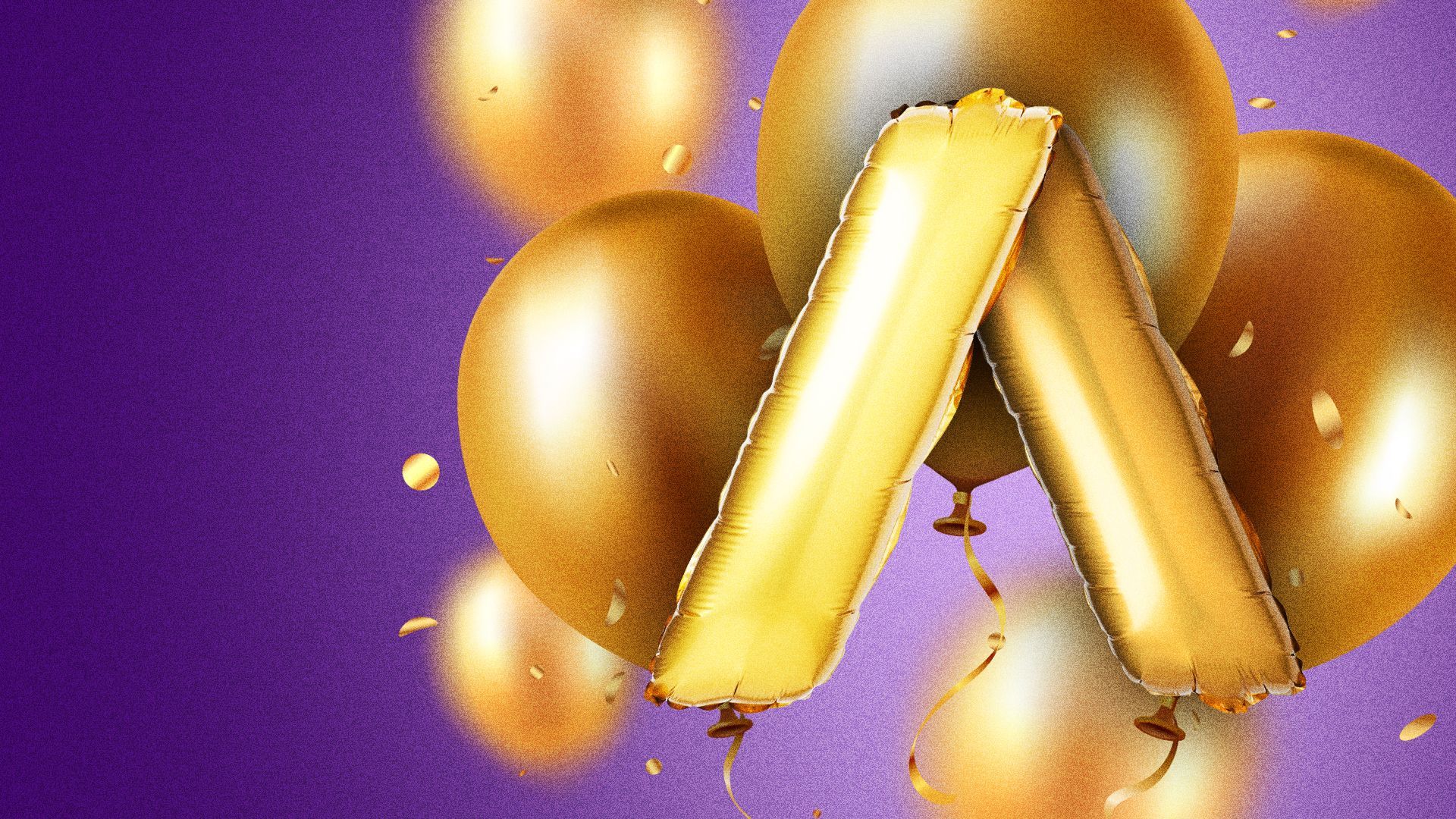 Two years ago today, we sent our first-ever Axios Nashville newsletter.
Why it matters: Since then, we've written relentlessly about a city at a crossroads.
It's been a tumultuous journey, but time and time again, we have found bright spots from a surprising source: our city's burger joints.
Zoom in: Brown's Diner, a Nashville institution established in 1927, embodies the challenges and opportunities of life in New Nashville.
It seems impossible that Brown's Diner is still doing its thing when so many other beloved Nashville dives have cratered.
When Brown's sold to new owners a few years ago, we all started writing its obituary.
But something surprising happened: Brown's kept going.
New ownership adapted to the city's changing landscape without sacrificing what made Brown's great in the first place.
We were greeted by the same smell of burger grease and spilled beer when we stopped by yesterday for an anniversary lunch. The same creaky booths lined the walls.
We even ran into familiar faces. Outgoing Mayor John Cooper and his aides Sam Wilcox and Ben Eagles came in as we headed out the door.
But there were some signs of the times. The menu now includes loaded chili tater tots, and the owners added a handsome outdoor deck with a bar and plenty of seating that would fit right in at any new trendy restaurant.
In a city clamoring to maintain its soul in a sea of bachelorettes and big development, the Brown's burger points a way forward.
Another patty slinger across town shows that new additions enrich our city, too.
Like Brown's, Cledis offers reliably great burgers. It also has a pleasant and spacious outdoor dining area.
Instead of catering to tourists, Cledis' mission is to give back to Nashville, especially its unhoused residents. The restaurant regularly partners with a nonprofit to provide free food to the community.
The bottom line: Our city has its share of struggles, especially affordability and quality of life for longtime Nashvillians.
As we enter our third year of Axios Nashville newsletters, we will continue to cover those issues. But we also want to celebrate the places that make Nashville special — from longtime institutions like Brown's to scrappy upstarts like Cledis.
In these two burger joints, we see a city willing to adapt and meet residents wherever they are.
If you've enjoyed following Nashville with us for the last two years, encourage your friends to join in by subscribing for free.
2. Looking ahead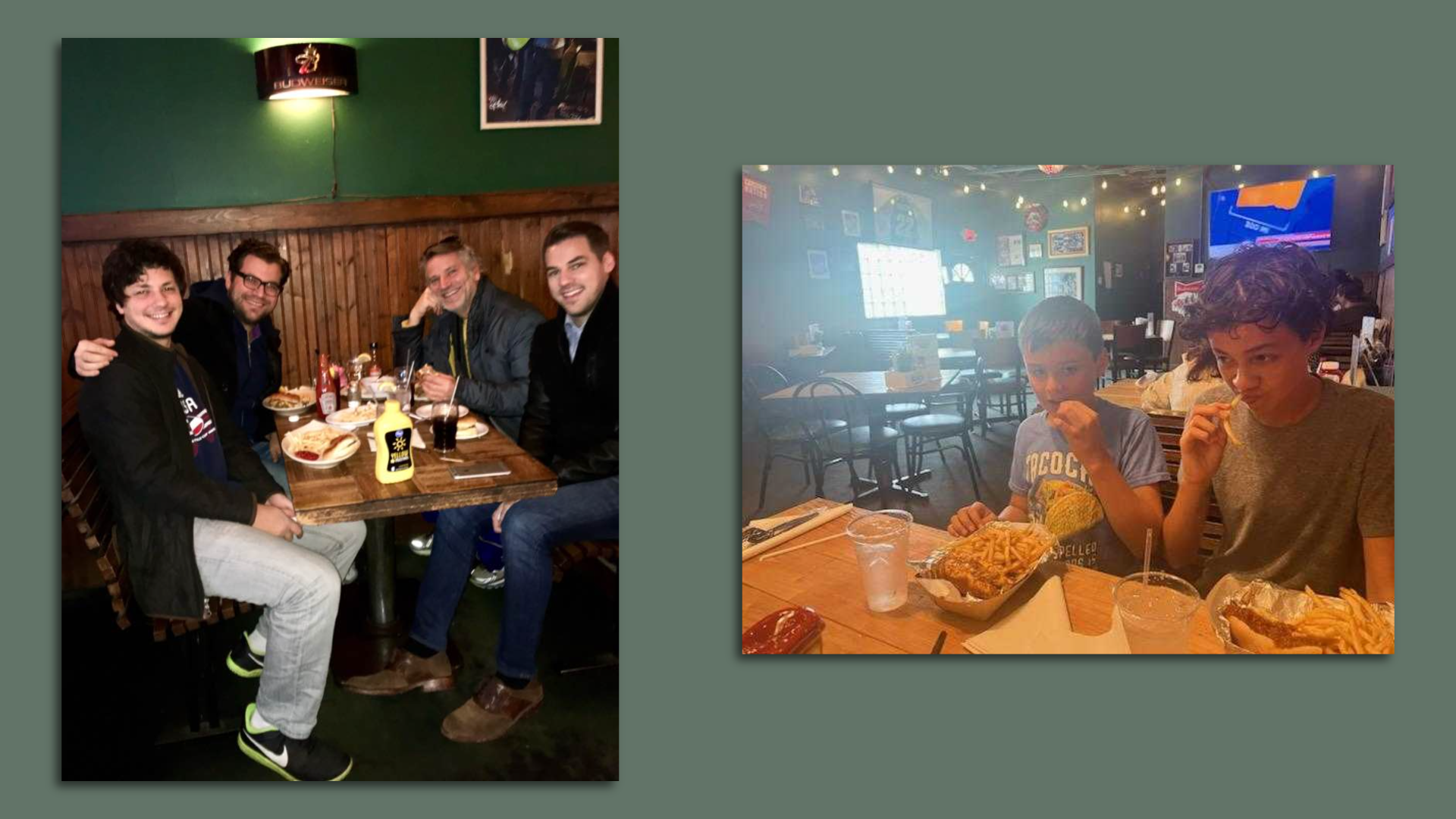 As the Axios Nashville newsletter reporters, Nate and Adam take pride in their long ties to the city.
We've been visiting Nashville favorites like Brown's Diner for decades, and their history is part of our own story.
Adam's dad would occasionally rescue him and his brothers from school under the guise of a dentist appointment, only to have lunch at Brown's instead.
Nate used to pick up burgers there for father-son lunch dates at his kids' school.
In year three, we want to continue tapping into our Axios Nashville network to celebrate the best that Music City has to offer.
📬 Please reply to this email to let us know what other places deserve attention — burger joints and beyond.
3. The Setlist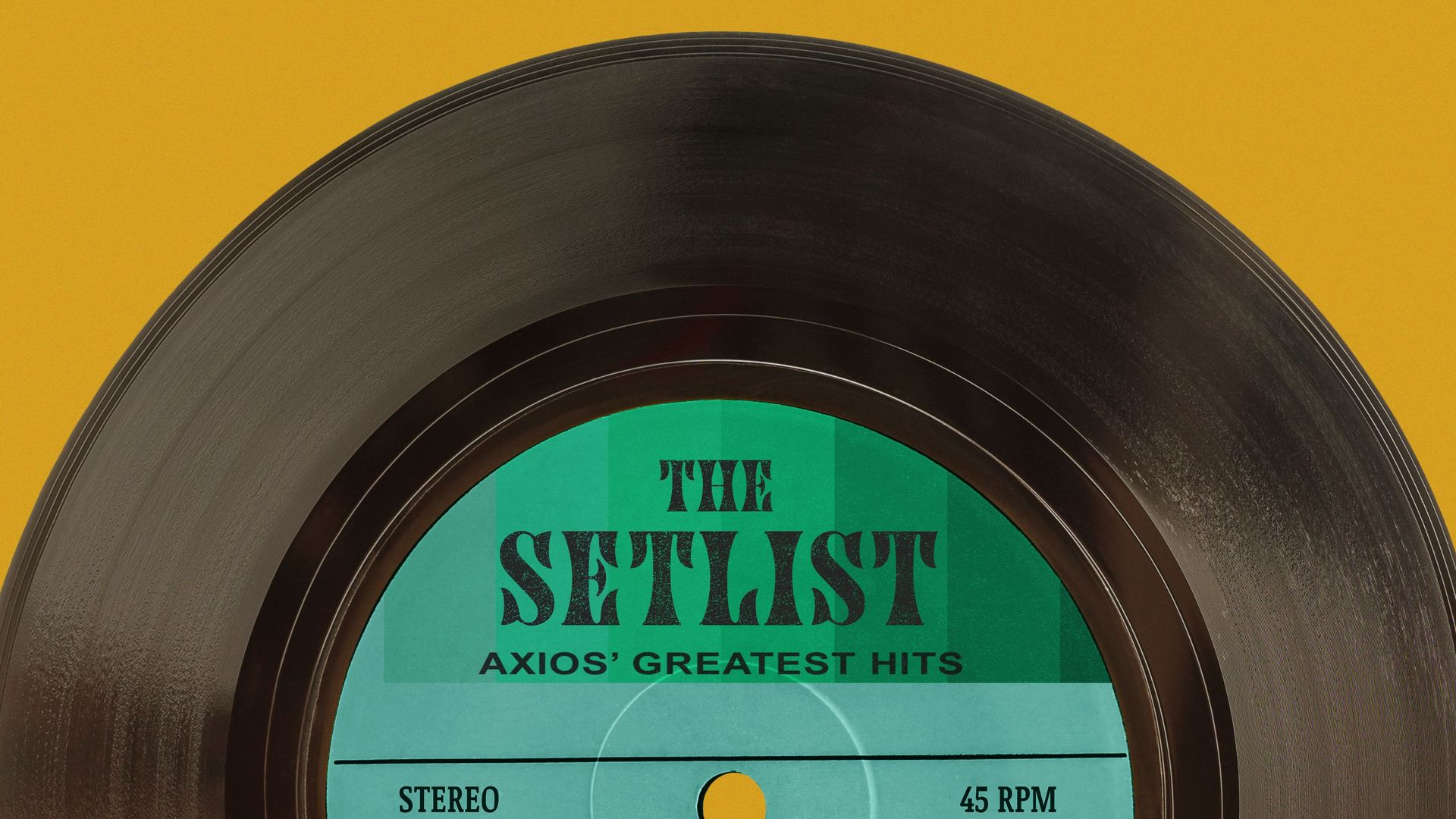 💲 The state government underfunded Tennessee State University by $2.1 billion over the last 30 years, according to the Biden administration. (Tennessean)
🏒 The Nashville Predators begin training camp tomorrow. New coach Andrew Brunette's ability to improve the offense is one of five big questions facing the team. (Nashville Post)
🛫 The success of Nashville International Airport's London service has put the airport closer to adding another nonstop European flight. (Nashville Business Journal, subscription)
4. Maren Morris feels "very distanced" from country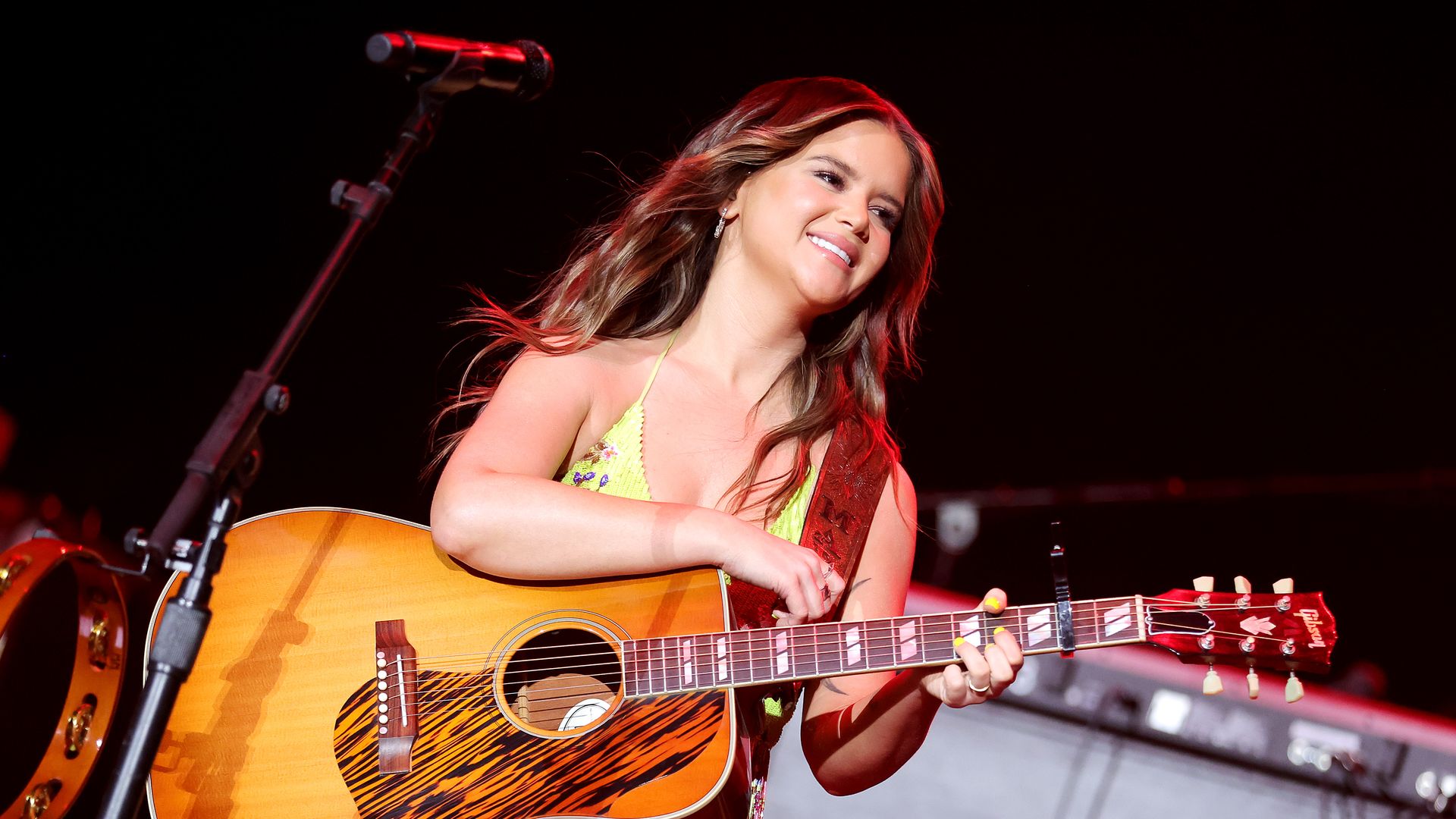 Decorated country singer Maren Morris says she needs a break from the genre.
Flashback: Last year, Morris floated the idea of not attending the CMA Awards following a dispute with Jason Aldean and his wife Brittany.
She tells the LA Times she's avoiding "stories going on within country music right now."
"I feel very, very distanced from it."
What she's saying: "The way I grew up was so wrapped in country music, and the way I write songs is very lyrically structured in the Nashville way of doing things. But I think I needed to purposely focus on just making good music and not so much on how we'll market it. The last few records, that's always been in the back of my mind: Will this work in the country music universe?"
"Obviously, being one of the few women that had any success on country radio, everything you do is looked at under a microscope. You're scrutinized more than your male peers, even when you're doing well."
"So I've had to clear all of that out of my head this year and just write songs. A lot of the drama within the community, I've chosen to step outside out of it."
The intrigue: Morris' two-track EP "The Bridge" came out Friday, with two songs written a day apart. The accompanying videos show an artist tending a garden that sends out vines to attack her.
In "The Tree," she strikes a match to presumably burn down the abandoned city's "family tree," only to "realize it's burning itself down without any of my help," she wrote on Instagram.
In "Get the Hell Out of Here," ashes blanket the town. The imagery is obvious: Maren is burned out, but we know from Greek mythology to expect a phoenix rising.
Our picks:
🥃 Nate's song of the day is "Bug Like an Angel" by Mitski.
Adam is in awe of our Nashville Symphony after watching them play with Rufus Wainwright last night. They brought "Go or Go Ahead" to a new level.
This newsletter was edited by Jen Ashley and copy edited by Katie Lewis.