Axios Nashville
February 03, 2023
It is Friday. You know what that means.
Situational awareness: Gov. Bill Lee selected lawyer Dwight Tarwater to serve on the state's Supreme Court.
Tarwater previously served as former Gov. Bill Haslam's chief legal counsel.
Today's newsletter is 920 words — a 3.5-minute read.
1 big thing: Julio Hernandez's big deal
With stints at fine dining restaurants in New York and country club kitchens in Nashville, Julio Hernandez was already accomplished in the food world when he brokered the deal in 2020 that ultimately made him a finalist for a prestigious James Beard Award.
Details: Hernandez convinced his wife Emma to pool together their pandemic stimulus checks so he could buy 200 pounds of dry corn and a new stone grain mill to make tortillas.
"I told her, 'Instead of purchasing margaritas for pandemic nights and movies at the house, let me take your check,'" Hernandez tells Axios. "She trusted me with it, and there were two stimulus checks that kicked everything off."
What's happening: Hernandez has been on a rocket ship in the culinary world ever since. He was highlighted in the pages of Bon Appetit magazine, named a rising star in the food industry magazine StarChefs and featured in the Nashville episode of the hit Netflix show "Somebody Feed Phil."
Then came the news that Hernandez is a semifinalist for the James Beard Award for emerging chef.
"I had to explain to my mom, the James Beard is like the Oscars but for food."
Flashback: Hernandez moved to Nashville 12 years ago, working in country club kitchens where the first question he was asked was whether he knew how to make casseroles.
"I'd never made meatloaf before."
Next came a stint at the beloved Donelson restaurant Nectar Urban Cantina, where Hernandez was when he made that fateful leap.
Hernandez used that first bag of corn and the new mill to make tortillas, which he first sold out of his garage. Then he delivered them around Nashville before building up enough cash to buy his own food truck.
State of play: Hernandez took the truck to farmers markets all over the city and then parked at the newly launched cocktail bar Chopper Tiki on Sundays.
Eventually he realized that the East Nashville bar was the best fit for his authentic cuisine. His truck is a permanent fixture there now.
"You have a few cocktails, then you have to smash some tacos. It tastes good, and you feel good," he says.
What's next: A brick-and-mortar Maiz De La Vida coming later this year in the Gulch area. He's opening the new shop with business partner Andy Mumma, who's behind Barista Parlor coffee shops and Chopper Tiki.
What he's saying: "It's been a perfect rollercoaster, and it's just exploding, but it's not out of hand," Hernandez tells Axios. "We don't have a PR team. Our PR is people taking pictures of their tacos under the purple light at Chopper and posting it to Instagram. We just appreciate the love, man."
2. Tamburin's taco take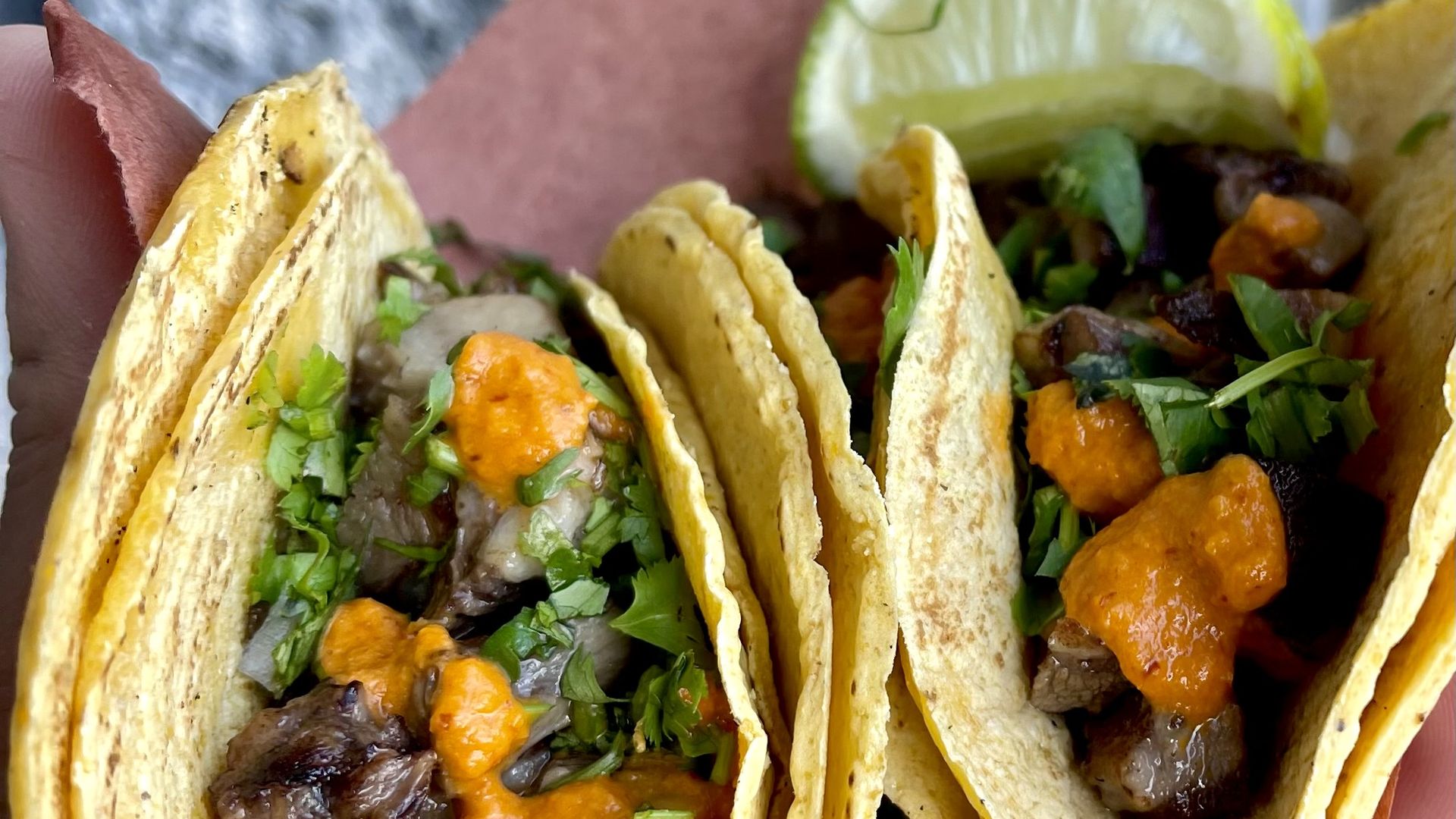 👋 Adam here. I stopped by Maiz De La Vida this week to see what all the fuss was about.
The intrigue: The first remarkable thing about my visit was how unremarkable it all seemed as I walked up. There wasn't a line around the block like you might expect after James Beard recognition.
Nothing about the no-frills food truck tucked away on Stratton Avenue prepared me for what came next.
What I ate: The friendly cashier helped me navigate the menu.
I settled on the popular birria beef tacos and an order of the hash brown quesadillas.
A side of the consommé, a rich beef broth, came highly recommended for dipping.
State of play: Rather than taking my tacos to-go, I opted to wait at the gorgeous, neon-soaked Chopper Tiki.
My drink — the "Robo Zombie" — was on fire. (That's not a figure of speech. It was served with flames peeking from the top of the mug.)
I was only a few sips in when my food arrived at the bar in unassuming disposable trays.
The verdict: The sumptuous shredded beef made my eyes water with joy.
It was the kind of meal that's so delicious you start texting your friends about it before you're finished.
I ordered more tacos (and consommé) to-go and dropped them off at my mom's house to spread the love.
The bottom line: Maiz De La Vida is an accessible gem that foodies and normies alike would love.
The low-key food and the high-concept bar are the perfect pairing for a unique date night.
3. The Setlist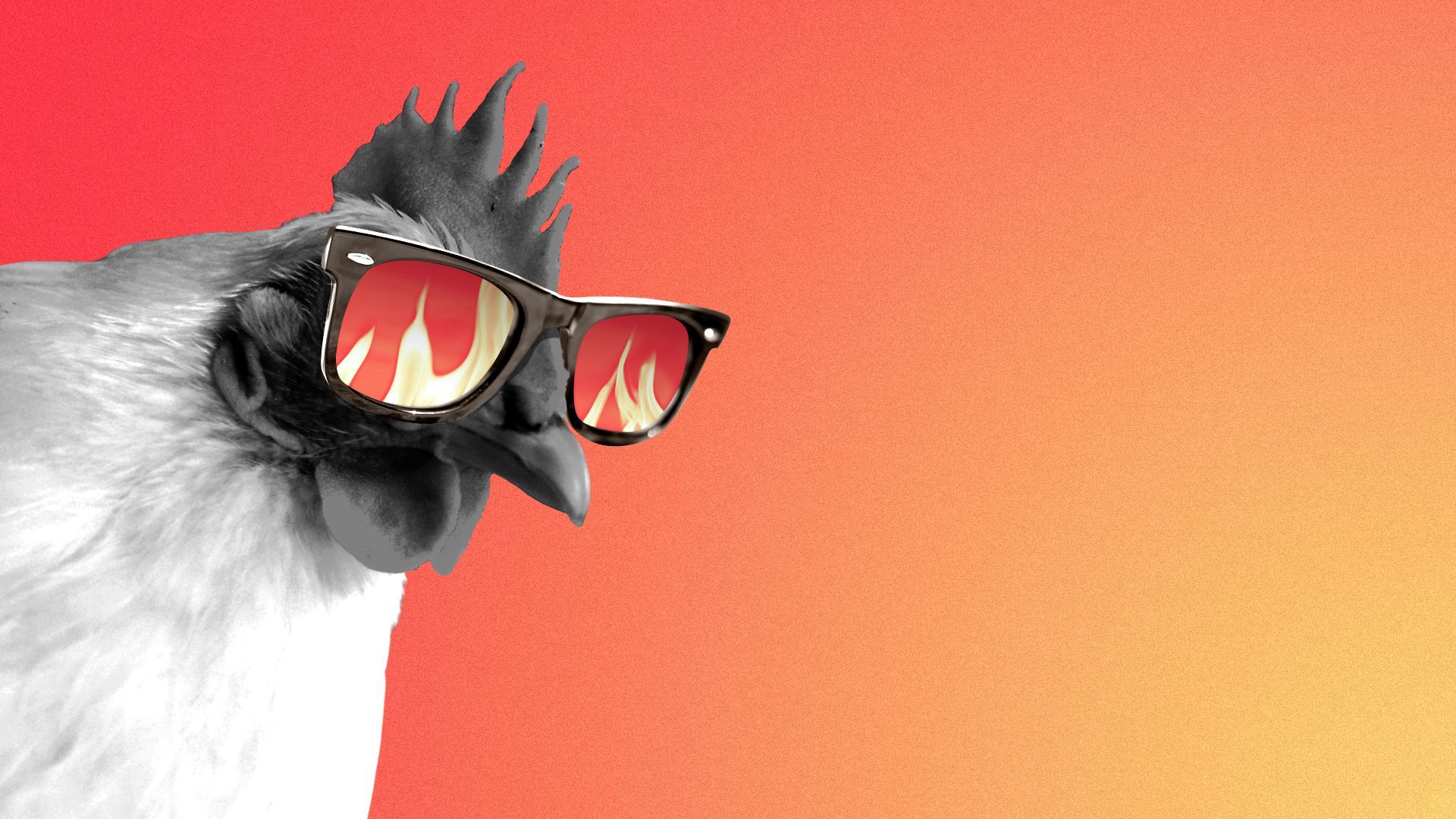 Tennessee first lady Maria Lee will get a bone marrow transplant during the next phase of her treatment for lymphoma. (Tennessean)
Vols star Darnell Wright has a major opportunity at the Senior Bowl this week. (A to Z Sports)
Legislation to ban gender-affirming care for minors is advancing in the General Assembly. (Nashville Post)
4. Stat du jour: January was so uncool
Last month was among the warmest Januarys on record in Nashville.
The big picture: That's in line with long-range trends that show our winters getting progressively warmer.
🥶 In case you were wondering: The coldest January on record was 1977, when the average temperature was 24.5°F.
A new career is waiting for you
5. Queen Bey approaches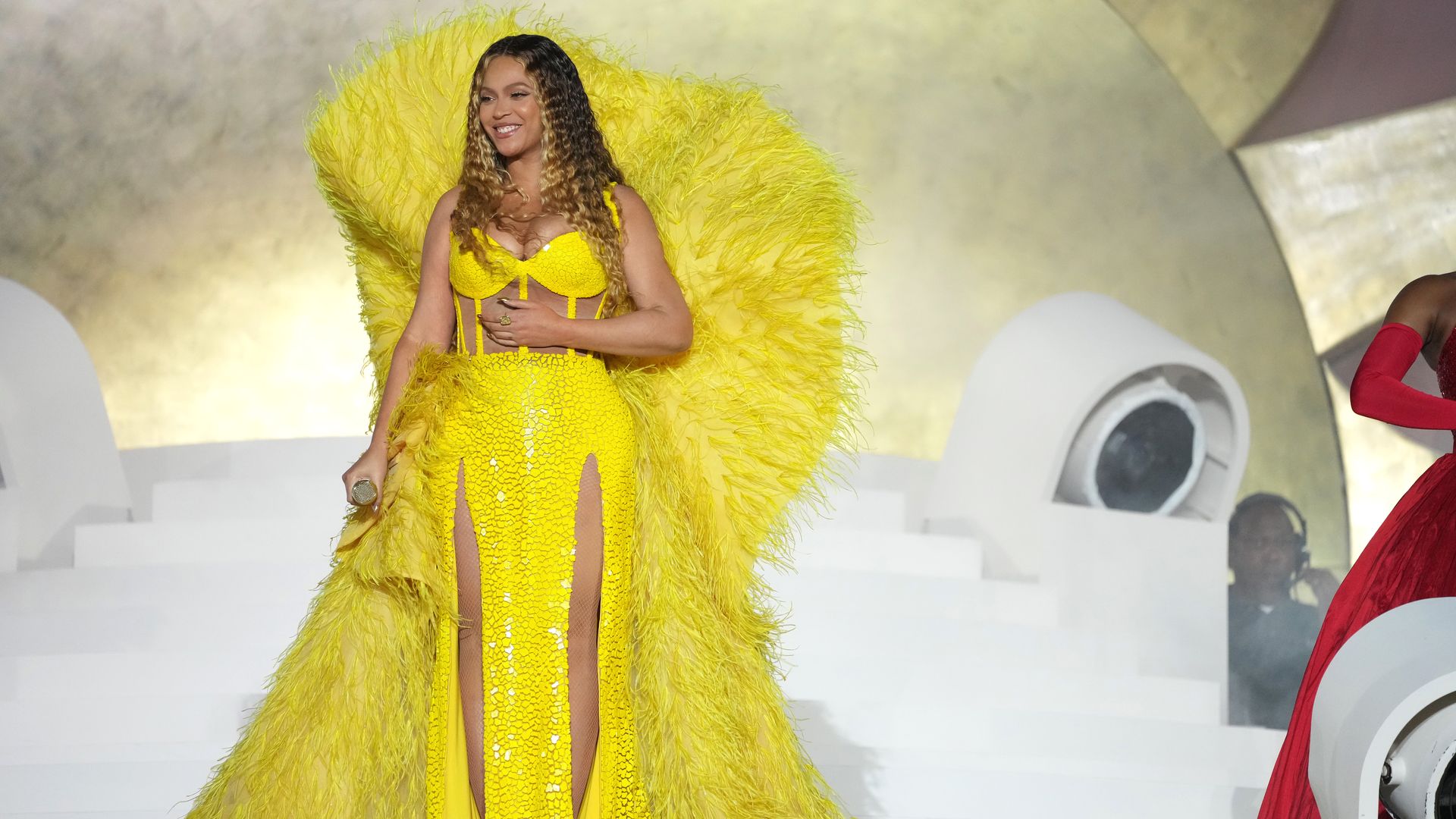 Beyoncé is the latest megastar to announce a stadium tour with a stop in Nashville. She's coming to Nissan Stadium on July 15.
The intrigue: Tickets will be sold through Ticketmaster, which has faced state and federal scrutiny after the company bungled sales for Taylor Swift's world tour last year.
How it works: This time around, Ticketmaster has broken the tour dates into three batches, with staggered deadlines for the Beyhive to register to buy tickets.
Our picks:
👯 Nate and Adam are betting on Beyoncé to win big at the Grammys this weekend.
Adam's keeping his fingers crossed there won't be another upsetting upset.
This newsletter was edited by Jen Ashley and copy edited by Carlin Becker.