Axios Nashville
February 23, 2023
Good morning, and welcome to a toasty Thursday.
🌡 Today's weather: Hot. A high of 82°, which nears the all-time Nashville record for February.
Today's newsletter is 985 words — a 4-minute read.
1 big thing: LGBTQ+ bills approach passage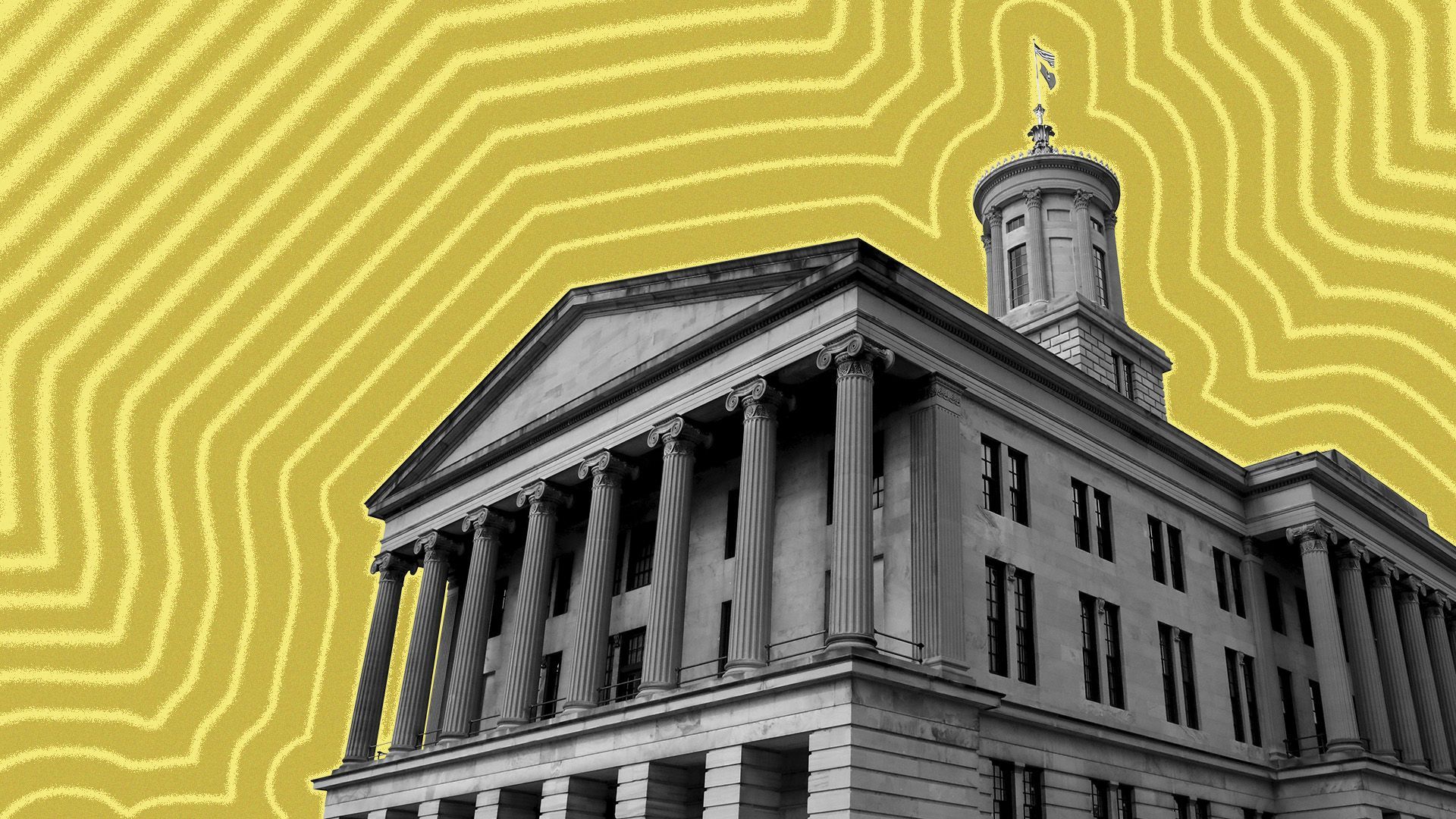 Two high-profile Republican bills targeting LGBTQ+ issues in Tennessee are approaching their final hurdle this morning in the General Assembly.
One bill would ban gender-affirming care for minors while the other would regulate some drag shows.
Both are expected to secure final approval in the House and head to Gov. Bill Lee's desk.
Why it matters: LGBTQ+ advocates say the bills are emblematic of a broader effort.
ACLU of Tennessee executive director Kathy Sinback tells Axios this year's legislative session represents "a full-scale attack on trans rights and gender expression."
What they're saying: "There has been an explosion of cruel anti-LGBTQ bills throughout the country, and Tennessee is a major hotspot for this dangerous legislation — specifically regarding trans and nonbinary youth," ACLU-TN transgender justice advocate Henry Seaton said in a statement.
"Politicians are coming after basically anything they can: healthcare, sports, drag shows, and even marriage are on the table."
The big picture: Many other states are pursuing similar legislation this year, including bills to restrict trans health care and drag shows.
The other side: Republican backers in Tennessee have framed the gender-affirming care ban as an effort to protect children.
Lawmakers have similarly said efforts to regulate drag shows aim to prevent children from seeing sexually explicit content.
Yes, but: Critics push back on both points. They say the gender-affirming care ban would in fact imperil some of the state's most vulnerable youth.
Major medical associations, such as the American Academy of Pediatrics, support gender-affirming care, including puberty blockers and hormones.
Republicans initially launched their efforts based on discussion of transgender surgeries and other care provided for minors at Vanderbilt University Medical Center. VUMC has paused the surgeries, which were rare.
Zoom in: During testimony on the bill, opponents said withholding those treatments would inflict psychological distress and could be life-threatening.
In a statement, the AAP said transgender youth "have high rates of depression, anxiety, eating disorders, substance use, self-harm and suicide."
Opponents also say that Republicans have mischaracterized drag shows, which do not typically feature nudity.
Drag show content varies widely based on the intended audience. Bawdy comedy might be included in an adults-only nightclub, for instance.
But other drag events, like library storytimes, are designed to be family-friendly.
Meanwhile: Lawmakers are also pursuing legislation that would stop TennCare from contracting with insurers who cover gender-transitioning care for people of any age.
2. Activists ready responses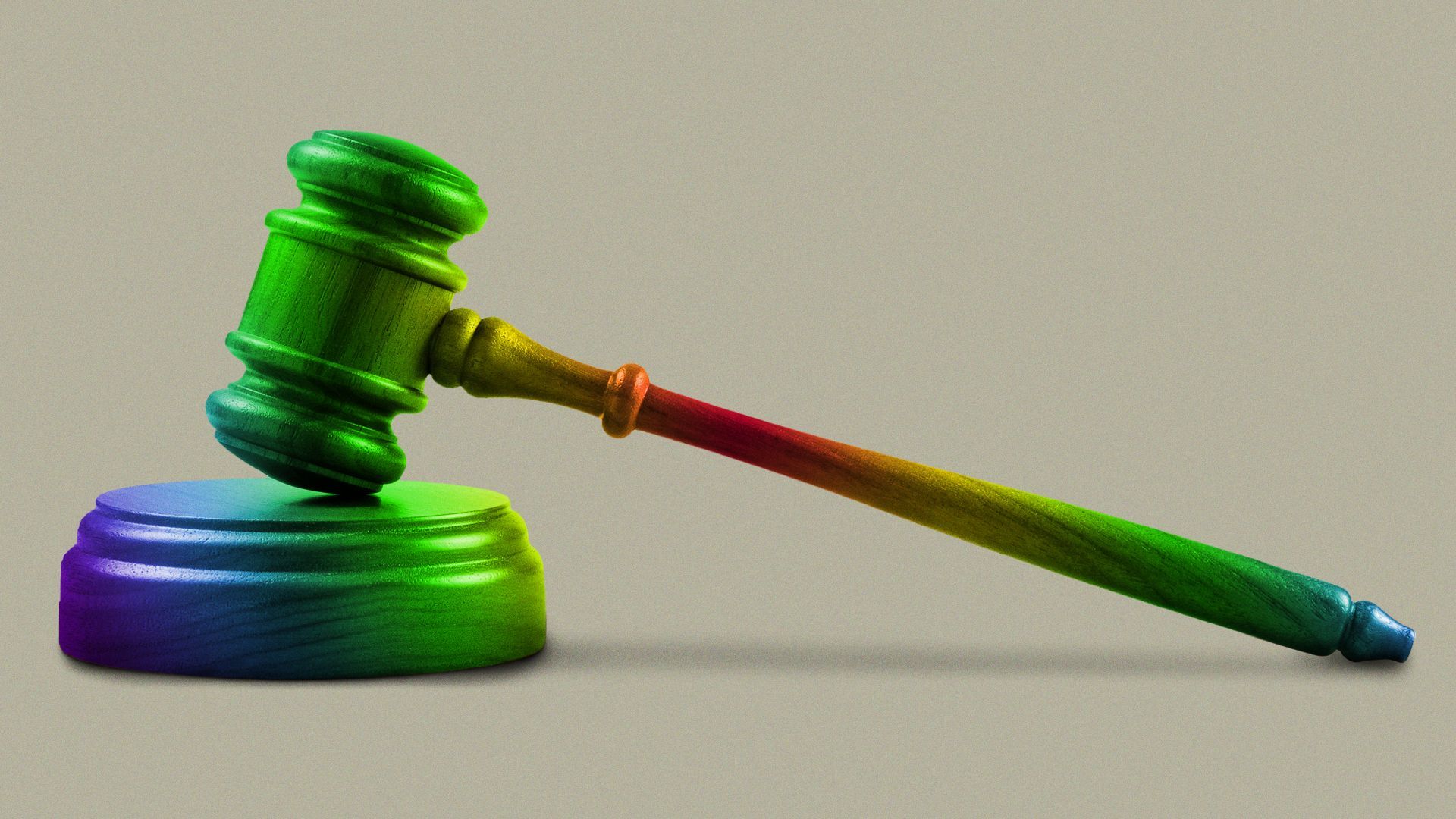 The ACLU and Lambda Legal are preparing to sue if the gender-affirming care ban becomes law.
Sinback says challenges have successfully blocked similar laws in other states.
She says her organization will also be watching enforcement of the drag bill, SB 3, which limits where some drag shows can take place.
That bill was amended so that it applies narrowly to performances deemed "harmful to minors" according to the state's obscenity law.
What they're saying: "I am not trying to ban drag shows, and I'm not trying to take away anyone's First Amendment rights," state Sen. Jack Johnson, who sponsored SB 3, told the Washington Post.
"But you should be able to take your kids to a public park or library and not be surprised by seeing sexually explicit entertainment taking place."
Yes, but: Sinback says some jurisdictions might apply the law's standard more broadly than others. She pointed to an effort already underway to ban "male or female impersonators" in a Giles County park.
"We do believe that it will be enforced in an illegal and biased way, and we will be ready to respond."
3. Leaders ask GOP to back off Nashville bills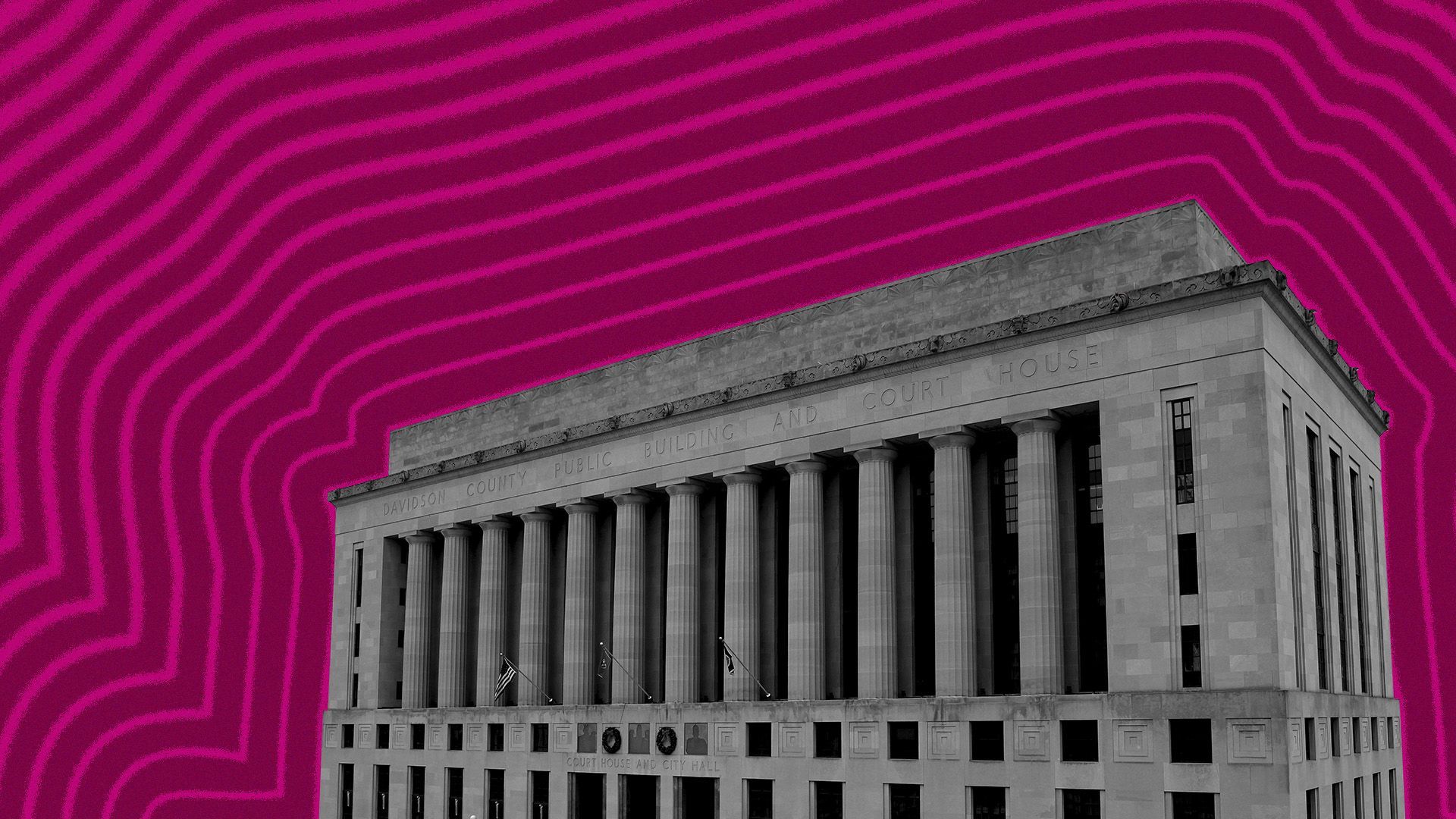 A group of Nashville business and civic leaders asked top Republican lawmakers yesterday to back off legislation targeting the capital city.
Driving the news: In a joint letter addressed to Speaker Cameron Sexton and Lt. Gov. Randy McNally, 35 prominent Nashvillians said the adversarial relationship between Metro and the state "will lead to significant harm" to Nashville.
State of play: In the aftermath of Metro Council rejecting a proposal to host the Republican National Convention in 2024, a crush of legislation aimed at Metro has been filed this session.
What they're saying: "We believe the economic harm [the legislative proposals] would cause, the legal and governmental chaos they would create, and the impact they would have on minority representation in a community that values and benefits from diversity are significant," the Nashville leaders wrote.
4. The Setlist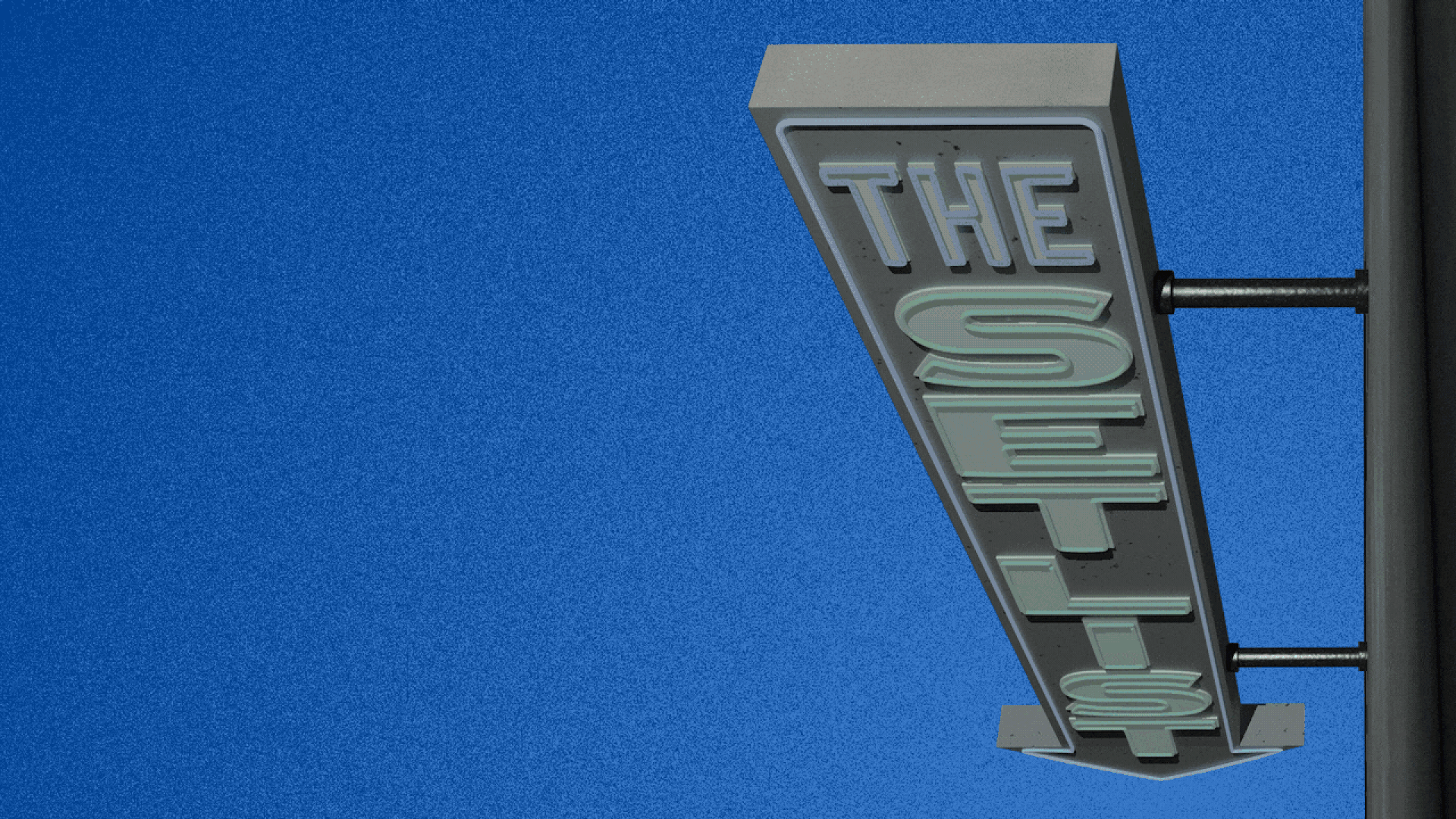 👀 State Sen. Heidi Campbell confirms to Axios she's looking at a run for mayor.
Campbell was elected to the Senate in 2020 and lost a bid for Congress last year. (Axios Nashville)
🍸 Martha My Dear, a new bar in East Nashville, is promising seven-days-a-week happy hour deals with $10 craft cocktails. (Nashville Scene)
🏗️ Christian music artist TobyMac unveiled an ambitious mixed-use development proposal for near The Factory in Franklin. (Nashville Business Journal)
A new career is waiting for you
5. Titans release key veterans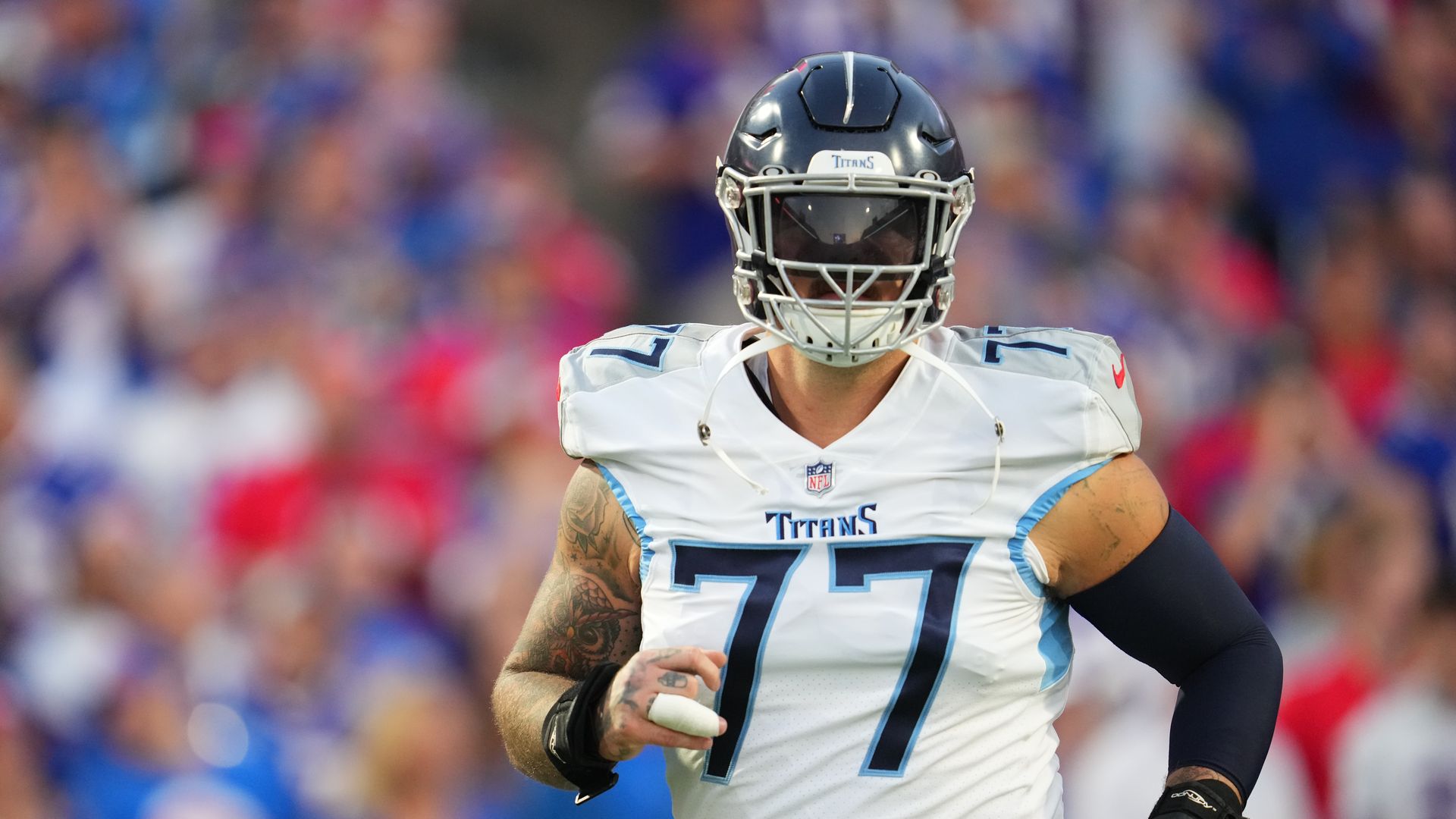 The Titans released veterans Taylor Lewan, Robert Woods, Zach Cunningham and Randy Bullock yesterday in a series of cost-saving moves that could foreshadow an offseason of change.
Why it matters: By releasing the players, the Titans saved themselves salary cap space in advance of the new NFL year, which starts March 15. Teams must be under the salary cap by then.
Lewan is the most accomplished of the group. He played nine seasons for the Titans, manning the important left tackle position and earning three Pro Bowl berths.
What we're watching: As the Titans' new general manager Ran Carthon moves on from expensive veterans, it's natural to wonder about quarterback Ryan Tannehill.
By the numbers: The Titans have the best odds to be Tannehill's 2023 team, but there's an implied probability of just 44.4% he will return, according to odds published Tuesday by Bookies.com. That means it's more likely he'll be playing for another team.
Our picks:
🥔 Nate's song of the day is "Spud Infinity" by Big Thief.
🎤 Adam could listen to Kelly Clarkson harmonize with Pink forever.
This newsletter was edited by Jen Ashley and copy edited by Katie Lewis.