Axios Nashville
July 25, 2022
Good morning! Welcome to another week. Go easy on yourself and others.
⛈ Today's weather: Thunderstorms likely with a high of 92°.
Situational awareness: Vanderbilt University Medical Center announced a $500 million expansion project, The Tennessean reports.
Today's newsletter is 905 words — a 3.5-minute read.
1 big thing: Heat's impact on sleep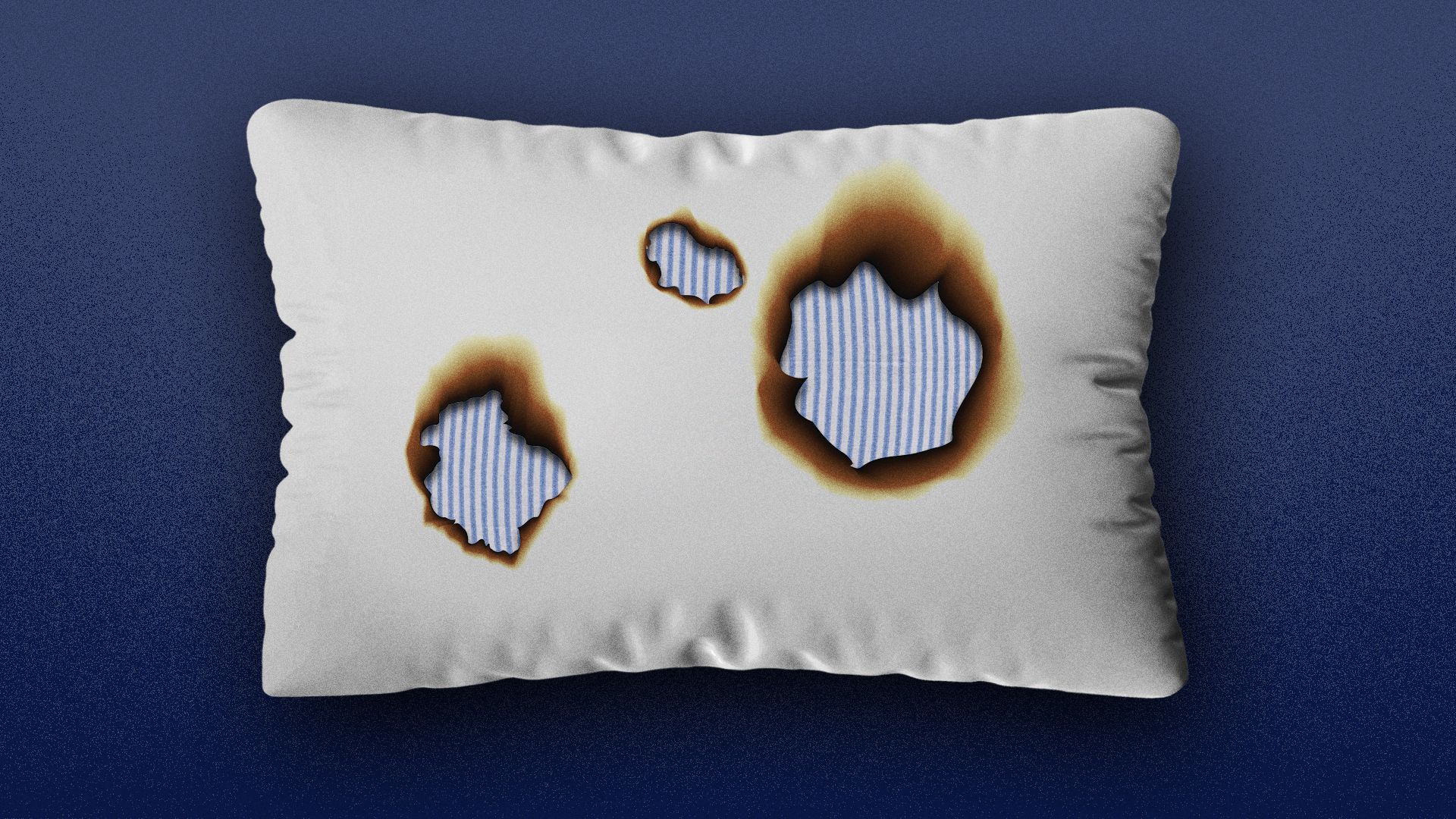 Rising temperatures are chipping away at our sleep time, according to a study of global trends.
Beth Ann Malow, director of the sleep division at Vanderbilt University Medical Center, tells Axios the cascading effects of less sleep could put us at greater risk of high blood pressure, heart disease and obesity.
Why it matters: Malow, who reviewed the research conducted by other scientists, says it shows how climate change affects our personal health in ways that can be hard to grasp.
"​​It's hitting home for a lot of us," Malow says.
"That's really important. Because otherwise, it seems like this very esoteric thing that's affecting polar bears but isn't really affecting us."
Driving the news: Record-breaking heat waves have dominated summer forecasts worldwide.
In Nashville, high temperatures have remained largely above 90°F for weeks.
Last week, WPLN reported this summer is in line to be Nashville's second-hottest on record.
What's happening: Excessive heat can inhibit sleep in multiple ways, Malow says.
It can stand in the way of activities like neighborhood walks and exercise promoting healthy sleep habits.
It can also make it harder to fall asleep, since our bodies need to cool down as we doze.
For example: There is medical evidence that fevers or hot flashes can inhibit sleep, Malow says. The same principle holds when the environment heats up.
"Anything that causes us to be excessively hot or, on the other hand, excessively cold can interfere with sleep," Malow says.
The intrigue: Less sleep increases the risk of chronic health problems. It also modifies our brain function, lowering our impulse control, making us more irritable and undercutting our decision-making.
The big picture: Social determinants of health, such as income, heavily factor in who's most at risk as heat waves increase in intensity and frequency, Axios' Arielle Dreher reports.
The sleep study, released earlier this year, found the impact is more pronounced for people in places with less access to air conditioning and other cooling measures.
2. Nashville library director says goodbye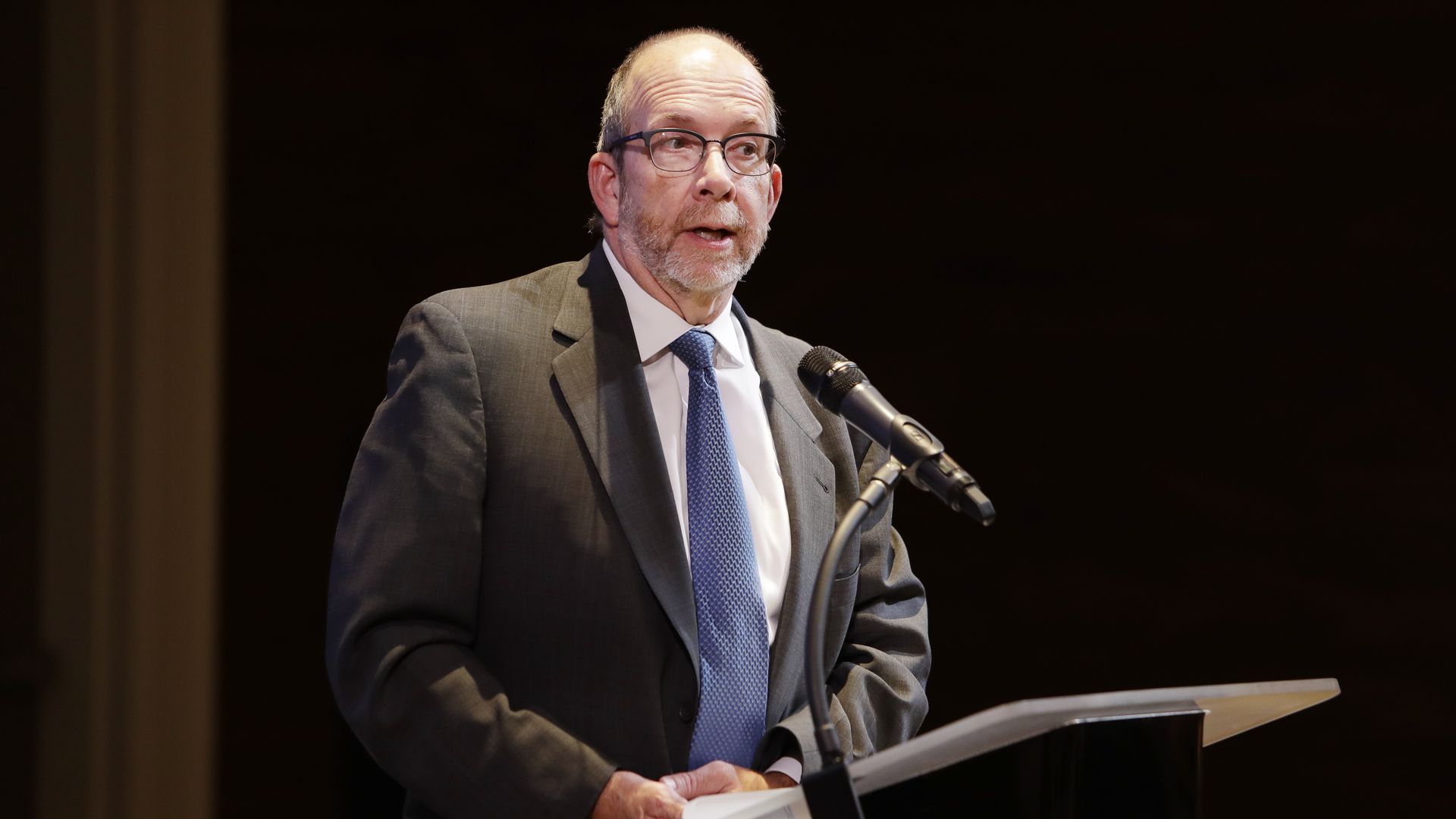 Nashville library director Kent Oliver retired last week after decades of working in libraries across the country.
He tells Axios one of the high points of his time in Nashville was opening new facilities for the Bellevue and Southeast branches.
He predicts construction will continue to be a priority after his departure.
What he's saying: "We still need new buildings badly," Oliver says.
"We have a list of about eight or 10 branches that we really need to replace, and a couple that we need to add."
Zoom in: Oliver says the library's community programming keeps it vital, including literacy programs and partnerships with Nashville schools.
He pointed to resource hubs like the Civil Rights Room in the downtown branch or the Votes for Women Room, which opened in 2020, as wells of historical knowledge that remain deeply relevant.
The intrigue: On his last day, Oliver wore a t-shirt referencing the "Read Banned Books" campaign the library launched earlier this year in response to censorship efforts throughout the nation.
"Your public library is a neutral ground for ideas of all kinds, whether you agree with them or not," Oliver says.
The bottom line: "We've got a lot of willful ignorance going on in society right now," Oliver says. "I think libraries are one of the tools that can turn that around."
3. Recruiting violations found under past UT coach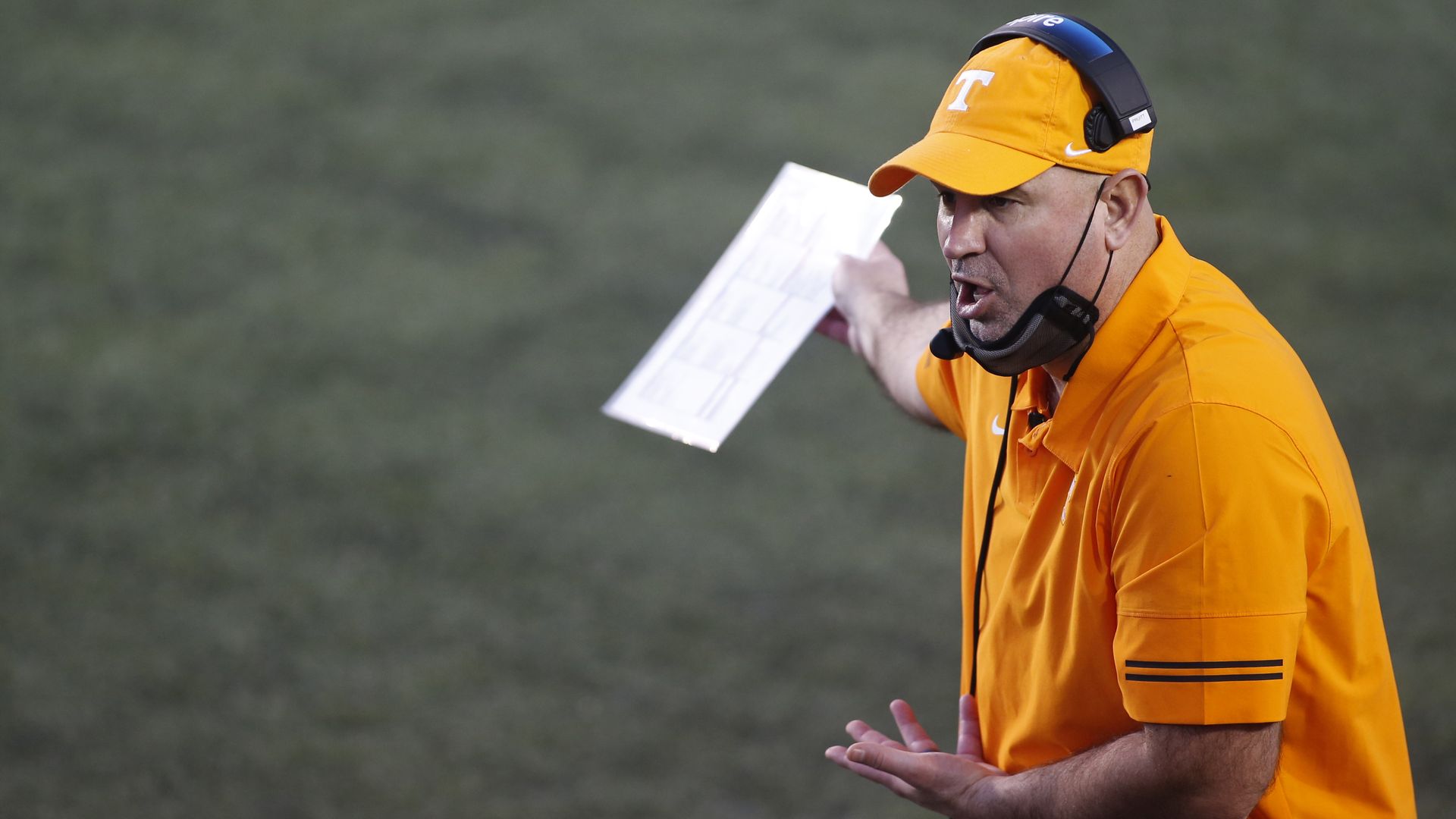 The NCAA discovered 18 recruiting violations committed by the University of Tennessee football program under former coach Jeremy Pruitt, according to The Athletic.
Among the alleged infractions were nearly $60,000 in cash payments and gifts to potential players.
Why it matters: UT fired Pruitt in 2021 after an internal investigation.
Seeking to turn the page from Pruitt's disappointing tenure, the Volunteers went 7-6 last season under new coach Josh Heupel.
It's unclear what punishment the football program may face as a result of the alleged violations.
What he's saying: UT director of athletics Danny White said the notice of the NCAA's findings "was an expected, requisite step in this process."
The intrigue: Andy Staples, college football writer for The Athletic, reports Tennessee would owe Pruitt no buyout money if he was found to have committed serious NCAA rules violations.
"Pruitt might still sue to try to get the buyout, but Tennessee's case is pretty strong," Staples reports.
4. The Setlist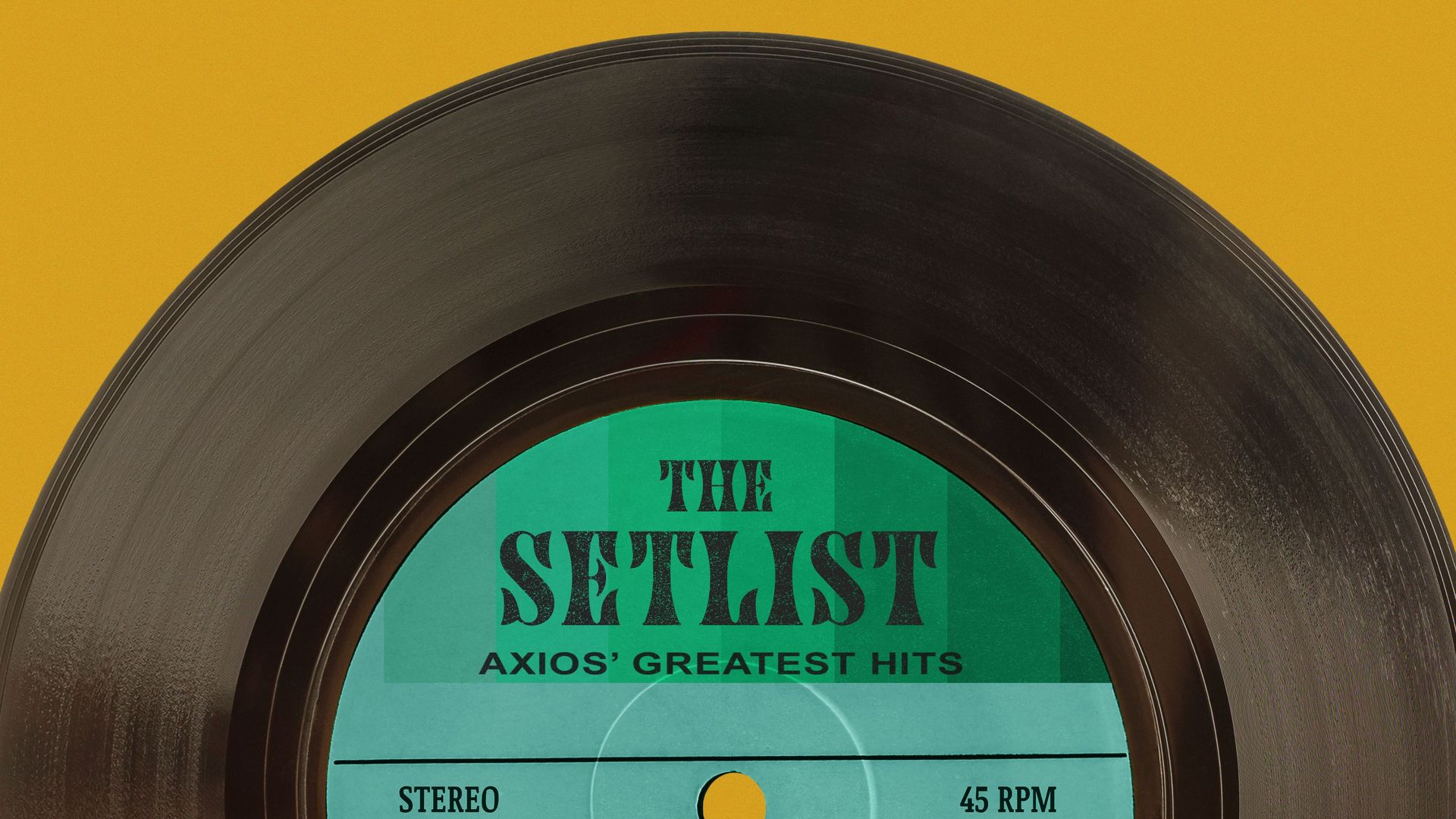 ⚖️ Metro asked a court to force Gov. Bill Lee's administration to temporarily pause implementing his school voucher program. (Nashville Post)
🎞 "The Goon," the award-winning comic by Eric Powell, who has deep ties to Nashville, is being turned into a film for Netflix. (Deadline)
Longtime Nashville sportscaster Mark Howard died at 65. (NewsChannel 5)
Fresh job openings around town
5. 🛣 Music Monday hits the road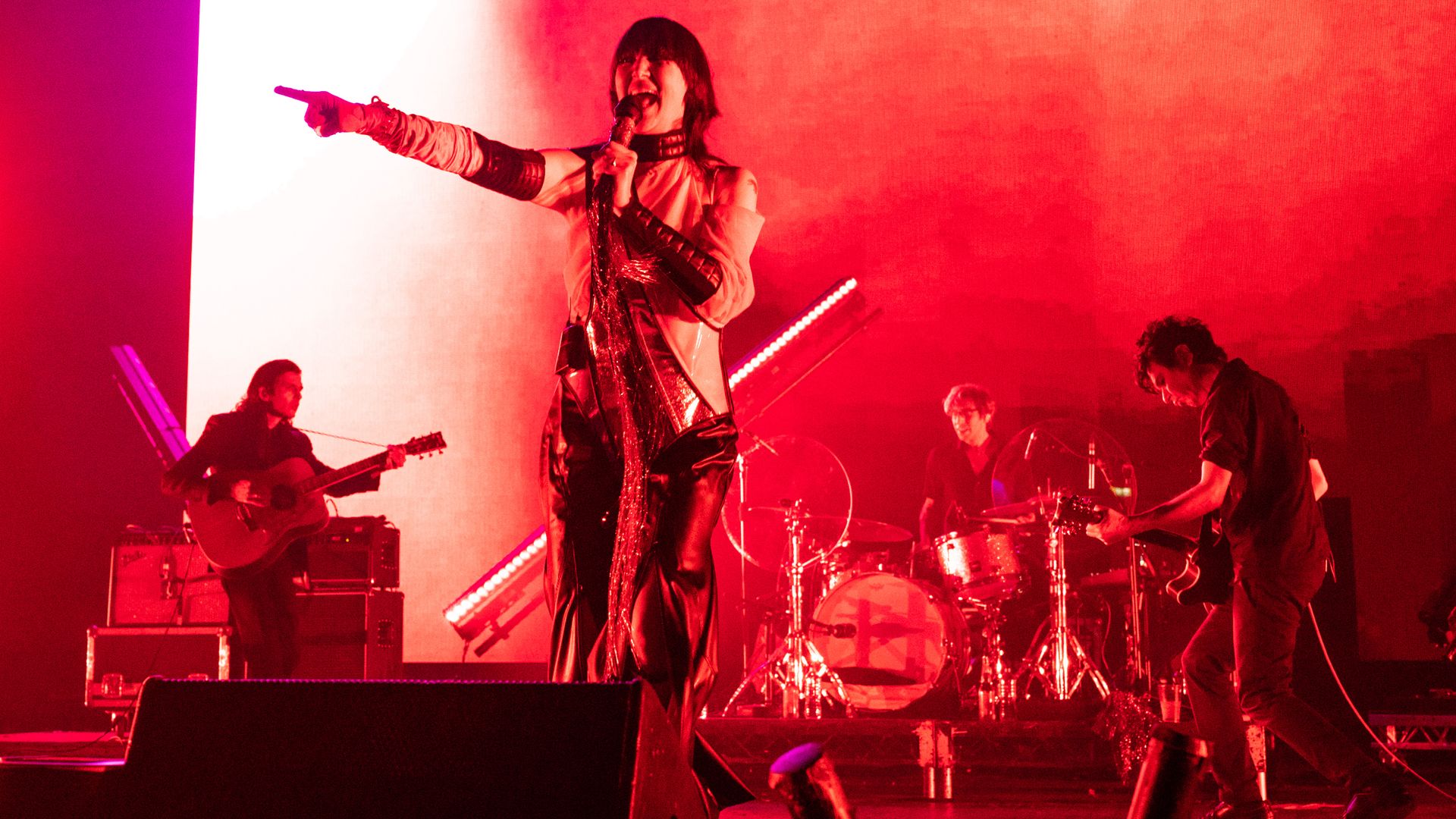 👋🏼 Nate here. Adam welcomed me back from my week away from work with an assignment: Make a road trip-inspired playlist for Music Monday.
Making playlists is a passion of mine. I have maintained this hobby since playlists were called mixtapes.
Back then, making a "playlist" meant leaning against my boombox waiting for Chicago's alt-rock station Q101 to play Soundgarden's "Burden in My Hand."
A great road trip playlist has four ingredients:
The music you're listening to at the time
Songs about the places you're visiting
Songs by artists from the places you're visiting
Evocative American heartland rock
📬 Reply to this email with your favorite road trip songs, and be sure to like our playlist on Spotify.
Maybe you can figure out the three places my family visited based on this playlist? Correct answers will win some sweet Axios swag.
😴 Don't sleep on us. Tell the next Nashvillian you see to subscribe to our newsletter for free.
Our picks:
Nate relished the Cubs winning three games this weekend before management starts trading all their best players.
😊 Adam is so happy to have Nate back. Mostly so they can talk about TV shows and other things that aren't work-related.