Axios Nashville
October 08, 2021
Happy Friday! Can you believe we've been hanging out in your inbox for three weeks?!
📨 Like what you've been reading? Forward this newsletter to a friend and tell them to sign up here.
🌞 Today's weather: Sunny and clear with an unseasonably warm high of 81.
Today's newsletter is 963 words — a 3.5-minute read.
1 big thing: Joelton's BBQ Secret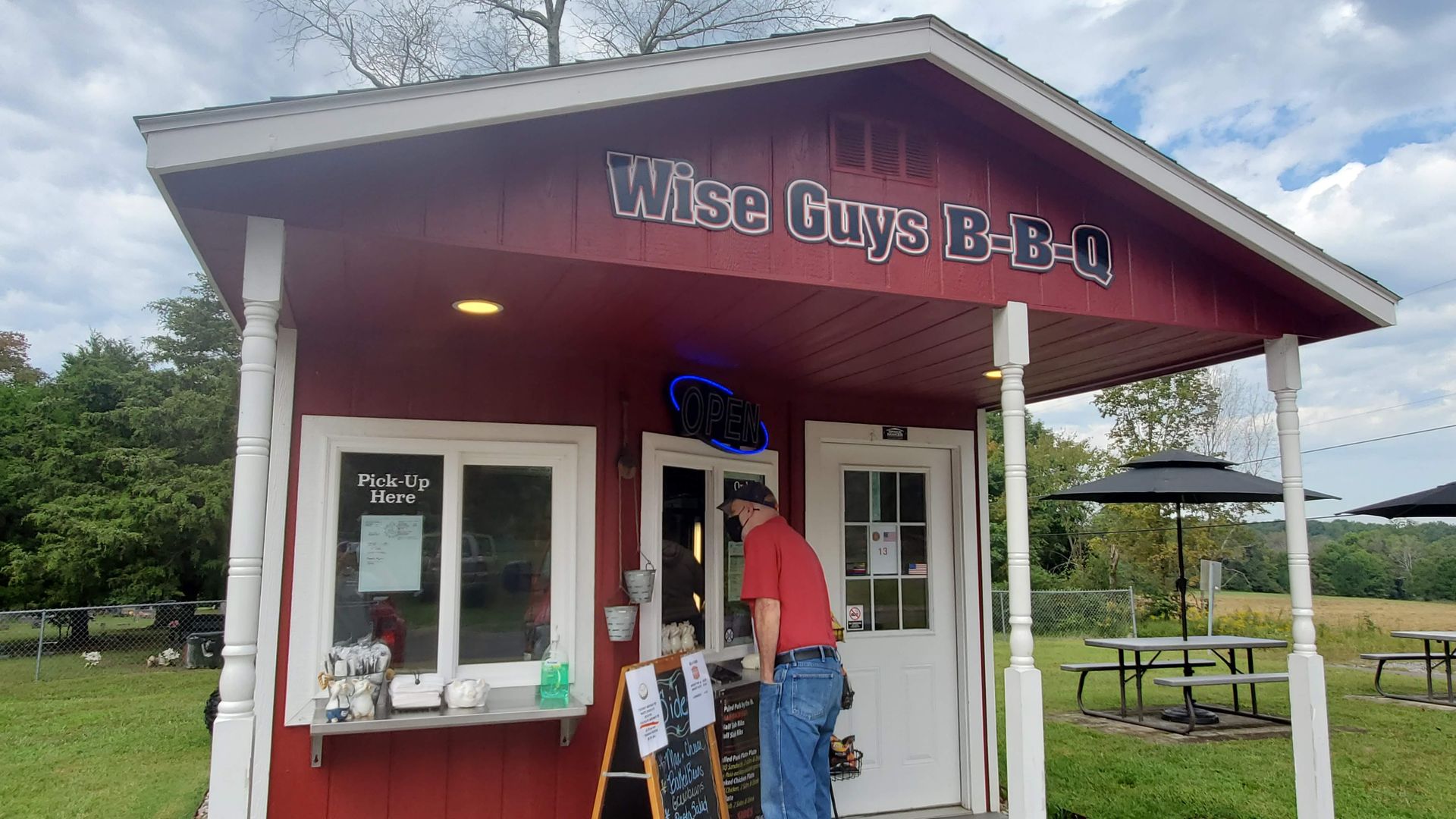 Flying under the radar of Nashville's growing foodie scene is a barbecue hut in Joelton where patrons wait in long weekend lines and food often sells out by early afternoon.
Why it matters: Wise Guy's barbecue is a throwback to an era before Nashville had a bevy of buzzy BBQ joints in trendy neighborhoods.
Located on Coopertown Road 19 miles northwest of downtown, Wise Guy's eschews the typical BBQ business model, operating with limited hours and leaning heavily on word-of-mouth marketing.
Open just two weekends a month (including this one), the setup is spare: a few picnic tables next to a small hut where owner Kelli Guy and her team take orders.
Details: Wise Guy's launched in 2014 as a food truck, but took a hiatus before reopening in 2017. Guy told Axios they were able to re-open the roadside stand after her in-laws ended their ministry of preparing food for the homeless, freeing up their commercial kitchen.
Guy is the pitmaster in charge of preparing all the food outside of the potato salad — chicken, wings, pork, brisket and sausages.
Also on the team: Guy's husband, daughter and son-in-law.
What they're saying: Guy told us she's pondered opening more hours or moving into a brick-and-mortar business, but for now, likes the work-life balance that running the shop every other weekend provides.
"I can't believe how people come up to me from all over and say, 'Wow, you're the Wise Guy's people?' And I'm hearing more and more from people who live (further away from Joelton) in Nashville."
Pro tip: Get there early. It's not uncommon for a long line to form before Wise Guy's opens at 11am. They sold out by 12:30pm once this summer.
💬 Nate's thought bubble: Wise Guy's is an authentic, off-the-grid BBQ experience and right there with my favorite BBQ in Nashville. Follow the GPS there and you'll think, "Where did those Axios guys send us?"
I'm not an aficionado, but I've dragged my family along on road trips to some of the country's most celebrated and beloved BBQ joints — Snow's BBQ in Texas, Heirloom Market in Atlanta, and Rodney Scott's in Charleston.
My favorite thing on the menu? The smoked half chicken.
2. Belmont expands full-ride scholarship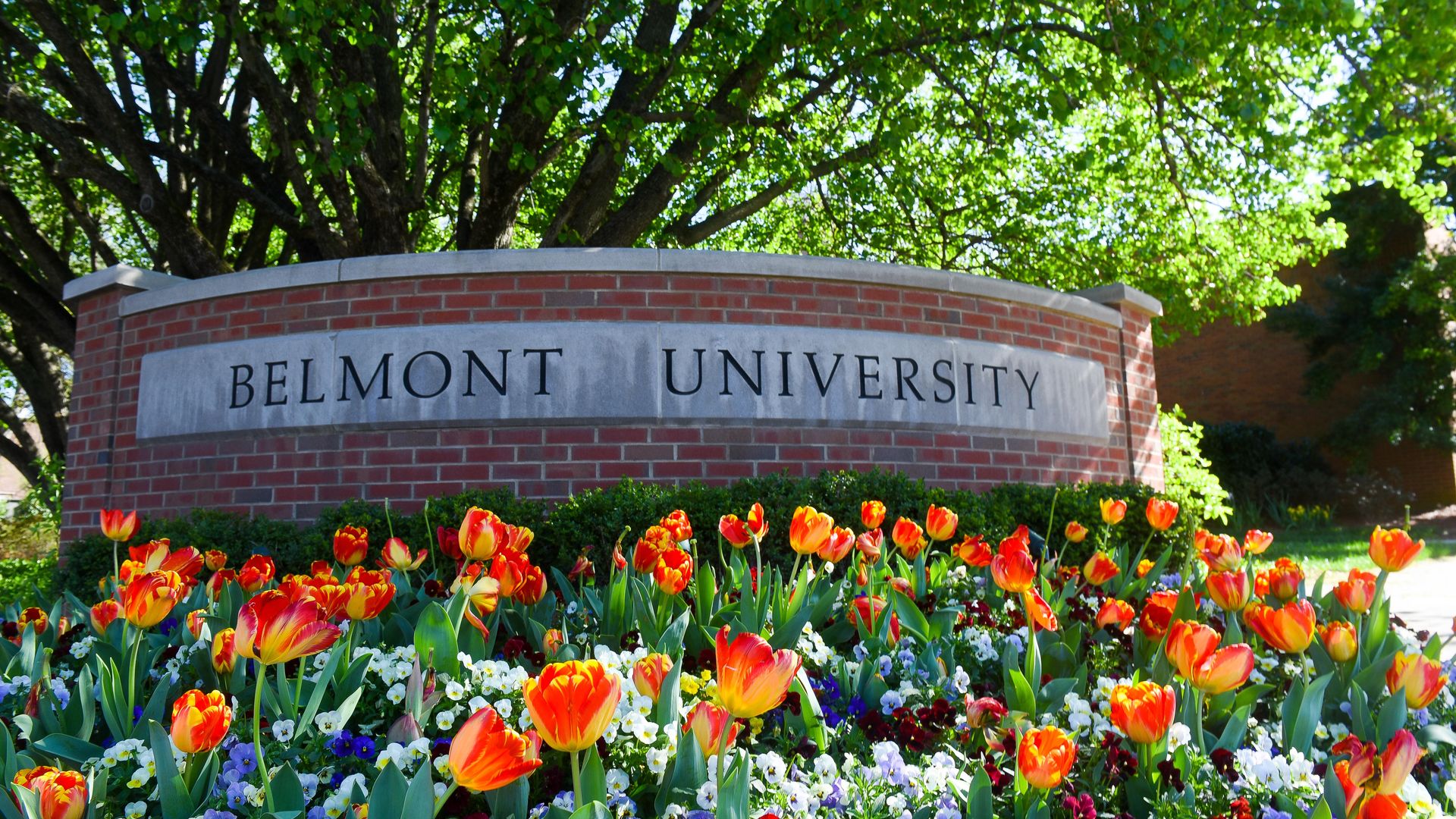 Belmont University is expanding a scholarship program that sends Nashville public school graduates to college tuition-free.
How it works: Bridges to Belmont was initially open to a pool of graduates from four local high schools. This year the program offered 34 full-ride scholarships.
Starting next year, the program will grow to include 50 scholarships open to graduates from 10 public high schools.
Why it matters: The program gives priority to low-income or first-generation college students, with the goal of increasing access to higher education for those who face socioeconomic hurdles.
Belmont's goal parallels broader state efforts to boost college attendance through scholarships such as Tennessee Promise and Tennessee Reconnect.
The fine print: Starting next fall, students at Stratford STEM Magnet, Maplewood, Whites Creek, Pearl-Cohn, Glencliff, Hillsboro, Hillwood, Hunters Lane, McGavock and Overton high schools will be eligible to apply for the scholarship.
To be considered, students must have a minimum 3.0 GPA and an ACT score of at least 20.
What they're saying: In a statement Thursday, Metro Schools Director Adrienne Battle said the expanded program "has the power to transform the lives of our students and set them up for a lifetime of achievement."
What's next: Belmont officials have a long-term goal of including graduates from every public high school in the area.
3. Glover touts HBCUs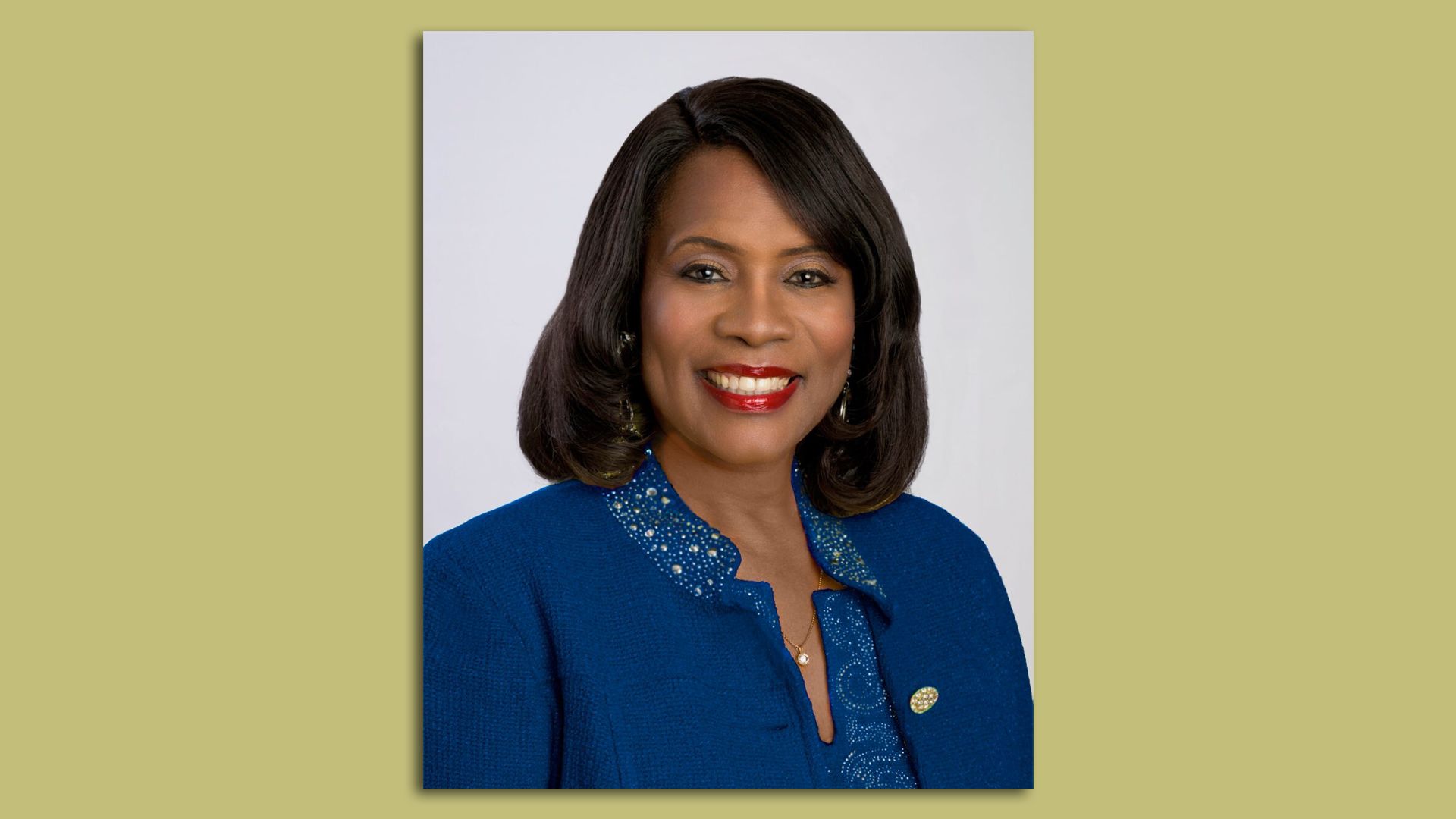 Tennessee State University President Glenda Glover testified before Congress this week, urging more federal funding for her institution and other historically Black colleges and universities.
The Tennessean reports Glover asked federal lawmakers to correct years of "discriminatory" funding practices during a virtual hearing Wednesday of the House Committee on Education and Labor.
Why it matters: TSU emerged earlier this year as a vivid example of lopsided funding that cuts against HBCUs.
A recent state analysis found Tennessee might have underfunded TSU by as much as $544 million in land-grant funds while the University of Tennessee received more than was federally required. The state is considering a plan to give TSU added funding focused on infrastructure improvements.
Inside Higher Ed reports that kind of funding gap has hit HBCUs across the country.
Between the lines: HBCUs received federal support from COVID-19 stimulus funds, but Glover said more long-term investments were required to address urgent needs surrounding infrastructure, technology and academics.
"We ask you to continue to support HBCUs, not just on an emergency basis but to help them become competitive and sustainable to fully benefit the national economy," Glover said.
4. The Setlist: Greasy spoon gone soon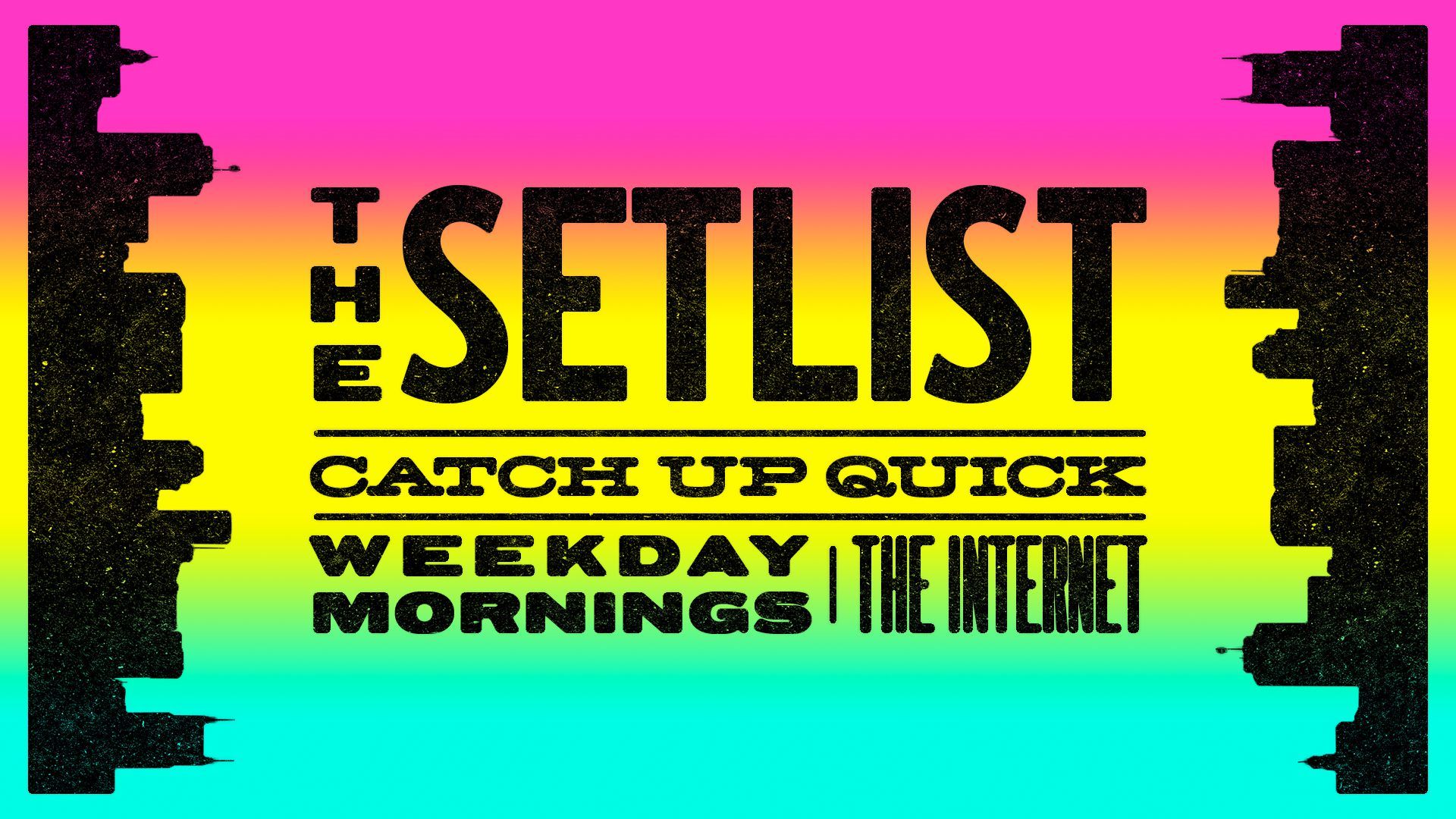 🍽 Hermitage Cafe confirmed plans to close at the end of the month. (NewsChannel5)
The state's top special education official was demoted amid a shakeup at the Tennessee Department of Education. (Tennessee Lookout)
😷 Tennessee Republicans are advancing plans for a special session to debate COVID-19 regulations. (The Tennessean, subscription)
The Community Oversight Board pushed Nashville police to keep more detailed records on uses of physical force. (WPLN)
5. Art Deco explosion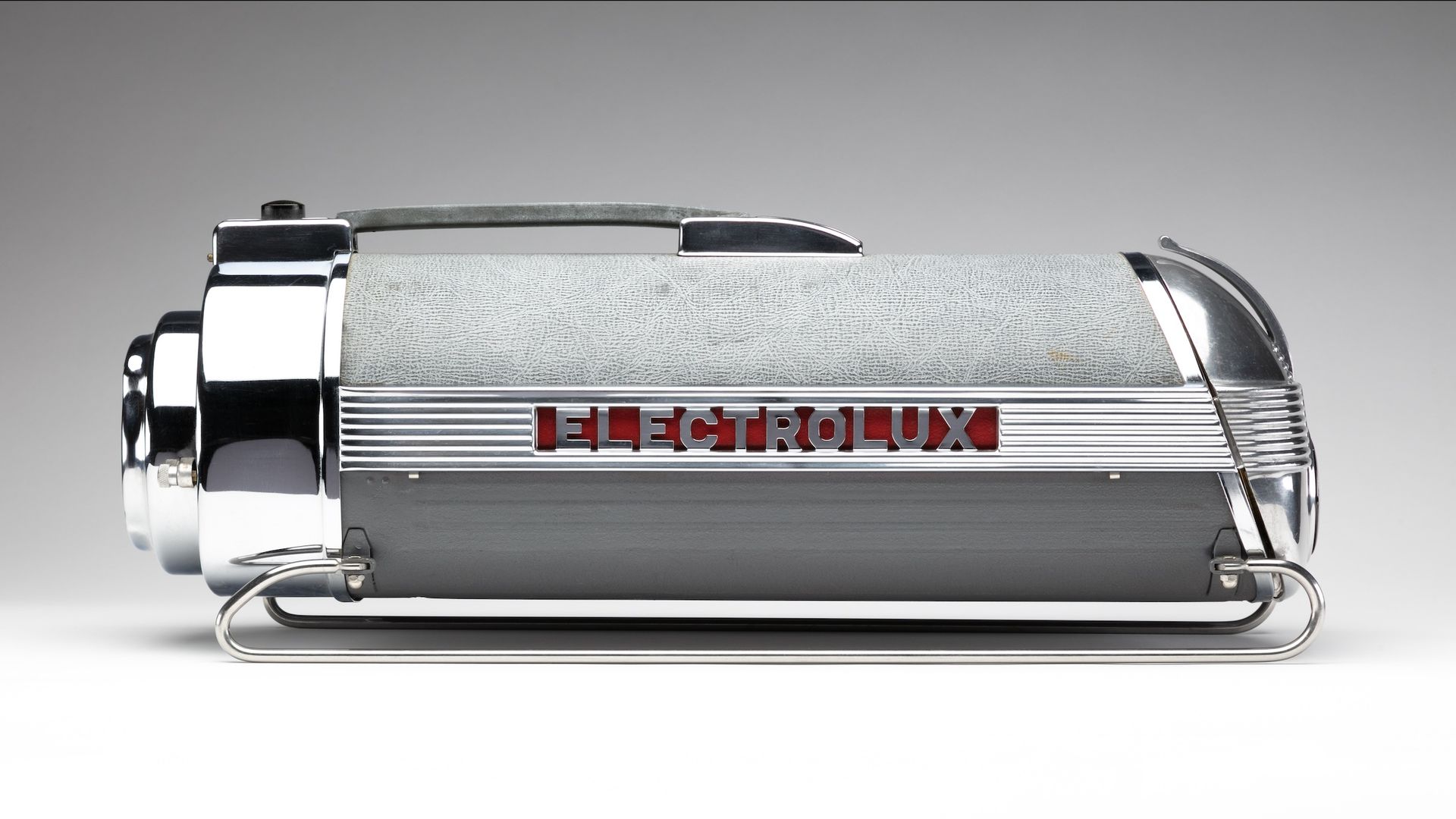 The Frist Art Museum is launching a new exhibition celebrating the unmistakable Art Deco style of the 1920s and 1930s.
Open today, the exhibition includes about 140 pieces, from paintings and sculptures to vacuums and a 1930 Ford Model A.
Getting meta: If you're unfamiliar with Art Deco, look no further than the Frist lobby for a shimmering example.
Local connection: The exhibition includes work from multiple figures associated with the Harlem Renaissance, including painter Aaron Douglas, who came to Nashville in 1930 to paint murals for Fisk University. He later returned and established the university's art department.
The details: The exhibit runs through Jan. 2. You can buy tickets online.
👃 Nate is able to report for the first time in over a month that his sense of smell has fully returned after a bout with COVID last month.
😧 Adam is wondering if Nate figured this out when they were sitting close to one another at Red Bicycle earlier.