Axios Nashville
November 08, 2023
Good morning, and happy Wednesday.
Today's weather: More unseasonably warm weather: sunny with a high of 84°.
Today's newsletter is 774 words — a 3-minute read.
1 big thing: Previewing the CMA Awards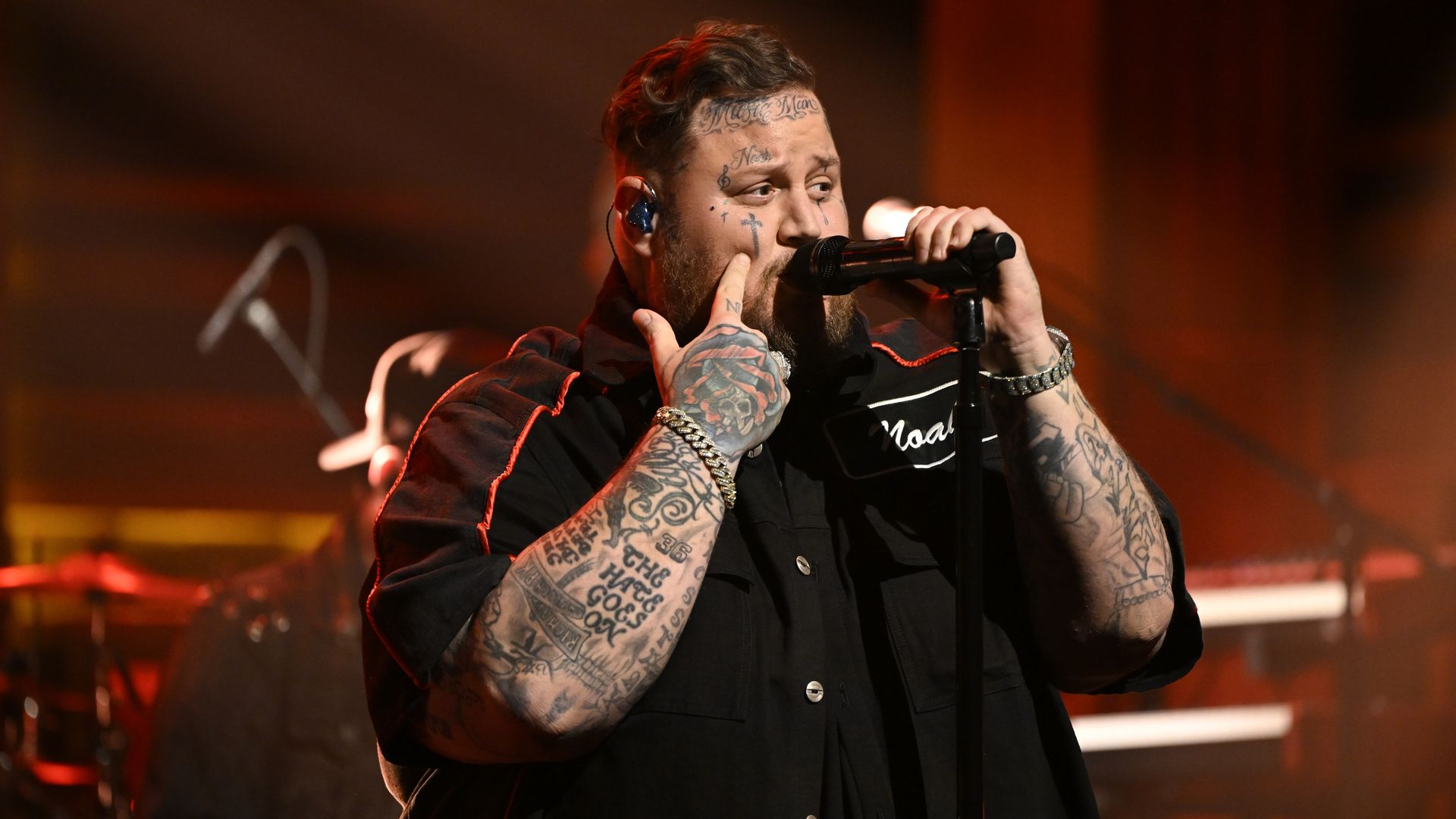 Tonight, Nashville hosts the Country Music Association Awards, billed as "country's biggest night."
Why it matters: There are a lot of country-centric award shows, but the CMAs are clearly on another level. They're Nashville's version of the Oscars, but with a lot more talk about pickup trucks.
"It's the report card of the last year in country," says country music expert Beverly Keel, College of Media and Entertainment dean at Middle Tennessee State University.
State of play: Keel tells Axios many of the nominees represent a changing of the guard.
"We are seeing the next chapter of country music right now, and that is in every category," Keel says. "There are new names, new styles."
Relative newcomers Lainey Wilson and Jelly Roll lead the nominees. (Wilson has nine, and Jelly Roll has five.)
Zoom in: Wilson and Jelly Roll, who are both on BBR Music Group, have emerged as major stars "because of their authenticity, their honesty and their vulnerability," Keel says.
"The country audience is ready for music with messages of substance."
What to watch: CMA Awards performances have become watercooler moments over the years. (Remember Chris Stapleton's star-making duet with Justin Timberlake in 2015 and Beyonce showing up to perform with The Chicks in 2016.)
This year will feature a Jimmy Buffet tribute with Kenny Chesney and Hall of Famer Alan Jackson.
Keel thinks the duo The War and Treaty could be poised for a breakthrough moment on the CMA stage.
"I think they're gonna blow people away," she says. "They may not have the name recognition and the radio success of some of the other nominees, but they definitely have the talent."
How to watch: The CMA Awards will air on ABC tonight at 7pm. It will be available to stream tomorrow on Hulu.
2. The top prize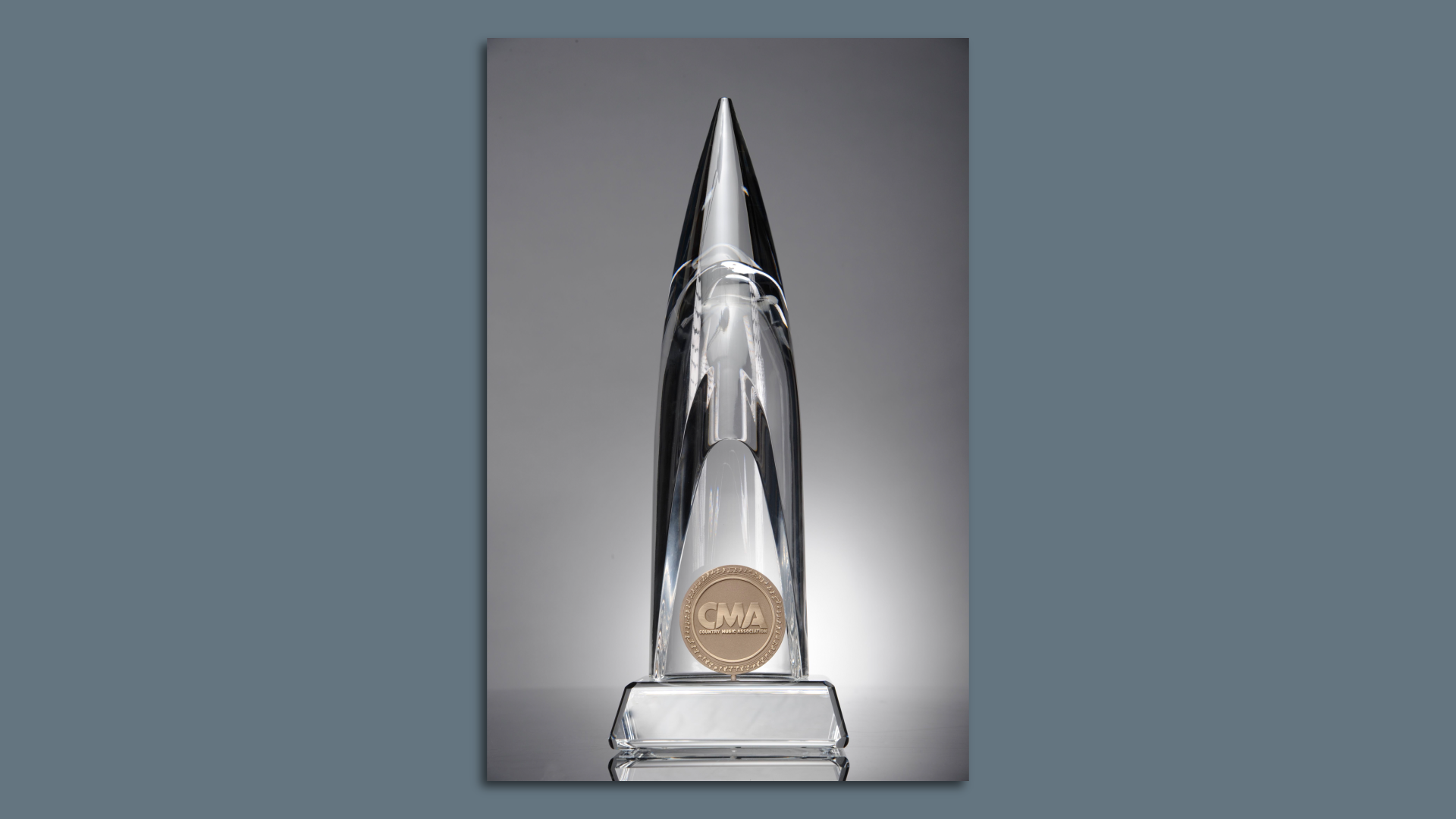 Nominees for the most coveted award at the CMAs, Entertainer of the Year, are Luke Combs, Chris Stapleton, Carrie Underwood, Morgan Wallen and Lainey Wilson.
Why it matters: The winner becomes the genre's standard bearer.
This year, Keel says, it's anyone's game.
Combs has won it twice already, and he's coming off another strong year that saw his cover of "Fast Car" hover near the top of the Billboard Hot 100 for months.
Stapleton sang the national anthem at the Super Bowl and recorded the theme song for Monday Night Football.
Underwood has been a dominant force since 2005, and although she's never claimed the trophy in this category, one could argue she should have gotten it many times over by now.
Wallen is a chart-topping juggernaut who with "Last Night" recorded what might be the most popular song of the year across all genres.
Wilson built on an impressive haul at last year's CMAs with hit singles, an appearance in a ubiquitous truck commercial and a recurring role on "Yellowstone."
3. Nashville SC eliminated from playoffs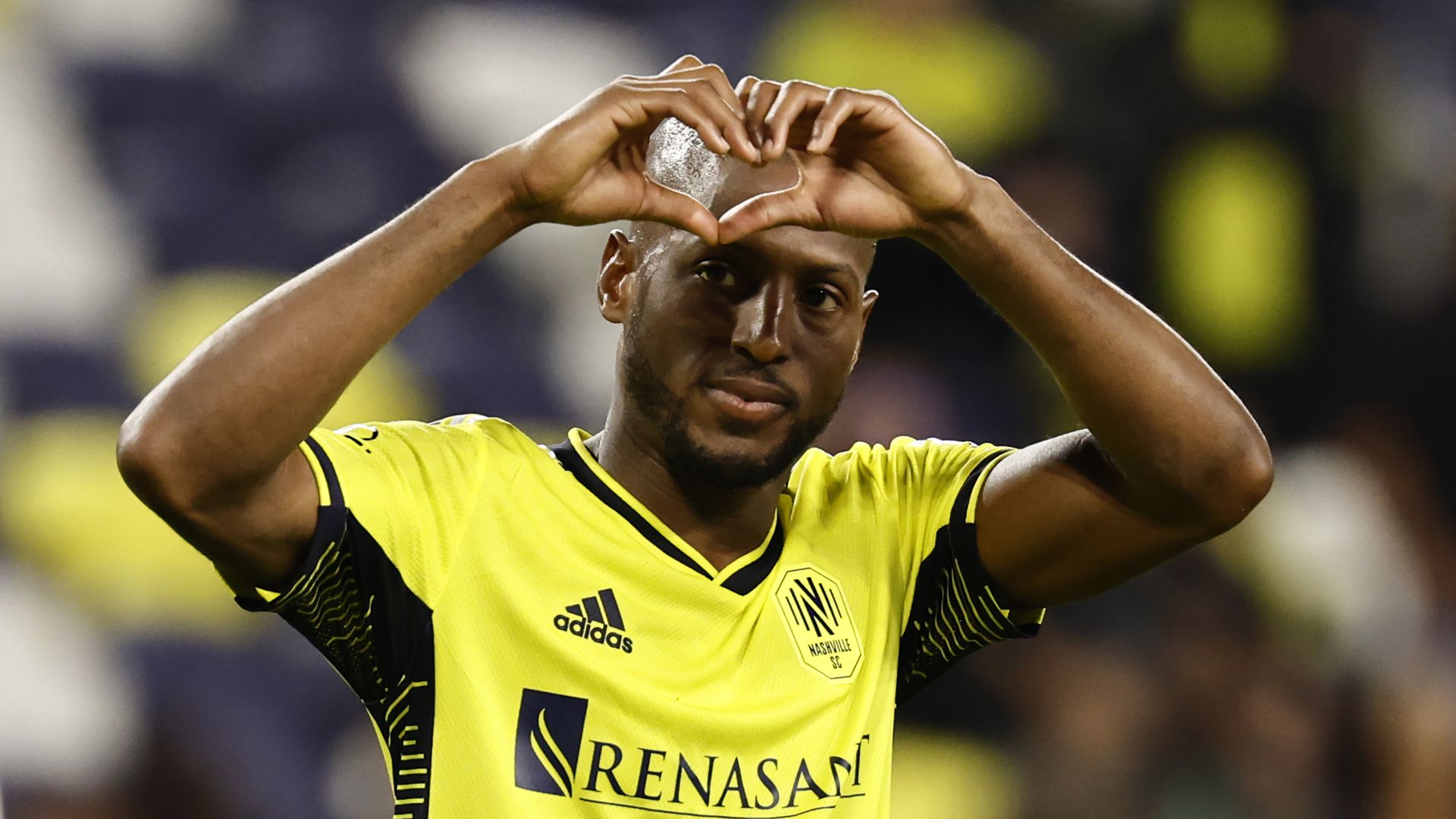 The first MLS playoff game at Geodis Park ended in disappointment last night as Nashville SC fell to Orlando 1-0.
The defeat brings Nashville's season to an end.
4. The Setlist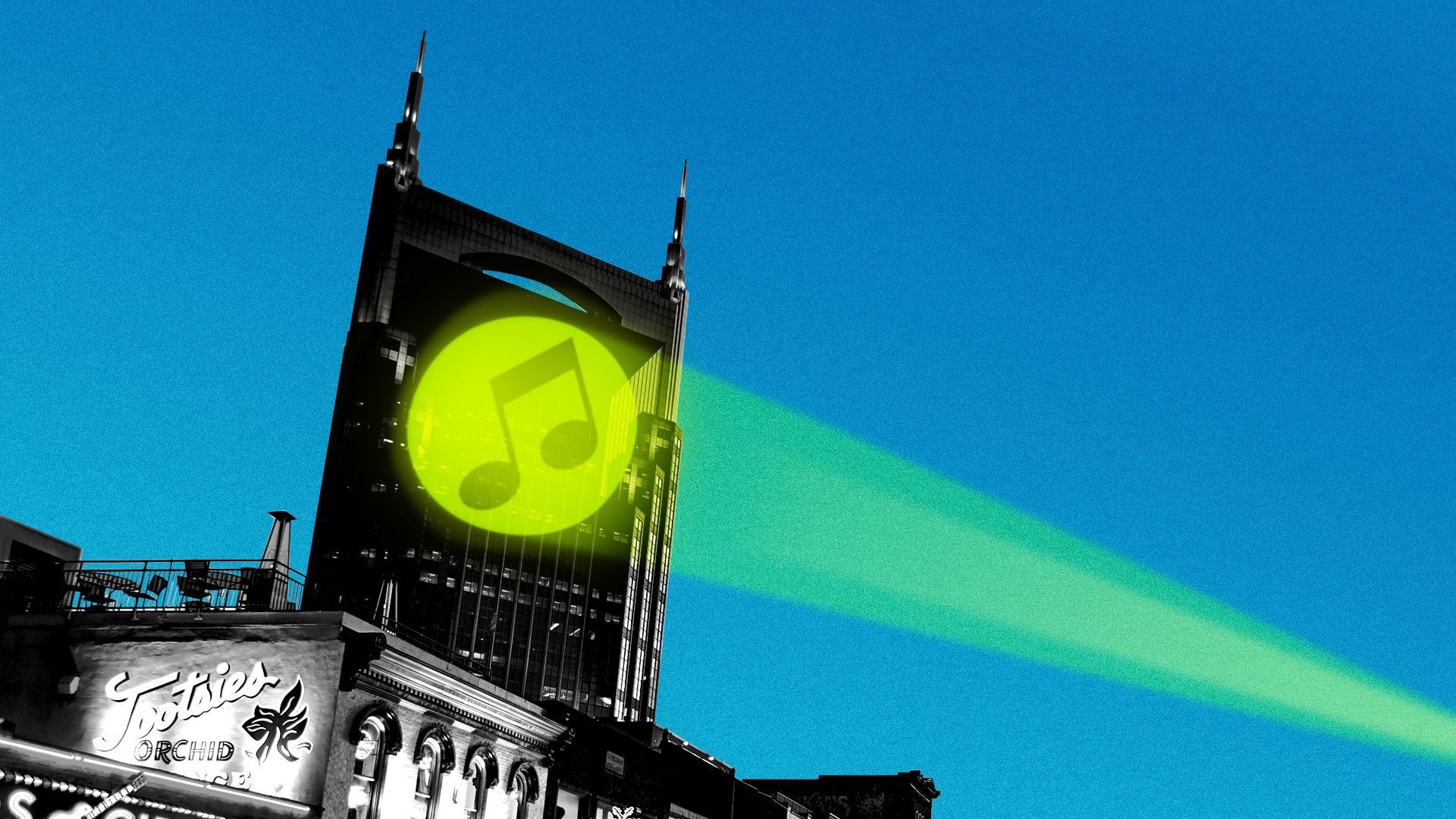 🏫 The nonprofit advocacy group Americans for Prosperity has assembled an army of volunteers to knock on doors in support of expanding education vouchers statewide. (Tennessean)
📉 Home sales dropped 5% in October compared to 2022, while the number of homes up for sale increased slightly. (Nashville Business Journal, subscription)
🛍️ The new Tanger Outlets could be a game-changer for the Antioch area. (Tennessean)
5. Titans turn to Levis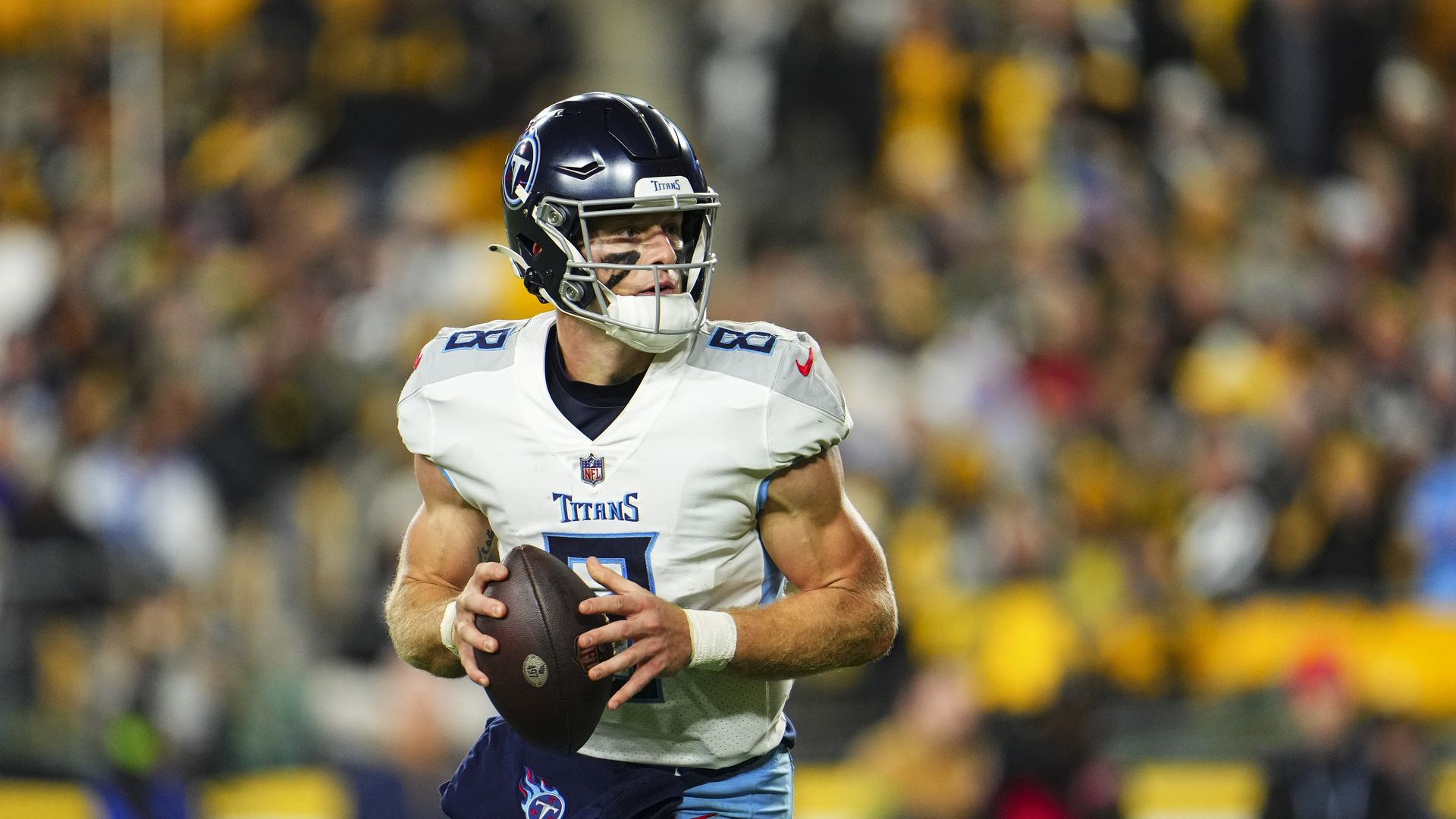 Rookie Will Levis is the Titans' new starting quarterback, coach Mike Vrabel announced yesterday.
Ryan Tannehill, who is recovering from an ankle injury, will be the backup.
Why it matters: The promotion of Levis signals a changing of the guard for the Titans, who haven't had a star quarterback since Steve McNair went to Baltimore in 2006.
What he's saying: "We think that's the best opportunity for our football team right now," Vrabel told reporters yesterday at a press conference.
State of play: Levis turned in an outstanding debut, tossing four touchdowns in the team's win over the Falcons.
He followed that up with a promising but uneven game in a narrow loss last week to the Steelers.
What we're watching: The AFC South is now a division led by young quarterbacks. The Colts and Texans also have rookies as their preferred starters, while Trevor Lawrence leads the Jaguars in his third year.
The Titans (3-5) have five games remaining against division rivals.
Zoom out: Tannehill had a strong run with the starting job. He's played in 63 games over five seasons for the Titans.
It's generally been a period of winning, though the team missed the playoffs last year and struggled in Tannehill's six starts this season.
Our picks:
Nate's song of the day is "White Horse" by Chris Stapleton.
Adam is rewatching his favorite performance from the 2022 CMA Awards: a searing duet featuring Patty Loveless and Chris Stapleton.
This newsletter was edited by Jen Ashley and copy edited by Katie Lewis.