Axios Nashville
October 13, 2022
Good morning! We made it through the storms and to the light of a clear, blue Thursday.
Today's newsletter is 682 words — a 2.5-minute read.
1 big thing: Slow start for boosters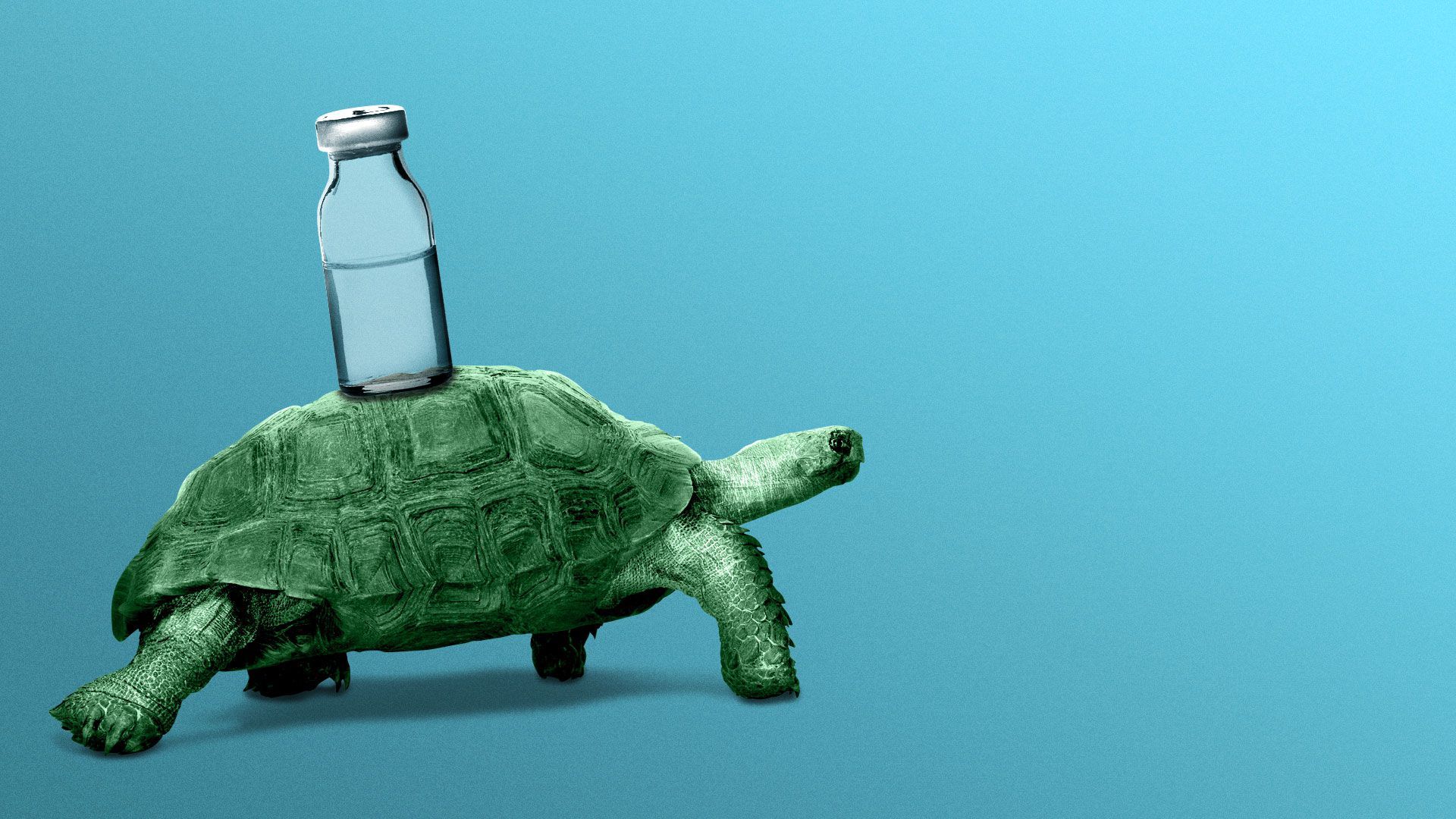 The rollout of omicron variant boosters is off to a slow start in Nashville.
Only 5.15% of Nashvillians have gotten a dose of the new bivalent vaccines since they became available last month, a Metro Public Health Department spokesperson tells Axios.
Why it matters: Health experts say the boosters could provide extra protection from serious illness heading into the fall.
Driving the news: First lady Jill Biden stopped in Nashville yesterday to promote the updated COVID-19 vaccines. She met with medical staff at a pop-up vaccination event at St. James Missionary Baptist Church.
"It's so important that we keep all Americans healthy," she said.
Providers gave 84 boosters at the event.
By the numbers: The Health Department tells Axios 35,776 doses of the bivalent vaccine had been administered, according to data released Wednesday. That's an increase of about 7,700 doses in a week.
The latest: Kids as young as 5 are now eligible for the omicron booster shots.
The Centers for Disease Control and Prevention and the Food and Drug Administration approved the new age group yesterday.
The intrigue: The broad push to expand booster usage comes as federal officials monitor a rise in the COVID-19 subvariants emerging and evolving throughout the world.
Context: There were 69 COVID-related hospitalizations in Nashville on Wednesday, well below previous peaks.
Now hiring: New job openings
2. The toll of long COVID
Nearly 24 million U.S. adults currently have long COVID, and more than 80% of that group are having some trouble carrying out daily activities, according to CDC data released last week, Axios' Sabrina Moreno reports.
Why it matters: Nearly three years into a pandemic that has left millions newly disabled, medical researchers continue to search for effective treatments for long COVID.
Zoom in: Research suggests as many as 30% of people who get the virus develop long COVID. That would amount to an estimate of more than 663,000 Tennesseans, per the latest figures from the American Academy of Physical Medicine and Rehabilitation.
The big picture: Long COVID symptoms can include shortness of breath, cognitive difficulties and symptoms that worsen even with minimal physical or mental effort — a primary indicator of chronic fatigue syndrome.
By the numbers: Between Sept. 14-26, more than 1 in 4 adults with long COVID reported significant limitations on their daily activities.
The number is closer to 40% for respondents who are Black, Latino or disabled.
3. The Setlist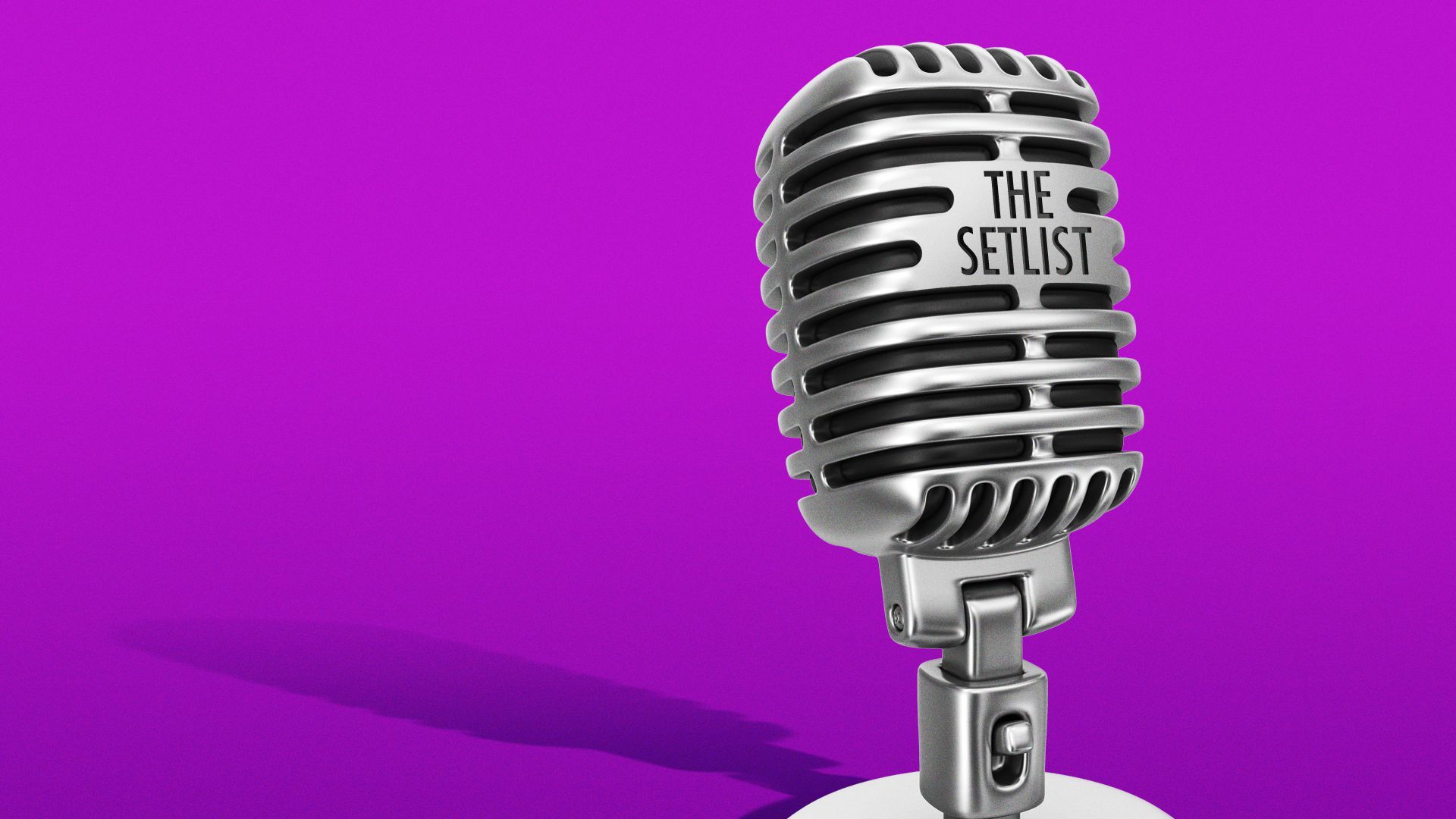 🔍 A new oversight board tasked with reforming the embattled juvenile detention center in Rutherford County met for the first time. (WPLN)
🍺 Fat Bottom Brewing could be coming to Lower Broadway. (Nashville Business Journal)
Willie Spence, the runner-up from season 19 of "American Idol" last year, died in a car crash on Interstate 24 in East Tennessee. (The Associated Press)
🎤 Blink-182 announced a reunion tour in 2023, including a stop in Nashville at Bridgestone Arena on July 16, 2023. (Rolling Stone)
🎙 Anita Kerr, a session singer who was an architect of the "Nashville Sound" — which was characterized by smooth strings and lush background vocals — died this week. (New York Times)
4. Step it up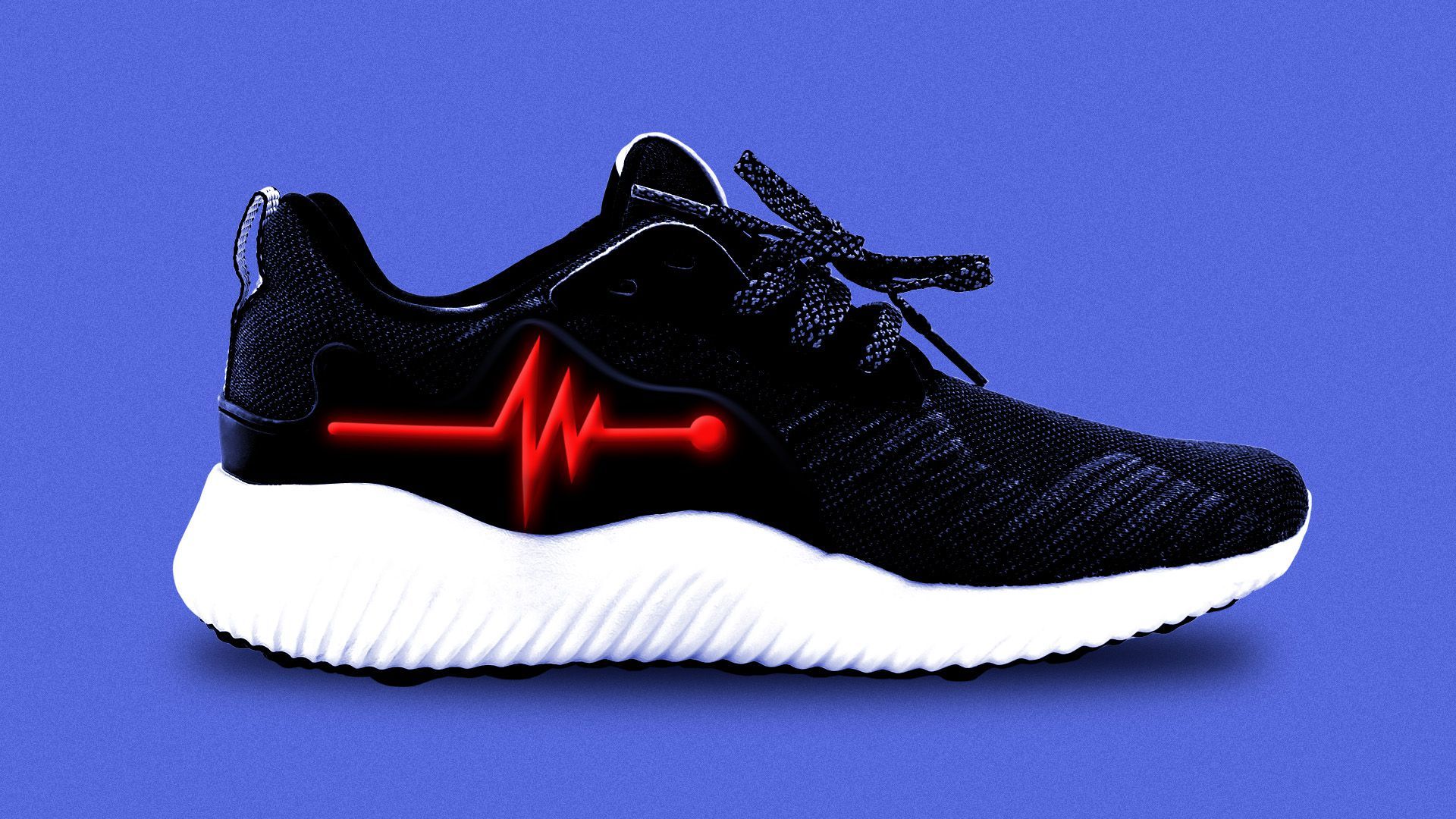 The road to good health starts with putting one foot in front of the other. And tracking it.
Driving the news: Counting — and increasing — the number of steps you take each day using a fitness tracker can reduce the risk of several diseases, including diabetes and hypertension, according to a study published this week from Vanderbilt University Medical Center.
Why it matters: Wearable devices like FitBits and Apple Watches encourage exercise by allowing the user to set goals and track their progress, Axios' Jen Ashley reports.
Researchers say this study could be the first step toward developing prescriptions for exercise and movement that are tailored to specific patients.
The bottom line: So, how many steps do you need? According to the study, averaging 8,200 steps (or about 4 miles) a day is the sweet spot.
That distance, the study says, was found to lower the risk of several common and chronic diseases, from acid reflux to depression.
Our picks:
🌞 Nate's song of the day is "Steal My Sunshine" by Len. He's probably playing it while laughing with his family on vacation.
📰 Adam is reading about Whoopi Goldberg.
This newsletter was edited by Jen Ashley and copy edited by Katie Lewis.