Axios Nashville
January 30, 2023
Good morning! Another Monday morning has arrived.
Today's weather: A gray, drizzly day with a high of 50°.
Today's newsletter is 972 words — a 3.5-minute read.
1 big thing: State GOP targets Metro — again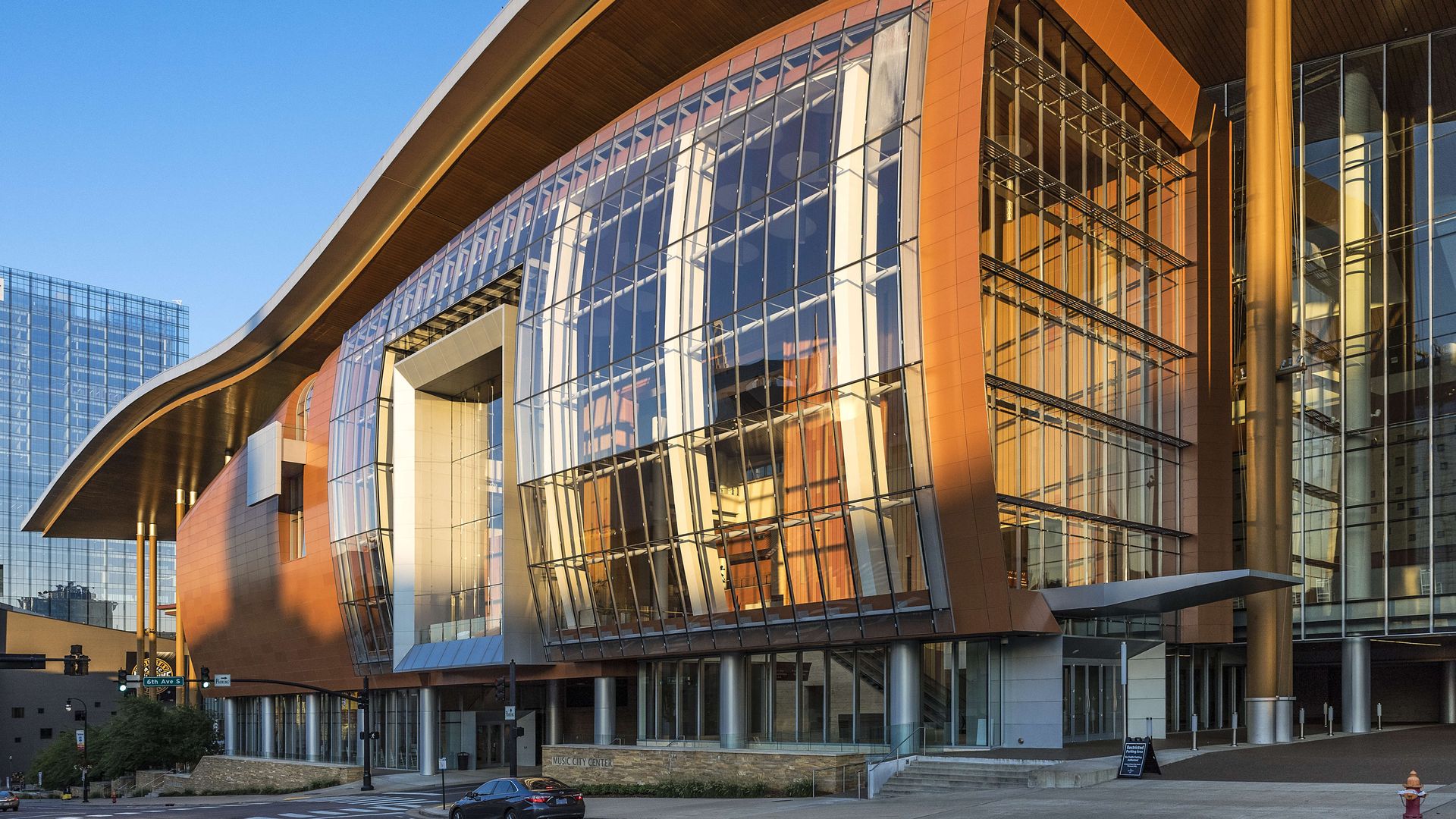 Lt. Gov. Randy McNally is proposing to defund the largest civic project in the city's history.
Driving the news: Legislation filed last week by Sen. Jack Johnson on McNally's behalf deletes the tourism-related taxes dedicated for the $623 million Music City Center.
Those taxes cover the complex's annual debt obligations.
Why it matters: The proposal is the latest legislation pursued by top Republican lawmakers in the wake of Nashville leaders saying no to the Republican National Convention in 2024.
The new bill, first reported on by the Tennessee Journal, could create budgetary chaos for Metro. There are major legal questions about the proposal.
What he's saying: "Nashville has been afforded certain tools for the express purpose of encouraging convention tourism to the city. Over the last year, Metro has made it clear they are no longer interested in aggressively recruiting top-tier conventions to Nashville," McNally tells Axios through a spokesperson.
"That message has been received loud and clear by the General Assembly. If Nashville wants to prioritize political posturing over prosperity for its people, that's their prerogative. But the state does not have to participate."
Reality check: Music City Center is a major economic driver, bringing large conventions to the era and serving as a host for events such as CMA Fest.
Metro Council hasn't said no to bringing conventions to Nashville in the past. Opponents rejected the RNC coming here over security concerns.
State of play: The tourism taxes, which were approved by the state more than a decade ago, currently generate more than enough revenue to cover Music City Center debt.
Mayor John Cooper and the Convention Center Authority have worked out agreements to use the excess collections to pay for other projects, including public restrooms downtown.
The mayor's office and Metro legal are reviewing the legislation, a Cooper spokesperson tells Axios.
Metro Councilmember Bob Mendes, who opposed the RNC, tells Axios he doesn't think this will be the end of the state's retribution.
"There's a massive culture war going on in this country, and the state of Tennessee's leadership doesn't like the culture of Nashville and is going to keep coming after us."
2. Peaceful protests in Memphis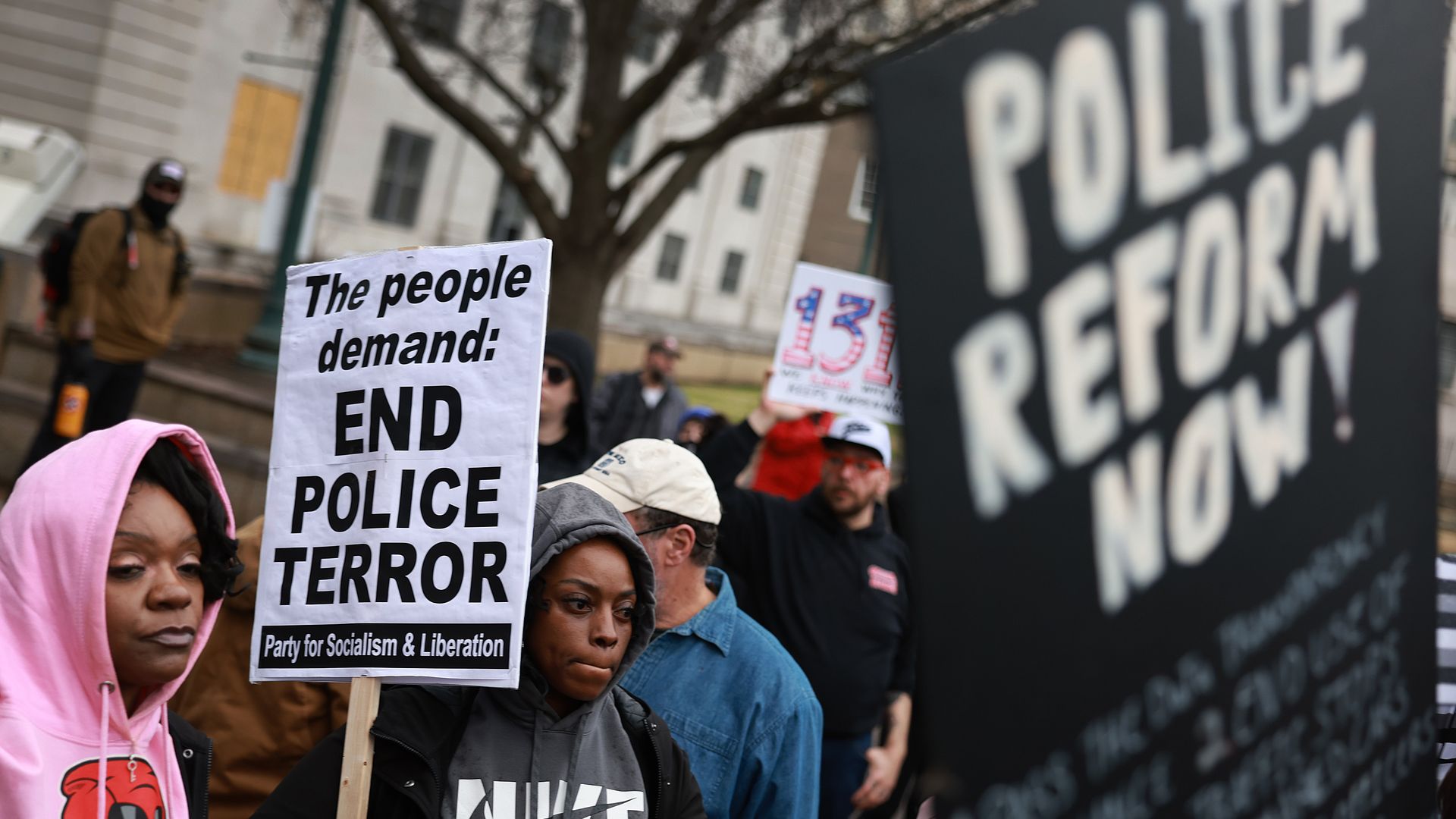 Elected officials and community members expressed shock and sadness after seeing the footage of the police beating Tyre Nichols on Jan. 7, Axios' Sareen Habeshian reports.
Nichols, a 29-year-old Black man, died three days after his brutal arrest. Five officers have been charged with murder in the case.
The charged officers were part of the Memphis Police Department's Scorpion unit, which was deactivated on Saturday.
Over the weekend, protesters took to the streets in Memphis demanding an end to police brutality.
Demonstrators blocked Interstate 55 on Friday night, but weekend protests remained peaceful. There weren't any large demonstrations in Nashville.
What she's saying: State Sen. Raumesh Akbari (D-Memphis) said she would "examine the laws that we put in place" in an effort to prevent similar acts of police violence in the future.
"I'm committed to the fight against police brutality," she said. "But it's going to take an entire community. It's going to take city, state [and] federal officials to change the culture around training and police brutality."
Zoom out: The Memphis footage prompted emotional responses from people around the country. In the ever-changing South, Axios' Michael Graff writes, it was also a pointed reminder of a shared past and a complicated future.
Go deeper: Southern cities mourn with Memphis
3. The Setlist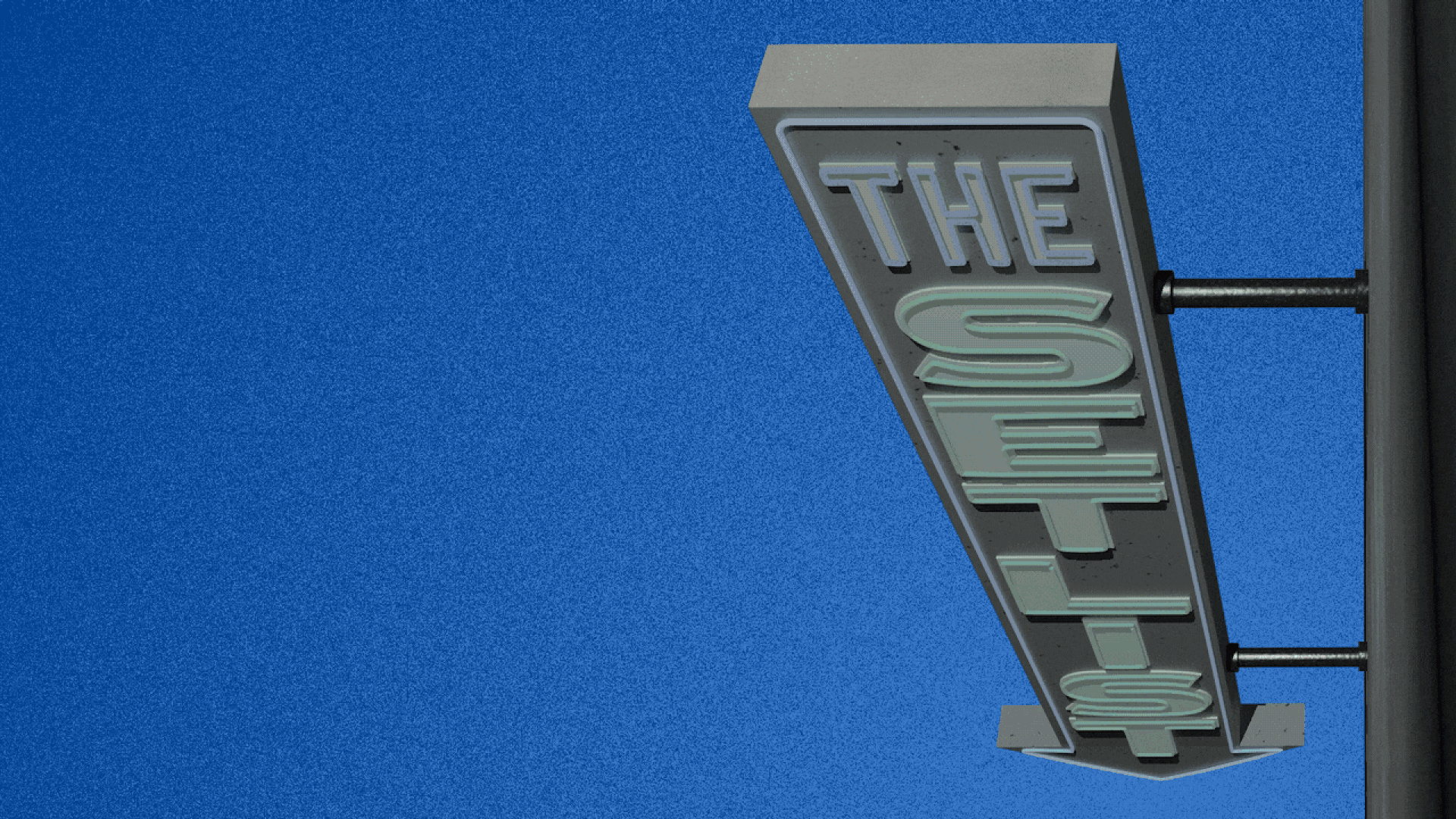 Social justice activist and Jewish community leader Avi Poster died last week at 77. (Tennessean)
📈 Tennessee ACA enrollment jumped by 27%. There are now nearly 350,000 people with marketplace health care plans. (WPLN)
🚩 A public contest is being held to design a flag for the city of Columbia in Maury County. (NewsChannel 5)
4. Several new businesses open inside BNA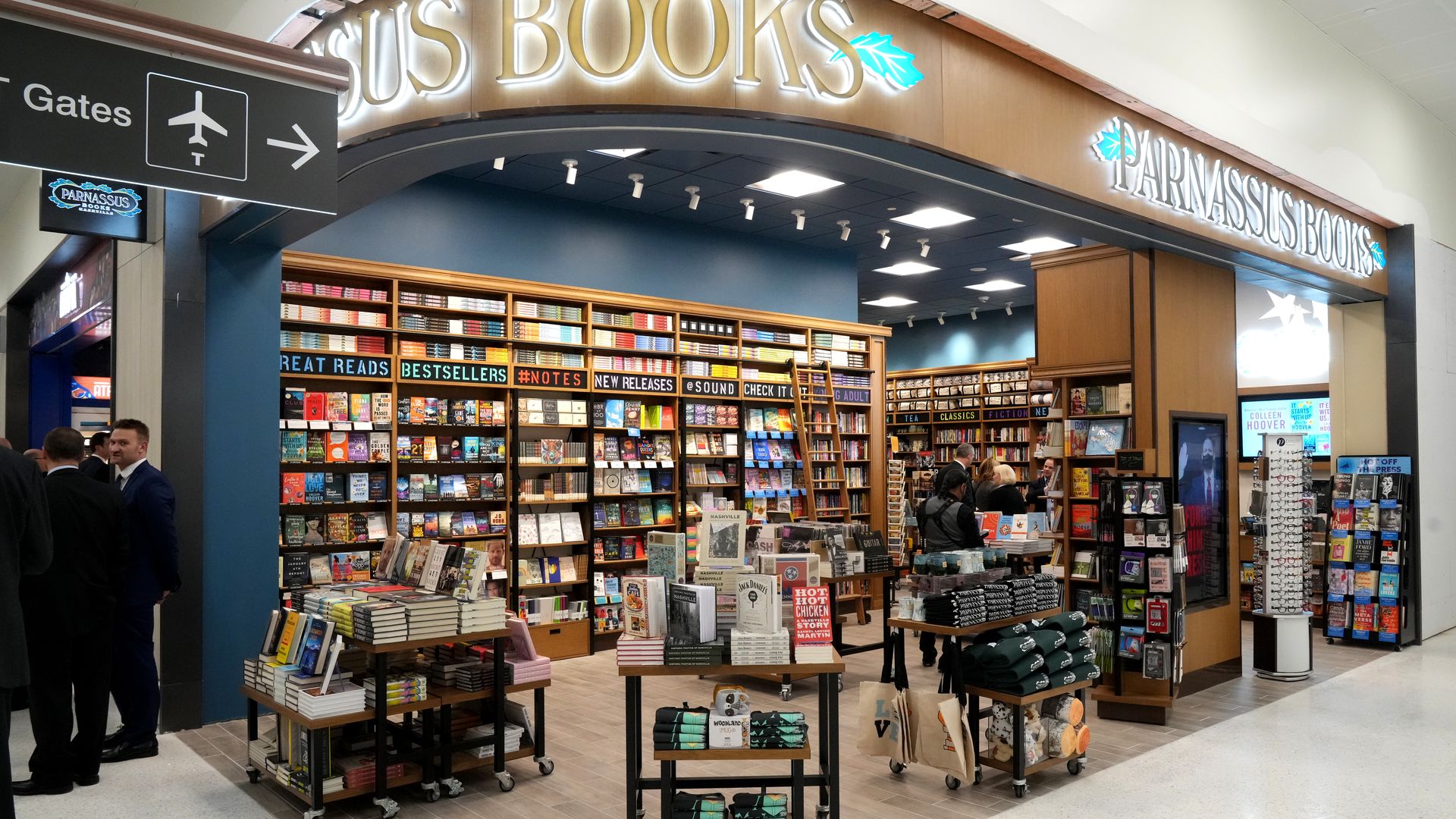 Nashville International Airport is coming off of quite the eventful week.
Driving the news: A new 200,000-square-foot lobby opened last Tuesday. The addition more than doubles the airport's security screening capacity and includes upgrades to new security equipment that will save you the hassle of taking laptops and tablets out of your carry-ons.
Zoom in: The airport also opened new retail and dining locations with deep local ties that will help you leave Music City with one more taste of home.
Here are some of the local favorites that opened locations last week at BNA.
🍔 The Pharmacy Burger, which originally opened more than a decade ago in East Nashville.
📚 Parnassus Books, the beloved locally owned bookstore that is owned by author Ann Patchett.
👗 Draper James, actress Reese Witherspoon's retail store that offers apparel, jewelry and home decor.
🤠 The Country Music Hall of Fame gift shop, a spot for last-minute souvenir shoppers to take home something with little bit of local twang.
💐 Lily Palmer Flowers on the Fly, which could come in handy if you happen to be flying home on Valentine's Day.
Is a new job in your future?
5. Music Monday: February concerts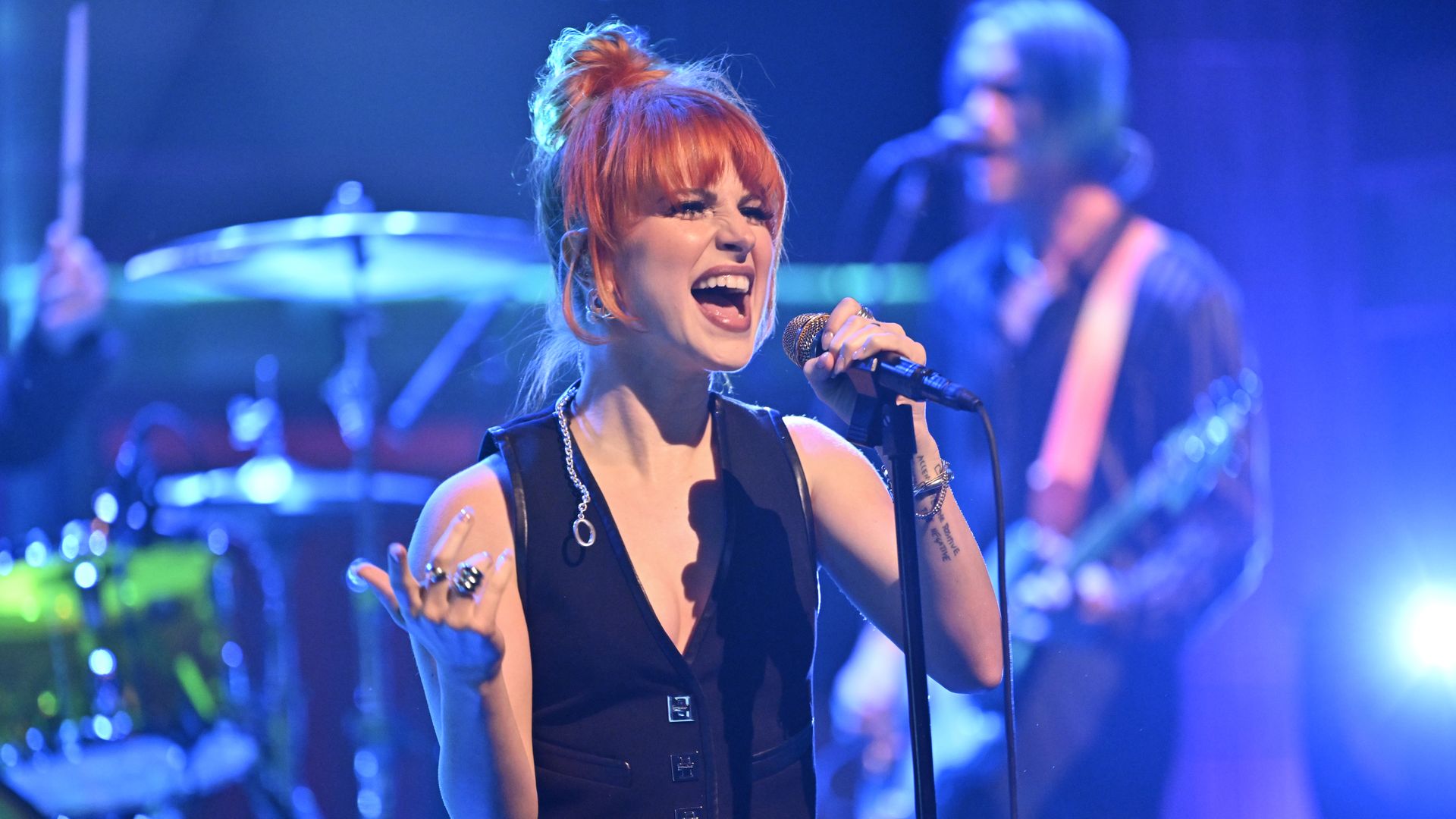 Our Music Monday playlist on Spotify this week celebrates artists with Nashville concerts in February.
🧑‍🎓 Included on this week's Spotify playlist is the folk-rock band Big Thief, which invited Nashville students to observe soundcheck before a Feb. 7 show at the Ryman Auditorium.
🎸 There's more rock music coming to the Ryman! Indie rockers Death Cab for Cutie and 1990s mainstays Bush also have upcoming shows at the historic auditorium.
Nashville's own Paramore will play the Grand Ole Opry House on Feb. 6. The band announced it will be releasing a new album in 2023.
Across town on Feb. 6, Tove Lo will take the stage at the Ryman.
❤️ On Valentine's Day, the legendary Gladys Knight will perform at Schermerhorn Symphony Center.
🪕 For a fix of bluegrass, we added music from Billy Strings, who's playing Bridgestone Arena, as well as well-traveled singer-songwriter Dale Ann Bradley, who's performing at the legendary Station Inn on Friday.
Our picks:
🏈 Nate is picking Chiefs over Eagles in the Super Bowl.
🤔 Adam can't stop thinking about "The Banshees of Inisherin" months after watching it.
This newsletter was edited by Jen Ashley and copy edited by Carlin Becker.