January 28, 2022
Good morning to the Axios Nashville family. Let's get Friday started right.
Today's newsletter is 947 words — a 3.5-minute read.
1 big thing: A new era at Joyland
Blake Hoerres spent most of his career working in kitchens at fine-dining restaurants such as Husk. But his latest job is pushing him out of that comfort zone.
As the new general manager at the low-key Joyland — an East Nashville restaurant slinging burgers, biscuits, and chicken on a stick — Hoerres is mentoring entry-level cooks and testing the limits of fast food.
Why it matters: Hoerres' arrival at Joyland could usher in a new era of experimentation within Sean Brock's city-spanning culinary empire.
Brock, the James Beard Award winner behind Joyland, Audrey, and The Continental, tells Axios that hiring a fine-dining expert to oversee a fast food concept is already leading to unexpected and playful culinary mash-ups.
Driving the news: Joyland recently hosted a special event that brought together Brock's chefs with the pop-up Kisser Japanese BBQ. The $175 five-course tasting menu included beverage pairings from the Nashville-based Proper Sake.
Hoerres and Brock say Joyland will continue to blur the line between fast food and fine dining with similar events in the future.
"We have the luxury of really being whatever we want," Hoerres tells Axios. "The primary goal here is serving good food in a fun atmosphere."
What he's saying: "Joyland is our playground and we will always continue to evolve," Brock says.
"I love not having rules in place," he adds. "I think it is so cool to walk into a fast food restaurant and get Michelin-star-quality tasting menus."
Yes, but: Don't worry. Joyland's milkshakes and bacon cheeseburgers aren't going anywhere.
Hoerres, who worked with Brock years ago at Husk Savannah, says he spends most of his days focused on how to bring high-end standards to bear on every grilled cheese and nugget.
"Our ingredients are sourced with that same fine-toothed comb as any of Sean's other restaurants," Hoerres says. "The standards have been set."
Between the lines: Hoerres says his first months working for Brock at Joyland have been particularly rewarding because he gets to guide cooks and staff members who are just starting out.
"It's my place in all of this to usher them into it," he says. "This is my opportunity to give back."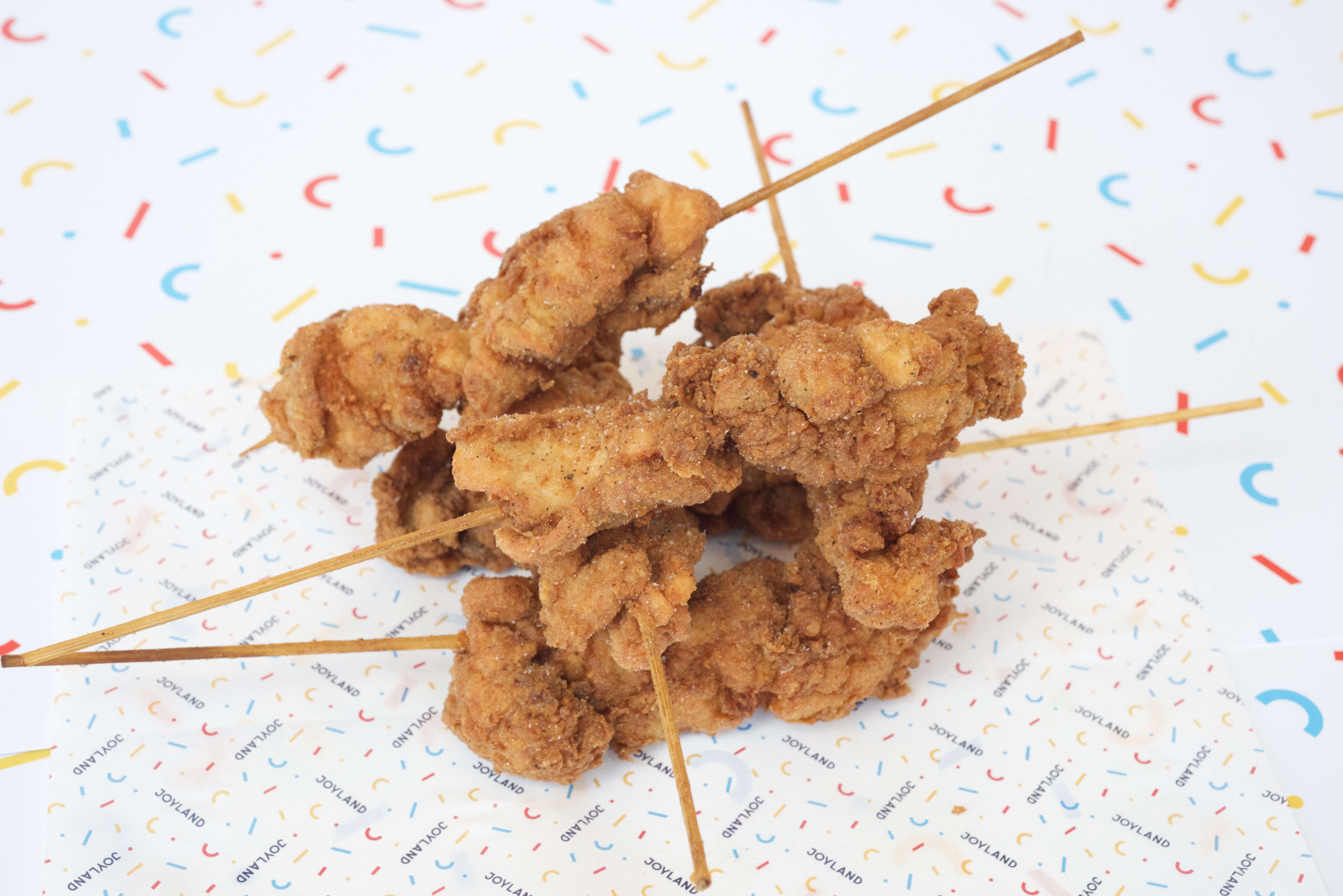 2. Screen Time with Marissa Moss
Few books about Nashville's country music industry have generated the preemptive buzz of "Her Country" by journalist Marissa Moss.
The book on sale now and out May 10 tells the "full and unbridled" story of the last 20 years of country music through boundary-pushing singer-songwriters Kacey Musgraves, Maren Morris, and Mickey Guyton.
Background: Before pivoting to journalism, Moss worked in politics.
Moss's unique background comes through in her reporting: She examines the genre with the thoroughness of an investigative reporter but with a love of the music and reverence for its creators.
"I had these converging interests in music and social justice, so it all melded together in that way," Moss tells Axios.
Moss talked with Axios about her cellphone habits and what she's listening to these days as part of our recurring feature, Screen Time.
📱 Device of choice? iPhone 11, until I break it.
☀️ First app in the AM? I check the weather, always. Gotta know if my kids need to bring a sweater to school that they will inevitably lose, and to indulge my post-March 2020 tornado fears. In winter, I desperately look for any signs of snow like a sad little creature. I miss it.
🐤 Most used app? Probably Twitter for better or worse, because it's essentially the PR arm of my work as a writer.
🔈 Favorite podcasts? "Call and Response" by Adia Victoria, "Salute the Songbird with Maggie Rose," "Smartless," "Cocaine and Rhinestones." I just drove 16 hours to New York state and back, so I had a lot of podcast listening time in the car.
📚 Book recs? Just read "My Body" by Emily Ratajkowski and "Major Labels" by Kelefa Sanneh.
3. The Setlist
The McMinn County School Board is getting international attention for voting to remove from its curriculum "Maus," a Pulitzer-winning graphic novel about the Holocaust. (The Tennessean)
State lawmakers are looking during the legislative session to allow the regulation of controversial "transportainment" vehicles. (WPLN)
Law enforcement officers fatally shot a man on Interstate 65 Thursday afternoon. (News Channel 5)
Employment satisfaction at its best
4. Eric Church, Rodney Scott to open BBQ bar
Country artist Eric Church will join the parade of stars launching honky-tonks on lower Broadway when his concept Chief's opens in 2023.
Church is partnering with hospitality entrepreneur Ben Weprin, founder and CEO of the firm AJ Capital Partners, for the six-story bar, which will be located at 2nd Avenue and Broadway in the building previously home to Cotton Eyed Joe.
The big picture: While other country artists have relegated food service to an after-thought in their bars, Church and Weprin are stepping up. The rooftop will be occupied by James Beard Award-winning pitmaster Rodney Scott and his Whole Hog BBQ.
💭 Nate's thought bubble: Scott is on the Mt. Rushmore of contemporary American barbecue, and I am a bit of a fanboy.
At the height of the pandemic, I dragged my family for a camping trip in Charleston so we could eat at Rodney Scott's.
I highly recommend the episode about Scott's life and career on Netflix's "Chef's Table."
5. Get ready for Bob Dylan
Tickets to see Bob Dylan at The Ryman Auditorium go on sale at 10am.
Last week, we asked our readers to celebrate the auditorium's 130th anniversary by sharing their Ryman highlights.
🎸 Randy R. counts Coldplay, Vampire Weekend, Moon Taxi, and St. Paul and The Broken Bones among his favorites.
He gives First Aid Kit extra credit for going a cappella without microphones to show off the building's beautiful acoustics.
🎤 Susan R. got to see comedic legend George Carlin at the Mother Church.
🎉 David M. said the annual New Year's Eve show with Old Crow Medicine Show is "not to be missed."
🎮 Nate is having a "boys' weekend" with his kids: eating junk food, setting the tent up in the living room for a few days of video games and movies.
📽 Adam is looking forward to seeing Nashville resident Nicole Kidman in "Being the Ricardos" this weekend.