Axios Nashville
March 09, 2022
Wednesday morning has arrived, and so has Axios Nashville.
🌥 Today's weather: Cloudy with a high of 52°.
Today's newsletter is 896 words — a 3.5-minute read.
1 big thing: Gas tax pause proposed
Nashville Democrats are pushing Gov. Bill Lee to address spiking gas prices by temporarily halting Tennessee's gas tax.
In a letter to the governor, state Reps. John Ray Clemmons and Bo Mitchell asked Lee to stop collecting the gas tax for 90 days.
Why it matters: Gas prices have increased dramatically over the last week, driven in part by tensions with Russia after the country invaded Ukraine.
The average price for a gallon of regular gas in Tennessee reached $3.96 yesterday, according to data by AAA. That's a 50-cent increase week-over-week. This morning's average reached $4.05.
President Biden announced a ban on imports of Russian oil yesterday.
Driving the news: Clemmons and Mitchell wrote that suspending the state gas tax would be "a financial sacrifice by our state" that would help working families and "should prove to be a great investment in democracy abroad."
The Democratic lawmakers said Lee could pursue a temporary gas tax moratorium through budget legislation, a standalone bill or "perhaps" via executive order.
"We are uniquely positioned, as state leaders, to provide a bit of relief," Clemmons and Mitchell wrote.
Between the lines: Gas taxes in Tennessee go toward road projects. The lawmakers acknowledged the impact of a tax pause but said Tennessee has "ample resources to fill in any budgetary gaps that may be created."
State of play: A spokesperson in Lee's office tells Axios "we look forward to hearing details about the proposal."
2. K-12 spending plan debated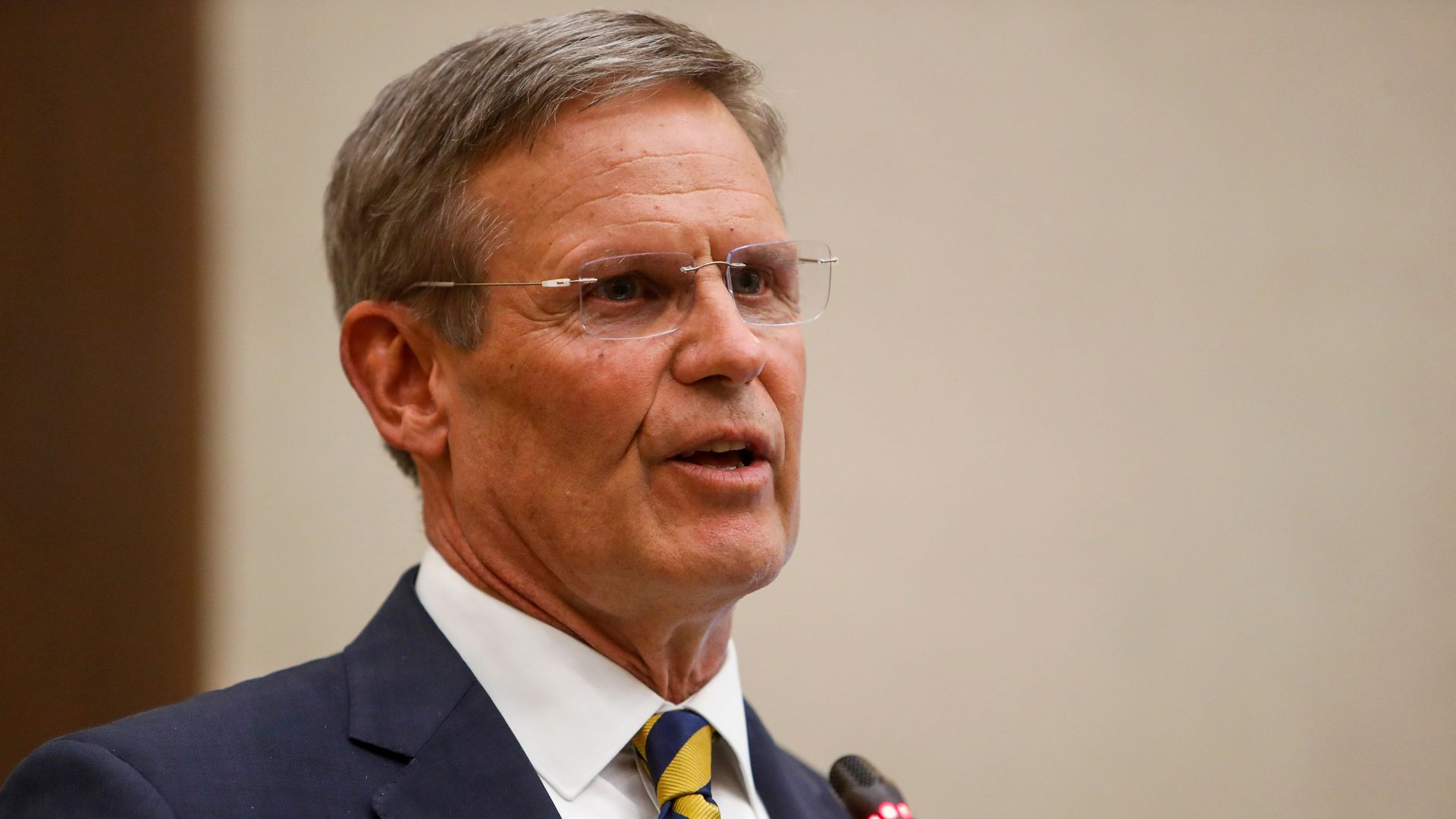 Battle lines are being drawn in the debate over Gov. Lee's overhaul of Tennessee's education spending plan.
Education commissioner Penny Schwinn pitched the plan to a House subcommittee yesterday. There, Rep. Clemmons questioned why the update needs to be passed this session, since the plan was only unveiled two weeks ago.
Why it matters: Lee is proposing a switch to a "student-based funding" system that would steer money toward students with learning disabilities, with economic disadvantages and English learners.
State officials initially touted $47.5 million in new funds for Nashville. But after questions from city officials, the state clarified that only $12.6 million would come from the state budget.
Driving the news: Mayor John Cooper and Metro Nashville Public Schools director Adrienne Battle have been critical of Lee's plan, saying Nashville would not get its fair share of the $750 million in new state funding Lee earmarked for the new formula.
Cooper said last week he was "dismayed" at the amount of new money coming to Nashville. Last year alone, Cooper pumped an additional $81 million in local funds into schools, including a record $50 million increase for teacher pay.
What she's saying: "As more details emerge about [the Lee administration's] funding proposal, it appears that the second-largest school district in Tennessee, accounting for more than 8% of public school students, will receive less than 2% of the $750 million investment next year," Battle tells Axios.
"We hope that lawmakers and state officials will understand the disparity in this and find ways to ensure Nashville's students receive a fairer share of state revenues dedicated towards K-12 education."
The other side: Department of Education spokesperson Brian Blackley tells Axios that the existing funding formula unfairly benefits Nashville schools, providing MNPS with $22.7 million in 2022.
"That means every child in the state could have received $22.70 more in funding, but that money was diverted to fund MNPS' declining enrollment," Blackley says. "That's not fair, and we are changing that."
3. Odessa Kelly officially switches districts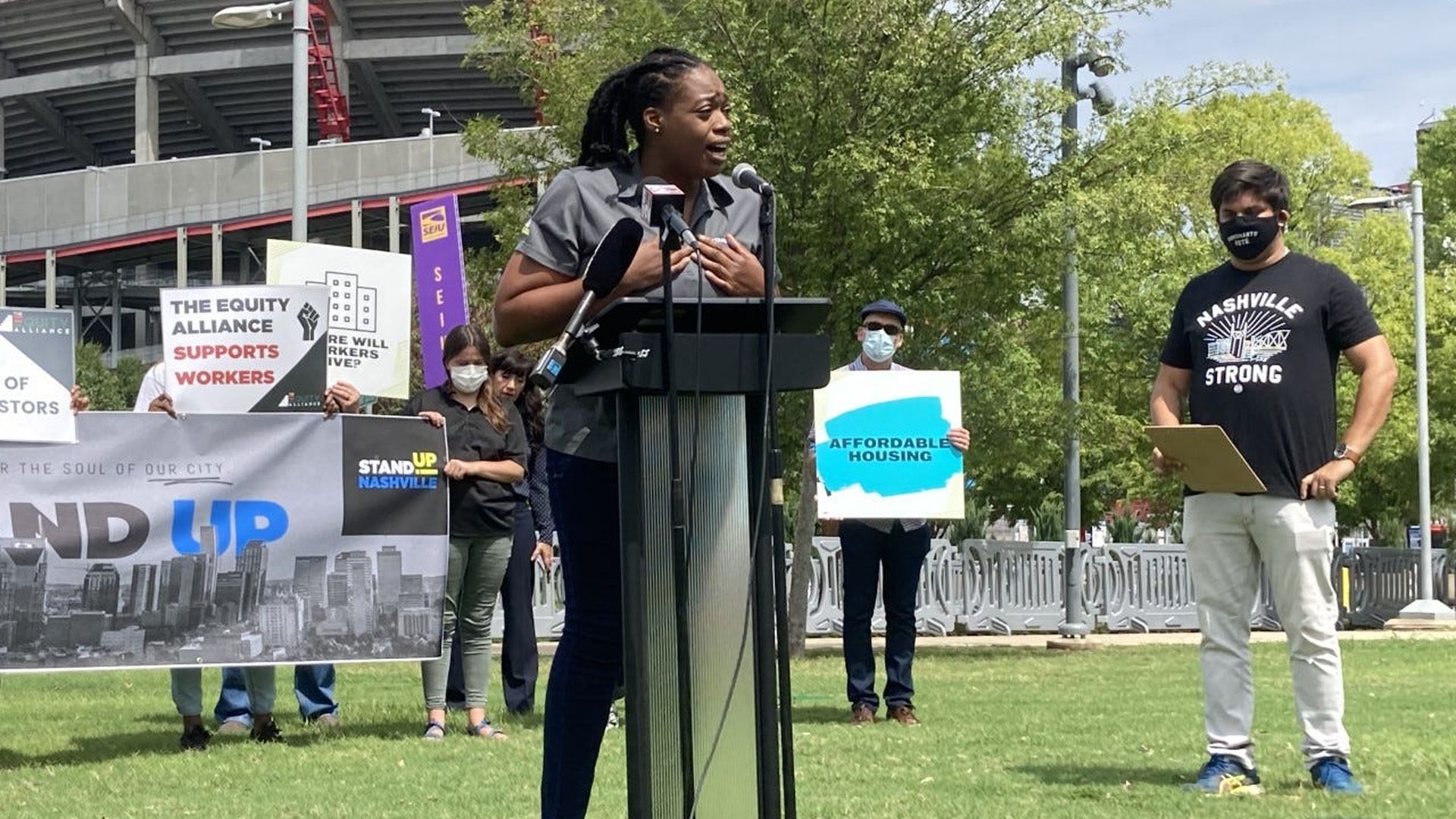 Odessa Kelly officially announced she is changing lanes and running for the District 7 congressional seat held by U.S. Rep. Mark Green.
Why it matters: Kelly will be Green's most formidable challenger since he was elected in 2018.
The new seventh district stretches from Clarksville to Williamson County and includes several historically liberal Nashville neighborhoods.
Green, a Republican, is still the decided favorite. Political analyst Drew Savicki tweeted that the new District 7 voted for Donald Trump over Joe Biden in 2020 by a margin of 56.4% to 41.3%.
Be smart: Even if Kelly is unsuccessful in unseating Green, switching districts allows her the opportunity to improve her name recognition in North Nashville and other politically important parts of the city should she choose to run for mayor in the future.
"These new lines don't change the fact that people want universal healthcare, free daycare, less prison, better jobs and affordable housing," Kelly said in a campaign announcement yesterday.
4. The Setlist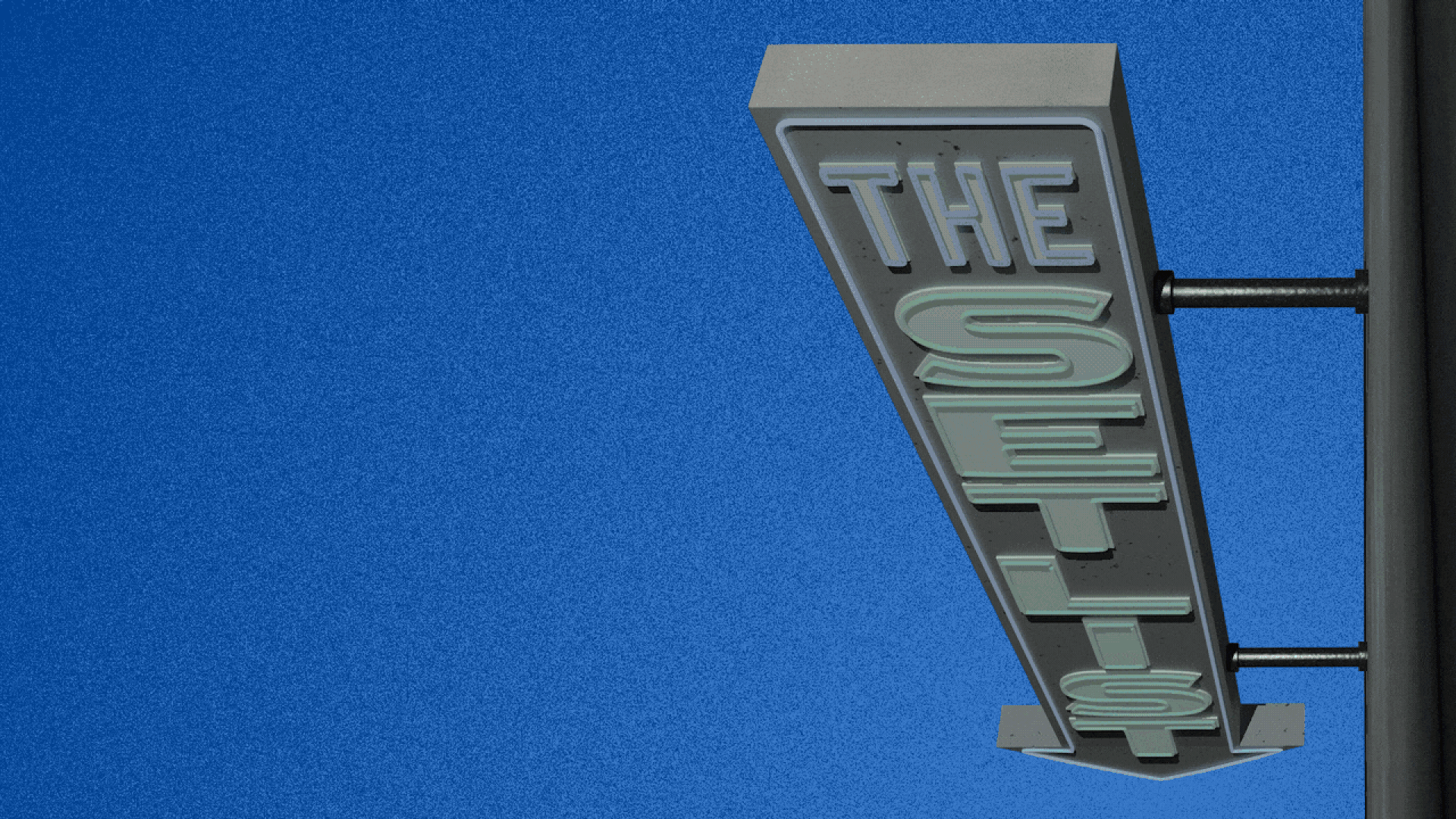 🏈 The Titans signed linebacker Harold Landry to an $87.5 million contract extension. (NFL.com)
🎸 Legendary rocker Beck is doing a rare club show at Basement East later this month. Tickets go on sale today at noon. (Tennessean)
Nashville Fair Board Commissioner Jason Bergeron has resigned. (Nashville Scene)
🗳 Metro Councilmember Delishia Porterfield is running for the state House seat vacated by Rep. Mike Stewart. (Nashville Post)
Former state lawmaker Robin Smith pleaded guilty to federal wire fraud. (Tennessean)
5. Nashville tops list of best music cities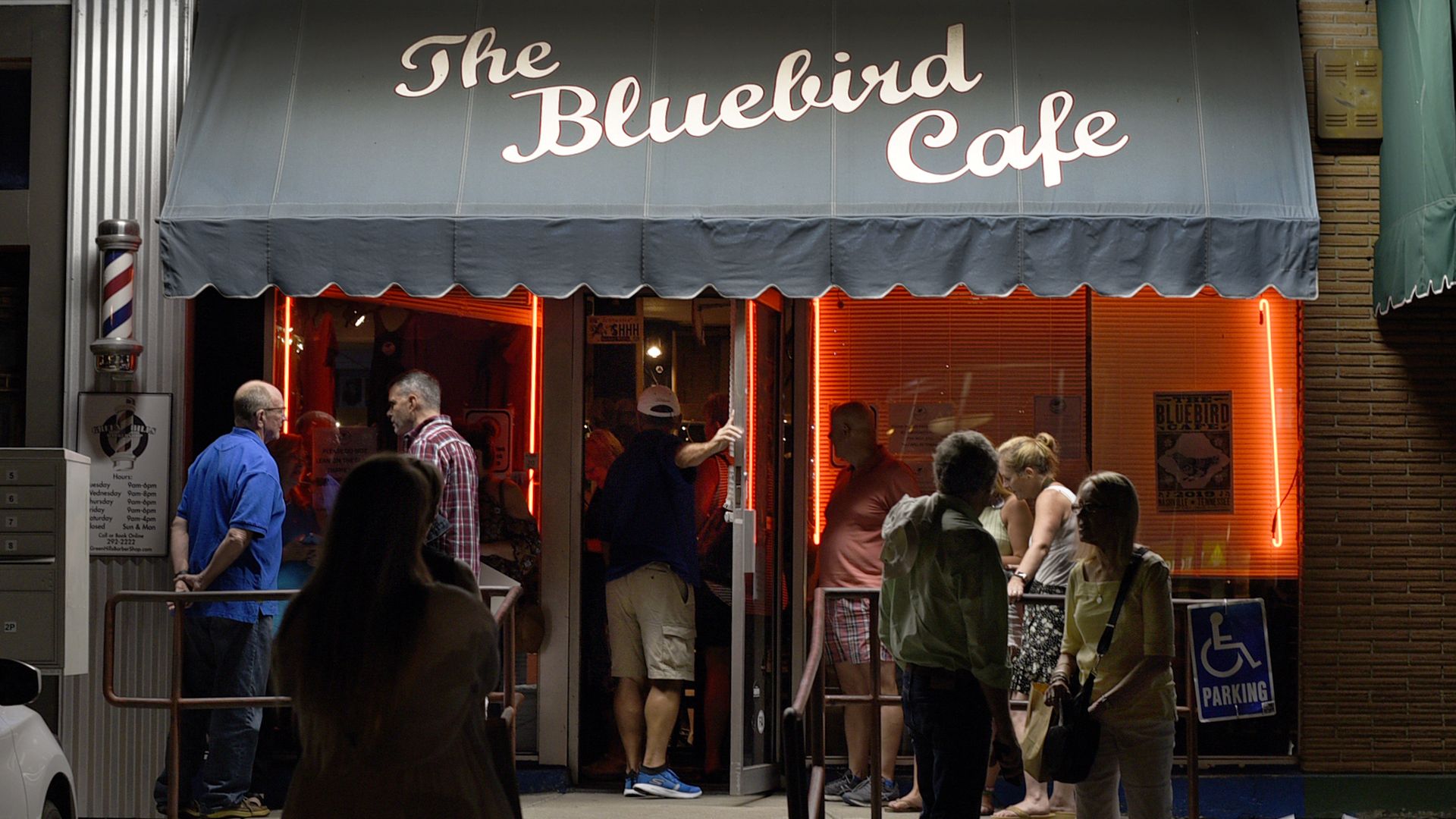 Nashville is the top music city in the country, according to a ranking by Clever Real Estate.
The list was compiled based on public data from the U.S. Census, the Bureau of Economic Analysis and the Bureau of Labor Statistics.
The number of small concert venues, festivals, ticket data and musician pay factored into the rankings.
Indianapolis; Portland, Ore.; Austin, Texas; and Raleigh, N.C., rounded out the top five.
Nate is welcoming Aaron Rodgers back with open arms after assuming for months the Packers were rebuilding. Go Pack Go!
🤠 Adam is reading The Tennessean's analysis of the ACM Awards.