Axios Nashville
May 02, 2022
Good morning. It's Monday, and a brand new month has begun.
Situational awareness: Gov. Bill Lee announced this morning he would pause executions through the end of the year so a third-party review of lethal injection procedures can ensure any "operational failures" are addressed.
Today's newsletter is 923 words — a 3.5-minute read.
1 big thing: Naomi Judd honored
A day after her death shook Nashville and the music world, Naomi Judd entered into country music immortality.
The Judds, the chart-topping, harmony-driven duo Naomi formed with her daughter Wynonna in the early 1980s, were inducted into the Country Music Hall of Fame yesterday evening.
The medallion ceremony, a career-capping milestone for The Judds and other musicians honored, took on a somber tone as the community mourned.
Wynonna Judd and her sister Ashley spoke at the event.
"My heart's broken and I feel so blessed," Wynonna Judd said. "It's a very strange dynamic to be this broken and this blessed."
The details: Naomi Judd died Saturday at 76. Her family said they lost her to "the disease of mental illness."
"We are shattered," Wynonna and Ashley Judd said in a statement. "We are navigating profound grief and know that as we loved her, she was loved by her public. We are in unknown territory."
Background: Discovered by producer and songwriter Brent Maher, The Judds won over fans and critics with a raft of heart-tugging songs, some of them co-written by Naomi Judd.
Wynonna stood center stage with her unmistakable, rafter-shaking voice. Naomi's intricate harmonies brought their music a unique dimension that electrified country radio.
Naomi's ethereal stage presence became her hallmark: she smiled, twisted and twirled, stopping to blow kisses or take pictures with fans while her daughter held down the lead vocals.
Flashback: The formula worked commercially and critically. From 1984 until 1991, The Judds notched 20 songs that reached top-10 status on the country charts.
The duo won five Grammys, nine CMA awards and seven ACM awards.
Yes, but: Following a diagnosis of hepatitis C, Naomi was forced to step away from the stage in 1991 while Wynonna started a blockbuster solo career.
The duo reunited several times over the years to great fanfare.
A new reunion tour was set to begin this fall — the Nashville show at Bridgestone Arena had already sold out.
2. Music Monday: Celebrating The Judds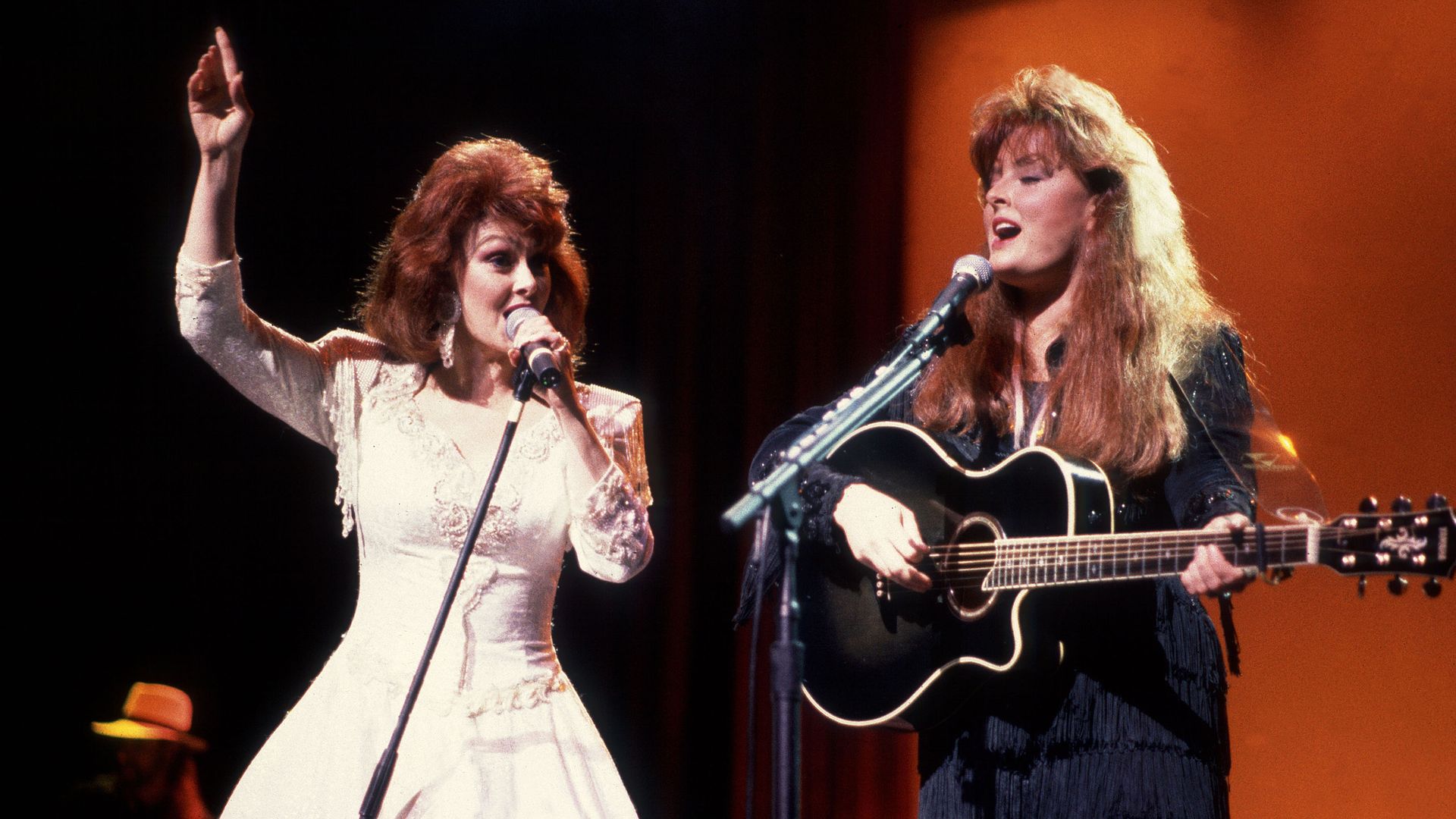 Our Music Monday playlist on Spotify this week is an homage to The Judds.
Check out our favorite songs, and please reply to this email with any you'd like us to add.
Nate's favorite Judds song is "Have Mercy," which his wife Alison Carmona has performed countless times.
Alison got hooked on country music through The Judds, which eventually inspired her move to Nashville.
Adam has listened to The Judds' music so much it feels woven into his DNA.
Hits like "Mama He's Crazy" and "Grandpa (Tell Me 'Bout The Good Old Days)" are undeniable.
But "Flies On The Butter (You Can't Go Home Again)," a meditation on family and loss recorded years after their heyday, is especially poignant now.
And yes, we love "Love is Alive" so much we included two different versions.
Don't miss it: The Judds delivered an unforgettable rendition of their signature song "Love Can Build a Bridge," co-written by Naomi, at the CMT Awards last month.
What to watch: We plan to feature the other inductees to the Country Music Hall of Fame — Ray Charles, drummer Eddie Bayers and pedal steel guitarist Pete Drake — in next week's playlist.
3. "Banned books" library cards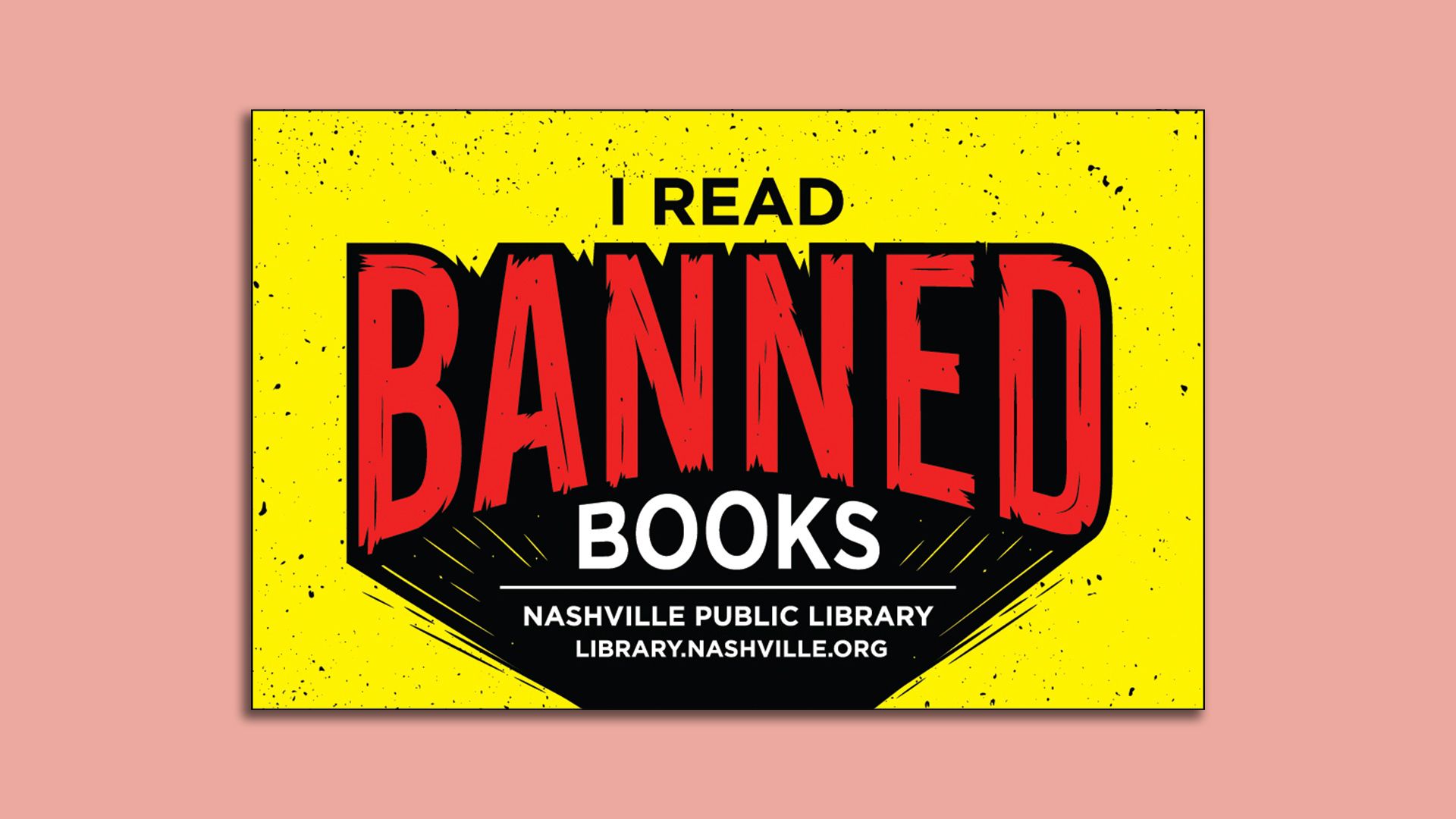 The Nashville Public Library (NPL) launched a campaign celebrating the "freedom to read," a rebuttal to state legislators' efforts to make it easier to ban books in schools.
A limited-edition library card proclaims "I read banned books" as part of the library's drive to distribute 5,000 new cards in one month.
Why it matters: NPL is rejecting censorship efforts that have cropped up around the state and the nation.
What they're saying: "I want Nashvillians to know: Nashville Public Library will always respect your freedom to read — to independently determine what you read, and don't read, and to exercise your role in determining what your children read," NPL director Kent Oliver said in a statement.
"This campaign is our way of bringing our community together in our shared freedom to read, which is essential to sustaining our democracy."
Between the lines: State lawmakers approved legislation last week that would give a politically appointed panel the power to override school board decisions and remove books from school libraries across the state.
The bill's Republican sponsor drew criticism last week for suggesting banned books be burned, although he later said book burning was unlikely.
The big picture: Impassioned debates over books allowed in school libraries and curriculums have spiked across the country.
Zoom in: NPL mentioned two high-profile local incidents while announcing its new initiative.
The McMinn County school board removed "Maus," a graphic novel about the Holocaust, from its curriculum in January.
Williamson County schools removed the award-winning book "Walk Two Moons" following pressure from a conservative parents group.
Yes, but: 71% of voters oppose efforts to remove books from school libraries, according to a 2022 national poll conducted for the American Library Association and cited in the NPL announcement.
4. The Setlist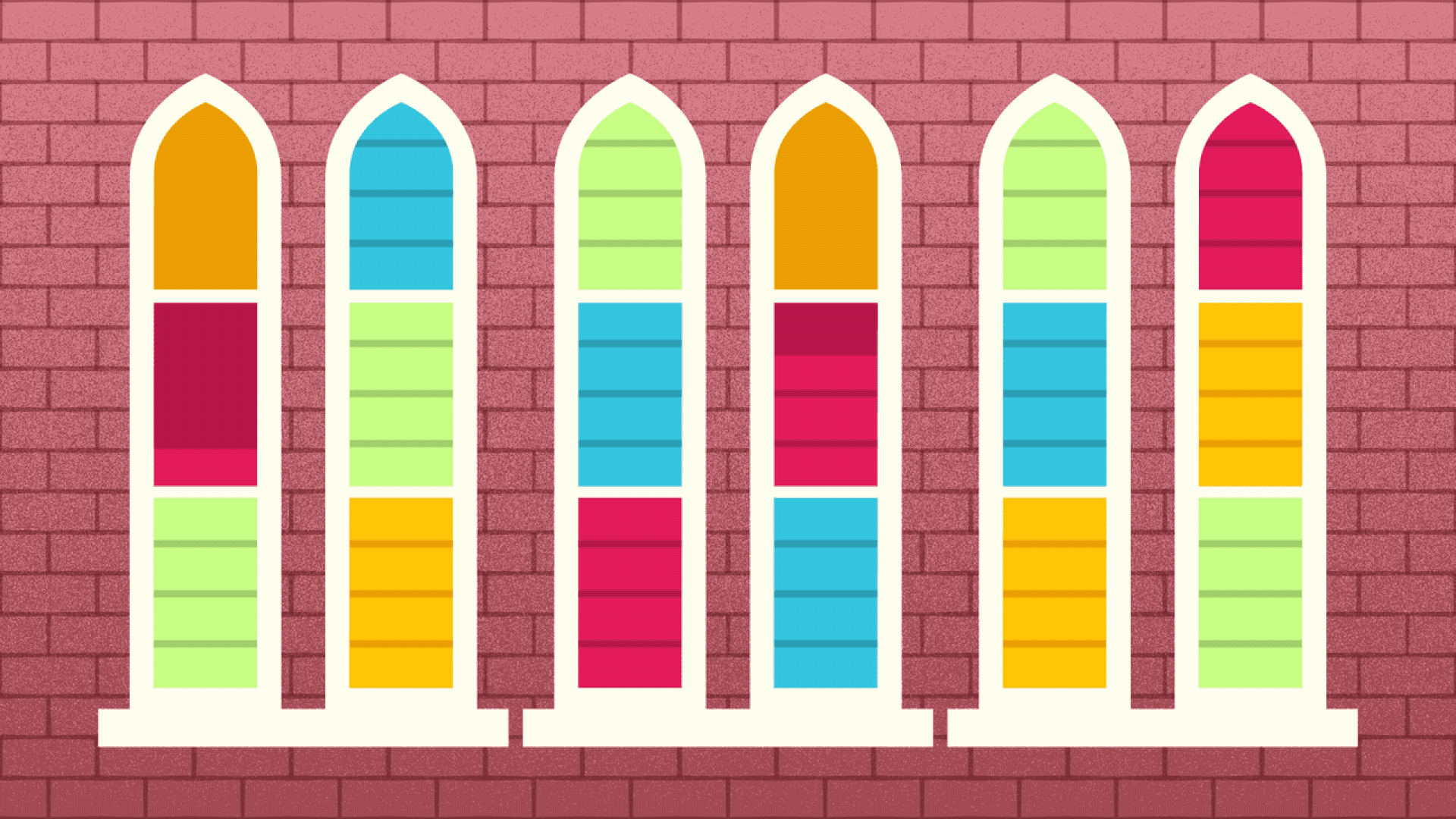 🏈 Read about the special friendship that made the journey of new Titans quarterback Malik Willis even more special. (The Athletic, subscription)
🗳 Five Democrats and one Republican qualified to run for the state Senate seat vacated by retiring Sen. Brenda Gilmore. (Nashville Post, subscription)
📜 The Delta-8 industry has escaped state regulations for now. (WPLN)
5. Geodis Park's grand opening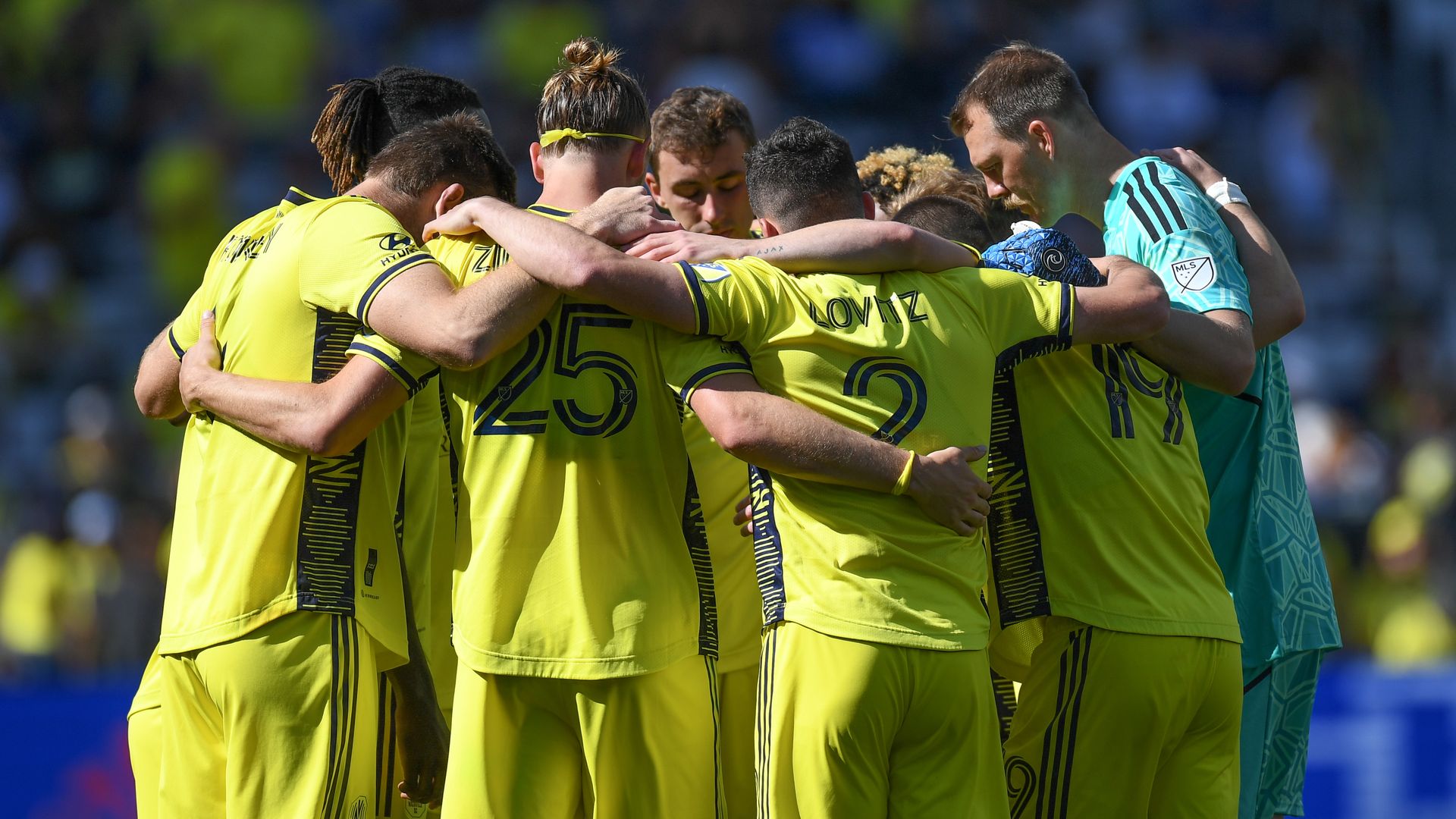 Nashville SC battled to a 1-1 tie against Philadelphia Union before a crowd of 30,109 in the inaugural match at Geodis Park.
Randall Leal scored the SC's first-ever goal at Geodis Park on a penalty kick in the 85th minute.
The next chance for the first victory at Geodis comes on Sunday against Salt Lake.
💙 Nate is enjoying his wife's stories about all the times she interacted with Naomi Judd over the years. It seems like so many people have great Naomi stories.
💜 Adam is telling people he loves them today in honor of Naomi Judd.