Axios Nashville
September 19, 2023
Good morning, readers. We hope this Tuesday treats you well.
Today's weather: Loverly. Mostly sunny with a high of 81°.
Today's newsletter is 774 words — a 3-minute read.
1 big thing: Nashville's wage crunch
The median household income across the Nashville metro area has fallen since the onset of the pandemic, per new Census Bureau data.
Why it matters: This decline in household income happened at the same time the cost of living rose with inflation.
What's happening: Nashville's median income fell 1.5% between 2019 and 2022 from $81,221 to $80,034, using figures adjusted for inflation.
Statewide, the median income rose ever-so-slightly, from about $64,820 to $65,250.
By the numbers: At the same time that Nashville's overall wages dipped, the share of households making more than $100,000 increased from 33% to 39%.
The big picture: Nationally, median household income fell 1.6% between 2019 and 2022, adjusted for inflation.
Incomes adjusted for inflation fell in 2022 from the previous year, new Census data shows. That trend "explains why Americans have felt so 'meh' about the strong economy over the past couple years," Axios Markets' Emily Peck writes.
The intrigue: The COVID-19 pandemic "changed the geography of where money is made in the United States," Axios Macro's Neil Irwin reports, as many higher-income Americans decamped from cities like New York and San Francisco to "rural and exurban places and popular vacation destinations."
Of note: Because the latest American Community Survey release is based on 2022 data, it's capturing what some call the "late pandemic era," when many elements of normality returned while the pandemic still loomed in the background, affecting many aspects of life.
Go deeper: Where America stands
A new career is waiting for you
2. Vanderbilt calls U.S. News ranking flawed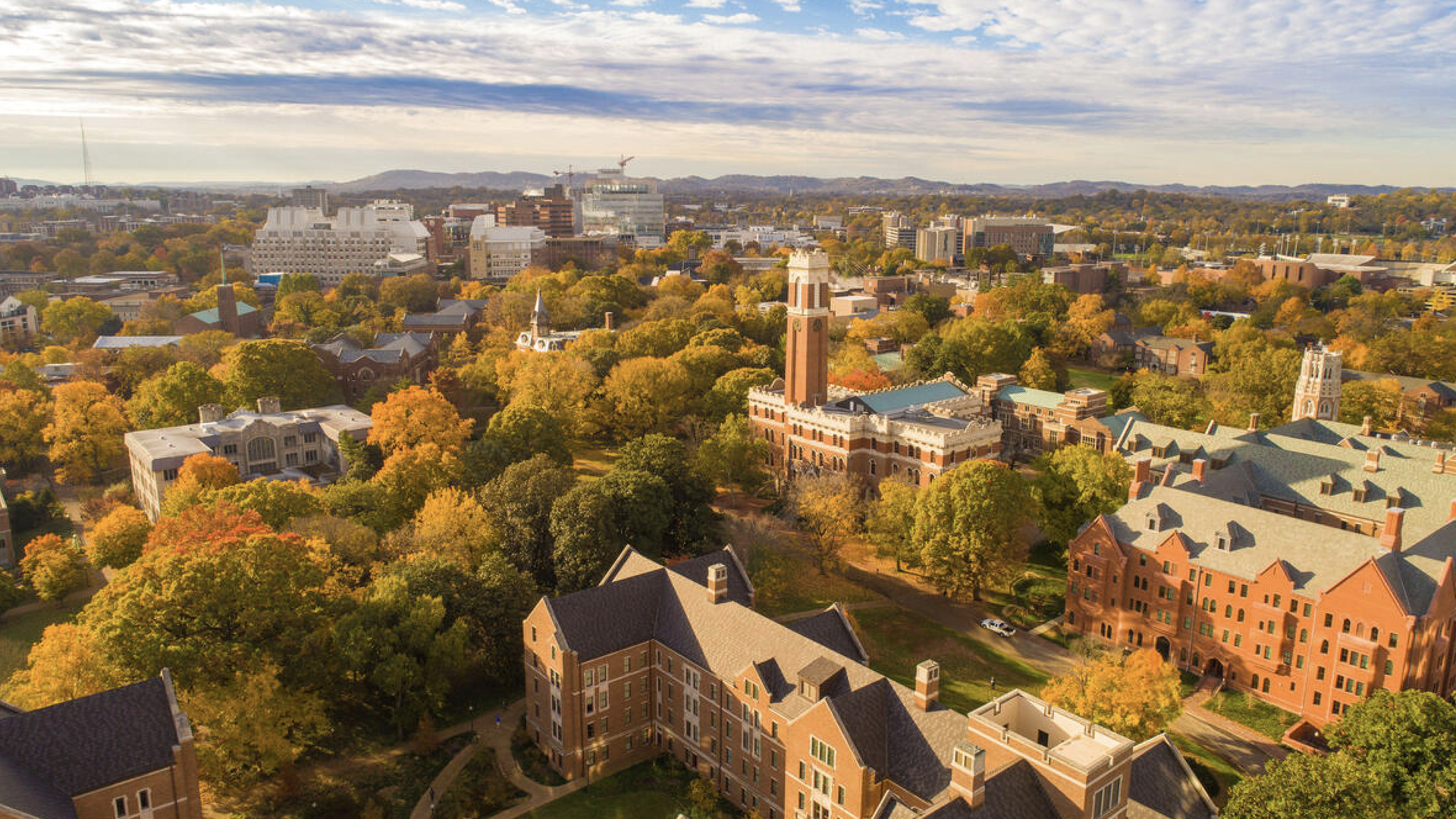 Vanderbilt University remains the state's highest-ranked college in the latest list released by U.S. News and World Report, but university officials are criticizing changes that caused the school to drop five spots this year.
The university fell to 18 after an overhaul of the ranking methodology.
Between the lines: Rankings were adjusted to add some new factors, including measures of success for first-generation college students, per U.S. News.
Some elements considered in past years, like class size and faculty education levels, were eliminated.
State of play: Vanderbilt has celebrated past rankings, but officials warned people to take this year's dip with a "bucket of salt," per the Tennessean.
What they're saying: "Vanderbilt is stronger than at any time in its history," the chancellor and provost wrote in a message to the university community.
The top officials criticized the methodology changes as "deeply misleading" and outlined what they saw as the most "glaring" of "many flaws" with the new process.
They noted that other institutions, including Vanderbilt's law school, had pulled out of U.S. News' higher ed rankings following "several years of questionable decisions."
"At Vanderbilt, we are considering our next steps in light of this year's developments."
The university scheduled meetings to discuss the new ranking methodology with students and alums as well as faculty and staff.
3. The Setlist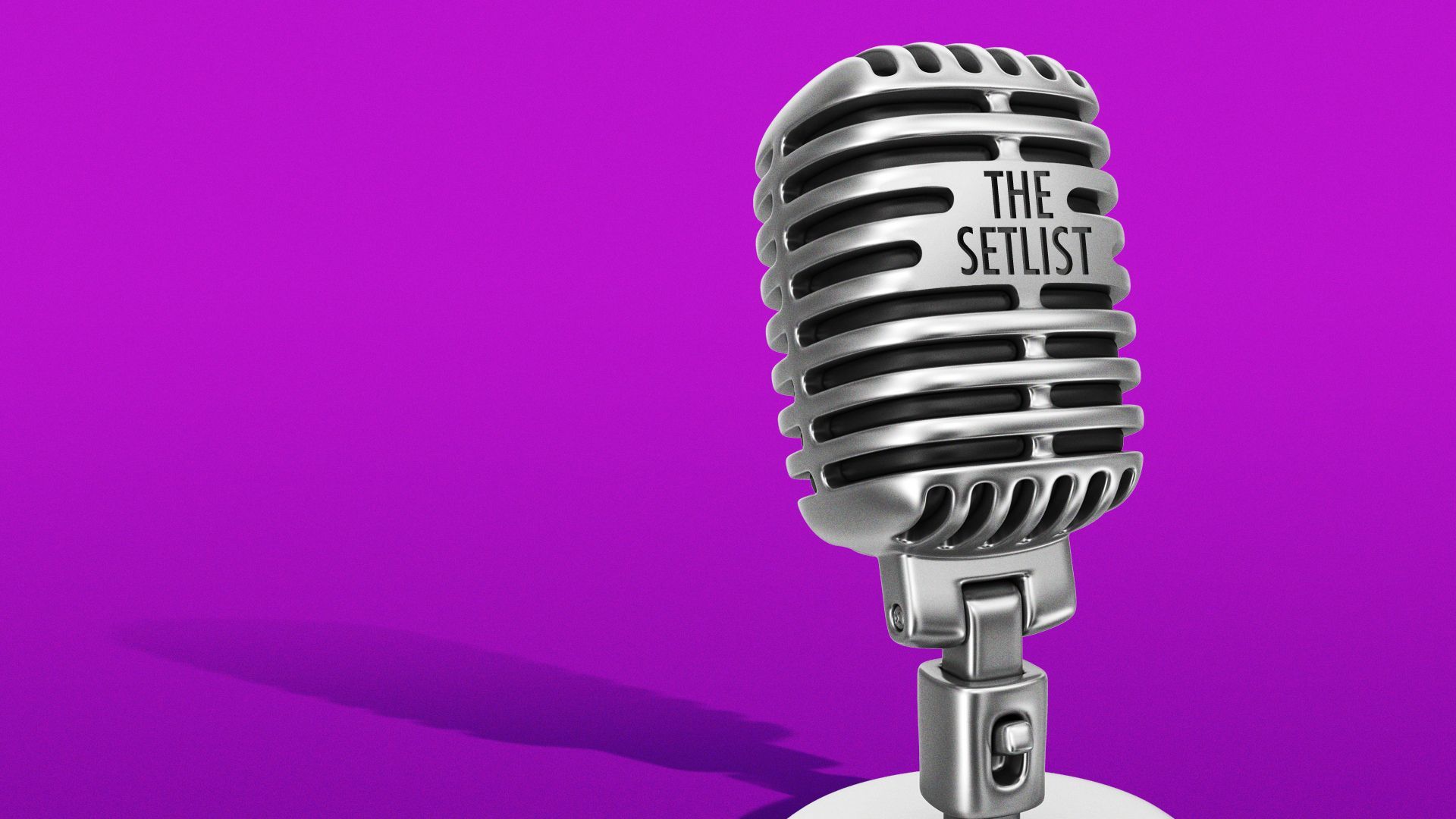 🚗 United Auto Workers in Spring Hill are bracing to join the union's national strike. (Tennessean)
💲 The owner of Pinewood Social acquired an old fire hall on Charlotte Avenue for $2 million. (Nashville Post, subscription)
🍴 Nate and Adam are planning where to hold their next team dinner based on this list of 38 essential Nashville restaurants. (Nashville Eater)
4. No Rays for Nashville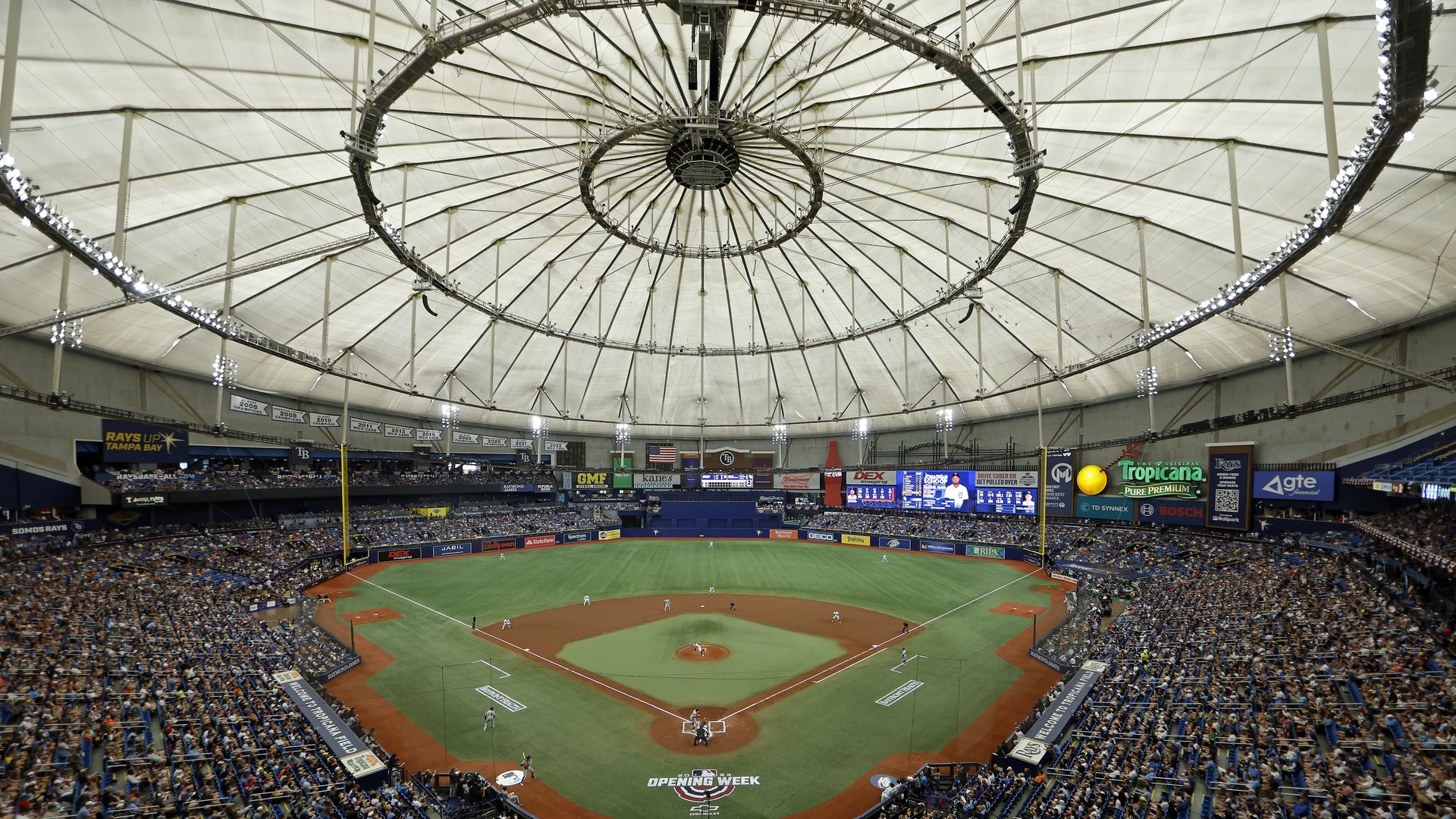 The Tampa Bay Rays reportedly have a deal in place to build a new stadium, slamming the door on speculation the team could relocate to Nashville.
The news could, however, move MLB one step closer to expansion.
State of play: Whenever a Major League Baseball franchise has long-term uncertainty around its stadium, Nashville is regularly mentioned as a relocation possibility.
Why it matters: The Rays' deal for a 30,000-seat stadium in St. Petersburg seems to solve one of MLB's lingering ballpark problems. The A's are navigating a likely move to Las Vegas.
Zoom in: A local group called Music City Baseball wants to bring an expansion franchise to Nashville.
Yes, but: The election of Freddie O'Connell as Nashville's next mayor complicates the matter. Pro stadium deals often come with taxpayer funding, but O'Connell has expressed reservations about the city helping finance a ballpark.
Our picks:
👿🔔 Nate's song of the day is AC/DC's "Hells Bells," in honor of his sister Jillian's birthday. Many, many years ago, Nate took Jillian to see AC/DC for her 16th birthday, and it rocked.
🎻 Adam is excited to hear Rufus Wainwright sing the songs that got him through college tonight with the Nashville Symphony.
This newsletter was edited by Jen Ashley and copy edited by Katie Lewis.