Axios Nashville
September 22, 2021
It's Wednesday, and Axios Nashville's indefinite inbox residency continues. Rock on!
Situational awareness: Meg Rush, president of Monroe Carell Jr. Children's Hospital at Vanderbilt, is testifying before Congress this morning. She will discuss during a 9:30am hearing the impact of COVID-19 on children and the health care system.
Today's newsletter is 911 words — a 3.5 minute read.
1 big thing: Metro's lifeline for live music
Nashville music venues, all of which were forced to close their doors when the pandemic hit and have yet to fully recover, received a combined $626,000 from Metro, according to data obtained by Axios.
Why it matters: The lifeline came from Metro's allocation of federal CARES Act funds last year. Only independent venues not owned or operated by national companies were eligible for grants to help pay their expenses.
The largest grant was $100,000 for the songwriter venue The Listening Room.
Exit/In, whose operator Chris Cobb was a national champion of pandemic relief for independent venues, received $50,036.
Context: The Metro grants were in addition to the federal funds approved at the end of then-President Trump's term under the Shuttered Venue Operators Grants program.
The Small Business Administration hasn't released a detailed report on which clubs received those funds, but so far 290 Tennessee venues have been granted $267 million.
Concert venues were also eligible for other relief, such as Paycheck Protection Program loans and state grants.
What they're saying: Metro Councilmember Courtney Johnston, who served on the CARES Act financial oversight committee and was a vocal supporter of dedicating money for music venues, said she's pleased the city was able to help.
"Our music venues were hit especially hard — being completely shut down the longest of any industry with few, if any, ways to pivot their businesses," Johnston told Axios.
"I could hear the relief in the voices of business owners when we allocated those dollars. It was palpable."
Yes, but: The rapid spread of the Delta variant prevented a robust recovery for many venues. Owners and operators say they're still struggling to make ends meet even with the grant funding.
What's next: Most venues have slowly returned to holding concerts with requirements that fans are either vaccinated or show a negative test.
2. Cheers to Tennessee Brew Works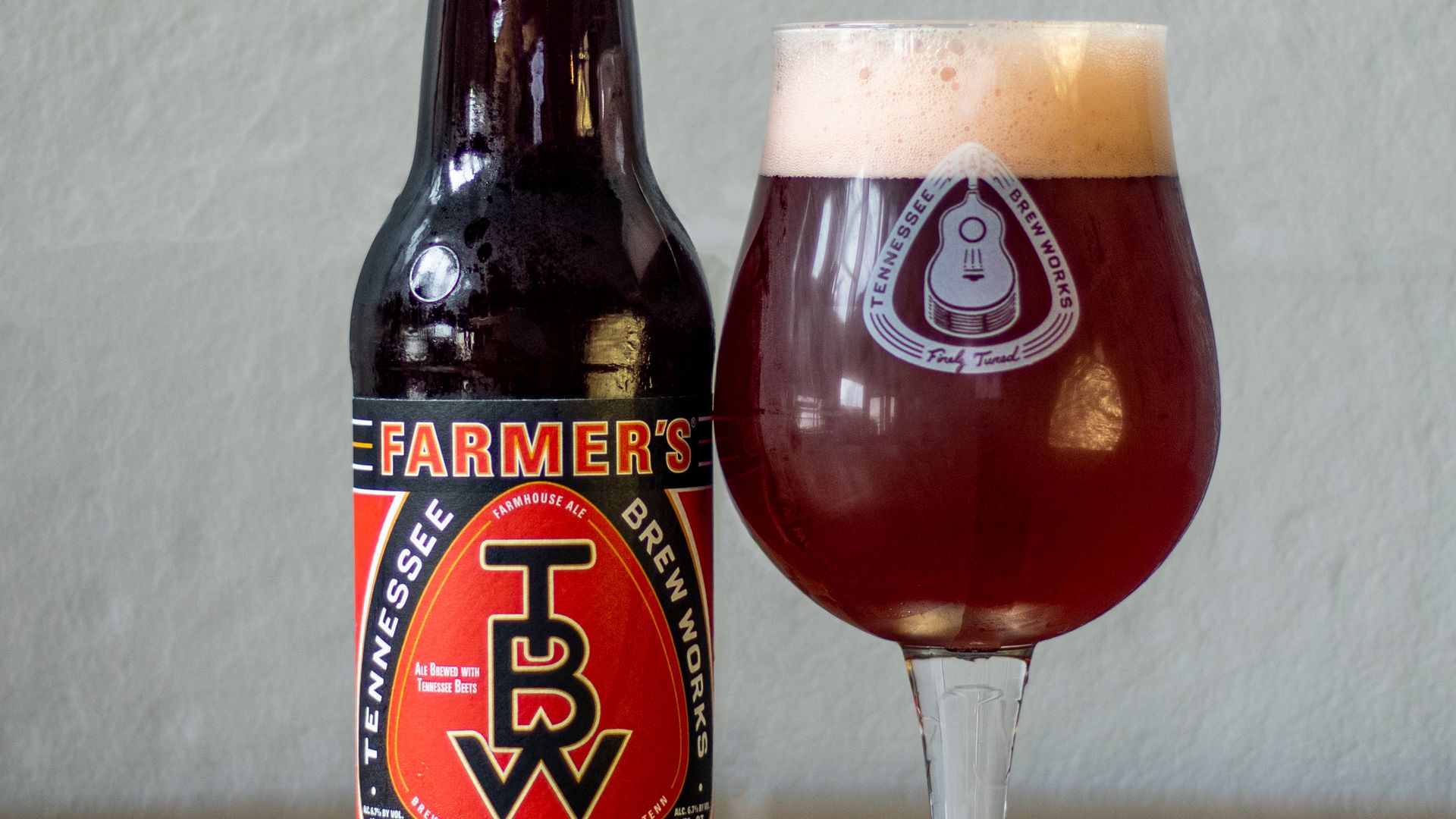 Tennessee Brew Works won a bronze medal earlier this month at the Great American Beer Festival in Denver.
Why it matters: The Pie Town microbrewery was one of just two Tennessee brewers to be honored, and the only one from Nashville.
The winning beer was Farmer's Beat, a Farmhouse Ale/Saison in the "field" category. The beer is available on tap at the Brew Works tasting room.
Farmer's Beat is a collaboration with local Delvin Farms, which provided the beets used in the brewing process.
What they're saying: Tennessee Brew Works head brewer Matt Simpson told Axios the Great American Beer Festival is increasingly popular, making it difficult to earn recognition.
"It's a huge deal," Simpson said. "This was the most competitive year ever. There were well over 2,000 competing breweries with almost 10,000 entries."
Simpson said it was especially gratifying to win in the wide-ranging "field" category. "It was really broad," he said. "You do basically any vegetable, anything grown on a farm, in a beer."
Nate's thought bubble: You may hear "beet beer" and think about being forced to eat your vegetables. But this is sweet and easy to drink even though the beet flavor clearly comes through. Simpson said that's because it ages for a year and loses some of the harsh beet flavor over time.
3. 🛫 Airport traffic takes off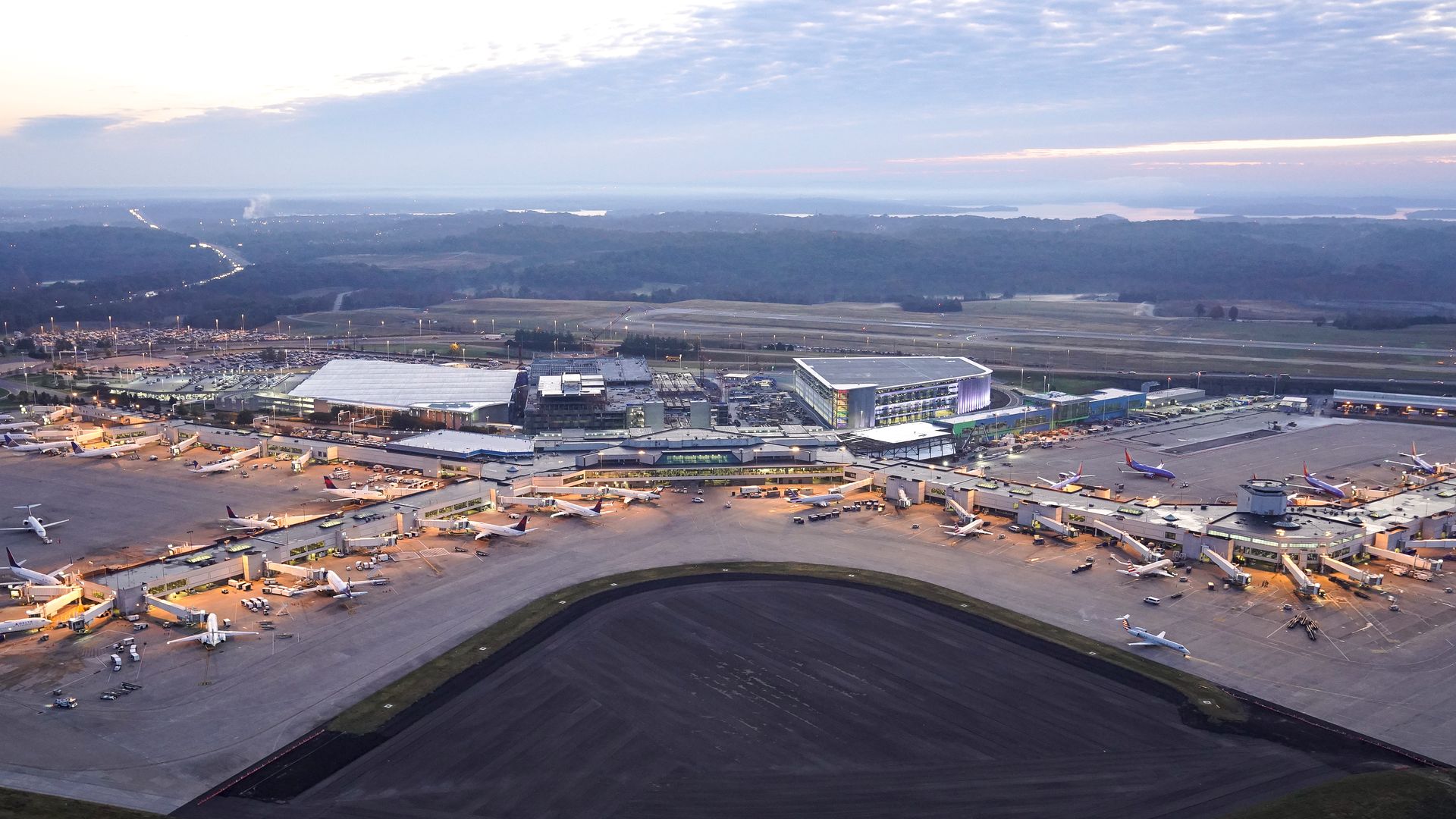 Nashville International Airport this week logged its busiest day in 18 months, with the number of travelers nearing pre-pandemic highs.
30,589 departing passengers were screened on Sunday, the airport reported, making Nashville the 20th busiest airport in the country that day.
Why it matters: Air travel cratered at the height of the pandemic, while BNA was in the midst of a $1.4 billion expansion and renovation.
A year ago, on Sept. 13, 2020, just 11,184 outbound passengers passed through.
BNA president and CEO Doug Kreulen said in a statement that the latest numbers were "very welcome news and an encouraging sign of recovery."
Meanwhile: Construction on a 14-story airport hotel and terminal garage began earlier this month.
4. The Setlist: Back on ice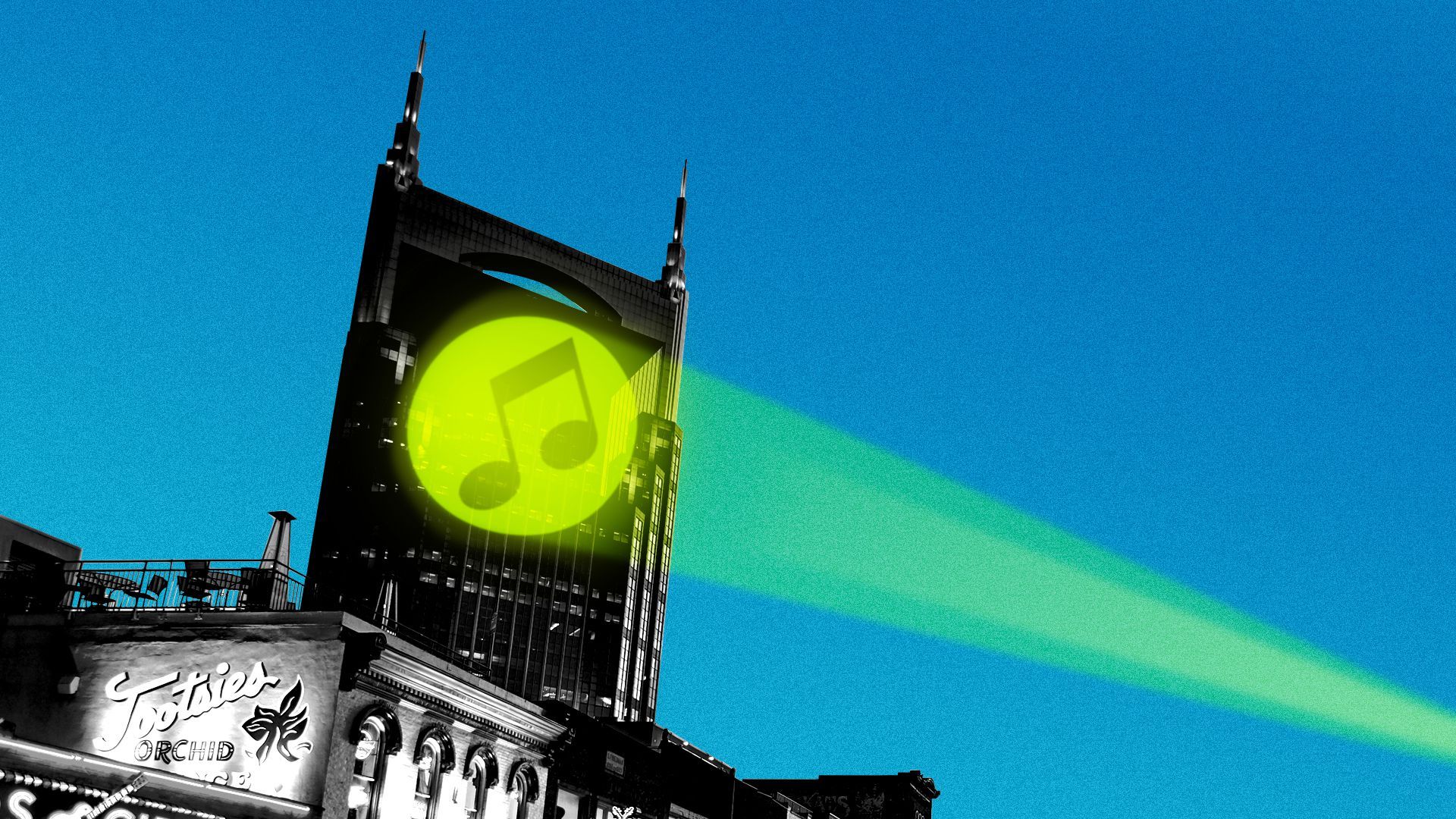 5. License plate face-off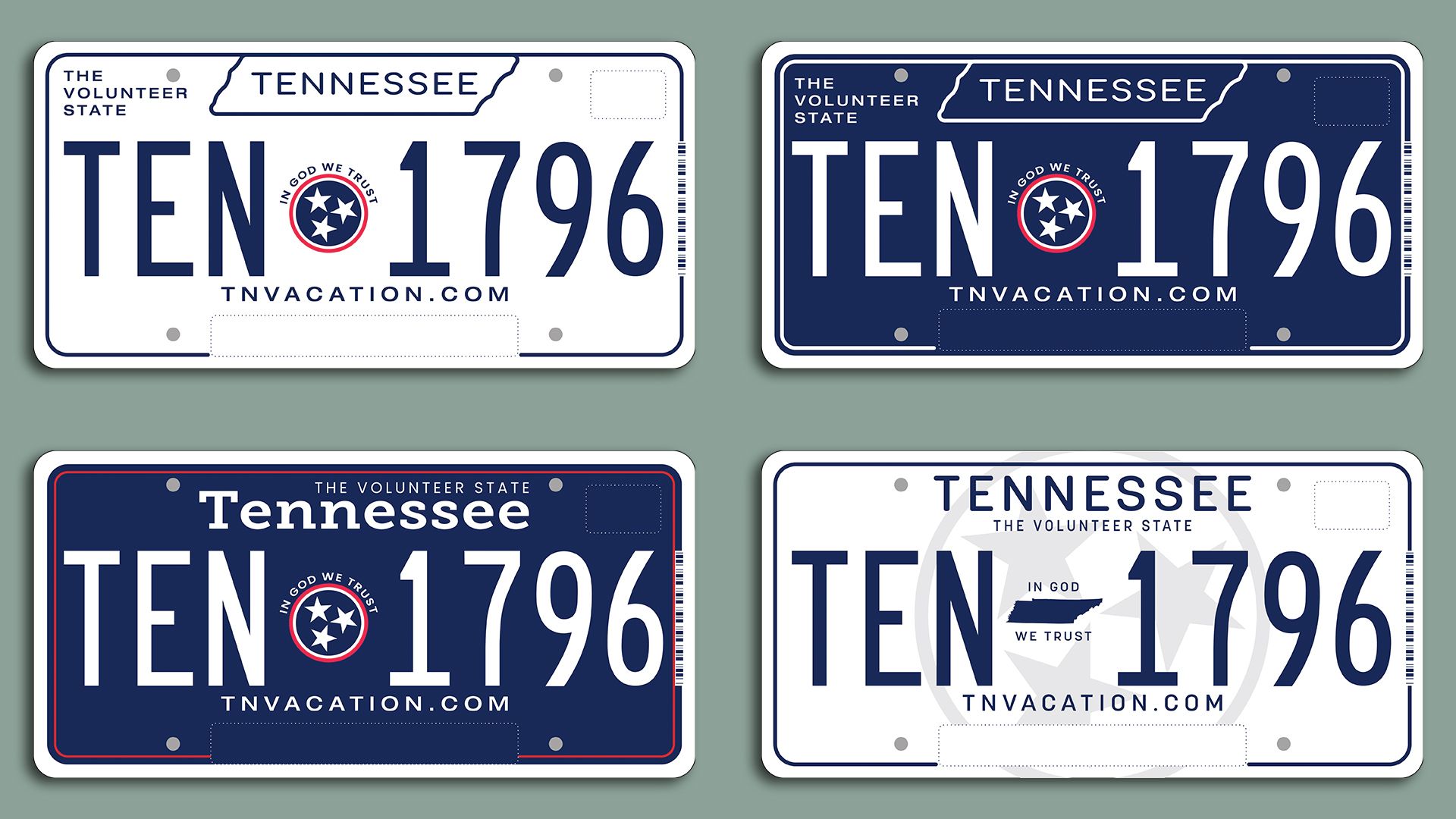 Tennesseans have until Monday to vote for the state's next license plate.
The new designs released this week by Gov. Bill Lee's office represent the biggest change to the state plates since 2006.
Details: The four options all feature the state's signature Tri-star and the state tourism website.
Design firm Speak Creative won the $20,000 contract to produce the prospective plates.
Images of each design feature the phrase "In God We Trust," but two versions of the winning selection will be produced: one with the phrase and without it.
Flashback: In 2017, former Gov. Bill Haslam signed into law a new Tennessee plate design that included "In God We Trust," with a provision allowing drivers to decide between versions with and without the phrase.
📣 Cast your vote here. Lee's office said the winner would be announced this fall.
More than 220,000 people by 4pm Tuesday had already voted.
6. 🌈 1 pic to go: Rainbow connection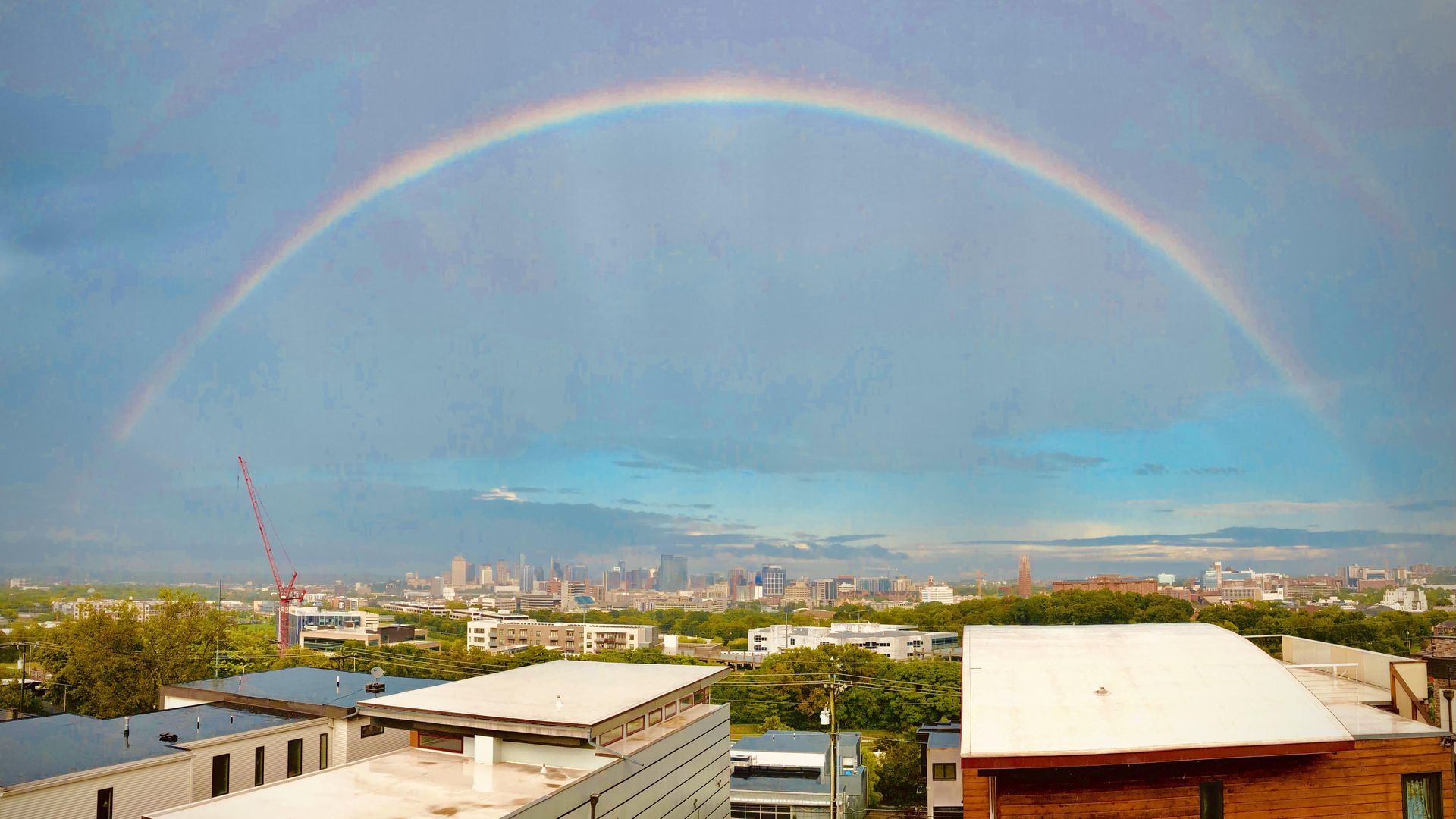 We've enjoyed hearing from many of you during our first week — you can chat with us by responding to this email.
One reader stood out from the pack: Adam's dad, Barry. Here's his shot of that magical double rainbow everyone was posting on Instagram earlier this week.
Our picks:
Nate is living the life of a sitcom dad, yelling at his fifth grader, "Play the trumpet in your room, or the garage, not the living room!"
Adam is hoping to celebrate the first day of fall with a walk down the Richland Creek Greenway — if the rain ever clears out.