Axios Miami
January 04, 2023
Hello, friends. It's Wednesday.
😎 Forecast: Mostly sunny, windy, high of 82.
Today's newsletter is 777 words, a 3-minute read.
1 big thing: How to be happy in Miami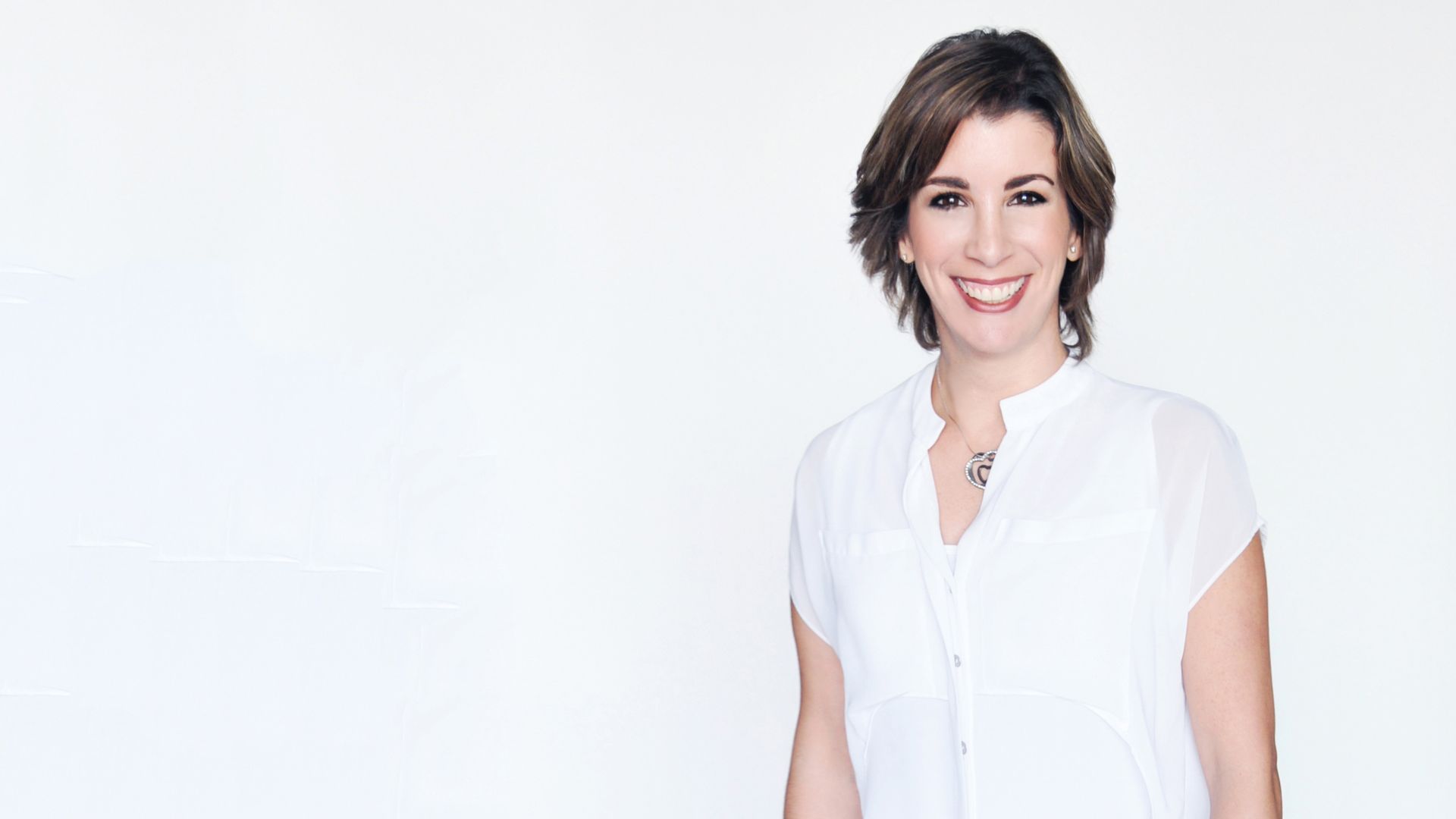 Miami resident Andreina Pradas teaches people how to be happier.
It's part of her work through her company Inhance, which she started after quitting her corporate job in human resources in Washington, D.C., to move to Miami to be closer to family.
We asked Pradas for advice on how Miami peeps can be happy in 2023. Here are five takeaways:
Decide to be happy. If experiencing sadness, anxiety or depression, be kind to yourself, Pradas said. "Don't try to plan and solve all your problems. Say, 'I'm depressed right now. I'm going to honor that I'm depressed.'"
But stay open to the possibility of change. "You can blame Miami, you can blame other people, but the only person [that can create your own happiness] is you."
Be mindful of your thoughts. Identify repeated thoughts and entrenched beliefs, such as "Money is hard to get," Pradas said. Train yourself to switch to a positive outlook, such as, "I can do this," or "Change is possible."
If depressed or anxious, think of a step you can take. "Can I talk to someone? Go for a walk? Watch something funny?"
Find community. Pradas said that she was initially unhappy in Miami, so she decided to join a group called InterNations, which connects expats.
Initially, she networked with people in business. Then she joined InterNations' spirituality group, eventually going on a retreat that led her to a large community of spiritual people in Miami.
Other ways to find community in Miami include: talking to people at your place of worship, going to concerts or through dating apps, Pradas said.
2. 🎵 All that jazz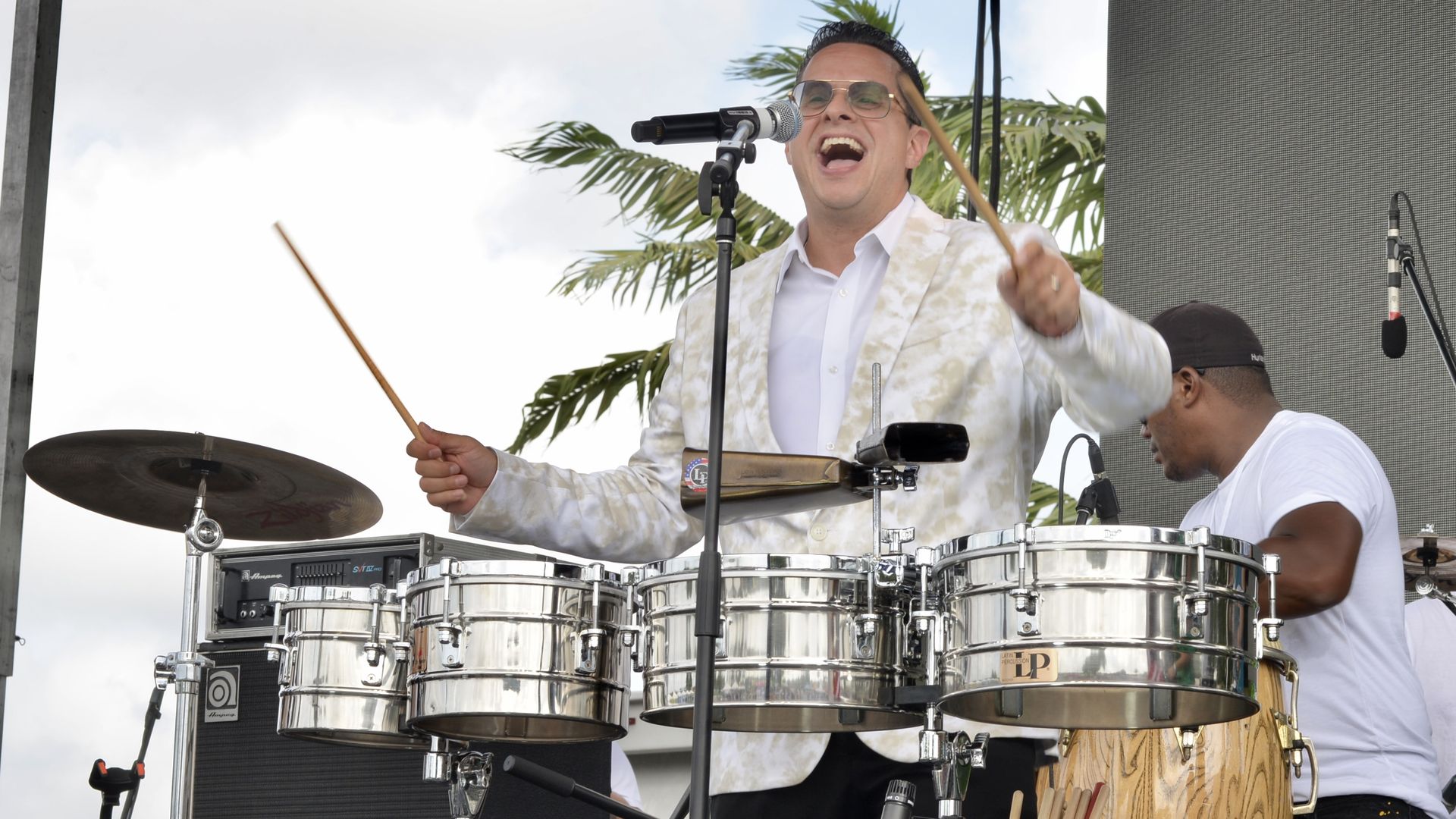 The four-day South Beach Jazz Festival kicks off tomorrow night, and the island will be rocking with live musical performances.
What's happening: The seventh-annual festival will host concerts at venues across Miami Beach every night through Sunday.
Thursday night's opening show, headlined by Grammy-nominated pianist Monty Alexander, is already sold out. But there are still several others with tickets available — and some are free!
Friday: Sip cocktails and stroll The Bass art museum while listening to the South Florida Jazz Orchestra. 8-11pm, 2100 Collins Ave. $75+.
Saturday: Latin Jazz royalty Tito Rodriguez Jr., Mario Grillo ("Machito Jr."), and Tito Puente Jr. — joining forces as The Big 3 Palladium Orchestra — will bring the music of their famous fathers to the Miami Beach Bandshell for the group's South Florida premiere. 8-11pm, 7275 Collins Ave. $35+.
Free events: Spend Sunday on Lincoln Road, where acts including Sammy Figueroa, the Wendy Pedersen Quintet and Gafieira Rio Miami will perform. 11am-8pm, 1100 Lincoln Road.
3. Cafecito: Sip on these headlines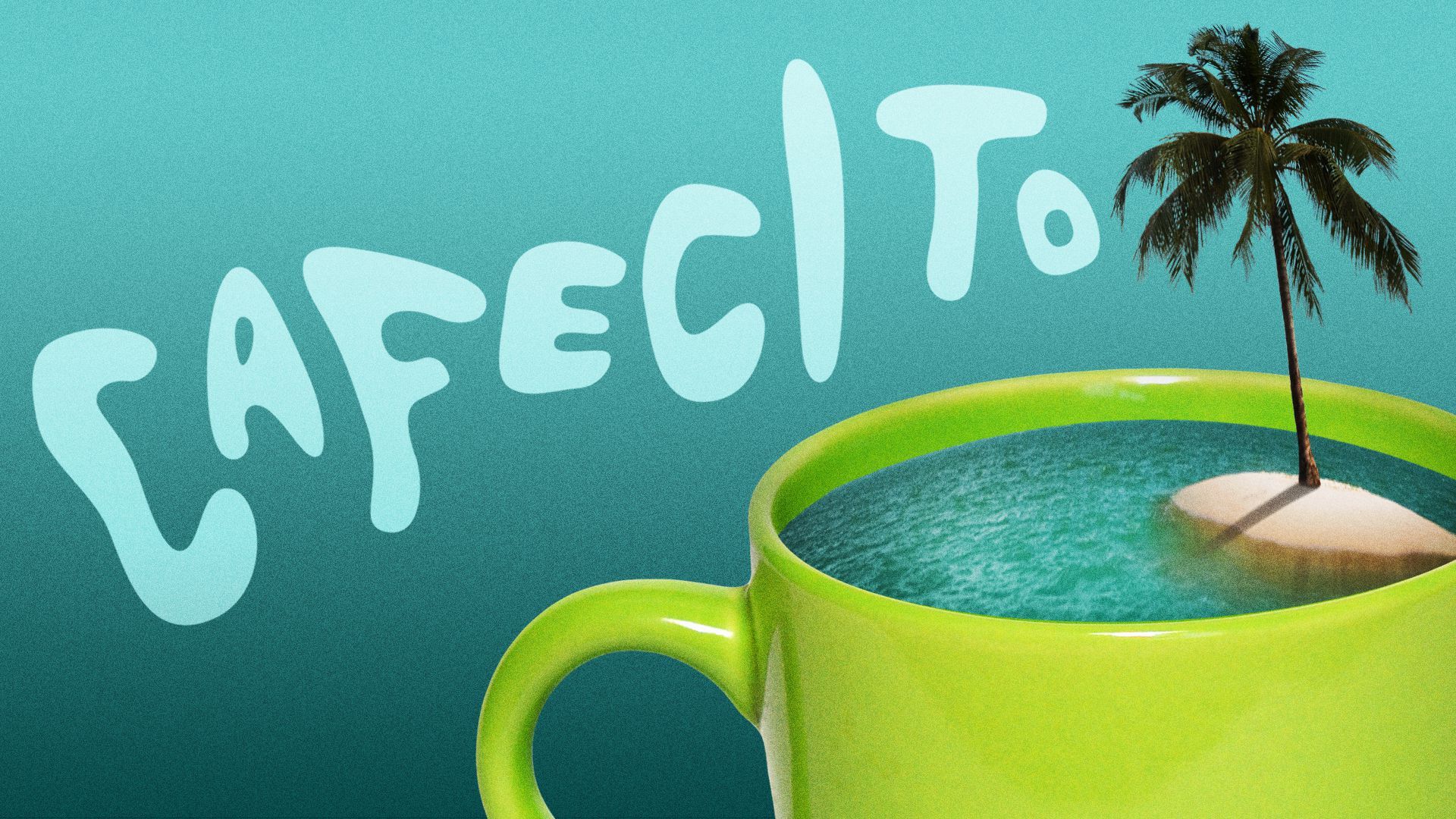 Another group of Caribbean migrants landed on the shores of the Florida Keys yesterday. More than 100 Haitians arrived in a gated community in Key Largo, joining the more than 500 Cubans who have arrived in the Keys since Friday. (Miami Herald)
🏠 Miami Heat star Tyler Herro paid a record-setting price for an eight-bedroom mansion in Pinecrest: $10.5 million. The property on SW 63rd Ave. originally sold for $5.3 million in 2021. (South Florida Business Journal)
🎤 Gov. Ron DeSantis began his second term in office yesterday by reiterating his promise to fight the "woke mob." His inauguration speech did not hint at any speculation that he might run for president in 2024. (Miami Herald)
✈️ South Florida got a shoutout in the TSA's list of the craziest contraband agents found at U.S. airports in 2022. Someone tried to hide a gun inside a raw whole chicken at Fort Lauderdale-Hollywood International Airport back in November. (TSA via YouTube)
4. 1 frozen iguana to go
👋 Deirdra here. I woke up on Christmas morning — when the low hit 48 degrees — and forced my kid to leave our phones at home for the day to go bike riding.
What happened: We were pedaling around Miami Shores when a stiff iguana dropped from a tree, belly up.
I made us ride all the way home to get our phones (there's parenting for ya!) so I could snap this selfie and prove to doubters that cold-blooded iguanas really do fall out of trees when temperatures dip in South Florida.
The big picture: Your chances of being struck by a frozen iguana are dwindling.
What's ahead: A cold front is coming later this week. But lows aren't expected to drop below the 60s — good news for our reptile friends.
Iguanas find it too cold to move when temps drop to about 45, per the Post.
🌎 Deirdra is a friend to critters everywhere.
🧡 Martin likes orange iguanas best.
Today's newsletter was edited by Alexa Mencia and copy edited by Lisa Hornung.