Axios Media Trends
December 06, 2022
Today's Media Trends is 1,614 words, a 6-minute read. Tell your friends to follow along by signing up.
Situational awareness: ABC News has sidelined Amy Robach and T.J. Holmes from anchoring "GMA3" while it assesses their recent romantic relationship disclosure. Hot take: The relationship could be good for ratings, Variety argues.
1 big thing: 💡 Historic NYT takeover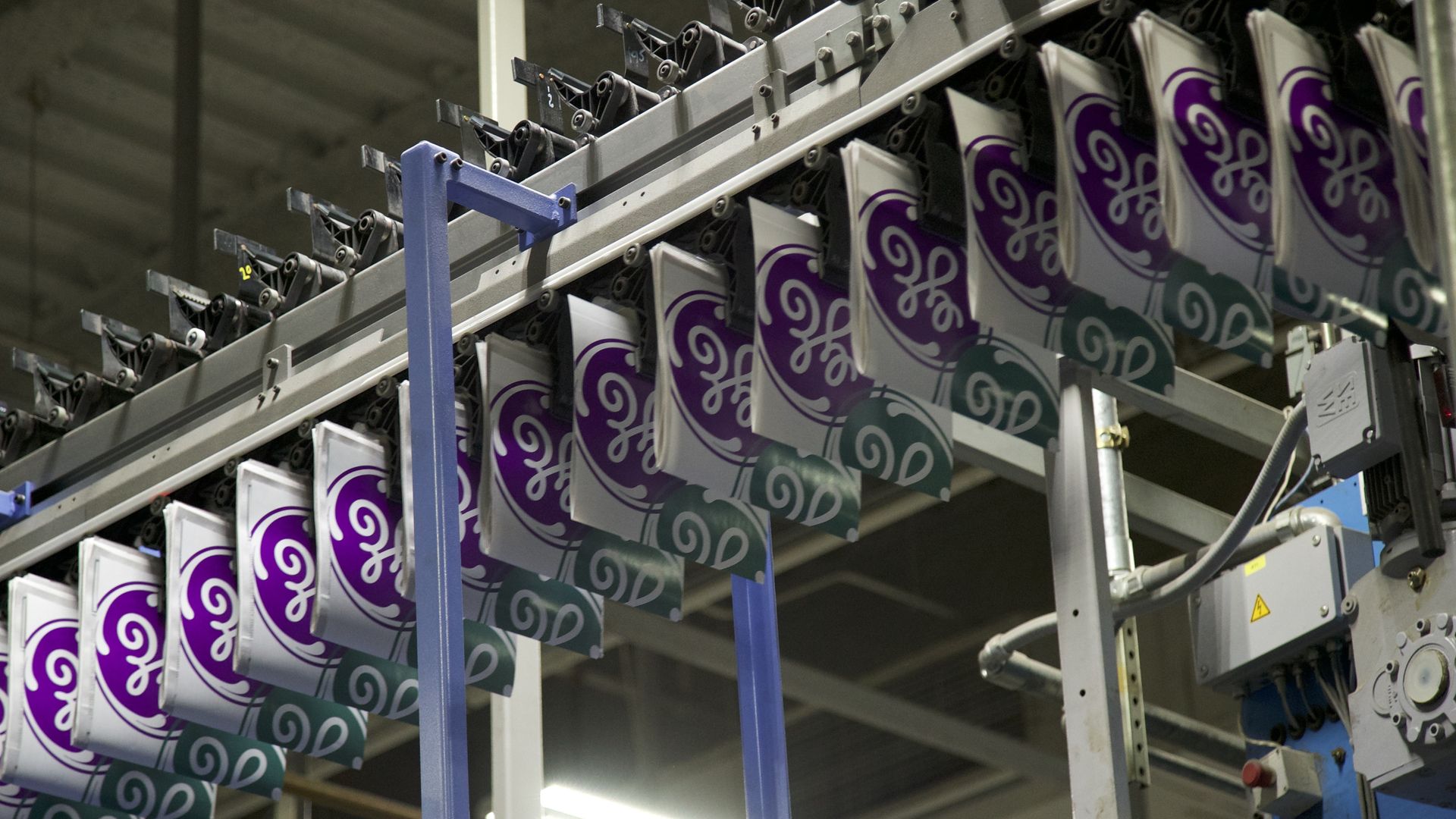 For the first time in the paper's 171-year history, today's print New York Times has only one advertiser — GE.
The print takeover includes 22 full-page color ads.
GE also has today's premier advertising real estate at NYTimes.com and it's bought out the Times' flagship podcast, "The Daily."
Why it matters: The partnership represents a shift at the Times from selling pages ad hoc to building big, interactive marketing campaigns.
The seven-figure campaign comes as GE begins a split into three publicly traded companies — GE HealthCare, GE Aerospace and GE Vernova (energy). GE HealthCare's first investor day is Thursday.
Between the lines: The paper will be delivered Tuesday to the Times' 330,000 weekday print subscribers, and it will also be available on newsstands.
The big picture: The campaign represents GE's most significant advertising effort for the split of its company.
In an interview, GE's longtime marketing chief Linda Boff cited the scale and depth of the Times' audience, as well as its expertise in quality storytelling, as the reason GE chose to partner with the Times.
Be smart: Seb Tomich, head of advertising at the Times, told Axios that the Times is open to running another edition with one exclusive advertiser but would need to be selective about the brand.
🚶What we're watching: More than 1,000 members of the New York Times union, which includes hundreds of newsroom staffers, plan to walk out on the job if the company's management doesn't agree to the terms of a new contract by Dec. 8.
2. 🤼 2022's media winner
Nearly every major publicly traded entertainment company has seen its stock plummet this year, except World Wrestling Entertainment.
The company now has a market capitalization of nearly $6 billion, up from a little under $4 billion when it signed a landmark five-year streaming distribution deal with Peacock in 2021.
Why it matters: Investors are bullish on WWE as an acquisition target, especially in light of a hush money scandal that led to the retirement of the company's longtime leader and controlling shareholder Vince McMahon in July.
Details: WWE, along with other independent sports entertainment companies, could be hot targets for streaming companies looking to bolster subscriber numbers and global followings.
📺 While WWE's exclusive U.S. streaming rights deal with Peacock doesn't expire until 2026, its two biggest live TV deals with Fox and Comcast are set to lapse in 2024.
Between the lines: Earlier this month, WWE ended its monthslong investigation into alleged misconduct by McMahon, concluding that he made nearly $20 million of previously undisclosed payments, most of which went toward settling sexual misconduct claims.
But the company has had a relatively smooth leadership transition in the wake of the scandal, keeping investors optimistic about its long-term growth strategy.
The return of live events following COVID-era lockdowns this year has been a boon for WWE.
The bottom line: Much of WWE's revenue is tied to long-term media contracts and big events, which has helped the company dodge much of the advertising-driven headwinds plaguing other media firms.
3. Ad growth expected to slow further in 2023
Growth in global ad spending is going to be slower next year than originally anticipated, according to two new forecasts, a troubling sign for media and tech firms that rely on advertising to fuel their businesses.
Why it matters: Much of the slowdown is driven by economic uncertainty rather than true economic indicators that would cause an advertising recession, Axios' Kerry Flynn and I write.
The ad market slowdown has caused a slew of U.S. companies to implement drastic cost-cutting measures, including sweeping layoffs.
By the numbers: Growth in global ad spend is expected to slow to about 5.9% next year, according to media buying firm GroupM, down from 6.4% estimated in June.
Magna, a unit of Interpublic Group's Mediabrands, also reduced its forecast slightly. It predicted global ad revenue will grow 4.8% in 2023, down from 6.3% it had reported in June.
Between the lines: Inflation and various macroeconomic factors impacting the world's biggest ad markets are largely to blame.
In the U.S. — the world's largest ad market by far — inflation remains high, but recession indicators like high unemployment rates are absent. That's caused uncertainty, prompting ad budget cuts.
In China — the second-largest ad market — COVID lockdowns continue to deter its economy and, in turn, ad spend.
Yes, but: Factors contributing to economic uncertainty appear at odds with some of the broader economic progress, GroupM notes, which could provide some optimism amid the bleak advertising outlook.
What to watch: Ad spend projections by category for 2023:
Consumer packaged goods companies and financial firms may slow down marketing spending next year, Magna said, whereas entertainment, travel and betting will continue to grow.
Sign up for Axios Pro Media Deals, co-authored by Kerry Flynn and Tim Baysinger.
4. 🗞️ Controversial news competition bill gets a lifeline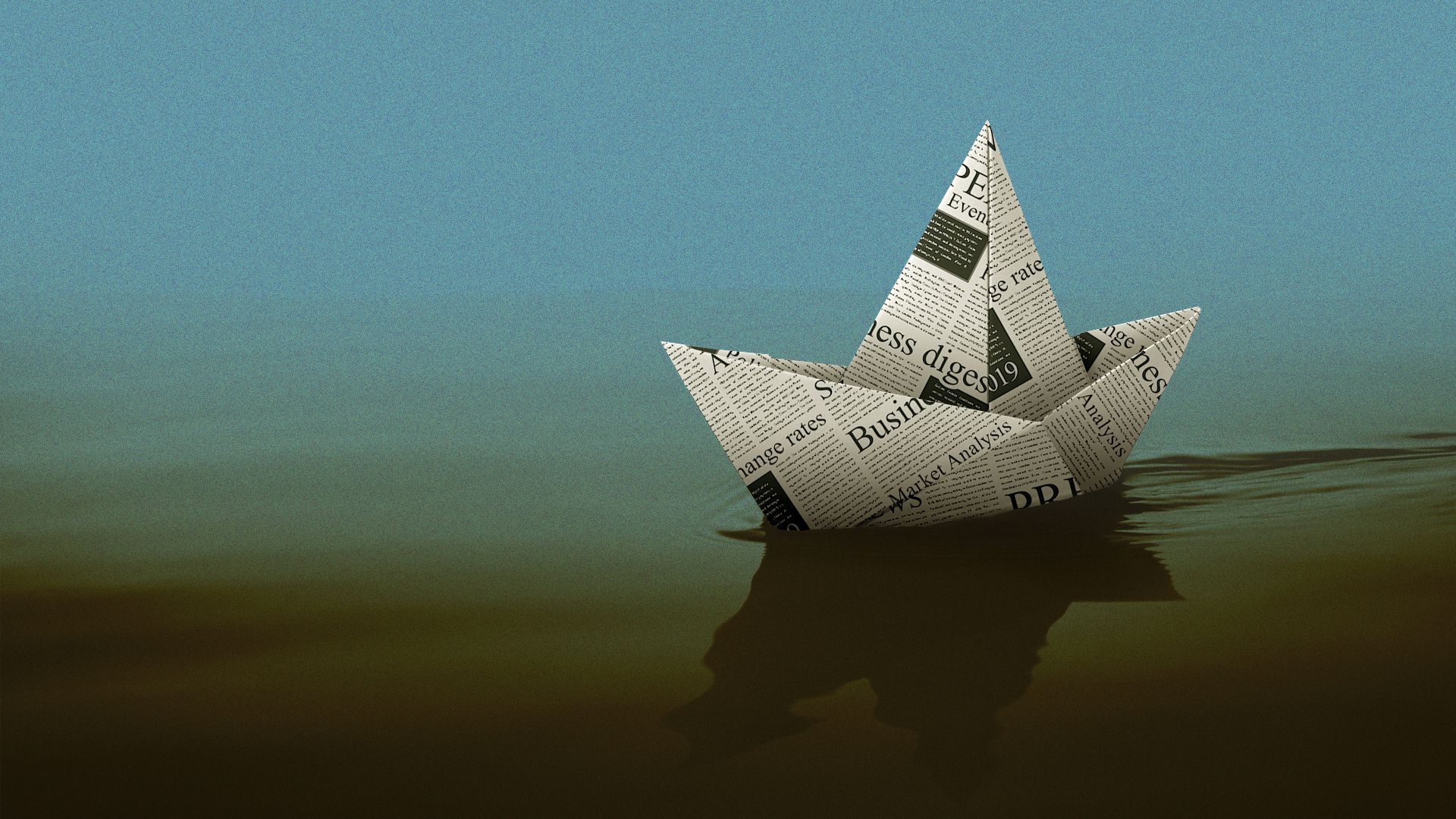 Lawmakers have added a measure to Congress' must-pass defense funding bill that would force Big Tech firms like Google and Meta to pay hundreds of local news outlets for their content, sources tell Axios.
Why it matters: Barring last-minute Capitol Hill maneuvering, the news-funding measure is now on track to pass after failing for years to gather enough support to become law, Axios' Ashley Gold and I write.
How it works: The Journalism Competition and Preservation Act (JCPA), requires tech firms to negotiate payout terms "in good faith" with news publishers for distributing their content.
The bill doesn't cover publishers or local broadcasters employing more than 1,500 full-time employees.
That means major national publications such as The New York Times, the Wall Street Journal and the Washington Post would not be eligible for payouts.
Yes, but: Opponents say the bill is a handout for traditional media companies and could force Big Tech firms to pay outlets that routinely publish misinformation.
They would have preferred to see almost any of several other major new tech regulations move forward in Congress instead.
Meta threatened to remove news from its platform altogether if JCPA passed.
It made a similar threat when Australia introduced its version of the bill last year, though it later reached a compromise and the bill became law.
Several other countries, including Canada and New Zealand, are considering similar laws.
The bottom line: This is the JCPA's last real chance at passing for the foreseeable future. It would be very difficult to get the bill over the finish line in a new Congress with divided chambers.
5. Scoop: The Recount plans to suspend operations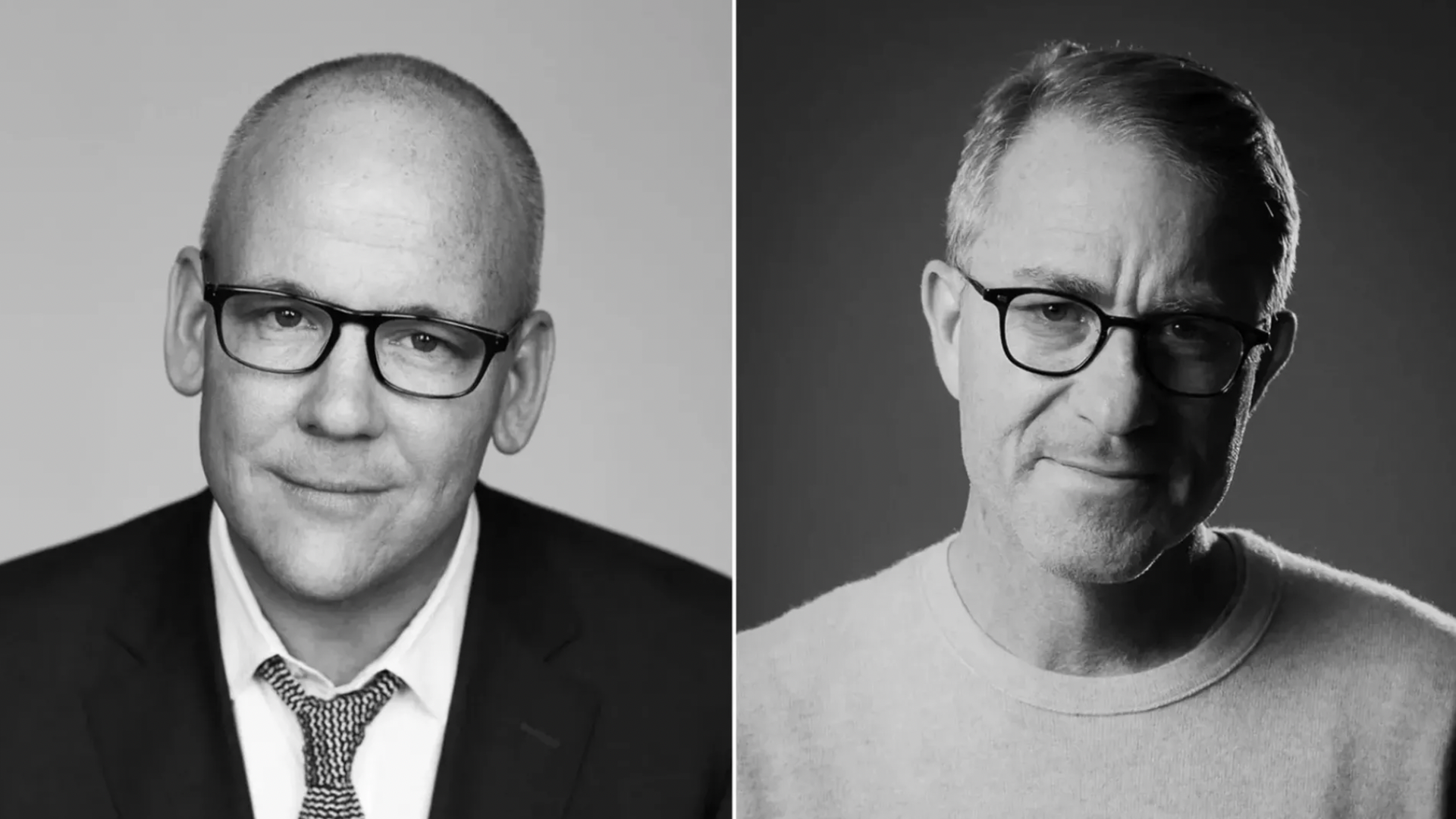 The Recount, a video news startup founded in 2018, told employees it plans to suspend operations Friday, sources told Axios.
Why it matters: The company, which raised over $34 million since 2020, struggled to find a profitable business model. Like most media companies, its prospects grew worse amid the economic downturn.
Details: Sources told Axios last month that the outlet, which was founded by veteran journalists John Battelle and John Heilemann, was trying to sell itself for a nominal sum in order to keep the brand alive.
The company's leaders are still in talks with buyers, and they may try to continue operations if they are able to make a deal before Friday's deadline, sources told Axios.
The company did not comment.
The big picture: The Recount is the latest digital media upstart to shutter in the wake of economic uncertainty.
Protocol, the tech-focused publication from Politico, plans to shut down by the end of the year.
Go deeper: Media layoffs spike amid recession fears
6. The alternative-media industrial complex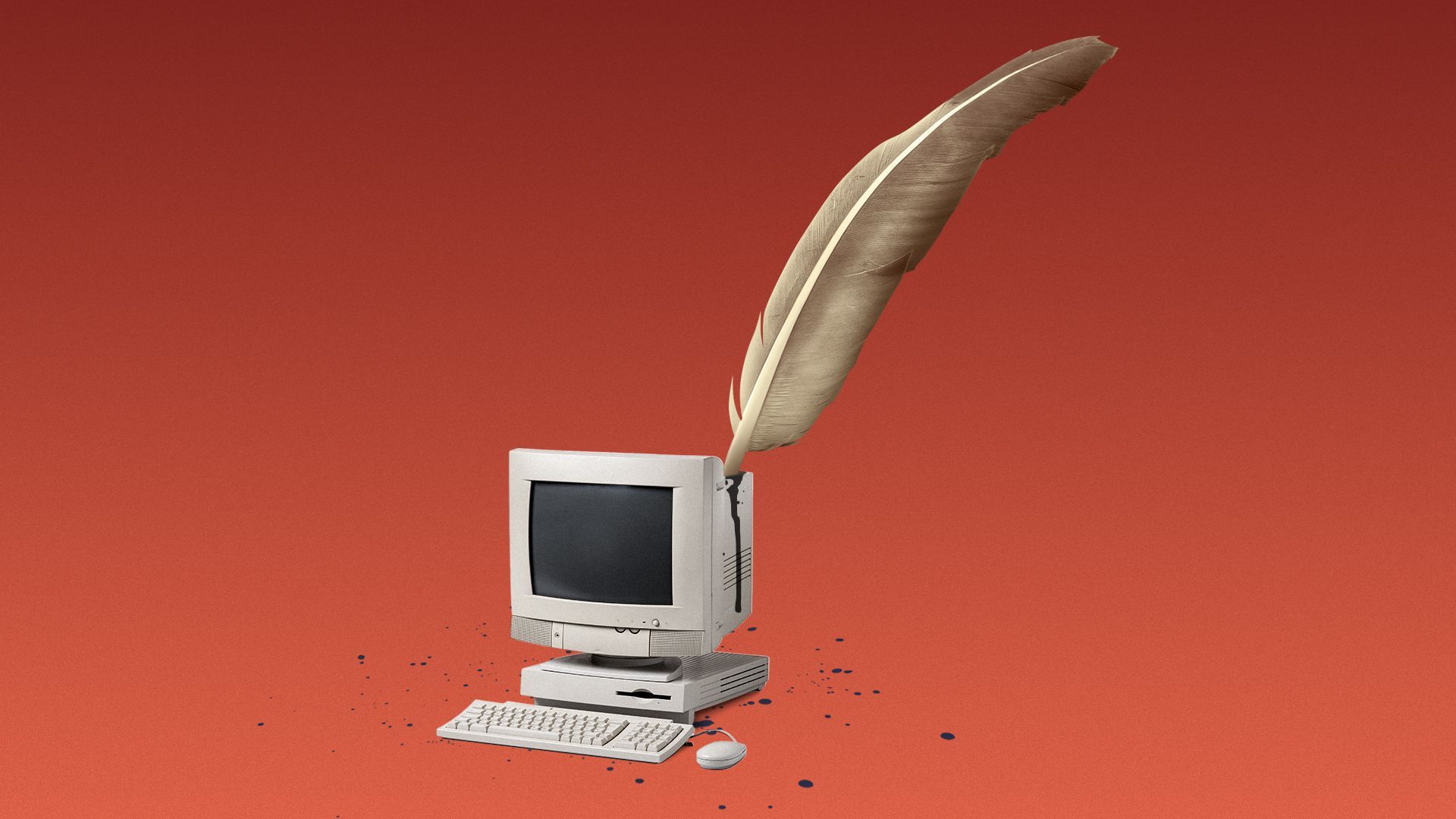 Elon Musk is the latest patron of an alternative-media ecosystem — right-leaning but not conventionally Republican — that has emerged in the last two years.
State of play: Feeding on resentment against mainstream media, a set of influential writers has established a power base via Substack newsletters, podcasts and other independent channels.
And they're reigniting long-simmering debates about what constitutes journalism in the internet era.
These writers — including Matt Taibbi, Bari Weiss and Glenn Greenwald — are being empowered by Musk's ownership of Twitter.
All three have created enormously popular newsletters on Substack, and they use the reach of Twitter to bolster their audiences and comment on breaking news. (Breakdown of audience numbers here.)
Details: Musk gave Taibbi what the reporter and Substack author said were "thousands" of internal Twitter documents.
Musk promoted a Twitter thread by Taibbi chronicling the company's decision to limit the distribution of the Hunter Biden laptop story in 2020.
Taibbi's thread quickly became a political flashpoint: Right-wing voices said the documents proved Twitter's liberal bias under its previous owners. Tech journalists argued it didn't reveal much beyond Twitter's policy team grappling with a tough call that was soon reversed.
What's next: Musk says he has handed over more documents to Taibbi and Weiss for another drop of "The Twitter Files" soon.
The big picture: The "Twitter Files" saga is the latest iteration of a decades-long debate over what journalism is and who gets to do it.
7. 1 fun thing: Musk's ratio
Since Musk took over Twitter, engagement with his tweets has increased significantly, growing much faster than his actual follower count, according to an analysis by Axios. (Methodology.)
Why it matters: For Musk, owning Twitter, and using the app to present and defend his plans for the company, has energized his personal platform, Axios' Erin Davis and I write.
Details: Compared to before he acquired Twitter, Musk's follower count has grown roughly 73%, while other types of engagement have increased between 100%–210%.
Quote tweets have grown the most.
Likes have increased the least.
The ratio of likes to replies in response to his tweets is on a steep decline, according to the data, suggesting users are more likely to reply to his tweets than in years past.
The big picture: Musk's best-performing tweets from a ratio perspective, according to the analysis, tend to be memes or jokes, like this January 2020 meme about smartphones.