Axios Media Trends
August 28, 2018
Thanks for subscribing to Media Trends. We will be off next week following the Labor Day holiday. Tell friends to follow along by signing up here.
Situational awareness: President Trump took to Twitter again this morning, claiming that Big Tech, and Google in particular, is suppressing conservative voices.
Reality check from Axios' David McCabe: "Nobody has presented strong evidence that the engineers at Silicon Valley companies manipulate algorithms to intentionally disadvantage conservatives because of a personal political bias, despite such claims being made for years."
1 big thing: Big Tech braces for hostile D.C.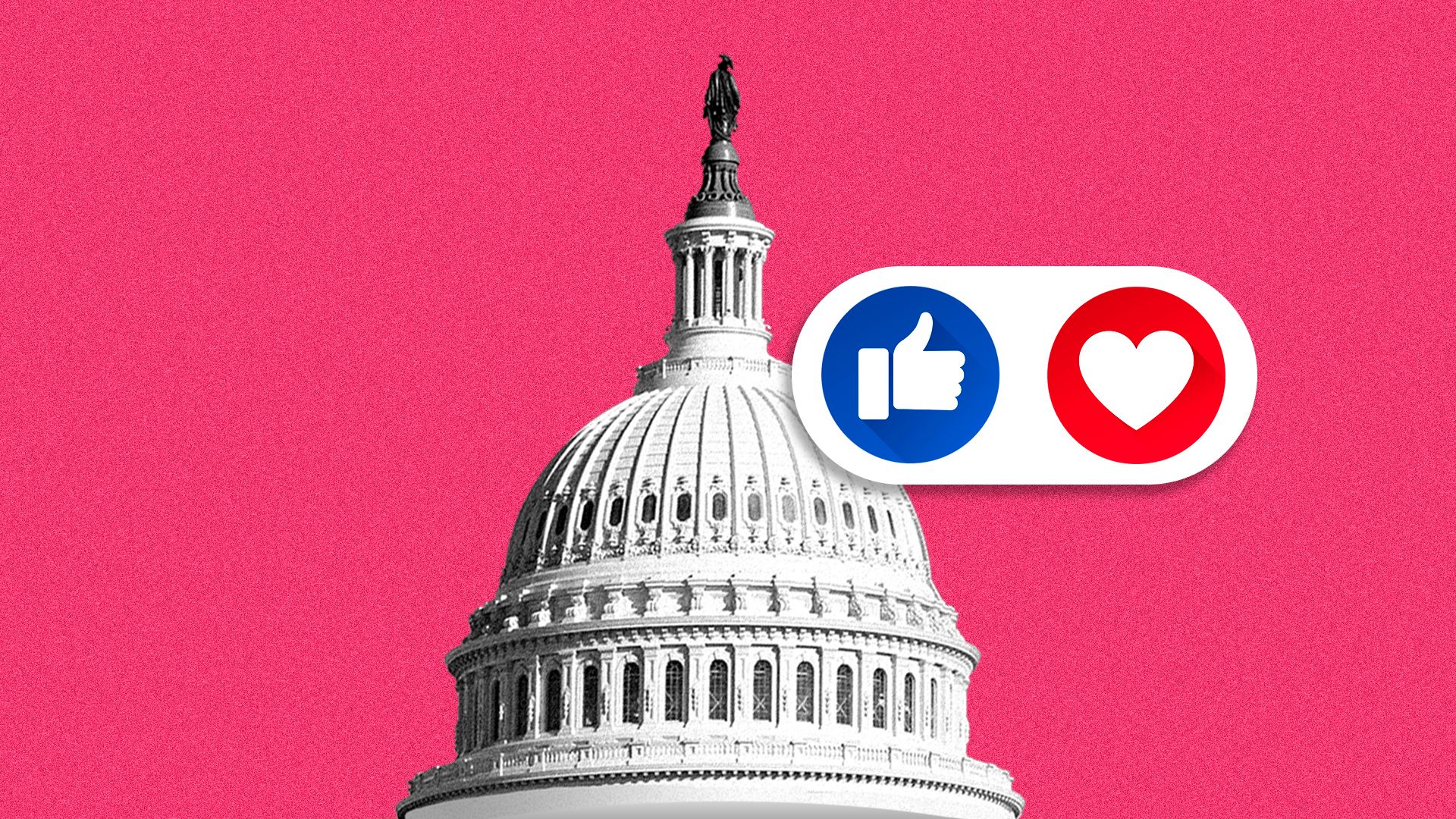 The Facebook/Google/Twitter trio are better prepared for this upcoming round of Congressional testimony on Sept. 5.
Almost a year after the three companies first testified together in front of Congress for Russian meddling, the three social media giants will be returning to Capitol Hill to talk about censorship and election interference.
Why it matters: Many recall CEO Mark Zuckerberg's positive performance during televised Facebook hearings in April following the Cambridge Analytica scandal, but the last time these three companies faced Congress together, the reviews were brutal.
Flashback, November 2017:
Flash forward, August 2018:
The tech companies are bringing in higher level staffers to testify. Twitter said Friday, after House Committee members pressured the company, that it would send CEO Jack Dorsey. Facebook has committed COO Sheryl Sandberg, who may not be CEO but is a higher level exec than the general counsel sent last time. Google has only committed to bringing SVP and general counsel Kent Walker, which Senate Intel Chairman Richard Burr rejected.
The companies have also been much more proactive and open about revealing election interference. Last week Facebook, Google and Twitter all announced that they had found what Facebook called "coordinated inauthentic activity" stemming from Iran on their platforms. The three companies said they've been working closely with outside cyber firms and intelligence officials to be more proactive about assessing these threats.
They've taken stricter positions on hate content. Google, Facebook and Twitter have all updated and clarified their hate speech policies to address allegations of censorship over the past year, mainly by conservatives, and highlighted by the controversy surrounding InfoWars and its chief Alex Jones.
They're better media trained. Dorsey is coming off of a lengthy media tour, where he sat down with radio hosts, cable news outlets and digital and print publications over a two-week period. Sandberg, no stranger to the press, became a vocal spokesperson for Facebook following last year's hearing. Google has been more quiet than its counterparts.
In anticipation of the hearings, the companies are also making greater efforts to work together on some of these issues. Representatives from some of the biggest tech platforms met last Friday to discuss their election strategy, BuzzFeed News reports. The meeting comes amid increased efforts to work together on a variety of policy issues, like privacy.
The bottom line: These companies will be more buttoned up and prepared than the first time they sat before Congress together. But that might not be enough to reverse the tide against them in the legislature.
2. Netflix, explained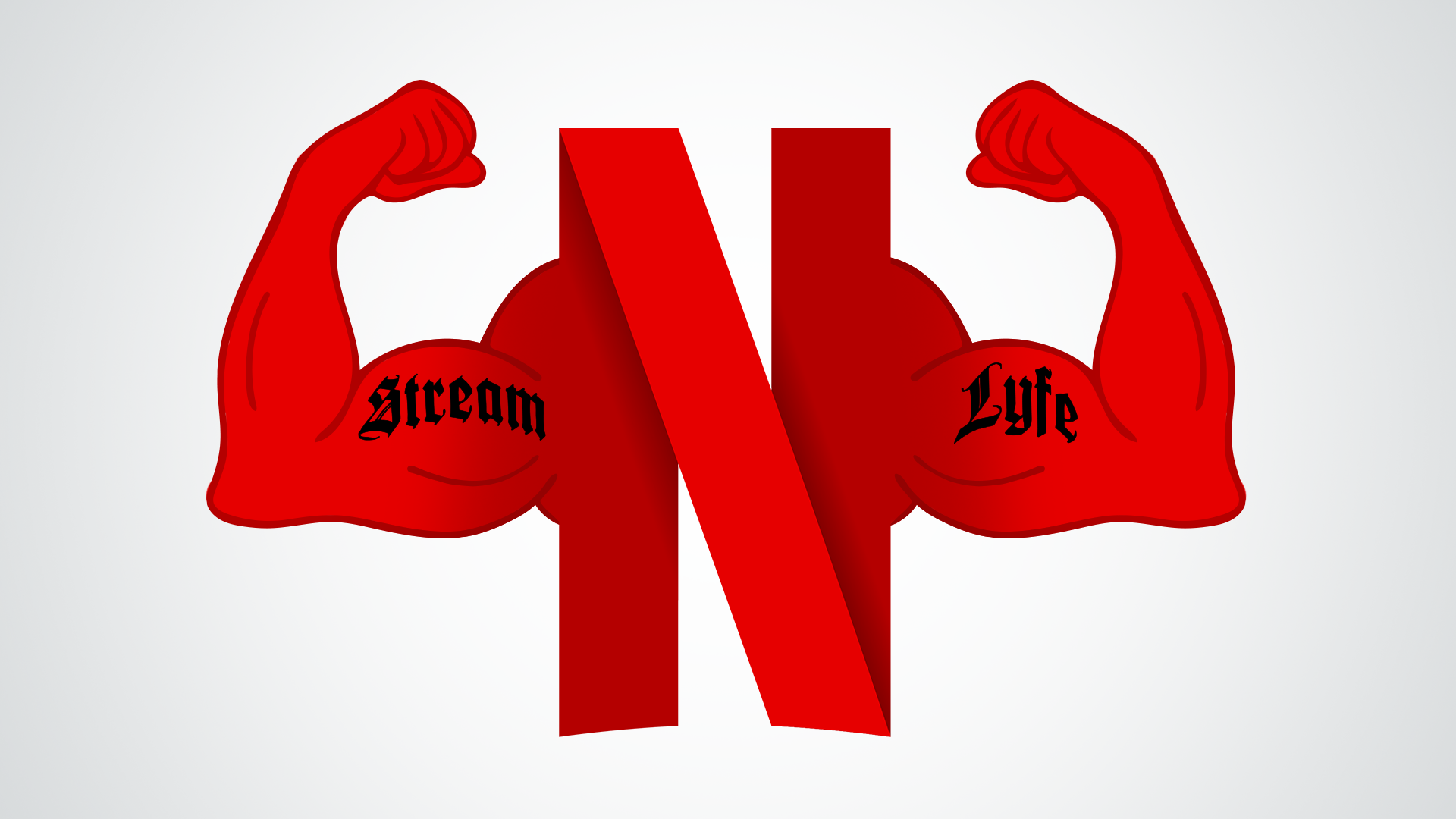 Matthew Ball, former head of strategy for Amazon Studios, just published Part 4 of his Media REDEF series explaining the business of Netflix.
Why it matters: He is considered one of the most authoritative voices on big media business, particularly streaming.
CliffsNotes:
The bottom line: Most view Netflix's massive spending as reckless, but Ball argues it isn't if you consider how it's driving an unprecedented growth that could eventually allow Netflix to surpass Facebook in engagement and Pay-TV in penetration. At that point, they will have the leverage to increase prices, bringing them closer to profitability and making the massive spend worthwhile.
3. New media startup launches exclusively...on Facebook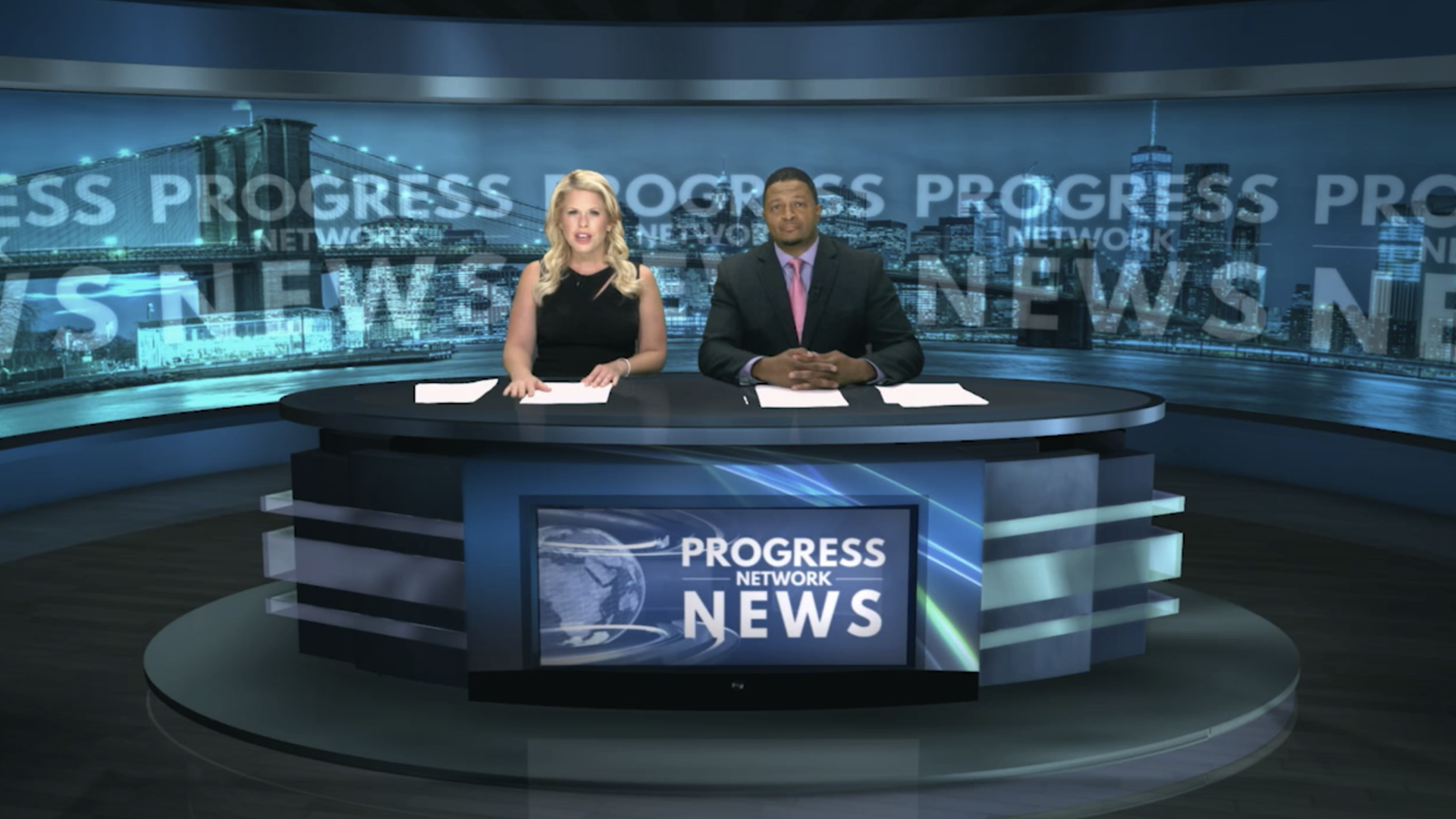 A group of media professionals is launching Progress News Network (PNN), a 2.5 minute newscast that will air daily on Facebook, Axios has learned. It is slated to reach 35–40+ year-olds with broadcast-like videos that they plan to promote through ads.
Why it matters: It's a surprising business model considering the fact that Facebook's traffic to publishers has dropped considerably since it began down-ranking content from brands and publishers in the News Feed.
"We believe that Facebook has the ideal targeting and low-cost media reach (.6 CPV) to engage an audience on a platform that is currently almost entirely dominated by extremist conservative voices."
— Steven Rosenbaum, executive producer, PNN
The details: The newscast will launch on Sept. 4 and will air daily on Facebook. It aims to target a general population of news consumers from all sides with the exception of "pro-Trump" Republicans.
Rosenbaum says the domination of right-wing voices on internet video inspired him to create counter program and to make it available to people in places where they already spend time. "It's a Facebook-first pub, and I think it has a chance to reach disenfranchised voters who are overwhelmed."
The company is growing out a team of funders and advisers to assist with the project, including:
As far as a business model goes, everyone is working pro bono between now and the midterm elections.
After the midterms, the company will look to build a business from multiple revenue streams, starting most likely with content sponsorships.
For now, the aim is to experiment with which formats work best and to see if there are other platforms, like YouTube, that could be a fit for the show as well.
Our thought bubble: There have been dozens of efforts over the past two years, on the right and the left, to create new internet shows that will help audiences distill fact from fiction online, but most have been unable to cut through and make any real impact.
Meanwhile, Digiday reports that Facebook is continuing its charm offensive with a tool to boost news publishers' reach on the platform.
4. Twitch's rise brings trouble and opportunity for Amazon
Twitch, the Amazon-owned video-streaming service used primarily for esports, is beginning to give Google-owned YouTube a run for its money.
Why it matters: Twitch will help drive Amazon's rising advertising business, but it also leaves the platform vulnerable to some of the safety, business and philosophical headaches that some of its rivals have faced for years.
Brand Safety: Twitch will inevitably face the same headaches as other live internet streamers, which is that it's harder to moderate content in real time, without more sophisticated AI being readily available, leading them to the incidents like the one Saturday, where a live shooting can be heard on camera.
Creative relationships: Creatives fear, per Digiday, that a focus on ads on a could eventually dissolve some of its creator relationships, because it will make it less community-driven and engaging.
Piracy: One of the most highly-anticipated boxing matchups between two YouTube stars Saturday was supposed to be a home-run event for YouTube. However, the match, which was officially aired on YouTube through a $10 pay-per-view livestream, earned more views through pirated streams on Twitch.
By all measures, Twitch's growth has been explosive.
It now has 2.2 million monthly unique broadcasters competing for the attention of the site's 15 million daily users, according to its website.
Twitch has experienced recent growth in viewers, in part because it has invested in going after highly sought after gaming events and influencers that have also turned into big money for streamers. It also leverages a Twitch Prime service that gives each person who connects an Amazon Prime account a single subscription to use on any Twitch channel, per VentureBeat.
The bigger picture: Twitch is by far the most popular streaming platform for gamers, but if it wants to become a larger live streaming business, it needs to get buy-in from creators, including those outside of the gaming community.
Bloomberg's Lucas Shaw reported earlier this month that Amazon has recently been pursuing exclusive live streaming deals with dozens of popular media companies and personalities, many with large followings on YouTube.
It's offering "minimum guarantees of as much as a few million dollars a year, as well as a share of future advertising sales and subscription revenue, according to several people who've been contacted by Twitch," per Shaw.
Be smart: Amazon acquired Twitch in 2014 for $970 million. That's roughly the same price that Google paid for YouTube in 2006 and Facebook paid for Instagram in 2012.
5. eSports explodes: China vs. U.S.
The global esports economy will reach nearly $1 billion in 2018, according to NewZoo, a market intelligence and research firm that focuses on gaming, with a lot of that growth coming from two distinct areas: the U.S. and China.
Esports has become a massive business in the U.S., and is expected to nearly double in U.S. revenue by 2021, according to PricewaterhouseCoopers.
Popularity has exploded in the States, in large part due to live streaming platforms, like Twitch, as well as YouTube, that can connect gamers instantly.
In China, more sophisticated technologies and culture trends around esports have helped bolster their market.
"Gaming in China is a micro economy around franchises, regardless of where game stems from ... We've made leagues out of esports franchises, even reality shows ... The hardcore user in the US is the mild user in China."
— Humphrey Ho, managing partner at Hylink, China's largest independent digital advertising agency
Ho cites several major factors to the rising esports time spent in China, including the culture of loneliness and long commutes in China that drive people to spend more time on gaming, and specifically, mobile gaming.
China's Big Tech, like Tencent and Alibaba, also provide more sophisticated gaming experiences for users, because they are able to use cross-platform promotions and social engagement (i.e., talk with friends about games on WeChat while playing them), to follow a gamers' tracks throughout the day.
For kicks: Booming eSports market opens window into Chinese culture.
6. By the numbers: U.S. fantasy sports
Speaking of gaming ...
Fantasy sports participation in the U.S. has nearly doubled in the past six years, increasing from roughly 8.3 million participants in 2012 to 15.6 million in 2017, according to a new report from Nielsen Scarborough.
This means that 6.2% of the general adult population played some kind of fantasy sport last year.
The Fantasy Sports Trade Association (FSTA) estimates that fantasy sports is a $7.22 billion industry, with over $1 billion spent on "ancillary" activities and goods, including draft parties, Sunday pizza deliveries and fantasy memorabilia.
Nielsen says the increase in interest has had a particularly big impact on professional football, with the number of NFL fans who play fantasy sports increasing from 7.4 million in 2012 to 12.5 million in 2017.
Go deeper: ESPN's big bet on fantasy.
7. Facebook's summer of musical chairs
In the past week, it's been announced that Facebook's top PR exec Rachel Whetstone is leaving the social giant for Netflix and that its top business executive Dan Rose is leaving the company, per Recode.
The departures follow other big ones this summer, including general counsel Colin Stretch, policy exec Elliot Schrage and chief security officer Alex Stamos.
Amid the shakeups, it announced the hiring of a new CMO, Antonio Lucio of HP Inc.
8. 1📱thing: Teens worry about phone time
More than half (54%) of teens say they're worried that they're spending too much time with their devices, according to a new Pew Research Center report.
Why it matters: Americans, and young people in particular, are becoming more aware of the health, safety and productivity risks of being constantly connected. That's significant because more work, economy and lifestyle opportunities are moving online.
Addiction, by the numbers:
A majority (72%) of teens say they often or sometimes check for messages or notifications as soon as they wake up, according to the survey. Roughly 40% of them feel anxious when they don't have their cellphone with them.
In total, 56% of teens associate the absence of their cellphone with at least one of these three emotions: loneliness, being upset or feeling anxious.
Read more: Awareness around cellphone addiction is prompting a new push to detach kids from their devices.