Axios Media Trends
September 20, 2022
Today's Media Trends is 1,507 words, a 6-minute read. Tell your friends to follow along by signing up.
📚 OUT TODAY: "Smart Brevity: The Power of Saying More With Less." Order now.
1 big thing: The Atlantic goes Hollywood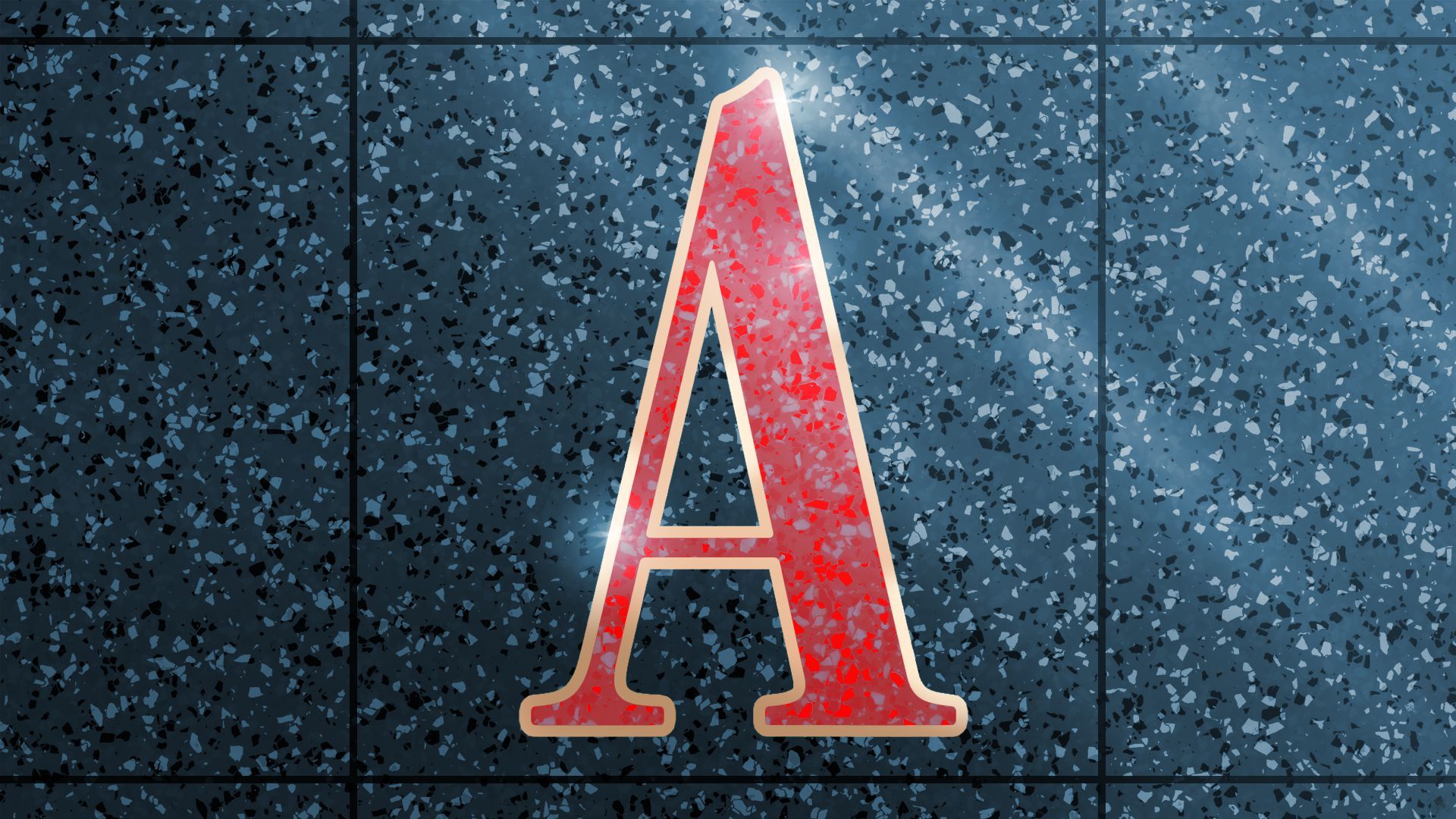 The Atlantic is pushing aggressively into film and TV projects as part of a wider licensing revenue push.
Why it matters: The company, which expects to lose roughly $10 million again this year, needs to build another revenue stream to continue on its path to profitability, CEO Nicholas Thompson told Axios.
"One of our objectives is to build out a third substantial revenue stream beyond subscriptions and advertising," he said. "Affiliate IP is obviously one place you could get that, so it's a significant focus."
Driving the news: The company is launching its first two TV and film projects: "Shadowland," a six-part docu-series, is premiering on Peacock and at The Atlantic Festival on Sept. 21, and "Lowndes County and the Road to Black Power," a feature-length documentary, will be available on Peacock in early 2023.
The Atlantic also has a scripted miniseries in development at Showtime, inspired by its piece The Undocumented Agent from 2020.
Thompson said the company has more than 12 other projects based on The Atlantic's IP (intellectual property) optioned or in the production phase.
Flashback: It's been more than two years since The Atlantic, facing pandemic headwinds, laid off nearly 20% of its staff (68 people) and stared down $20 million losses.
Today, the company has 360 total employees, nearly two dozen more than it had before the pandemic-driven layoffs.
By the numbers: The Atlantic has roughly 843,000 subscriptions across digital and print, per Thompson, up from 830,000 this time last year. Nearly half of those subscriptions (388,000) are digital-only.
The 843,000 number includes print magazines sold across physical newsstands and digital subscriptions sold through The Atlantic's partnership with Apple News.
Around 750,000 subscriptions are sold directly to consumers.
What to watch: In the future, The Atlantic could experiment with other types of revenue streams, like subscriptions for kids or international licensing partnerships, Thompson said.
2. 📚Media's new money
Publishers are leaning into books, NFTs, commerce sites and Hollywood deals as a way to make money beyond advertising and subscriptions.
Why it matters: Many of these alternative revenue streams begin as marketing vehicles for the journalism that supports them.
Driving the news: Fox News Media will announce today its fifth book, "Faith Still Moves Mountains: Miraculous Stories of the Healing Power of Prayer'' by its host Harris Faulkner.
The book, which debuts in November, is the latest from the network since it launched its own imprint in 2020.
Fox News Media has sold nearly 1.5 million books since the imprint launch, a spokesperson told Axios. Shannon Bream's two "The Women of the Bible" series books have collectively sold around 800,000 copies.
Between the lines: The Atlantic, ESPN, iHeartMedia, Daily Wire, Crooked Media and others have all launched their own imprints in the past two years. Others, like Forbes and The Economist, have had imprints for a while.
What to watch: Several publishers are looking to invest more in commerce as services journalism continues to fill a void left by a quieter news cycle.
The Washington Post currently has job listings posted that suggest it's looking to push its e-commerce strategy "globally across our desktop, mobile web, and app environments."
3. Exclusive: New fake news farm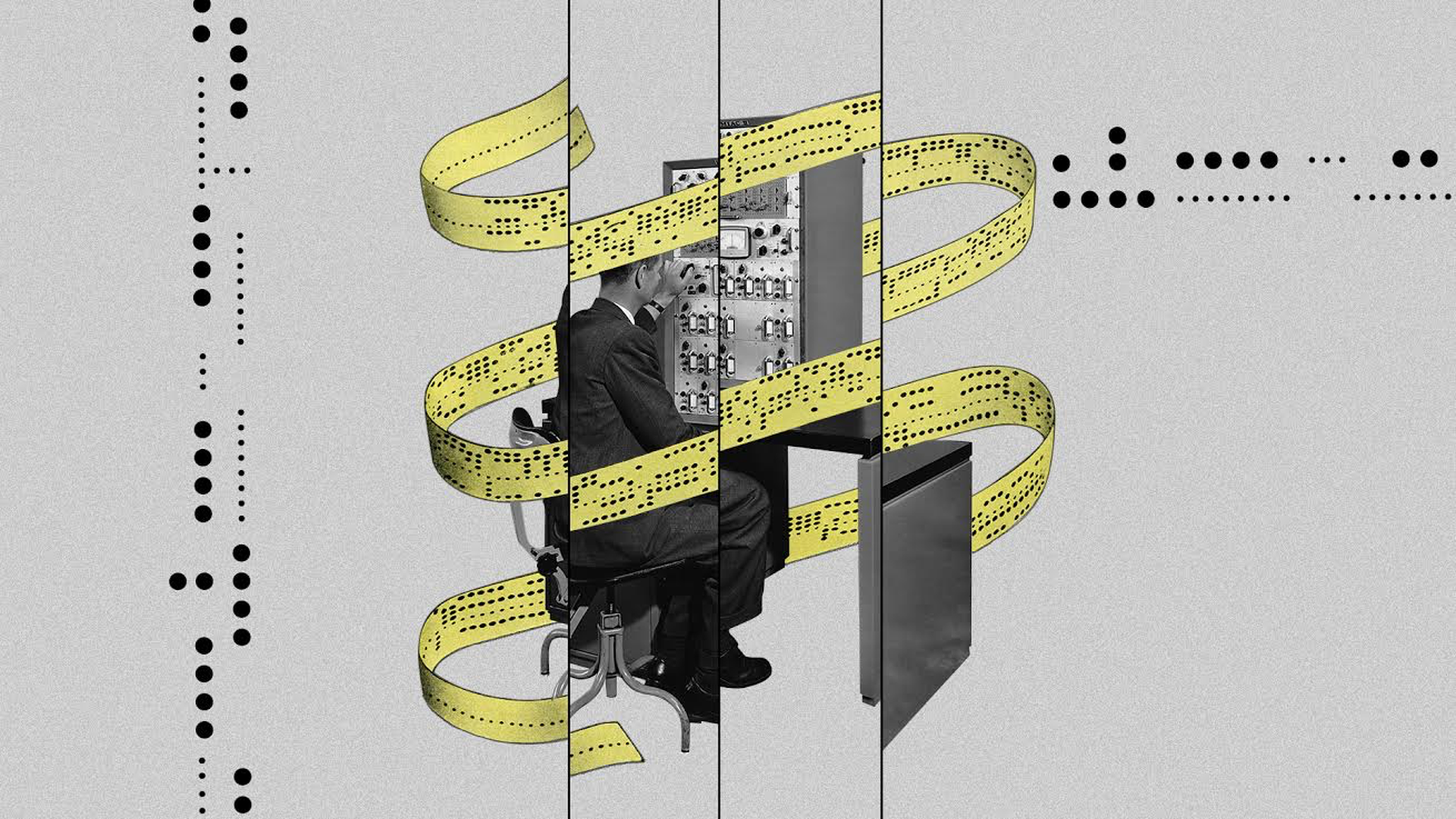 New websites and newspapers disguised as local news outlets are promoting Democratic candidates in five battleground states, according to a new report from NewsGuard.
The websites appear to be linked to the American Independent, a progressive national news website backed by a nonprofit owned by progressive operative and Media Matters founder David Brock.
Why it matters: The revelation speaks to a growing trend of political operatives on both sides of the political aisle using outlets disguised as real local news sites to persuade voters.
Details: The report finds that five new websites that are made to look like local news sites appear to be linked to American Independent.
The websites, built on WordPress, note on their homepages that they are a subsidiary of American Independent Media, a nonprofit "whose mission is to use journalism to educate the public, giving them the information they need about local and federal issues," they write.
The sites, which are made to look like local news sites in Michigan, Ohio, Pennsylvania, Wisconsin and Arizona, all feature a nearly identical design and format.
They also feature writers and republish articles from the American Independent. NewsGuard found dozens of examples in which articles support Democrats and criticize Republicans.
Between the lines: While it's unclear the exact relationship between the American Independent and American Independent Media, there's some sort of mutual backing behind these sites.
At least two of the sites — Arizona Independent and Pennsylvania Independent — had Facebook promotions paid for by American Independent.
What to watch: NewsGuard also found that the backer of these sites appears to be publishing print newspapers that are similar to the digital news sites and is distributing them on the ground in states where the digital news sites exist.
The other side: "The American Independent and its predecessors have been reporting progressive news on a national level since 2015. Starting last year, as part of an effort to reach even more readers we expanded into this state-specific model," said American Independent president Matt Fuehrmeyer in a statement to Axios.
"Currently, our distribution network of online and print publications reaches more than 3 million readers every month. We expect to continue bringing readers the information they need and want for years to come."
Editor's note: This story has been corrected to delete an incorrect reference labeling David Brock a billionaire. It has also been updated to include a comment from the American Independent.
4. Eli Manning on ManningCast season 2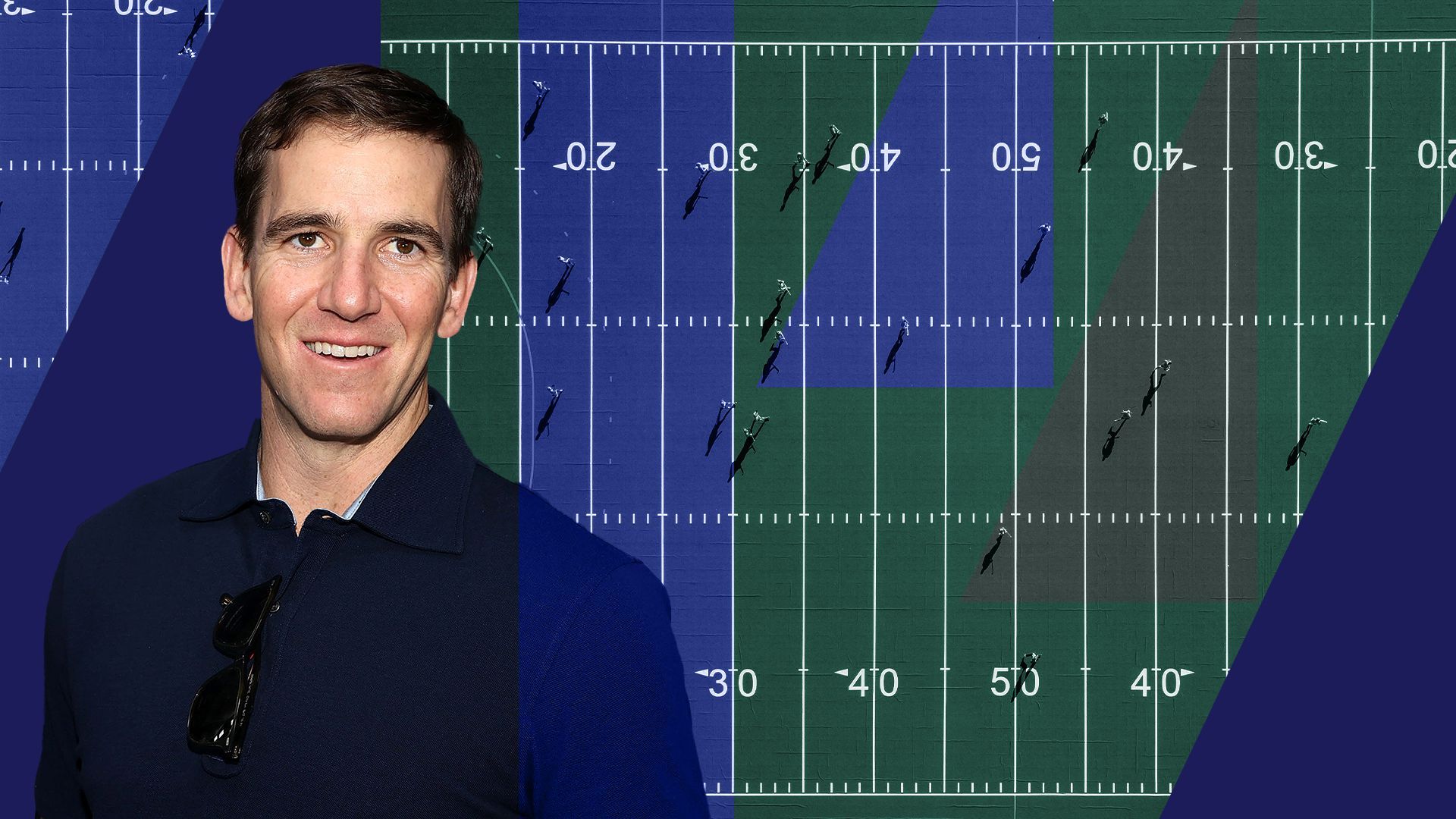 Season 2 of ESPN's hit ManningCast alternative broadcast show on Monday nights will run a little bit smoother, but it will still include lots of celebrity appearances, awkward moments and brotherly teasing, Eli Manning told Axios in an interview.
Why it matters: Other networks are trying to copy the successful alternative broadcast format that has been championed by Eli Manning and his older brother Peyton, but Eli Manning said the brotherly connection sets them apart.
"It's such a unique model," Manning said. "And I think it works ... just because the brother connection makes it interesting."
"We're not scared to get made fun of. We're not scared to make mistakes and keep it very raw and authentic," he said.
Details: This season, the duo will continue to bring on celebrity guests in addition to football pros. The brothers will also continue to experiment with activities that keep the broadcast lively, while avoiding some gaffes.
"I think in the middle of the game, it's fun to have celebrities on and hear about their relationship with football and how it's impacted their lives and who they grew up watching."
"Some of the ideas that we had, they were total failures, like Peyton trying to put on a helmet, and called a play ended up being like most-talked about things. So like, our bad ideas end up being very successful."
What's next: Asked about the rise of sports betting, Manning said, "I think as long as you're doing it responsibly, and being smart about it, and not going outside your means, I'm OK with it."
5. 🔑 Hollywood's zeitgeist problem
Viewership for the 2022 Emmy Awards on NBC last week fell to an all-time low of just 5.92 million viewers.
Meanwhile, the NFL last week had its best opening weekend in terms of live TV viewership in six years. (NBC aired the Emmys on Monday so as not to interfere with its Sunday Night Football broadcast.)
Amazon believes it "exceeded" its expectations of 12.5 million viewers for its debut of "Thursday Night Football," according to an internal memo obtained by Sports Business Journal.
Why it matters: Hollywood doesn't just have a streaming problem, it has a relevancy issue. Award shows don't tap into the same cultural zeitgeist that they used to.
"Shows like the Emmys and the Oscars used to aspire to elegance, a quality that isn't so valued now, for reasons both good and bad," New York Times' television critic Mike Hale wrote last week.
By the numbers: On average, viewership across the four major award shows this year is less than one-third of what it was a decade ago. A similar trend exists for sports championship series outside of the Super Bowl.
Go deeper: The Academy's secret plan to overhaul the Oscars by Puck's Matt Belloni
6. Exclusive: Time's new climate push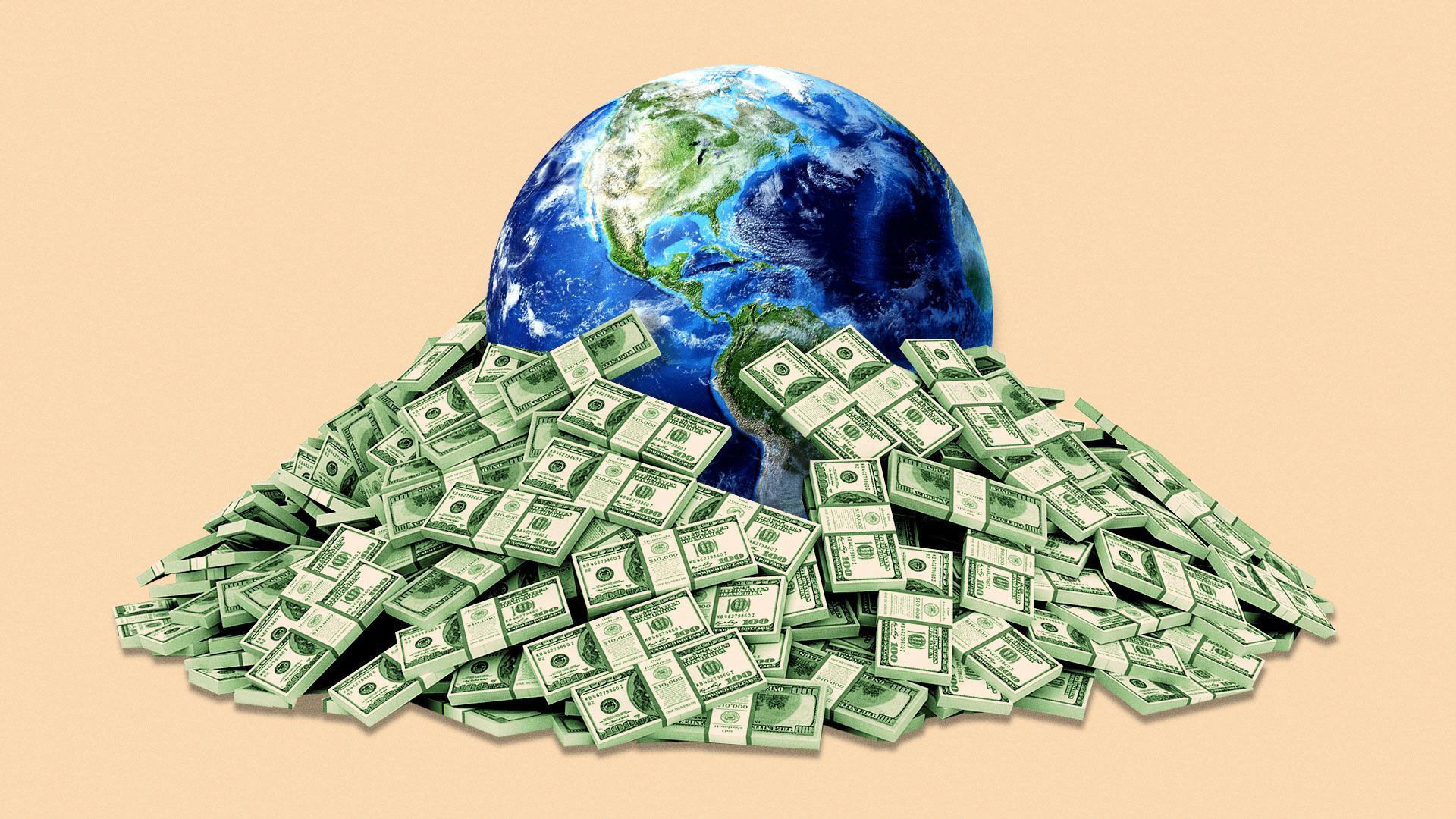 Time is launching a sustainability division called "CO2 by Time" that will offer companies tools that go beyond just offsetting their carbon emissions.
Details: CO2 by Time is launching curated climate action portfolios that will allow companies to offset their own carbon emissions and fund additional climate-friendly activities.
It's an independent division within Time that doesn't sit within the company's newsroom or business department.
The business is funded by Time initially but eventually plans to be self-sustaining through service fees.
By the numbers: The average brand is expecting to put in $10,000 to $100,000, Simon Mulcahy, Time's president of sustainability, said. "This is what most companies are spending at the minimum on offsets."
For now, CO2 by Time will focus on enterprise clients, but Mulcahy said it aims to launch a consumer platform later.
7. MeWe joins the blockchain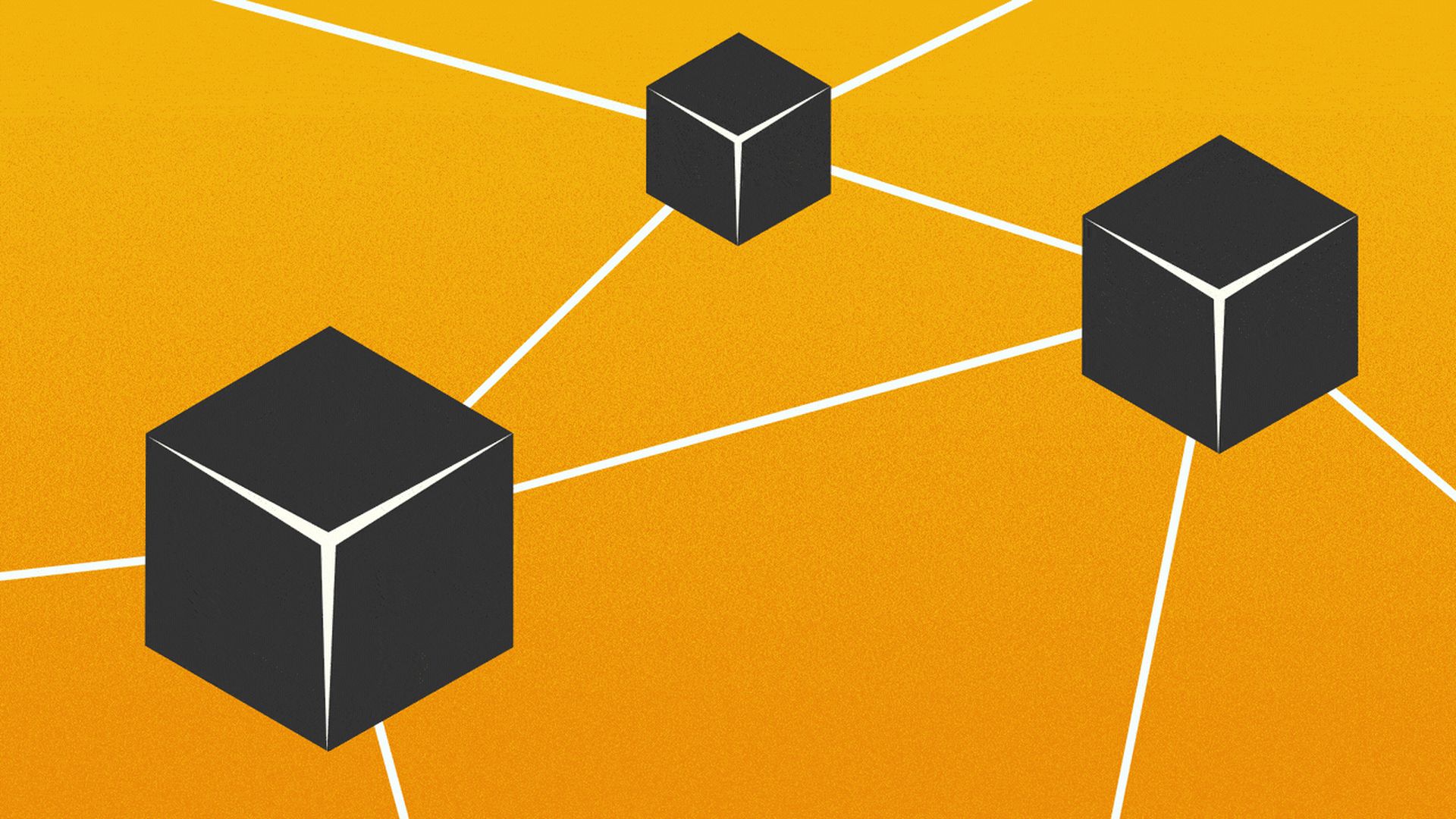 MeWe, a free and subscription-based social media platform that bills itself as a privacy-focused alternative to Facebook, is migrating its entire platform to a blockchain-based, decentralized web infrastructure backed by billionaire Frank McCourt's Project Liberty venture.
Why it matters: With 20 million users, MeWe becomes the first major social network to migrate its tech over to Project Liberty's decentralized social networking protocol.
"This is huge validation of the project," McCourt told Axios