Axios Media Trends
August 20, 2019
Good morning. Thanks for subscribing to Media Trends. Tell friends to follow along by signing up here.
Today's Media Trends is 1,841 words, a 7 minute read.
1 big thing: The rise of advertising activism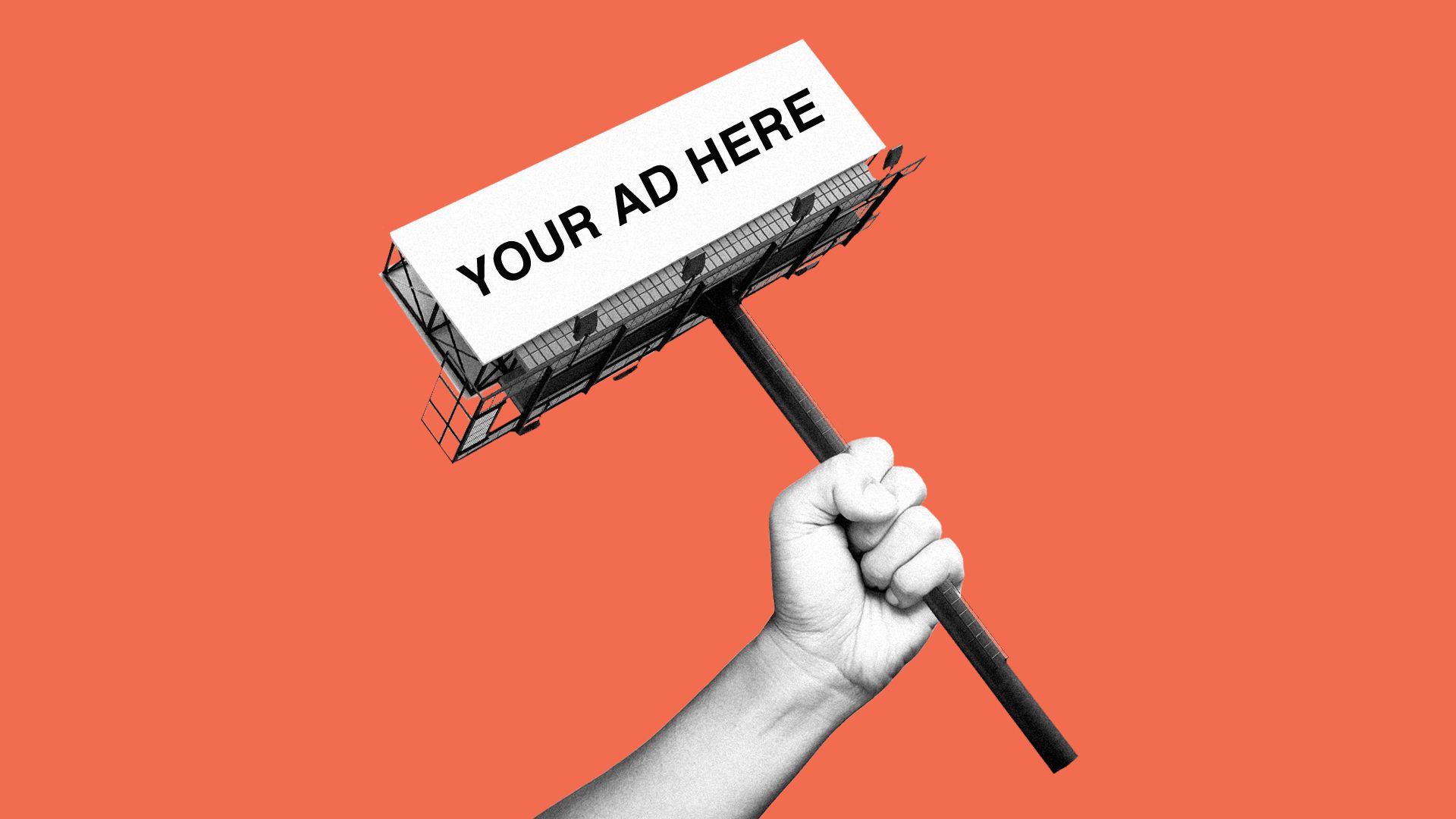 An increase in boycotts, threats and blacklists under the Trump administration is putting pressure on corporate America to be more selective with their marketing dollars.
Why it matters: A new era of advertising activism has exploded with Trump, pointing to the increasingly large role that advertising plays in supporting a healthy information ecosystem and democracy.
Driving the news: "At least $235 million in revenue is generated annually from ads running on extremist and disinformation websites," according to a new Global Disinformation Index study reported by CNN that will be released in September.
The places where these ads end up often go unnoticed by advertisers, which are increasingly buying bulk ads in an automated fashion.
Between the lines: Advertising executives are using more sophisticated "blacklists" to prevent their ads from appearing next to dodgy news, The Wall Street Journal reports.
While advertisers have used these types of tactics for years to avoid headlines around bombs and shootings, The Journal says that some news companies are beginning to feel the impact of those efforts.
The big picture: Advertising boycotts have become more frequent in the era of Trump, #MeToo, and accountability politics.
There's been a record number of advertising boycotts on major ad platforms like Facebook and YouTube over their failures to police extremist or inappropriate content.
Fox News, Breitbart and other conservative outlets have faced numerous ad boycotts in response to advertising pressure from activist groups.
Sleeping Giants, a social media activist organization that encourages companies to pull their ads from platforms or outlets that distribute misinformation, has been ramping up pressure on advertisers to stop marketing on Google and Facebook-owned properties, as well as TV shows and websites that they claim run misinformation.
Their boycott efforts have been mimicked by other advocacy groups like the progressive Media Matters and the conservative Media Research Center.
Be smart: As more more fact-based journalism moves behind a paywall to account for advertising slumps, experts worry that a void is being created for those looking to access high-quality news for free. That journalism typically would've been accessible through ad-supported news media.
"Even when they are relatively successful, nonprofit and subscription funding end up incentivizing creation of content for only a select group of citizens — the highest-income, highest-education demographics," writes Rodney Benson, chair of NYU's Department of Media, Culture, and Communication in a response at a 2019 Antitrust and competition conference at the University of Chicago Stigler Center.
Yes, but: Advertising and corporate sponsorship have the ability to sway the independence of news media, an argument being used by the Bernie Sanders campaign to undermine the media during the 2020 campaign.
What's next: There's more pressure on corporations today to stand for issues that their consumers believe in, which has also contributed to rise the advertising activism and accountability. Expect to see more ad boycotts and pressure on advertisers increase leading up to the 2020 election.
2. Exclusive: The results from Facebook's conservative bias audit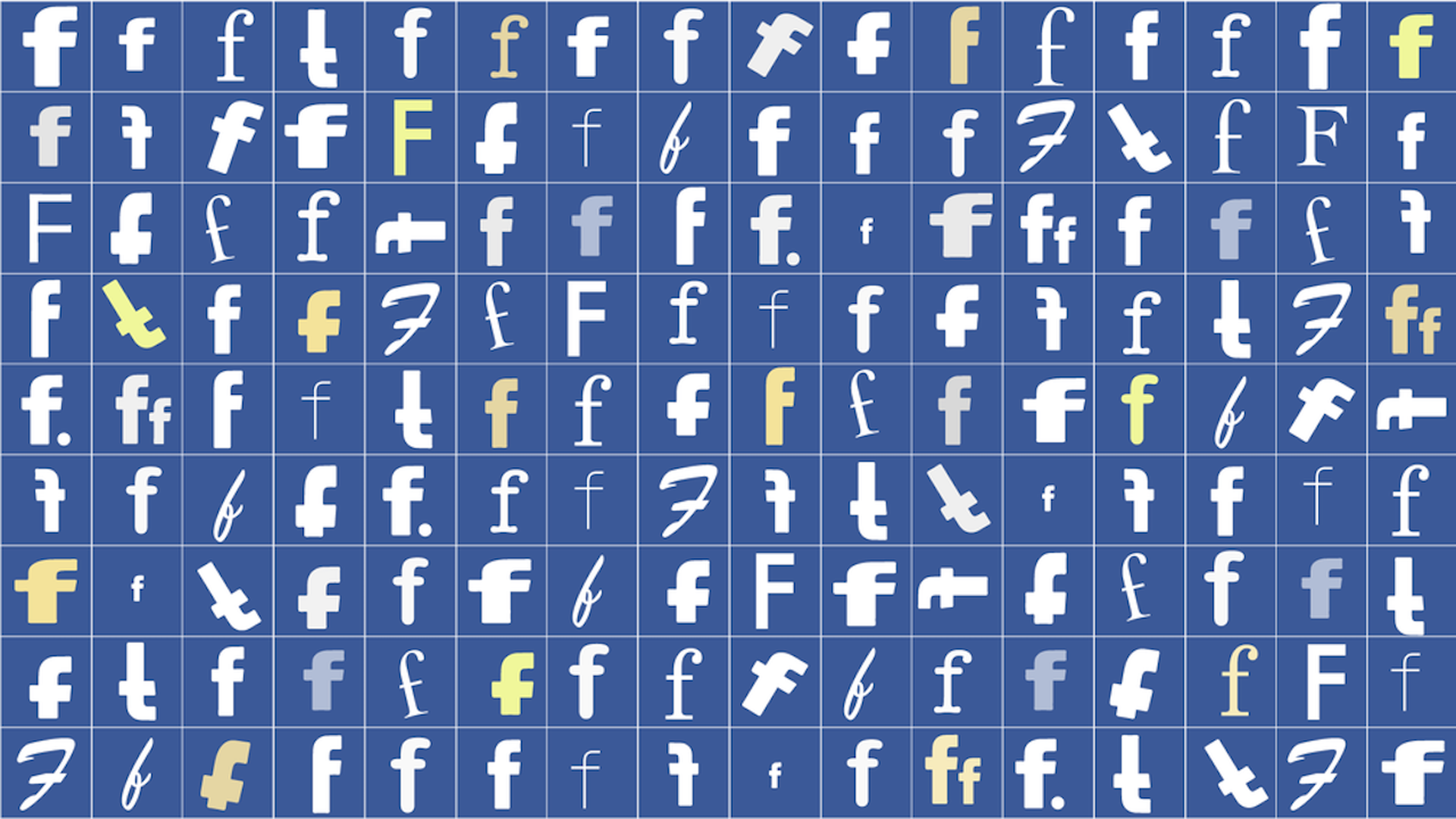 Facebook will release the findings of a roughly year-long conservative bias audit Tuesday, along with changes to its advertising policies as a result, executives tell Axios.
What's new: The only new policy that's being announced alongside the audit results will be a small adjustment made to Facebook's "sensational" advertising policy, which will now allow the display of medical tubes connected to the human body.
The medical tube policy makes it easier for pro-life ads focused on survival stories of infants born before full-term to be accepted by Facebook's ad policy. Facebook notes that the policy could also benefit other groups.
Details: The audit was conducted by former senator Jon Kyl and his team at the law firm Covington & Burling. It included interviews with approximately 133 conservative lawmakers and groups. Kyl and his team presented initial findings to Facebook last May and began conducting follow-up interviews in May 2019.
The findings: According to the audit, concerns expressed by conservative interviewees generally fell into six categories:
Content Distribution and Algorithms
Content Policies
Content Enforcement
Ad Policies
Ad Enforcement
Workforce Viewpoint Diversity
What's next: Clegg says that this is "the first stage of an on-going process" and that "Senator Kyl and his team will report again in a few months' time."
The bottom line: Accusations of political bias against Facebook and Big Tech have become a political weapon wielded by conservatives. It's doubtful an audit will stop that effort.
Go deeper: More details on each of the 6 areas of focus
3. Inside Facebook's new plan for news
Facebook executives tell Axios' Mike Allen that they're hiring seasoned journalists to help curate a new "News Tab" that they hope will change how millions of users consumer news, beginning with a test this fall and a national launch next year.
Why it matters: News Tab is an effort by Facebook to restore sanity and credibility that's lost in the chaos of people's current main feeds.
What's next: A News Tab test for 200,000 users is scheduled to begin in October, with a rollout to all U.S. users early next year.
4. Podcasts get that VC cash
Venture capital money is pouring into podcast companies, with roughly 3x times as many deals being brokered today than 10 years ago.
Why it matters: Data has long suggested podcast listenership would explode as more Americans adopt smart speakers and voice assistants in their homes.
But before 2017, venture capitalists shied away from investing in podcast startups, fearing that Apple already had too much of a stronghold over the market and because the industry was (and still is) rather decentralized, which means that money hasn't flowed into it as quickly.
Yes, but: Those trends are starting to change. Some venture-backed podcasts are experiencing major exits into bigger podcast platforms that are beginning to rival Apple — most notably, Spotify.
By the numbers: About 90 million Americans listen to podcasts on a monthly basis, according to a report from Edison Research. But podcasts are only expected to be about a $670 million advertising industry this year, according to a report from the IAB and PwC.
By comparison, the newspaper industry brought in roughly $14.3 billion in revenue last year with about a 28.6 million weekday circulation and 30.8 million daily circulation.
Some of the most notable venture investments in podcasts this year ...
Some of the most notable podcast exits this year:
February 2019: Gimlet, a podcast network, sold to Spotify for a reported $230 million.
February 2019: Anchor, a podcast production company, sold to Spotify for a reported $110 million.
March 2019: Parcast, a podcast network, sold to Spotify for $56 million.
The big picture: Spotify's $500 investment in podcast companies this year hasn't gone unnoticed by listeners. Reports suggest that Spotify's market share had roughly doubled from 2017 to 2018, as it continues to eat at Apple's market share.
5. Social media, a global propaganda weapon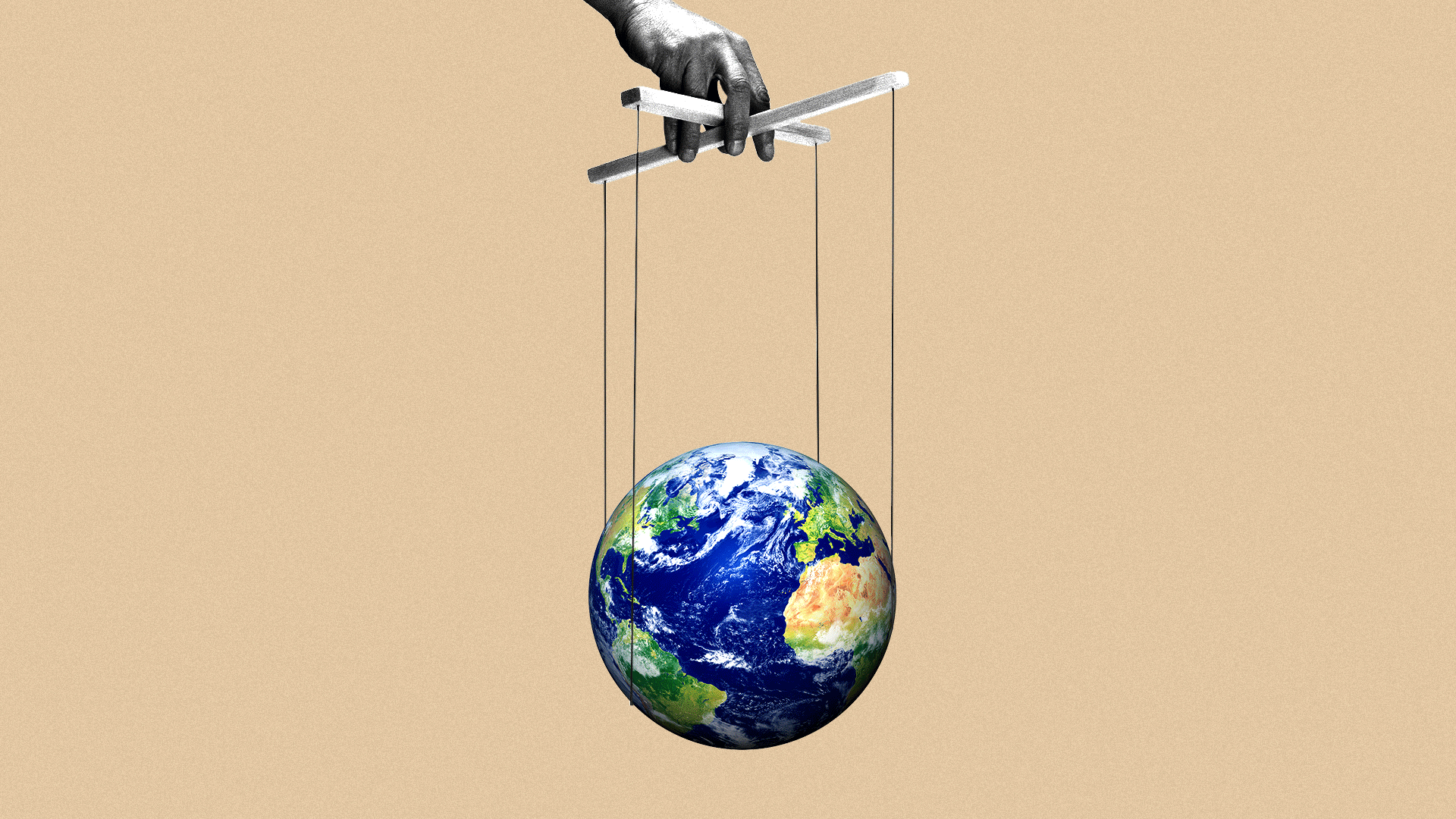 Twitter and Facebook announced Monday the takedown of coordinated misinformation campaigns from the Chinese government, the latest in a list of global regimes caught using social media to exploit their own people, spread propaganda or retain power.
Why it matters: While mostly Western leaders around the globe push to hold social media companies accountable for large-scale misinformation campaigns, autocratic regimes have become increasingly reliant on social media technologies.
Russia: Facebook found 2 Russian-backed misinformation campaigns earlier this year targeted at users in Eastern Europe, including Russia, along with Central Asia.
Myanmar: Facebook admitted last year that its platform was used by Myanmar military officials to systemically target a mostly Muslim Rohingya minority.
The big picture: There was a longtime narrative that social media and cyber manipulation was caused by everyday hackers who sought to disrupt society, but increasingly, tech companies and law enforcement are finding that there are more abuse cases by governments than rogue actors.
What's next: After uncovering the Chinese efforts Monday, Twitter said it will no longer accept advertising from from "state-controlled news media entities."
Flashback: Last year, Jennifer Grygiel, an assistant professor at the Newhouse School of Communications at Syracuse, found that U.S. government-backed Radio Free Europe/Radio Liberty, which typically broadcasts abroad, bought ads on Facebook targeted at users in the US.
6. The internet's accessibility reckoning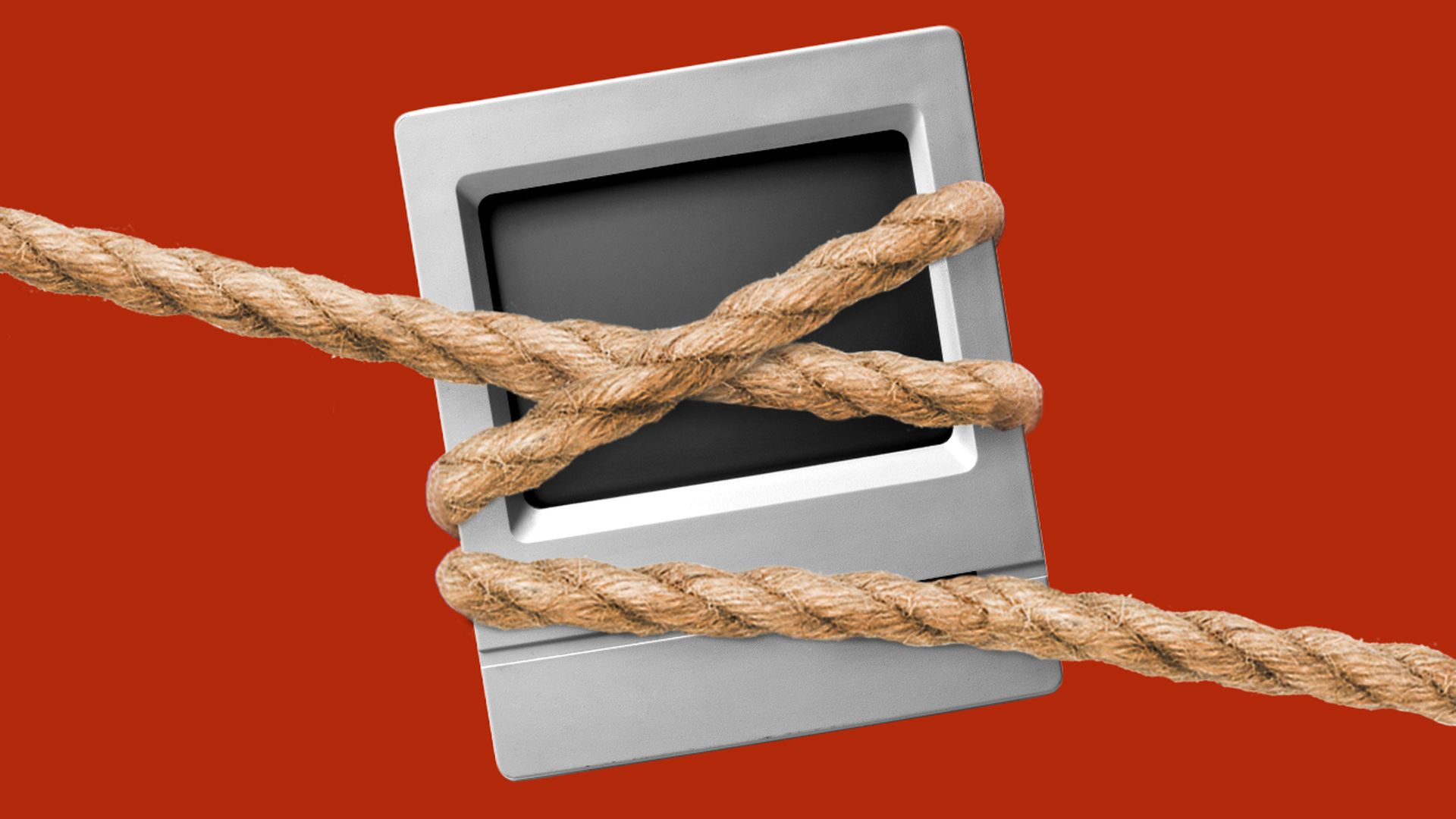 A years-long legal battle between Dominos Pizza and a blind man named Guillermo Robles over whether Dominos is required by law to make its website accessible to the disabled could make it all the way up to the Supreme Court this year.
Why it matters: If the case goes that far, the outcome will forever change the way the internet is regulated and could determine what how accessible the internet will be in the future for the 15% of Americans that today live with a disability.
Driving the news: Dominos is petitioning the Supreme Court to take up the case, after a federal appeals court sided with Robles' lawsuit in 2016.
The pizza giant argues that compliance to the law is costly and unnecessary, since the law doesn't explicitly include internet provisions. The disabled community argues that online coverage is implied in the American Disabilities Act (ADA).
Between the lines: Inconsistent court rulings on the issue over the years have brought little clarity on the debate, leaving millions of Americans unable to properly access retail and consumer websites the same way they can physically access those businesses through things like required ramps and railings.
The big picture: A growing number of lawsuits are being brought up around the country by disabled consumers against businesses that argue they aren't legally required to make their websites and mobile apps accessible to disabled people.
7. Streaming arms race heats up
Headlines from the past week, about the streaming war that never ends:
Apple is reportedly spending $6 billion on original shows, per the FT. NBC News' Dylan Byers says that number is probably high, but helps Apple compete from a public relations perspective in the streaming wars. Bloomberg reports that Apple plans to launch Apple TV+ for $9.99 monthly and will debut the service in November.
Disney unveiled its plan to expand Disney+ internationally Monday, saying it would make the service available in Canada, the Netherlands, Australia and New Zealand this November. It also said its service would be available on almost every major streaming platform, with the exception of Amazon.
ViacomCBS CEO Bob Bakish said on an investor call last week that the combined company will be "one of largest content spenders in industry." He said the two companies spent more than $13 billion on content combined in the past 12 months. (For context, Netflix expected to spend roughly $15 billion this year.)
AT&T said yesterday that AT&T TV, the latest in its long list of TV services, is set to roll out nationwide by the end of 2019, starting starts at $59.99 per month.
What to watch: Netflix's emergence in unscripted contest programming is challenging broadcast, cable via Variety
8. 1 fun thing: Goodbye, clicks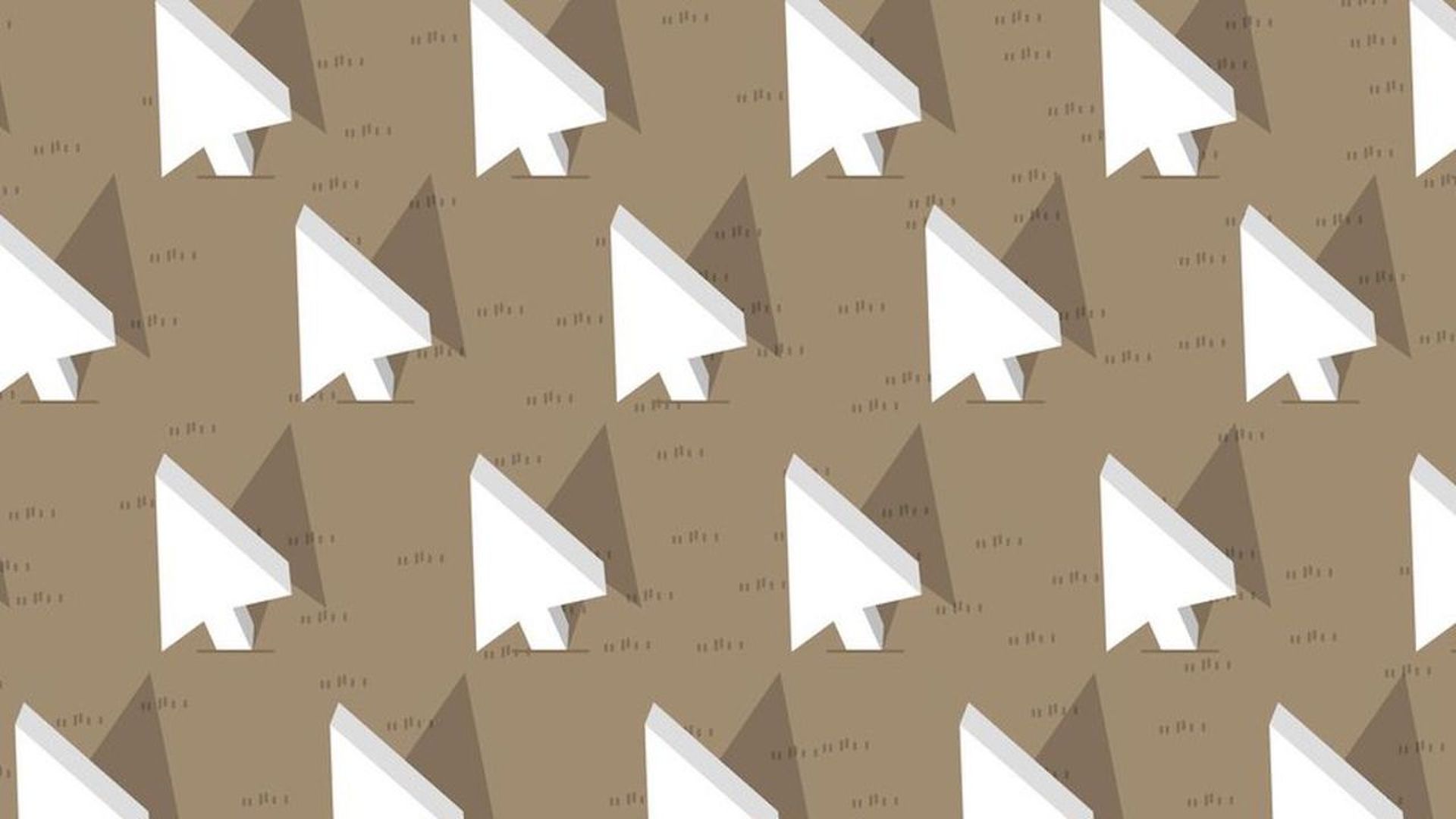 For the first time last month, a majority of all browser-based searches on Google.com resulted in zero-clicks, according to a new study from software company Sparktoro.
Why it matters: The report's author notes that Google's functionality has changed to keep users within the Google ecosystem, not to always refer them outside of it. "We've passed a milestone in Google's evolution from search engine to walled-garden," he writes.
Details: On mobile, where the majority of search traffic takes place, organic searches have fallen about 20%, and have instead been replaced by paid searches and "Zero-click" searches, or search queries that result in snippets of information being presented, removing the need for a user to click into a link.
In January 2016 the report notes, more than half of mobile searches ended without a click, while today it's almost two-thirds.
Go deeper: The death of the click