Axios Media Trends
February 23, 2021
Today's Media Trends is 1,466 words, a 6-minute read. Sign up here.
1 big thing: Facebook wins news deal Down Under
Facebook has struck a deal with Australian lawmakers to pay local publishers for their news content after the government agreed to change its new media code.
Why it matters: The agreement ends Facebook's temporary ban on sharing news links on its platform in the country. It also ends Facebook's global ban on users sharing links to Australian news publishers.
Be smart: Data showed that the link-sharing ban caused news traffic to plummet in the region.
While the law was intended to benefit publishers, the days following Facebook's link ban showed that if the tech giant refused to comply with the law and instead opted to leave the country, it could've been very problematic for local news firms that rely on Facebook for traffic.
Details: On Monday, the government released four amendments to the media law that say that the new code, which is still expected to pass, may not apply to Facebook if it can broker enough deals with publishers.
Facebook's VP of News Campbell Brown says the company will be restoring news on Facebook in Australia in the coming days.
2. Scoop: Scripps plots national lifestyle networks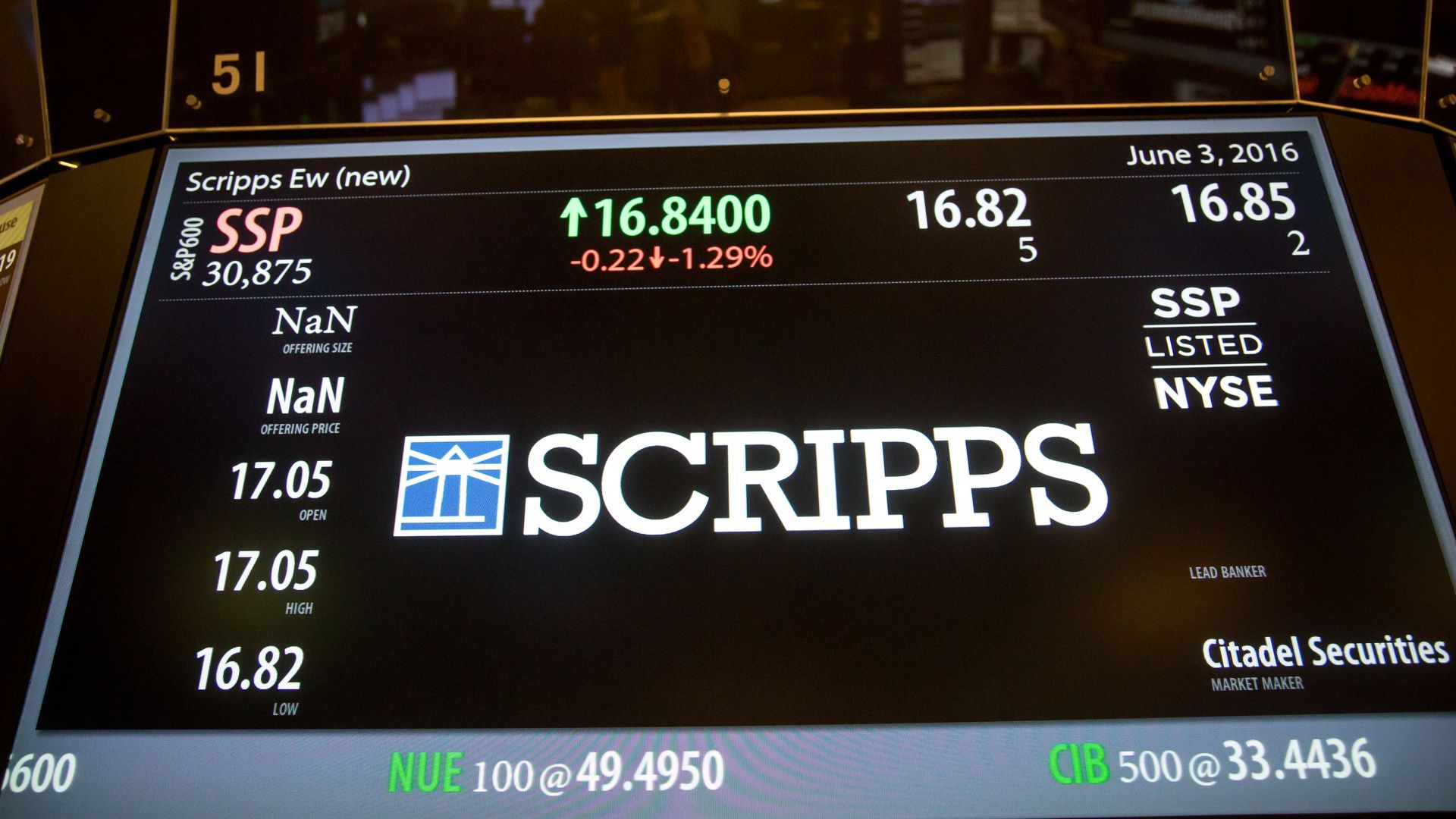 E.W. Scripps is planning to create new national lifestyle networks that will leverage its recent $2.65 billion acquisition of national broadcast company ION, sources tell Axios.
The big picture: The company, founded in 1878, has managed to survive all these years by gradually spinning off its newspaper business, while simultaneously acquiring and then reimagining its television assets.
Driving the news: The networks will be managed by the group within Scripps that handles entertainment programming, according to a source familiar with the company's planning.
The company has begun to migrate multicast networks Bounce, Court TV, Court TV Mystery, Grit and Laff to the stations that it acquired from the ION deal, creating cost savings.
The networks will be available to consumers both over-the-air and via cable packages, which will presumably help them reach scale at the national level.
Scripps currently sells most of its television advertising at the local level via its local affiliate stations. New national networks would help the local news giant tap into a more lucrative national ad market.
The big picture: ION owns the country's largest broadcast station group and provides most of its programming to consumers via over-the-air broadcasting, a free method of TV consumption that's growing rapidly.
For years, ION has mostly filled its airwaves with reruns of popular programs like Law & Order that it can sell national advertising against.
Regulations require that ION networks be included on most cable packages, so Scripps can't charge cable carriers for distributing the programming, but it gets guaranteed cable distribution.
This dynamic gives Scripps' new networks a unique advantage. They will be available not only to the American households that still pay for cable, but also to the growing number of Americans that have cut the cord.
The bottom line: The new networks could compete with the lifestyle cable networks that E.W. Scripps spun off years ago, including the Food Network, Travel Channel, HGTV and others.
Discovery later went on to buy those assets, which today are core to its Discovery+ streaming strategy.
👀 Discovery said yesterday that Discovery+, which launched in January, has more than 11 million global paid subscribers.
3. How memes became a bigger problem than deepfakes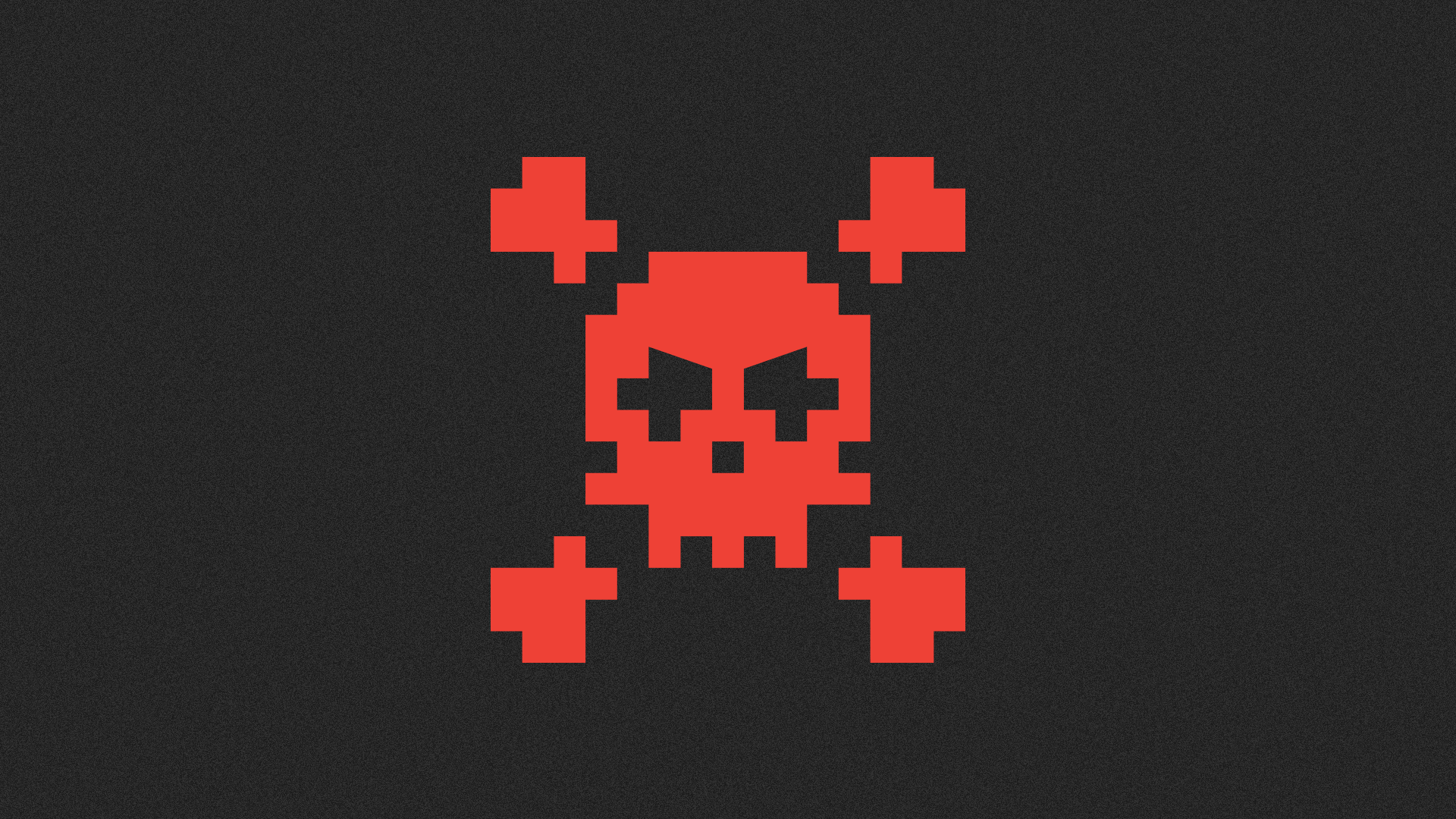 Wall Street's populist uprising, the Capitol siege and a strong U.S. anti-vaccination movement show the power of memes in spreading misinformation and influencing communities online, Axios Science editor Alison Snyder and I write.
Why it matters: For years, there's been growing concern that deepfakes (doctored pictures and videos) would become truth's greatest threat. To-date, that hasn't happened yet.
Instead, memes have proven to be a more effective tool in spreading misinformation because they're easier to produce and harder to moderate using artificial intelligence.
"When we talk abut deepfakes, there are already companies and technologies that can help you understand their origin," says Shane Creevy, head of editorial for Kinzen, a disinformation tracking firm. "But I'm not aware of any tech that really helps you understand the origin of memes."
Yes, but: While artificial intelligence has been successful in identifying misleading phrases and images separately, it isn't yet equipped to understand how context changes when text and images or videos are overlaid in a meme, Creevy says.
It is partly an image recognition problem. "Memes can be made arbitrarily complex," says Dileep George, an AI researcher and founder of Vicarious AI.
It's also a cultural problem. A human can detect slight manipulations to a graphic, but they can be "extremely hard for deep learning systems to parse," George says, adding that AI systems may get better at detecting them as the data used to train them expands.
4. Spotify goes all in on ads
Spotify on Monday announced a first-of its kind digital audio network that will combine all of the audio streaming giant's music and podcast ad inventory.
Why it matters: Spotify Audience Network will let marketers run targeted digital audio ads at scale, similar to banner ads or search ads on Facebook and Google.
The audience network is the culmination of many products that Spotify has been building and acquiring for years. (Here's a timeline.)
Yes, but: In order to make sure there's enough ad inventory to run Spotify's ad network, the company says it's also investing in new tools that will help it scale the creation of podcasts, and lure more eyeballs.
The big picture: Spotify's tapping into a booming digital audio market, but like all new mediums, consumer adoption has far outpaced monetization.
Traditional radio far outranks digital audio platforms in ad revenue, but Spotify is hoping that the development of its new ad tools, and investments in content will help it close that gap.
Meanwhile, bigger players in the industry continue to gobble up podcast upstarts. Last week:
iHeartMedia acquired podcast tech and measurement company Triton Digital from The E.W. Scripps Company for $230 million.
Acast, one of the largest podcast hosting and monetization companies, acquired RadioPublic, the podcast technology startup founded by nonprofit Public Radio Exchange (PRX).
5. Exclusive: Outdoor sports media firm raises $150 million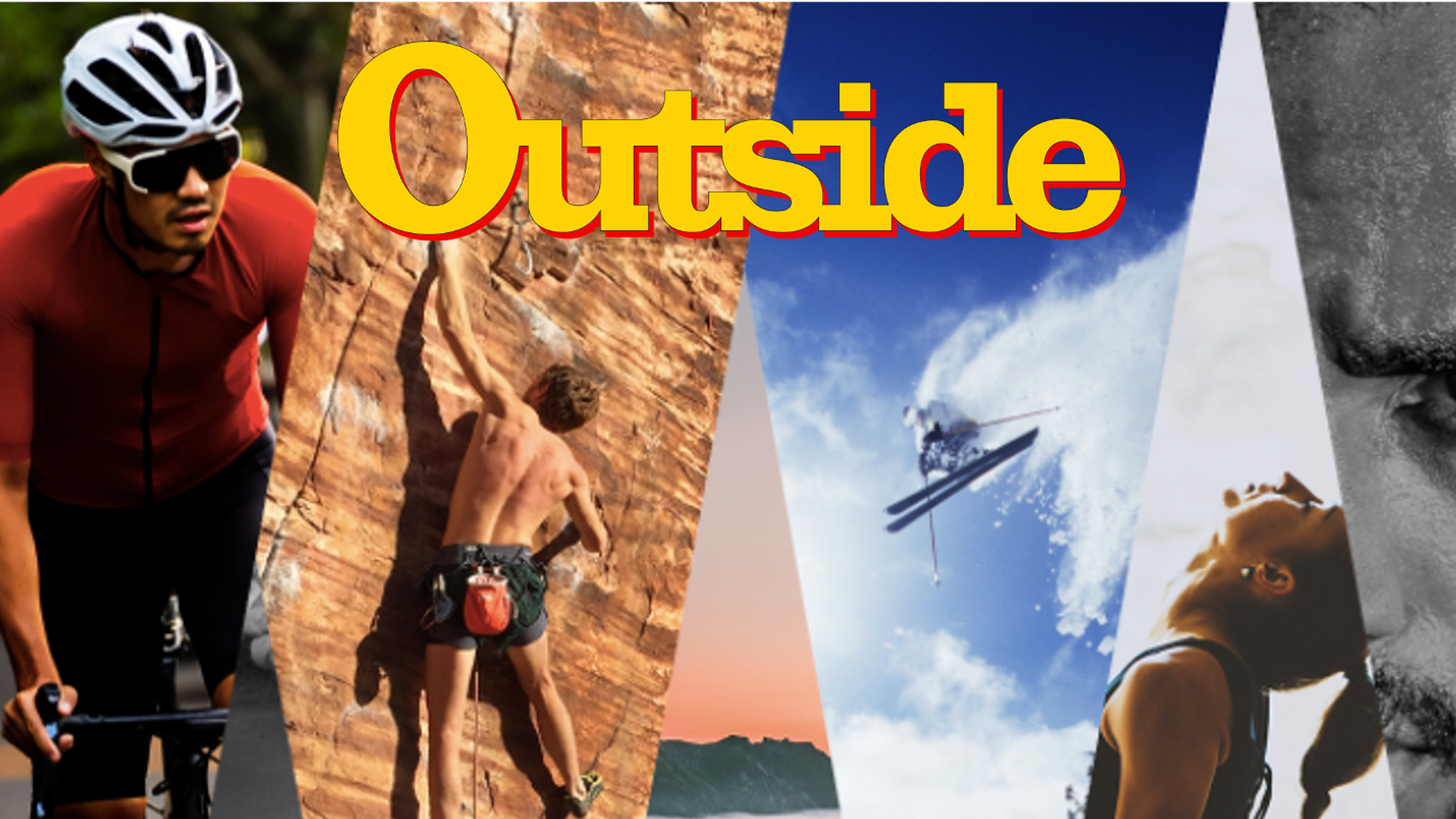 Pocket Outdoor Media, the 4-year-old media company that's home to 22 active lifestyle publications and several technology groups, announced a $150 million Series B funding round led by Sequoia Heritage to fuel acquisitions.
Driving the news: The company is also announcing the purchase of five outdoor sports media and tech companies and is changing its name.
Pocket Outdoor Media is now "Outside" and will be the new home to Outside Integrated Media, the producer of Outside magazine.
It will also own Outside TV, Gaia GPS, a mobile mapping and app for backcountry adventurers, Peloton Magazine and athlete event registration platform athleteReg.
The company currently is home to over 20 publications, including Yoga Journal, SKI, BACKPACKER, Women's Running, Better Nutrition, and more.
By the numbers: With the deal, the company will have about 1 million paid subscribers, says Robin Thurston, CEO of Outside and former CEO of MapMyFitness.
The average revenue per subscriber is around $70 annually.
The big picture: Outside has conerted most of its print subscription magazine companies into one integrated digital subscription company.
Moving forward Outside will include a single sign-on authentication feature across all the sites.
6. Pandemic drives nonprofit newsroom boom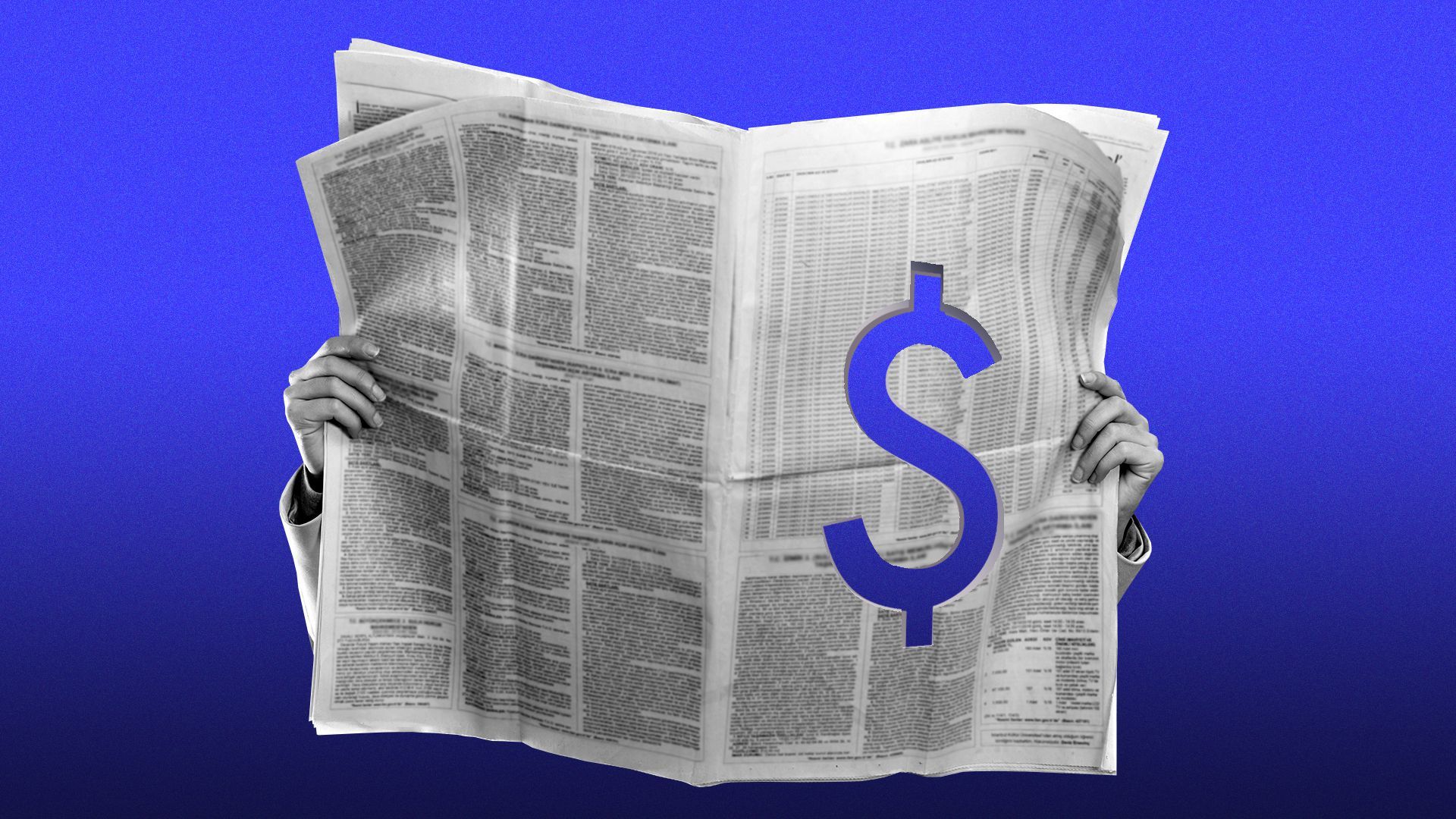 The Institute for Nonprofit News (INN), a consortium of nonprofit journalism organizations, had a record 28% membership growth last year, executives tell Axios.
Why it matters: The COVID-19 pandemic has pushed some struggling newsrooms to embrace the nonprofit model, an arrangement that allows news companies to accept charitable donations while still being able to sell ads and subscriptions.
By the numbers: The group says it helped facilitate five newsroom conversions to non-profit last year.
INN now counts 309 nonprofit journalism groups as members as of February. Its 2020 member growth included 26 startups, which helped to create new news organizations in news deserts across the country.
The trend is continuing into 2021, as more local papers face pandemic-driven advertising headwinds.
The Baltimore Sun, The Capital Gazette in Annapolis, and a few other smaller papers are being sold to a Maryland-based nonprofit as a part of hedge fund Alden Global Capital's agreement to buy Tribune Publishing last week.
The nonprofit, called the Sunlight for All Institute, is a public charity formed by Stewart Bainum Jr., a former Maryland politician and hotel magnate.
More than a dozen New Jersey weekly papers announced they are being converted to nonprofits last month.
The bottom line: "We have to subsidize reporting if we want democracy to survive," says Chalkbeat's Elizabeth Green. "Markets will not pay for all we need."
7. Pro-Trump outlets gain steam after Capitol siege
New data from Comscore shows that the digital traffic to several pro-Trump outlets saw traffic surges following last month's insurrection.
By the numbers ... Traffic increases from December to January:
Newsmax: 34%
Bongino: 11%
Gateway Pundit: 9%
Why it matters: "Newsmax was able to capitalize on a robust January news environment that included the January 6 insurrection, Georgia run-off elections and the Biden inauguration to build audience," said Howard Polskin of TheRighting.
1 fun thing: Nickelodeon unveils Lakota character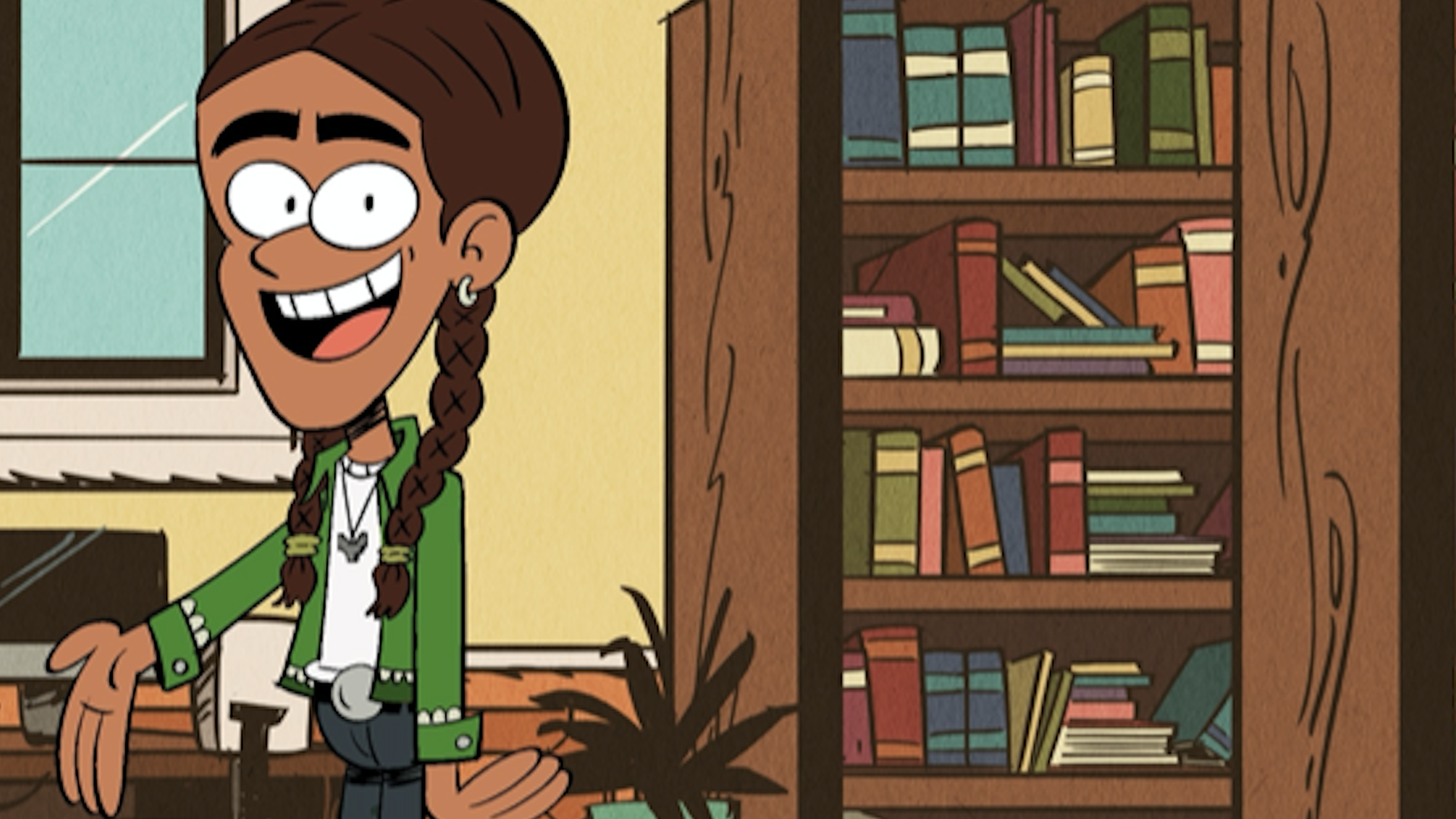 Nickelodeon unveiled one of the first Lakota figures to appear in a major American animated-TV production last week, Axios' Justice and Race reporter Russell Contreras writes.
Charles Little Bull appears on Nick's series "The Casagrandes," which debuted in 2019. The show is one of the first cartoons in the U.S. to feature a multigenerational Mexican-American family.
Why it matters: His debut reflects Native American advocates' heightened campaigning to champion more positive, high-profile representation in media and news coverage.