Axios Media Trends
May 24, 2022
Today's Media Trends is 1,443 words, a 5½-minute read. Sign up here.
🇫🇷 Email me if you're heading to Cannes. Sign up for Axios events.
Situational awareness: The Kevin Mayer/Tom Staggs buying spree continues. Candle Media is acquiring Isaac Lee's Exile Content Studio.
👀 MSNBC news coming at 10am.
1 big thing: Fox moves into lifestyle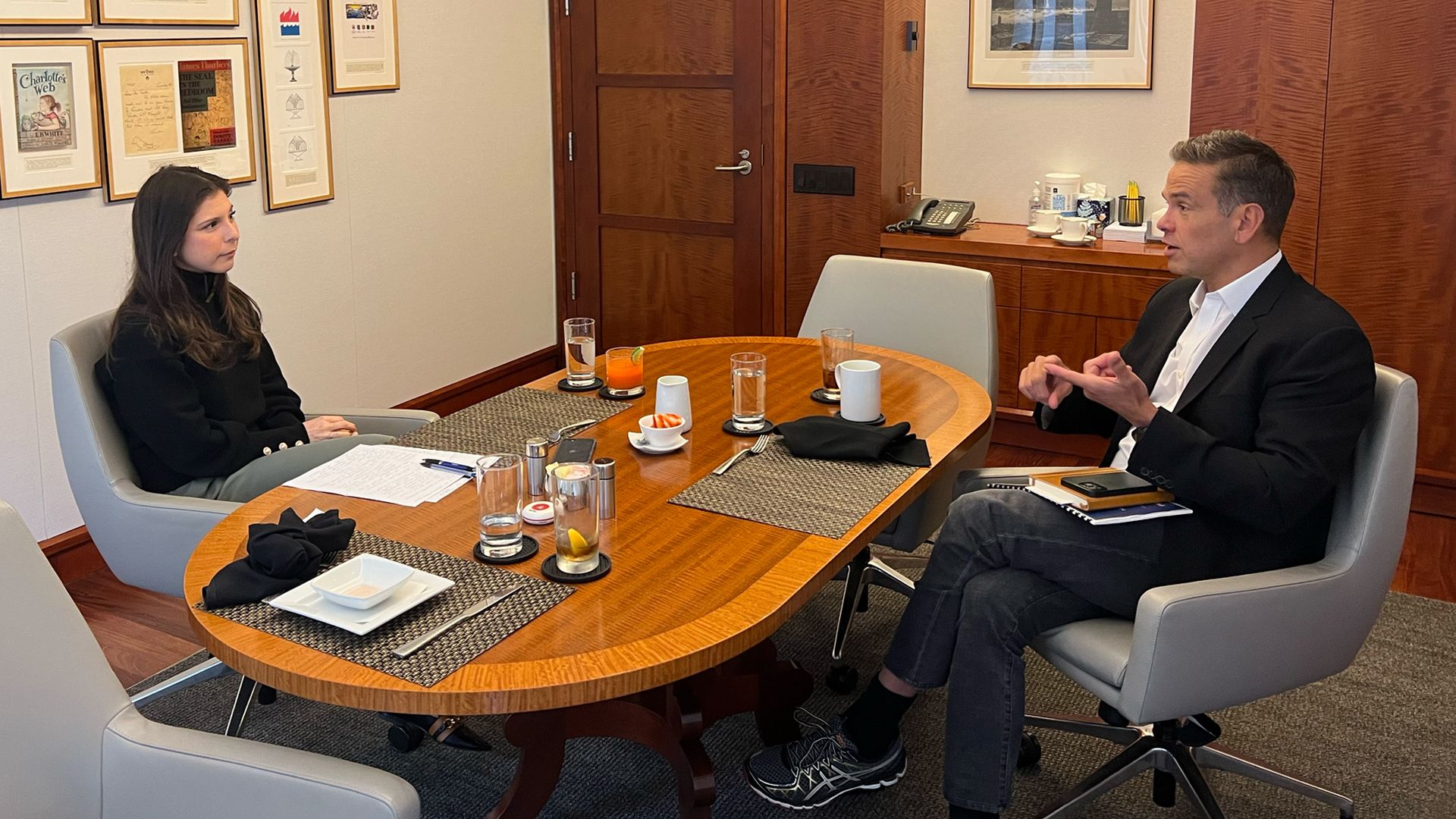 Fox Corp. is in the early stages of expanding into lifestyle verticals across categories like outdoors, home and books, CEO Lachlan Murdoch told Axios in an interview.
Why it matters: The hope is that new lifestyle verticals, in addition to streaming, sports betting and web3 projects, will "give us our growth going forward," Murdoch said.
Details: The push into lifestyle content builds on the success of Fox News Media's subscription streaming service, Fox Nation, which launched in 2018 as Fox News' first big foray into softer content.
"It's seen as not just a news brand," Murdoch said at Fox Corp.'s headquarters in New York City.
"A lot of the content on Fox Nation is lifestyle content. It's outdoors content and documentaries."
Other verticals that could make sense for the brand as it expands include food and home, Murdoch said.
The company has already begun to seed a few lifestyle products across its news unit, including...
Fox News Books, which Murdoch says is profitable.
Credible, a personal finance arm within Fox Business.
Fox Weather, the free ad-supported streaming service.
2. Fox's streaming strategy
Murdoch describes Fox Corp.'s approach to streaming as "prudent," which has helped the company avoid much of Wall Street's recent discontent with big streaming spenders.
By the numbers: The company acquired Tubi, a free ad-supported streaming service that Murdoch calls "the future of broadcast," for $440 million in 2020.
Murdoch said an analyst estimate that Tubi will bring in around $700 million in revenue this year "is about right."
Combined, Fox is investing around $200 million to $300 million per year collectively on its streaming ventures, and Murdoch expects Fox's streaming efforts to be profitable in "a few years."
👀 While Murdoch wouldn't disclose subscriber figures for Fox Nation, he said the total addressable market for the service is much smaller than what CNN executives projected for the now-defunct CNN+ subscription streaming service.
"It's in the higher single-digit millions," Murdoch said.
Other bets:
Blockchain: The company has so far committed $100 million to blockchain projects, mostly for its own properties. In the future, Murdoch said, there could be a business worth "many millions" in helping other brands produce NFTs via Fox's blockchain studio.
Betting: Fox's multimillion-dollar foray into sports betting has hit a snag over a dispute with Flutter, the parent company of FanDuel Group, over the value of Fox's stake in FanDuel. While Murdoch said arbitration around the dispute "should be resolved by the summer," the rollout thus far has been "disappointing."
USFL: One of Fox's most intriguing projects so far this year has been the rebooted USFL spring football league. Murdoch said Fox plans to continue building up small local teams and then sell those franchises to local owners in five to seven years' time.
🏈 1 fun thing: Asked if reports about Tom Brady's massive 10-year, $375 million deal with Fox Sports are correct, Murdoch said those figures are "directionally right."
3. Murdoch on culture wars
Murdoch clapped back at critics who say Fox News' programming has become too divisive.
"I think when you're in the news business and you're No. 1 ... you get a lot of heat and it just comes with the territory," he told Axios, referring to the company's longtime cable news ratings lead.
"I think the world is more divided and on edge than it has been, you know, for a very long time," he said. "I think on the noise around it, so much of it is politicized. ... And so, you've got to be tough about it."
Details: Last week, protesters lined up in front of Fox Corporation's New York City headquarters to protest Fox News prime-time hosts in the wake of a Buffalo, New York, shooting.
A broad array of Democratic officials and progressive groups have criticized Fox News, saying its hosts have referenced the "great replacement theory," a racist conspiracy theory that reportedly inspired the Buffalo shooter.
Murdoch pushed back against those attacks, noting that the shooter's screed also targeted Fox Corp owner Rupert Murdoch for his support of Israel.
Flashback: Last Tuesday, Senate Majority Leader Chuck Schumer sent a letter to Rupert Murdoch and other Fox News executives asking them to "immediately cease the reckless amplification of the so-called 'Great Replacement theory' on your network's broadcasts."
"Unfortunately, it comes with the territory," Murdoch said. "You've got to kind of realize what it is and how some of it is very organized kind of attacks — very coordinated — but it is what it is."
4. Scoop: Morning Brew milestone
Morning Brew, the media company that is best known for its daily Morning Brew business email catered to millennials, now has over 1 million email sign-ups across its five B2B verticals.
Why it matters: The company is doubling down on its B2B business and plans to host its first-ever awards presentation, the "Go-Getter Awards," on Oct. 14 for its two fastest-growing B2B verticals: marketing and retail.
The awards will recognize individuals ages 18–30 who are in the early stages of their careers in the retail and marketing industries.
By the numbers: Newsletter subscriber totals (free email sign-ups):
Morning Brew: 4 million
Marketing Brew: 250,000
Retail Brew: 180,000
The big picture: The awards push isn't meant to be a meaningful revenue driver (submissions are free), but it's a way to cultivate more professional communities around its coverage areas, executives tell Axios.
"We've seen incredible expansion for B2B over the past year through publication launches and events, with both becoming core parts of our overall business," said Jacob Donnelly, general manager of B2B.
5. Disney's reputation craters
Companies that once seemed immune from partisan backlash are seeing their reputations plunge in response to political drama, according to new rankings from the annual Axios/Harris Poll 100.
Details: New rankings from the poll — an annual survey to gauge the reputations of the 100 most visible brands in the country — show companies are increasingly caught between their employees, consumers and politics.
Disney's ranking dropped significantly — from 37th last year to 65th this year — likely because of its decision to speak out about Florida's so-called "Don't Say Gay" bill after initially opting not to address it.
More from Axios Harris Poll 10: Free speech battles shift from tech companies to media publishers
6. Votebeat launches with $3.1 million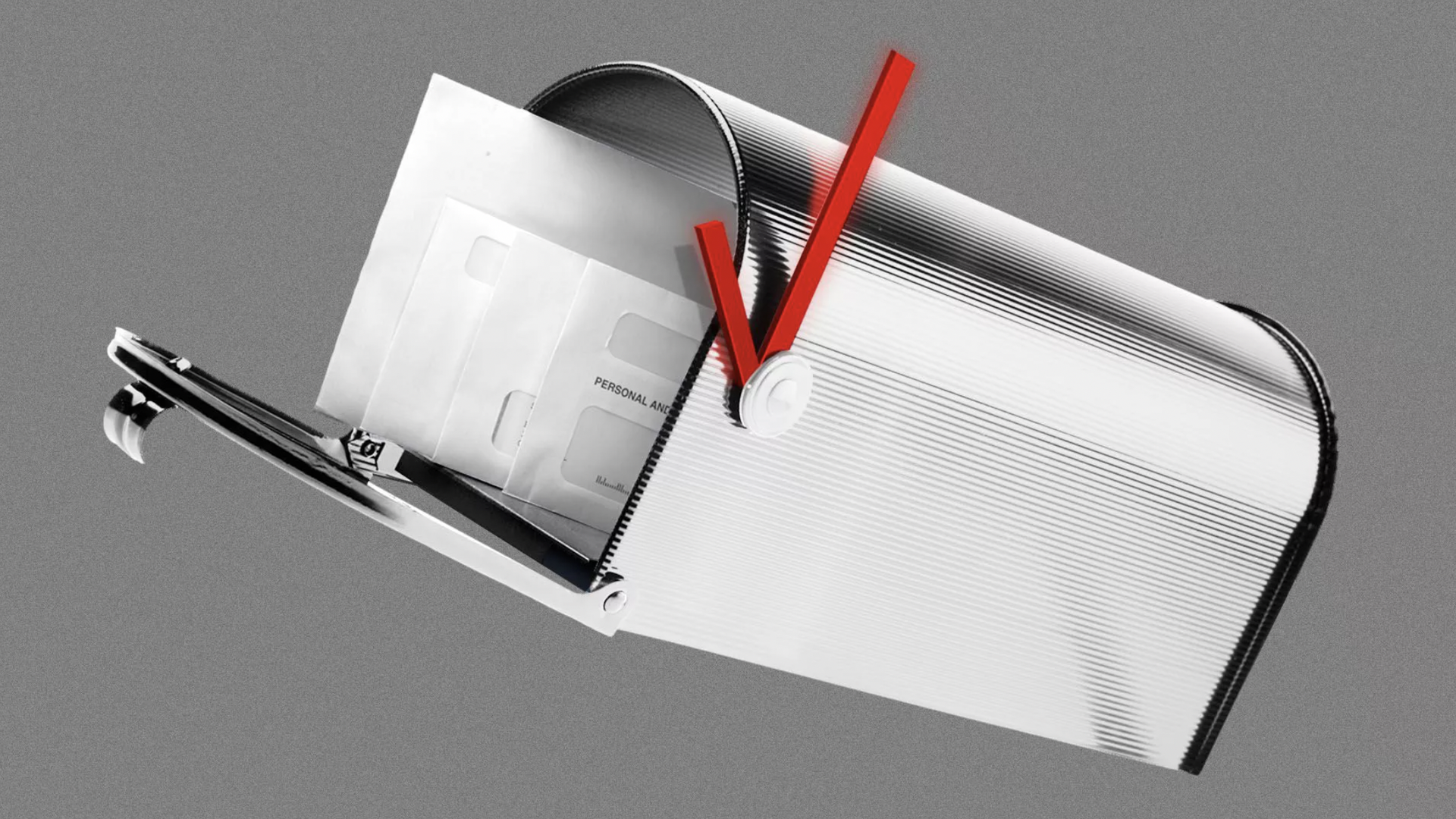 Chalkbeat, the nonprofit news outlet that covers education at the local level, has raised $3.1 million to permanently launch a separate newsroom called Votebeat, which will be dedicated to covering voting at the local level.
Details: Votebeat will launch in four states on Tuesday, with plans to eventually expand to all 50 states with up to three reporters in each, its editor-in-chief Chad Lorenz told Axios.
By the numbers: Votebeat raised $3.1 million ahead of its permanent launch and its annual budget will be $1.6 million, Lorenz said.
The big picture: Votebeat marks a critical milestone for Chalkbeat, which launched in 2013 to cover public education at the local level.
Chalkbeat now has nearly 70 staffers across eight local bureaus.
7. Snap cracks: "A canary in the coal mine?"
Shares for Snap were down more than 25% in after-hours trading Monday after the company warned investors of slowed growth in the months ahead.
Why it matters: The news sent stocks tumbling across the entire social media sector and analysts say this is just the beginning.
"Is Snap the canary in the coal mine for the digital advertising sector?" asked Michael Nathanson, a senior analyst, in a note to clients.
Nathanson said Snap's results "give a preview into the potential macroeconomic impact on advertising spending from rising inflation, supply chain shortages and the war in Ukraine."
What's next: Snap plans to slow hiring for the remainder of the year, according to a note sent to employees by CEO Evan Spiegel and obtained by Axios.
8. Pod deal frenzy
SiriusXM's deal to acquire Conan O'Brien's media company, Team Coco, is the latest in a long list of podcast deals as the industry consolidates amid a rise of listenership and ad spend, Axios' Kerry Flynn and I write.
Why it matters: The deal, worth an estimated $150 million, is SiriusXM's largest content acquisition deal to date as the satellite radio giant seeks to compete with other media companies and platforms for podcast listeners.
The big picture: While there's still lots of deal volume on the backend of podcasting — like ad tech and distribution — podcast studios have become coveted.
9. Zelensky on the attention war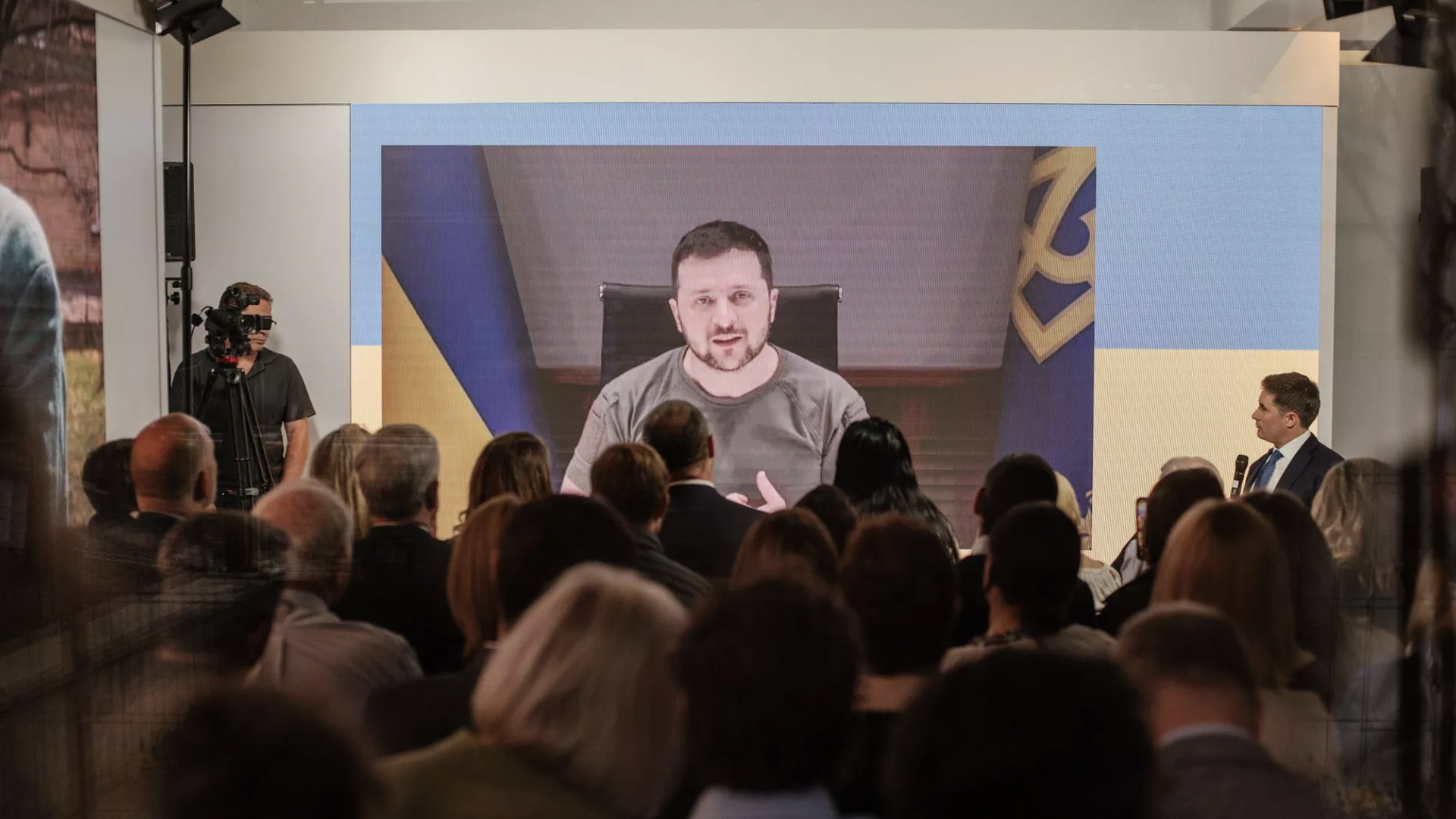 Ukrainian President Volodymyr Zelensky, speaking to Axios' Jonathan Swan via a video interview from Kyiv, acknowledged that the war is a topic that "people can easily get tired" of and start to "scroll down."
"Unfortunately ... this is cynical, but this is the way the world is in the modern world," Zelensky said.