Axios Media Trends
October 13, 2020
Today's Media Trends is 1,914 words, a 7-minute read. Sign up here.
Download the Axios app on the App Store or Google Play to stay up to date with all of Axios' reporting ahead of the election.
"Axios on HBO" last night unveiled the Trump Loyalty Index, a database revealing the Republican lawmakers who have backed the president most fervently in scandal after scandal. Go deeper.
1 big thing: Fact-checking goes mainstream
There's been a 200% increase in the number of fact-checking organizations that have launched worldwide since President Trump was elected in 2016, according to data from the Duke Reporter's Lab.
Nearly 20% of those organizations are in the U.S.
The fact-checking craze has attracted big money, fueling a slew of new fact-checking startups.
Why it matters: An explosion of misinformation has consumers focused more than ever on finding facts.
"It's definitely a response to the extraordinary propensity for falsehoods that President Trump has exhibited as President and before that, during the campaign," says Lucas Graves, author of "What's True: The Rise of Political Fact-Checking in American Journalism."
Driving the news: During the first presidential debate, Americans primarily searched for ways to watch the debate and how to fact-check it, according to data from SimilarWeb.
The highest-trafficked website for fact check related-keywords during the first debate was CNN, followed by NPR and The New York Times.
Sites like factcheck.org, Politifact and The Washington Post's Fact-Checker also saw big traffic on both nights.
Between the lines: Many major news sites fact-checked the debates in real-time. Even tech companies like Twitter have begun to fact-check claims made on their platforms and add labels to disputed posts.
Yes, but: It wasn't long ago that news organizations were skeptical about including fact-checks in everyday reporting.
Some of the groups that pushed fact-checking years ago were partisan, and only looked to fact-check one side of a debate.
What's next: Now that fact-checking has been widely accepted as a common newsroom practice, the conversation has shifted to whether fact-checking is effective.
2. Bloomberg's New Economy Forum looks to take on Davos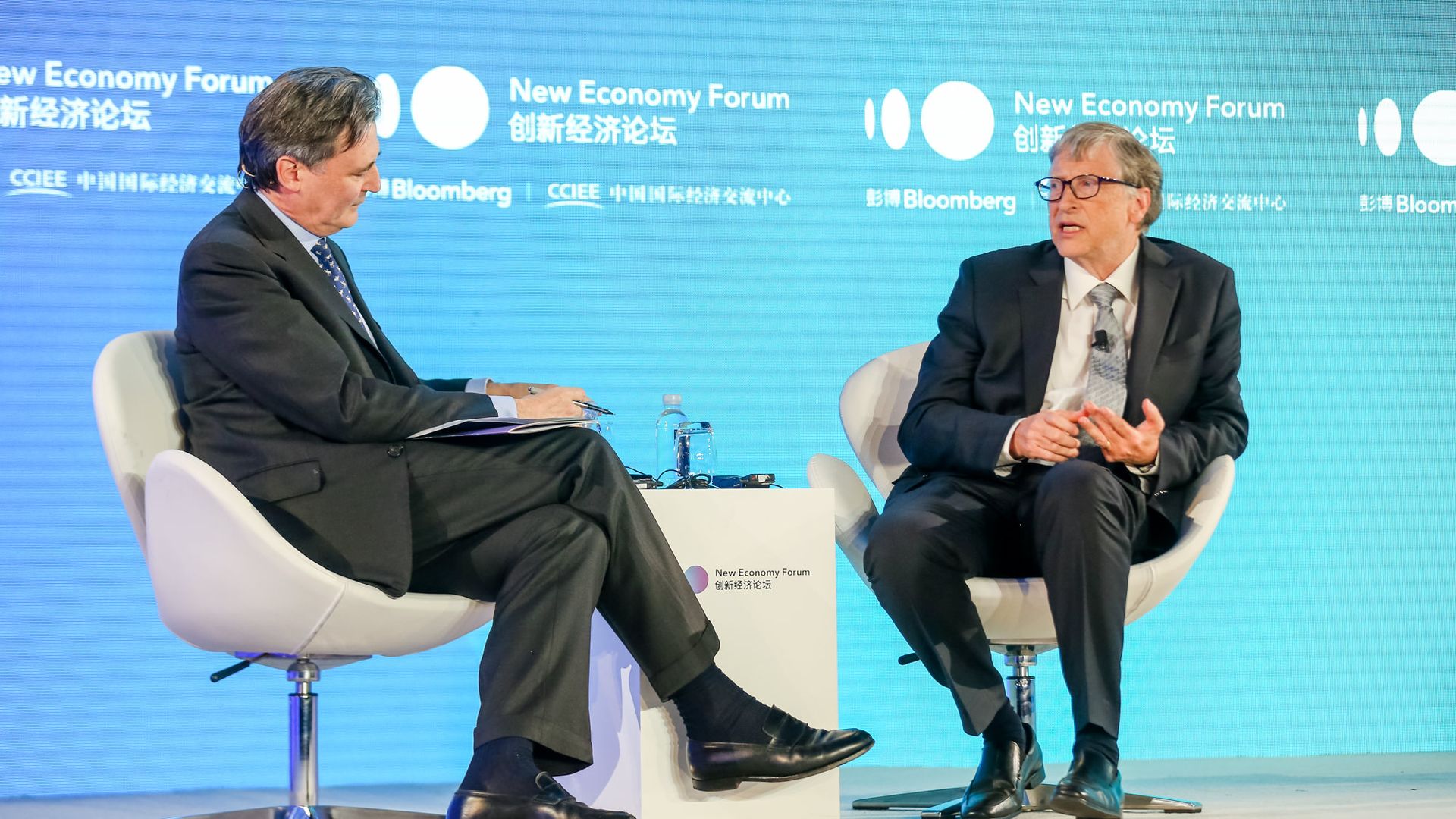 Bloomberg's New Economy Forum, going virtual this year for the first time, is looking to challenge the likes of the World Economic Forum, The Aspen Ideas Festival and others.
Why it matters: The forum will be the first major global convening of business and political leaders in the wake of the U.S. election. The World Economic Forum has been pushed until next summer.
Driving the news: The agenda for the four-day, live-streamed event, happening from November 16-19th, features participants like Michael Bloomberg, forum Honorary Chair Dr. Henry Kissinger, and Co-Chair Henry Paulson, Jr, as well as Christine Lagarde, Prime Minister Lee Hsien Loong and others.
Between the lines: The New Economic Forum is different from other large-scale global events in that it was created during a globalized internet era, and after the Great Recession.
China's ascendancy to a major world economic power is a major theme.
Be smart: The event is unprecedented both in size and scope for a media publisher.
Most large-scale events, like the World Economic Forum, are funded primarily through membership fees from the world's largest companies.
The NEF is funded through commercial partners and to-date it's been a commercial success.
Sources tell Axios that Bloomberg Media brought in over $30 million last year on the event and that NEF makes up for more than half of the company's total live events business.
The big picture: Bloomberg Media's strategy year-to-date has been to diversify its revenue into three main pillars: subscriptions, streaming and live events
The company says it has grown 13% in total revenue in the third quarter of this year.
3. Exclusive: WaPo won't predict the election outcome
The Washington Post has created a vote modeling tool that will help the newsroom determine with reasonable confidence if an election is too close to call and where votes remain to be counted, newsroom leads tell Axios.
Why it matters: The uncertain nature of this years' election has forced news companies to reevaluate the way they will present the election results.
"This tool is not designed to call races or predict outcomes. It is designed to give readers a sense of where things are headed, not to predict what is happening," says Jeremy Bowers, the Post's director of engineering.
"We are descriptive rather than predictive," says Bowers.
How it works: The Post's model will show where candidates may still have votes waiting to be counted. It learns from early returns in similar places, which means that if there's a spike in turnout or a shift from 2016, it will learn from that in real time.
"We wanted to make sure readers know how much uncertainty remains, how up in the air the election is and provide information in real time," says senior politics editor Peter Wallsten.
The tool will be used to inform all of The Post's election coverage — from the alerts it sends out to where it deploys its reporters for deeper coverage.
Through its in-house AI tool called Heliograf, The Post will also create audio snippets of the analysis.
Be smart: Practices used in previous elections, like percent of precinct reporting, are becoming less dependable amid an election that will rely much more heavily on mail-in ballots.
The big picture: Most media companies Axios has spoken with are focusing on explaining what's happening in real-time instead of trying to predict outcomes.
4. Scoop: USAGM soliciting OTF clients as it withholds funds
The U.S. Agency for Global Media (USAGM) is trying to lure away partners that have provided services for the Open Technology Fund (OTF) to work with a different agency it has stood up called the Office of Internet Freedom (OIF), emails obtained by Axios show.
USAGM is run by Trump appointee Michael Pack — and has been withholding funds from the OTF, a government-supported nonprofit focused on building software that advances internet freedom.
Sources say that USAGM has withheld nearly $20 million to-date of funding to the OTF, which sources fear is being routed to the OIF without congressional approval.
Details: USAGM is reaching out to OTF grant recipients directly in an effort to get them to apply to work for the OIF, according to the emails.
Sources say that some vendors have expressed concern as to how their contact information was obtained. The OTF manages sensitive work with journalists and technologists in areas where internet freedom is restricted.
In emails to the OTF vendors, USAGM executives urged them to apply to OIF using a set of project categories that mostly overlaps with the OTF's areas of focus and told them they might be able to prequalify based on their existing relationship with OTF.
Between the lines: Observers argue that the USAGM maneuver is an effort to move the funding of internet freedom projects out from under OTF's more rigorous requirements so that money can be funneled to projects favored by USAGM leadership.
The big picture: The USAGM is facing lawsuits and investigations into its handling of OTF as well as other USAGM media agencies, like Voice of America.
5. Entertainment giants scramble to reorganize around streaming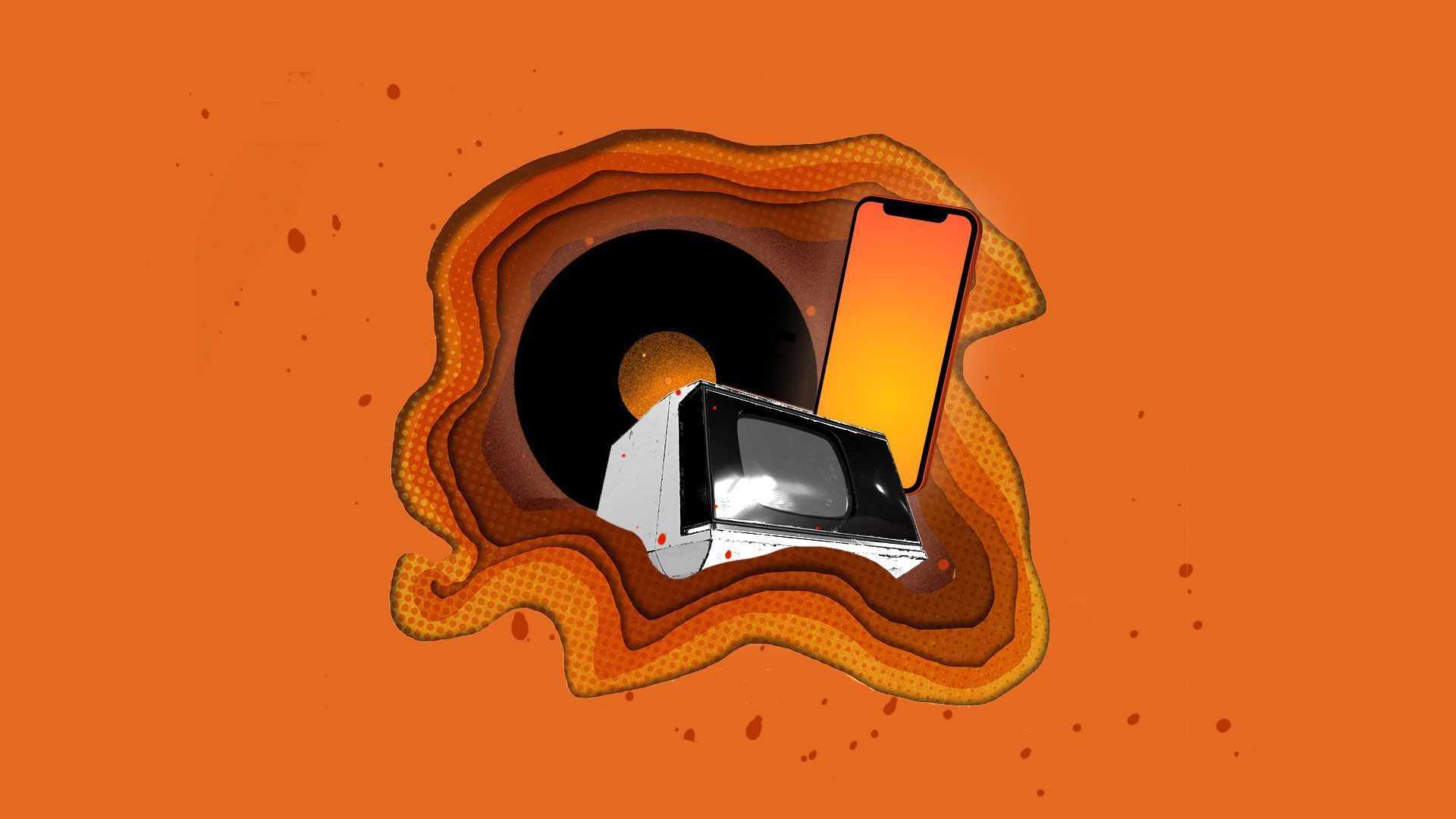 The big picture: The pandemic has accelerated shifts away from traditional television and movie theaters to at-home streaming video.
6. NYT v. NYT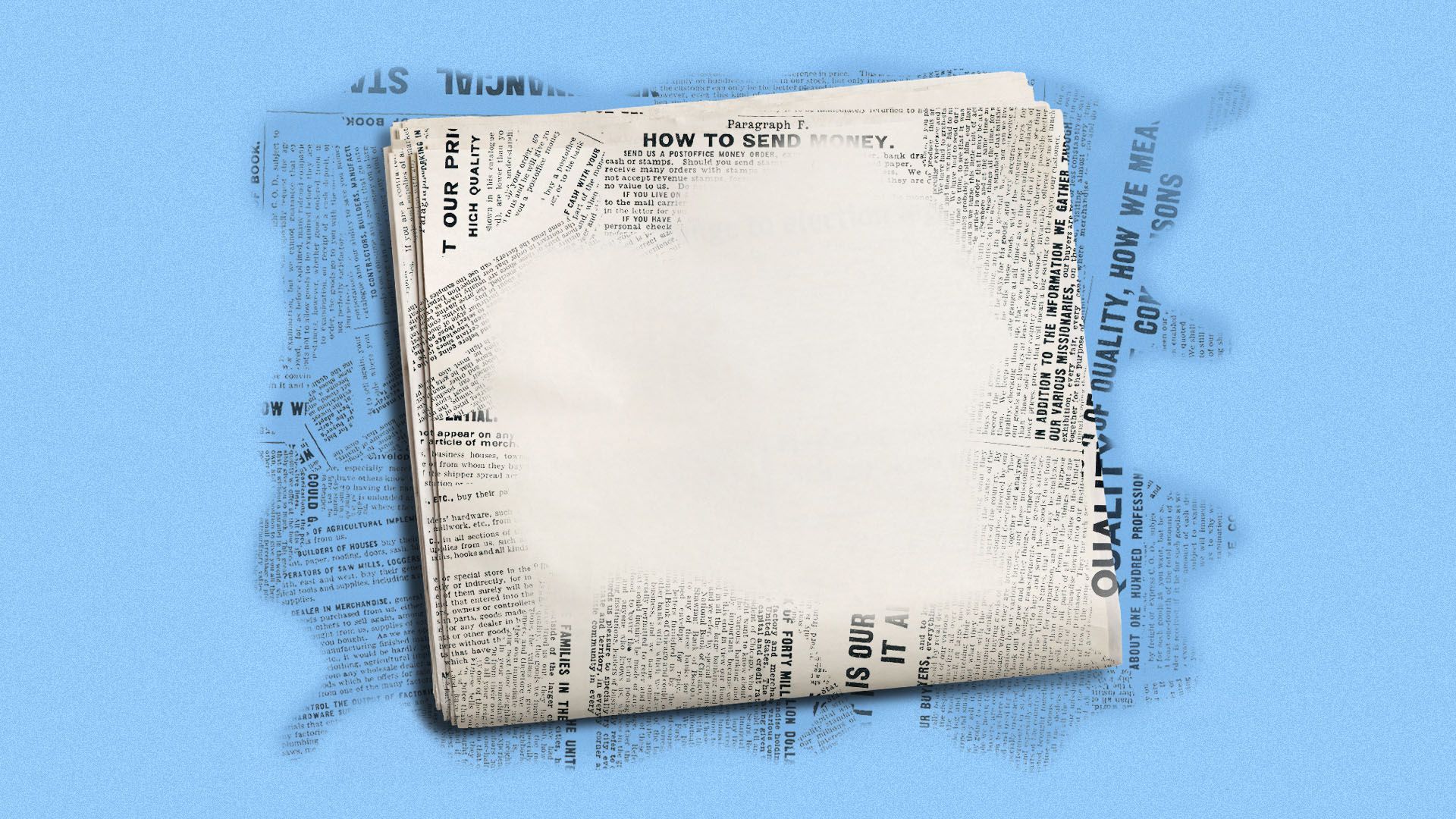 Ben Smith's column Sunday night, diving into the saga behind star correspondent Rukmini Callimachi's reporting on terrorism, is the latest piece of criticism that the New York Times faces from within.
Conservative opinion writer Bret Stephens published a critique on Friday of the company's lauded "1619" project for trying to reframe history. The New York Times Guild sent out a tweet denouncing the article, but quickly retracted it and later apologized for the mishap.
Earlier this year, The Times' editorial page editor James Bennet resigned after facing backlash from employees for green-lighting an op-ed by conservative Sen. Tom Cotton.
Why it matters: Recent examples of internal critiquing at The Times calls into question whether The Times and other companies should have eliminated the role of public editor.
Absent public editors, news giants are left to their readers, Twitter critics and internal voices to hold themselves accountable to their own editorial standards. The Times has established an online "reader center" which it says has helped it make smarter decisions and explain coverage better.
Be smart: A series of social change movements may have also empowered reporters to examine the standards and practices of their own companies.
Our thought bubble: The public editor role was meant to formalize critiques of a company from the inside, so as to avoid awkward disclosures and conflicts of interest. Smith notes that tension in his piece.
"Mr. Baquet and Mr. Kahn, I should note here, are my boss's boss's boss and my boss's boss, respectively, and my writing about The Times while on its payroll brings with it all sorts of potential conflicts of interest and is generally a bit of a nightmare."
7. The liberal election is happening on Instagram
While Facebook continues to take heat over being a tinderbox for conservative media, data shows that liberal, civically engaged voices are winning out on Instagram — and the engagement is even higher there than on Facebook.
Why it matters: The politics playing out on Instagram reflect a younger, more progressive generation. Many have left Facebook to their parents, Axios' Neal Rothschild and I write.
Be smart: On Facebook, link posts and hard news dominate, while on Instagram, hashtags get more traction.
8. Tech brings down the hammer
Tech platforms have introduced a flurry of crackdowns on content, ads and algorithms in the past week in an effort to get ahead of Election Day.
Why it matters: Formal federal regulation of online political ads and content is not in sight, but the pressure on platforms from lawmakers and activists has so far been enough to push them to act voluntarily.
Driving the news: Facebook CEO Mark Zuckerberg announced Monday that the tech giant would be expanding its hate speech policies to ban any content that "denies or distorts the Holocaust."
Twitter said Friday it will clamp down on misinformation leading up to the election, including flagging premature claims about election victory.
Facebook said Wednesday it plans to temporarily stop running all social issue and political ads in the U.S. after the polls close on November 3, a move similar to one Google announced two weeks ago.
What's next: Insiders tell Axios' Ashley Gold to expect the Justice Department to charge Google with violating antitrust laws this week, in what would be the biggest such action against a U.S. tech company in two decades.
8. Pandemic kills printing presses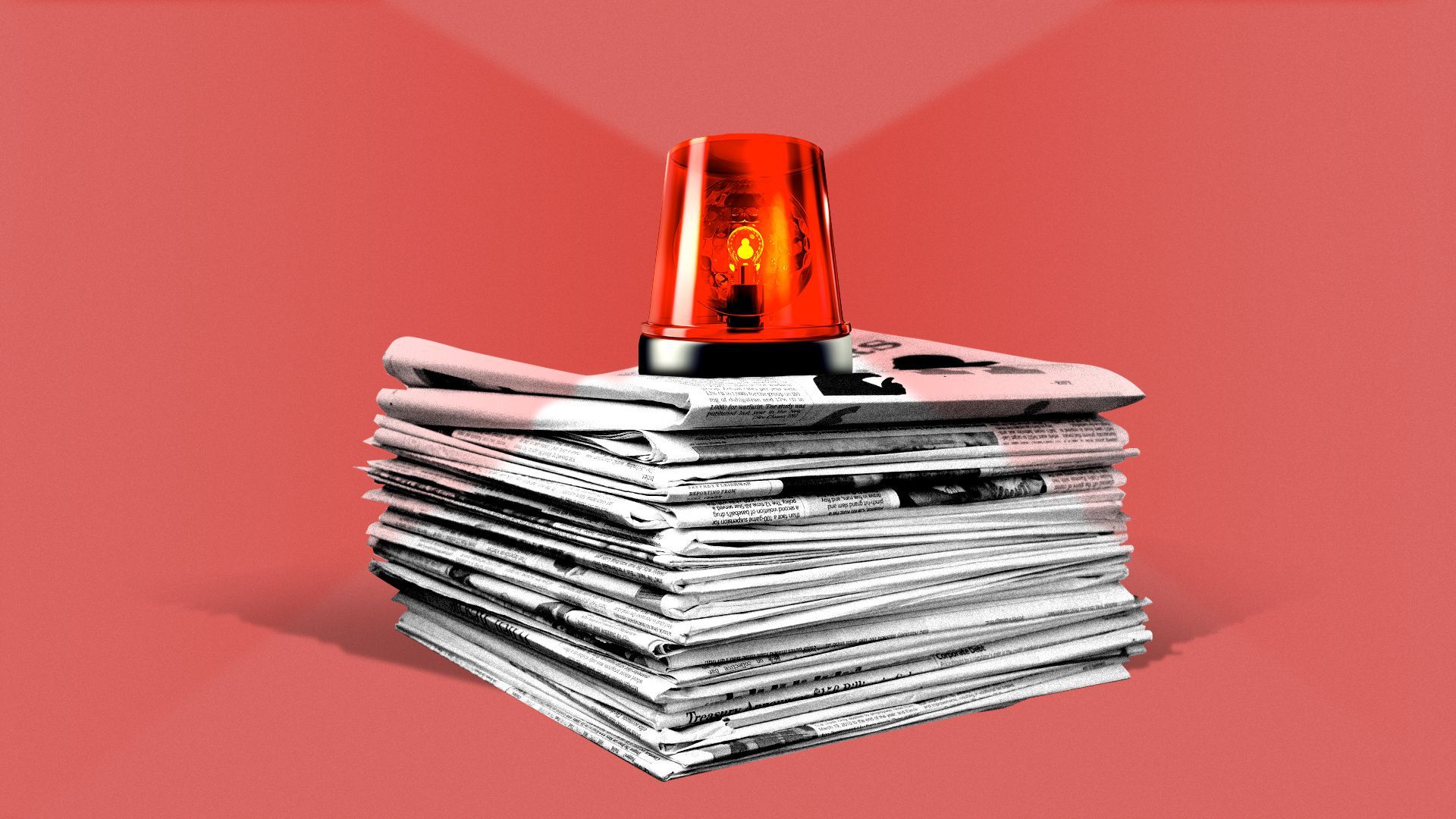 The pandemic hasn't just shut down newsrooms, but dozens of storied printing presses as well. The closures impact hundreds of jobs across the country.
Driving the news: The Philadelphia Inquirer said Monday that it would be selling its printing plant, putting as many as 500 out of work.
Other presses that have shut down or sold this year:
News Corp. last month said it was closing the company's Bronx Print Plant, where the The Wall Street Journal, Barron's and the New York Post were printed for decades.
The Virginian Pilot shut down its local press in July and moved its operations to Richmond, eliminating 132 jobs.
The Desert Sun in Palm Springs moved its printing operations to Phoenix, laying off 3 dozen employees at its local printing facility.
The big picture: Real estate is often the most expensive asset that media companies own and printing presses employ a lot of people.
In 2019 there were 21% fewer printing press operators and 32% fewer pre-press technicians and workers than in 2016, according to the U.S. Bureau of Labor Statistics.
Yes, but: Presses can sometimes be difficult to offload, given that the environmental impacts of the ink and chemicals is typically unknown until the building is ripped up and inspected.
Go deeper: Newsrooms abandoned as pandemic drags on