Axios Media Trends
March 21, 2023
Today's Media Trends, copy edited by Sheryl Miller, is 1,809 words, a 7-minute read. Sign up.
📅 Save the date: Axios' second annual What's Next Summit is March 29 in Washington, D.C. You'll hear from music producer Timbaland, YouTube's new leader Neal Mohan and more. Register here.
👀 Bloomberg's star deals reporter Ed Hammond is joining Bloomberg's opinion section. He'll stay there for three months before deciding what's next, per an internal memo.
1 big thing: 📉 Streaming slowdown
The number of new, original scripted series may start to shrink this year or next after hitting a record high in 2022, analysts warn.
The amount spent on new content will also slow or contract for most of the traditional entertainment companies.
Why it matters: Under pressure to produce profits, media companies are beginning to pivot their strategies from producing a glut of original content for their own platforms to more cautious spending and licensing out more content to competitors.
🪜"The number of shows is down this year, and there is no reason to expect it to climb back to prior levels," said Michael Pachter, managing director of equity research at Wedbush Securities.
Driving the news: A new report out Tuesday from media analysis firm MoffettNathanson predicts a "flattening in 2023" after two years of strong double-digit content spending growth.
"As more companies shift their focus away from solely subscriber growth, we would expect industry content spending to be relatively flat or even decline in the outyears," wrote senior analysts Robert Fishman and Michael Nathanson.
The big picture: The slowdown will be more evident at traditional entertainment companies with less scale, like Warner Bros. Discovery, Paramount Global and NBCUniversal, none of which have profitable streaming services yet.
"The big players are investing more in bigger programming," said Rich Greenfield, a media analyst and partner at LightShed Partners. "Apple and Amazon are going to keep ramping ... and I suspect that negates any spending pullback you see from the legacy media companies."
⛰️ Greenfield argues companies will focus on "fewer, better pieces of content," and he noted that while the number of new pieces of content is less relevant when evaluating the health of the industry, "2023 could be the peak."
By the numbers: Streaming's share of TV consumption dipped last month, according to Nielsen, as streamers struggled to capture viewers' attention with new hits.
Of note: Nielsen said it changed its methodology last month.
2. Licensing shift
The pivot toward licensing content could start to slow the number of original new shows, in part because it gives streamers more options.
Warner Bros. Discovery struck a deal to license HBO shows to Tubi and Roku in January.
Disney CEO Bob Iger said Disney is rethinking its licensing strategy and may start producing content for rivals again.
What to watch: In a different report last week, MoffettNathanson analysts noted that produced content for Netflix reached nearly 60% of its total content in 2022, up from about 20% five years prior.
Asserting that original production is an "inherently riskier" strategy than licensing previously released shows, the analysts questioned whether 2022 "might be the peak level of produced content [for Netflix] as media companies start to rethink licensing content."
Be smart: Netflix's share of global demand for original streaming programming is shrinking as more competitors step up their content investments, according to data provided to Axios from Parrot Analytics.
3. Exclusive: Walmart adds another bundle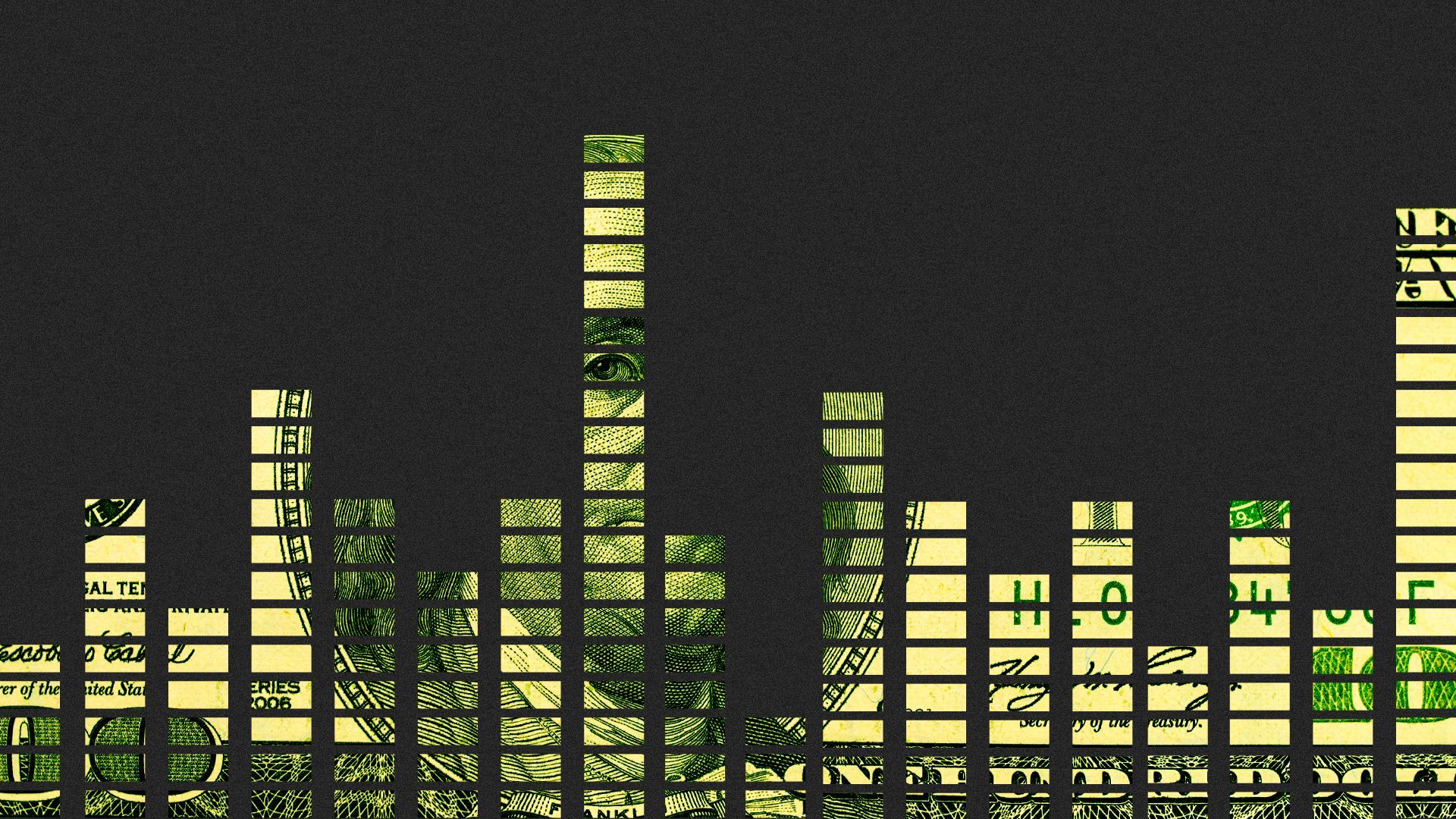 SiriusXM has struck a bundling deal with Walmart in an effort to boost subscriptions, executives told Axios.
Why it matters: The satellite radio company predicts a "softer" first half of the year in terms of revenue and subscriber growth compared to the back half of 2022.
Paid satellite subscriptions — which are still being negatively impacted by auto supply chain issues — make up the majority of SiriusXM's revenue.
SiriusXM earlier this month said it would eliminate 475 jobs — or about 8% of its workforce — as part of a broader restructuring resulting from economic uncertainty.
Details: Beginning today, Walmart+ subscribers can get six months of free SiriusXM.
The deal, which ends June 19, gives Walmart+ subscribers the option to bundle either Sirius' in-car satellite radio offering or its streaming-only package, available via its app.
In a statement, SiriusXM's chief growth officer and SVP Suzi Watford called the partnership a "first-of-its-kind offer" because Walmart+ subscribers have the option to pick which SiriusXM plan they can try.
By the numbers: Analysts estimate Walmart+ has anywhere between 11.5 million and 32 million paid subscribers.
SiriusXM reached a record 32.4 million self-pay subscribers last quarter, but subscription growth has slowed in the past few years.
The big picture: Media partnerships have long been part of both companies' efforts to attract more people to their subscription offerings.
Walmart signed a deal with Paramount last year to offer Walmart+ subscribers access to the ad-supported tier of Paramount's subscription streaming service, Paramount+, for free. It also offers six months of free Spotify Premium with a Walmart+ subscription.
SiriusXM struck a deal with Discovery in 2021 to offers its VIP subscribers a complimentary 12-month subscription to Discovery Plus.
Go deeper: The bundle bites back
4. 📺 Exclusive: Monumental pours $20M into its RSN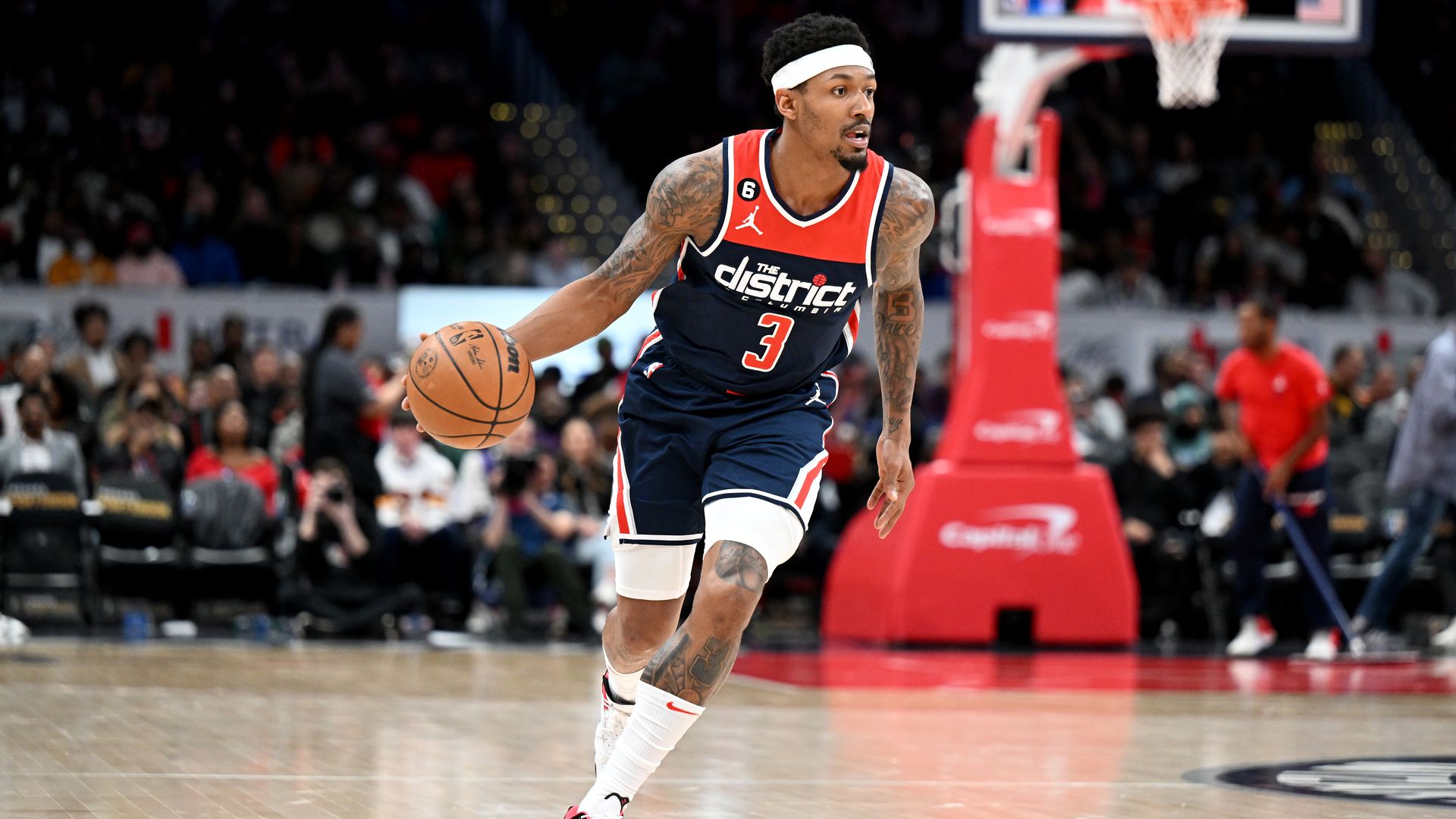 Monumental Sports & Entertainment, the owner of the Washington Wizards, Mystics and Capitals and Capital One Arena, is planning a major rebrand and investment in NBC Sports Washington, the regional sports network it fully acquired from Comcast last September, a top executive told Axios.
Why it matters: Owning the network insulates Monumental from the distribution crisis hitting dozens of sports teams around the country.
"Overleveraged operators are experiencing distress, but that should not be conflated with the incredibly strong and stable demand for local sports rights," said Zach Leonsis, president of media and new enterprises at Monumental.
Details: The new name of the rebranded network and app will be revealed this summer, ahead of a fall 2023 launch, Leonsis said.
📹 Monumental plans to build out a two-story production facility within the Capital One Arena downtown that includes two full-scale studios, two smaller studios, and six control rooms.
📺 New linear programming will feature new game day shows leading up to major basketball and hockey games, alternative feeds, and betting shows.
📱The streaming app will include a library of exclusive on-demand content (including original programming), betting integrations and subscriber-only perks.
Yes, but: NBC Sports Washington's contract with the Washington Commanders NFL team ends this month, and "the D.C.-area RSN will not carry any more shows around the NFL team," starting in April, according to a new report from Sports Business Journal's John Ourand.
Zoom out: Monumental sees media revenues, and particularly those at the local level, as a driving force in its path to reach $1 billion in revenue in the next few years, Leonsis said.
💸 Today, the company is more than halfway toward that goal.
By the numbers: In 2022, local and national media revenues made up roughly 39% of Monumental's total revenue, with around half of that money coming from local media and half from national.
By the end of this fiscal year, Monumental expects that number to swell to 46%.
5. ⚾ Baseball squeezed by RSN fallout
Major League Baseball is far more dependent on revenue from regional broadcast networks than any of the major U.S. sports leagues, according to data from Sportico.
Why it matters: MLB believes that the entire regional sports network model is going to fail, and it's looking to restructure its distribution model accordingly.
State of play: Last week, Diamond Sports Group, the largest owner of regional sports networks in the country, filed for Chapter 11 bankruptcy protection.
Unlike the NBA and NHL, which have largely tried to help Diamond stay afloat, MLB sees this as an opportunity to play a larger role in how its games are broadcast, Axios' Tim Baysinger writes.
MLB has prevented its teams from negotiating with Diamond individually, multiple sources told him.
Between the lines: Diamond is staking its future on streaming games, but unlike the NBA and NHL, MLB has been mostly unwilling to give its streaming rights up.
Without additional streaming rights, Diamond argues that some of its rights deals with clubs no longer make economic sense.
What's next: For MLB, this is not just an issue with Diamond, but with the entire RSN sector. Its eventual plan is to take back the rights to all 30 of its clubs.
Go deeper: Sign up for Axios Pro Media Deals authored daily by Tim Baysinger and Kerry Flynn.
Follow Tim on Twitter for more incremental updates on the RSN saga.
6. TikTok touts reach ahead of congressional hearing
TikTok now counts more than 150 million monthly active users in the U.S., up from the 100 million users it first reported in 2020, executives confirmed to Axios.
Why it matters: The new figure, which was first reported by NBC News, is being touted ahead of CEO Shou Zi Chew's first congressional hearing on Thursday.
Be smart: The app's reach puts political pressure on lawmakers supporting the government's plan to ban the app if its Chinese owners don't sell it to a U.S. company.
The big picture: The TikTok app has been downloaded more times in the U.S. than any other social app since it merged with U.S. lip-syncing app Musical.ly in August 2018, according to data from Apptopia.
TikTok has also made far more revenue than its competitors on in-app purchases, like coins that fans can use to tip their favorite creators.
7. 🌎 Bans go global
More than a dozen countries have introduced full, partial or public sector bans on TikTok amid heightened national security concerns.
Why it matters: Most of the bans that have been introduced are limited to the public sector or government devices.
But a growing number of private companies are unilaterally blocking the app as the U.S. government considers an outright ban if TikTok's Chinese owners don't sell the U.S. version of the app.
8. GPT-4's misinfo machine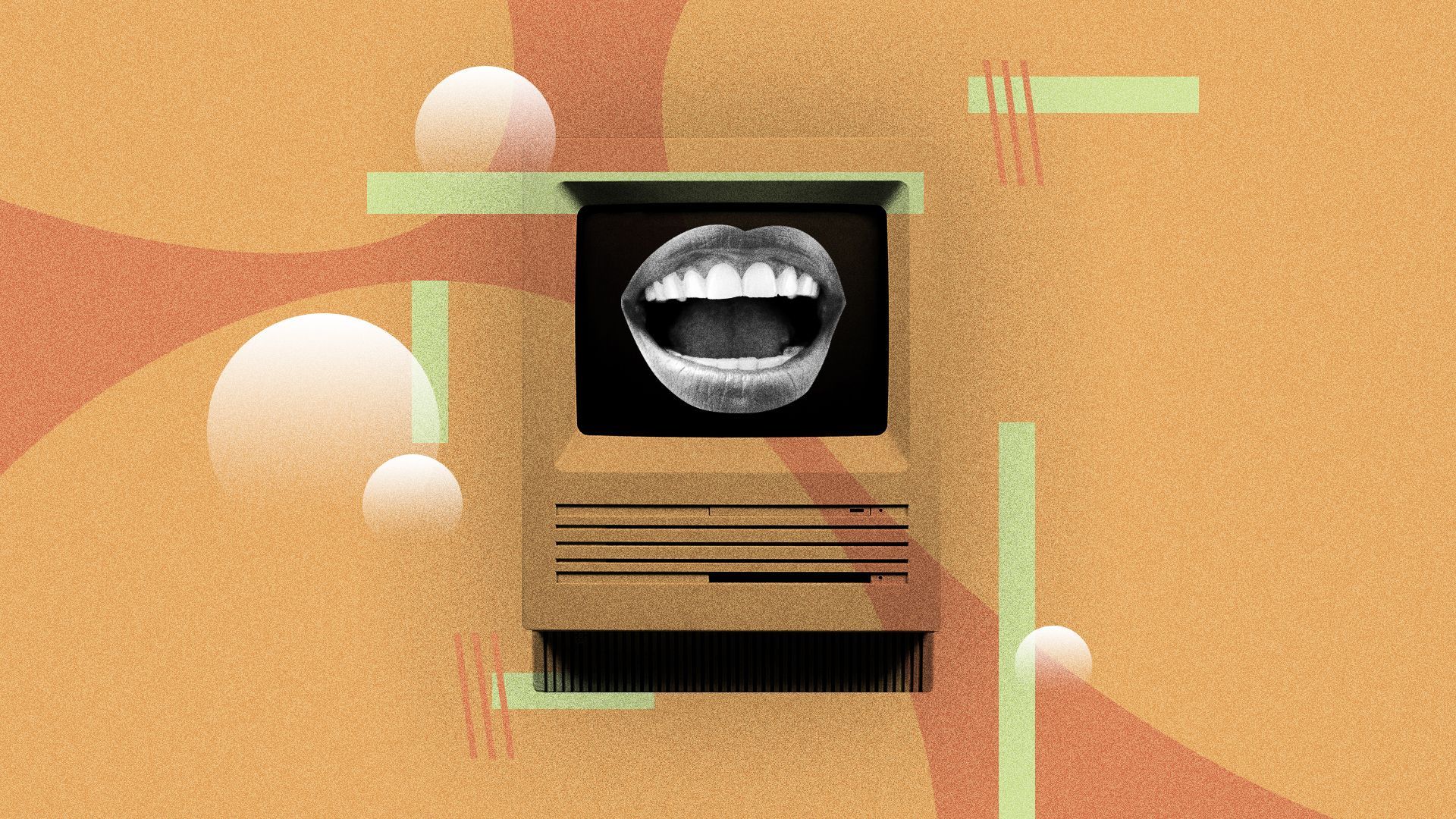 OpenAI's newest generative AI tool GPT-4 is more likely to spread misinformation — when prompted — than its predecessor GPT-3.5, according to a new report shared with Axios by NewsGuard.
Why it matters: NewsGuard's findings serve as a reminder that new technologies require validation and testing from many sources.
Case in point: In debuting GPT-4 last week, OpenAI said the updated technology was 40% more likely to produce factual responses than GPT-3.5 in internal testing.
Details: NewsGuard's test found that GPT-4 was willing to surface prominent false narratives more frequently and more persuasively than GPT-3.5.
The items generated by GPT-4 also included fewer disclosures.
GPT-4, it found, was better at elevating false narratives in more convincing ways.
The other side: OpenAI says GPT-4 is improving on its predecessors in providing more factual answers and serving up less disallowed content.
9. 🥊 Hollywood's labor fight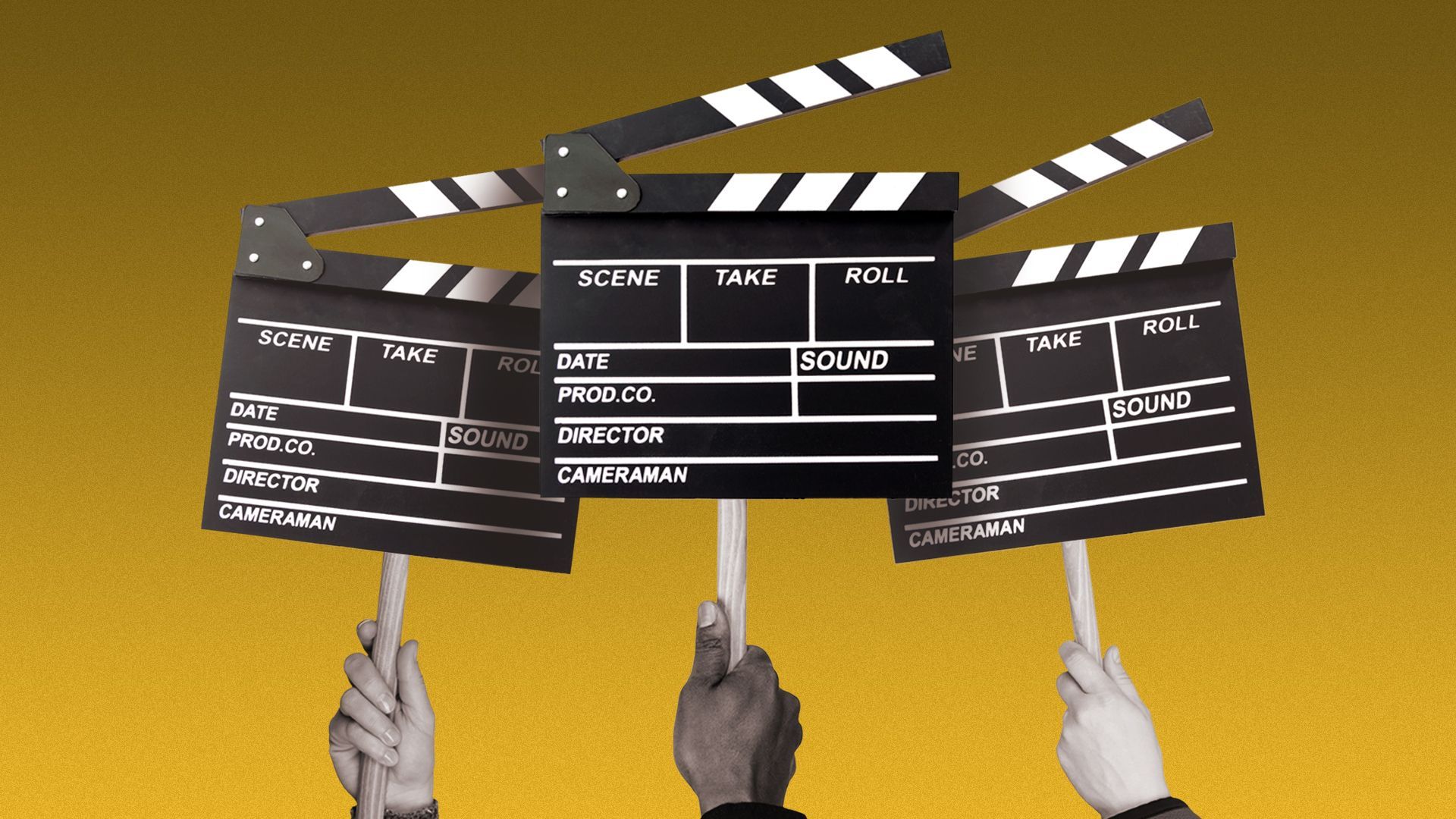 Hollywood's studios and writers squared off at the bargaining table Monday, as both sides try to avoid the first major industry work stoppage in 15 years.
Why it matters: Any stoppage could have a significant financial impact on media companies, Tim Baysinger writes.
The studios' negotiations with the Writers Guild of America will set the tone for the group's two other labor deals with its directors and actors.
Driving the news: The WGA's contract expires on May 1. The contracts for the Directors Guild of America and SAG-AFTRA, which represents the actors, both expire at the end of June.
What to watch: One of the key points of contention that the WGA wants to overhaul is the pay structure, which has been drastically altered by the streaming era.