Axios Media Trends
February 08, 2022
Today's Media Trends is 1,433 words, a 6-minute read. Sign up here.
Situational awareness: Netflix's "The Power of the Dog" leads Oscar nominations — out today — with 12 nods. Complete list.
1 big thing: The Daily Wire hits $100 million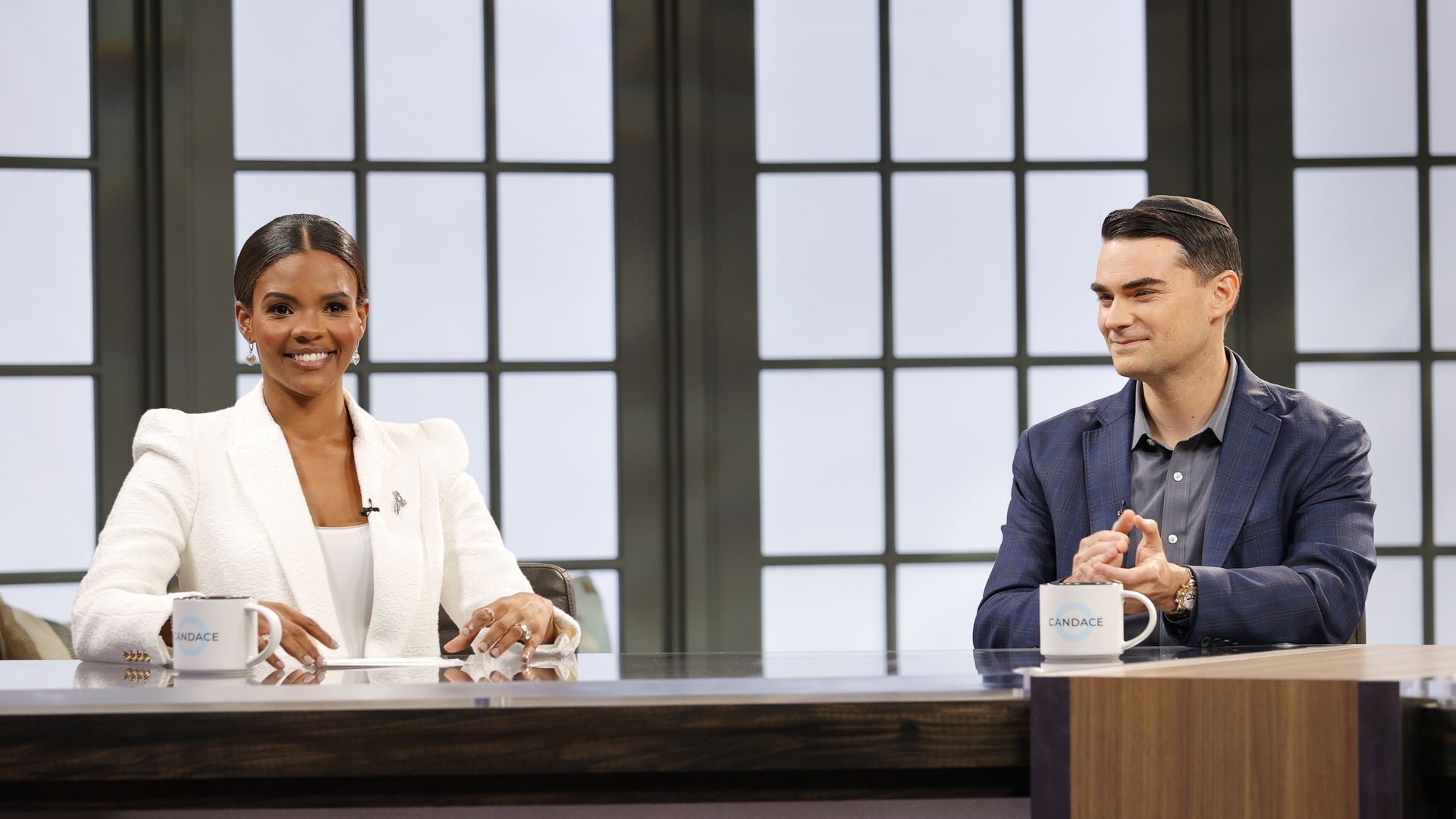 The Daily Wire, a conservative media outlet best known for its popular podcast "The Ben Shapiro Show," is a $100 million business, according to its CEO and co-founder Jeremy Boreing.
Why it matters: It's one of the few commercially successful conservative media startups to launch in the past few years.
Despite a flood of investment in new social media networks and websites, few new entities say how much money they make. Other viral web outlets, like PragerU, are heavily reliant on donors.
By the numbers: Boreing says The Daily Wire's 12-month revenue hit $100 million for the first time in January of 2022, up from roughly $65 million for the full year in 2020.
The company, which moved to Nashville from Los Angeles in 2020, now has 150 full-time employees, up from 115 this time last year.
Driving the news: The Daily Wire is pushing aggressively into entertainment as a way to attract new members to its paid tier.
The company is releasing its first original movie, called "Shut In," for free in the U.S. on YouTube at 9 p.m. ET on Thursday.
On Thursday, it plans to tease its upcoming film, a Western titled "Terror on the Prairie," starring Gina Carano — who formerly starred in "The Mandalorian," but was fired for controversial comments.
Between the lines: Other conservative subscription outlets, like TheBlaze, focus more on news commentary video rather than movies.
"Entertainment is hard. Boreing said. "Creatives are afraid that working with us will get them cancelled; we don't have the financial resources to produce a high-frequency of content; and the broader film audience is skeptical of our capabilities."
The big picture: The Daily Wire isn't looking to make hyper-politicized films, but rather thrillers and dramas that appeal to audiences that reject political correctness, Boreing told Axios.
"We're not making 'Christmas Romance in the Rockies' or 'Hillary's Hard Drive Part III."
What's next: While it's still one of the top publishers on Facebook, The Daily Wire is focused on diversifying its revenue across podcasts, book publishing, video and soon, ecommerce.
2. Olympics puts China's press intimidation on full display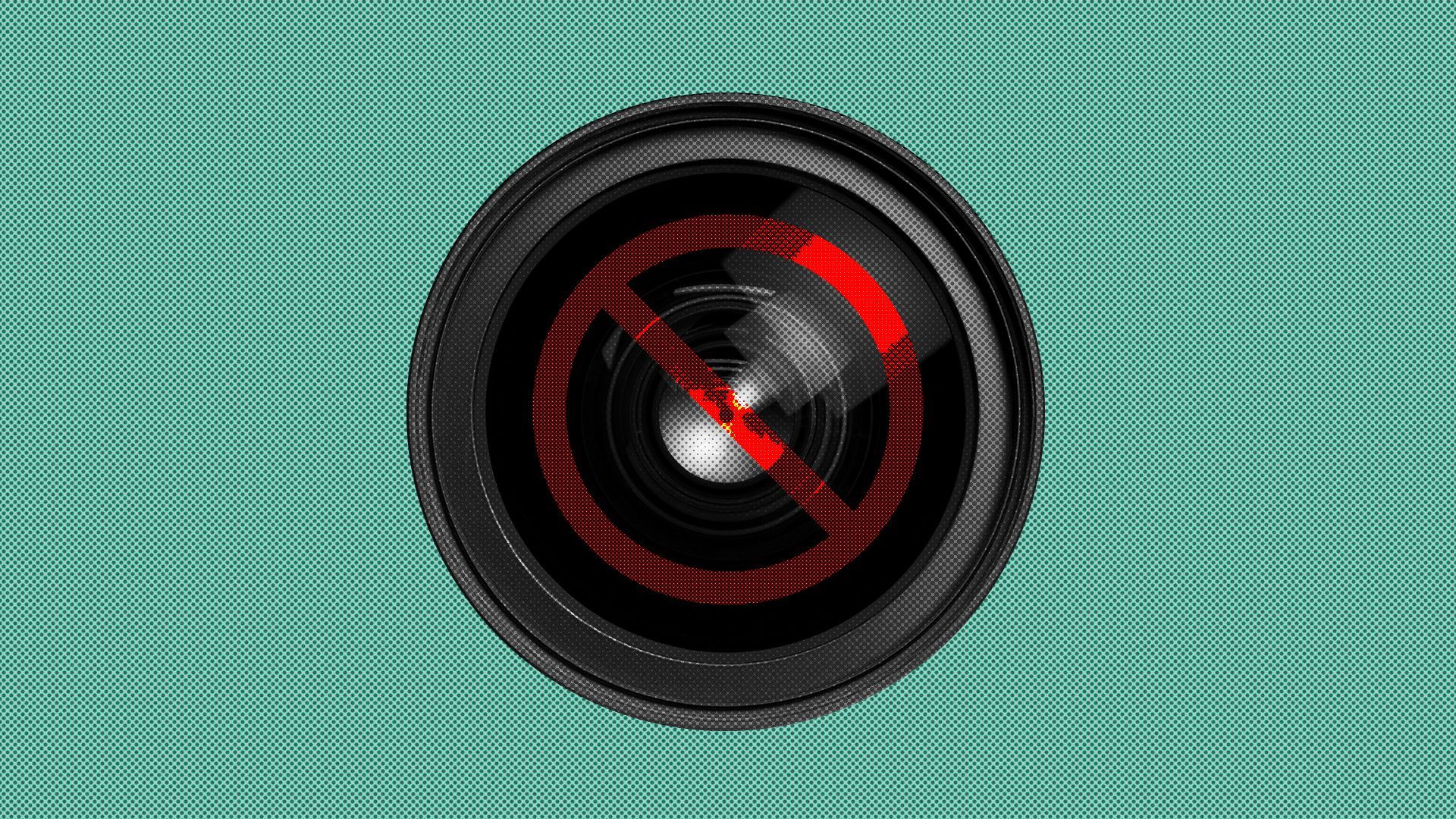 Foreign correspondents in China are speaking out after a Chinese security official pulled a Dutch reporter out of their live shot during the Olympic opening ceremony, Axios' Bethany Allen-Ebrahimian and I write.
Why it matters: The International Olympic Committee called it an "isolated incident," but the press environment in China has deteriorated dramatically in the past two years.
"I'm sorry but this sort of thing is not an 'isolated event' and happens regularly to resident foreign media journalists based in China," tweeted Edward Lawrence, a senior journalist based in China for the BBC.
Details: The reporter who was pulled, a correspondent for Dutch broadcaster NOS named Sjoerd den Daas, tweeted the next day that he was "forcefully pulled out of the picture without any warning by a plainclothes man wearing a red badge that read, 'Public Safety Volunteer" just after going live.
"He did not identify himself," he wrote, "When asked, they couldn't say what we had done wrong."
Antoine Morel, a correspondent for France 24, tweeted a picture on Sunday of a "guide" assigned to his team "at the last moment to follow us everywhere and take back the people we ask questions if they deviate from the official discourse."
Go deeper: The atmosphere of intimidation is dramatically different from the 2008 Summer Olympics in Beijing.
3. Olympics opening ceremony ratings fall to new low
Friday's Winter Olympics opening ceremony was one of the least-viewed opening ceremonies on TV in Olympic history, according to numbers provided by NBC Sports.
Why it matters: This year's Games, like the summer Games in Tokyo last year, are being impacted by a lack of fans and loved ones in stadiums that normally contribute to the excitement of watching the games live, as well as geopolitical concerns.
Details: TV viewership was 14 million. NBC Sports says the event drew 16 million viewers total, if you include digital platforms like Peacock and the NBC Sports app.
That's down about 43% from the 23.8 million people who watched the opening ceremony for the last winter Games in Pyeongchang in 2018.
🏈 What to watch: The overlap between Super Bowl LVI and Olympics will be a historic sports moment for sports fans and NBC, which has the broadcast rights for both marquee events this year.
Ads for this year's Super Bowl are sold out, according to NBC, which will broadcast the game alongside its Olympics coverage on Feb 13. Some 30-second spots sold for a record $7 million.
4. Scandal hits WarnerMedia ahead of Discovery deal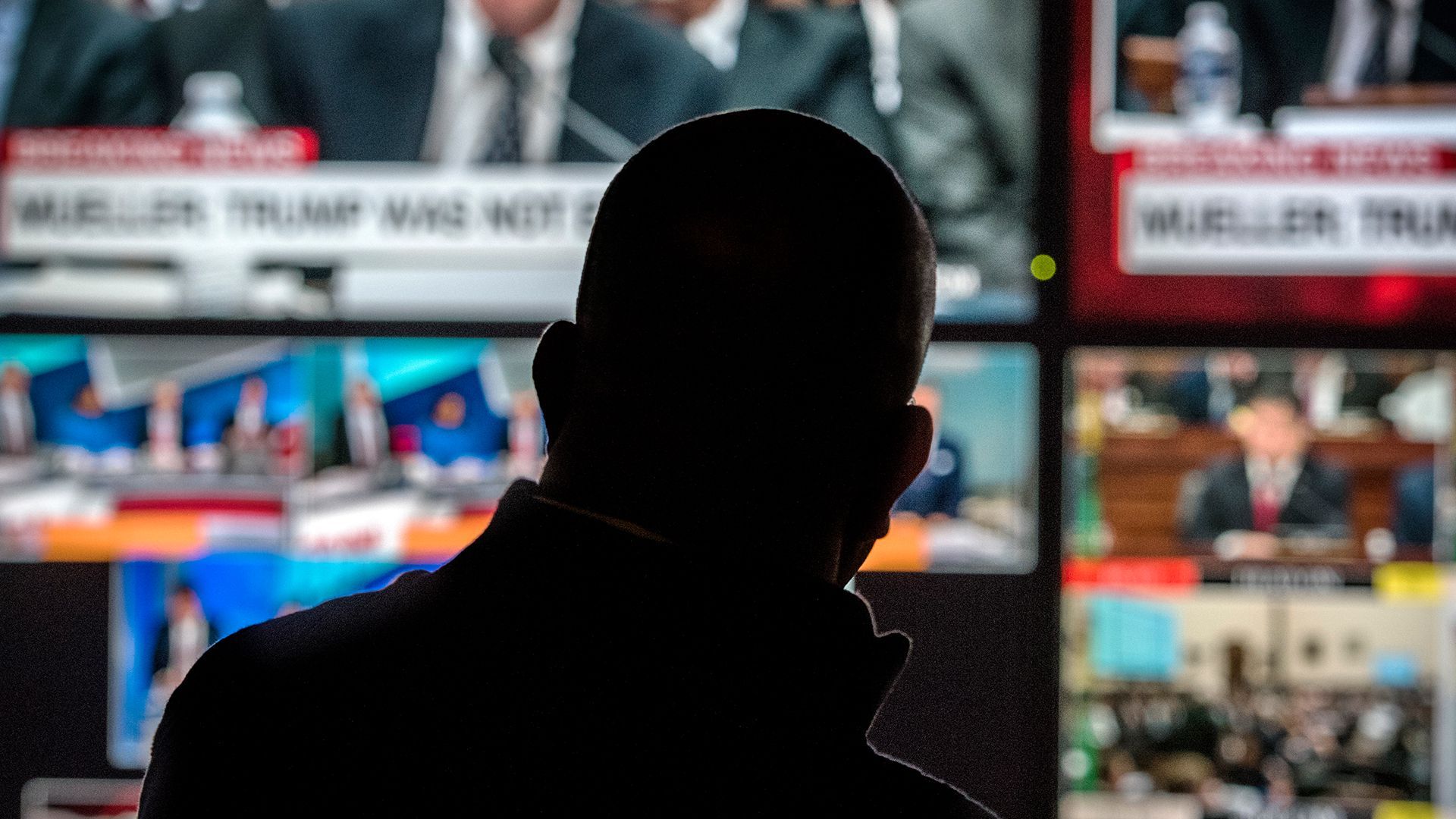 Recent conflicts at CNN are causing uncertainty and anxiety ahead of a $43 billion deal to combine WarnerMedia with Discovery, Axios' Kerry Flynn and I write.
Why it matters: The decision to spin-off WarnerMedia by AT&T was done primarily to pay down debt. Now, AT&T will be able to offload messy business headaches as well.
Driving the news: In the days since CNN boss Jeff Zucker's sudden resignation, leaders at WarnerMedia and WarnerMedia's parent company AT&T have offered different takes on what happened, leading to confusion and frustration among employees.
Reality check: A few reports have since suggested that Zucker's resignation was possibly prompted by undisclosed revelations made during the network's legal battle with former primetime star Chris Cuomo.
But without publicly confirming such reports, WarnerMedia has left employees wondering whether to buy the corporate line that Zucker was forced to resign due to an undisclosed relationship.
In the days since Zucker's resignation, Kilar has visited various CNN bureaus to answer questions about what happened. But in refusing to divulge too many details, he's been met by angst from top CNN talent.
Between the lines: In addition to the drama unfolding at CNN, Warner Bros., the movie studio owned by WarnerMedia, is facing its own challenges.
WarnerMedia also has faced turmoil in its ad sales division over AT&T's handling of its former ad tech unit Xandr.
What's next: Resolving these headaches will be up to Discovery CEO David Zaslav, who will lead the newly combined company, while Kilar is expected to exit.
Editor's note: The authors of this article have both previously worked for CNN.
5. How Amazon's ad really business works
Amazon on Thursday said it made more than $31 billion in advertising last year, a huge feat for the tech giant, which for years kept the size of its budding ad empire under wraps.
How it works: Amazon sells many different ad units, but the bulk of its ad revenue comes from sponsored product ads that appear at the top of search results.
Because Amazon's ad business is tied to search and not social media, it's not as vulnerable to Apple's privacy changes that are having a big impact on Facebook's ad business.
Meta said Wednesday it expects Apple's ad tracking changes to cost it $10 billion in ad revenue in 2022.
Yes, but: It's not totally fair to compared Amazon's search ad business to Google's. Amazon's ads are mostly sold to its own retailers, looking to better boost their products in Amazon's search results.
6. News outlets ride TikTok engagement wave
Multiple news media companies now have more than 1 million followers on TikTok, Axios' Neal Rothschild and I write.
Why it matters: Even though TikTok has done little to court news publishers or make the platform lucrative for them, the opportunity for brand awareness is massive.
Driving the news: ABC News has surpassed 1 million followers for its main TikTok account, and is looking to now build up big followings for its shows, like Good Morning America — which currently has more than 770,00 followers on TikTok — and The View.
The network launched its main TikTok account around a year ago, and quickly realized that hard news worked better than some of their attempts to follow goofy trends, said Evan McMurry, senior manager of social media.
Yes, but: Massive followings for publishers like ESPN and Daily Mail show that while there's a home for news on TikTok, viral cultural moments are what tend to shine the most on TIkTok.
The bottom line: "Our surge on TikTok reminds me of the 2015 big days of Facebook," said McMurry. "That was the last time we saw a growth wave comparable to this."
7. 1 fun thing: Introducing Tim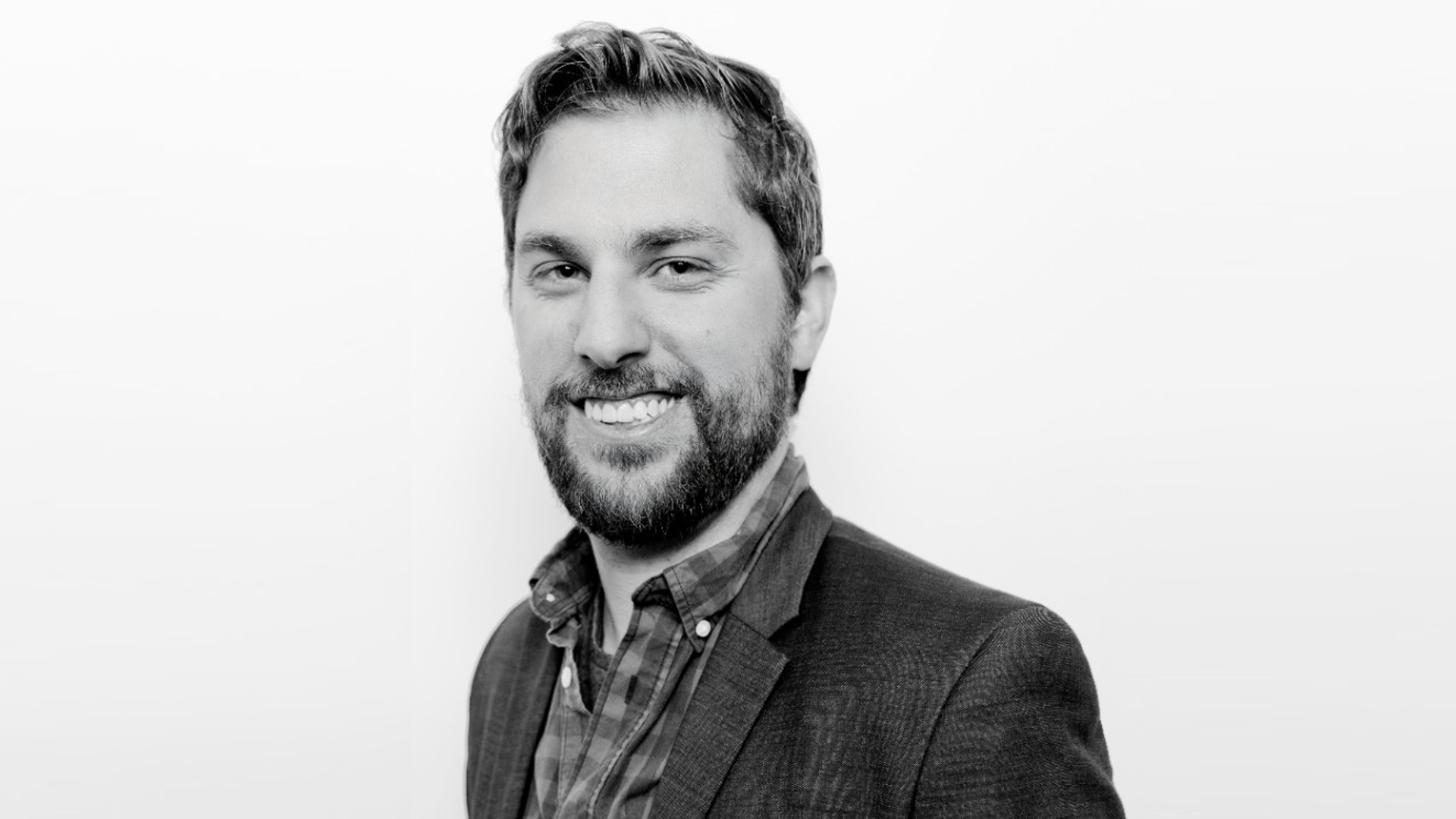 Please join me in welcoming Timothy Baysinger to Axios. Tim will be co-authoring a new, subscription newsletter on media, entertainment, telecom and ad tech deals, debuting this quarter.
Tim joins an impressive team that we've been building for our Axios Pro deals coverage, led by George Moriarty.