Axios Media Trends
April 24, 2018
1 big thing: The twisted world of social media influencers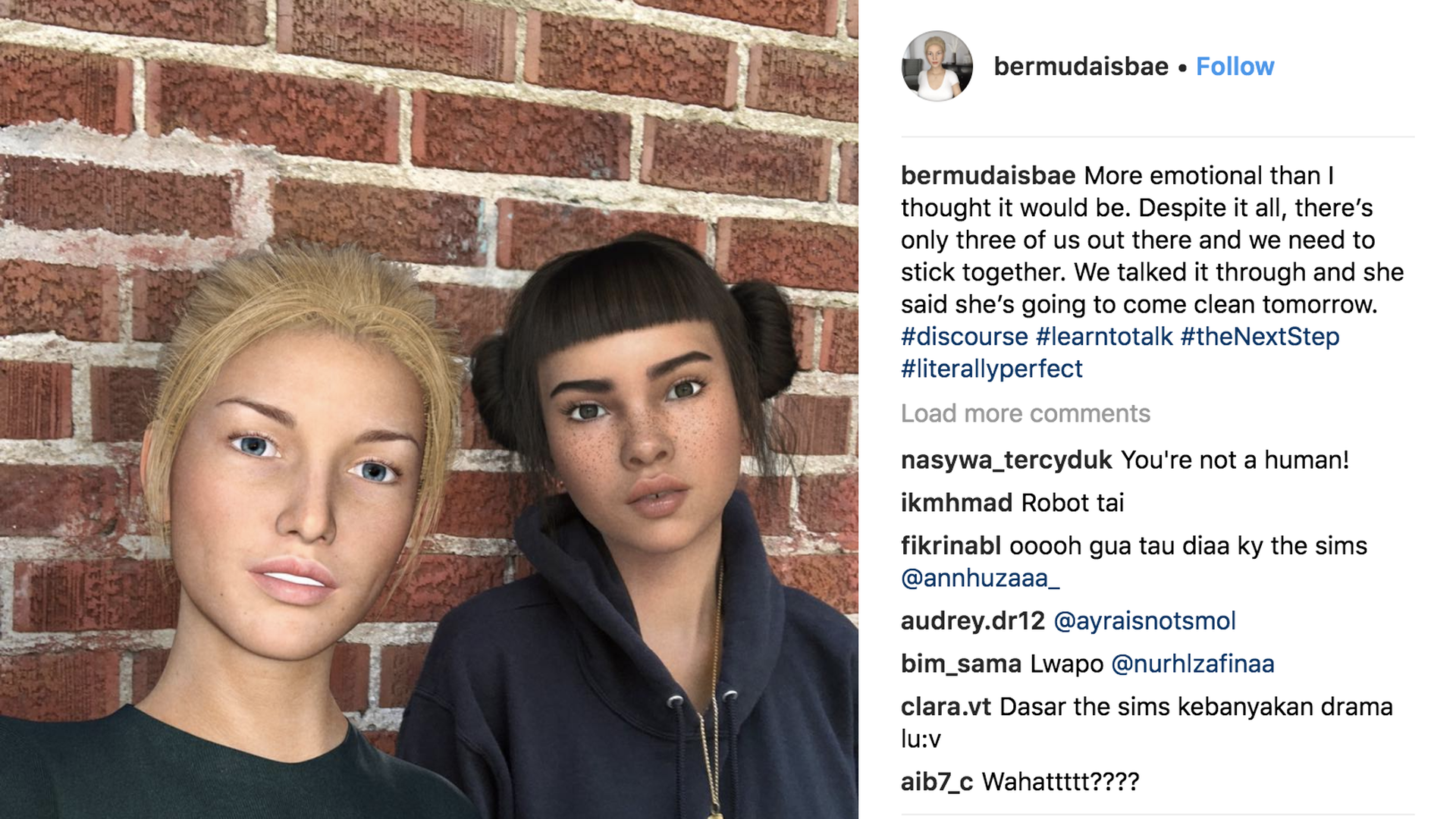 The account of popular progressive Instagram model @lilmiquela (1 million followers) was supposedly "hacked" last week by popular pro-Trump instagram model @bermudaisbae (64k followers).
Details: While details around the hack are hazy, a photo of the models together suggests that the event was coordinated. Instagram says "there's no indication that the account in question was compromised."
Neither model is real, although one is verified by Instagram. They are computer-generated imagery (CGI) models with massive followings and in some cases have racked up real advertising deals and music profiles. (Music by @lilmiquela is listed on Spotify and Apple Music.)
The case for anonymity online is being tested as regulators, platforms and brands try to wrap their heads around the messy consequences of non-human social media accounts.
No one knows exactly who is responsible for these accounts, although @lilMiquela has recently alluded to a robotics and AI firm, Brud, as being the origin of her creation and @bermudaisBae says she's made by an AI company called Cain Intelligence, which says on its website that it openly endorses Donald Trump.
Why it matters: These accounts are often — by Instagram and the Federal Trade Commission's standards — considered to be commercial enterprises that are subject to the same advertising disclosure laws as real models.
These accounts sometimes don't adequately disclose sponsorship information, which makes rules hard to enforce. @lilMiquela, for example, credits certain hair care products for her "silky" locks, but none of her posts are labeled as an "ad," if these endorsements even are ads.
It can be difficult for the FTC and other regulators to crack down on these fake personalities, because their origins are difficult to track.
"The FTC might have to start suing people," says, Consumer Unions Director of Consumer Privacy and Technology Policy Justin Brookman. "But they're probably nervous about that because their guidelines are based on underlying law that was passed a century ago, which broadly says 'don't be deceptive.'"
The big picture: Accounts like these also have the ability to disrupt political discourse by taking advantage of the popularity around emerging trends to build an audience and then promoting certain political perspectives.
In this example, both "models" are gaining traction by promoting real fashion and culture trends while also taking vocal positions about divisive political issues. @lilMiquela, for example, supports LGTBQ rights and the #BlackLivesMatter movement, while @Bermudaisbae is an open skeptic of climate change science.
"They play to all of the social psychological biases we have," says Holly Schroth, a senior lecturer at the Haas School of Business who specializes in social psychology.
Similar to hoax accounts used during the 2016 elections, these accounts play to the modern political psychology of appealing to audiences that resonate with social media movements over policies, or even people.
What's next: The lines are only going to continue to blur as technology becomes more sophisticated.
2. Scoop: Feds crash digital ad conference circuit
A member of the Justice Department's criminal division and a special agent with the FBI attended Rubicon Project's digital advertising conference, Executive Exchange, last Thursday to speak about the future of ad fraud and crime.
The big picture: While this was the first industry conference that they've attended, sources say it likely won't be the last.
FBI Special Agent Evelina Aslanyan spoke at the off-the-record event to high-level executives in the advertising industry about how ad fraud represents a whole new world of crime for publishers and consumers.
Industry leaders in the programmatic space from NBCUniversal, Vox, The New York Times, Univision, MAGNA, The Trade Desk and more were also on the speaking agenda.

Alexander Mindlin, an assistant U.S. Attorney General at the DOJ's criminal division, was also in attendance. Special agent Aslanyan is a special agent from New York who works broadly in digital ad fraud and crime.
Sources say the law enforcement officials poking around the conference weren't just there to share their understanding of threats to publishers and advertisers, but also to learn about how experts in the space create and market their services.
Why it matters: The Zuckerberg hearings two weeks ago shed light on the knowledge gap between regulators and industry leaders of emerging technologies. By having law enforcement officials attend industry gatherings and share insights, both parties are making real attempts to bridge that gap.
3. How LinkedIn fights fake news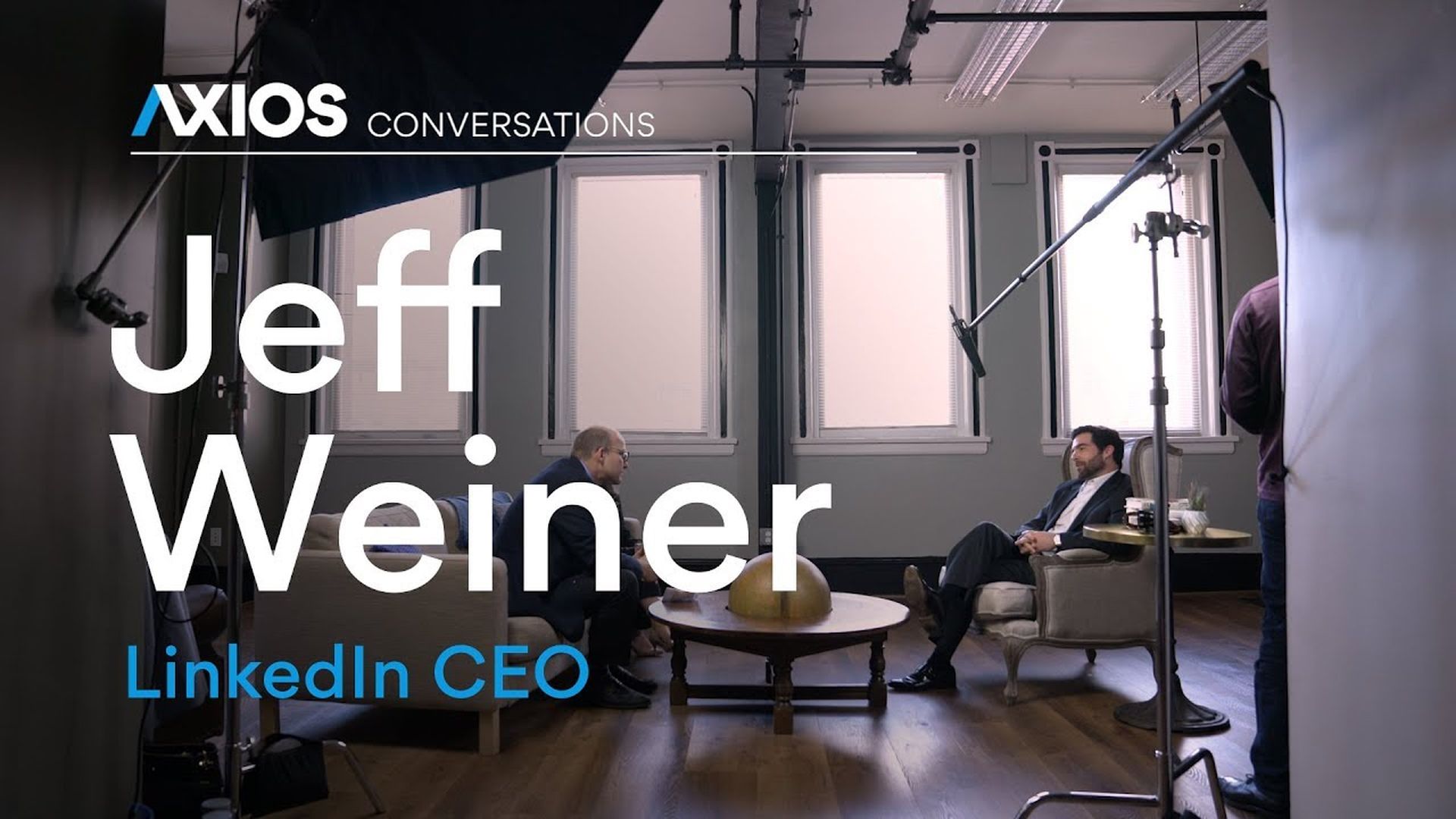 LinkedIn CEO Jeff Weiner tells Axios' Mike Allen and me that "arguably the most important" way Linkedin stays ahead of fake news and platform abuse is "manual curation and the role of editors."
"To have qualified, highly-expert editors making decisions in terms of what's being seen and by whom, that can be very helpful,"Weiner says.
The company also uses machine learning and "social cues and viral signals" that its membership is creating to elevate what's buzzy.
Go deeper: Video highlights from our interview
Why it matters: Weiner suggests that fake news has been created, in part, as a result of companies moving away from vetting content.
"When companies, publishers, news outlets — when any organization that historically was focused on creating quality content — builds a business based on a business model that is, in part, driven by traffic and clicks, talk about unintended consequences."
"You're going to see potentially a regression towards that action as opposed to the founding principles of the company, which is to deliver, hopefully, a quality experience and hopefully a factual experience and hopefully an experience that has been vetted and triangulated and isn't about being first or the most provocative or the most titillating."
"And we are increasingly getting away from that and it's being complicated in a very material way, by the rise of technologies that facilitates the counter to virtually everything I just said."
Be smart: Other tech platforms that use editors include Snapchat, Apple News and Flipboard.
Go deeper: Weiner says LinkedIn can be seen as an economic graph that's "digitally mapping the global economy across six different pillars."
4. How Facebook makes tough calls on censorship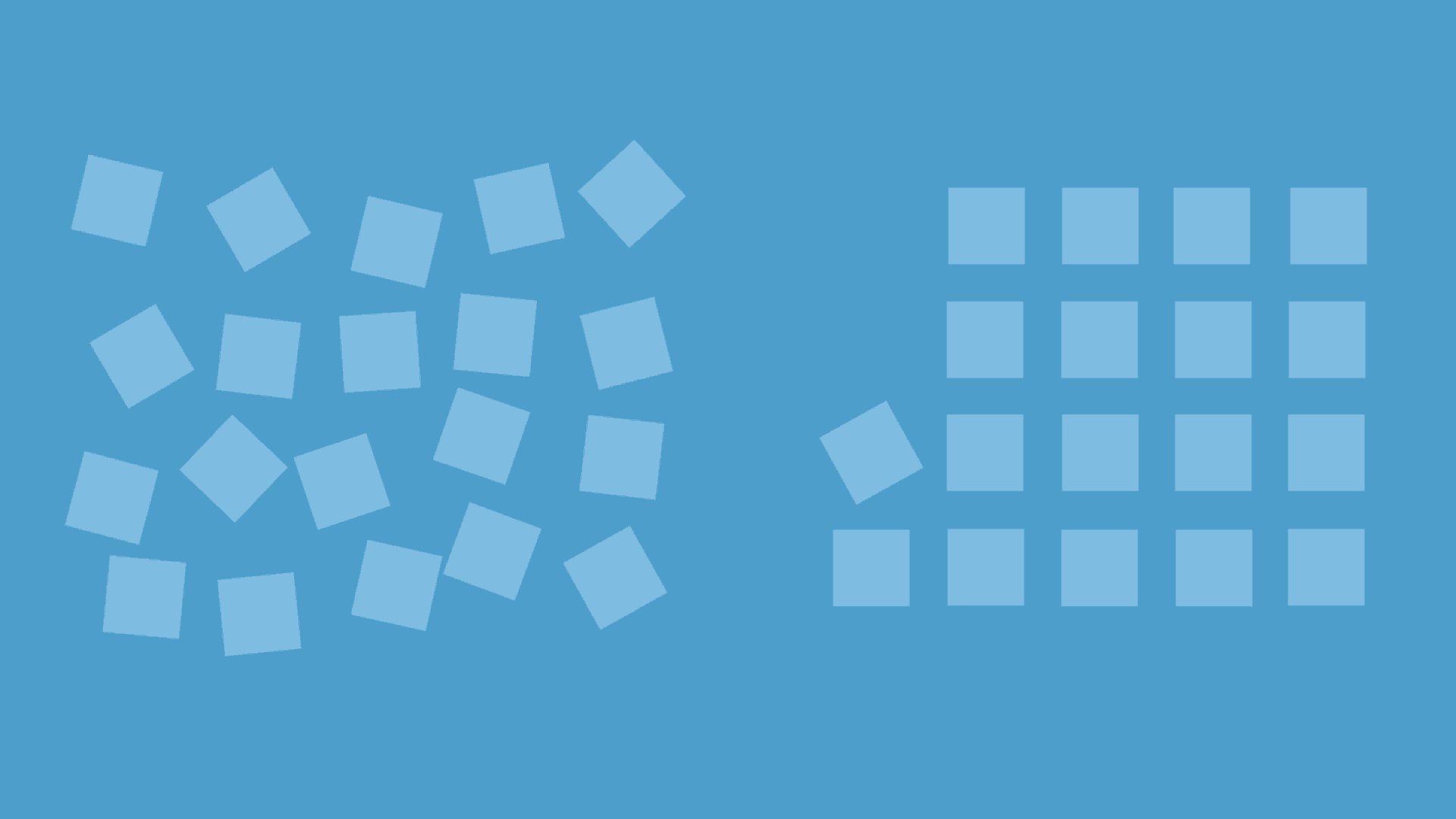 Facebook has published the internal guidelines it uses to make tough decisions on sensitive topics on its platform, including hate speech, child safety and terrorism.
Why it matters: It's Facebook's way of telling censorship critics that the tech giant is methodological and consistent about how it polices content on its platform.
Facebook will also build out the ability for people to appeal its decisions over the coming year, which Facebook CEO Mark Zuckerberg has alluded to in past interviews. As a first step, it's launching appeals for posts that were removed for nudity and/or sexual activity, hate speech or graphic violence.
The company let a few reporters sit in on its regular content meeting last week, which typically includes employees from legal, safety policy, community operations, public policy (including regional), communications, community integrity, diversity, government and politics teams and more.
In May, Facebook will launch Facebook Forums: Community Standards,, a series of public events in Germany, France, the UK, India, Singapore, the US and other countries where they get people's direct feedback.
By the numbers: Facebook says it currently has 7,500 content reviewers, up 40% from last year. It has experts reviewing content reports in more than 40 languages around the world.
Gut check: A bipartisan majority of Americans (58%) are resistant to action by the U.S. government that might also limit free speech but are more open to action from technology companies, a new Pew Research Center survey finds.
5. Shot: What techlash?
Google crushed its first quarter earnings yesterday, beating on revenue and earnings per share. Investors and analysts seem optimistic that Facebook will also hit its numbers this Wednesday.
Why it matters: All of the hype around regulating tech and brand safety doesn't seem to be spooking the advertisers that float these social media companies' massive bottom lines.
Worth noting: Chief Executive Sundar Pichai pushed back on the idea that GDPR, the sweeping new European data regulation, would hurt Google's lucrative ad biz, because it's mostly driven by keyword-based search ads.
Flashback November 2017: What Russia probe? Tech companies hit record earnings
6. Chaser: Duopoly dips
Facebook and Google continue to grow their ad businesses to record highs, but their collective percentage of ad growth is waning in comparison to smaller advertising businesses with a greater runway to grow.
eMarketer estimates that the "duopoly" will capture 56.8% of the US digital ad market this year. That's down from 58.5% last year.
It predicts Google and Facebook's share of new digital ad dollars is declining as well. "This year they will capture nearly 48% versus nearly 73% in 2016."
Amazon and Snapchat on the other hand, are poised to grow the fastest. Overall, eMarketer predicts Snapchat will grow its ad business from $300 million from 2016 to $3.08 billion in 2020, while Amazon will grow its ad business from $1.12 billion in 2016 to $6.37 billion in 2020.
Go deeper: Snapchat will allow users to buy products via augmented reality
7. Non-sports fans have options with new skinny bundles
AT&T is planning to roll out a $15 monthly skinny bundle called "AT&T Watch" that excludes sports, CEO Randall Stephenson said in court last week.
Why it matters: In the past, consumers were forced to pay for sports as part of their expensive pay-TV packages. Sports, as noted in the graphic above, are often the most expensive channels for cable and satellite providers to carry, and that bill is often passed off to consumers. In a streaming world, non-sports fans don't always have to pay for the expensive sports content they don't watch.
A consortium of cable networks, including Discovery, AMC and Viacom among others, also launched an entertainment-only streaming bundle called "Philo" last year.
Others, Pay-TV providers, like Comcast are offering users entertainment-only streaming package add-ons.
At the same time a bunch of sports-only skinny bundles are popping up for sports fanatics. Last week FuboTV, which originally launched as a sports streaming service (mostly for soccer) three years ago, announced it raised $75 million from AMC, 21st Century Fox and others. (It's since grown to expand to include more than just sports content.)
8. 1 fun thing: Music to many ears
The House is soon expected to pass a landmark copyright legislation that brings together music streamers and record labels for the first time in over a decade.
The bill, called the Music Modernization Act, has already been approved unanimously by the House Judiciary Committee. The Senate is working to draft its own version of the bill in the coming weeks. Following its anticipated passage, the bill will go to the President's desk for a final signature.
Why it matters: As Axios noted when the bill was being drafted, it's unusual that musicians, record labels, and streamers would compromise on an issue that's traditionally been very polarizing.
"MMA is a big deal," says Internet Association President Michael Beckerman. "The entire music ecosystem supports this bill because it takes a law written before the first public radio broadcast and brings it into the digital age."
Other music news we're following: