Axios Media Trends
September 05, 2023
Today's Media Trends, copy edited by Sheryl Miller, is 1,498 words, a 6-minute read. Sign up.
Mark your calendar: Axios' BFD business conference, hosted by Dan Primack, is returning to NYC on Oct. 12.
I will have an exclusive sit down interview with the new president and CEO of CBS News and Stations Wendy McMahon. Register here.
1 big thing: Scoop... TikTok eyes more social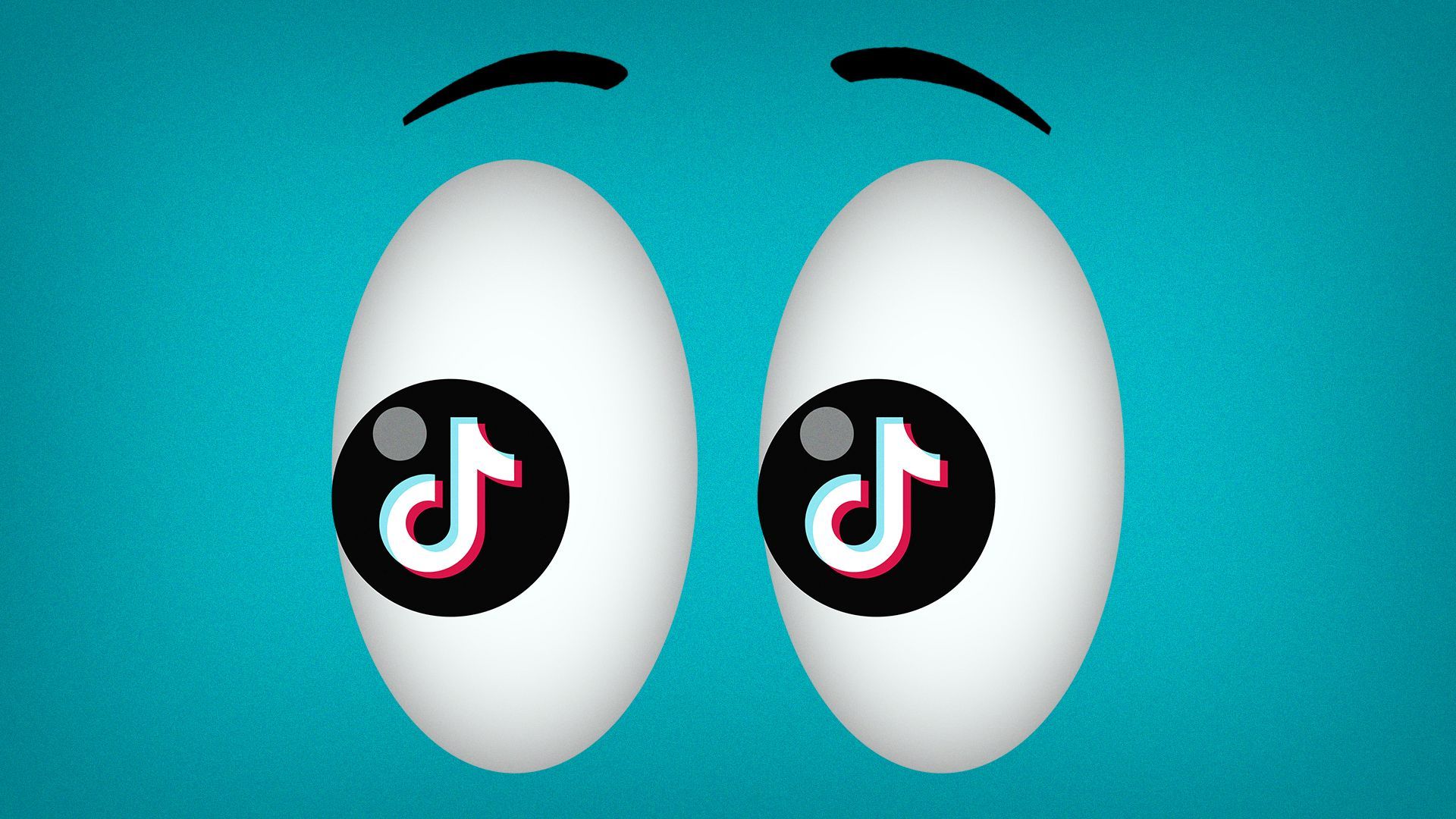 TikTok has posted a slew of new jobs in the past week for roles that include building more social networking and private messaging features.
Why it matters: Inside TikTok, there's concern that users are sharing TikTok videos externally on other social media and messaging apps when they want to discuss them with friends, sources told Axios.
Retaining user engagement within the app could help the company as it looks to offer functions beyond video entertainment, such as live shopping.
Details: According to the new job listings, TikTok is looking to hire engineers and product managers to work on a specific social interaction team that builds new social engagement features.
📱In roles posted for Android and iOS engineers based in San Jose, California, TikTok says the team is looking to build a platform that "enables users to meet and interact with their real-life friends seamlessly on TikTok, and encourage them to share their life moments with each other and stay connected regardless of where they are."
⏩ Another job listing, for a product manager for "TikTok Social" based in San Jose, says the company is looking "to expand the boundaries of TikTok by encouraging building meaningful social connections between users."
Between the lines: Part of the push to help users connect with their real-world contacts includes beefing up TikTok's direct messaging feature.
The big picture: While likes, comments and reposts have long been features of TikTok, the product has mostly been designed to foster engagement between creators and fans, not real-life connections among users.
Last year, the company rolled out a Snapchat-like stories feature on its platform. It briefly introduced — and then shuttered — a social publishing feature akin to BeReal called TikTok Now last year.
2. Scoop: Biden to air new ad during NFL kickoff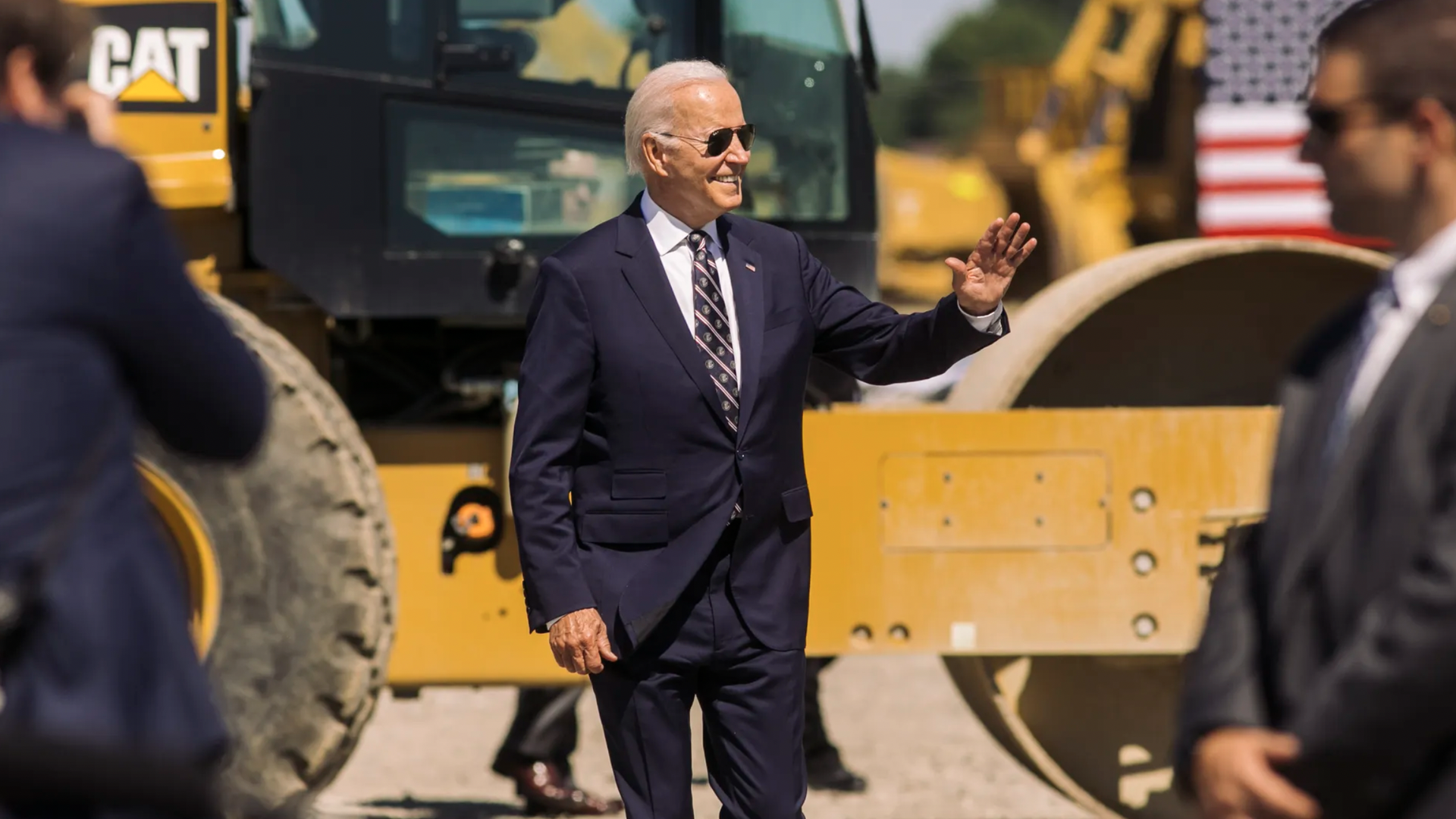 The Biden campaign will air a new TV ad in battleground states during the NFL season opener on Thursday, a source working with the campaign told Axios.
Why it matters: The spot is part of a broader $25 million, three-month campaign focused on President Biden's economic record — at a time when most voters tell pollsters they disapprove of his handling of the economy.
The ad, "Got to Work," highlights Biden's economic achievements amid inflation.
It will run during the NFL Kickoff (Detroit Lions at Kansas City Chiefs, on NBC and Peacock) in the battleground states of Michigan, Georgia, Arizona, Pennsylvania, Wisconsin, Nevada and Iowa.
🔎 Between the lines: Part of the $25 million campaign will be aimed at Hispanic and African American voters, with ads on soccer matches and the Oprah Winfrey Network, a campaign source said.
🧮 By the numbers: Biden's campaign has spent more than $4 million on ads. It has nearly $30 million booked total for the year.
🐘 The other side: The Trump-allied MAGA Inc. PAC has spent and reserved $22.8 million in ads. Sen. Tim Scott's PAC, Trust in the Mission, has booked $37 million in ads.
🕶️ What to watch: A source working with the Biden campaign tells me that compared to 2020, Biden's 2024 advertising will lean much more heavily on digital and streaming, especially YouTube.
3. 🚨 Bundle breakdown
The financial dispute between Disney and Charter highlights the growing tensions between content providers and cable and satellite operators as cord-cutting threatens to permanently unravel the cable TV business.
Why it matters: If this fight doesn't get resolved, the entire business model for the traditional cable TV industry could be on the verge of collapsing, Axios' Tim Baysinger and I write.
🏈 Driving the news: Disney channels, including ABC, ESPN and FX, have been blacked out since Thursday for Charter's Spectrum cable customers after the two failed a reach a new carriage agreement.
Charter argued that Disney's deal terms, which included things like "higher license fees" and "less packaging flexibility," continue to "ignore the realities of a shifting marketplace."
Disney argued that losing ESPN "is a major issue for consumers since it's one of the most popular channels." It said Charter's demand to distribute ESPN's streaming services for free "does not make economic sense."
📣 What's happening: Disney on Monday began messaging to Spectrum customers that if they were frustrated with losing access to Disney programming, they could sign up for Disney's digital live-TV offering, Hulu with Live TV, as well as any other live-TV streaming services like DIRECTV Stream, YouTube TV, Sling and Fubo
Disney has already begun to pull in its biggest personalities, such as ESPN's Stephen A. Smith, to echo its message directly to consumers.
The big picture: Rather than bash Disney for asking for too much money, Charter told its investors it needs to either rethink the cable bundle or get out of that business entirely.
⛓️‍💥 The cable giant essentially said that the Disney dispute is emblematic of the entire video ecosystem bring "broken."
By the numbers: Channel blackouts have become more frequent in recent years, as TV companies push to charge more for their content than cable and satellite providers want to pay.
Since 2015, TV networks have more than doubled the amount of money they've charged cable companies for distributing their programming, despite the fact that pay-TV subscriptions have declined by more than 40%, according to data from S&P Global and MoffettNathanson.
What's next: It's possible that the two sides could still come to an agreement.
Sports Business Journal's John Ourand reports that Charter president and CEO Chris Winfrey and Disney CEO Bob Iger have been in contact over the weekend.
4. Hollywood strikes spread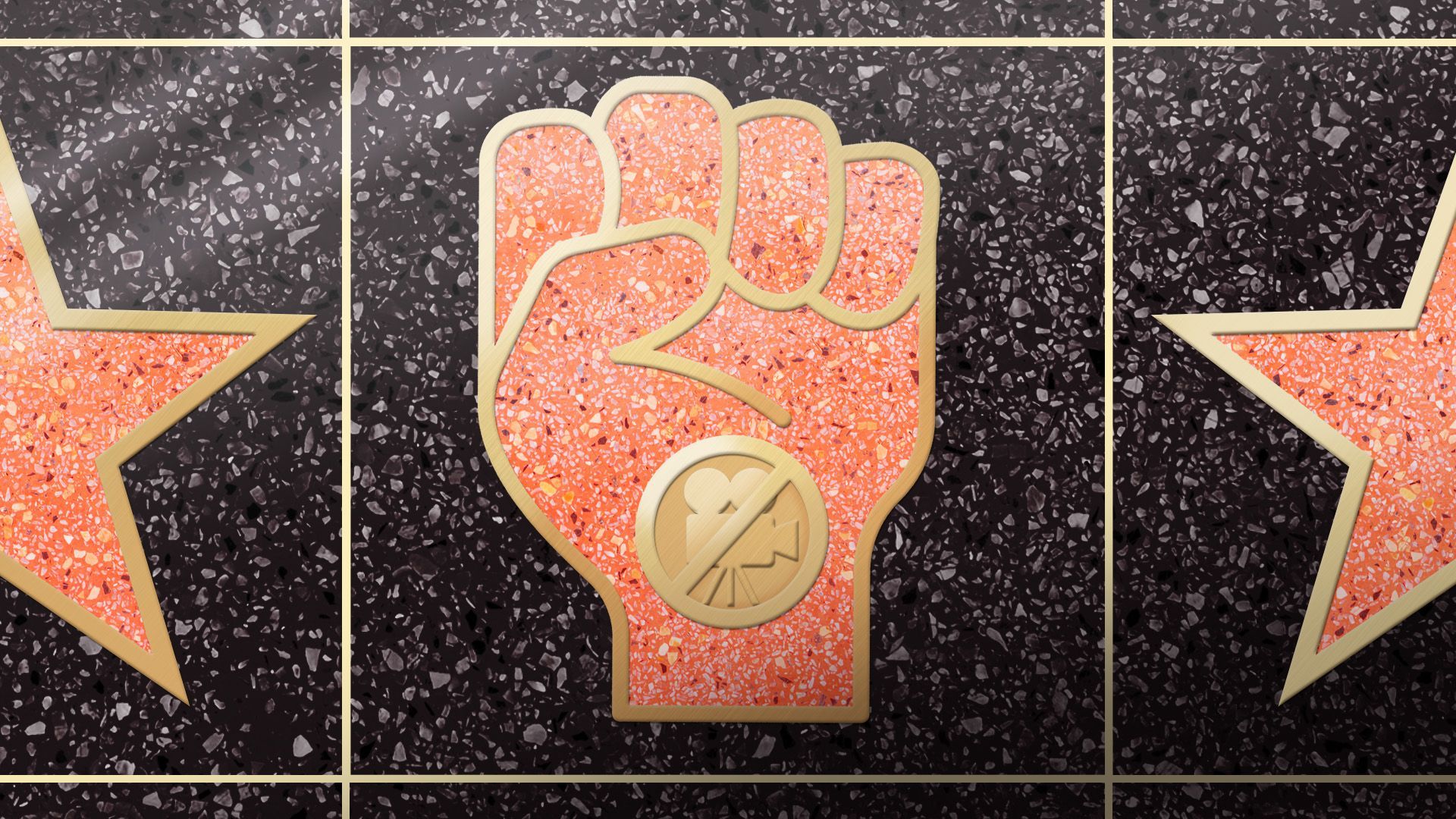 The labor wars threatening Hollywood production are spreading to other parts of the entertainment sector.
Driving the news: SAG-AFTRA, the union that represents actors, is preparing for another possible strike against several major video game companies, Deadline reports.
Video games: The guild is looking for wage increases for video game workers, in addition to AI protections.
Reality stars: It also said last month it would work toward building protections for reality stars. (SAG-AFTRA already provided specific strike guidance to social media stars as a part of the actor's strike.)
Stylists: Talks of a union representing Hollywood stylists are also in motion, Business of Fashion reports. (A group of U.K. stylists has already started to form a Celebrity Stylists Union.)
Visual effects: Last month, Marvel Studios' visual effects workers voted to unionize, per NPR.
The big picture: Unions representing more than 170,000 Hollywood writers and actors continue to strike amid contract negotiation talks with major studios.
The guilds, the Los Angeles Times notes, have been "buoyed by a nationwide rise in union activism."
What to watch: The dual strikes are starting to eat at studio profits.
5. Major websites starting to block AI bots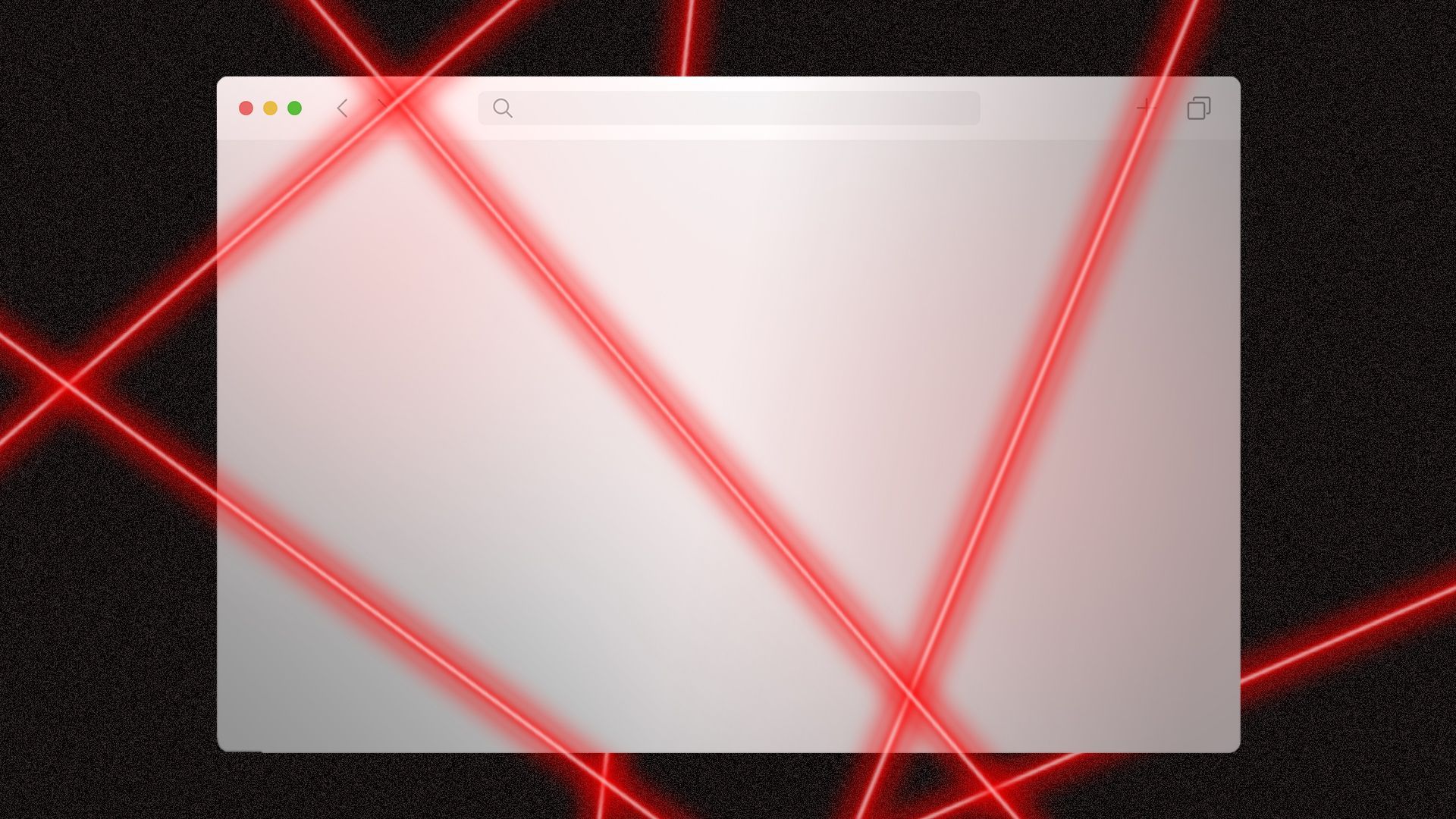 Nearly 20% of the world's top 1,000 websites are blocking crawler bots that gather data for AI services, according to data from Originality.AI, which makes a plagiarism detector.
Why it matters: In the absence of clear laws or regulations governing AI's use of copyrighted material, websites big and small are taking matters into their own hands.
OpenAI introduced its GPTBot crawler in early August, declaring that the data gathered "may potentially be used to improve future models" — and promising that paywalled content would be excluded.
Several huge news sites, including the N.Y. Times, Reuters and CNN, began blocking GPTBot. Many more followed. (Axios is among them.)
🔎 Between the lines: Google and other tech giants see their data crawlers' work as fair use. Publishers have long objected.
6. 📺 New cable boss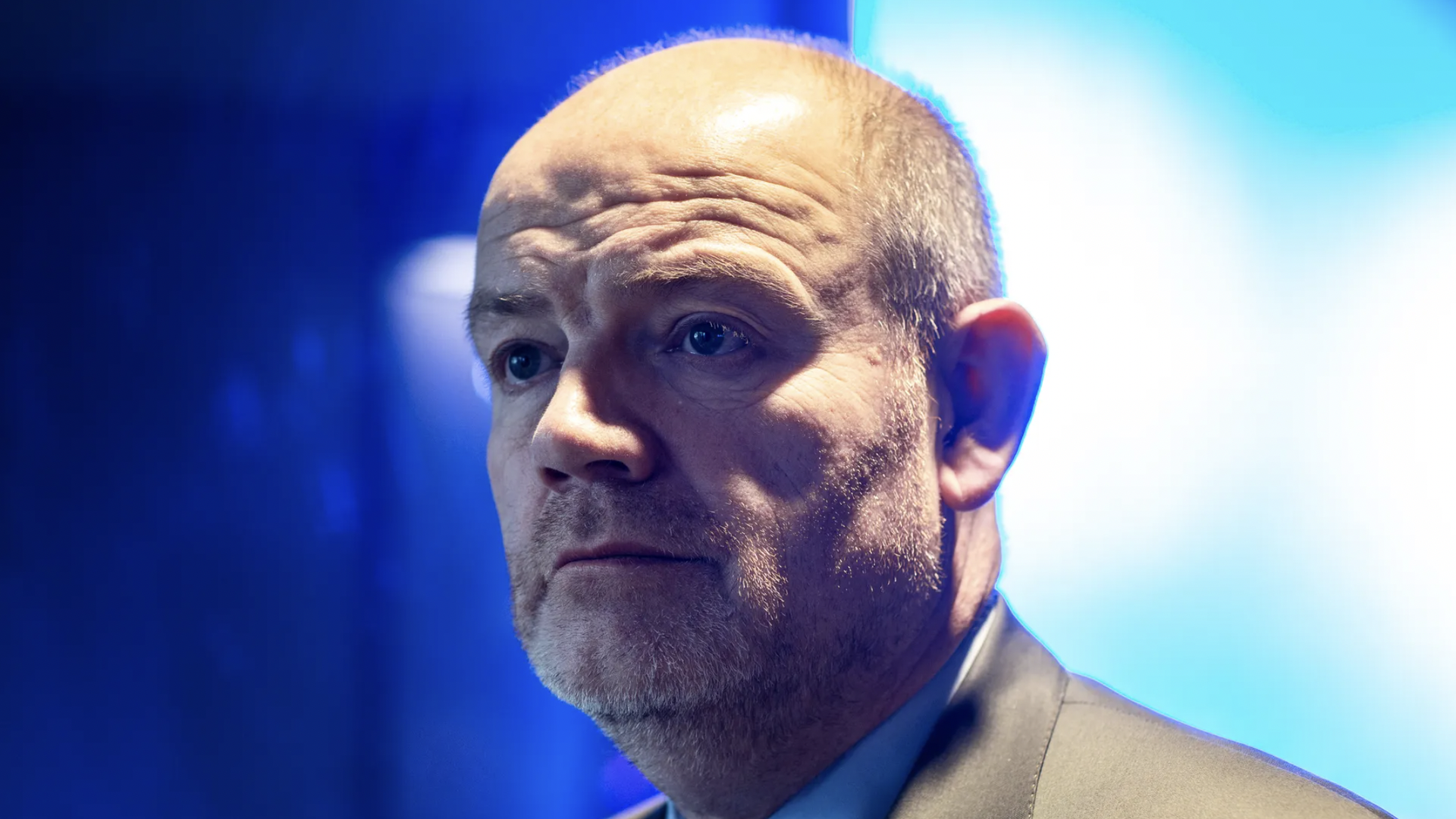 Warner Bros. Discovery last week announced that former New York Times and BBC executive Mark Thompson will lead CNN as the network's new worldwide chairman and CEO.
Why it matters: Thompson brings a wealth of operational experience to CNN at a pivotal moment for the network's business.
CNN's linear TV business, while still massively profitable, faces decline as cord-cutting increases.
Its digital trajectory, for now, is tied to its parent company's streaming efforts.
Details: Thompson will start on Oct. 9 and will report directly to Zaslav, WBD said in a statement.
CNN's interim leaders will continue in their functional roles, reporting to Thompson, per the statement.
The leaders include longtime Discovery executive David Leavy, executive vice president for talent and content development Amy Entelis, executive vice president of editorial Virginia Moseley, and executive vice president of U.S. programming Eric Sherling.
The big picture: Bringing in an experienced outsider to manage CNN helps WBD leaders distance themselves from the day-to-day drama that comes with managing a high-profile global news network.
7. Truth Social lives to see another day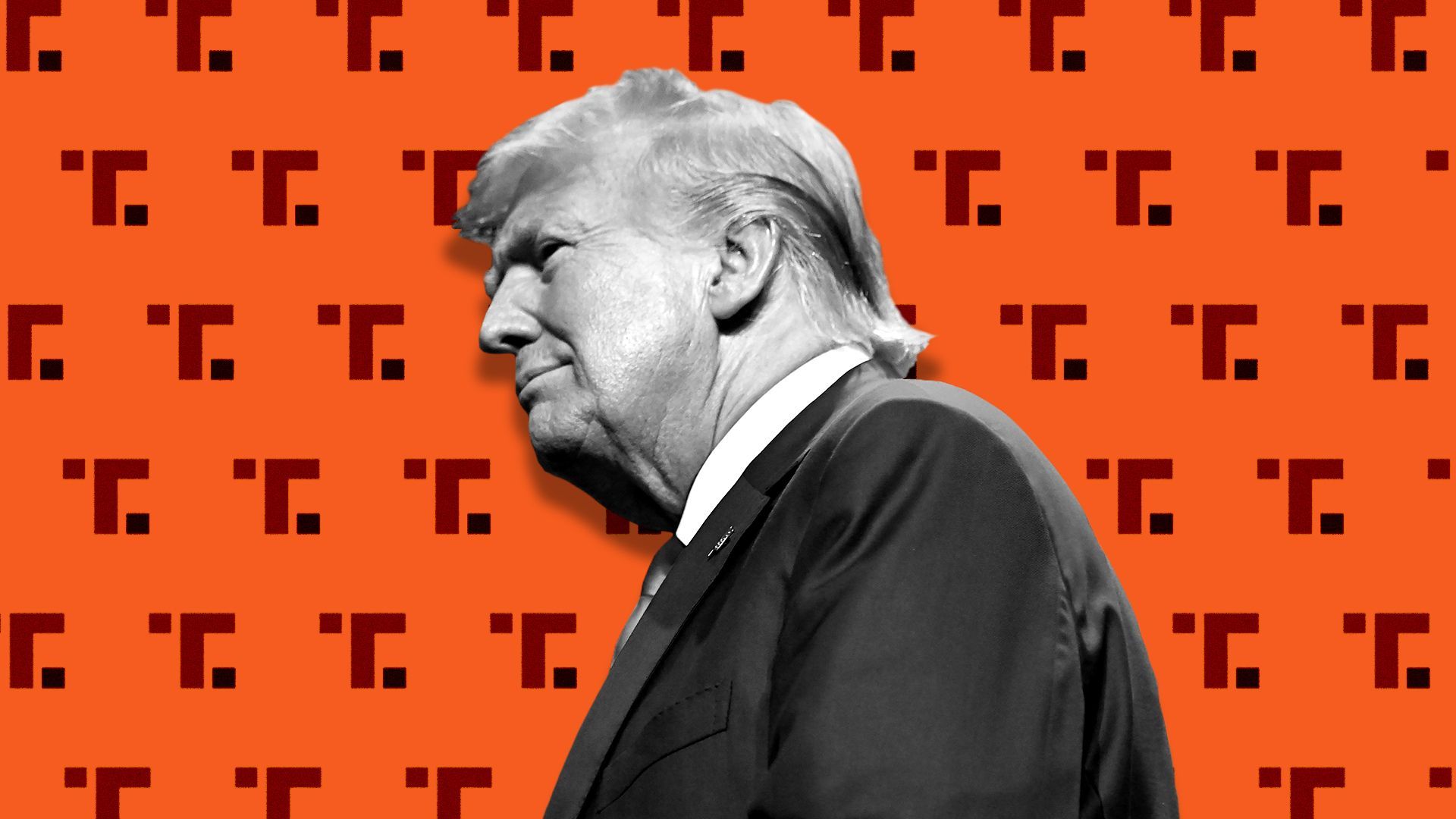 Shareholders on Tuesday voted (again) to approve a deadline extension between the parent company for former President Trump's social media app Truth Social and a blank check firm looking to take it public.
Why it matters: The vote buys more time for a deal to go through. It's unclear how long Truth Social's parent company could remain financially viable if the merger were to fail, Axios' Dan Primack noted.