Axios Media Trends
October 20, 2020
Today's Media Trends is 1,770 words, a 7-minute read. Sign up here.
Situational awareness: The Justice Department will file an antitrust lawsuit against Google today, per WSJ. It's expected to argue the company uses anti-competitive tactics to maintain its overwhelming dominance in search.
Big shakeup at ViacomCBS: Tom Ryan, CEO of Pluto TV, which was acquired by Viacom in 2019, is becoming president & CEO of ViacomCBS Streaming. He will oversee CBS All Access, which will relaunch as Paramount+ in early 2021, and Pluto TV.
1 big thing: Exclusive ... Big Tech turns to AP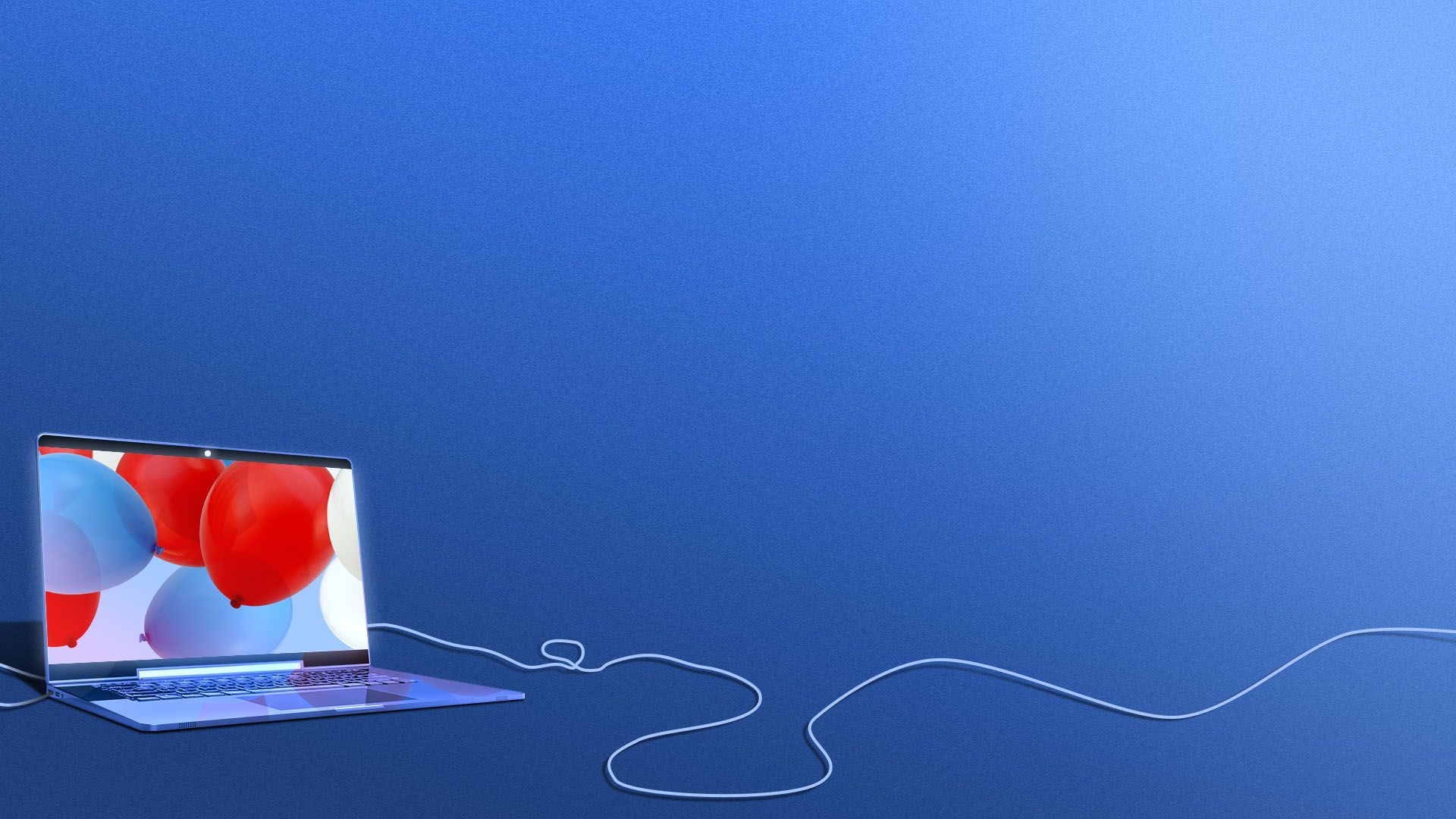 The world's biggest tech and telecom companies are licensing AP election results to power their voice, video and search products, executives tell Axios.
The big picture: Tech firms need to answer millions of unique voice commands and search queries in real time, so the results will be coded through an interface designed to handle "not enough results in yet" and "too close to call" cases.
The AP provides tech companies with election updates via a proprietary API that tech companies can plug into with a subscription.
The tech companies define their own use cases for the data and then code their algorithms, routing the results to different products in real-time, like voice assistants or search engines.
To address new use cases, the AP had to not only convert all of its election data into easily-accessible code, but also to consider different types of math and data sets.
"Tech companies helped us get to this idea that all of this has to be programmatic," says Brian Scanlon, who has been working in elections for the AP since 2006.
"They're thinking about it almost in an equation rather than thinking about it as a political scientist or a reporter writing a story."
How it works:
Google will use the results to power its Google Search queries and all of its voice-enabled devices. It will feature results on its search results page in more than 70 languages. Results will not be featured in Google News.
Amazon will use the results to power voice search queries via Alexa.
Microsoft will use the AP data to power results for Microsoft News and Microsoft Bing that refresh every minute.
AT&T will use the AP data feed to power a special channel on DirecTV with real-time election results alongside video coverage from different networks.
2. Exclusive: Subscription podcast company Quake launches with talent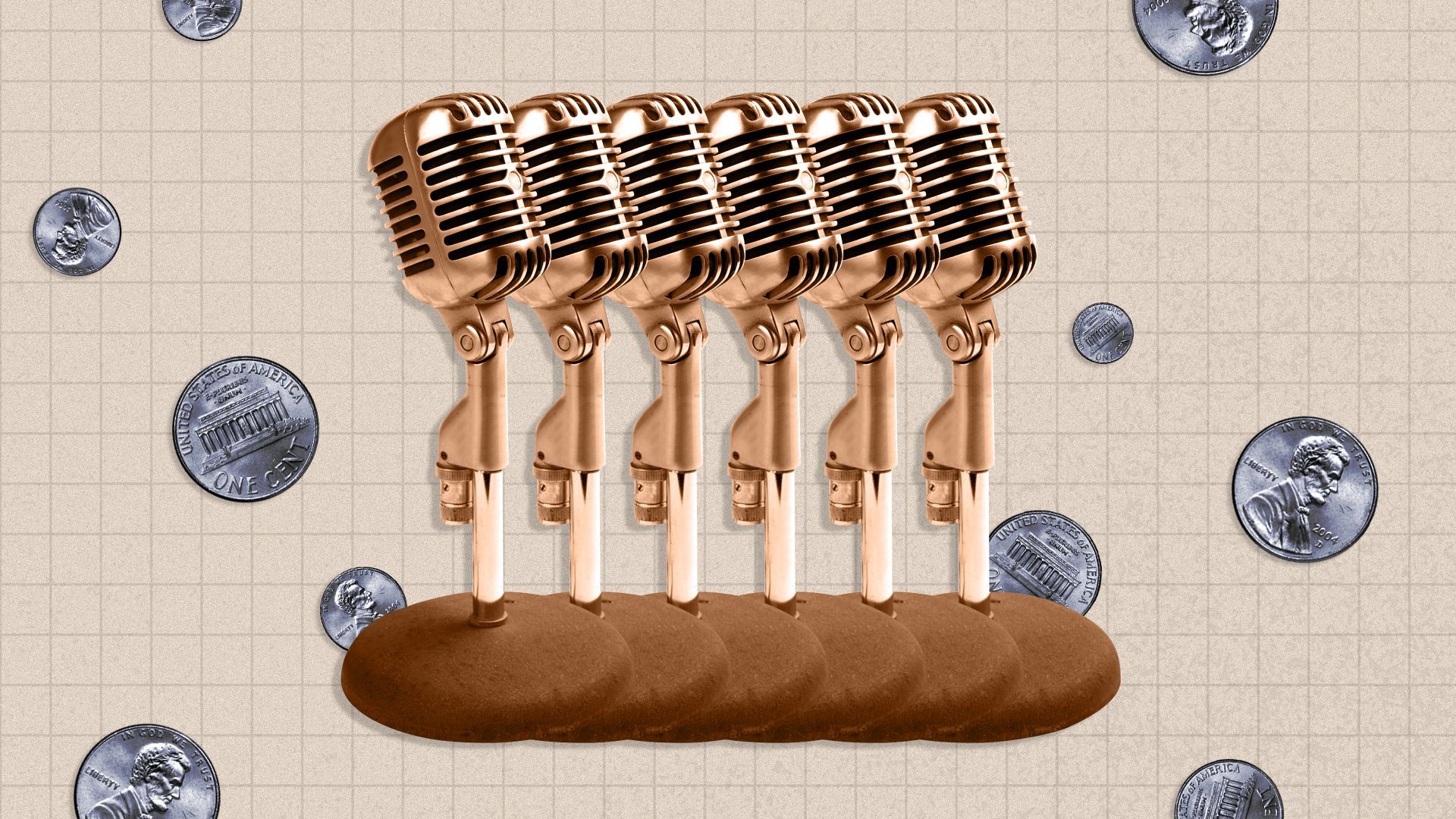 Quake, a subscription podcast company founded by media veterans, launched on Tuesday with $2.5 million in seed funding, executives tell Axios. It debuts with exclusive politics shows, and hopes to expand into religion, sports and possibly Hispanic media.
Why it matters: There's a growing trend of podcast companies poaching top talent to launch exclusive shows, which ultimately forces users to subscribe to more than one podcast company.
The company is launching with six exclusive shows from big-name personalities in politics and media, including Laura Ingraham, Soledad O'Brien, Mike Huckabee, Andrew Gillum, Gretchen Carlson, Marc Lamont Hill and Buck Sexton. (Hill and Sexton will launch a podcast together.)
Quake founders include Mike Morrell, former ESPN journalist and Bleacher Report executive, and Doug Rosenberg, a former political executive who launched one of the first Spanish-language syndicated radio shows in 2012.
The goal is to use these types of exclusive names to lure subscribers to the platform for a monthly fee of $4.99 or an annual fee of $49.99. All shows are ad free.
Investors include Wndrco, a holding company founded by media veterans like Ann Daly and Jeffrey Katzenberg, as well as a few other individuals.
Be smart: Quake is launching a network that closely resembles digital radio. It's focusing on verticals like religion, news and sports that resemble radio programming, not things like true crime or evergreen storytelling.
"We're like that next version of satellite radio," says Rosenberg. "The digital version."
Bonus: Political podcast boom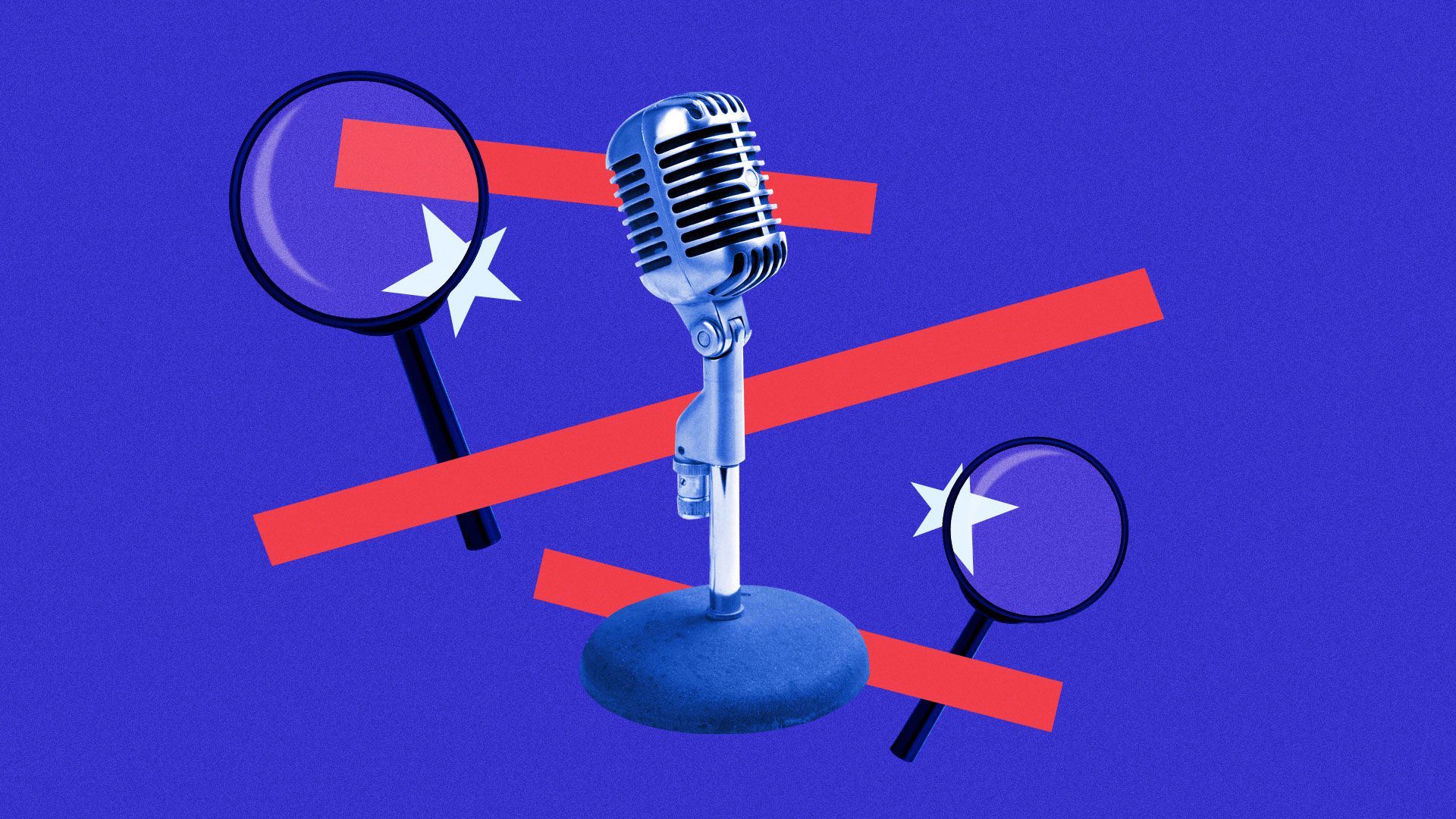 News and politics podcasts downloads are up 98% from this same period last year, according to data from podcast analytics company Podtrac.
By the numbers: The average unique monthly audience of the top 10 news and politics category shows are up 29% in September from April, per Podtrac.
Be smart: Conal Byrn, the president of iHeartRadio podcast network, tells Axios that iHeart is experiencing huge interest in political podcasts from consumers and marketers.
iHeart was getting so much interest in political podcasts that it launched a slate of what it's calling "citizenship" podcasts, which are podcasts related to news and politics that are meant to be long-form and conversational.
Those podcasts include big-name politicos like Bill and Hillary Clinton, Newt Gingrich and Pete Buttigieg, as well as media stars and pundits like The Recount's John Heilemann and OZY's Carlos Watson.
Long-running political podcasts in the iHeartRadio podcast network, like those belonging to Glenn Beck and Rush Limbaugh, have more than doubled in monthly downloads year over year.
The bottom line: The challenge with the politics and news category has always been getting marketers to want to sponsor conversations around hot-button issues.
But Byrn says iHeartRadio is seeing record interest from advertisers in categories like tech, education, telecom, home security and elections.
3. N.Y. Post story goes viral despite crackdowns
Facebook and Twitter's frantic attempts to stop the spread of the New York Post's Hunter Biden story didn't prevent the article from becoming the top story about the election on those platforms last week, according to data from NewsWhip.
Why it matters: The data shows that even swift, aggressive content suppression may not be swift or aggressive enough to keep down a story with as much partisan fuel as this one, Axios' Neal Rothschild and I write.
By the numbers: The Post's story generated 2.59m interactions (likes, comments, shares) on Facebook and Twitter last week — more than double the next biggest story about President Trump or Joe Biden.
5 of the 10 biggest stories were about the Hunter Biden story, the fallout, or how Facebook and Twitter reacted.
It was the 6th-most engaged article this month, trailing pieces like Trump testing positive for COVID-19 and Eddie Van Halen's death.
83% of the interactions happened on Facebook, with the other 17% on Twitter.
Between the lines: Critics worried that Twitter's move to disable sharing of the article (it also suspended the New York Post's account) and Facebook's decision to limit its reach may have inadvertently brought it even more attention.
Facebook and Twitter's response to the report was the second biggest topic last week. The backlash largely came from the right, which accused the tech platforms of meddling in the election through inappropriate censorship.
4. New way for creators to split cash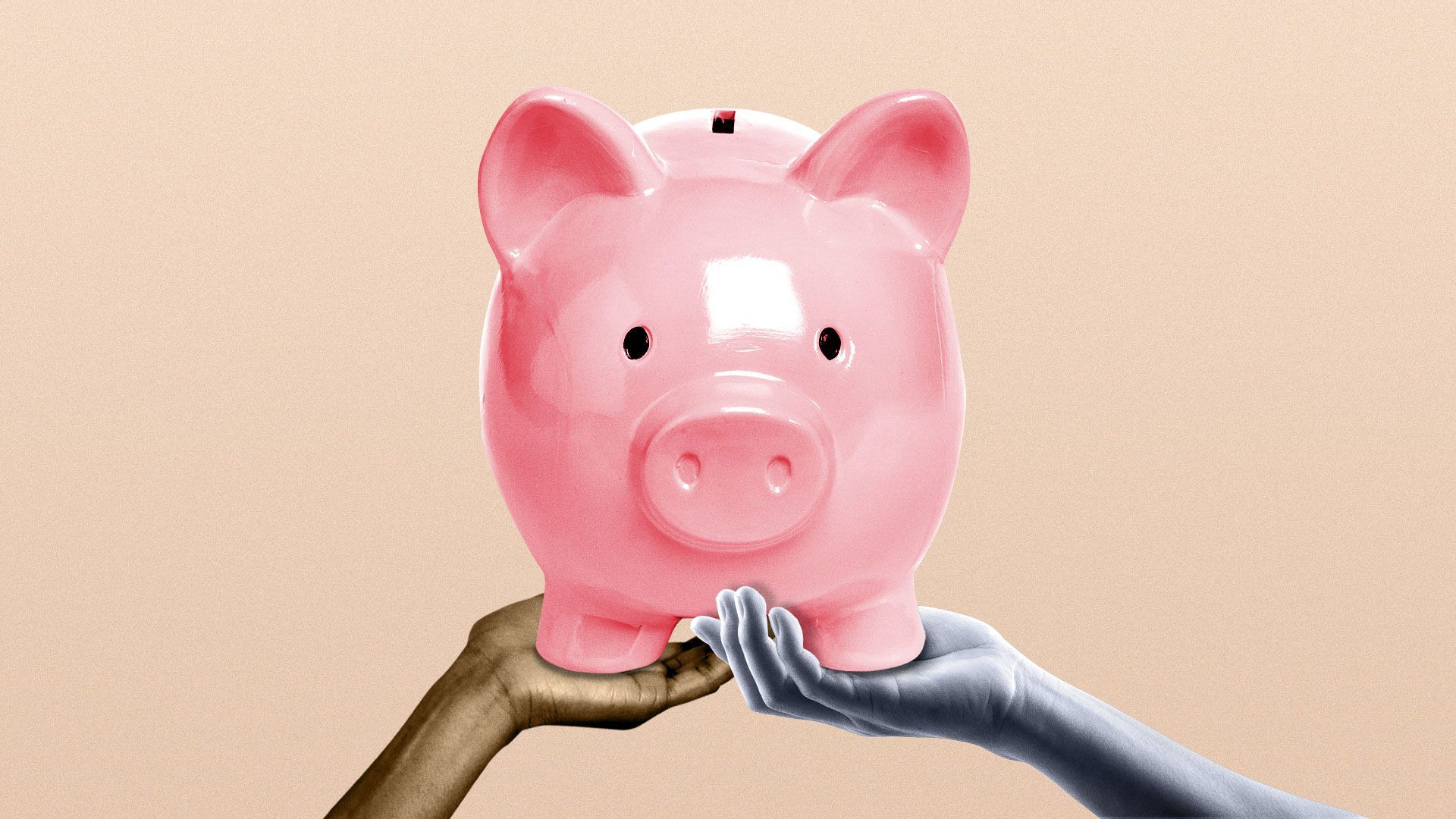 Stir, a service that lets creators split their revenues across different platforms, has raised $4 million in seed funding, executives tell Axios.
Why it matters: The company helps individual creators and journalists share revenue when they collaborate, which could incentivize more creators to branch out on their own.
It also provides accounting and business management services for creators.
Driving the news: Stir, which is launching a public beta Tuesday, has raised a seed round from firms like Homebrew along with Ludlow and XYZ Capital.
Individual investors include Patreon CEO Jack Conte, Youtube co-founder Chad Hurley, Anchor CEO Michael Mignano and YouTube personality Casey Neistat. The company was founded by Facebook veteran Joseph Albanese and Amazon, Brex and Google veteran Kushal Byatnal.
The company currently has integrations with YouTube, Patreon, Twitch and Shopify and it's working on integrations with podcast platform Anchor.
Like many of its peers in the creator economy industry, Stir takes an undisclosed cut of each transaction.
Companies like Square, Stripe, and PayPal take roughly 3%.
The big picture: There's been an explosion in creator collaborations across newsletter, social media and podcast platforms over the past few months, as more individual journalists and creators leave established companies to launch their own ventures.
Historically, collaborations helped creators grow their audiences, but there wasn't a great way for creators to split the revenue from those joint efforts.
Stir's tools can be used for big collaborations, like splitting ad revenue on a YouTube series or podcast, or small collaborations, like one newsletter writer referring their audience to another newsletter.
5. eSports network VENN raises $26 million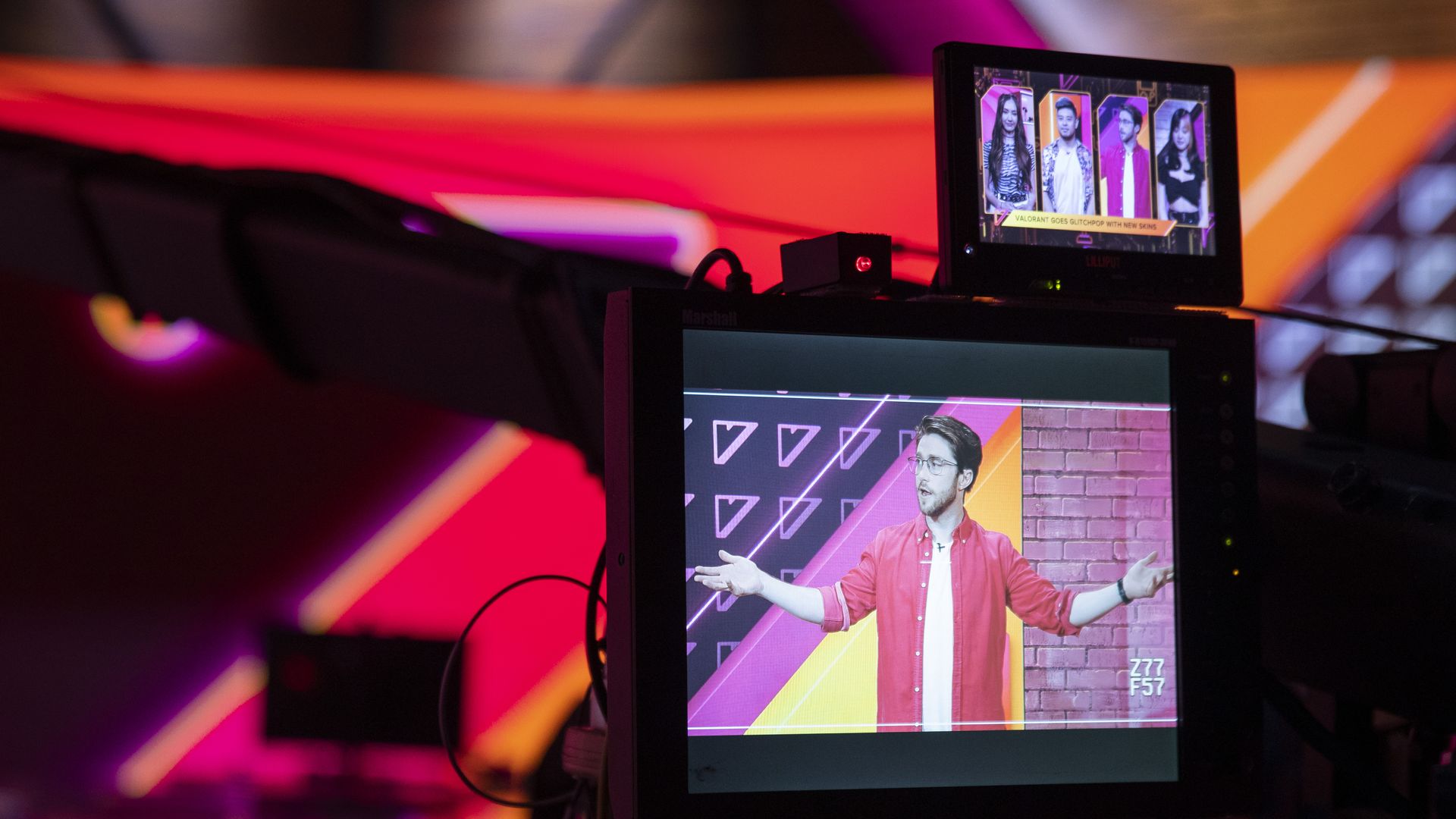 The Video Game Entertainment and News Network (VENN) will announce today a $26 million Series A investment round co-led by BITKRAFT Ventures and Nexstar Media Group, executives told Axios.
Why it matters: The streaming network will be moving some of its shows to linear television through its strategic partnership with Nexstar.
Large networks typically operated in the opposite direction — making shows for linear TV and then selling them to streaming distributors later.
Details: With the deal, Nexstar will secure the right to appoint a member to VENN's board of directors, as well as exclusive rights to broadcast VENN for local television.
Eldridge, WISE Ventures, Alumni Ventures Group, and the majority of the companies' existing seed investors also participated in the round.
VENN raised its $17 million seed round when it launched in September. Its streaming deals include platforms like Twitch, YouTube and Snapchat.
The bottom line: "All of traditional media is trying to make itself more future-proof," Kusin said. "This is an attractive crossover moment."
6. USA Today breaks tradition with Biden endorsement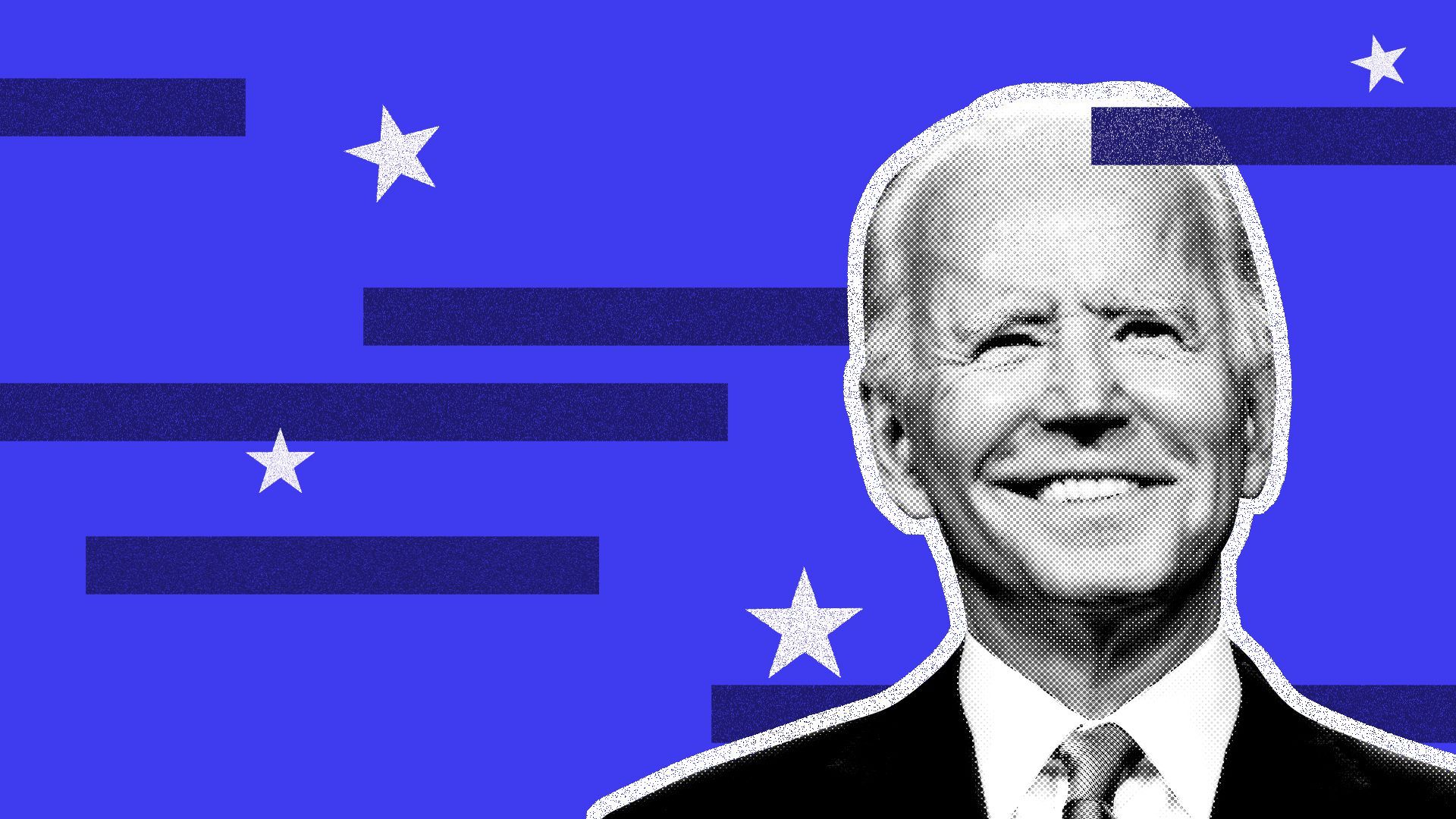 USA Today, one of the largest newspapers by circulation in America, gave Joe Biden its first-ever presidential endorsement today.
"This is not something we do lightly or do eagerly," said Bill Sternberg, head of USA Today's editorial board.
Between the lines: Bill Sternberg, head of USA Today's editorial board, tells me that it did so after its board reached consensus.
"In 2016, the conservative members of the editorial board could not stomach taking that one extra step and going so far as to endorse Hillary Clinton," said Sternberg.
The big picture: The election has triggered many news companies to endorse a candidate for the first time in their history. This is especially true for science and medical outlets, like Scientific American, Nature and Lancet Oncology.
7. Biden gives Trump a run for his money on Twitter
New data from media intelligence company Conviva finds that Joe Biden has begun to draw more engagement per post on Twitter than President Trump, Axios' Neal Rothschild and I write.
There's been a steady increase by Biden in the monthly averages of engagements per post, average engagements per video, and follower adds since the beginning of the year.
This past month, Biden passed Trump in all three metrics. (The Conviva data only includes retweets and likes, not quote tweets.)
The big picture: Biden is also closing the gap on social media engagement on news stories about the candidates, according to data from NewsWhip. While Trump stories generated 28 million more interactions last week, that gap is the smallest it's been all campaign.
On TV, Biden not only surpassed Trump in ratings for their head-to-head town halls last week, but Biden was a bigger draw for an earlier pairing of network town halls.
What's next: The Commission on Presidential Debates said it will mute the microphones of during this Thursday night's second debate.
8. Flipboard taps journalists for "Truth Seekers" feature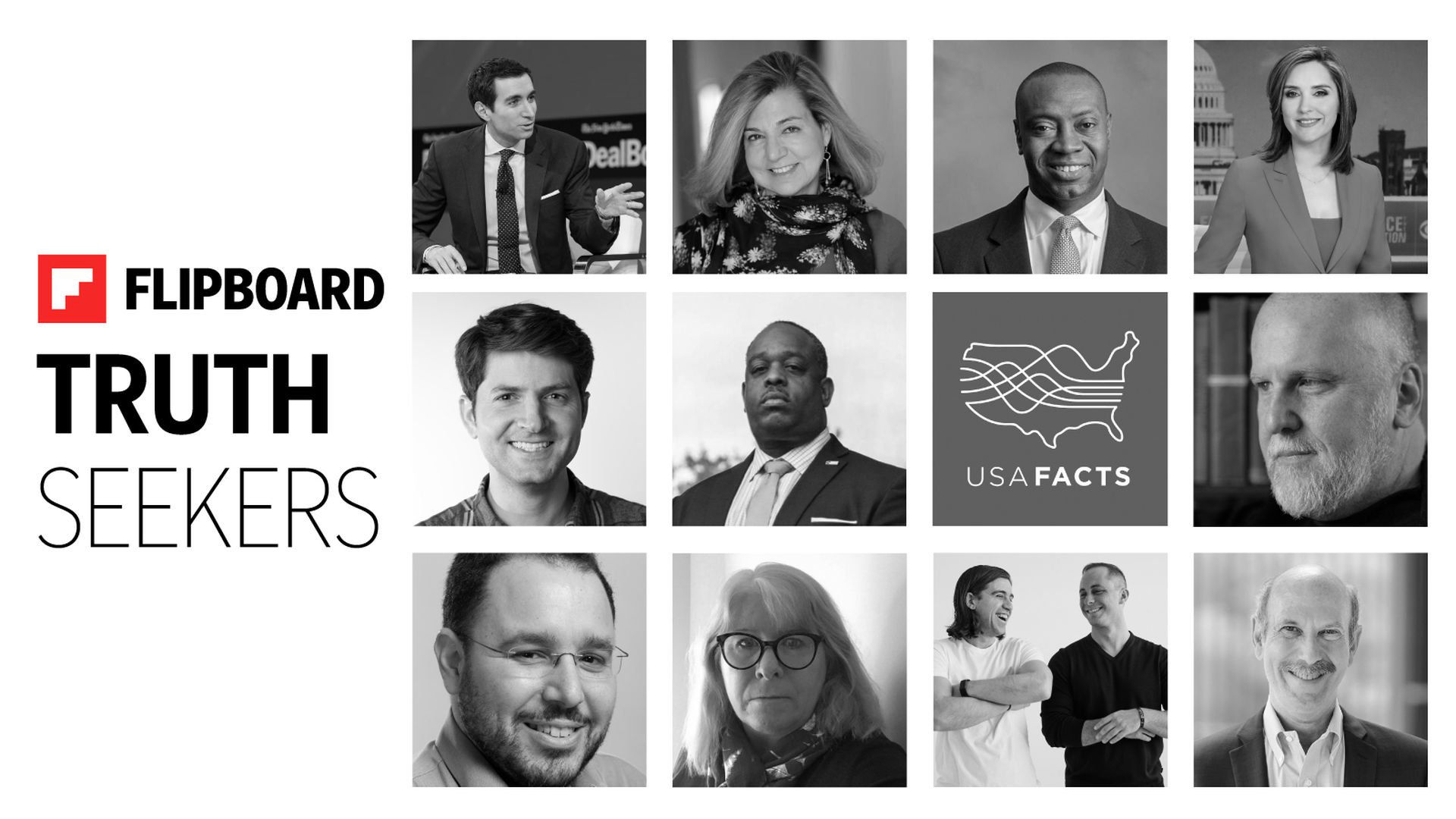 The news app Flipboard has selected a series of non-partisan issue experts to create reading lists on the major issues facing American society.
Why it matters: The features are meant to be easily shared and are designed to cover topics that are hotbeds for disinformation.
"We feel like Americans are really hungry to not argue with each other all of the time," says Carl Sullivan, Flipboard's managing editor for U.S. News.
The opening package includes curations on topics like the economy, media, COVID-19, climate, government policing and American dialogue.
The experts include journalists and non-profit experts Andrew Ross Sorkin and Margaret Brennan, who will curate stories on the economy, as well as Margaret Sullivan and Alan Miller, who will curate stories on the media.
👀 Flipboard went through all of the social media accounts of the experts to ensure they had never made obviously partisan comments, said Marci McCue, its head of content and communications.