Axios Media Trends
January 31, 2023
Today's Media Trends, copy edited by Mickey Meece, is 1,544 words, a 6-minute read. Sign up here.
📅 Thursday at 12:30pm ET: Join me and Axios Pro Media Deals reporter Tim Baysinger for a conversation forecasting media trends in 2023. Register
1 big thing: Ek eyes profits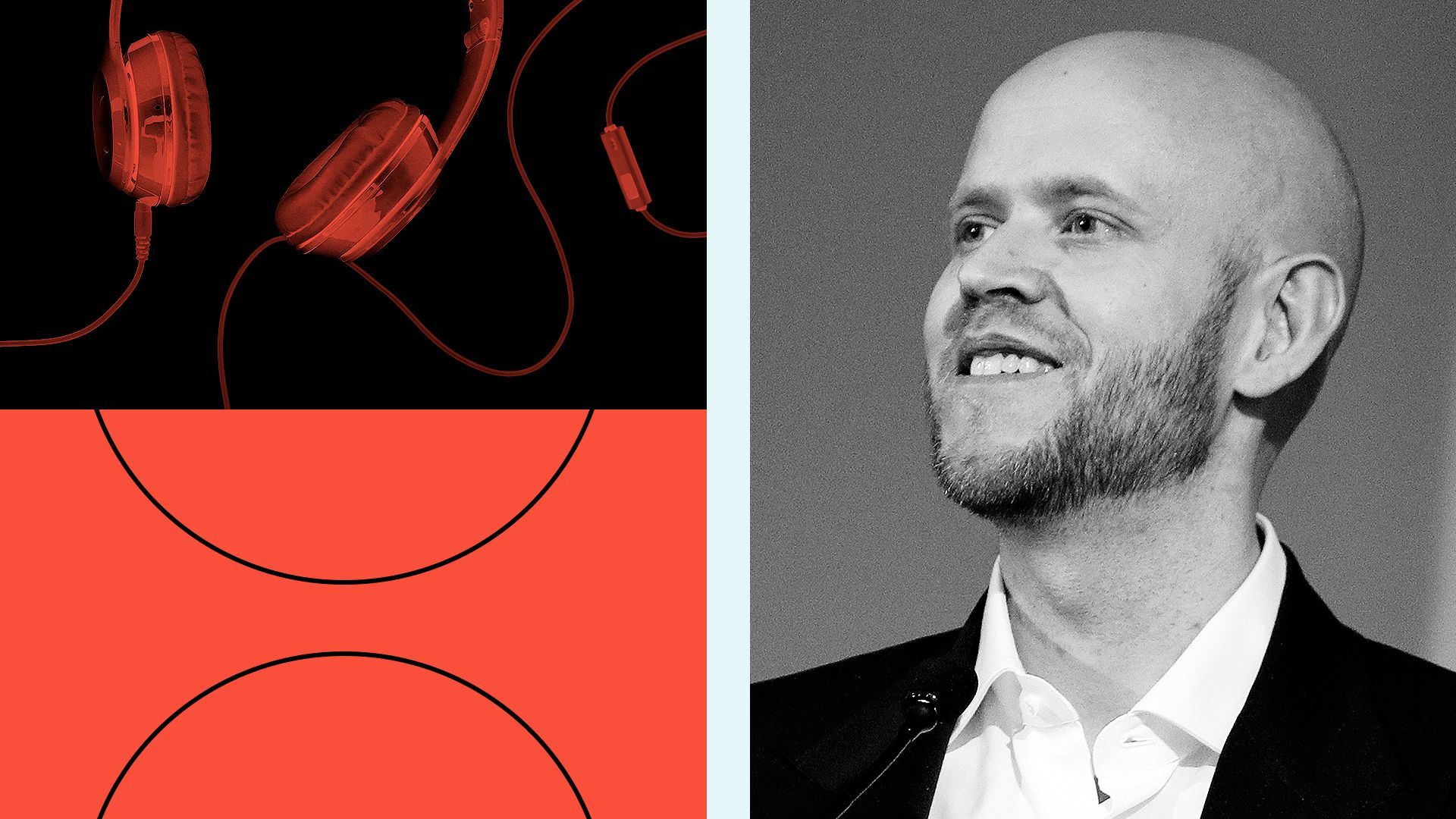 Spotify CEO Daniel Ek will pivot his focus toward increasing the company's margins this year, but he doesn't plan to hold back on new investments in growth areas like audiobooks, he told me in an interview this morning.
Why it matters: Heavy investments in technology, marketing and podcast content helped fuel Spotify's top-line revenue and user growth in 2022 but weighed on the company's profits, frustrating investors.
📉 The streamer's share price dropped 60% last year as its losses widened.
So far in 2023, investors seem more optimistic that Ek will eventually be able to turn Spotify into a profitable business. But executives declined to provide a timeline for that milestone.
Driving the news: Spotify reported its fourth-quarter and full-year earnings today, one week after announcing it would lay off 6% of staff — roughly 600 employees — amid broader cost-cutting measures.
While the company topped Wall Street expectations for user growth last quarter, its heavy investments in podcasts and its pandemic-era hiring spree continued to weigh on its profit margins.
Ek admitted that the company "had taken on a lot of headcount."
By the numbers: Spotify's popularity continues to grow faster than its revenue. Last quarter was its best ever for total user growth, but its losses continued to widen.
🎧 In total, the company added 33 million monthly active users (paid and free), making the fourth quarter its best ever for user growth. Ek said he expects that number to top 500 million in the first quarter of 2023.
🪣 Meanwhile, the company's operating losses grew by 44% last quarter compared to the year prior.
🎵 Be smart: Spotify's music business has long been the key driver of its gross profit margins, while podcasting has had a continually negative impact on them.
What to watch: Despite the company's new focus, Ek said Spotify "is not going to stop on making new investments" in audiobooks and other areas.
📚 Audiobooks aren't expected to have as big a drag on the company's operating profits as podcasting had, Ek said, in part because Spotify's audiobooks strategy doesn't require as great an investment in original content.
2. Spotify's ad biz grows
Spotify earned nearly a half billion dollars in ad revenue last quarter, an all-time high, thanks in part to its heavy investments in podcasting last year.
Why it matters: Ek has argued that podcasts help retain users and boost advertising revenue, which is why Spotify's heavy investments in the medium are worth it long term.
💰 Advertising now makes up 14% of Spotify's overall revenue.
Yes, but: Now that Spotify's podcasting arm has reached a point of maturity, it will focus on being more efficient, Ek said.
Last week, Ek announced a new executive restructuring that saw the exit of Spotify's longtime chief content and advertising business officer, Dawn Ostroff, who led its podcast push for the past four years.
The company laid off podcast staffers and canceled 11 original shows in October.
By the numbers: The company declined to say how many podcasts it added on the platform last year compared to Q3 2022 (when the total number of podcasts was 4.7 million).
But CFO Paul Vogel told Axios that the total number of podcasts on Spotify isn't shrinking.
3. Scoop: Substack's new "pledge"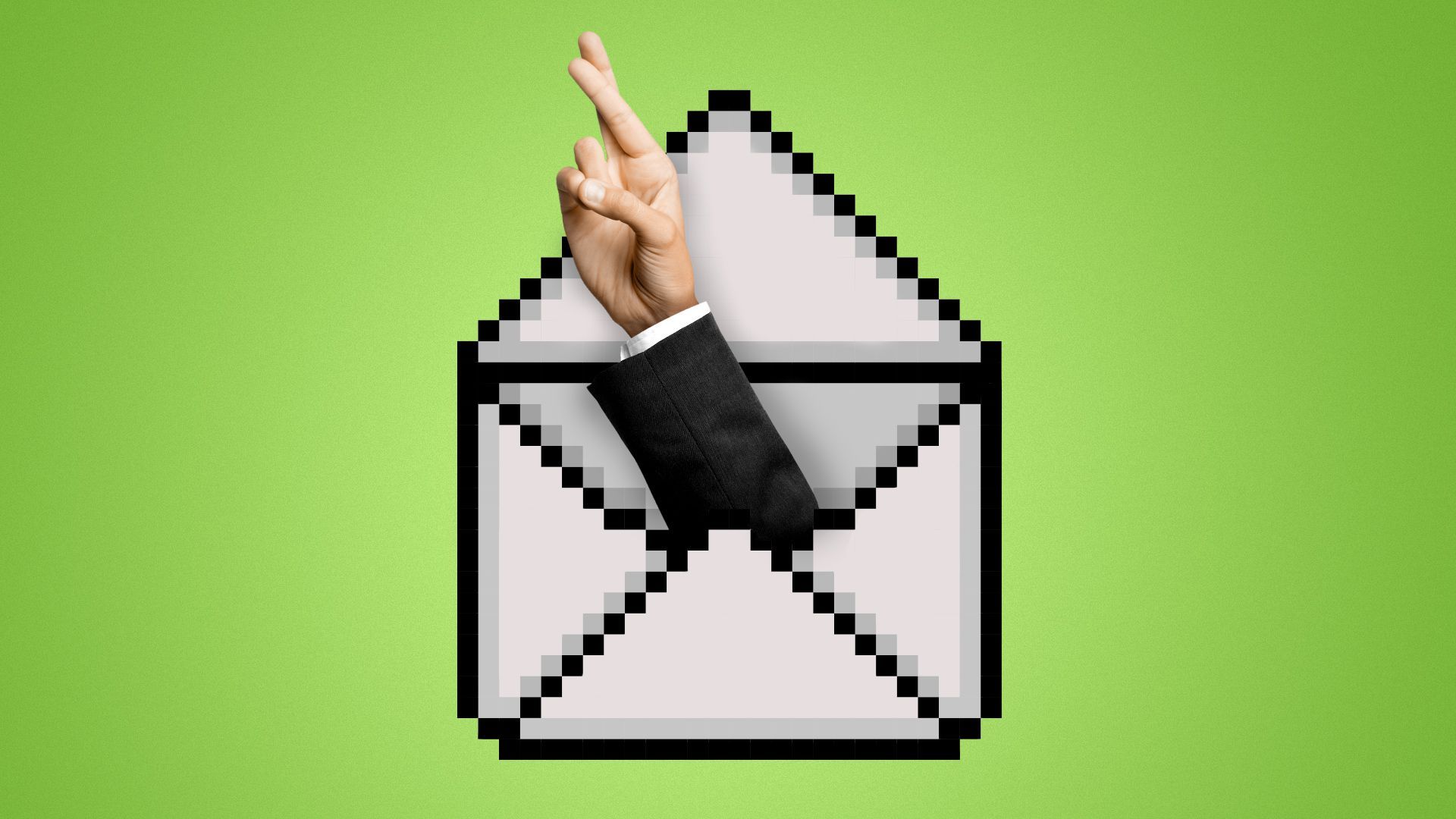 Substack is launching a new "pledge" feature that will allow users to submit their credit card information to writers who currently publish their content for free, Axios has learned.
✍️ Why it matters: The hope is that pledges will encourage writers to put their content behind paywalls, once they see how much money they stand to make from doing so.
How it works: For Substack writers who have yet to turn on paid subscriptions, they will have the option to turn on the new pledge feature, which gives readers the option to pledge a certain amount of money for a monthly or annual subscription that's set by the author.
The user must submit their credit card information, knowing that they will be charged if and when the writer turns on subscriptions.
Pledge buttons will automatically appear on Substack pages where the feature is turned on, in lieu of a subscribe button.
Substack began quietly rolling out pledges to a select few writers in December but will make it available to all writers beginning today.
Thousands of readers have already pledged hundreds of thousands of dollars to writers during the monthlong experiment phase.
The big picture: Pledges is one of several new features Substack is experimenting with as it pushes to grow its business without having to raise more money.
Last year, CEO Chris Best said Substack's goal was to "set the company up for long-term success without relying on raising money — or, at least, doing so only on our time and our terms."
4. NBCU and PointsBet extend deal to 7 years
NBCUniversal and PointsBet, an Australian-based online sports book operator, are extending their five-year sports betting deal by two years, executives told Axios.
Why it matters: The extension amends the initial deal terms to reduce PointsBet's annual ad spend commitment, and reroute it to more efficient channels, as PointsBet aims to manage costs amid widening losses.
PointsBet's losses widened in 2022 compared to the year prior, due mostly to heavy marketing expenses in the U.S.
The big picture: Online sports book operators have spent billions of dollars to acquire customers, and most, including PointsBet, have yet to turn a profit, causing Wall Street to lose optimism.
Catch up quick: PointsBet inked an initial five-year deal with NBC Sports — worth nearly $500 million — in 2020, giving NBCU an equity stake in the company.
By the numbers: Moving forward, PointsBet will be required to spend roughly $58 million per year on marketing with NBCU channels, compared to the roughly $90 million per year spend that was required when the initial deal was signed in 2020.
5. 🔍 DOJ lawsuit targets Google's ad network
The Justice Department is suing Google to try to force it to sell off a chunk of its massive, phenomenally profitable digital advertising business.
Why it matters: Having to spin out a key piece of the company's ad-tech structure would be technologically difficult and it may be hard to find a company that would be able to buy it without facing regulatory hurdles.
But if Google were ultimately forced to sell or spin out the asset, its revenue and growth potential would be significantly stymied, creating an opening for more competition in the ad market, the DOJ argues.
How it works: Google makes ad money in two ways...
Selling ads against its own properties, like YouTube and its Chrome search engine.
Brokering ad sales on other publishers' websites across the web via a system that it calls its "network."
Be smart: The part of Google's ad machine that DOJ wants to see spun out involves the company's "network" ad business, Axios' Ashley Gold and I write.
That category accounts for roughly 12% of overall revenue for Google's parent, Alphabet, but the technology that fuels its network business also helps bolster Google's ad sales on YouTube and search.
The big picture: The DOJ alleges that Google abused its power in the online ad marketplace industry by illegally shutting out competitors through acquisitions that built its "network" ad business.
Most notably, the DOJ points to the company's 2007 acquisition of DoubleClick, an ad tech firm, for $3.1 billion.
DoubleClick's services have since become Google Ad Manager, and that's what the government now wants Google to divest.
6. Changes coming to Paramount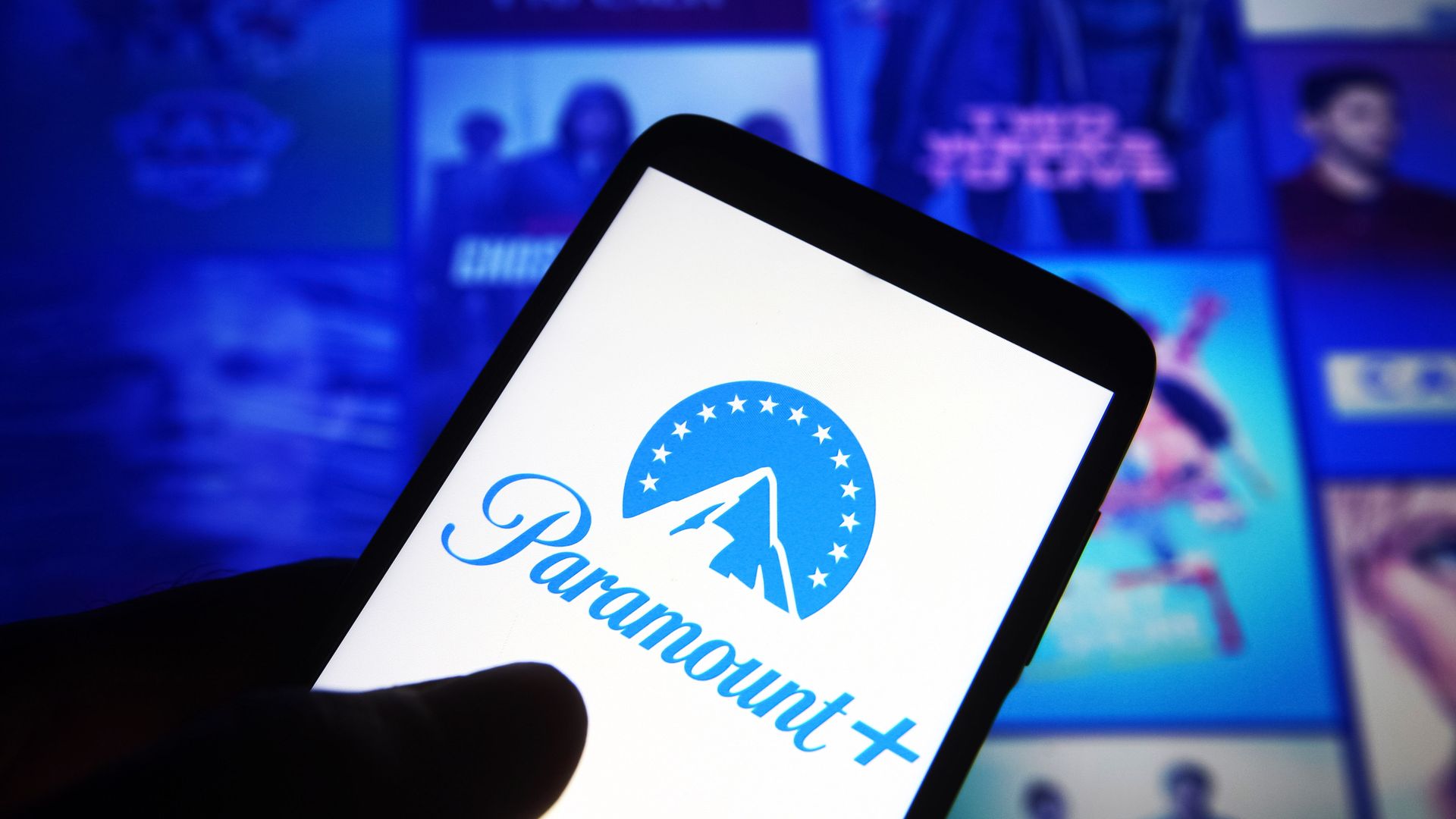 Paramount Global on Monday said it plans to combine its Showtime streaming service and linear TV network with its main subscription streaming brand, Paramount+.
Why it matters: Streamlining the entities will help Paramount unlock "operational efficiencies and financial benefits" across the company's broader portfolio, CEO Bob Bakish said in a note to staff announcing the changes.
His memo implied that organizational changes, which typically include layoffs, could be on the horizon.
Details: Later this year, Paramount will rename its premium tier for Paramount+ as Paramount+ with Showtime. Showtime's U.S. linear network will also be rebranded to the same name.
Showtime's content will be integrated into the premier subscription tier of Paramount+. Some Paramount+ original content will make its way to the rebranded linear network.
The big picture: More entertainment companies are bundling services as the streaming market becomes more saturated.
7. Meta's Trump invite hangs a cloud over Truth Social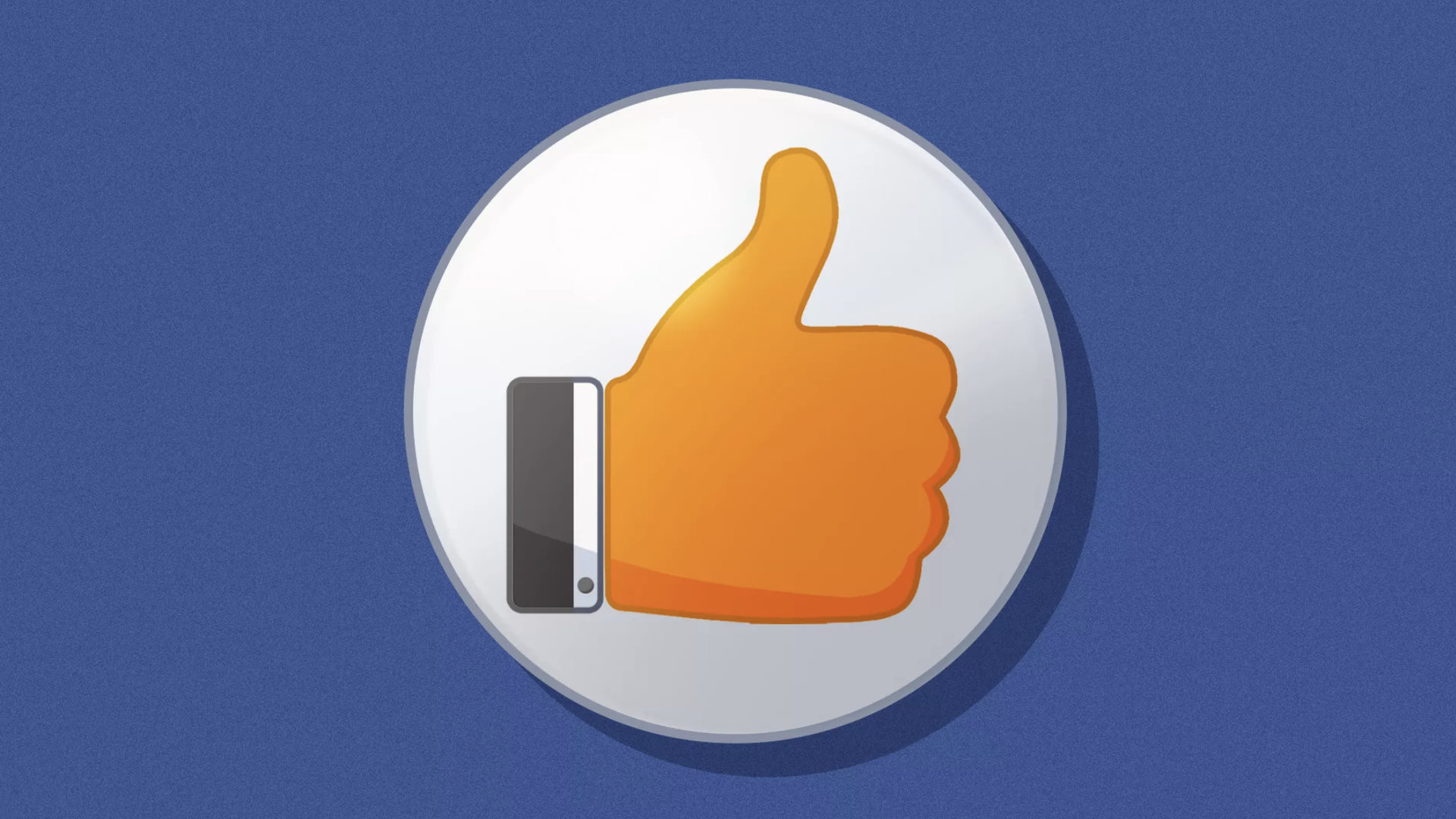 In reinstating former President Trump's Facebook and Instagram accounts, Meta is also pushing Trump toward a moment of decision about the fate of his financially troubled social media app, Truth Social.
Why it matters: Trump raised hundreds of millions of dollars to create Truth Social after he got barred from many social platforms following the Jan. 6 assault on the U.S. Capitol.
Now he must decide between recommitting to his new company or reaping the benefits of getting back on Facebook and Instagram.
Be smart: During Trump's campaigns and presidency, Twitter served as his megaphone, but Facebook was his cash register.
Re-engaging on Facebook and Instagram would give Trump the ability to advertise to his more than 57 million followers across them as he pursues his 2024 presidential campaign.
Yes, but: It would also send a clear signal to investors in the company that is looking to take Truth Social public that he's not confident Truth Social can deliver on its promise of reaching 56 million users by 2024.