Axios Media Trends
August 01, 2023
Today's Media Trends, copy edited by Sheryl Miller, is 1,928 words, a 7-minute read. Sign up.
🟢 Gettin' slimed: For the first time ever, the Super Bowl will have an alternate telecast.
Nickelodeon will air "a kids and family-centric" version of Super Bowl LVIII on Sunday, Feb. 11, 2024, while its sister company CBS airs the actual game.
1 big thing: Scoop... Sports doc blitz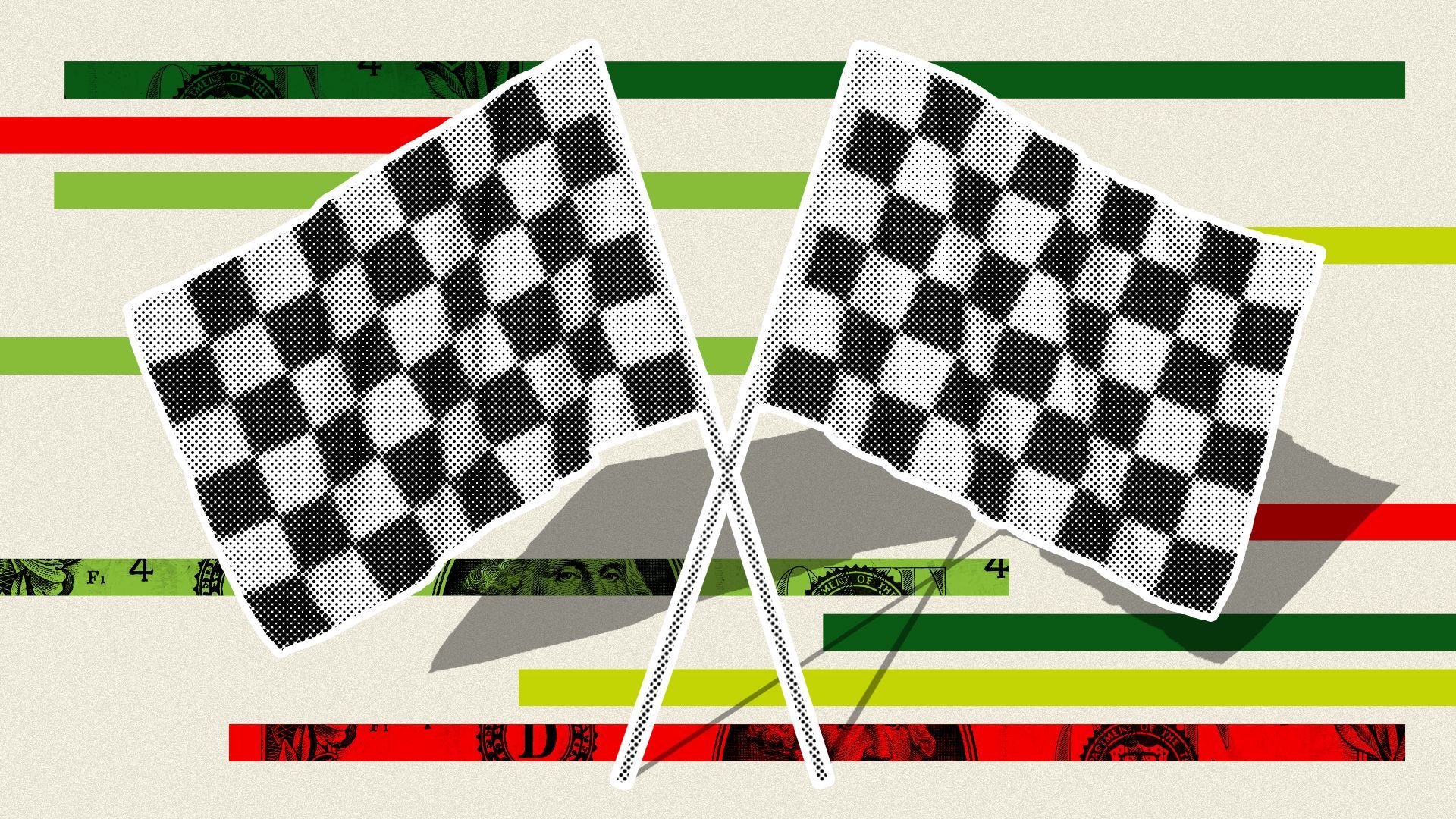 Box to Box Films, the U.K.-based production company behind some of Netflix's biggest sports hits, is looking to raise roughly $30 million, sources told Axios.
The big picture: The market is ripe for sports production companies, especially now that the Hollywood writers and actors strikes have put scripted programming on pause.
Details: The company, which was co-founded in 2016 by Paul Martin and James Gay-Rees, is looking to bring on a minority investor to help fuel its next stage of growth, according to sources familiar with the matter.
The company is projecting roughly $11 million in revenue this year, and it's profitable, a source told Axios.
The firm has expanded its portfolio to new sports series, including "Make or Break," a surfing documentary on Apple TV+, and a new Netflix series on the Tour de France.
Box to Box Films did not comment.
Zoom out: The explosive success behind several of Box to Box Film's shows has not only inspired more streamers to consider sports docuseries, but it's fundamentally changed the popularity of several sports.
Even the NFL is trying to get in on the action. The league announced in 2022 it would partner with "Top Gun: Maverick" studio Skydance Media on a sports-related content venture.
Most of the content will be produced through Skydance Sports, a sports documentary arm that produced Amazon Studios' hit movie "Air."
2. 📈 Ad market optimism
Following a year of historically slow growth, analysts believe the ad market is finally beginning to improve, with data showing the economy moving in the right direction.
Why it matters: The ad market slowdown fed a massive sell-off across the media, entertainment and technology sectors last year.
That resulted in a record number of layoffs and cost-cutting measures at media and tech companies in 2022 and early 2023.
"We think the underlying tone is positive," Tim Nollen, Macquarie senior media tech analyst, wrote in an analyst note.
Nollen pointed to a newly released second-quarter GDP report that showed while consumer spending has slowed to +1.6%, business investment spending popped to +7.7%.
"We have found this to be the most relevant leading indicator of ad spending historically," he added.
Last week's earnings affirmed that the advertising industry "expanded solidly in the second quarter of 2023, and at a better pace than what we saw in the first quarter, albeit on easier comparables vs. the year-ago period," noted Brian Wieser, a top advertising analyst.
In an interview with Axios, Wieser noted that ad growth deceleration was inevitable because the growth levels seen in 2021 weren't sustainable.
Yes, but: The recovery won't be felt equally among all companies.
Performance advertising (retail, search, social) continues to rebound faster than brand advertising, impacting premium publishers.
Spending trends, by category:
⬇️ Tech, telecom and media
⬆️ Auto, CPG, health, wellness
By the numbers: The global ad market is expected to grow 5.9% this year, according to the latest mid-year estimates from GroupM, one of the largest global ad agencies.
The digital ad market is expected to grow at its slowest rate this year since the financial crisis in 2009. But that growth rate is mostly a result of maturation in the industry.
3. Media startups cross $1M mark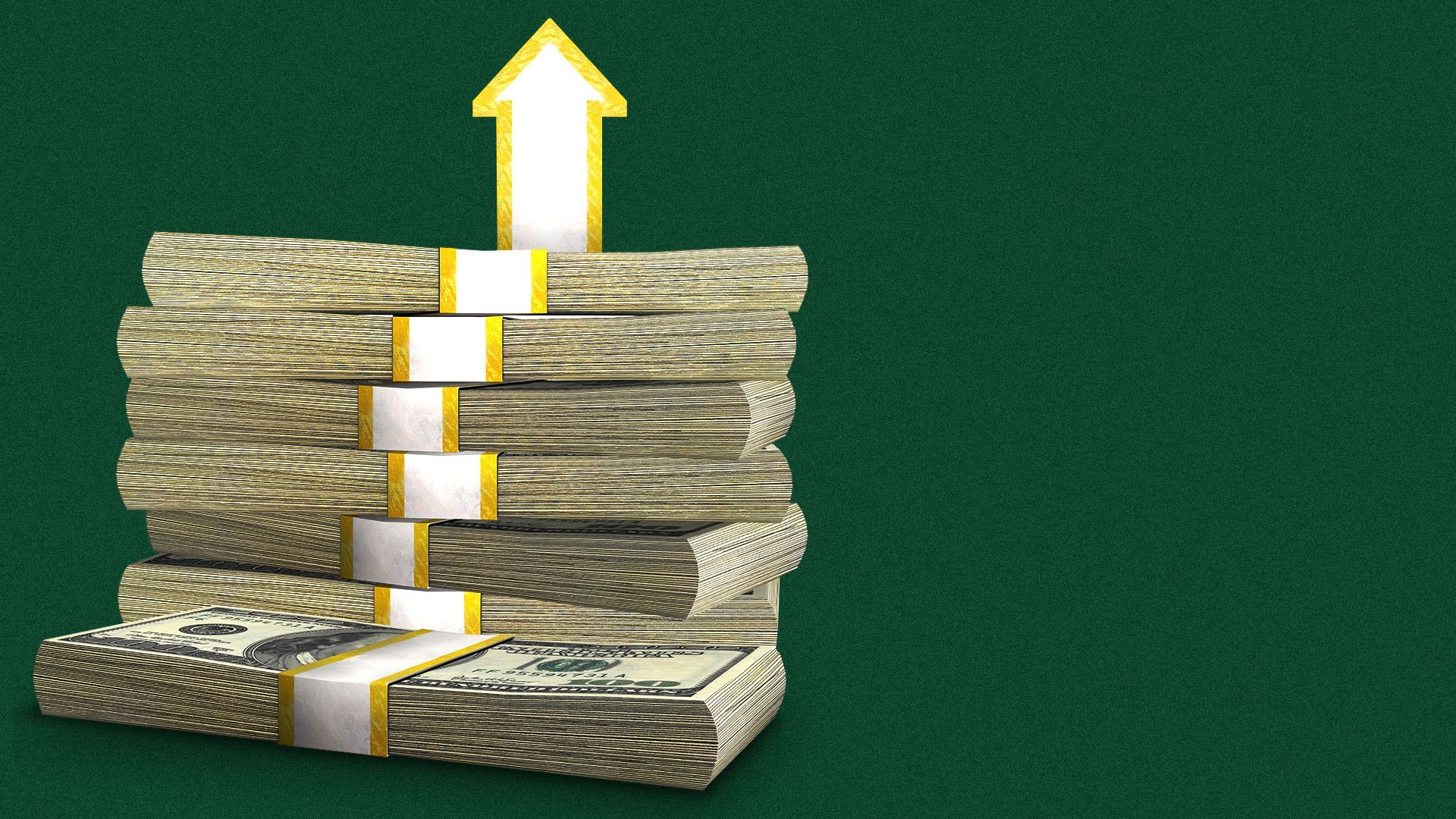 Payload, the digital media startup focused on space, is on track to surpass $1 million in annual revenue this year, its co-founders Ari Lewis and Mo Islam told Axios.
Charter, the digital media company focused on the future of work, eclipsed $1 million in revenue in its first full year last year, its co-founder Jay Lauf told Axios.
The Ankler, the entertainment media startup from Janice Min and Richard Rushfield, is earning "well over $1 million" for its subscription business and "well over $1 million" for its ad business, Min told Axios.
Why it matters: Niche media outlets focused on serving professionals tend to follow a similar formula: Create an audience through newsletters then hyper-serve those readers with sponsored events and professional services.
Payload, which was founded in September 2020, is profitable, its co-founders said.
The company raised $650,000 in an initial seed round in 2021, led by Winklevoss Capital, the venture firm run by Cameron and Tyler Winklevoss.
Lewis and Islam say it's since raised an additional $200,000 as part of that round.
The company is launching a conference for institutional investors in the space industry this fall in New York City. In June, it did a similar type of targeted conference for space policy professionals in D.C.
Charter, which will soon eclipse 100,000 newsletter subscribers, has begun to branch out into high-end subscriptions, Lauf said.
Earlier this year, the team launched Charter Pro, a premium membership that delivers future-of-work insights in addition to news.
It also launched a Work Tech newsletter that provides product recommendations for professionals.
The Ankler, which raised a $1.5 million seed round at a $20 million valuation last summer, has no plans to raise a Series A round, Min told Axios.
Min said its podcast has been downloaded more than 1 million times since it launched last year.
According to Substack, more than 54,000 people subscribe to its newsletter, which is available for free or via an annual or monthly subscription.
Be smart: All three firms raised small seed rounds with the hope that they can continue to remain profitable by remaining lean and hyper-focused.
4. Betting burnout
Sports-betting platform Fox Bet is shutting down, following a complicated legal dispute with FanDuel parent Flutter, Axios' Kerry Flynn and I write.
The big picture: While Fox Bet's legal drama created unique headaches, its shuttering represents the larger challenge that sportsbooks face trying to compete with entrenched U.S. incumbents like DraftKings, FanDuel and BetMGM.
Aussie-based PointsBet sold its U.S. assets to Fanatics earlier this year for $150 million.
Fubo shut down its sports-betting business late last year.
Catch up quick: Fox launched Fox Bet in 2019 with The Stars Group, which was acquired by Dublin-based Flutter in 2020. It was the first major U.S. media company to launch its own sportsbook.
But its growth plans hit a snag over a lengthy legal dispute with Flutter in 2021 over the price that Fox would have to pay to buy a stake in FanDuel.
Be smart: Profitability remains a challenge for online sports-betting companies, even incumbents.
FanDuel is hoping 2023 will be its first profitable year. DraftKings is looking to break even on an adjusted EBITDA basis in the second quarter.
What's next: Fox will retain the use of the Fox Bet brand and plans to launch a Fox Super 6 game — the name of its free-to-play contest picking the winners of games — later this summer.
Fox will keep its 2.5% stake in Flutter and hold its option to acquire 18.6% of FanDuel.
What we're watching: Flutter had considered an IPO for FanDuel, but Flutter shareholders voted earlier this year for a U.S. stock listing of Flutter.
Sign up for Axios Pro Media Deals authored by Kerry Flynn and Tim Baysinger.
5. Ex-Disney execs Mayer, Staggs advising on ESPN plan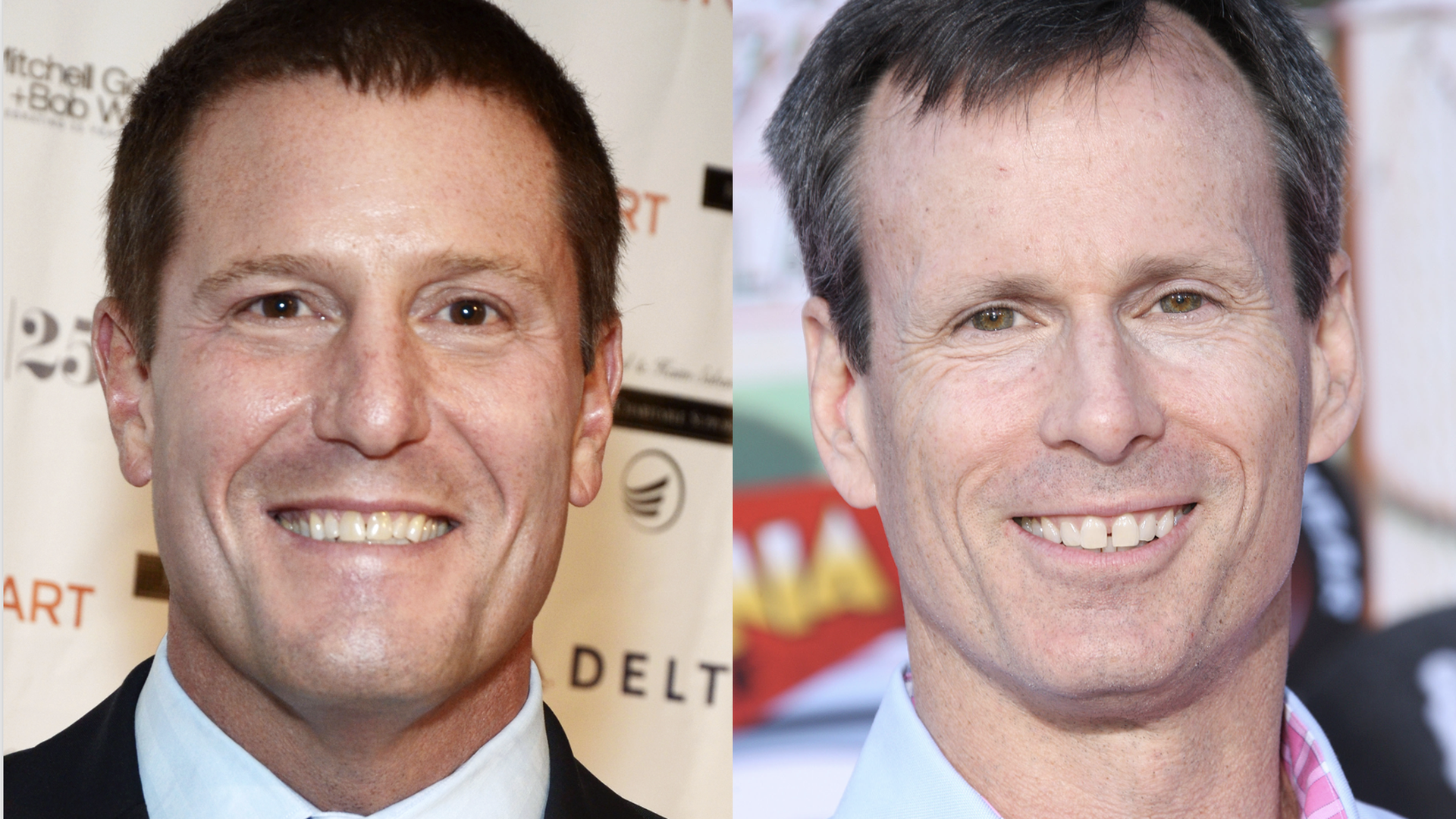 Former senior Disney executives Kevin Mayer and Tom Staggs are advising the company to help it analyze and develop strategic options for ESPN, sources told Axios. Puck was first to report the news.
A source told Axios the pair will work closely with ESPN chair Jimmy Pitaro on the consulting project.
Why it matters: The retaining of the respected duo, who both left after being passed over for the Disney CEO role, shows the high priority being placed on determining ESPN's future.
Disney CEO Bob Iger said last month he was considering a sale of the company's linear TV networks, including broadcast giant ABC, though it still plans to keep ESPN.
CNBC reported weeks later that Iger and Pitaro were considering bringing on a strategic partner for ESPN, which could include bringing on professional sports leagues on as minority investors.
Of note: Mayer and Staggs launched their own digital media company, Candle Media, in 2021, after leaving Disney.
Both will remain full time in their roles as co-CEOs of Candle Media, while taking on the ESPN consulting project, sources say.
📺 What to watch: New Nielsen numbers out yesterday for the month of July suggest that for the first time ever, Fox Sports 1 has more subscribers than ESPN, per Sports Business Journal.
6. 🥊 TV fight brewing
Several of the country's biggest entertainment and streaming companies are teaming up to fight hundreds of local broadcasters over a years-old provision that would determine whether they are forced to negotiate directly with those local stations for distribution deals.
Why it matters: The last time the Federal Communications Commission took a hard look at the issue was nearly 10 years ago.
How it works: The regulatory provision being debated forces traditional live TV providers, like cable and satellite firms, to negotiate directly with local broadcasters for distribution. Because streamers are not defined the same way as traditional video distributors, they are not subject to that rule.
The Preserve Viewer Choice Coalition, which launched last week, wants the current FCC rules to remain the same. (The group is made up of Disney/ABC, Paramount/CBS, Fox Corp./FOX, NBC/Telemundo, Warner Bros. Discovery, Univision, FuboTV, and Roku.)
The Coalition for Local News, which launched days earlier, argues the FCC needs to revisit the rule because the media landscape has changed. (It's made up of hundreds of local broadcast stations from companies like Nexstar, Sinclair and Scripps.)
7. 🍿 Billion-dollar "Barbenheimer"
"Barbie" earned $93 million in North American theaters this past weekend, marking one of the most successful second-weekend performances for any movie in history.
Zoom out: The rare two-film juggernaut of "Barbie" and "Oppenheimer" surged past $1 billion in worldwide ticket sales — a touchstone cultural moment, Axios' Mike Allen notes.
Why it matters: The continued momentum of "Barbie" is giving theaters a lifeline as they stare down possible movie delays this fall.
State of play: Movie studios are already starting to consider pushing their top films amid the writers and actors strikes shutting down Hollywood.
Sony said it will delay the Aug. 11 premiere of its new video game adaption, "Gran Turismo," to Aug. 25, due to strikes.
Disney is reportedly considering similar measures.
Of note: The 2023 prime-time Emmy Awards have been postponed due to the ongoing strikes.
By the numbers:
"Barbie" has earned nearly $775 million globally to date, making it one of the highest-grossing films of the year.
"Oppenheimer," which took the second spot on the global box office charts this past weekend, has surpassed $400 million in gross sales.
What to watch: "Barbie" manufacturer Mattel has 45 films in development based on toys it owns the rights to — including Polly Pocket, Hot Wheels and Thomas the Tank Engine.