Axios Media Trends
May 04, 2021
Today's Media Trends is 1,396 words, a 5.5-minute read. Sign up here.
⚖️ Join Mike Allen and me on Thursday at 9:00 a.m. ET as we interview John Samples & Helle Thorning-Schmidt from the Facebook Oversight Board to discuss the decision on whether to restore access to Trump's accounts. Register.
⚡️ Situational awareness: Veteran ESPN news editor Kevin Merida named executive editor of the Los Angeles Times.
PBS NewsHour's Yamiche Alcindor will anchor "Washington Week."
1 big thing: Doomscrolling moved to desktop
New data from Chartbeat provided to Axios finds that working from home has pushed people to scroll deeper through article pages on desktop, and slightly less through articles on mobile.
Why it matters: The change could suggest that users prefer to engage more with article pages when they have the opportunity to read them on a bigger screen.
Several factors could be influencing the trend, says Bonnie Ray, head of data science at Chartbeat, an analytics company.
Desktop usage has spiked overall as people spend more time at home. Pre-pandemic article reading habits on mobile may have shifted to desktop.
Articles are encountered differently on desktop versus mobile. Ray found the portion of article views from search with no scrolling has gone down significantly over time, but hasn't changed on social. A higher percentage of search traffic versus social occurs on desktop.
Window heights: Desktop scrolling may have increased more relative to mobile because window heights on desktop have changed very little over the past year, while window heights on mobile have increased.
2. Exclusive: The Recount raises $18 million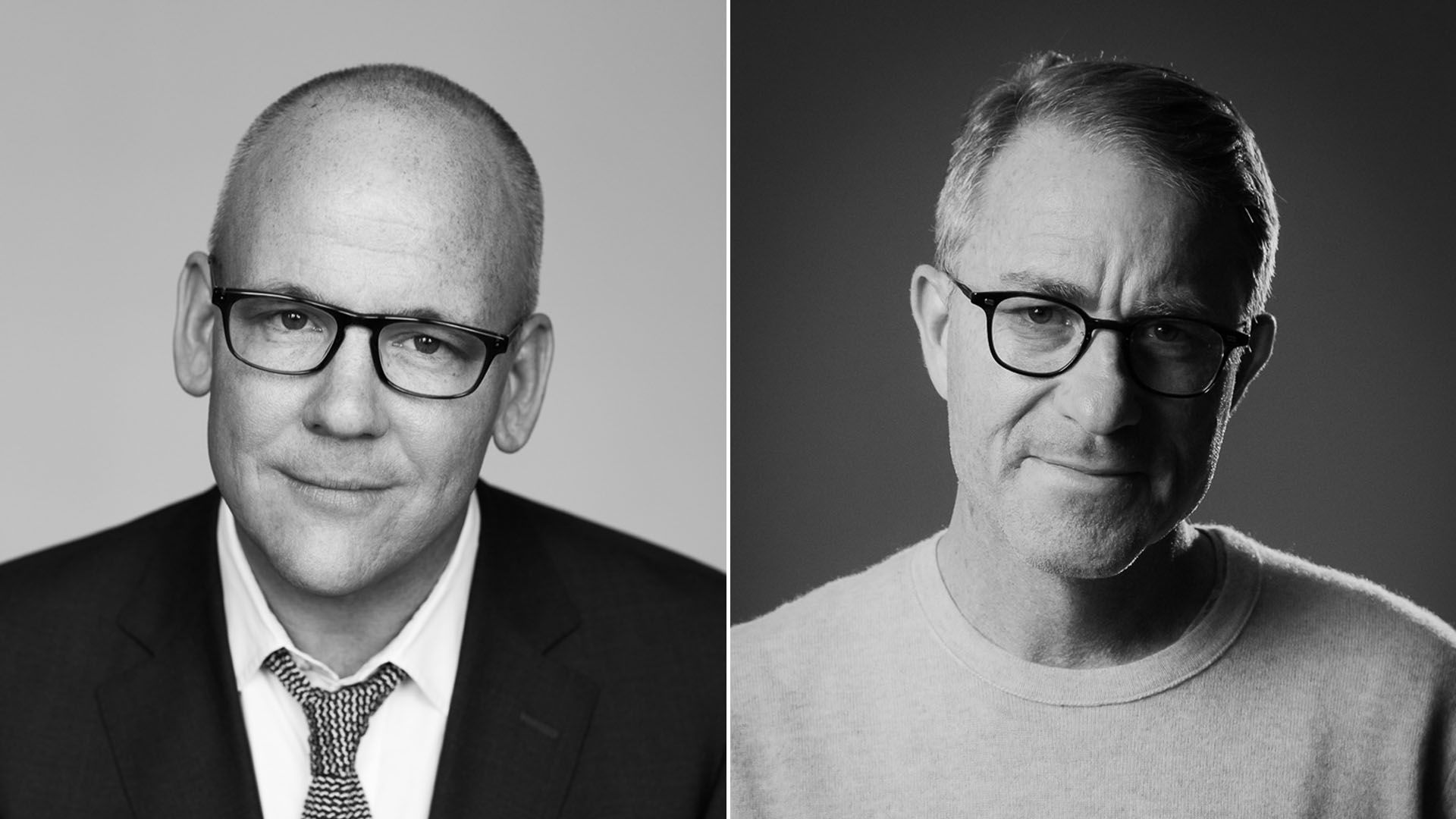 Recount Media, the two-year-old startup founded by veteran journalists John Battelle and John Heilemann, has raised $18 million in a series B funding round led by Foundry Group, Battelle tells Axios.
By the numbers: The new investment brings its total funding to $31 million. The company currently has a little more than 40 employees.
The new round also includes participation from Union Square Ventures, Northwestern Fund (AVG), Burda Principal Investments, True Ventures, Correlation Ventures, and several individual investors.
Details: The money will help the company's flagship brand, The Recount, expand its product suite and widen its editorial coverage to more topics outside of politics, like tech, finance, culture and business.
The new investment will also help the team build new direct-to-consumer products, like newsletters and events, as well as expand its video and podcast deals.
"By the years' end, I believe we'll be on at least a half dozen well-known streaming services," Battelle says.
3. Scoop: Buzzy media startup ads fourth co-founder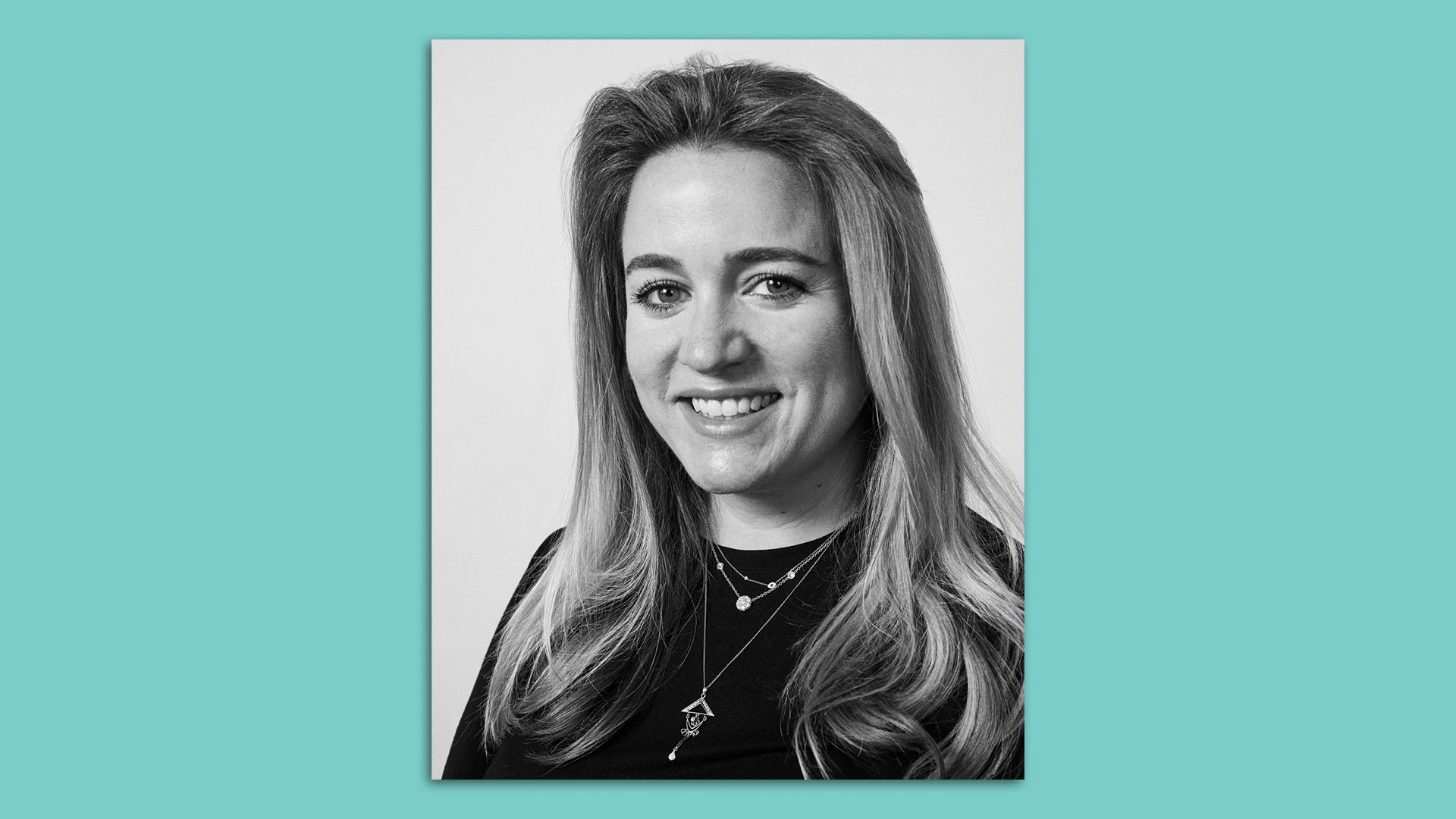 The new upstart media company led by media veterans from Luminary, The New York Times and The Athletic is adding a fourth partner, a person familiar with the company's plans tell Axios.
Details: Condé Nast's Liz Gough will join as co-founder and chief operating officer of the company, managing its business operations, B2B marketing and advertising.
A source tell Axios that even though the company will be centered around subscriptions, it also plans to include advertising and other forms of revenue down the line.
The advertising component will be focused on fully-integrated brand partnerships with news products like newsletters, live audio, and events — not scaled banner ads.
Gough was previously the SVP and U.S. Commercial Lead at CNX, Condé Nast's creative agency. In her five years at Condé Nast, she was focused on selling brand partnerships to CMOs.
4. New: Twitter acquires news startup Scroll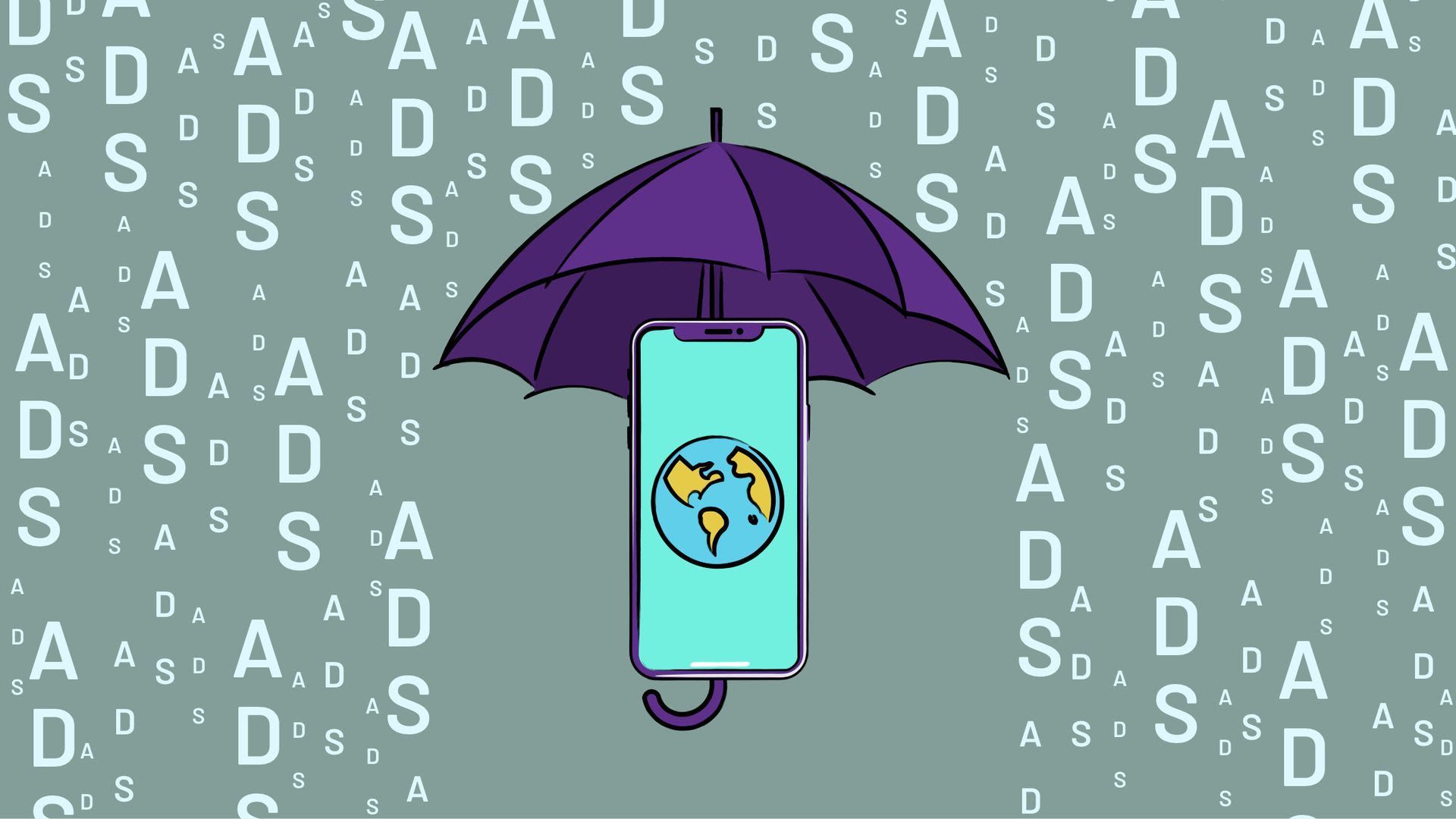 Twitter is acquiring Scroll, the venture-backed news upstart from former Chartbeat CEO Tony Haile.
Why it matters: It's Twitter's second acquisition this year to help people read more long-form on the platform. In January, Twitter bought the newsletter publishing platform Revue.
Catch up quick: Scroll launched last year as a monthly subscription product that gives users access to websites they already use but are scrubbed of all ads.
Haile said in a statement that while Scroll's business model is working well, the company needs to move faster to innovate, hence the deal.
In the short-term, Scroll will temporarily pause new customer sign-ups so that it can integrate its product into Twitter.
In the long-term, Twitter says Scroll will become a meaningful addition to its subscriptions product suite.
Financial deal terms were not announced. Twitter will bring on the entire Scroll team of 13 people.
5. Why Verizon sold AOL, Yahoo for about 1% of their peak valuation
The upcoming $5 billion sale of Yahoo and AOL to private equity firm Apollo Global Management represents a massive media markdown, Axios' Dan Primack and I write.
By the numbers: At their dotcom bubble peaks, Yahoo and AOL were valued at more than $125 billion and $200 billion, respectively, or $193 billion and $318 billion in 2021 dollars.
Yahoo twice turned down offers to buy Google at a fraction of its cost today. AOL held conversations with Facebook and YouTube in 2006.
The combined value of both companies is now 187 times less than Facebook's market cap and 318 times less than Google's.
The big picture: A string of bad investments and deals wreaked havoc on both firms.
AOL bought Time Warner for $182 billion in cash and stock in 2000, saddling the company with debt just before the dotcom bubble burst and the rise of broadband made AOL's dial-up services virtually obsolete.
Yahoo spent nearly $10 billion in 1999 buying GeoCities and Broadcast.com, both of which the company eventually shut down. It spent $1.1 billion on Tumblr in 2013, and sold it for less than $3 million in 2019. It sold half of its 40% stake in Alibaba for $7.6 billion in 2012, two years before Alibaba went public for 5 times more.
What's next: Sources say Apollo is interesting in working with a casino sportsbook to license the Yahoo Sports brand.
6. Meredith ditches local, will focus on paid products
Meredith Corp's deal to sell its local media group for $2.7 billion in cash to Gray Television "frees up balance sheet so we can invest more organically and look externally and make acquisitions," a top executive tells Axios.
Meredith National Media Group President Catherine Levene tells Axios they are working on a list of potential targets in areas like performance marketing, women's brands, and digital paid products and services.
The big picture: Over the past five years, the company has made several small acquisitions in the consumer and affiliate marketing spaces, including mindfulness app Stop, Think and Breathe (later rebranded to MyLife), Linfield Media (which operates PromoCodesForYou), and SwearBy, a digital recommendations platform.
Levene says the goal is to build more new paid products and services, either organically or through deals. Acquired assets can be easily plugged into Meredith's first-party data platform so they can be scaled and monetized quickly.
The big picture: Meredith's National Media Group (revenues charted above) will be spun out to shareholders as a standalone publicly traded company.
The segment relies on both consumer revenues and advertising. Over the past few months, it's been able to successfully transition its ad business from mostly print to mostly digital.
Startling stat: The company has leaned heavily into email newsletters and marketing. "We send over 2 billion emails per month month, and thats growing," Levene notes.
7. Streamers ready to pounce on TV ad dollars
This year's virtual "Newfronts" advertising presentations are underway, with streamers trying to win over Madison Ave. executives skeptical of shifting traditional TV ad dollars into streaming.
The big themes:
Originals: Roku touted the launch of "Roku Originals," the new home for all of its Quibi content. Fox's ad-supported streaming service Tubi said it will debut original programming later this year. Amazon announced a new slate of content for IMDB TV.
Scale: Amazon at its first-ever NewFronts presentation said its ad-supported streaming content reaches more than 120 monthly users monthly.
What to watch: YouTube, Condé Nast, A&E Networks and others present Tuesday. Snapchat, Buzzfeed, Vice, Audacy and Twitter present Thursday. TikTok, Meredith, Penske Media and NBCUniversal present Friday.
8. 1 fun thing: A fact-checking marketplace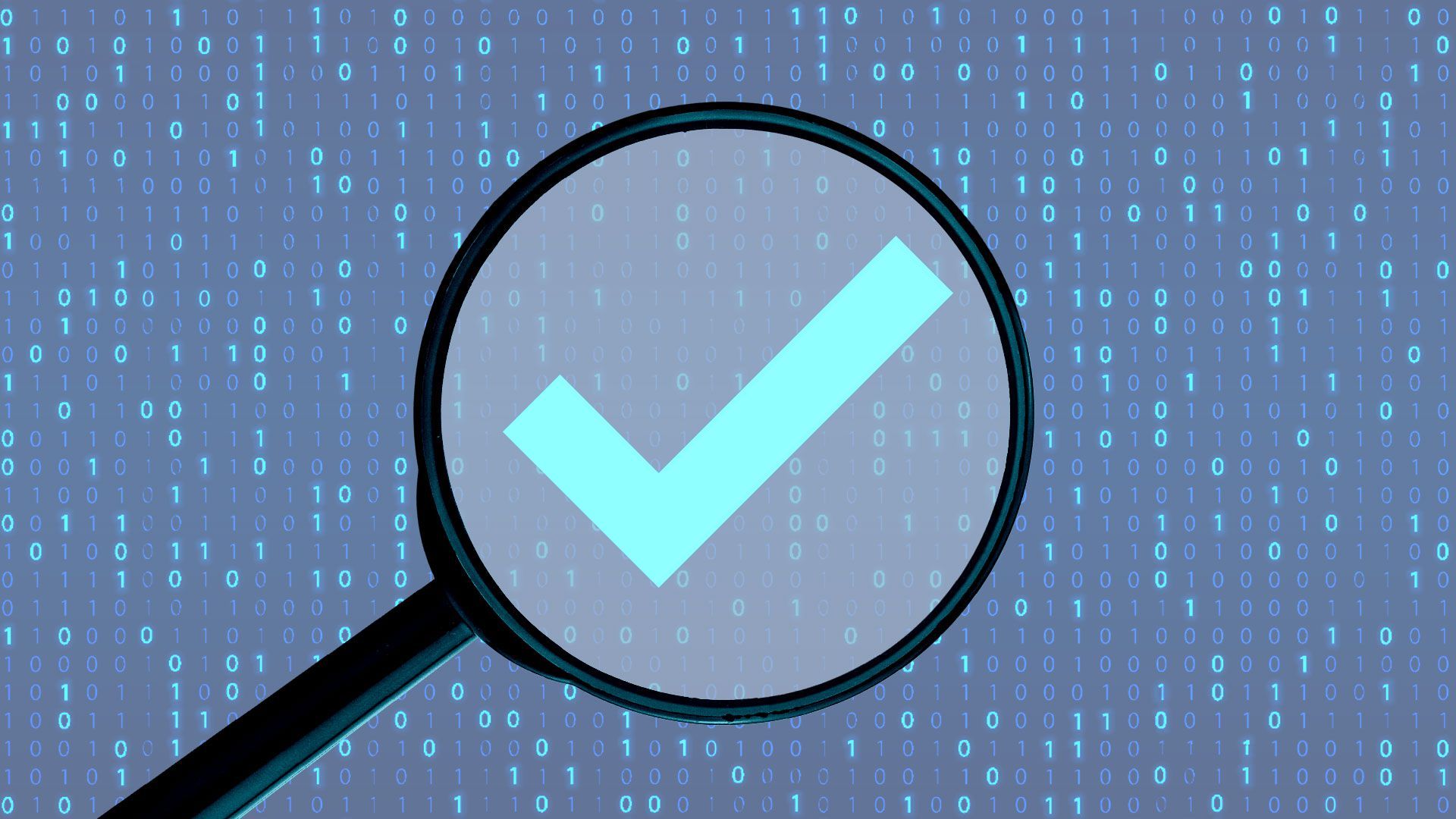 Repustar, a new fact-checking company that crowdsources fact-checks, is working with the AP to start fact-checking misinformation that users flag online, executives tell Axios.
How it works: Repustar solicits items to be fact-checked from people on social media via a tool call "FactSparrow." Those inquiries are funneled back to fact-checking experts, like the AP, within Repustar's network, its CEO Chandran Sankaran says.
The big picture: The two-way marketplace incentivizes authoritative news brands to participate because it tips them off onto what hoaxes are going viral online.
"It generates leads for us about misinformation traveling around the internet," says AP Deputy Managing Editor Amanda Barrett.
AP Global News Manager for verification Eric Carvin says the AP can than use the fact-checks it provides for Repustar in its own content.
What's next: Repustar is free, but will eventually charge writers a $10 monthly subscription to embed fact-checks into their writing.
The bottom line: Crowdsourced fact-checking is growing as social media platforms grapple with scale. Earlier this year Twitter introduced Birdwatch, a community-based fact-checking platform.