Axios Media Trends
August 27, 2019
Good morning. Thanks for subscribing to Media Trends. Tell friends to follow along by signing up here.
Today's Media Trends is 1,586 words, a 6 minute read.
1 big thing: Obituaries keep local newspapers afloat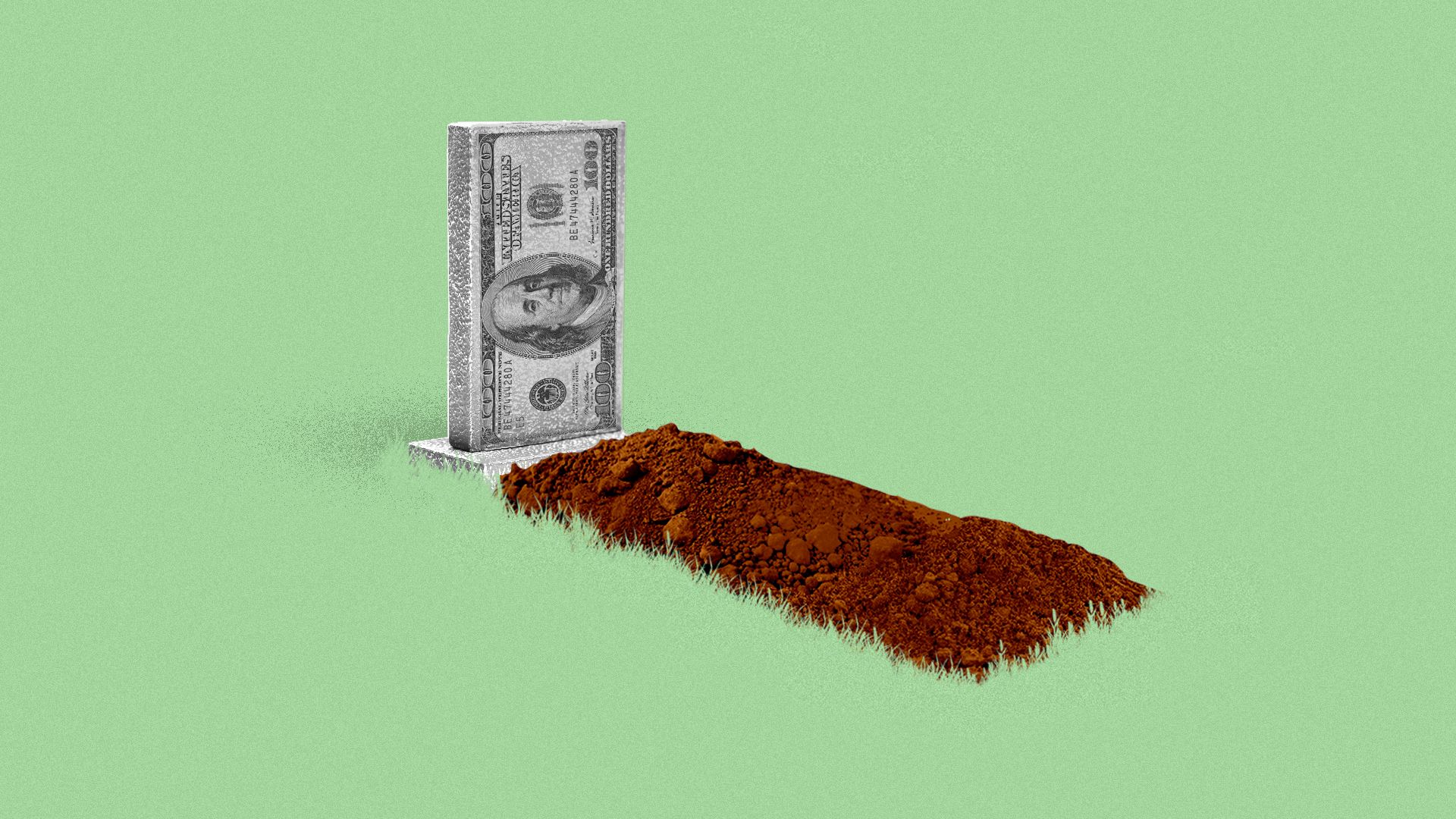 Local newspapers still heavily rely on obituary placements for revenue, according to new data pulled for Axios from local obituary and advertising placement firm AdPay, which is owned by Ancestry.com.
Why it matters: Obits and public notice ads are among the last consistent revenue streams for local newspapers, my colleague Alison Snyder and I write.
By the numbers: In total, about $500 million in total annual revenue comes from obituaries, according to AdPay. There are more than a million paid obituaries created annually. For context, the newspaper market in the U.S. brings in roughly $25 billion in advertising and subscriptions combined.
In total, the average revenue for an obituary package in a large market is $486. The average revenue for an obituary package in small and medium-sized markets tends to be around $318.
Packages start out much cheaper but become expensive when things like photos and increased distribution are added, says Deborah Dreyfuss-Tuchman, Director of Business Development at Adpay.
Our thought bubble: The financial strain on newspapers, which has forced obituary rates to increase over the past few years, makes it so that it's easier for the rich to be remembered.
Between the lines: Companies like AdPay and obituary placement rival Legacy.com have mostly cornered the market. Legacy claims to publish one in every three obituaries in America.
Be smart: Small markets end up selling packages that are on average as big as medium-sized markets because families are more likely to purchase additional days for the obituary to print, says Dreyfuss-Tuchman.
Families and friends of loved ones are also more likely to buy additional copies of the print paper where the obituary ran and are more likely to buy distribution in nearby weekly papers as a part of their package.
Yes, but: Like all print media products, digital and social media is making it easier for some families to skip out on obituaries altogether.
For example, funeral directors are starting to place obituaries for free or at a very low cost on their websites.
2. Scoop: The Athletic launching free content, advertising
The Athletic, a subscription-based digital sports media company, will begin experimenting with putting some of its audio content in front of its paywall in an effort to expand its audience, a source familiar with the plans tells Axios.
What's new: The company will start by offering one episode a week to non-subscribers in front of the paywall and one behind.
The goal is to offer people who might be less likely subscribe to The Athletic the ability to sample some of company's content.
A small portion of the free audio will include advertising. While this is just an experiment for now, the source notes that the company is likely to ramp up advertising efforts in the future.
The company is also launching 40 new podcasts on Tuesday, bringing its total podcast count to around 80 podcasts. By years end, the company hopes to have around 120 podcasts in total.
Our thought bubble: It's hard to market products with hard paywalls because consumers aren't able to sample the product before committing to buying it. While The Athletic does offer free trials and sign-up discounts, this offering really goes after people who never were open to paying to begin with.
The big picture: The Athletic, which started out as a text-based sports media company, has been growing its podcast and video business over the past year as it aims to hit its goal of 1 million paid subscribers by years end.
It launched its podcast business in April as a way do more with the company's 400+ sports reporters around the country and in the UK and launched an original video business in May.
As of June, the company had over a half million paid subscribers. It expects to grow that number by focusing on expanding its business in the UK as well.
Be smart: The Athletic isn't the only subscription-based site to make this transition. The Information said earlier that it may begin to experiment with advertising.
3. News aggregation apps rising
News aggregator usage in the U.S. is steadily on the rise, according to data from Parse.ly given to Axios.
Why it matters: The dominance of a handful of tech companies over the entire news and information landscape is worrying policymakers around the world. A rise in news aggregation apps is making industry leaders hopeful that news traffic will steer away from tech giants like Google and Facebook.
Details: A few trends that can be seen in the data provided by Parse.ly:
Explicit aggregators, meaning apps or service designed to distribute news and information, tend to refer more traffic than implicit aggregators — sites like MSN and Yahoo.
Implicit aggregators tend to be more heavily reliant on desktop traffic than mobile traffic.
Chumbox aggregators, which are typically spammy news stories featured in small boxes at the bottom of websites, are decreasing in traffic referrals as more publishers aim to weed them off their sites due to brand safety issues.
Be smart: A pickup on certain news aggregation app platforms can sometimes show up as a big spike for individual sites.
This is especially true of Apple News because of the way stories can be "featured" or "spotlighted" by the app, according to Parsely.
Apple News is only adopted by a subset of typically premium publishers, which also has an impact in the long tail of referral traffic trends. 
The big picture: Around the world, news aggregation as a business is exploding in places like Europe, Japan, China and India.
What to watch: Some global aggregators, like Toutiao and SmartNews, are beginning to dramatically increase their traffic referral footprints in the U.S., according to Parse.ly.
4. Feds want to keep your data, and police it too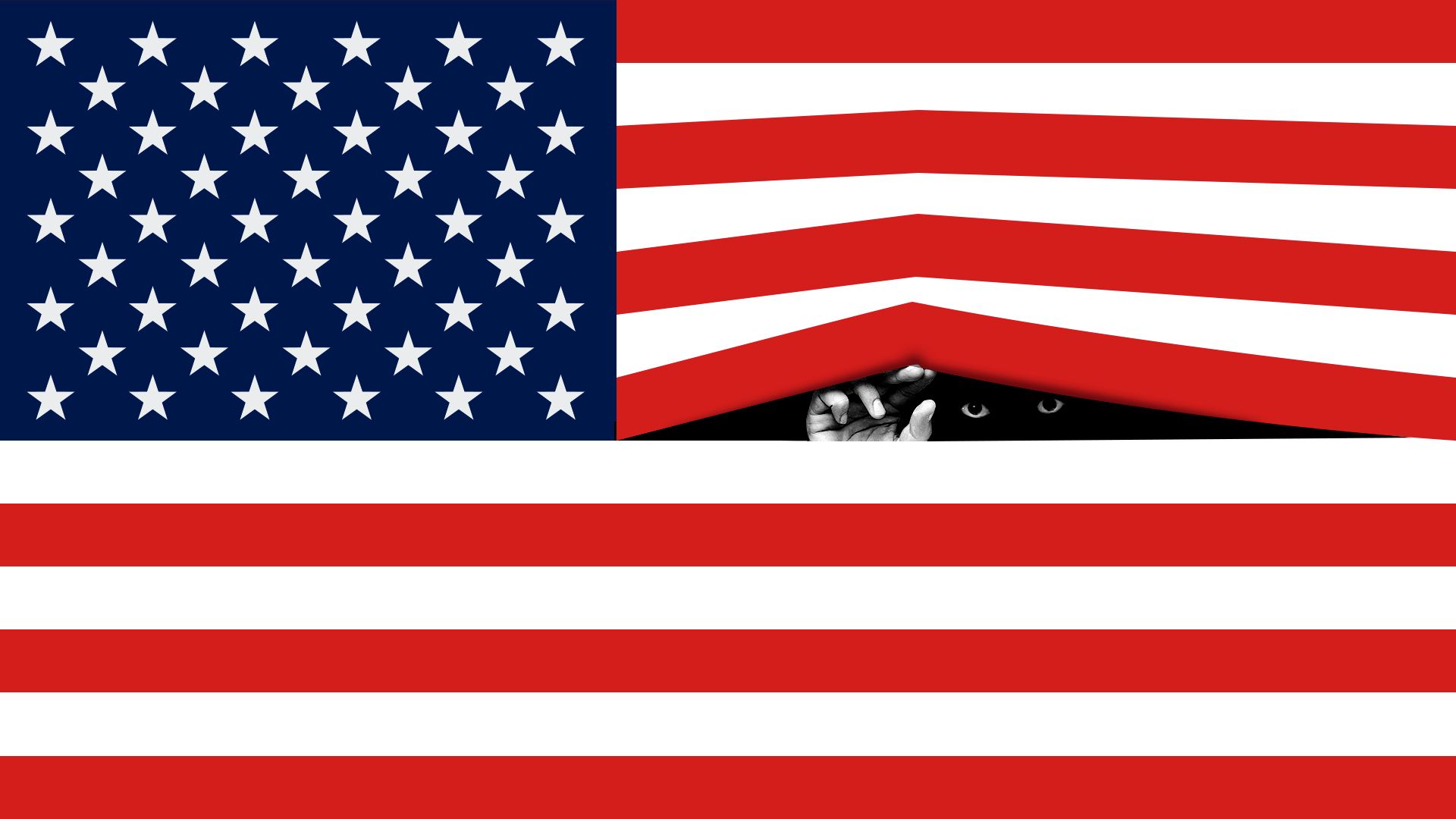 Over the past two years, the U.S. government has tried to rein in how major tech companies use the personal data they've gathered on their customers. At the same time, government agencies are themselves seeking to harness those troves of data.
Why it matters: Tech platforms use personal information to target ads, whereas the government can use it to prevent and solve crimes, deliver benefits to citizens — or (illegally) target political dissent.
The FBI has particular interest in data from genetic and social media sites, because it could help solve crimes and protect the public.
Other agencies have their eyes on big data troves as well.
Investigations of specific crimes are the most common situations that pit the government's law enforcement needs against tech companies' privacy rules.
Two years ago, the government and Apple fought to a standstill over encryption following the San Bernardino shooting.
Be smart: History shows that when governments acquire vast stocks of personal data on their citizens, it's very tempting for them to use that information for political purposes or personal vendettas.
5. Private equity coming for local TV
Apollo Global Management, one of the world's largest buyout firms, believes there's more than just a puff left on the local TV cigar, despite widespread conventional wisdom that the value has been snuffed out, Axios' Dan Primack writes.
Apollo is in talks to buy select broadcast assets from Tegna, after being rebuffed in a February takeover attempt.
Earlier this year it agreed to buy a portfolio of local stations from Cox Media Group, and another portfolio from Northwest Broadcasting Group.
It also bid, but lost, on a divestiture by Nexstar. But some of that ultimately went to Tegna, so could still wind up in Apollo's hands.
A source familiar with the situation says Apollo views this all as a "coupon-clipping" consolidation play.
It believes the price discounts have been artificially deepened by attention given to cord-cutting. Internally, it references the continued strength of DVR service RedBox, which has managed to survive the streaming era.
It also sees no reason for a near-term reversal in retransmission fee growth, which it believes can offset subscriber loss for at least the next several years.
Apollo views local TV as a distinct business from local radio and, certainly, from local newspapers. But it clearly has a thematic affinity for all three.
The Cox deal included some radio stations, and Apollo's credit arm just provided a massive loan for the GateHouse-Gannett merger (after first kicking the tires on Gannett itself). Plus, several years back, Apollo tried to buy Digital First Media.
What's next: An employee Q&A document obtained by Axios earlier this year related to its takeover of Cox says that Apollo is planning "to build a larger media company," starting with Cox Media, that will be headquartered in Atlanta, Georgia, where Cox is currently headquartered.
Go deeper: Dan and I discuss this on his Pro Rata podcast ... Listen
BONUS: Why local TV still matters
Most adults in the U.S. rely on local television more than any other kind of TV news. The trend holds true across all age groups and across most levels of education and household income.
6. Conservative media thrives under Trump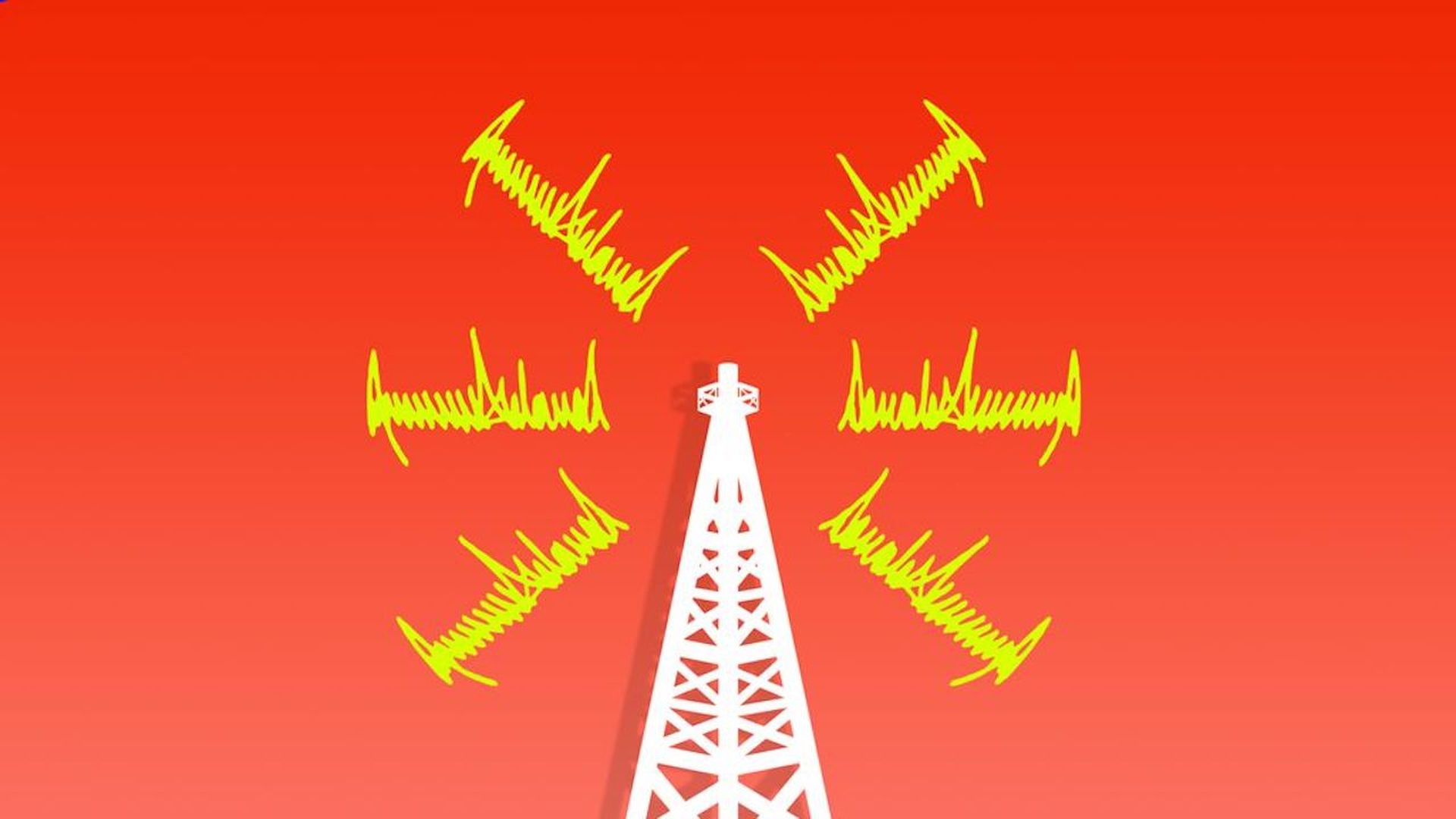 Usually left- or right-wing media grows when it's in the opposition: Rush Limbaugh and Fox News rose during the Clinton years; HuffPost and Daily Kos launched with George W. Bush in the White House.
But major conservative media outlets are growing in the Trump era, broadening coverage and audience.
This is partly because the 2020 primary has been fertile ground for the right.
Why it matters: This reverses that classic pattern in which ideological media outlets take off when a president from the other side is in power.
An analysis of conservative websites by the Columbia Journalism Review found a rise in right-wing web "tabloidism" since President Trump took office.
On TV, Fox News continues to dominate virtually every metric.
Podcasts have also given rise to up-and-coming right-leaning personalities.
7. 1 fun thing: Award shows as political theater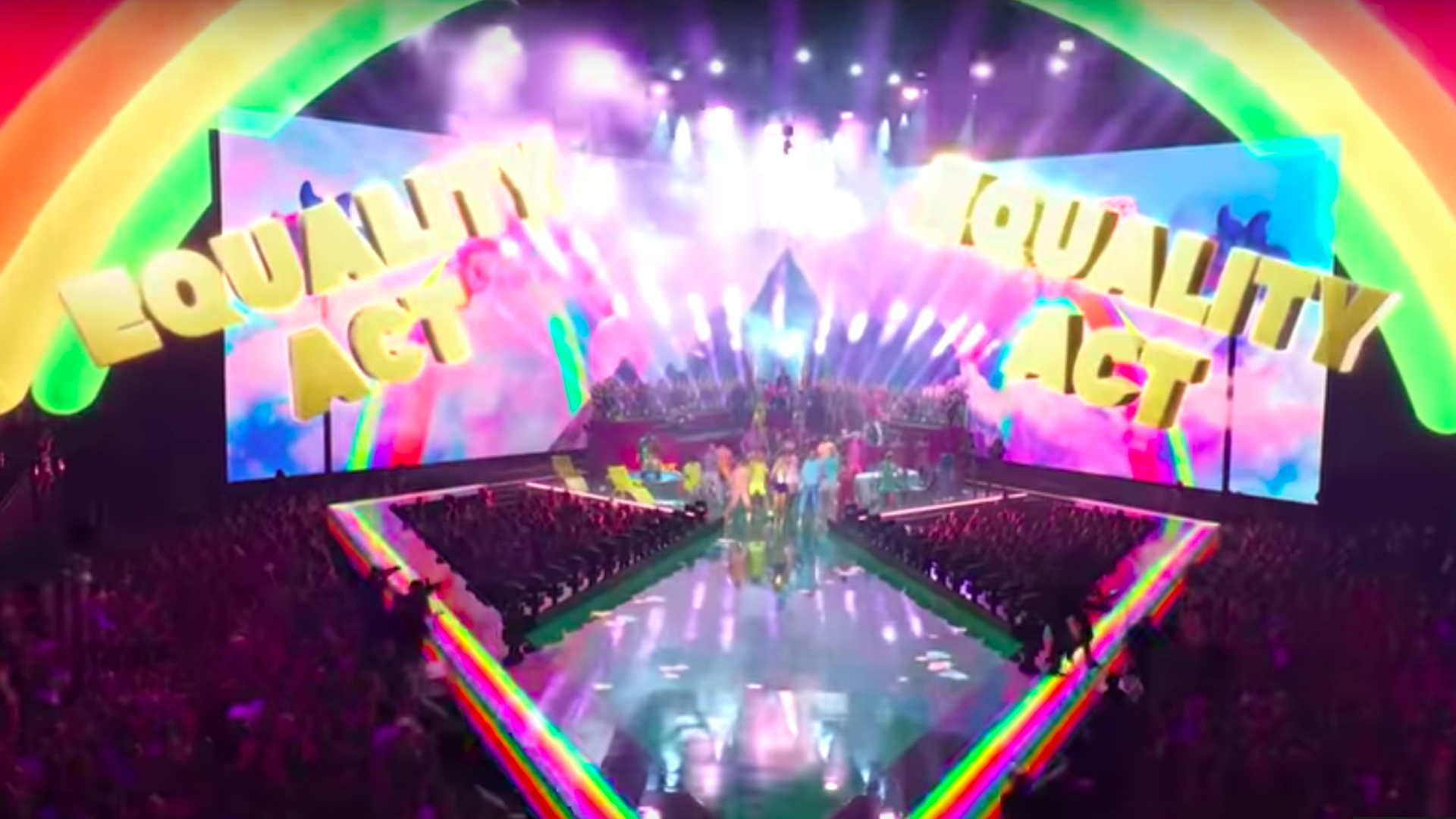 Last night's Video Music Awards continued to elevate the Trump era trend of Hollywood award recipients turning acceptance speeches into political moments.
Taylor Swift called out The White House in her acceptance speech for Video of the Year for not acknowledging an Equality Act petition for LGBTQ rights.
Rapper French Montana and actress Alison Brie took a dig at Trump's immigration policies when presenting the award for best Latin video.
The big picture: This has become the norm across almost all awards shows over the past two years. The Oscars, in particular, has become more political in the last few years, as the Academy has tried to diversify its talent and presenters.