Thanks for subscribing to Media Trends. Tell friends to follow along by signing up here.
This Thursday, I'll be interviewing Business Insider CEO Henry Blodget at AdExchanger's Industry Preview conference in NYC. What should I ask? Registration.
https://www.axios.com/newsletters/axios-media-trends-9d4088ea-c44f-40cf-9b1f-9707976ae38c.html?chunk=0#story0
1 big thing: The pivot to voice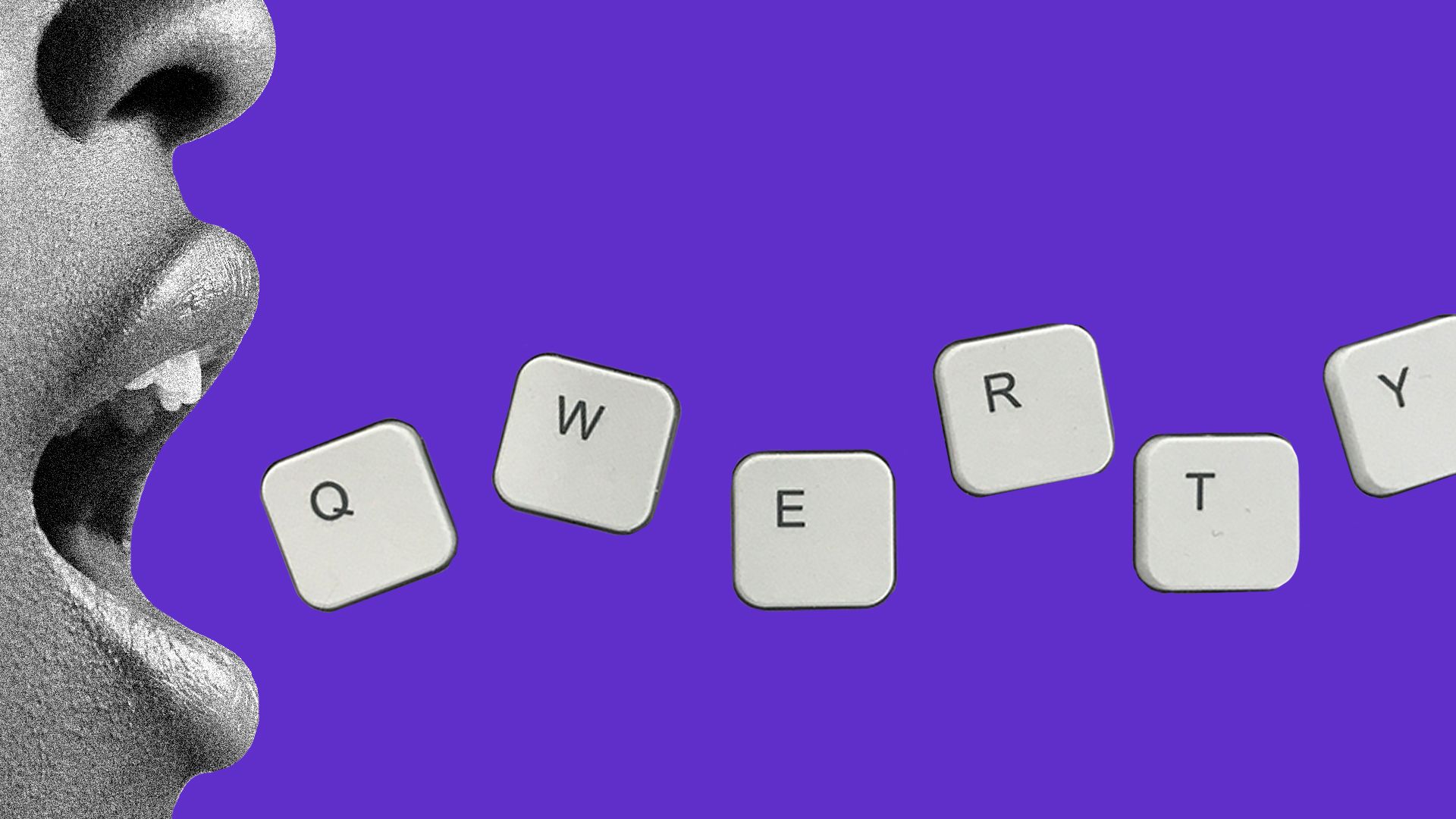 Voice hardware and software took center stage at the Consumer Electronics Show last week, further proving that audio as a medium presents enormous opportunity for publishers and brands.
Why it matters: The Internet of Things is connecting life in unprecedented ways, from health care to home entertainment to transportation. At the center of user adoption and functionality of these new connected-devices is voice, not video.
"I think we should all obsess about voice," says GE CMO Linda Boff on Adlandia's podcast. "It almost reminds me of the early days of search and domain and what do you stand for."
"Voice is also challenging for brands. What's the role for a brand if visual is stripped down? I don't think it will be binary. I don't think everything will go to voice, but to me that's what we (as brands) should be focused on."
The pivot to voice comes at a time when short-form video as a means of audience development is taking a nosedive.
Facebook is changing its algorithm to lower the rankings of videos and content from publishers and brands.
YouTube, the largest video distributor globally by far, continues to battle brand safety issues, from terrorism to pornography.
User engagement for posts with short video is significantly less than short-form posts, slideshows and long-form posts, according to a Parse.ly study of premium publisher video on social.
To Boff's point, there is a striking similarity in the early days of voice vs. early days of search.
30% of web browsing will be done via voice by 2020, according to the technology research firm Gartner. Presumably, a large chunk of those search commands could be monetized.
The U.S. search ad market is expected to grow to $45 billion by 2019.
The biggest differentiator between voice and text search is that Amazon is the company that is powering the voice search market, not Google. (Although Google's massive voice-activated gum-ball machine at CES shows it's an area they are pushing to win).
https://www.axios.com/newsletters/axios-media-trends-9d4088ea-c44f-40cf-9b1f-9707976ae38c.html?chunk=1#story1
2. Amazon, mobile competitors reduce Google's search dominance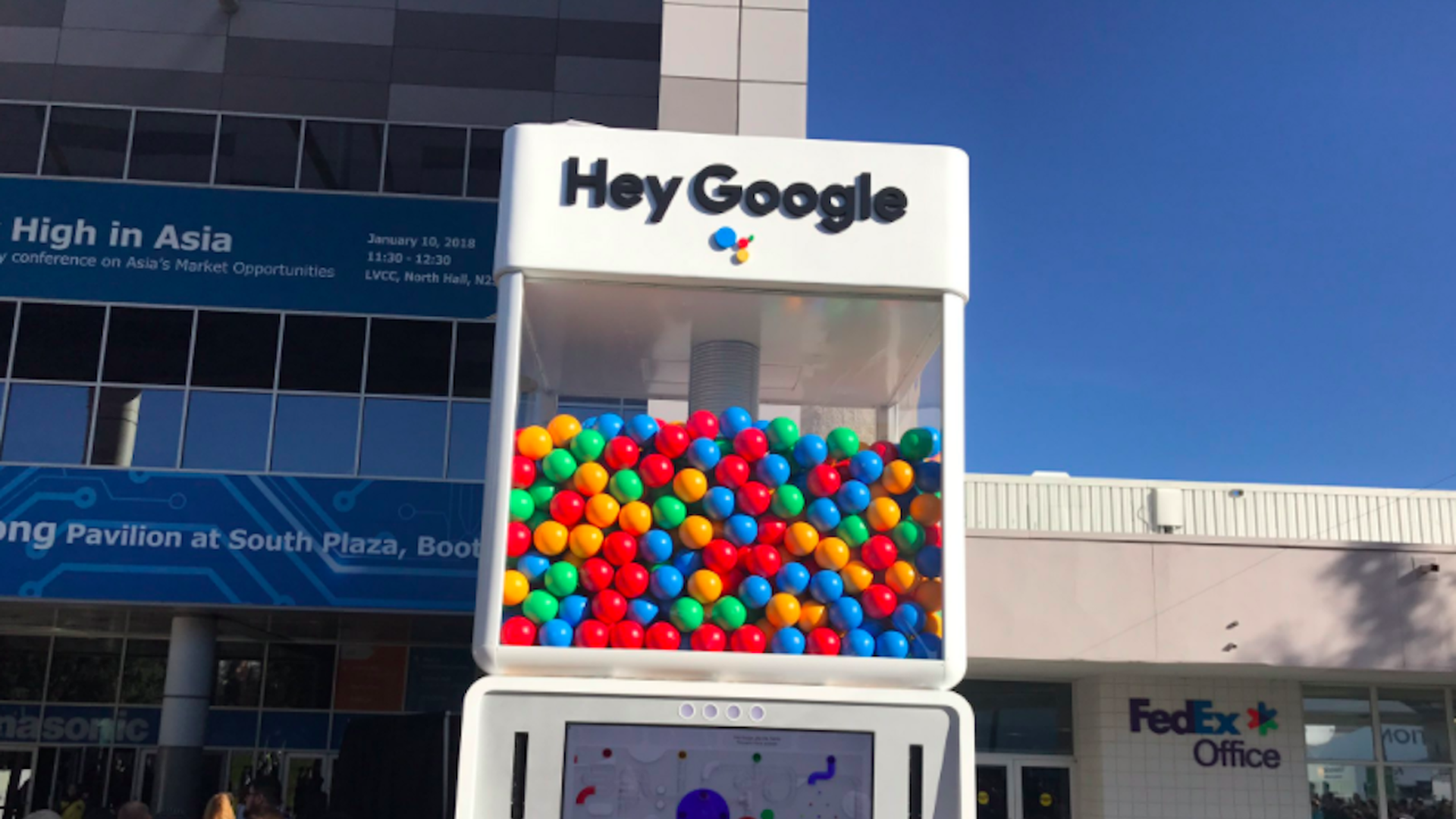 Google's search market share has fallen from 88% in 2011 to 78% in 2016, according to a new Forrester study cited by AdAge. While its search ad business continued to grow, the change was slower than the growth of the market as a whole — mostly because mobile is opening up new opportunities for competitors.
Why it matters: Unlike video, live, or text-based articles, Amazon is far ahead of Google on product and voice searches, which could help the Seattle tech giant take on both Google and Facebook for ad revenue and overall dominance.
According to AdAge, "Forrester says Amazon is exploiting Google's 'weakness' in online shopping, as shoppers are increasingly starting their product searches on Amazon instead of Google."
"Consumers are 2.5 times more likely to find out about the brand of a recent purchase from Amazon versus any other search. 'This erosion is likely to continue' for Google, the report said."
Our thought bubble: Google has a long way to go to catch up with Amazon on product and voice, but has a strong position in image-based search, which has enormous growth opportunity.
When it comes to image search, there are two standout acquisition opportunities for Google to solidify its position in the image-based search market:
Pinterest, which debuted self-serve search-based image ads a few months ago.
Snapchat, which launched "Context cards" in October — its foray into visual search.
Go deeper: The end of typing in search.
https://www.axios.com/newsletters/axios-media-trends-9d4088ea-c44f-40cf-9b1f-9707976ae38c.html?chunk=2#story2
3. The global split in how people get news
People in poorer countries just as likely as those in wealthier countries to use social media for news, according to a new study from Pew Research Center. Those poorer countries, however, are less likely to use PC-based desktop websites for news.
Why it matters: "Compared with internet use for news — where the relationship between national economic status and online news use is evident — social media news use is not strongly related to country-level wealth."
How could this be? The adoption of smart phones in developing countries that have skipped desktop computer adoption and went straight to mobile.
In these countries, mobile apps — particularly lite versions of social media and messaging apps, like "Facebook Lite" and "Facebook Messenger Lite"— have become the top sources for news instead of websites, which consumers generally browse via desktops.
https://www.axios.com/newsletters/axios-media-trends-9d4088ea-c44f-40cf-9b1f-9707976ae38c.html?chunk=3#story3
4. The 'crap trap' hits a tipping point
The Interactive Advertising Bureau predicts that brand safety and transparency (openness about data, metrics, practices, etc), will be the two issues that define the digital advertising market in 2018.
This is a major transition from last year's more tactical goals of advertising measurement and attribution (crediting certain ads for working throughout different points of an entire ad campaign).
Why it matters: An industry-wide push to move away from long-tail audience development, built around scale, to developing deeper audiences, built around loyalty and brand safety, is underway. Some are using it as an opportunity to win over business.
Almost every publisher and platform we spoke to at CES, from Twitter to Oath to Pandora, used brand safety and transparency as a major selling point, particularly when it comes to video and data.
"We're at the table with our top advertisers in a way that we weren't last year." says Twitter Global VP of Client Solutions Matt Derella. A large part of that is based on Twitter's emphasis to offer premium, brand-safe video for advertisers. "We manually review all videos with pre-roll ads on our platform."
ICYMI: Facebook announced last week that it will begin reducing publishers' rankings in the News Feed. This was an important first step in helping many publishers pivot to relationship-based publishing, where they are reliant on their own products to reach consumers, not platforms.
https://www.axios.com/newsletters/axios-media-trends-9d4088ea-c44f-40cf-9b1f-9707976ae38c.html?chunk=4#story4
5. Tracking the latest TV trends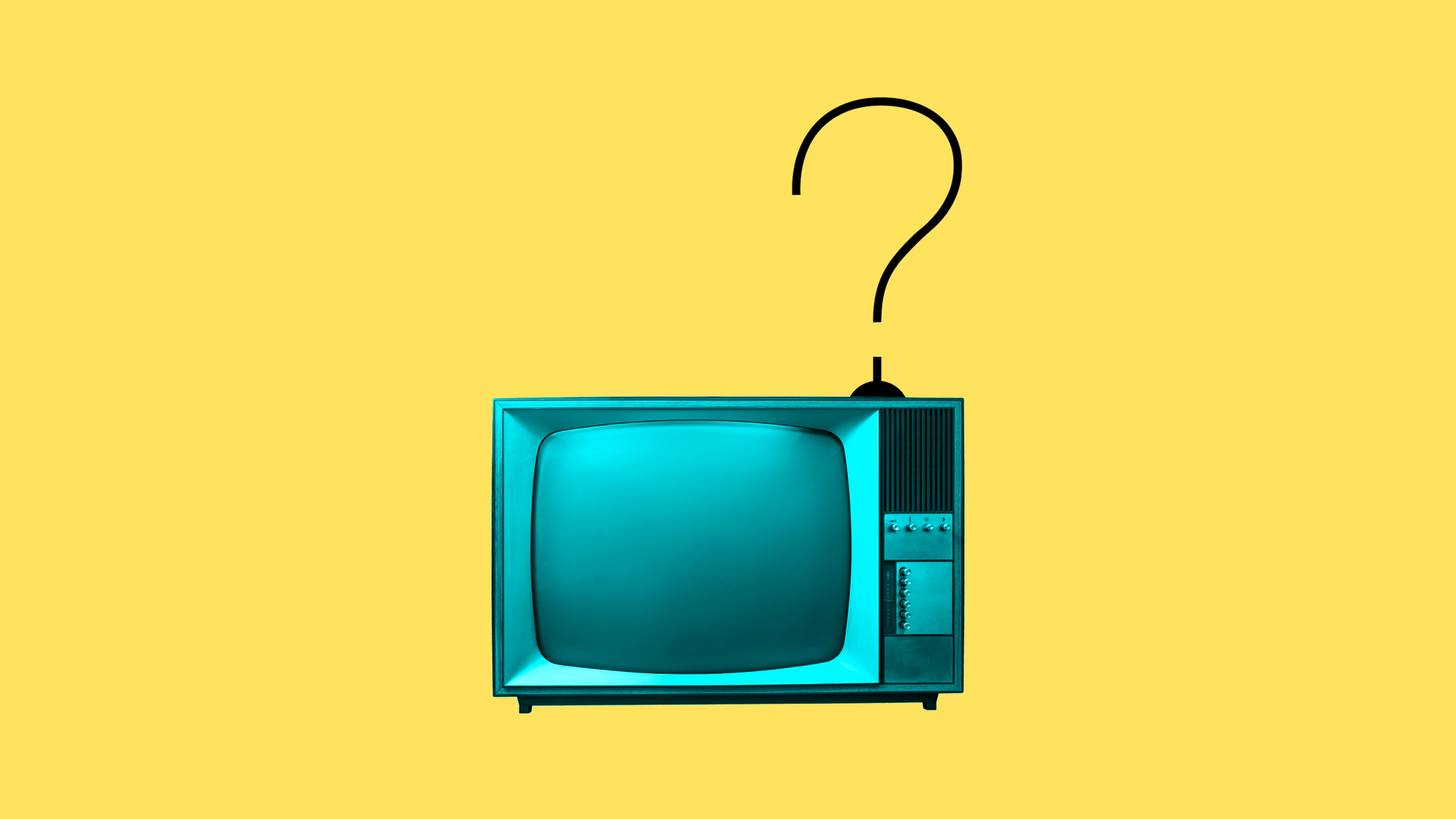 The race to beat Netflix and Amazon in the on-demand entertainment space continues to heat up in 2018, with three major trends.
Consolidation continues: CBS and Viacom are reportedly back to merger talks, The Wrap reports. In a departure from previous merger talks, sources tell The Wrap that CBS chief executive Les Moonves is now open to a possible deal.
More telecom original programming investments: Charter Communications, Inc. announced last week that it hired TV veteran Katherine Pope to lead original content, a new role for the company. The investment shows Charter's commitment to distributing its own content through its own pipes to consumers, a growing trend amongst telecom companies.
More awards for streamers:  Big investments in content spending seem to be paying off for the tech giants. Amazon and Hulu both took home two Golden Globes last week. Netflix nabbed one, as did FX and NBC.
https://www.axios.com/newsletters/axios-media-trends-9d4088ea-c44f-40cf-9b1f-9707976ae38c.html?chunk=5#story5
6. Eye tests to check on ads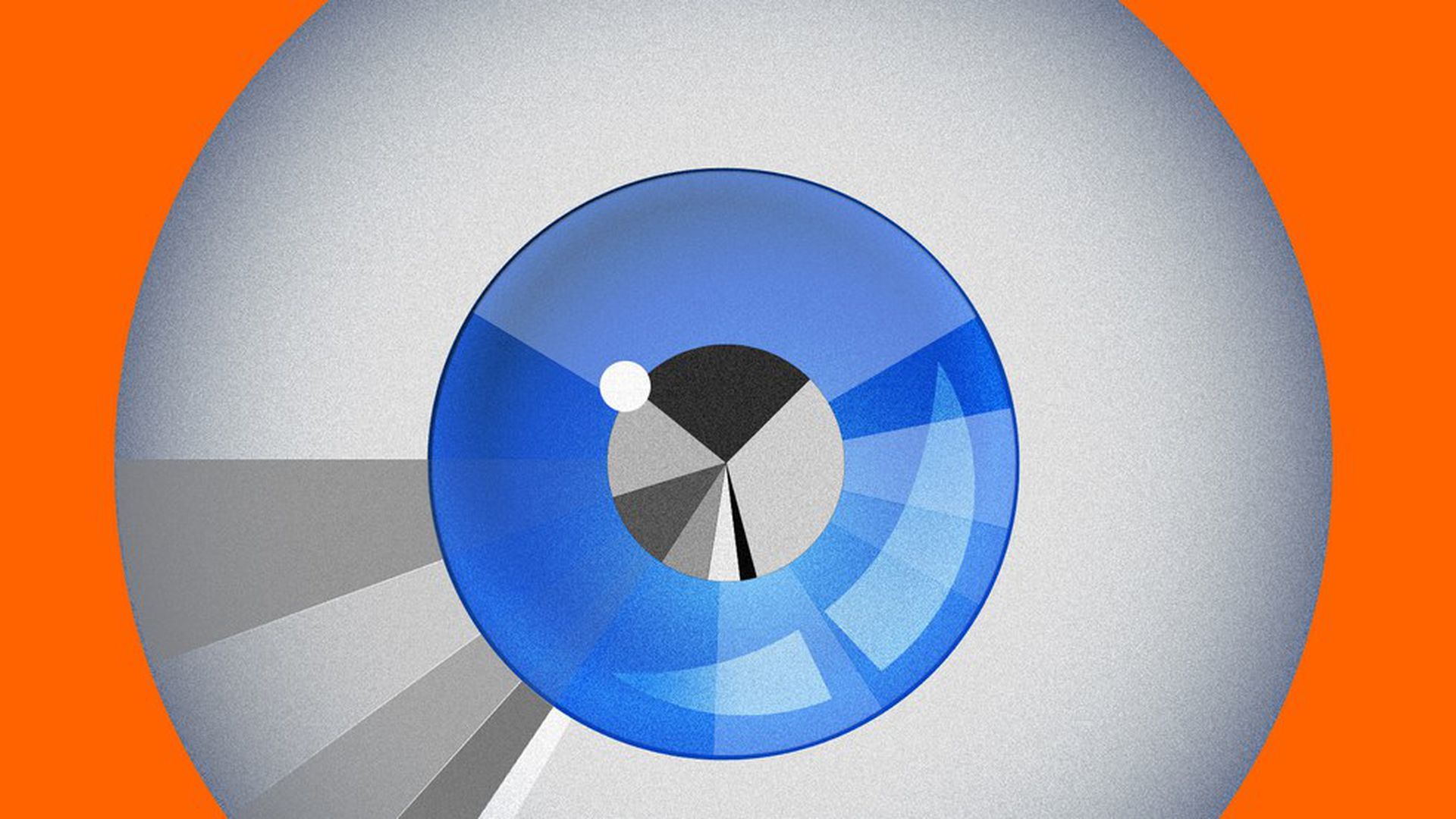 The Federal Trade Commission tracked consumers' eye movements as they interacted with different web pages as a part of a lengthy study to determine how consumers differentiate between native ads and content on different web pages.
The results suggest that using visual and text-based cues, like font size and color schemes, that are consistent with FTC native advertising guidelines can improve the likelihood that consumers will recognize an ad as an ad.
Why it matters: The effort is a part of an ongoing push by the FTC to strengthen and enforce native advertising guidelines that are often avoided by publishers and social media influencers.