Axios Media Trends
May 11, 2021
Today's Media Trends is 1,385 words, a 5.5-minute read. Sign up here.
Situational awareness: China is activating a massive international news network to push state-backed storylines, NYT's Ben Smith reports.
Axios' Lachlan Markay reports China upped its U.S. influence spend by 500%.
1 big thing: Crypto media craze
A slew of new crypto media companies have gained enormous traction over the past year, thanks to the digital currency craze taking over Wall Street.
Why it matters: "For the first time ever, crypto has become relevant to the global macro-economic conversation, and therefore, the investment conversation," says Jason Yanowitz, co-founder of Blockworks, a financial media brand catered to investors.
Founded in 2018, Blockworks is one of several crypto-focused media companies with skyrocketing revenues.
The company anticipates $8-$10 million in revenue this year, Yanowitz tells Axios — up 3x from last year.
It plans to double in staff from 17 to nearly 40 by the end of the year.
The NYC-based firm is most well-known for its editorial site, daily newsletter, conference series, and its network of nearly 20 podcasts.
The big picture: "[T]his current cycle has seen an emergence of several media firms all trying to win mindshare in a young market," says Mike McCaffrey, CEO of The Block, a cryptocurrency-focused media startup.
Another sizable crypto media business is CoinDesk, which Axios reported makes a profit selling ads, as well as custom reports.
Be smart: For many of these companies, the advertising support base is rich.
Between the lines: The risk with these companies for a several years was that the crypto market could at any time fade away, but nearly 15% of all U.S. adults now own some form of cryptocurrency.
2. Scoop: TikTok launching jobs service for Gen Z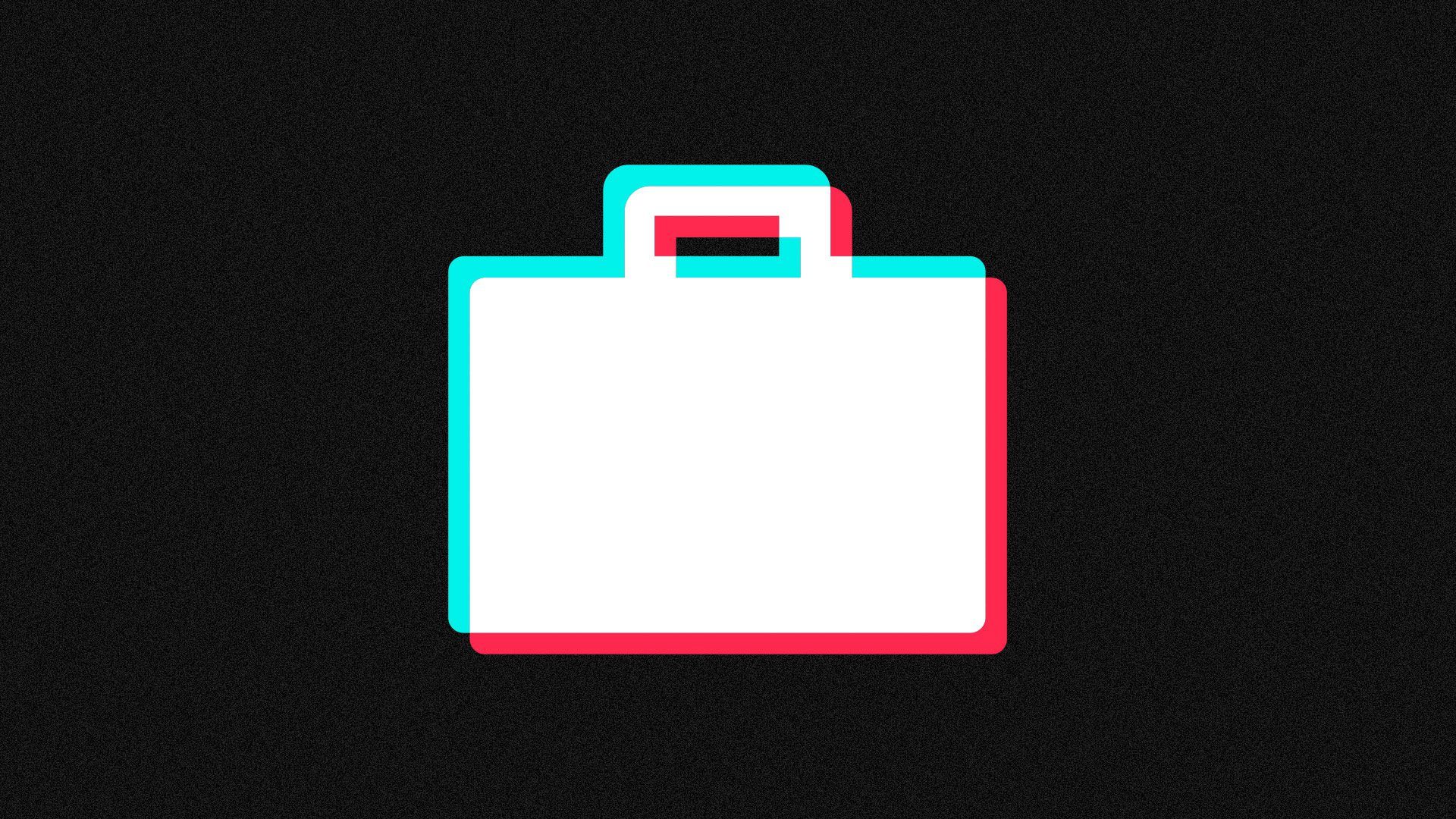 TikTok is testing a tool for brands to recruit employees, sources tell Axios.
Details: The pilot program is designed to help people find jobs on TikTok and connect with companies looking to find candidates. It's also meant to help brands use TikTok as a recruitment channel.
The company is currently testing the service with a beta group of companies. Several big brands have been asked about participating, including sports leagues.
The platform isn't a product that's integrated within TikTok itself, but rather a separate web page accessible via the TikTok app where brands can post jobs, primarily entry-level listings.
Users can post a TikTok video resume to the site rather than a traditional resume. The idea is for users to give an elevator pitch or work experience summary via the video in a unique way.
TikTok will ask candidates to post their resume videos to their TikTok profiles, if they wish, to help publicize the new service.
The big picture: A few weeks ago, a top TikTok executive posted on LinkedIn that a Washington Post article about Gen Zers using TikTok to share career advice inspired TikTok executives to try to bolster their platform for job seekers.
3. Exclusive: Bustle rebrands ahead of planned IPO
Bustle Digital Group is formally rebranding to BDG, its founder and CEO Bryan Goldberg tells Axios. The new logo and name will roll out Tuesday.
Why it matters: "As much as Bustle was our first and still largest property, we want to recognize all of the other great brands that are already on platform and that will be joining platform," Goldberg says.
BDG is still planning to go public via a SPAC (special purpose acquisition company) later this year, Goldberg confirmed.
It's been reported that BDG is aiming for an IPO of at least $600 million, including debt. The company doesn't dispute that figure.
Details: Bustle was founded by Goldberg in 2013 as an online women's magazine. The company has since expanded into several different verticals across 9 sites, including tech and fashion.
BDG currently has around 500 employees, and expects to add another 100 this year.
Later this year, Goldberg says the company is finally planning to relaunch the storied Gawker brand, which it purchased in 2018.
From a business perspective, "the company is incredibly healthy right now," Goldberg says, noting that BDG is profitable. This year, the company will bring in over $100 million of revenue.
Be smart: Unlike many digital media companies scrambling to diversify revenues away from being solely reliant on advertising, Goldberg says Bustle plans to double down on ads, and bring more ad-tech in-house.
"We view digital advertising as being a business that's worth $1 billion for us before the end of this decade," he says.
Goldberg notes that once the company is public, he can foresee BDG one day buying ad tech companies to support its business.
What's next: "We're hoping to add several more brands in the coming year," Goldberg says. In the future, he envisions having 20-30 brands on the platform.
What to watch: As the SPAC world cools, some media companies may be putting off their plans to go public, CNBC's Alex Sherman reports. But Vice Media is likely not one of them, per The Wall Street Journal's Ben Mullin.
4. Tech giants all creator companies now
Amid the creator economy boom, most platforms have begun to launch features to help creators make money, including tipping features, grants and creator funds or revenue share programs.
Why it matters: Like other social media trends, most companies are copying each other in an effort to court creators from different platforms.
Beetween the lines: Creators look different on each platform.
Substack creators are writers, while Twitch creators make video. LinkedIn shares subscription revenue with online course instructors, while YouTube shares ad revenue with everyone from beauty professionals to workout instructors.
Go deeper: Social media companies all starting to look the same
5. Hollywood's wake-up call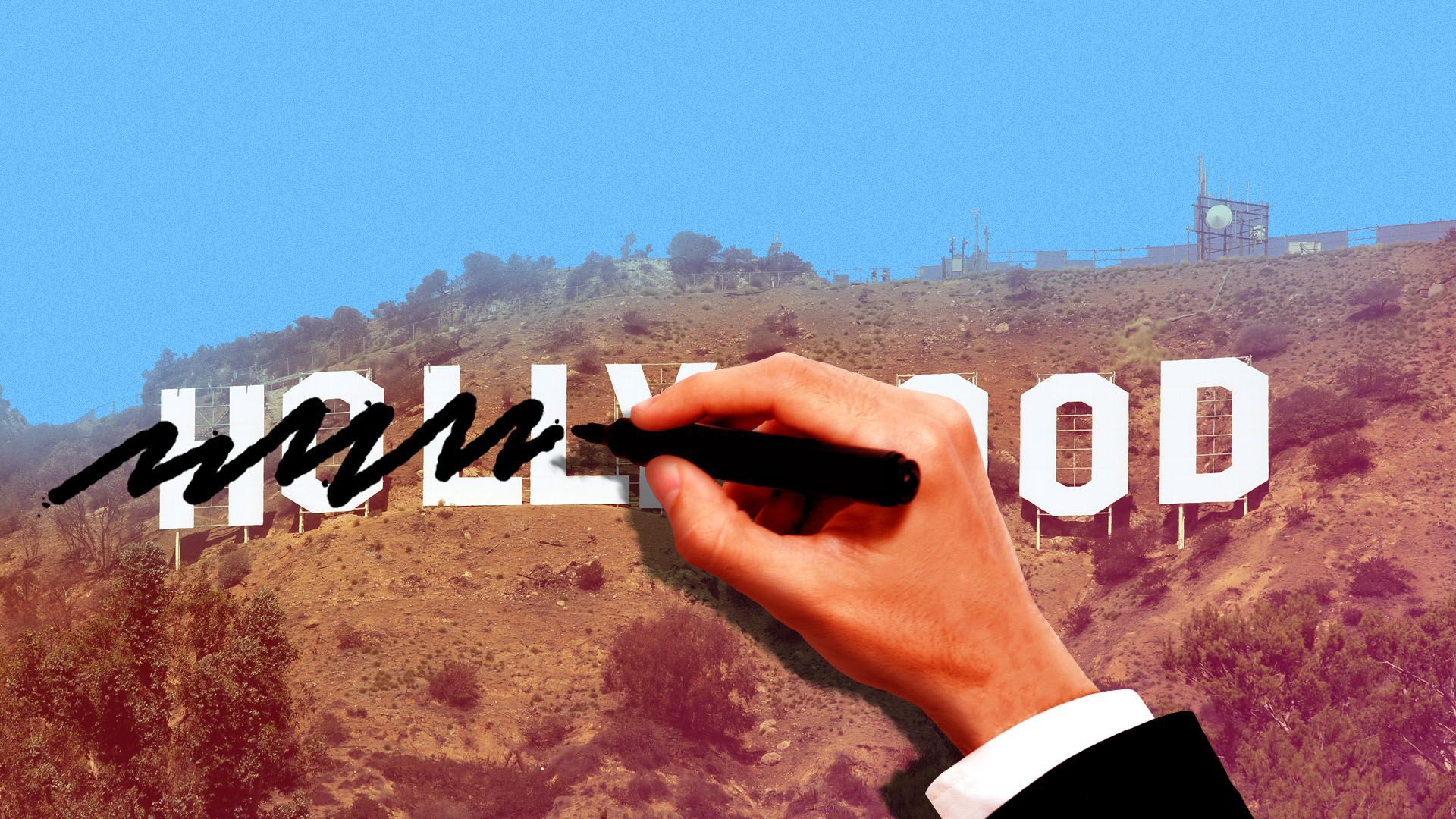 Decades of failures around diversity and inclusion finally caught up with Hollywood Monday, when NBC made the unprecedented decision not to air the Golden Globes next year.
Driving the news: Concerns that the Hollywood Foreign Press Association (HFPA) hasn't done enough to embrace diversity among its ranks hit a breaking point.
The big picture: A collapse in ratings for the industry's beloved award shows, and a slow recovery at the box office this year, show how much streaming has taken over the industry.
Between the lines: Streaming has made mid-budget movies less potent at the box office, forcing major studios to rally around big action and adventure franchises.
With most North American theaters still limited in capacity, major studios have pushed blockbuster hits further away on the release schedule, leaving an opening for mid-budget Chinese comedies like "Hi, Mom" and China's "Detective Chinatown" to capture international attention.
The Chinese box office overtook North America for the first time last year. It's expected to continue to surpass the North American box office for years to come.
6. Nielsen says it undercounted audiences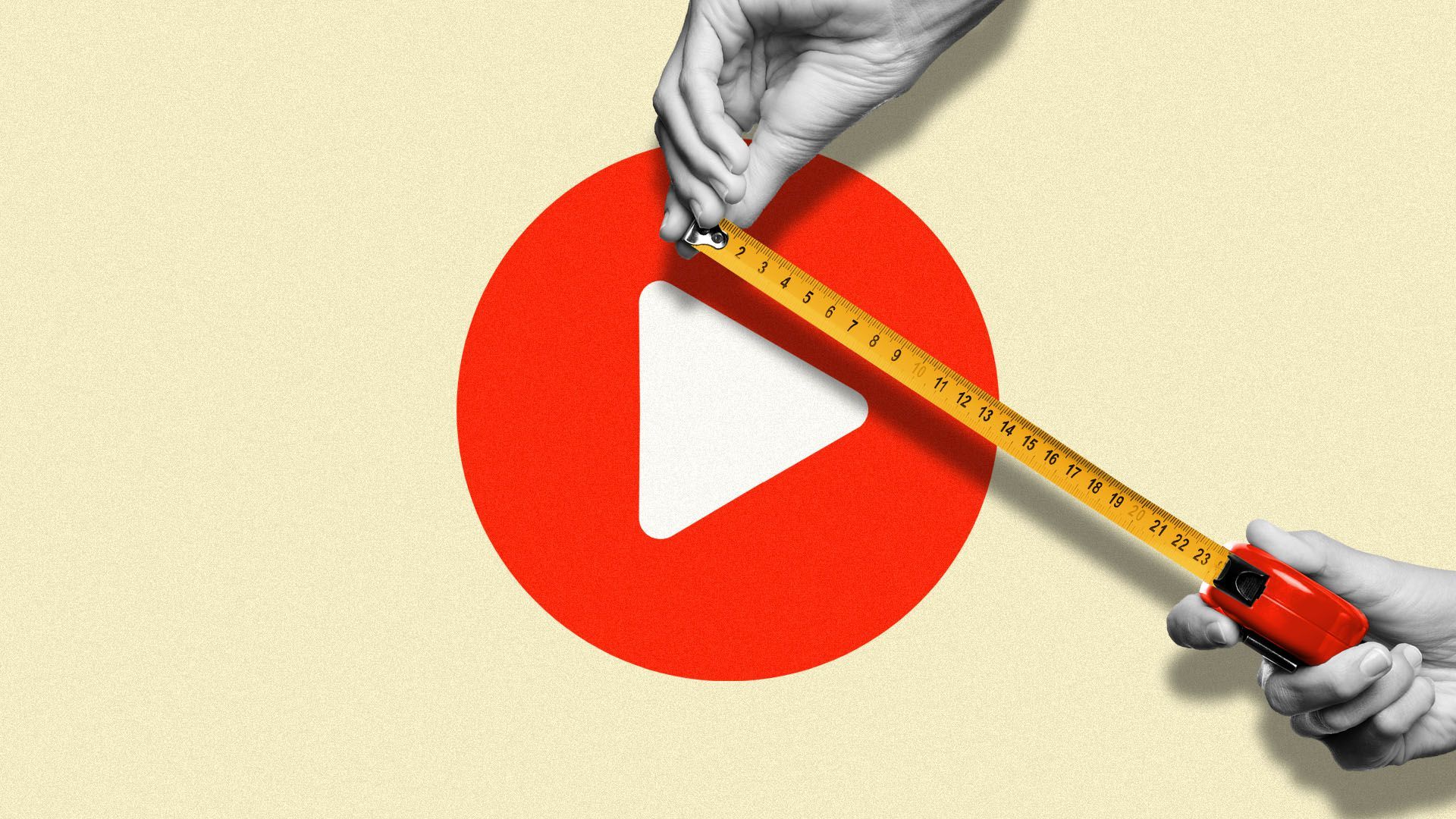 A new audit out Monday found that as a result of some of the new COVID measures Nielsen implemented, the measurement giant likely accidentally undercounted TV ratings during the pandemic.
Why it matters: TV networks have for months blamed Nielsen at least partially for ratings declines during the pandemic.
The concession comes in light of an audit from the Media Ratings Council (MRC), the de-facto industry watchdog, which says that based on its analyses and a simulation by Nielsen, "it appears that there was a generally consistent pattern of underreporting of viewing vs. the simulated results."
The big picture: The revelation is likely to intensify "a growing rift between the measurement giant and the TV networks who depend on it to set discussions with advertisers that help undergird billions of dollars in advertising," per Variety's Brian Steinberg.
7. Mapped: Who owns the news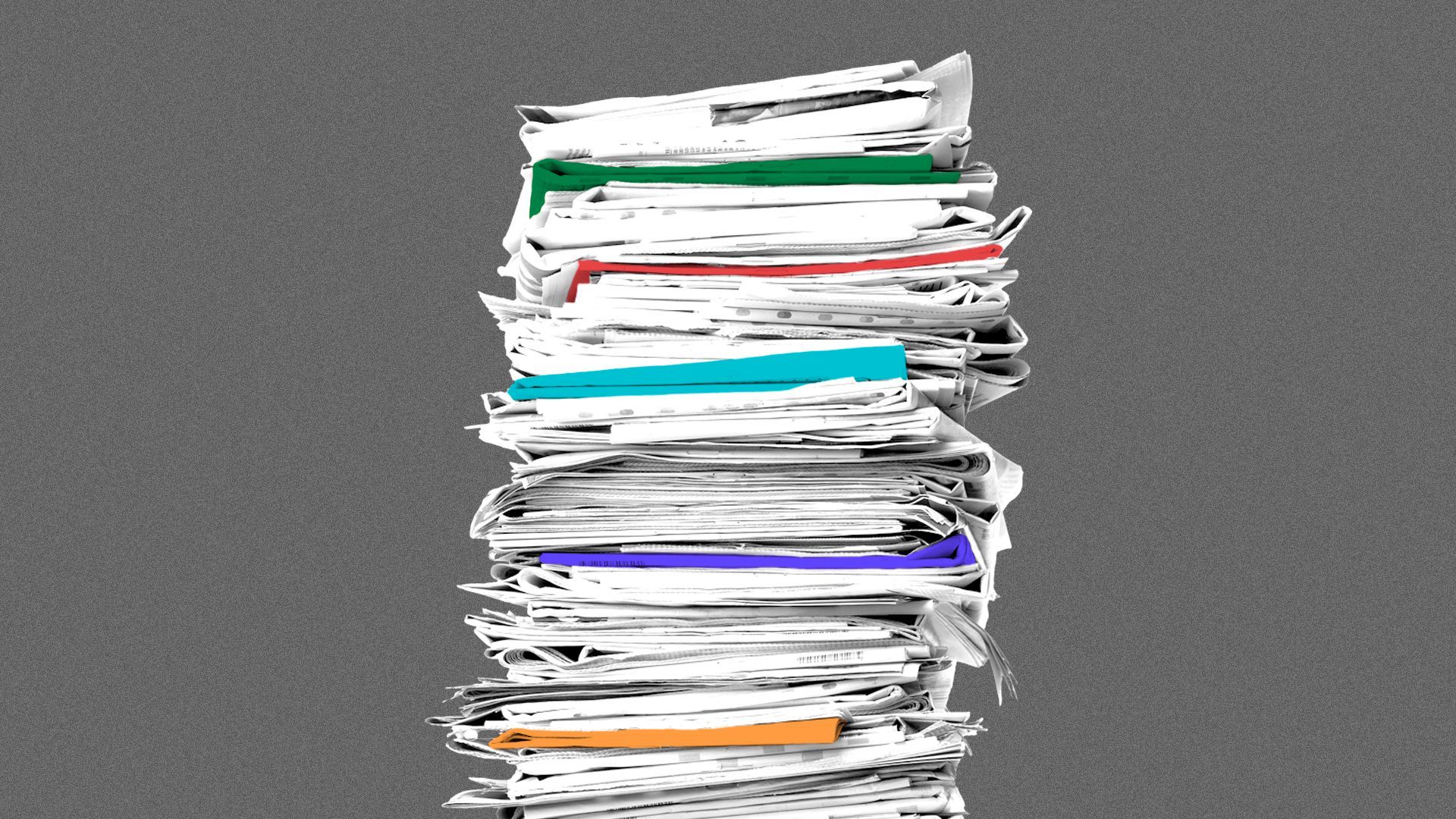 A new database from researchers at Harvard University finds that left-leaning non-profit-funded news outlets are typically more transparent about their funders than right-leaning, think-tank funded journals or newer conservative digital outlets.
Why it matters: "If journalism is about shedding light, isn't it our duty to ensure in this new digital proliferation that we understand who funds our news?" says Heidi Legg, a Research Fellow at Harvard University who helped lead the team putting together the database. 
Details: The database from "The Future of Media Project" shows who owns and funds over 3,000 media properties of all shapes and sizes. in America.
Overall, the research finds that traditional media companies are consolidating nationally to survive while a new wave of digital players, often nonprofits with disparate ownership groups, are focusing more on reaching niche audiences.
The big picture: Despite confusion around who owns the media, there does seem to be a broad consensus in U.S. about which outlets are considered "mainstream," even among partisans, according to a new study from Pew Research Center.
Go deeper: Explore the Harvard database.