Axios Media Trends
January 24, 2023
Today's Media Trends, copy edited by Sheryl Miller, is 1,633 words, a 6-minute read. Sign up here.
⚖️ Situational awareness: The Justice Department is expected to imminently sue Google over its digital ad market dominance, Bloomberg News reports.
It would mark the second major antitrust lawsuit filed against Google by the Justice Department in the last three years.
1 big thing: 🗞️ Dozens of groups join coalition to save local news
Local journalism groups representing more than 3,000 local newsrooms have come together to create a new nonprofit that aims to save local news through bipartisan public policy initiatives, mostly centered around tax credits.
Rebuild Local News aims to deliver $3 billion–$5 billion in relief for local news companies, said Steven Waldman, a longtime local news advocate who is leading the coalition.
Why it matters: If even a fraction of that money was used to hire and retain journalists, the number of local reporters in America "would likely double," RLN argues.
The group's members include local journalism coalitions that represent thousands of outlets, such as the Institute for Nonprofit News and the Local News Consortium, as well as major philanthropic groups, such as the Lenfest Institute for Journalism and the American Journalism Project.
The NewsGuild-CWA, one of the largest news labor unions in the country, is also a member.
By the numbers: The coalition has raised around $1 million from philanthropic groups such as the Ford Foundation, Knight Foundation, MacArthur Foundation and others.
Microsoft is the only for-profit backer of the group.
How it works:
At the federal level, RLN will ask policymakers to consider things like payroll tax credits for local news companies and consumer tax credits to incentivize citizens to buy subscriptions to local news organizations.
At the local level, the group is eyeing reforms like tax credits for nonprofits or local businesses that would help incentivize community groups to buy legacy newspapers from hedge funds.
The big picture: Pressure is mounting on the government to address the country's local news crisis through policy changes, as commercial efforts prove mostly moot.
Newspaper employment has fallen by around 70% since 2006. Newspaper revenues have fallen around 60% to $20 billion since 2005.
2. Exclusive: AP to redesign site amid ad revenue push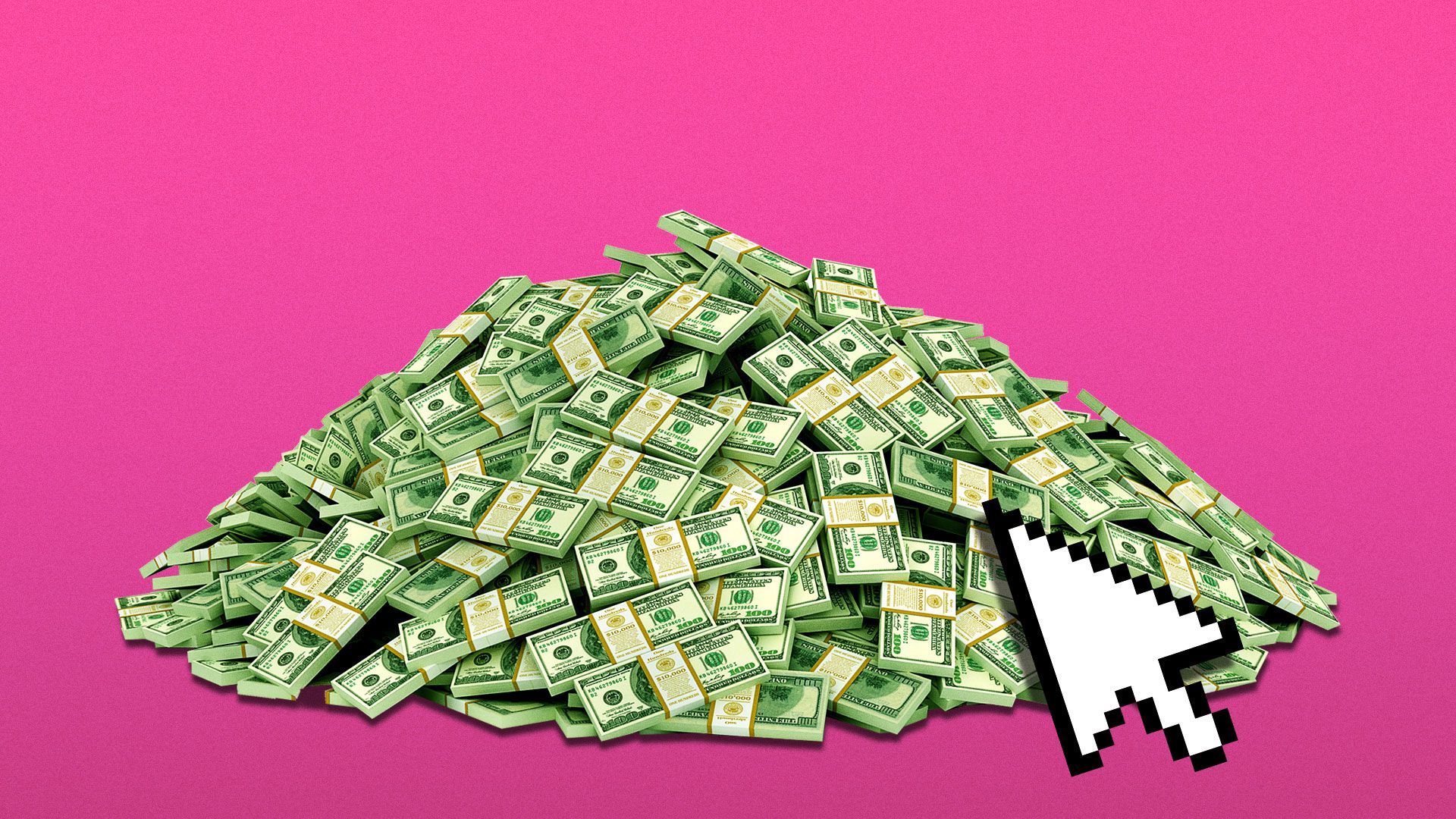 The Associated Press is planning to redo its website as a part of a wider effort to bolster its consumer traffic and make advertising revenue, its executive editor Julie Pace and chief revenue officer Kristin Heitmann told Axios.
Why it matters: The nonprofit news agency makes the vast majority of its revenue (82%) from licensing its stories to other newsrooms. Less than 10% today comes from advertising.
"Our customers already generate income this way, and so must we," Heitmann said.
Driving the news: The company has brought on Saeed Ahmed, previously with the BBC, to serve as vice president of digital platforms, a new job "aimed at trying to improve and modernize" AP's direct relationship with its audiences, Pace said.
Ahmed will be responsible for making the company's consumer-facing channels, including its website, app and social media accounts, more engaging.
Much of that effort will include thinking about ways the company can better package and present its content, including its visual journalism, on its website.
Be smart: The 177-year-old newswire began investing in building its own direct audience about 10 years ago, but it's now starting to think strategically about how to monetize it.
AP plans to redo its website later this year, hoping to drive more page views and time spent on its site, Heitmann said.
"Increasing traffic will certainly be something we look at as we build out the new site," she added.
In addition to a better editorial product experience, AP has also begun to hire business-side roles to bolster its ad product.
The bottom line: "We are a news organization that has traditionally lived in one space, which is the content licensing space," Pace said.
AP has not taken advantage of digital advertising revenue, she noted. "This is our step forward into that space."
3. "Everything Everywhere All at Once" leads 2023 Oscar nominations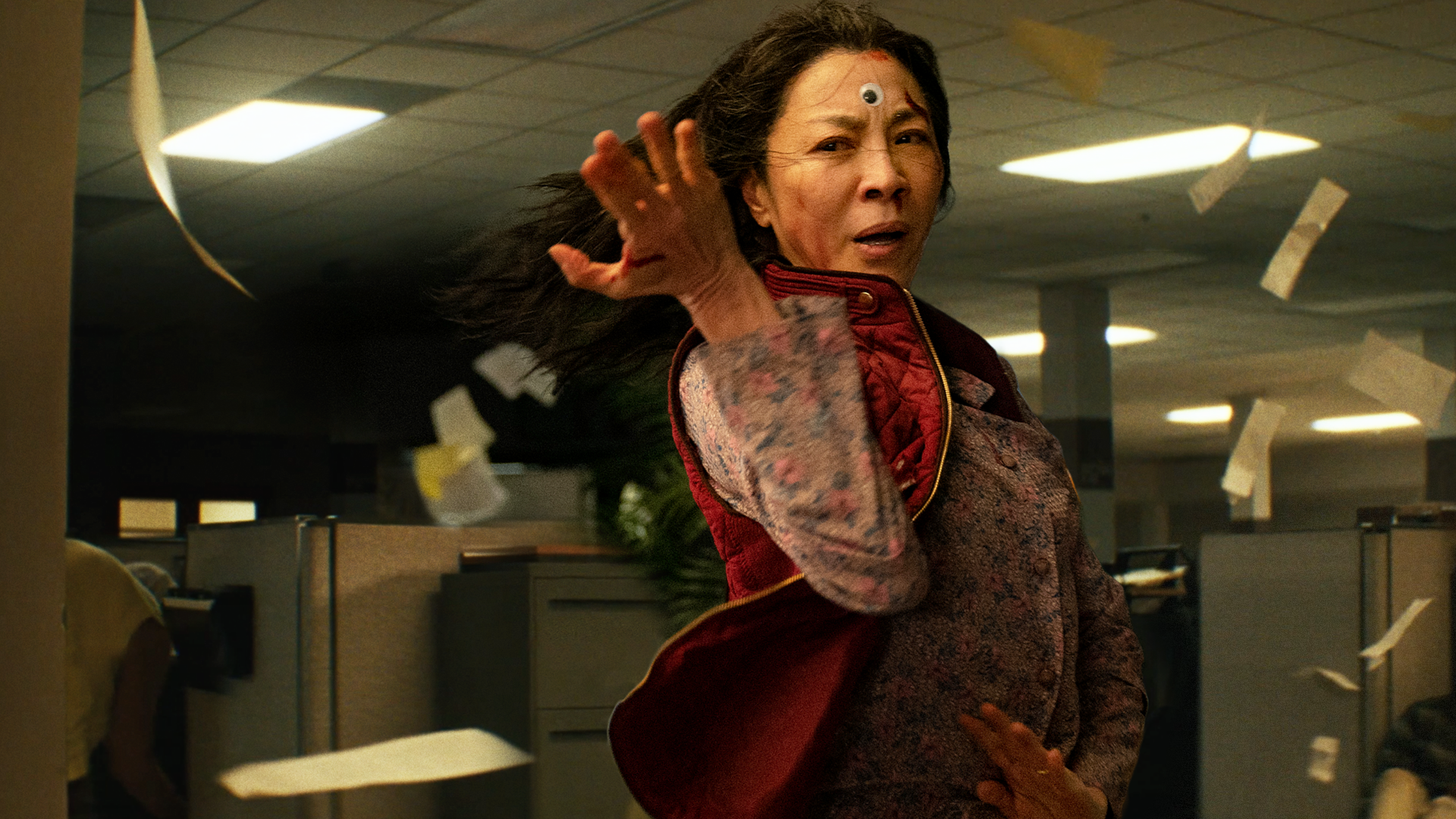 A24's science-fiction comedy "Everything Everywhere All at Once" has picked up the most Oscar nominations (11) for an individual film this year, followed by Netflix's war drama "All Quiet on the Western Front" and Searchlight's "The Banshees of Inisherin," per Variety.
Details: All three films are nominated for best picture alongside:
"Avatar: The Way of Water" (Disney)
"Top Gun: Maverick" (Paramount)
"Elvis" (Warner Bros. Pictures)
"The Fabelmans" (Universal Pictures)
"Tár" (Focus Features and Universal Pictures)
"Women Talking" (United Artists Releasing)
"Triangle of Sadness" (SF Studios)
The big picture: The total box office gross for this year's Oscar Best Picture nominees is the highest in 13 years, led by "Avatar: Way of Water" and "Top Gun: Maverick," Axios' Tim Baysinger writes.
Why it matters: TV networks are struggling to validate the high price tag for award shows like the Oscars, which have been bleeding viewers amid criticism that it ignores the most popular movies.
4. 🤖 AI comes for news
The rise of generative AI is forcing journalists to reckon with ways automation could improve their jobs — or destroy them.
For years, automation was perceived as a threat mostly to physical labor and operations work, not creative types. The latest wave of AI has flipped that script.
Why it matters: Artificial intelligence has helped automate menial news-gathering tasks like aggregating data. But there's a growing concern that an over-dependence on it could weaken journalistic standards.
CNET last week said it'll pause an AI publishing experiment after being called out for inaccuracies in articles written by AI tools.
State of play: Newsrooms have been using automation for years to strengthen their journalism and free up time for strategic functions that require more human judgment, like investigative reporting.
Yes, but: Now that the technology is so advanced and accessible, it's become harder for newsrooms to draw the line between leveraging AI and over-relying on it.
5. CNET rival: "We will never have an article written by a machine"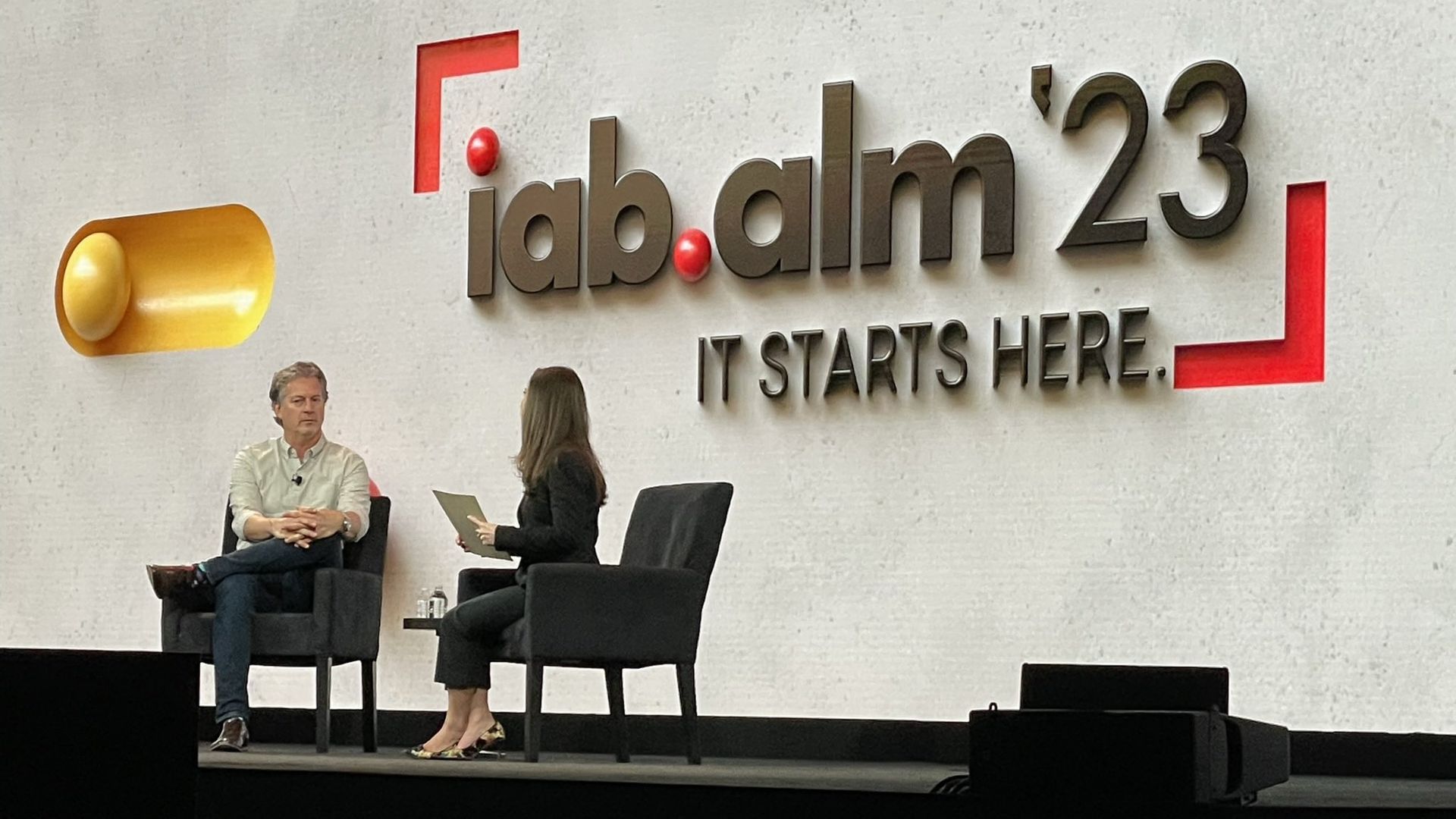 Reality check: Journalism has faced technological disruption for years, and while some brands have struggled to figure out their business models in the wake of those changes, others have relied on their authority and trust to carry them through.
"We will never have an article written by a machine," said Neil Vogel, CEO of Dotdash Meredith, one of the largest print and digital publishers in the country and a rival to CNET parent Red Ventures.
"We're not denialists," Vogel told Axios in an interview Monday.
"We actually think it's an incredible opportunity for us," he added, noting that the company has already begun to bake AI into many of its workflows, like sourcing images.
6. Newsrooms feel layoff whiplash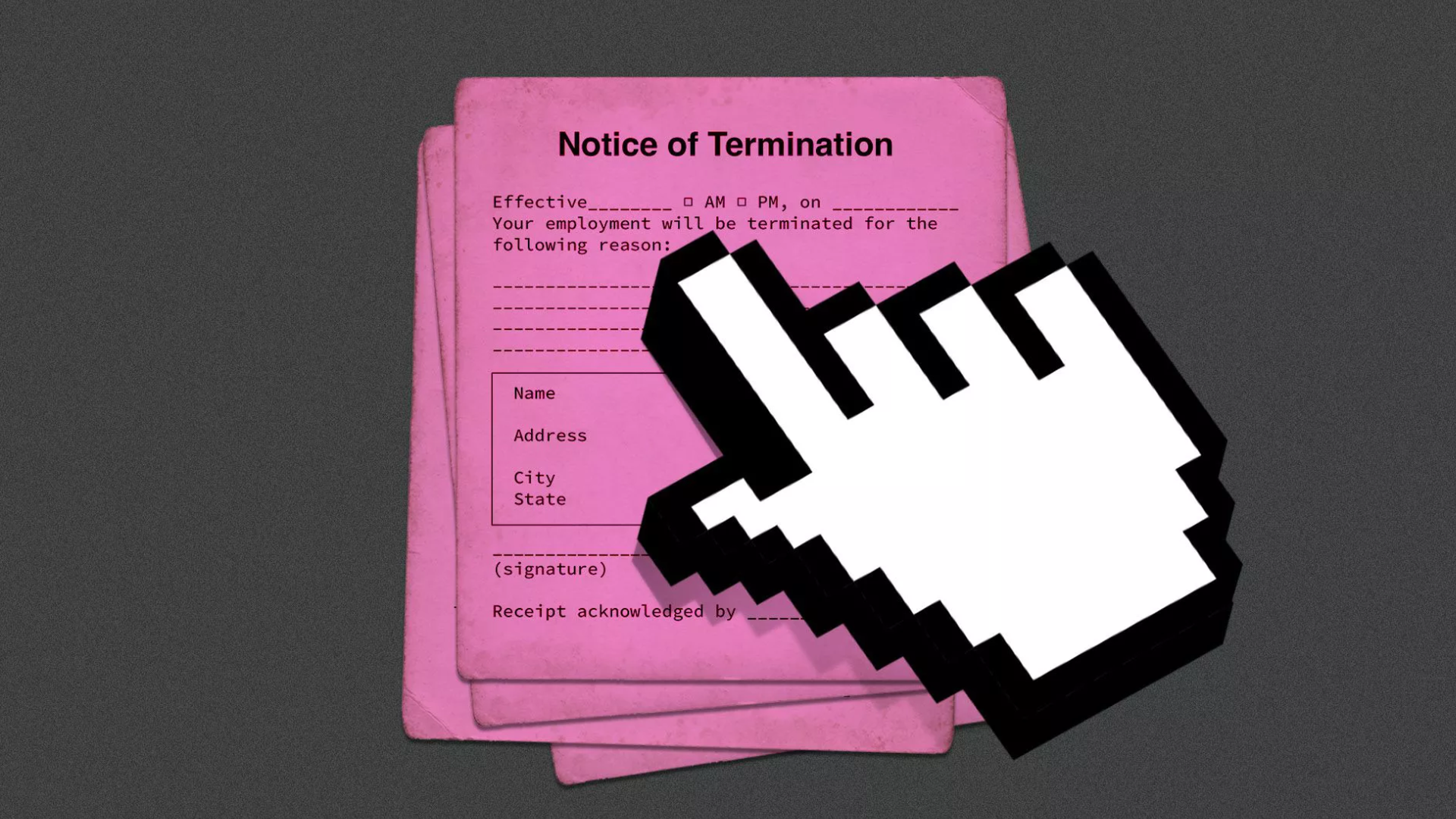 For millions of people across media and tech, the 2023 layoffs feel like whiplash, Axios' Kerry Flynn and I write.
Driving the news: The Washington Post began notifying employees about layoffs today, impacting at least some newsroom employees, according to sources at the company.
The Jeff Bezos-owned company has been bracing for layoffs and is expected to cut a single-digit percentage of its workforce soon, as announced by the paper's publisher and CEO in December.
Why it matters: An unprecedented number of jobs were cut early on in the pandemic as a response to temporary advertising headwinds. Now, those fears are trickling back.
Details: After a rough winter with cuts at Warner Bros. Discovery, Disney, Morning Brew, Vice Media, Gannett and others, more media companies started the year with news of layoffs.
7. 🍿 Avatar sequel joins $2B club
Disney's highly anticipated Avatar sequel "The Way of Water" has surpassed $2 billion in global box office sales, according to Comscore, clearing director James Cameron's self-imposed benchmark to declare the film profitable.
Zoom out: "The Way of Water" has become only the sixth movie in history to pass $2 billion in global ticket sales and will soon overtake "Avengers: Infinity War" ($2.05 billion), "Star Wars: The Force Awakens" ($2.06 billion) and Cameron's "Titanic" ($2.21 billion) to become the third-highest grossing movie ever.
Why it matters: Investors were initially skeptical that the film would perform as well as the original, which hit the $2 billion mark at the end of January 2010 — six weeks after its debut.
But the sequel is now pacing ahead of the first title and is on track to become one of the highest-grossing films of all time.
What's next: Along with "The Way of Water," strong performances from horror film "M3GAN" and "Puss in Boots: The Last Wish" has given the theater industry optimism that 2023 will be better than last year.
8. China reopens its doors to Hollywood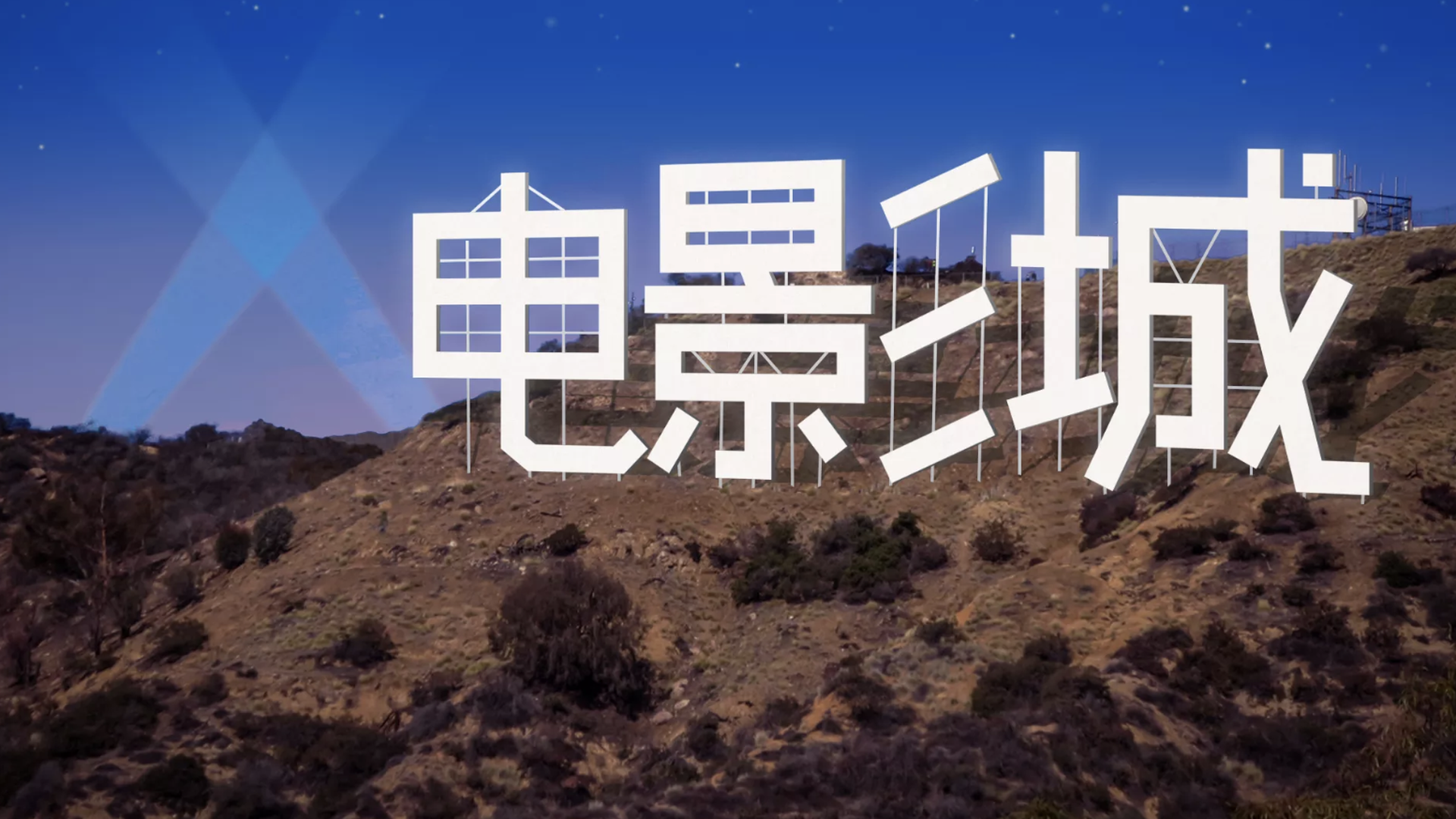 Disney's Marvel movies are officially returning to theaters in China, a Disney representative confirmed to Axios' Herb Scribner, after being shut out from the country for the past three years.
Why it matters: "It is certainly in the best interest of China to bolster their bottom line, which saw the overall marketplace fall about 40% in annual gross 2022 vs. 2021," said Comscore senior media analyst Paul Dergarabedian.
State of play: Marvel announced last week on its Weibo page that "Black Panther: Wakanda Forever" and "Ant-Man: Quantumania" will be released in China next month.
Be smart: The Chinese release of "Avatar: The Way of Water" was a critical milestone for Disney.
Yes, but: While the $229.7 million earned in China thus far helped push the film past the $2 billion mark, continued COVID-19 lockdown drama in the region has prevented "The Way of Water" from reaching its potential.
The original Avatar film made around $265 million in China 13 years ago.
The big picture: The Chinese Communist Party has been using its own movies as a way to mass message its political goals.
Go deeper: China builds its own movie empire