Axios Media Trends
January 29, 2019
Hello from Orlando, where digital publishing execs are gathered at the annual summit hosted by Digital Content Next, a trade group for premium digital publishers.
Thanks for subscribing to Media Trends. Tell friends to follow along by signing up here.
1 big thing: The future of media is niche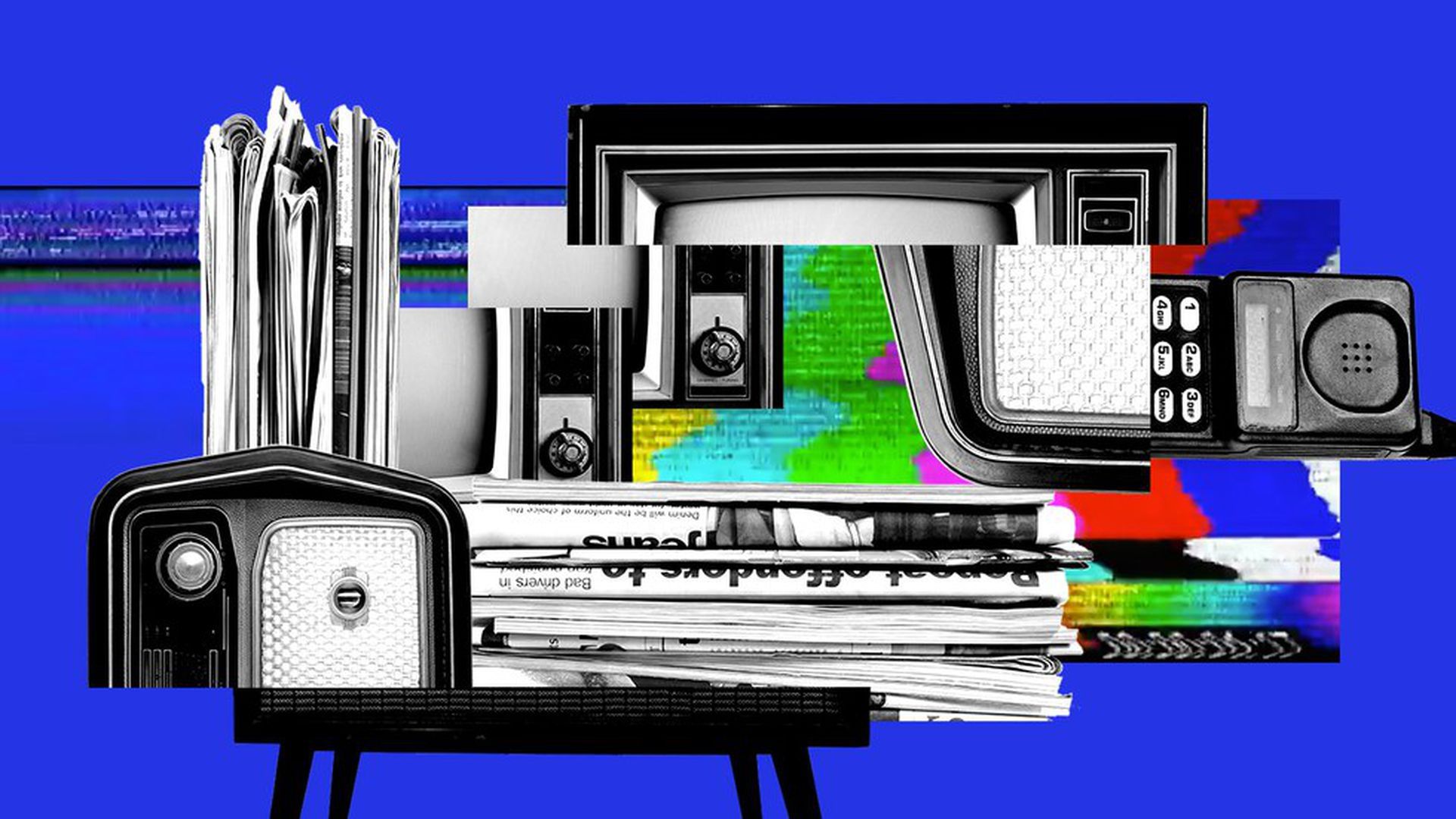 The future of publishing belongs to those that focus on niche areas partly because the internet has reduced distribution costs to zero, according to Ben Thompson, author of the daily tech and media analysis note, The Stratechery.
What's happening: Thompson argues in his email to subscribers that the recent layoffs at BuzzFeed underscore this point.
"Success used to come from being broad-based with a geographic monopoly. The content of the vast majority of newspapers was largely duplicative (as the success of the wire services proved). On the Internet, though, success comes from being narrow while reaching the whole world. It is the exact opposite."
Why it matters: We're seeing examples of that play out in real time, with niche publications touting success stories based on the loyalty of hyper-fans.
The Ringer, for example, announced in a WSJ interview Monday that it has $15 million per year from podcasts, accounting for most of its revenue.
Politico recently announced that it has more than doubled in size over the last 5 years, growing revenue from $52 million to $113 million in 2018, much of which is subscription driven.
The Athletic, which was recently valued at over $200 million, has well over over 100,000 paid subscribers.
Other publishers are focusing on creating networks of smaller, niche brands that can leverage the resources of holding companies, but still command their own audiences, like The Cut and Vulture at New York Media, or Eater and The Verge at Vox Media.
Yes, but: For all the success stories, there are plenty of other failures. Not all niche publications get it right, but for those that do, audience development, especially through subscriptions, is more consistent and stable.
Thompson argues that the internet economy puts broad-based, commoditized media companies at odds with tech platforms that are astronomically bigger — a losing strategy.
He says that some large digital media companies, like the New York Times, are a rarity because they have 150 years of branding to garner broad-based commercial support.
Between the lines: Thompson notes that being narrow does not usually equate to driving high return rates expected by venture capital backings. (Many media companies are backed by venture capital.)
He therefore says that being niche is at odds with raising venture capital money.
BuzzFeed raised an unusually high amount of money for a digital publisher, $500 million.
Our thought bubble: Just don't raise too much.
2. Scoop: Bloomberg's TicToc expands out of Twitter with own site
Bloomberg's TicToc, the 24/7 news network on Twitter, is launching an owned and operated digital video platform today, Axios has learned.
Why it matters: While Twitter is still core to TicToc, the launch serves as a big step for the venture to develop its own brand outside of the social platform.
Details: The new site, at www.TicToc.video, will be designed to function almost like a Spotify for news video. It's mobile-first and includes a feed-like interface that feels like a mobile app.
The videos, less than one minute each, can be experienced with or without sound and will use a variety of formats (like data, text and images) to tell news stories in a way that's compelling and efficient for a mobile news consumer who wants to be able to quickly scan videos for relevant information.
It's hoping that the next generation of news consumers that are drawn to its pithy format will discover its original content beyond their social feed directly on TicToc's site, now that it's developed some brand recognition.
The big picture: Brands that launched on social media are shifting to new platforms or channels offering a wider audience and an opportunity to experiment with new forms of monetization.
NBC expanded its Snapchat show "Stay Tuned" to Instagram and YouTube, last year. The show will air twice daily on Instagram Stories shortly after they post to Snapchat.
NowThis, which was born as a social media publisher mostly through Facebook, relaunched its website in 2018, after shuttering it in 2015 to go all-in on social platforms directly.
Vertical Networks, Elisabeth Murdoch's digital media company, started out producing shows for social media companies, like Snapchat and Facebook, before expanding to production for TV shows and books.
Our thought bubble: For some media brands born on social, audio or video platforms, standalone websites aren't always considered the primary point of monetization (like The Ringer). Instead, they've essentially become marketing vehicles.
3. Hooked on audiobooks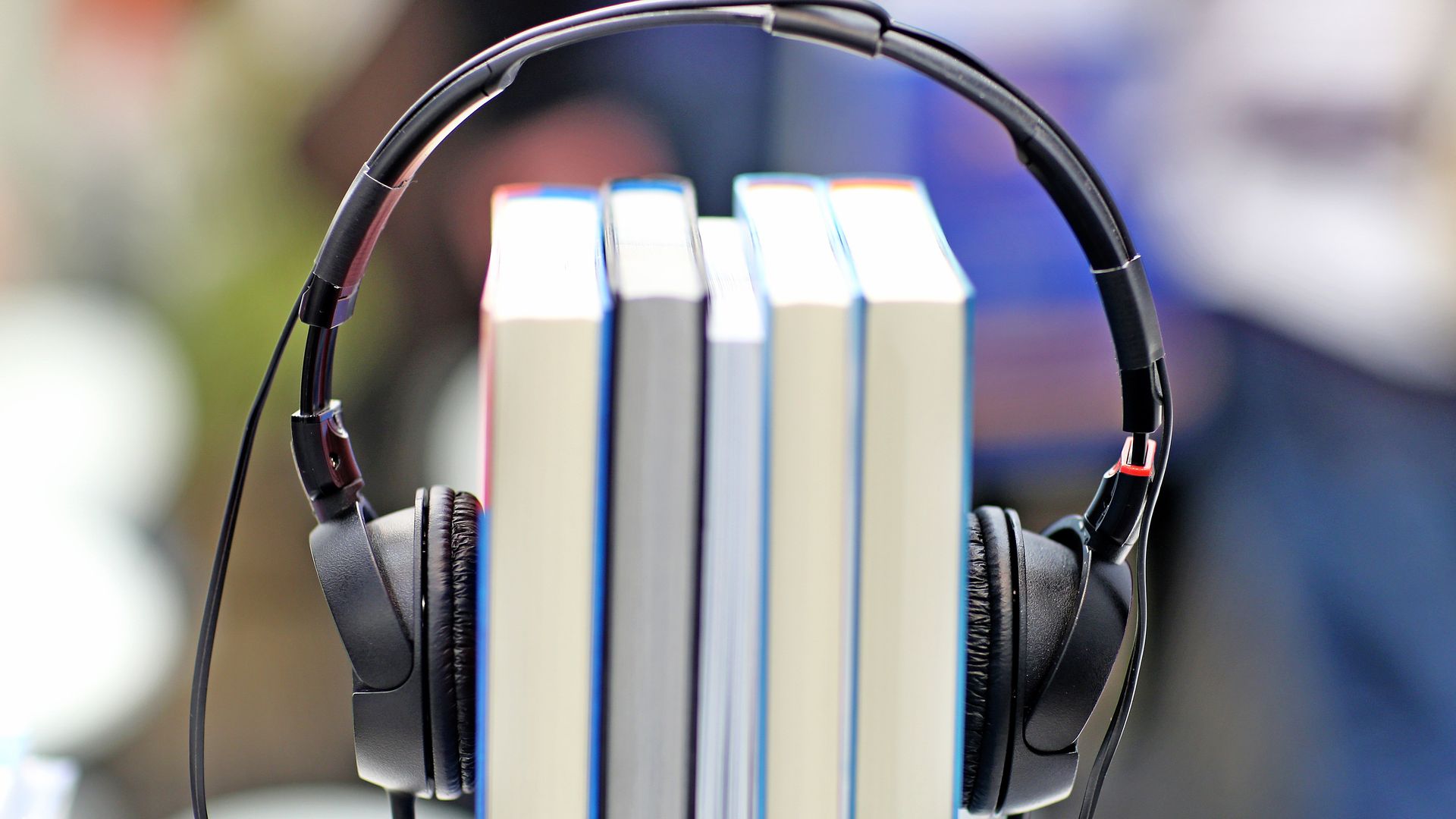 In the era of on-demand video, consumers are still looking to engage with feature stories, mostly by listening to audiobooks, or in some cases by reading them through an app.
Why it matters: Like any traditional medium, books have needed to evolve in the digital era to meet consumers where they are. The popularity of books in digital formats speaks to a willingness from users to engage with written stories, even when the options are endless for them to consume videos or music more passively.
Driving the news: Scribd, one of the first digital subscription reading services (think of it like a digital library), announced Monday that it that had more than one million paying subscribers globally.
It launched its unlimited subscription plan last year for $8.99 a month and says it has since grown its subscriptions over 40% year over year.
It's seen an 100% increase in audio users over the course of 2018, with more people on its platform listening to audiobooks than ever before.
Audiobooks is the fastest-growing sector within the book publishing industry, according to The Association of American Publishers.
The latest consumer study conducted by Edison Research for the Audio Publishers Association estimates that audiobook sales have experienced double-digit growth for 6 years year over year.
Amazon-owned Audible, unsurprisingly, is driving a large chunk of that growth. It's one of the biggest producers and retailers of audiobooks via a subscription service, with over 400,000 titles. The company says members downloaded almost 2 billion hours of content in 2016.
Amazon-rival Google launched an audiobook product last year called Google Play Books that does not require a subscription.
Yes, but: The rise of audiobooks could be eating at the growth of eBooks, which decreased in sales by 4.8% in the first six months of 2018, per the American Publishers Association.
Still, the number of Americans who say they read eBooks has slightly increased over the past six years, according to the Pew Research Center.
And very few Americans say they consume digital books exclusively. Most digital book consumers say they also read regular books, per Pew.
1 fun thing: Although not derived from books necessarily, storytelling chat apps are also growing. Chat-fiction apps like "Yarn" and "Hooked" have grown in popularity over the past few years, particularly amongst teen audiences.
Go deeper: Americans still read books
4. Analyst: Major shakeup coming for Facebook advertising
A new analysis out Tuesday morning from research firm MoffettNathanson suggests that performance advertisers (marketers looking to sell things directly) are beginning to decelerate its spending on Facebook. It states...
"This is especially striking. We believed that brand advertisers were shying away from the platform due to the controversies and negative public spotlight. Yet, we had previously heard that digital marketers were still finding strong ROI on the platform and increasing investment accordingly. We were surprised to hear the change in tone this quarter among our channel checks."
Why it matters: This would mark a huge turn of events for Facebook, which has relied on strong and steady spending patterns from small and medium-sized business on its platform for a decade, despite more than two years of bad headlines around falsified metrics, fake news and brand safety issues.
Going deeper: The analysts say one performance advertiser explained that they are "hardly seeing any impression growth on the core Facebook platform." While Instagram continues to surge, "it is not making up for erosion at core Facebook."
What's next: Facebook will report Q4 2018 earnings after the market closes Wednesday. The last time Facebook missed revenue projections its stock dropped nearly 25%, roughly $120 billion in market value.
Go deeper:
5. Breaking down the bunny ear boom
The number of U.S. households receiving television signals through an over the air antenna has nearly doubled in the past 8 years, according to a recent report from Nielsen. Nearly 14% of U.S. households use bunny ears to access broadcast TV.
Why it matters: More people are opting for antennas to access free broadcast channels as the cost of cable subscriptions continues to balloon.
Data from Nielsen suggests that growing population of antenna users is divided amongst older users, who use the signal mostly to watch broadcast television, and younger users, who use the antennas in conjunction with an internet-powered skinny bundle to access cable.
The big picture: At this point, the number of people using the antennas without a digital service is much bigger, but the group of users who are using it alongside a "skinny bundle" (a cheaper package of live cable channels), is growing. That group is much more relevant to advertisers because they tend to be younger and have higher household incomes.
"It's a great consumer to find," says Justin LaPorte, VP of local audience insights at Nielsen. He presented these insights last week at the National Association of Television Program Executives annual meeting in Miami.
"Their profile is really sexy to advertisers. Not only are they watching more traditional TV and spend more TV time, they're higher income, they're families, and are within that core 25-54 year-old audience that advertisers having a hard time finding," LaPorte said.
Go deeper: Coming to a TV near you: personalized ads
6. BuzzFeed caves amid severance pressure
BuzzFeed CEO Jonah Peretti said Monday that all laid off workers in the U.S. will receive their unused paid time off and comp days as a part of their severance.
Why it matters: BuzzFeed said last week that 15% of its workforce, roughly 250 employees, would be laid off in an effort to achieve profitability. The layoffs caught employees and the media community by surprise, prompting debate over whether the company has a duty to better compensate its outgoing employees.
"I can't say how sorry I am for the stress and pain this process has caused. ... We have decided to put earned and unused PTO and comp days as part of the severance packages for U.S. employees impacted by these layoffs in states where this is not required by law."
— BuzzFeed CEO Jonah Peretti in a note to staff
ICYMI: On Saturday, more than 450 current and former BuzzFeed employees signed an open letter addressed to Peretti and executives asking to be reimbursed for unused paid time off. BuzzFeed guaranteed payouts only in California, where it is required by law.
Those laid off will receive 10 weeks of pay plus benefits through April 2019, as well as all unused PTO and comp days.
The big picture: Peretti has long said a union would not "be right" for BuzzFeed, and that managers would be best able to advocate for their employees instead.
Legacy outlets like the New York Times, TIME, the Washington Post and the Wall Street Journal have been unionized for decades.
Mic relaunched with a brand-new staff in November as old staff writers were laid off and in the process of unionizing.
HuffPost's newsroom, which unionized in 2017, also experienced massive layoffs this past week.
The bottom line: The business model for media and quality journalism in the internet era is unstable and unpredictable. Layoffs and restructuring are a byproduct of that reality.
Worth watching: The hosts of BuzzFeed's Twitter show #AM2DM discuss the ongoing layoffs at BuzzFeed in a 5-minute segment where they call the company's initial decision not to provide paid time off "shameful." Not something you would likely see on a traditional cable network's morning show.
7. News outlets send vulnerable emails
An Axios study shows that very few news organizations — around 6% of a broad sample — successfully use a critical technology that guarantees emails they send are authentic, Axios' Joe Uchill reports.
Why it matters: As the news industry increases its reliance on email alerts and newsletters, its credibility makes it a target for spammers, scammers and purveyors of disinformation or fraud.
Imagine a news alert that appears to come from a business publication claiming a company was going bankrupt.
Or consider a newsletter on Election Day claiming a candidate had suddenly changed position on a key issue.
And misinformation isn't the only issue. Phil Reitinger, president and CEO of the Global Cyber Alliance, a security advocacy group, noted, "Media could be very useful as an infection vector for malware."
8. 1 fun thing: The most expensive ads
The average rate for a 30-second Super Bowl in-game ad increased by nearly 100% over the past decade, reaching a whopping $5.24 million in 2018, according to data from Kantar Media, a subsidiary of WPP.
The big picture: It's one of the most lucrative advertising opportunities in the America, next to the Olympics. Per the report, while the Super Bowl typically draws more total ad revenue than the World Series or the NBA finals, all three are dwarfed by the Olympics.
Yes, but: A new report from Bloomberg suggests that that rate has stopped growing this year. While neither Kantar nor CBS, the broadcast network hosting Super Bowl LIII, have yet released figures about 2019 ad spending, sources tell Bloomberg that CBS is selling in-game spots for an average of $5.1 million to $5.3 million, not far off from where it was last year.
Editor's note: The top story was corrected to show The Athletic was valued at $200 million (not $200,000) and that Eater and The Verge are owned by Vox Media (not Recode Media).