Axios Media Trends
June 19, 2018
Thanks for subscribing to Media Trends. Tell friends to follow along by signing up here.
Situational awareness: After years of ridicule, Tronc may finally change its name back to Tribune Publishing, according to The Chicago Tribune. The newspaper publishing company has faced a year of high-profile turmoil, including disappointing revenues, union fights, layoffs and sexual harassment allegations.
On Monday, the company completed the sale of some of its largest assets, The Los Angeles Times and San Diego Union-Tribune, for $500 million to to biotech billionaire Patrick Soon-Shiong.
1 big thing: Regulators let Facebook & Google buy dominance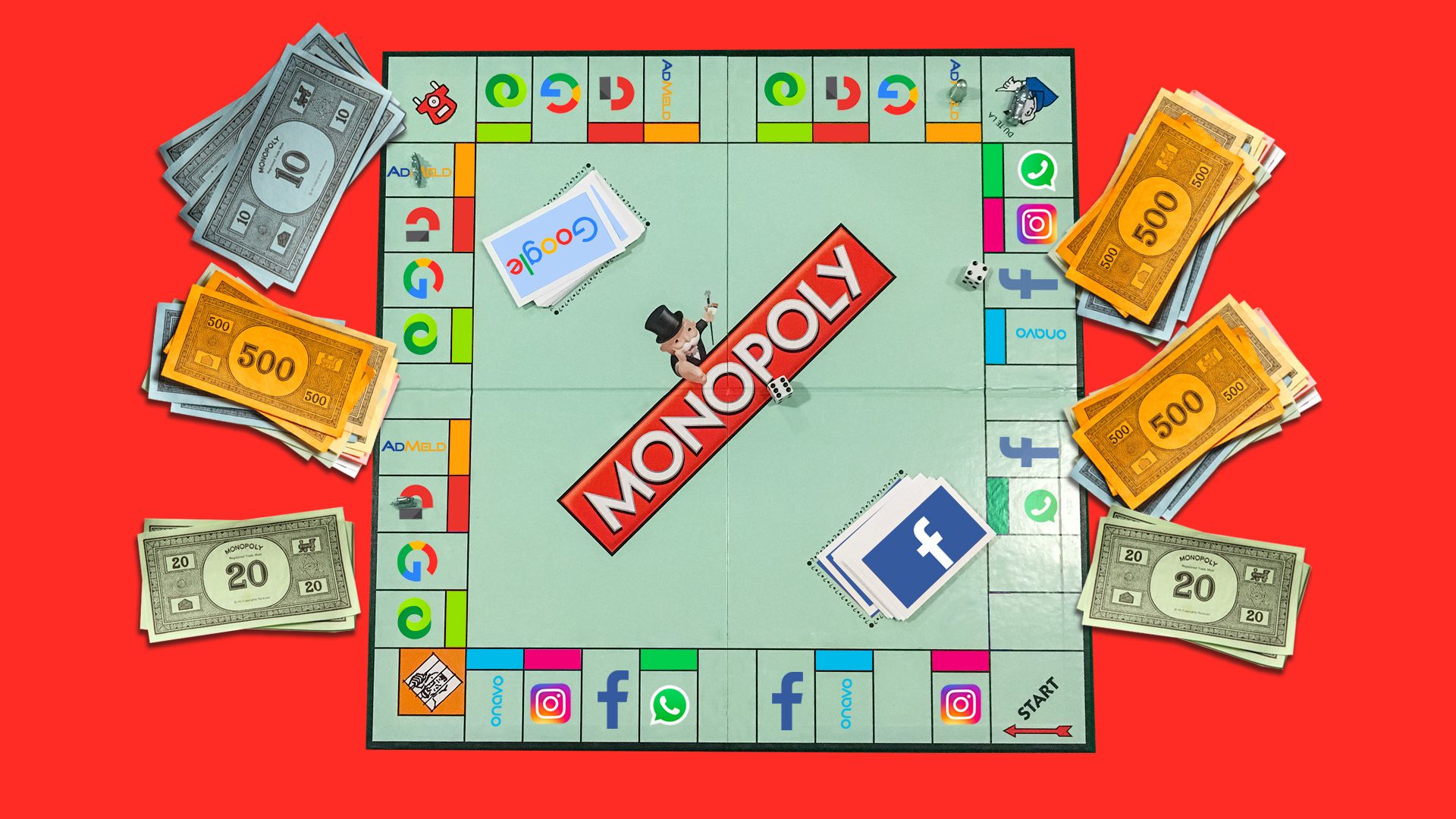 Several major acquisitions have helped Google and Facebook on their way to unprecedented dominance over the advertising supply chain, antitrust analysts argued at the Open Markets Institute forum in Washington last week.
Why it matters: Many blame these two companies for absorbing the majority of ad revenue that would've gone to traditional media.
The big picture: A new global advertising forecast from Magna, an Interpublic agency, forecasts that Google and Facebook's ad revenue will grow 31% this year. Every other traditional ad medium is seeing growth declines or plateaus.
There are six acquisitions that experts cited as missed opportunities by regulators at the Justice Department and the Federal Trade Commission to curb the advertising market dominance of Google and Facebook.
Google's acquisition of DoubleClick for ad-serving: The FTC permitted the acquisition on the false assumption that AOL and Yahoo would be able to keep the playing field level. 
Google's acquisition of AdMob for its own mobile ad-network: "The FTC got close to blocking that deal," says prominent antitrust attorney Jonathan Kanter, but it didn't because it felt Apple's acquisition at the same time of a likeminded company called "iAd" would even out competition. iAd has since been discontinued.
Google's acquisition of AdMeld for ad optimization: The DOJ approved a $400 million accusation of AdMeld, an advertising optimization platform for publishers in 2011. Kanter said the DOJ approved the deal after a six month investigation and wrongly assumed AdMeld would face competition from ad networks. 
Facebook's acquisition of Onavo for VPN serving: "It (Onavo) now acts as it internal spy machine," says Lina Khan, Director of Legal Policy at the Open Markets Institute. "In theory it allows users have more privacy but what also allows for Facebook to track in very close detail which rival applications are diverting attention from Facebook and allows them to identify this in very early stages and then go out and and either acquire those rival apps or build similar ones on their own."
Facebook's acquisition of Instagram for ad inventory: "With Instagram there was a sense they weren't even direct competitors," says Khan. "There was some naiveté about how actually Instagram would help Facebook extend its power over social networking space."
Facebook's acquisition of Whatsapp for expanded user base: "With Whatsapp, there were direct promises that Facebook made around keeping certain data separate, ensuring that Whatsapp acquisition would not be used in such a way to enhance Facebook's power overall," says Khan. (Facebook was fined $122 million for transparency around this last year in Europe.)
Be smart: Efforts to be more transparent in light of recent privacy news are shining a light on how dominant both platforms are over entities dependent on their networks, especially news publishers. Google's GDPR policy and Facebook's political archiving policy are examples of this.
Regulators struggle to do something now about Google and Facebook's massive advertising dominance because both companies use their scale — driven in part through big, approved acquisitions — to keep advertising rates fairly low.
This has created an unprecedented challenge for regulators that have for decades viewed antitrust policy from the lens of whether market dominance was used to raise prices on costumers. Data-driven businesses tend to offer advertising opportunities at scale, for cheaper rates than traditional advertising and their products are free for consumers in exchange for data.
But experts argued regulators have traditionally been slow to recognize the ways in which the acquisition of data can be anti-competitive, we're in a stage now that they are more aware of data's value in the new tech-driven economy.
Go deeper: Read more in the Axios stream
2. Gut check: Traditional ad mediums are dying
U.S. digital ad sales will be the only type of ad medium to grow significantly this year, and much of that growth can be attributed to the rise in social, video and search advertising bought on Google and Facebook-owned properties, according to the latest global ad forecast by Magna, an agency within Interpublic.
The big picture:
Digital ad sales are expected to rise by 15% to pass the $100 billion milestone, meaning that digital will encompass 52% of all ad sales in the US.
Non-digital ad sales will shrink by 4.6%, according to the report.  
The figures in the chart above exclude major cyclical events taking place in 2018, like The World Cup and midterm elections. If included, TV ad spend increases significantly.
For kicks: When it comes to political ad spend, Vincent Létang, EVP, Global Market Intelligence at MAGNA and author of the report, tells Axios you shouldn't expect to see such high spend numbers outside of the US.
"It's unique to the U.S. In other parts of the world, political advertising is regulated in some cases (Europe) or completely banned. Since the Citizens United decision in 2010 made political advertising in the U.S. basically unregulated, it's a real bonanza for local television every other year. During election year, political ads can be up to 10-15% of local stations' ad revenue."
3. Scoop: Racked folded into Vox.com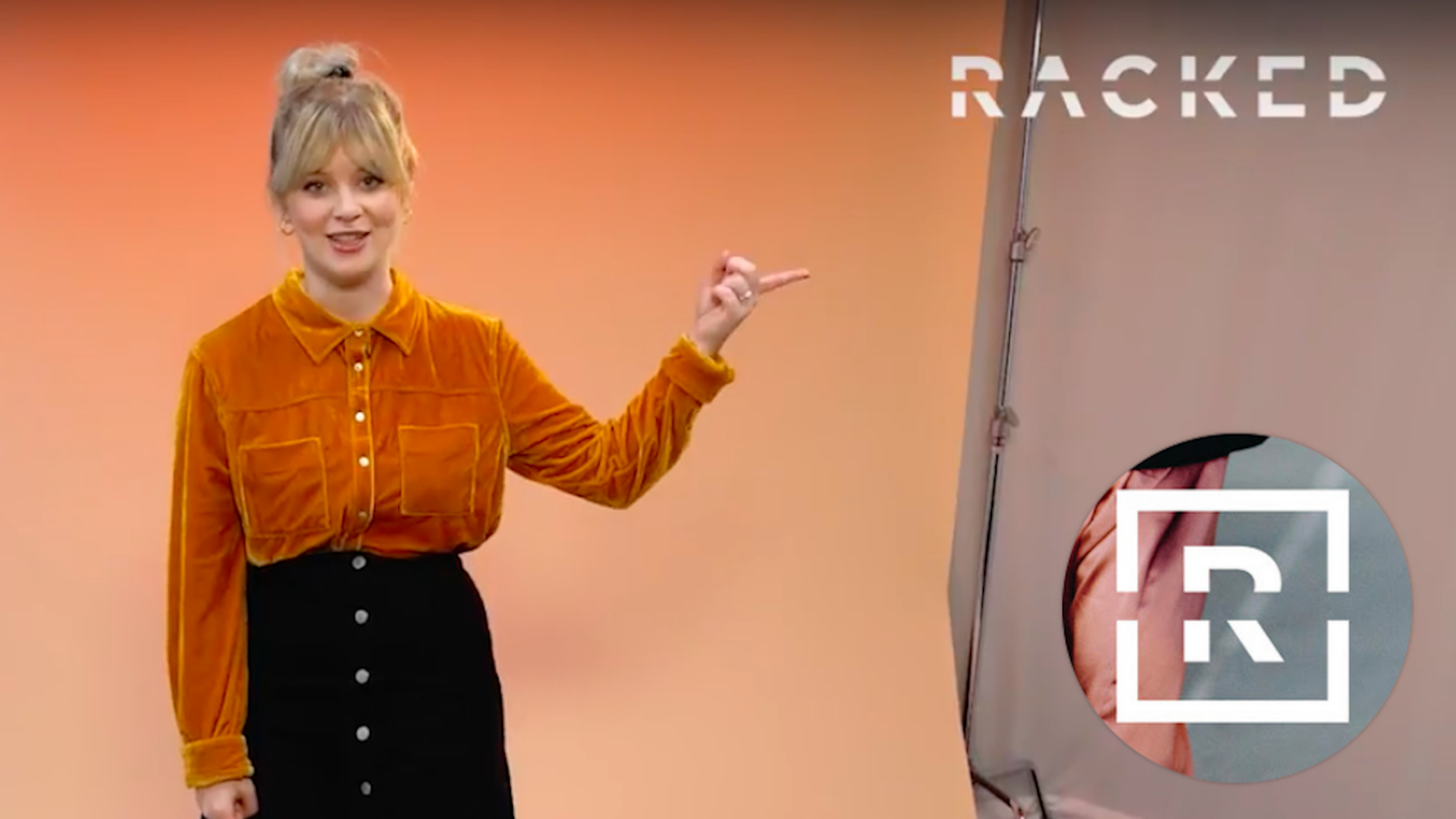 Racked, the retail website that was acquired by Vox Media in 2013, is going to be converted from a standalone website into a vertical that will live within Vox (the website), Axios has learned.
Why it matters: The move suggests that Vox Media feels that some of its eight standalone brands may be easier to market and sell as verticals under its flagship news site, Vox.
The new vertical will be called "The Goods" and it will soon have a new logo, according to sources familiar with the move.
Vox Media is currently talking to sponsors to help launch the feature.
Racked's management has been integrated into Vox's (the site) for the past two months, in preparation for the transition.
Racked's URL will remain live and an archive of all Racked content will still be on the site.
Sources say Vox Media has struggled to find a considerable voice or growth model for Racked — which were a part of Vox Media's acquisition of Curbed Network in 2013.
Vox Media considered shuttering Racked last year, according to two sources.
On the other hand, two other sites that came with the Curbed acquisition — Eater, a food guide site and Curbed, a real-estate site — have been able to develop as sustainable standalone brands.
Go deeper: Read the full story on the Axios stream.
4. Comcast v. Disney in the battle for Fox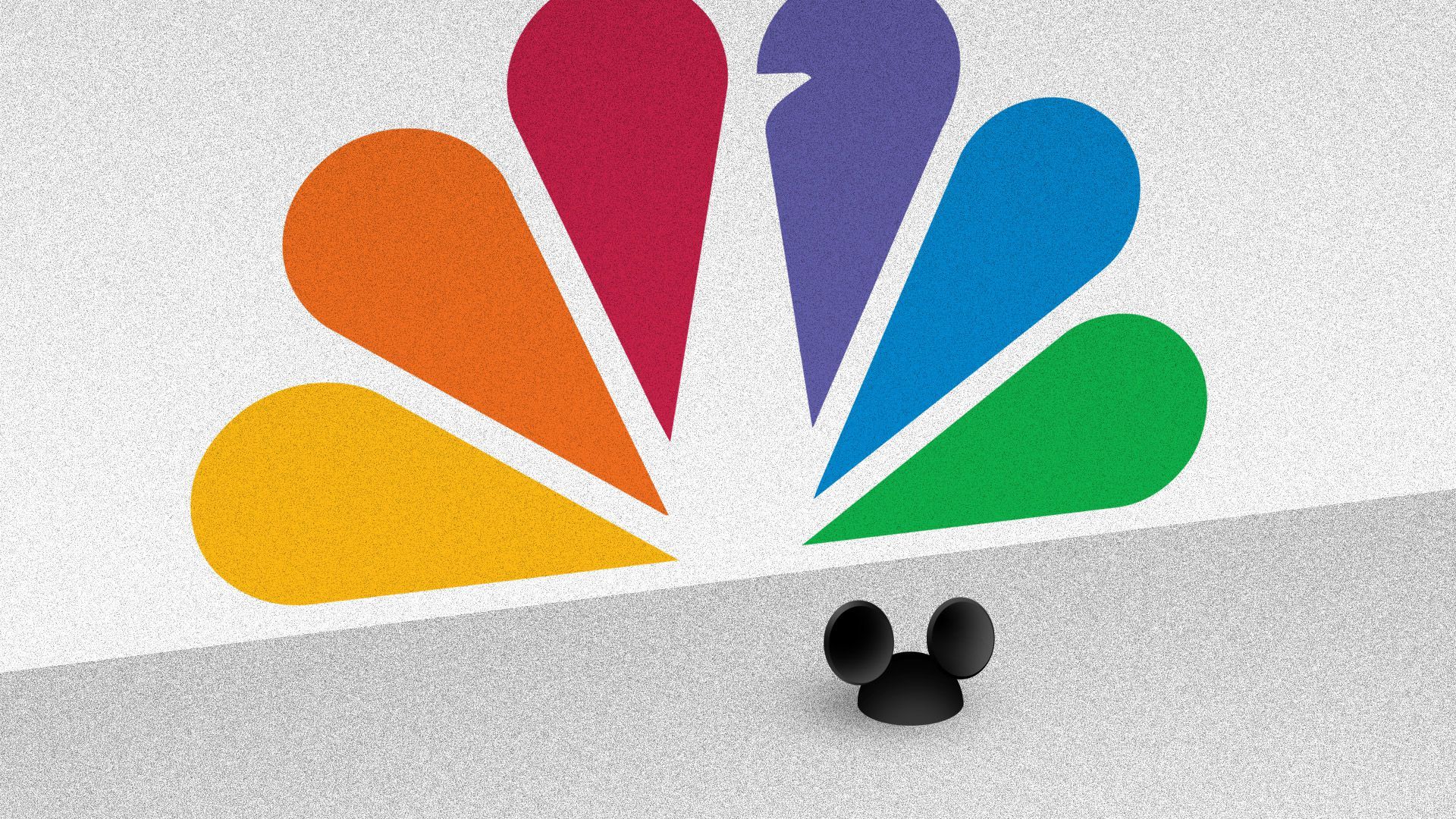 Comcast and Disney are about to engage in a bidding war for the entertainment assets of 21st Century Fox, and analysts tell Axios that Comcast is likely to win because it's more desperate for what Fox is trying to offload.
Why it matters: There is huge pressure on media and telecom companies to compete with new rivals like Amazon and Netflix, so the loser will be forced to buy something else.
Be smart: With the biggest regulatory hurdles cleared due to a successful AT&T takeover of Time Warner last week, the winner will probably come down to business decisions, not likelihood of approval.
Bottom line: Bet on the more desperate buyer.
For Comcast, this is all about large-scale international diversification, which relatively difficult to find elsewhere. Media analyst Rich Greenfield, a managing director at BTIG, explains:
"They've done well being vertically integrated in the U.S. but they realize that business is slowing. You want to add a little to your business in the U.S. but what you really want is to replicate that success globally. No other assets let you go global like Fox's stake in Sky Broadcasting, Star in India and Fox's Latin America assets. It's very hard to see another obvious fallback plan if you're Comcast.... you can see why [it] feels it must ultimately win."
Disney, on the other hand, views Fox's Sky, Star and Hulu assets as critical to its direct-to-consumer subscription video ambitions as it attempts to catch Netflix. However, it may have other less costly options like Spotify and/or Twitter (whose current combined market cap is almost exactly what Comcast is offering for Fox).
Go deeper: Why Comcast needs Fox more than Disney.
5. Surprise! Experts way more trusted than celebs on social media
Technical experts and their peers are considered the most credible for information on social media, according to the latest 2018 Edelman Trust Barometer survey. By comparison, celebrities, corporate executives and journalists are considered far less credible.
Why it matters: Trust in traditional institutions — like media, government and business — is declining, so people are turning to less traditional sources of information about their favorite brands, like technical experts, academic experts and likeminded people.
Looks matter. When it comes to determining whether or not content from a brand on social media is credible, most respondents said that the quality of a person's writing or visuals was the most important attribute towards making a judgement call on the brand.
Go deeper...
6. What AT&T's new ad platform, TV biz will look like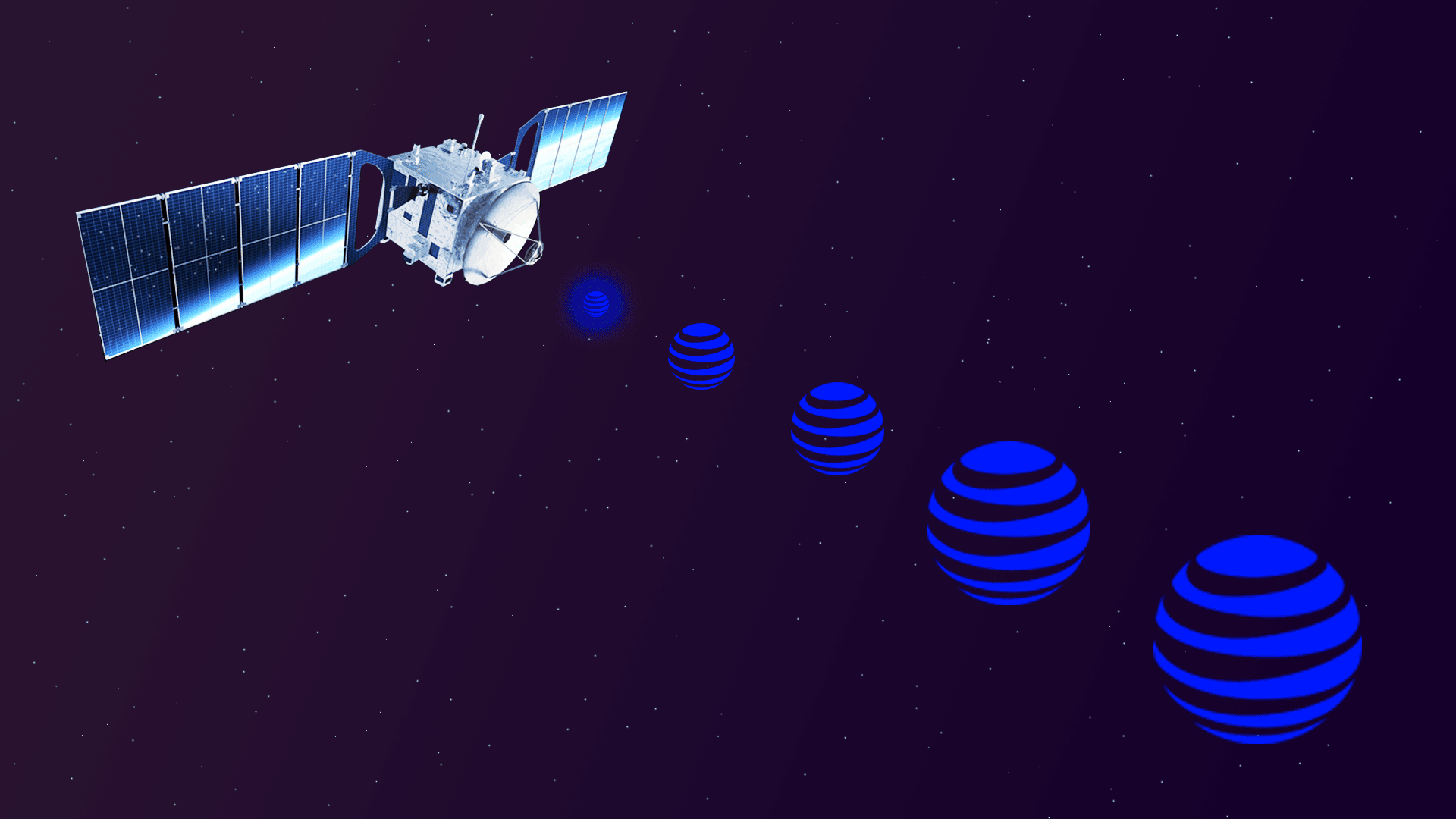 Now that AT&T has successfully completed the transaction of Time Warner, it's moving quickly to get its ad business up and running.
Why it matters: AT&T hopes it will bring them a new revenue stream that can help subsidize Pay-TV losses as more people cut the cord. Marketers hope it will give them a new way to more seamlessly target consumers across many screens and devices.
Here's what it will look like. The new AT&T will be separated into four businesses: 1) Media; 2) Advertising and Analytics; 3) Communications (broadband/wireless); and 4) International. Their media business has been renamed "WarnerMedia."
The ad business will be led by Brian Lesser, formally of GroupM, who will serve as its CEO reporting directly to AT&T CEO Randall Stephenson.
Lesser has been working on creating a premium TV ad platform since joining the company last summer.
Lesser is charged with leveraging Time Warner's premium content and ad technology with AT&T's set-top box and wireless data.
Stephenson teased the launch of the advertising platform in an interview with CNBC last week and teased smaller acquisitions in the ad tech space in the "coming weeks."
One challenge AT&T may face in competing with the likes of Google and Facebook is scale. Addressable (targeted) advertising only works when you have a large numbers of people to create niche targeting categories.
AT&T says it reaches 170 million unique direct-to-consumer connections across AT&T-specific wireless, video and broadband. The company has 15 million addressable television households, or houses that can be targeted with with digital ads.
While this is considered one of the largest addressable platforms for a telecom company, it's still much smaller in scale than Facebook, with over 2 billion users reachable on mobile.
What's next? To solve the scale problem, sources say AT&T's ad network could eventually bring on other media and technology partners to combine their inventory. With the acquisition of Turner, they are inheriting a property that is already a part of a joined TV-targeting effort called Open AP.
Want more? I discuss more about the merger on Adlandia's bi-weekly marketing podcast hosted by Laura Correnti and Alexa Christon. Subscribe.
Go deeper: How AT&T's merger will change how we watch TV, by Axios' Kim Hart
7. Cannes, canned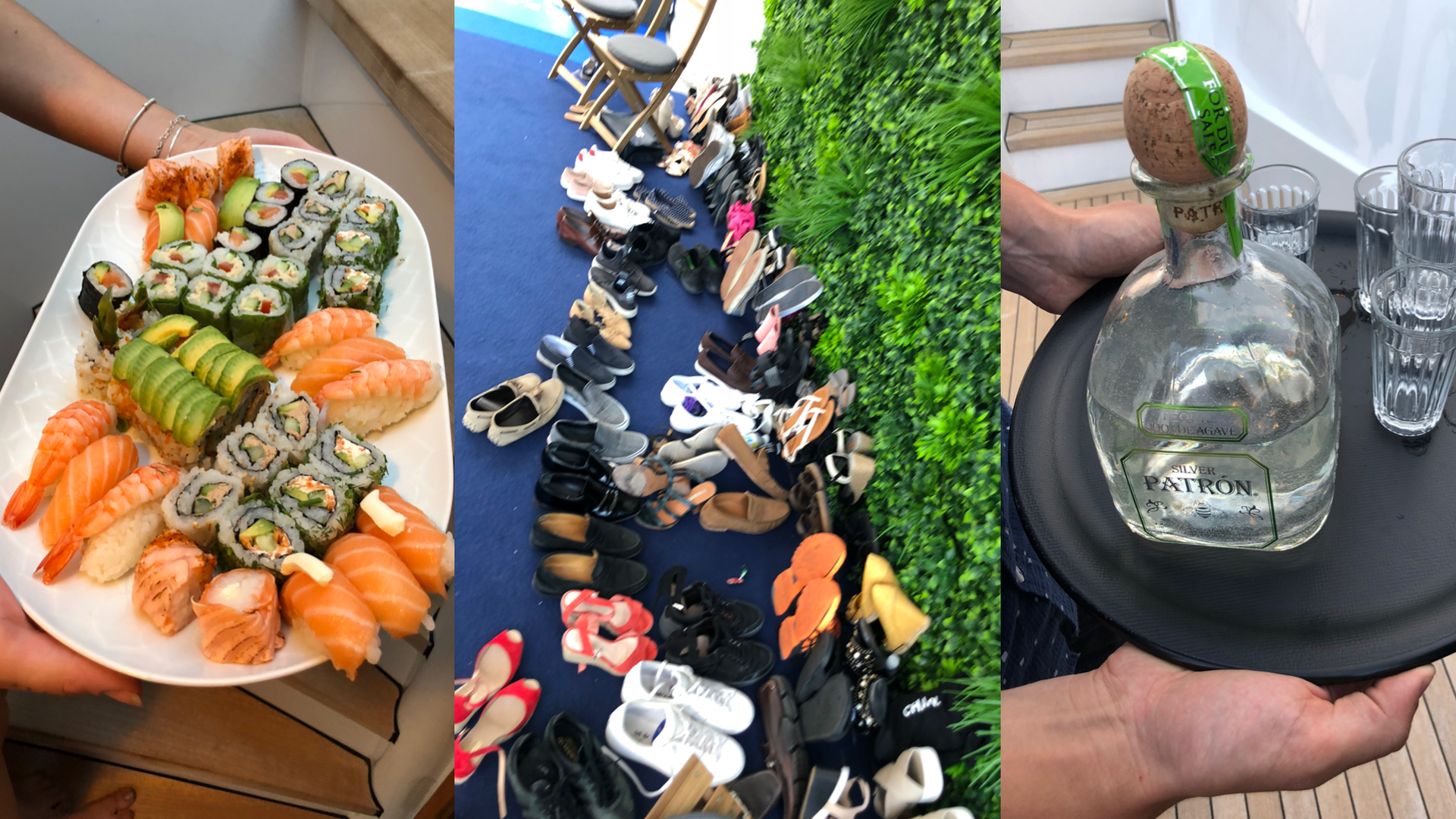 Excitement over the biggest annual global media and marketing conference seems to be waning as media, marketing and agency execs decide to sit this year's festivities out.
Why it matters: The lack of enthusiasm is a reflection of backlash towards the over-the-top, lavish nature of Cannes Lions, which many executives feel is too expensive and impacting creativity.
The trend has been happening for a while, with embattled ad chief and former WPP CEO Martin Sorrell saying last year that he thought the festival was becoming too expensive. "People feel they are being ripped off." (Sorrell is expected to take the stage with "Frenemies" author Ken Auletta at the end of the week.)
What's next? Other high-profile events, like VidCon, are starting to gain popularity in the media/marketing world.