Axios Media Trends
October 26, 2021
Today's Media Trends is 1,373 words, a 5.5-minute read. Sign up here.
1 big thing: Billionaires back new firm to combat disinformation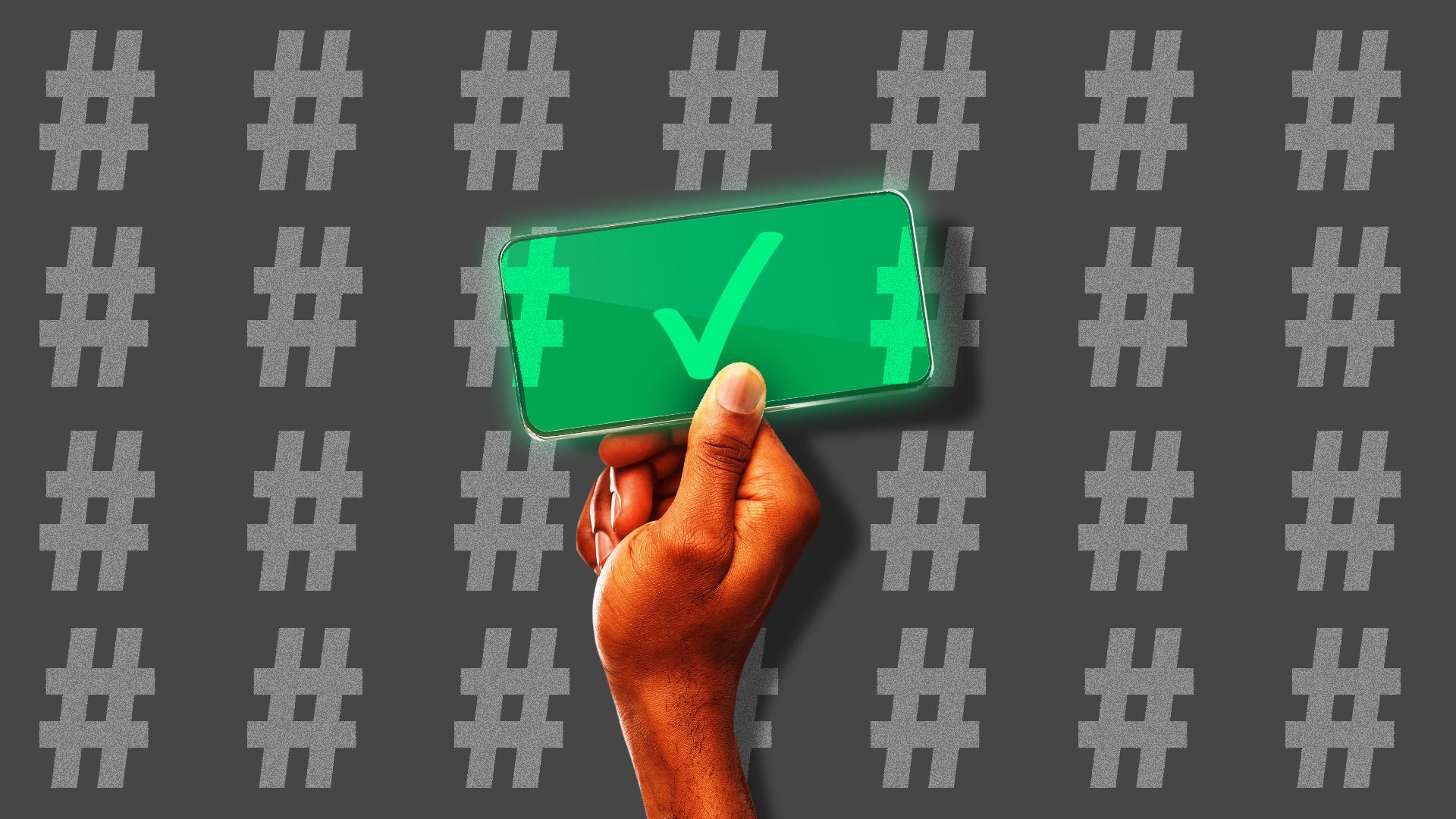 A new public benefit corporation backed by billionaires Reid Hoffman, George Soros, and others is launching Tuesday to fund new media companies and efforts that tackle disinformation.
The big picture: Good Information Inc. aims to fund and scale businesses that cut through echo chambers with fact-based information. As part of its mission, it plans to invest in local news companies.
The group will be led by Tara McGowan, a former Democratic strategist who previously ran a progressive non-profit called ACRONYM that built media and technology solutions for progressive causes.
Details: Good Information is launching with a multi-million seed investment led by Hoffman and joined by investors Ken and Jen Duda, Incite Ventures, and George Soros.
Although backed and launched by progressives, McGowan says the group could make investments in entities across the political spectrum so long as their editorial standards support fact-based information.
"The information crisis we're in is so much bigger than politics," McGowan said.
Good Information will acquire Courier Newsroom from ACRONYM for an undisclosed sum as part of the deal.
Courier Newsroom is a local news group with a left-leaning perspective. There are currently over 60 people that work across eight local newsrooms full-time.
Between the lines: In February, Recode reported on leaked materials suggesting the group would include a non-profit arm. McGowan told Axios there's no plan to launch a non-profit.
2. Streamers battle for operating system throne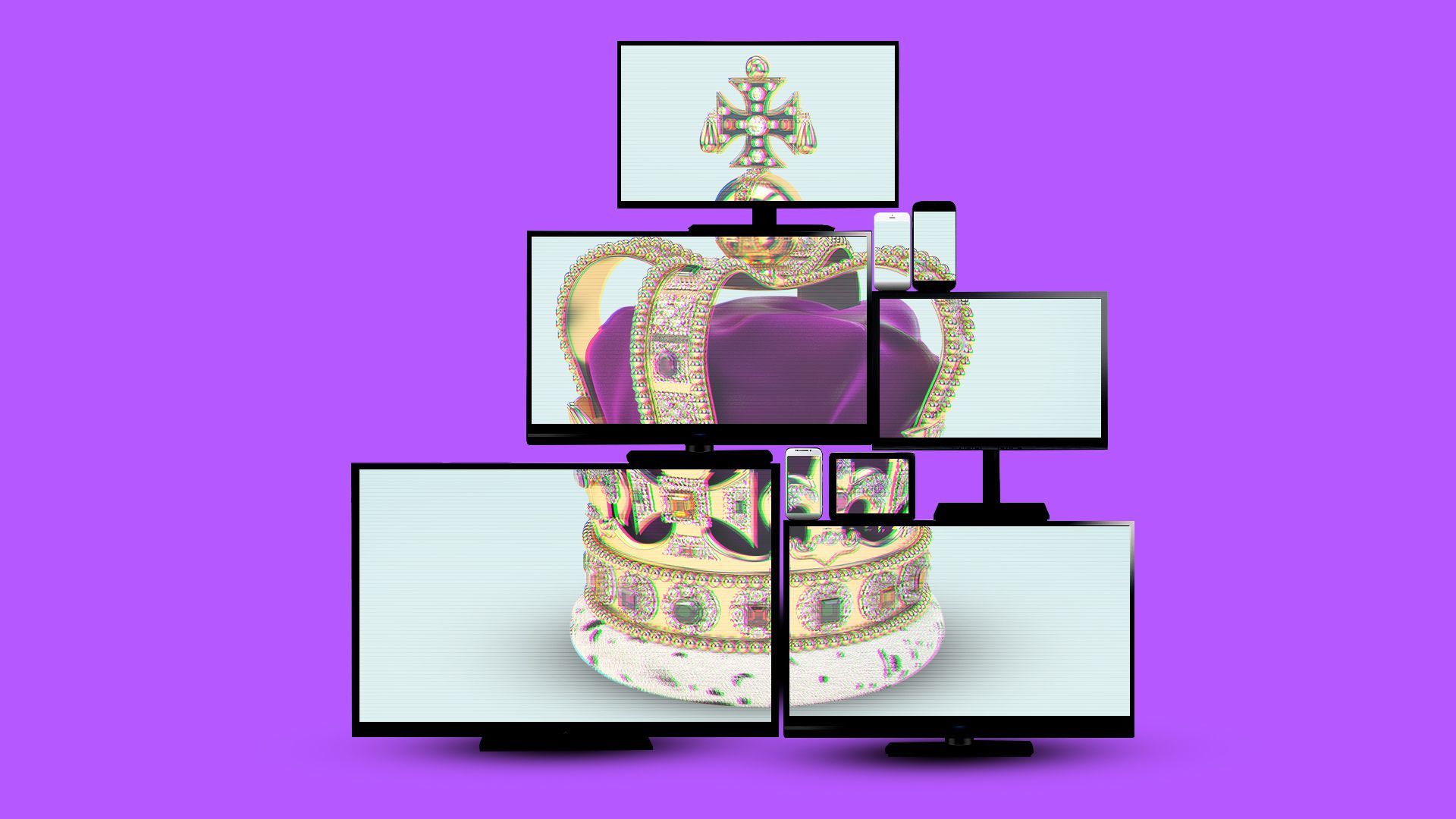 The streaming wars are quickly shifting from content to distribution through TV operating systems.
Amazon Fire TVs, which will be available starting tomorrow, are the first product recommended when users search for TVs in their Amazon browser.
Comcast XClass TVs debuted last week as a new TV built specifically for streaming content.
Why it matters: Roku is currently the top TV operating system in North America, but rivals see this holiday season as an opportunity to dethrone the streaming giant.
Google, which owns the Android TV operating system, last week elevated its spat with Roku over the distribution of YouTube TV and YouTube on its apps.
The tech giant is threatening to make its YouTube app unavailable to new Roku users if the companies didn't come to a new distribution agreement in December, threatening Roku's holiday sales.
Sources say Roku has been in touch with some lawmakers about what it considers to be anti-competitive demands made by Google. Reports suggests Google has made anti-competitive demands via email despite it denying having done so.
"We have been surprised how Apple, Google and Amazon have all stood by as Roku became the dominant tvOS player — effectively becoming a gatekeeper to the connected TV world," LightShed Partners' Richard Field, Brandon Ross and Mark Kelley wrote on an analyst blog for clients.
The big picture: Unlike mobile, the digital TV space will unlikely be dominated by one or two big players, such as Google and Facebook.
"The main thing that matters is that (connected) TV will be the first platform that will remain (very) fragmented and no single (or duo) winner will emerge," said Tal Chalozin, CTO and co-founder of Innovid, an ad tech company.
3. Facebook wants to lure back the youth
Facebook CEO Mark Zuckerberg on Monday said that the company is pivoting its strategy to focus on young adults, following reports that teens have fled its apps.
The shift to lure back young adults, Zuckerberg says, "will take years, not months."
Zuckerberg called TikTok "one of the most effective competitors that we have ever faced."
Why it matters: A series of stories based on leaked whistleblower documents suggest the company sees the aging of its user base as an existential threat to its business.
Not only are younger users — especially those in the U.S. — a coveted demographic for advertisers, they're also key to Facebook's long-term growth trajectory.
By the numbers: Data from the leaked whistleblower documents suggests that teens on Facebook's main app "were projected to drop 45 percent over the next two years," per The Verge.
The number of new teen signups has also declined, according to Bloomberg's reporting from the leaked documents. Young people are also "taking much longer to join Facebook than they had in the past."
Be smart: Instagram has long served as Facebook's most youth-oriented service. But data from Piper Sandler's most recent survey on teens shows that Instagram continues to lose ground to Snapchat and TikTok.
To boost youth engagement, Facebook has adopted new features that mimic rival apps. Last summer, Facebook launched its TikTok rival, called "Reels," on Instagram.
Zuckerberg said Reels are the "primary driver of engagement growth on Instagram."
⚡ The latest from the Facebook Papers: Whistleblower heads to Europe — More outlets join Consortium
4. Apple's privacy changes eat rivals' ad businesses
The latest earnings reports from Facebook and Snapchat show that Apple's mobile privacy measures are beginning to have a material impact on the ad businesses of some of its Big Tech competitors.
Why it matters: While experts don't think Apple's moves will do long-term damage to its rivals, they will force social media companies to invest heavily in new technology and products for the next few years — all while their ads business continues to experience significant headwinds.
Driving the news: Facebook on Monday blamed changes to Apple's "Identifier for Advertisers" (IDFA) user tracking feature for missing Wall Street expectations on revenue.
Snapchat's stock fell nearly 25% in after-hours trading last week after it conceded that its ad business "was disrupted" by Apple's update.
Be smart: Unlike Snapchat, Facebook warned investors last month about its expectation that changes to Apple's privacy rules would weigh on its business. That warning helped the company dodge a big stock slide Monday.
Yes, but: Analysts don't expect the IDFA changes to have a long-term impact on Big Tech giants, although they do concede it will require firms to invest upfront in costly new solutions.
"They can re-architect — it will just take time," said Eric Seufert, an independent analyst and owner of Mobile Dev Memo.
What to watch: A report from The Financial Times last week found that Apple's in-house ads business is "now responsible for 58% of all iPhone app downloads that result from clicking on an advert" compared to 17% a year prior, citing data from mobile analytics company Branch (see chart above).
5. Too big to cover alone: Newsrooms team up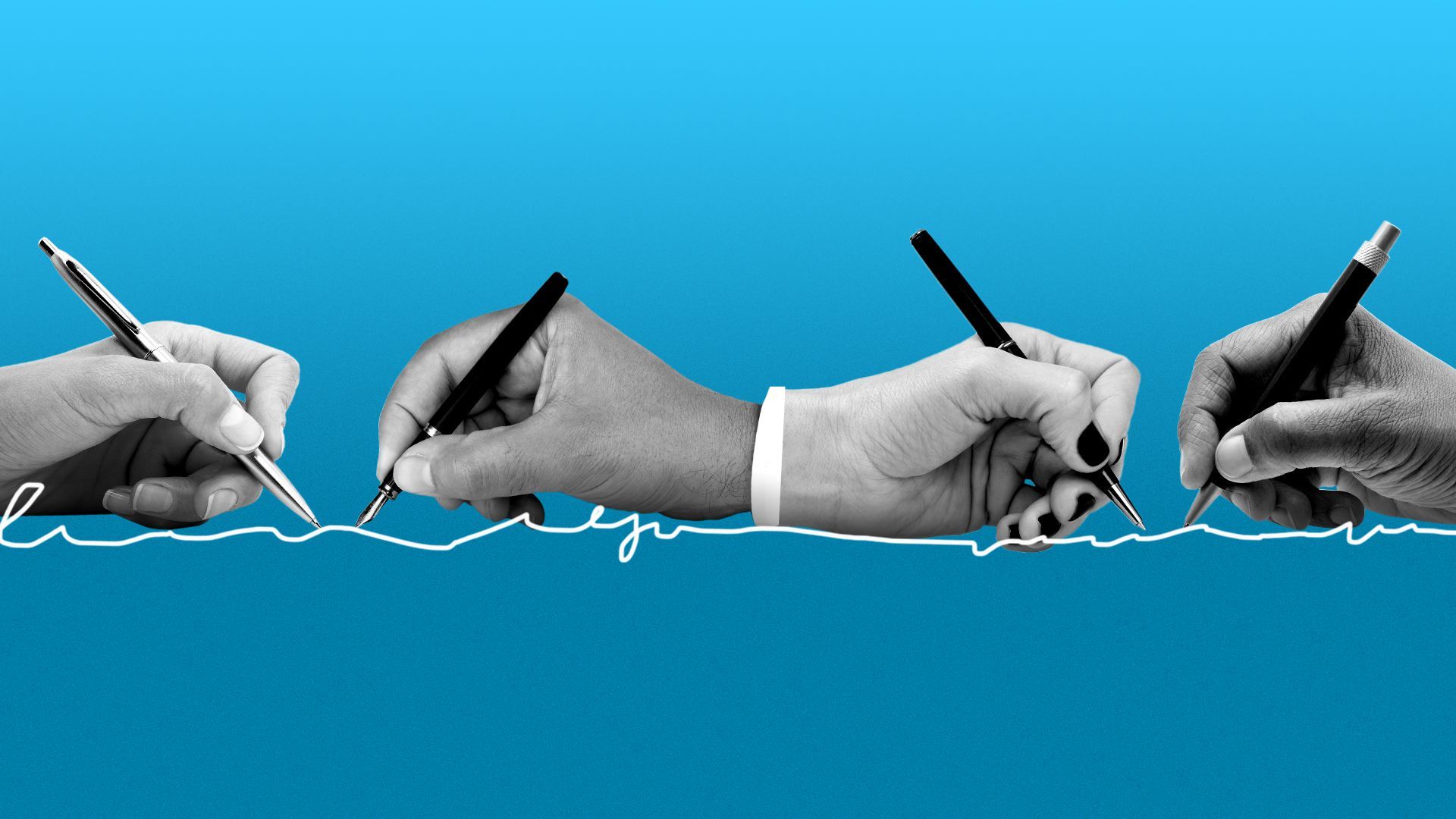 News outlets are increasingly willing to work together on big, multifaceted stories, but competition can sometimes get in the way, Axios' Bethany Allen-Ebrahimian and I write.
Unlike more established news collaboratives, the "Facebook Consortium" was formed quickly and had to set its own publishing terms, which were not easy to manage in real time.
A more traditional news collaborative, the International Consortium of Investigative Journalists, or ICIJ, typically spends years working on major investigations — including the 2016 Panama Papers, The China Cables and most recently, the Pandora Papers.
The consortium uses a specialized secure platform to house all of the work from participating journalists.
It requires that all journalists upload whatever they uncover, and works with data analysts to put documents into a searchable format that is available for every journalists in the consortium.
A slapdash effort like the one behind the "Facebook Papers" won't be able to undertake "the truly deep and global kind of reporting that really makes these kind of stories much better," said Michael Hudson, a senior editor at the ICIJ.
Yes, but: That also allowed it to publish newsworthy information quickly, and each participating news outlet was able to put its own stamp on the work.
"Lots of news judgments made may not be exactly the same," Hudson said. "That's valuable."
The bottom line: Whether they're big, tightly coordinated efforts or ad hoc collaborations, these kinds of reporting partnerships are becoming more common both internationally and locally in the U.S.
6. 1 ominous thing: A bad sign for traditional TV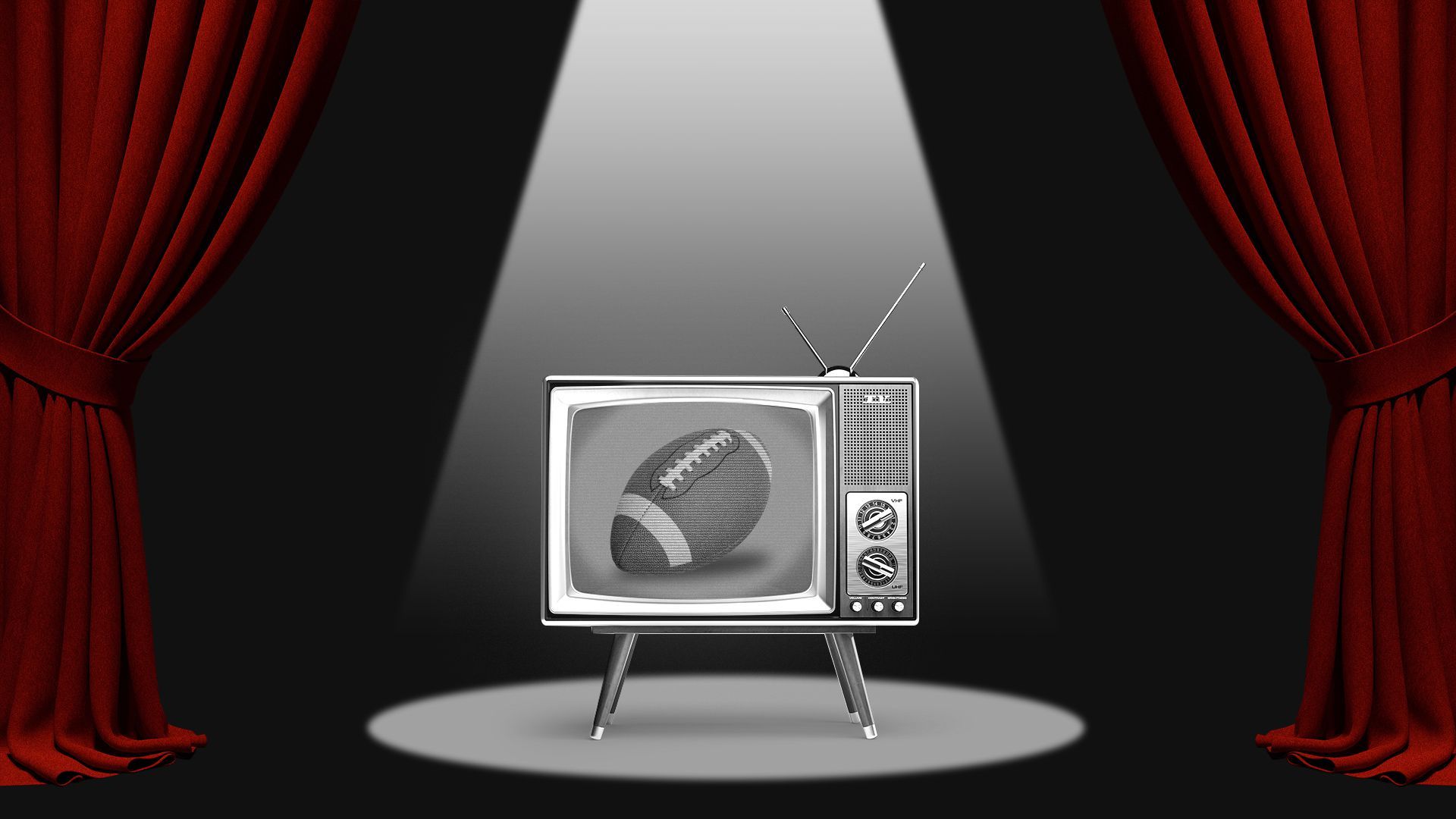 "The NFL is on pace to place a record high number of its games among TV's top 100 telecasts this year, thanks to a significant rebound in game ratings combined with a further deterioration of entertainment viewership on TV," Sports Business Journal's John Ourand reports.
By the numbers: Already, NFL regular-season telecasts "account for 34 of the top 100 telecasts on U.S. TV for the year."