Axios Media Trends
February 21, 2023
Today's Media Trends, copy edited by Sheryl Miller, is 1,565 words, a 6-minute read. Sign up.
🤠 Heading to SXSW? Axios is hosting a reception on March 13 on AI's impact on the communications industry. If you're interested in attending, request an invite here.
⚖️ Situational awareness: The Supreme court is set to hear arguments this week in two critical cases involving Section 230, the law that for years has shielded Big Tech firms from liability for what their users post. Read more.
1 big thing: Exclusive... James Goldston to Candle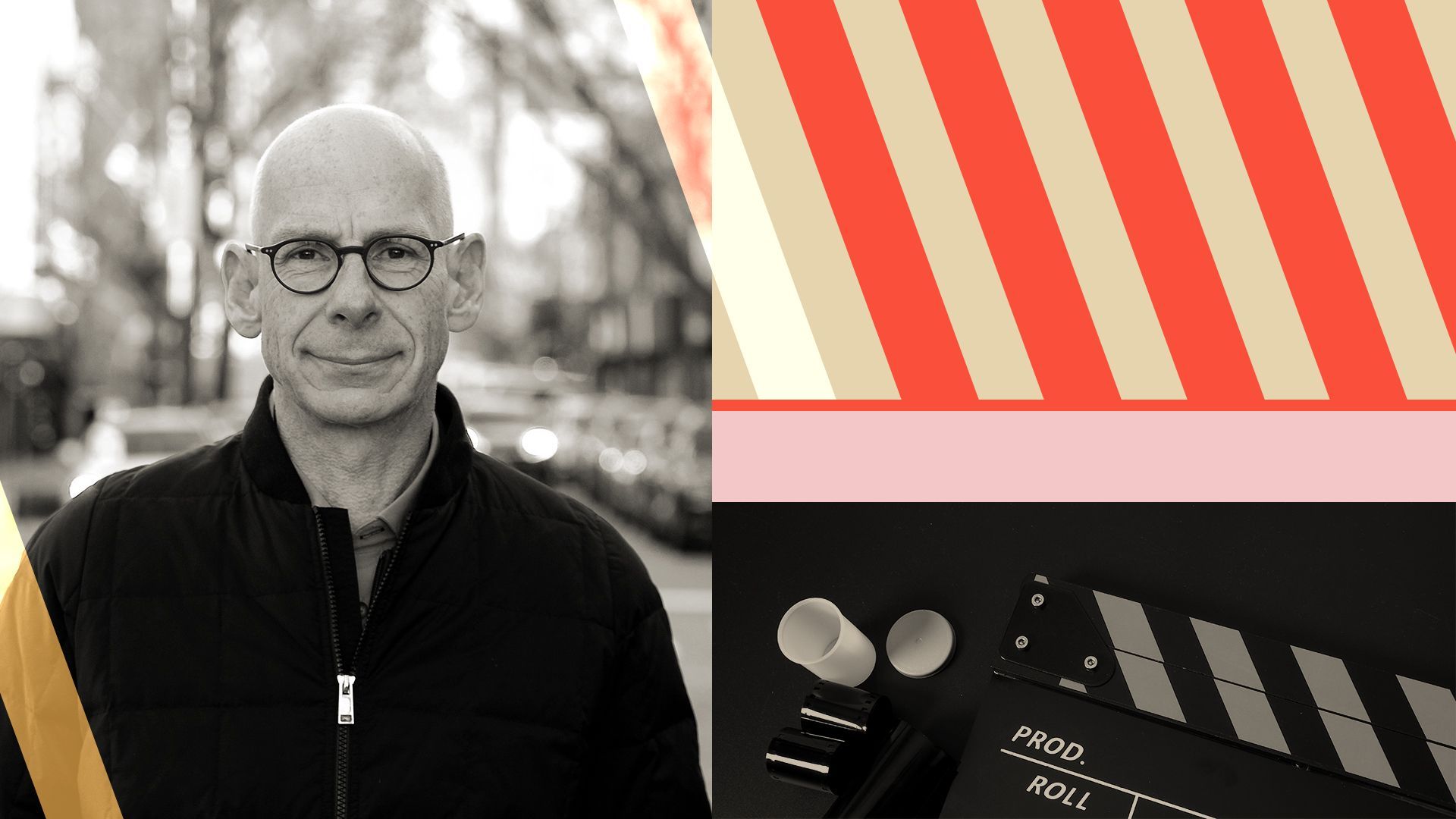 Candle Media, the media roll-up company backed by Blackstone and led by former Disney executives Kevin Mayer and Tom Staggs, has hired former ABC News president James Goldston to lead a new, in-house production studio focused on nonfiction projects and documentaries.
Goldston recently advised Congress' Jan. 6 select committee in adapting a documentary-style presentation for its hearings last year.
Why it matters: To date, Candle has focused mostly on acquiring production studios — this is the first entity it's looking to build entirely on its own.
🎬 Candle hopes to leverage the new in-house studio to produce nonfiction works across its portfolio of brands, which includes Reese Witherspoon's Hello Sunshine, Isaac Lee's Exile Content, social change publisher ATTN:, and Faraway Road Productions, the content studio behind "Fauda."
Details: Goldston will serve as president of the new production unit, which has yet to be named.
He will bring around a half-dozen employees based in the U.S. and U.K. with him to Candle from his nonfiction production studio called Aquitania Films, which he founded in 2021 after leaving ABC News.
Goldston couldn't confirm how many people he plans to hire as he builds out the studio, but he said that he, Staggs and Mayer have a multiyear business plan and that Candle is "in it for the long haul."
Goldston will bring all of his projects that are currently in development over to Candle. While he declined to share specifics, he noted that he and Candle have "sort of come to an arrangement on the things that exist."
The big picture: Demand for documentary and nonfiction streaming programming in the U.S. peaked during the pandemic but still remains high, according to data from Parrot Analytics.
☘️ Last week, Shamrock Capital, a private investment firm, acquired a minority stake in Boardwalk Pictures, the nonfiction production firm behind Netflix hits such as "Cheer" and "Chef's Table."
2. Internet life gets pricier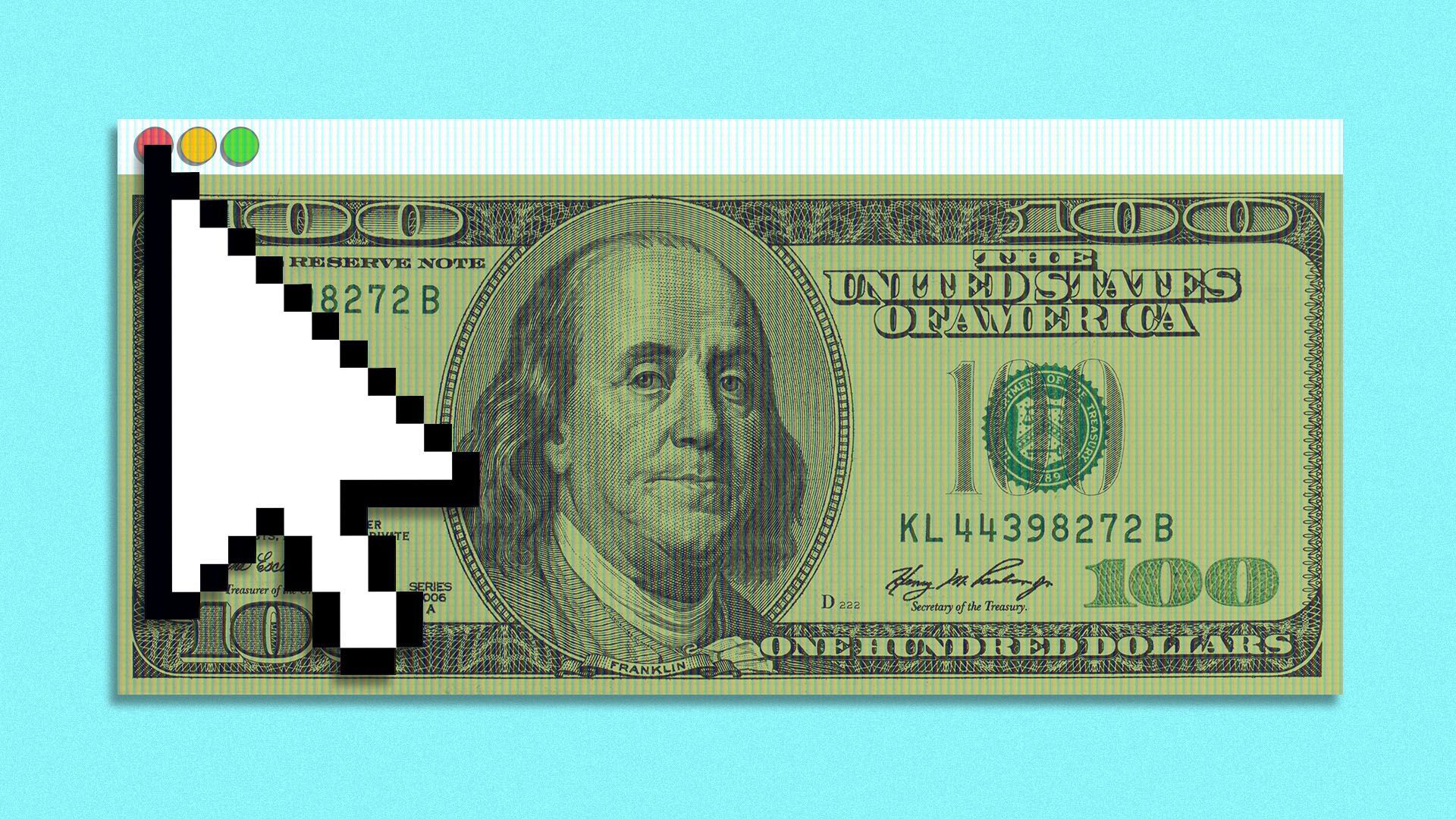 A better quality of life on the internet is becoming increasingly pricey, Axios' Hope King and I write.
Driving the news: The world's biggest social platforms are experimenting with charging people for everything from improved account security and support to the promise of wider public exposure.
👤 Meta said on Sunday that it's starting to test out a new paid verification service. For $11.99 or $14.99 monthly, customers also receive "proactive account monitoring for impersonators" and "access to a real person" for account issues.
🐦 The move follows Twitter's announcement on Friday that two-factor authentication via text message would only be offered to paying Twitter Blue customers after March 20.
👻 Snapchat+ launched last year for $3.99 monthly, giving paying customers access to more content options, including graphics and settings.
What's happening: Legacy apps are maturing and looking for greater ways to squeeze money from existing users.
💘 Dating apps Hinge and Tinder have been testing $50–$60 and $500 monthly plans, respectively, for their "most intentioned users" — people who want advantages, including better recommendations and for their "likes" to be seen faster, according to Bloomberg.
🚗 Uber, Lyft, Instacart and DoorDash have all launched subscription services in recent years that promise faster service and bundled discounts.
The big picture: The entire internet experience has become more expensive in recent years alongside heightened levels of inflation for energy and other goods and services.
🗞️ Most news organizations have implemented paywalls.
🖥️ Major streaming services have hiked their prices.
☁️ Cloud computing costs have also been climbing.
3. ☠️ RSNs in peril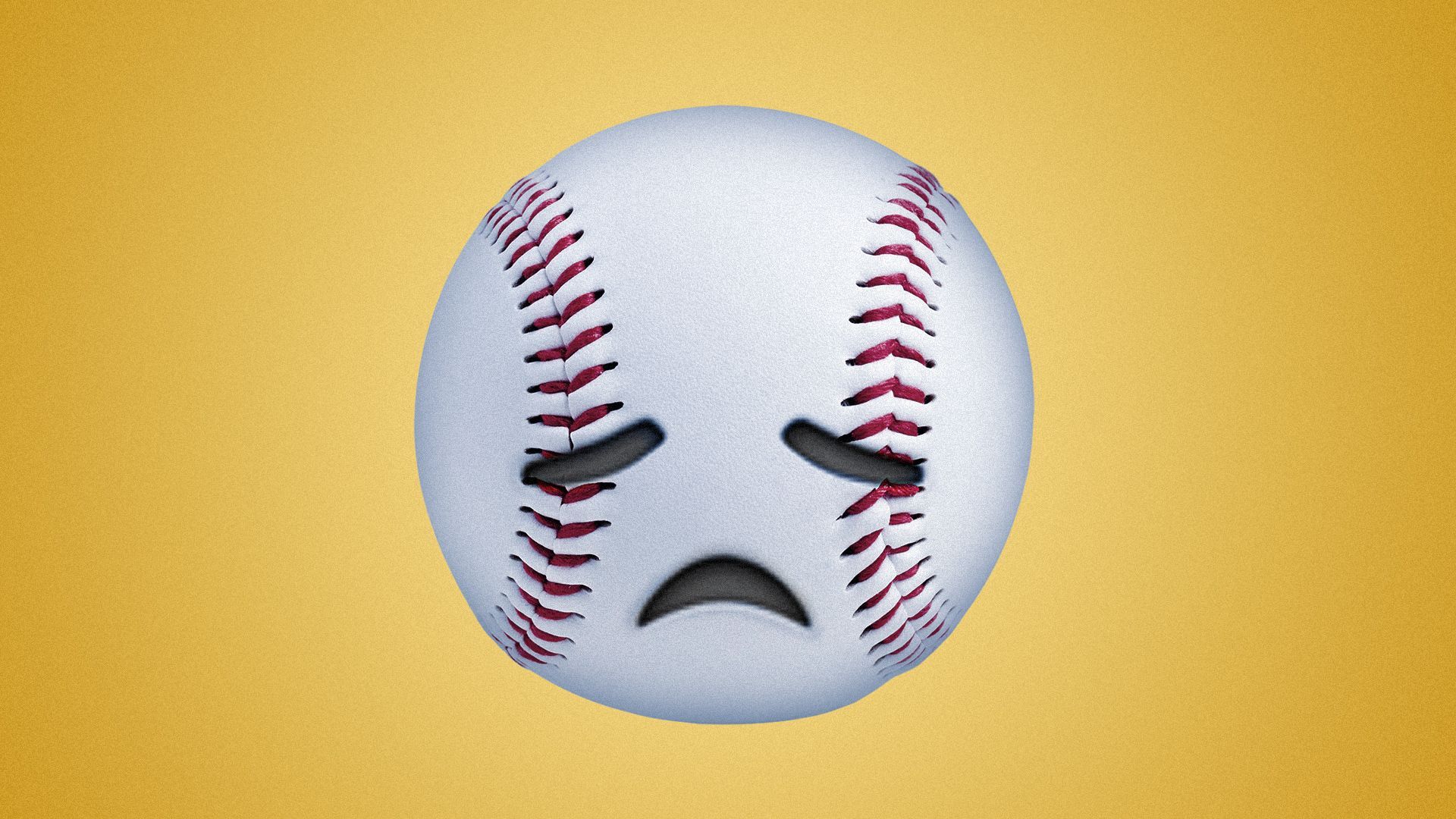 Bally Sports owner Diamond Sports Group skipped its $140 million interest payment that was due last week and has entered a 30-day grace period to try to resolve its debt.
🪣 If it can't come up with a resolution, the company is likely headed toward a bankruptcy filing, Axios' Tim Baysinger writes.
Why it matters: Diamond's financial troubles have been held up as a harbinger for the crumbling regional sports network model.
The company, which was formed after its parent company Sinclair acquired 21 RSNs from Disney in a debt-heavy $10 billion transaction, owns the local rights to 42 professional teams.
Bally Sports launched a streaming service last year that included some of those teams.
Timing: A source tells Tim that any bankruptcy filing, if it comes to that, would likely happen next month.
💵 Diamond is currently in discussions with its creditors and stakeholders about a debt-to-equity swap as part of a so-called prearranged bankruptcy filing, the source added.
🏳️ This would reduce, or even wipe out, Sinclair's ownership stake.
The intrigue: Diamond's issues could be felt most acutely in Major League Baseball, which is at the precipice of its 2023 season.
⚾ Diamond's Bally Sports holds the rights for 14 MLB teams, which had been expecting their first payment for the 2023 season.
MLB commissioner Rob Manfred said previously that MLB — which holds the digital rights to 13 of those 14 teams — would step in if needed. He added that Diamond accounts for roughly $1 billion in revenue.
4. Independents lose trust
Independents have become more skeptical of the news media in the post-Trump era, according to a new study, leading to record levels of unfavorable opinions about the news media among Americans overall.
Why it matters: The data shows that Americans, and increasingly independents, are not only skeptical of the news, but they emotionally distrust it, believing news organizations "intend to mislead them and are indifferent to the social and political impact of their reporting."
Details: While all Americans report an increase in unfavorable opinions of the news media compared to early 2020, the rise is especially pronounced among independents, according to a new study from Gallup and the Knight Foundation.
Overall, 66% of independents hold a very or somewhat unfavorable view of the media, up from 48% — an 18 percentage point increase — in a survey conducted right before the pandemic.
By comparison, Democrats and Republicans reported an 8 percentage point and 12 percentage point increase, respectively, in that time frame.
Similarly, independents reported a 12 percentage point increase from 2020 to 2022 in feelings that the news media has "a great deal" of political bias, compared to 0 and 11 percentage point increases by Democrats and Republicans, respectively.
Be smart: Independents' feelings toward the news media today are more closely aligned with Republicans than with Democrats.
🐘 That feeling holds true for all independents, not just those who say they are more politically aligned with Republicans.
5. Chatbots trigger misinfo nightmare
New generative AI tools — including OpenAI's ChatGPT, Microsoft's BingGPT and Google's Bard — are capable of releasing a tsunami of misinformation.
Why it matters: Regulators and Big Tech were slow to face the dangers of misinformation on social media — and they're still playing catch-up.
🚨 Now, experts are sounding the alarm faster as real-life examples of inaccurate or erratic responses from generative AI bots proliferate.
📸 Here's a quick snapshot of early uses and abuses:
Blurred lines: Generative AI programs like ChatGPT don't have a clear sense of the boundary between fact and fiction. They're also prone to making things up as they try to satisfy human users' inquiries.
Bad actors: For now, experts say the biggest generative AI misinformation threat is bad actors, like foreign adversaries, spreading false narratives quickly and at scale.
Injection attacks: Misinformation can also flow into AI models. That means at least some generative AI will be subject to "injection attacks," where malicious users teach lies to the programs, which then spread them.
6. One year of Truth
It's been one year since former President Trump launched his Twitter rival Truth Social, and despite a slew of serious business and legal challenges, the app has proven that Trump can still attract a relatively small but loyal audience online.
Yes, but: It seems unlikely that Truth Social's audience will grow big enough to achieve the lofty business goals that its parent company mapped out as a part of its pitch to investors.
By the numbers: Today, Trump has 4.91 million followers on Truth Social, up 12% from last October.
While Truth Social hasn't revealed any official user numbers, Trump's following can be considered a close proxy, given that it's the first account recommended that users follow when they join.
Truth Social's parent, TMTG, told investors it would accrue 56 million users by 2024.
Why it matters: Truth Social's future is contingent on its commercial success, as well as the outcome of ongoing government investigations.
Shareholders in Digital World Acquisition Corp. (DWAC), the blank-check company trying to take Truth Social public, now have until September to decide whether to merge with Truth Social's parent to take it public.
But a series of failed votes to delay the merger deadline last year suggests investors are skeptical.
What we're watching: Truth Social has previously said that its financial runway only extends until this April.
Now that Trump's Facebook, Instagram and Twitter accounts have been reactivated, Trump must decide whether he will abandon his own app for more popular alternatives.
7. 🐜 fun thing: Marvel floodgates open
It took almost a decade and 17 movies for the Marvel Cinematic Universe to branch out from white, male directors, Axios' Thomas Oide reports.
But once it did, the floodgates opened.
Driving the news: "Ant-Man and the Wasp: Quantumania" — the newest MCU movie, released on Friday and directed by Peyton Reed — is only the second Marvel movie released since 2021 that is directed by a white man.
Go deeper: Next Marvel era starts with "Ant-Man and the Wasp: Quantumania"