Axios Media Trends
August 06, 2019
Good morning. Thanks for subscribing to Media Trends. Tell friends to follow along by signing up here.
Today's Media Trends is 2,137 words, an 8.5 minute read.
1 big thing: Misinformation haunts 2020 primary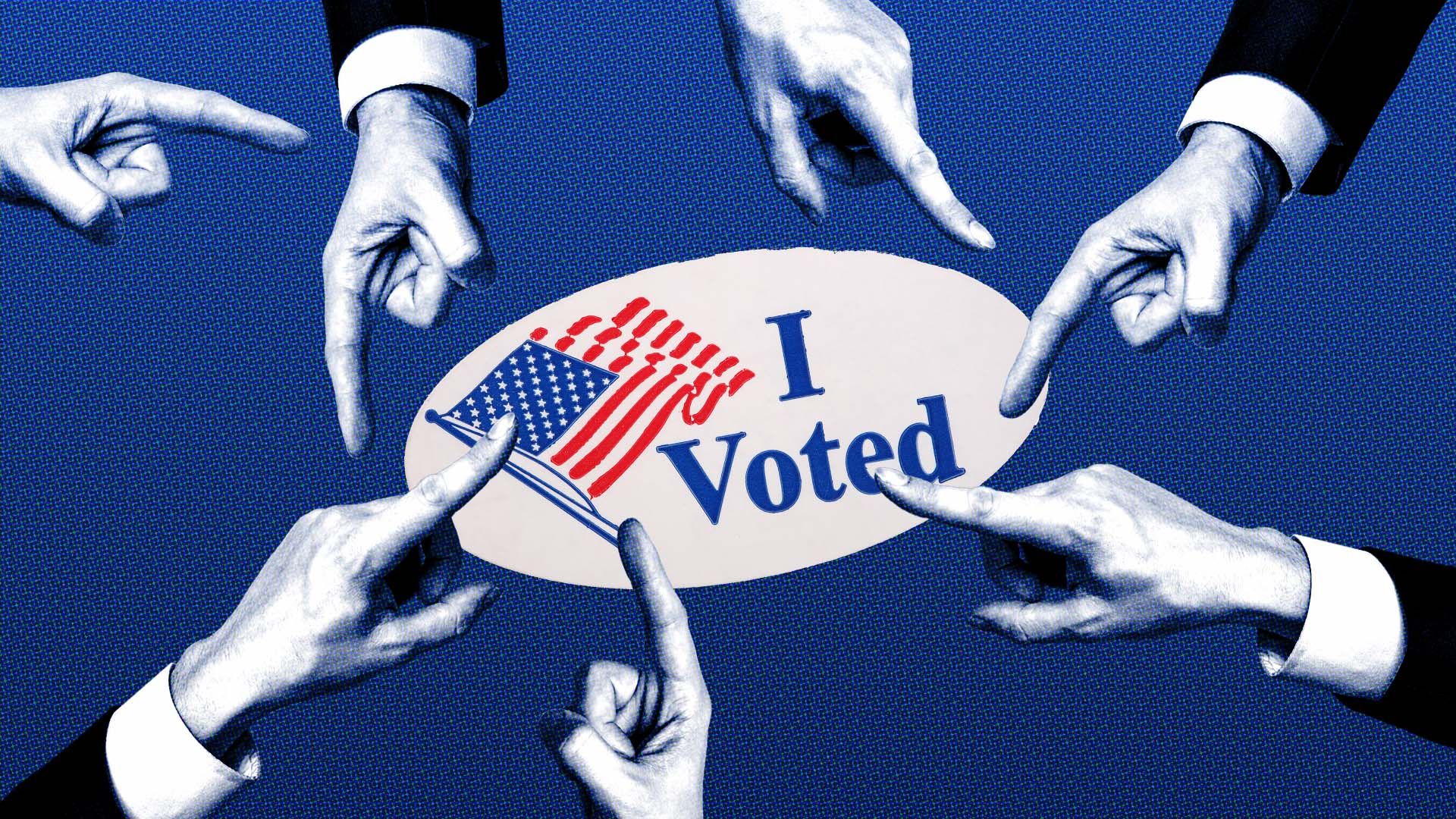 Despite broad efforts to crack down on misinformation ahead of the 2020 election, the primary season so far has been chock full of deceptive messages and misleading information, Axios' Kaveh Waddell and I write.
Why it matters: More sophisticated tactics that have emerged since 2016 threaten to derail the democratic process by further polluting online debate. And the seemingly unending influx of fakery could plant enough suspicion and cynicism to throw an otherwise legitimate election into question.
Driving the news: Kamala Harris and Joe Biden were the most frequent targets of misinformation during and immediately after the most recent Democratic debates, according to a new report from VineSight, a company tracking Twitter activity.
Some of the most important shifts and tactics:
Smarter bots: Bad actors are relying less on phalanxes of bots known as botnets, instead creating convincing fakes to manipulate humans into doing the dirty work for them.
Audience building: Rather than churn out short-lived fake accounts that spread misinformation but are quickly shut down, sophisticated players build pages and accounts that post engaging non-political content just to build a following.
Shift from foreign to domestic: Influence from overseas, particularly Russia, has remained a central concern for government watchdogs — but misinformation is coming from other countries and inside the U.S.
Shift in focus to obscure platforms: Facebook and Twitter have sucked up most of the attention since 2016, but fringe sites like 4chan and 8chan, plus niche blogs and pages, are breeding grounds for misinformation, and largely outside the public eye.
Targeting individual influencers: The rumormongers' holy grail is to get a mainstream journalist or celebrity to amplify misinformation. Tailored messages over Twitter DMs or emails can help win their trust.
Distorting candidates' backgrounds: Newer candidates, still relatively unknown to the public, are having their pasts picked apart and misrepresented — a new spin on the racist "birther" attacks on President Obama's background.
Shift in focus on mainstream media: Even traditional outlets, with their large followings, have been caught spreading misinformation. Fox News hosts have recently been accused of peddling conspiracy theories about Joe Biden's health. And most major outlets, including The New York Times, have cited Russian troll accounts in news and opinion pieces, according to a study from UW Madison.
Deepfakes: The potential for a manipulated videos to create chaos for voters became clear after an edited clip of Nancy Pelosi went viral earlier this year. That wasn't a deepfake — those sophisticated AI-manipulated videos haven't shown up in the U.S. political sphere yet, but experts worry they will soon. Most campaigns, however, are largely unprepared for the threat.
The bottom line: Despite the increasingly sophisticated tactics, some of the kludgy methods used in past election campaigns persist undetected.
2. Tech vs. terror
Tech companies are willing to work more closely with law enforcement to fight white nationalist terrorism, but the industry is skeptical of the White House's seriousness on the issue, Axios' Ina Fried writes.
Why it matters: President Trump called on social media to do better monitoring in the wake of recent mass shootings, but the companies point out the White House still has yet to sign on to recommendations made in the wake of the Christchurch shooting.
My thought bubble: The companies may have taken the White House's call more seriously had Trump invited them to his White House Social Media Summit last month to discuss these issues as a larger part of the content moderation conversation. Instead, he invited right-wing extremists.
Meanwhile, Ina writes that the tech companies are welcoming attention on 8chan and more extreme internet discussion forums, pointing out that extremists tend to start out there, though many do have presences in more mainstream forums.
By the numbers: An analysis from social intelligence company Storyful found that the manifesto connected to the mass shooting in El Paso, Texas, has been shared hundreds of times on mainstream platforms, with a potential reach of hundreds of thousands of people.
In total, it got 77,178 mentions across mainstream platforms (Facebook, Twitter) and 751 mentions across fringe platforms, like 8chan, 4chan, Gab and Reddit.
Go deeper: What to do about 8chan, the net's atrocity megaphone, from Ina and Axios' Scott Rosenberg
3. Media unicorns
The exclusive club of companies that have built billion-dollar content distribution businesses has a new member: SmartNews, the Japanese news discovery app that has amassed 20 million subscribers in the U.S., and raised $28 million in its latest funding round.  
The big picture: It's a small club, mainly because the media industry is in turmoil as Facebook and Google siphon ad dollars. A number of these companies have struggled to maintain their highest valuations amid issues like missed revenue goals, layoffs, and management changes, Axios' Kia Kokalitcheva and I report.
Be smart: Private company valuations exist only because certain investors say they do at a certain point in time. There's no guarantee an acquirer or the public market will agree. 
Yes, but: It's notable that in today's bleak news market where U.S. tech giants like Google and Facebook dominate most news referral traffic online, a Japanese startup has been able to gain such traction.
What's next: Around the world, news aggregation as a business is exploding.
China: Toutiao, which is owned by TikTok's parent company ByteDance, raised $2 billion in funds at an over $20 billion valuation in 2017. Qutoutiao, the 3-year-old news and video aggregation startup backed by Tencent, received a $171 million convertible loan from Chinese tech behemoth Alibaba.
India: DailyHunt, NewsPoint and others have also gained traction in recent years in India. DailyHunt has raised $98 million to date. InShorts, a news app that provides 60-word summaries of top stories, has raised $29 million to date.
Europe: Axel Springer's news aggregation app Upday is now profitable and gearing up to scale further and drive more revenue, Digiday reports. The app has 25 million users, in part due to its pre-install partnership with Samsung.
4. Faster internet is coming, but only for a few
Broadband technologies are getting better and faster — but access to them is still concentrated in metro areas and suburbs, leaving vast swaths of the country with marginal service or nothing at all, Axios cities reporter Kim Hart and I write.
Why it matters: Benefits of the broadband advances are mostly going to consumers who already have plenty of options for robust internet connections. Despite efforts to narrow the digital divide, rural areas, small towns and low-income neighborhoods in big cities still struggle to have access to reliable and affordable broadband service.
Driving the news: The FCC last week voted to require broadband service providers to report more detailed data about where their networks are available after criticism that the agency's data overstates broadband access. The agency also proposed directing $20 billion over 10 years to fund network expansion in unserved places.
Between the lines: 5G networks using the highest-speed airwaves won't reach rural areas for years because the signals can't travel very far.
The bottom line: There's significant overlap between the parts of the country that have been left behind economically over the past decade and those that are broadband deserts.
Go deeper: Where the big wireless carriers stand
5. Candidates pouring cash into targeting Rust Belt online
2020 candidates are pouring more into ads targeting Rust Belt states than some of the other early primary states, according to Facebook data pulled from Bully Pulpit Interactive.
Details: Of the early primary states targeted, Iowa is where the most money is going.
Of the four big states where ad money is spent — California, New York, Texas and Florida — California has received the most dollars from many of the candidates.
Several candidates have spent the most in their home states, like Amy Klobuchar with Minnesota, Jay Inslee in Washington, John Hickenlooper and Michael Bennet in Colorado and Beto O'Rourke in Texas.
President Trump has spent most heavily in Texas and Florida, with nearly 17% of his total Facebook spend going toward those states.
The big picture: The data also shows most campaigns have a 50-state targeting strategy online.
Be smart: This is likely a reflection of candidates' push to develop broad-based support in order to hit the requirements necessary to qualify for the next round of Democratic primary debates in September.
Those requirements include at least 130,000 unique donors, coming from at least 400 unique donors in 20 or more states and at least 2% in 4 national or early primary state polls.
6. Newspaper mega-merger: "We pray that it works"
New Media Investment Group, the parent company to GateHouse, and Gannett — the 2 largest newspaper chains in the U.S. — officially announced a merger on Monday.
Why it matters: The combination of the two publishing powerhouses means that a single company would own 1 in every 6 newspapers in the United States, as Axios reported last month.
The big picture: Those looking for a way to solve the problem of declining local news in America see this newspaper merger, and others, as a way to slow the inevitable decline of local newspapers.
"We all pray that it works," Nancy Whitmore, professor of communication at Butler University in Indianapolis, and an expert on media economics, told USA Today, which is owned by Gannett.
By the numbers: The merger will create one mega-newspaper company that will own 263 daily newspapers, and hundreds of weekly papers.
According to newspaper guru Ken Doctor, the combined company will have print circulation of 8.7 million, which is enormous compared to the next biggest newspaper chain, McClatchy, and its circulation of 1.7 million. It will also own a significant amount of online news traffic.
Details: Although Gannett brings in more revenue than GateHouse, GateHouse will acquire Gannett for a cash-and-stock deal worth about $1.38 billion. It takes on new private equity debt to finance the deal.
The deal is being financed by Apollo Global Management, a private equity firm that's recently begun moving in on the local TV market. Apollo provided a five-year secured loan worth $1.792 billion to pay down debt related to the deal.
When the deal closes, New Media and GateHouse will be rebranded and operate under the "Gannett" brand. The combined company will be headquartered in McLean, Va.
What's next: The companies said that the anticipated amount of cost synergies will be $275 - $300 million annually, which inevitably means jobs will get cut. It's unclear how many of those cuts will impact journalists.
Go deeper: Private equity is coming for local TV
7. The "TV+" era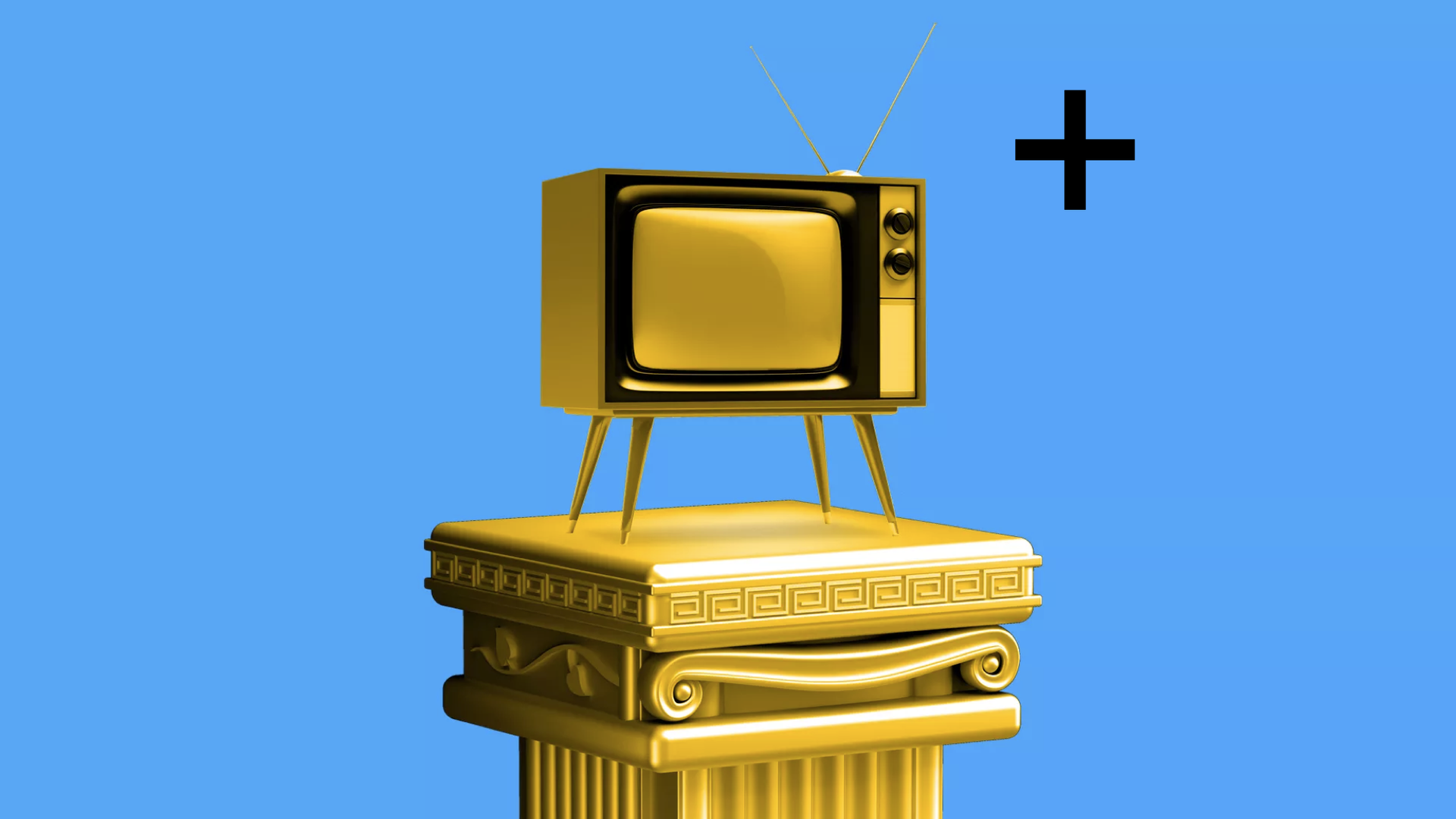 As the TV news market rapidly transforms, traditional networks are revamping their offerings, with new channels, features and distribution deals designed for digital consumption.
Driving the news: Altice has launched News 12+, a local equivalent of a headline news channel. The product is basically meant for out-of-home television viewing at bars, restaurants and shops in the Tri-State area where the News 12 franchises operate.
The station will have ongoing news, hyperlocal updates, traffic and weather as well as a few exclusive shows — similar to the type of network content that is available in the back of taxis.
Bloomberg recently launched "Bloomberg TV+" — which is basically a digital streaming version of its TV service, that can be viewed on mobile or computer screens, per AdWeek.
The big picture: In an era where every media company is trying to remake itself, there are now more "TV+" options than ever before.
Disney launched "ESPN+," a digital subscription version of its flagship network last year.
It also plans to launch "Disney+," a subscription service that gives users access to most of its content library.
Apple says "Apple TV+" will launch this fall as a subscription TV service with original content available on-demand or offline.
There are plenty of other "plusses" to go around, from "The CW Plus" to "Fox Soccer Plus."
9. 1 elite thing: A journalism "caste system"
A new study from the Asian American Journalists Association finds that 2 out of 3 summer interns from 7 top newsrooms came from among the most selective colleges in America.
By the numbers: "65% of summer interns from a group of publications including The New York Times, the Washington Post, the Wall Street Journal, NPR and Los Angeles Times, came from among very selective universities in the nation," the group writes in a blog post.
"The idea that the way you're supposed to go into journalism — through a high-end journalism school — is 'basically creating a caste system for young reporters,' Gustavo Arellano, a features writer at the Los Angeles Times and former editor of the OC Weekly, said."
What's next: The Knight Foundation said yesterday that it's giving $1.2 million in new funding for the Robert C. Maynard Institute for Journalism Education to create a program news organizations "to help them better inform underserved communities and establish more equitable and inclusive workplaces."