Axios Media Trends
November 20, 2018
Thanks for subscribing to Media Trends. Tell friends to follow along by signing up here.
Situational awareness: The White House has instituted new "rules" governing press conferences after restoring Jim Acosta's press pass. Read them.
1 big thing: Facebook's losing streak
Facebook is on its worst losing streak since going public, and experts are warning that reputational damage might make the stock declines even worse.
Driving the news: CNBC reports that the company is on track for its third straight month of declines and its first year of declines since the IPO.
Why it matters: While it's unlikely advertisers will give up on the company immediately, analysts worry that recent scandals, coming to a head in a New York Times article last week, will weigh on investor confidence and their client relationships long-term.
Advertising experts from MoffettNathanson and Pivotal Research and Wall Street experts like angel investor Jason Calacanis are all voicing concerns about the viability of Facebook's stock, given the longterm impact these scandals could have on advertiser relationships and user growth.
"Marketers might not cut spending directly, but scrutiny of budgets on Facebook will increase, as will the time Facebook executives will spend explaining themselves the next time something goes wrong," said Pivotal Research Group's Brian Wieser in a note to investors.
Between the lines: Taking a look at Facebook's 2018 stock woes vs. strong advertising growth, it's clear that marketers are less concerned about Facebook's long-term positioning than Wall Street.
While revenue growth from the main Facebook app is expected to slow as user engagement declines, revenue from Instagram and Facebook's messaging apps (Messenger and Whatsapp) is expected to accelerate.
Be smart: The fallout of these scandals will make it harder for the tech giant to get government approval for any strategic business acquisitions moving forward.
Before Facebook had a reputation for malfunction and neglect, Washington regulators approved two game-changing acquisitions for the company: Instagram in 2012 and Whatsapp in 2014.
As The New York Times' Mike Isaac notes on Axios' Dan Primack's podcast, Instagram has become Facebook's core business.
Go deeper: Facebook's executive trainwreck
2: The media industry's lobbying fight for survival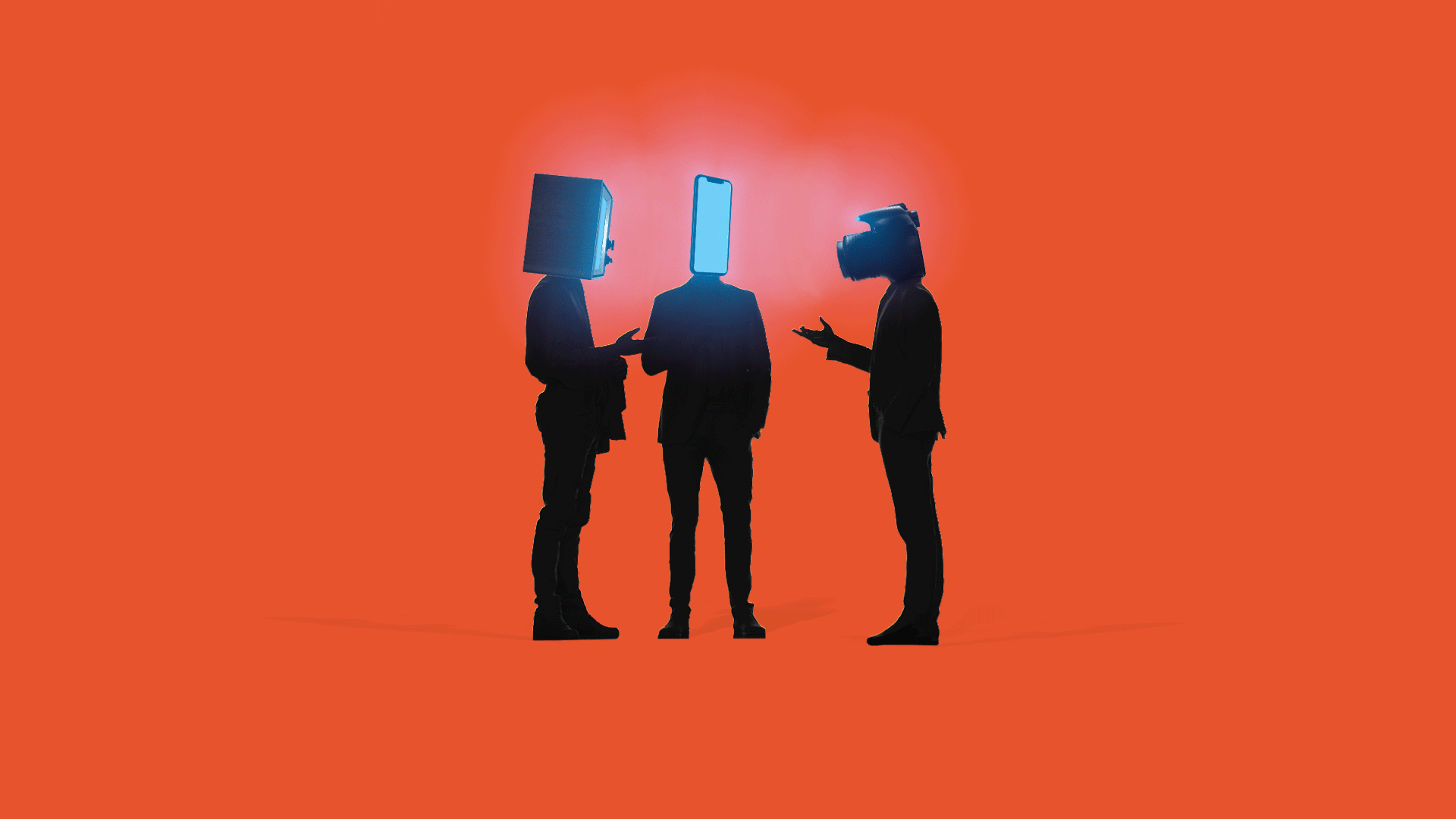 Economic and regulatory hurdles are forcing every media, ad and tech company to re-position themselves in Washington.
Why it matters: Top media industry trade groups are in an intense battle over who will represent legacy brands, ad tech companies and direct-to-consumer upstarts.
"The barriers that used to cleanly separate buyers from sellers and agencies are now merging in the middle and, to one degree or another, everyone is now in the data, experience and content businesses."
— IAB CEO Randall Rothenberg to Axios
Between the lines: Once an afterthought for big media companies, lobbying has become one of the most powerful strategies for advertising and content companies struggling to survive.
The newspaper industry is hoping that an antitrust safe harbor will save it from being eaten alive by Google and Facebook.
Data-driven advertising companies are hoping a national privacy law will prevent individual states from regulating them out of business.
The intrigue: Under pressure to grow, the three trade groups representing every side of the industry (buyers, sellers and agencies) are looking to lure new members — or steal old ones. New direct-to-consumer brands, in particular, have become hot commodities.
3. BuzzFeed throws up smoke signals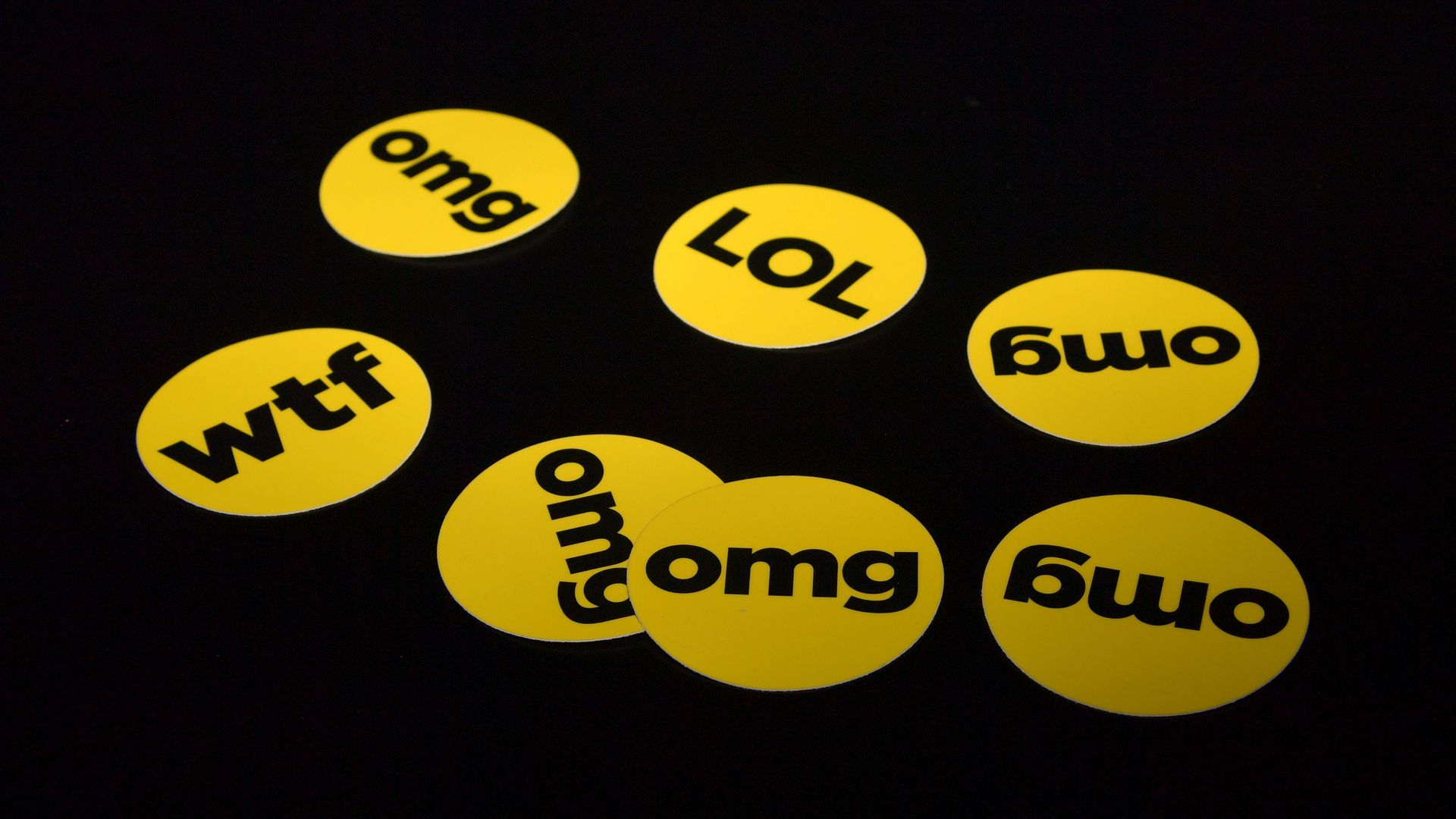 In the past week, different reports have popped up about the future of BuzzFeed's media business, from its investments in commerce, to a new membership model and to potentially even exploring a merger with other big media companies.
Why it matters: A press blitz around BuzzFeed's investments suggest that the viral digital publisher is looking to prime itself for its next chapter, whether that be a sale, merger or a revisited IPO.
BuzzFeed says the reports aren't meant to highlight an immediate need to make a transition, but rather to show off ways that its grown its business and has diversified its revenue streams from being solely reliant on native advertising just a few years ago, to now having several sources of money.
Earlier reports this year suggest that BuzzFeed was in touch with potential investors about its news division, BuzzFeed News.
The company has invested in its news division over the past year, launching news shows on Twitter and Netflix. But it also shut down its podcast unit, which resulted in layoffs.
By the numbers: Reports last year from The Wall Street Journal suggest that BuzzFeed missed its revenue target last year of $350 million by 15-20%. The New York Times reports BuzzFeed plans to bring in roughly $300 million this year.
Of that total, roughly $50 million is coming from e-commerce, per Bloomberg. Other revenue streams include native ads, show sponsorships and licensed content.
Sources say BuzzFeed was looking to expand revenue from its News division specifically, by investing in events and more advocacy and corporate social responsibility ad partnerships.
The big picture: Most digital publishers that were born online have had to diversify their revenue streams away from just advertising, given the dominance of Google and Facebook over the entire ad ecosystem. And many, like Vox Media and Refinery29, are still facing layoffs and missed revenue projections.
4. TikTok rising in the U.S.
The Chinese karaoke app called TikTok that usually involves people dancing to their favorite songs is gaining traction in the U.S. — and popular apps that also rely on user-generated video are taking notice.
Why it matters: Mainstream social media apps have grown so big that users are flocking to a less crowded and commercialized place, where they can focus on creating silly and fun original videos, without worrying about the stress that comes with widely sharing them on massive networks.
Yes, but: Isn't that what Snapchat is for? Isn't that what Vine was? Don't people use Instagram stories for that? As The Atlantic's Taylor Lorenz explains in her definitive piece on the subject, no.
"The category most people on the broader internet use to describe TikTok is 'cringe': It's so painful and embarrassing that a viewer can't help but laugh." It's also meant to focus more on lip-syncing, which sets it apart.
Between the lines: You may have heard of Musical.ly, a lip-sync app that had gained lots of traction in the U.S., even partnering with big-time media companies to produce shows.
Last year, Musical.ly was sold to a privately-held Chinese internet technology company called Bytedance. Bytedance merged its Chinese version of the app (TikTok, or Douyin as it's referred to in China) with its U.S. version (Musical.ly) in August.
By the numbers: Traffic to TikTok in the U.S. is still small compared to social media rivals like Facebook and Instagram. But its footprint has more than doubled in the past year, according to comScore.
It's currently ranked in the top five in both Apple's App Store and in the Google Play store downloads.
Worldwide, TikTok, is a massive phenomenon. In total, Apptopia estimates that TikTok has more 130 million monthly active users, with most originating in China.
The big picture: There is always a next new thing in social media. It's key for the big giants to own it or clone it. To no surprise, Facebook recently and quietly launched its own TikTok competitor called Lasso.
5. LinkedIn's $2 billion media biz
LinkedIn says it expects to bring in roughly $2 billion from its media business, mostly via ad revenue, by the end of this fiscal year.
Why it matters: LinkedIn has been hesitant to reveal specific revenue numbers around its media efforts since it was acquired by Microsoft in 2016, but is doing so now to highlight the growth of its ad business, which can be in part attributed to user engagement.
Between the lines: The projected $2 billion revenue figure for LinkedIn's media business means the professional network site will bring in roughly one quarter of Microsoft's $8.16 billion in ad revenue, per eMarketer.
The bigger picture: LinkedIn product updates, including changes to Pages and the LinkedIn news feed, have driven user engagement on the platform.
In total, LinkedIn says it generates more than 2 million posts, videos and articles in the feed per day.
Close to 30 million brands, institutions and organizations, from small businesses to large enterprises, have Pages on LinkedIn.
What's next: LinkedIn is quietly testing more features to make it look and feel like a social network for news, like its own versions of reactions and stories and GIFs for commenting,
Between the lines: The big differentiator between LinkedIn and most of its social peers is that it has dozens of editors around the globe working on news, with several speaking different languages.
Yes, but: That doesn't mean it won't face its fair share of abuse and misinformation. Buzzfeed reported last month that partisan meme wars have begun to flourish on Linkedin, now that platforms like Facebook and Twitter are cracking down on false or hyper-sensationalist posts.
6. Ad fraud, everywhere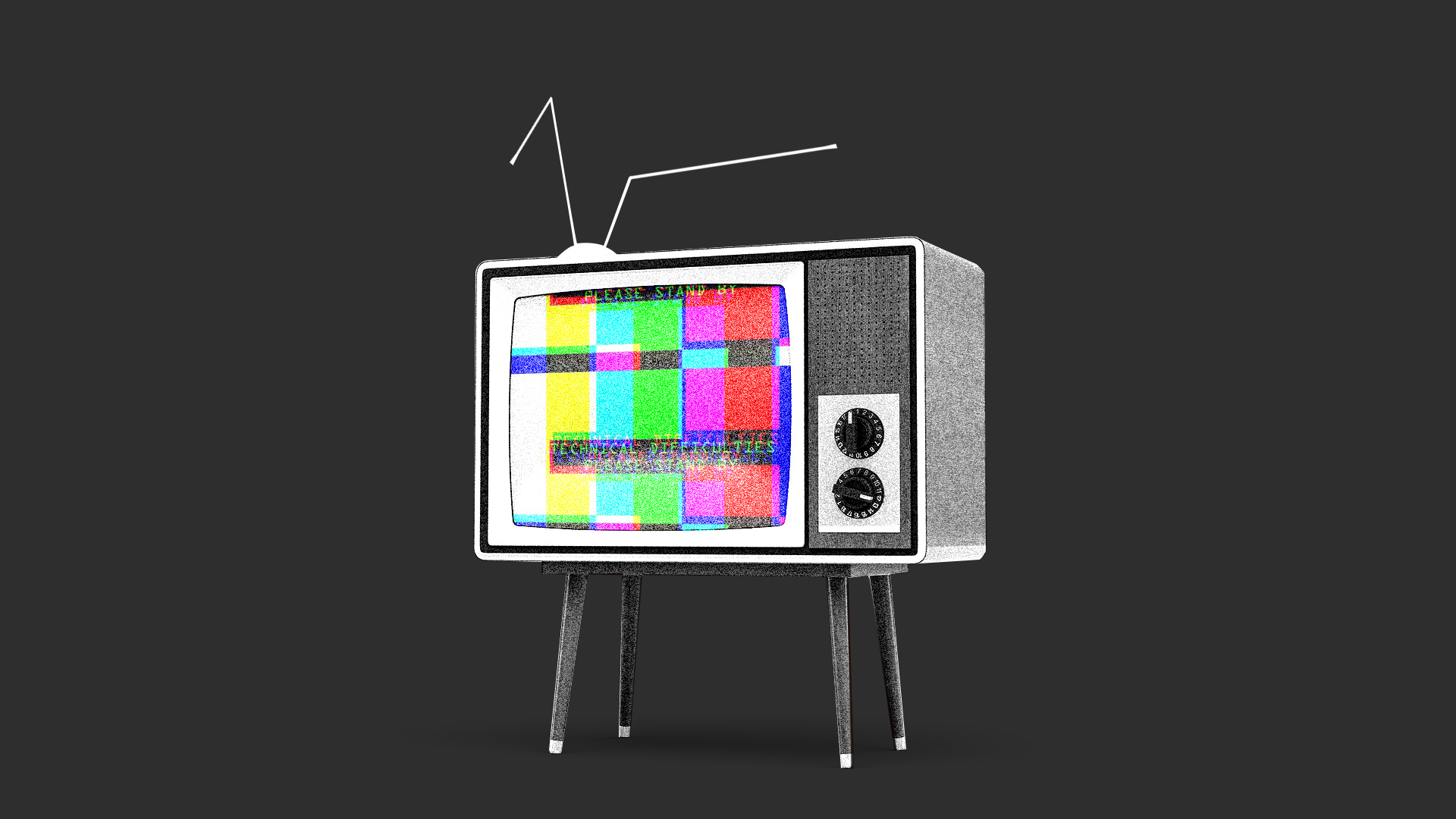 Ad fraud schemes that have plagued digital outlets are beginning to make their way to digital TV, according to independent ad verification provider DoubleVerify.
Why it matters: Ad fraud will become even more prevalent as more traditional ad mediums go digital. So expect similar fraud schemes to be uncovered in the digital audio advertising and digital billboard sectors as well.
Details: Last week, DoubleVerify announced that it uncovered its first major scaled botnet attack on connected TVs after the company saw a 40% spike in traffic from connected TV devices, which includes things like smart TV's, video game players, etc.
Like what has been documented in the mobile and desktop worlds, the botnet spoofed real publisher's URLs on connected TVs, and sent false signals to ad servers that their inventory was valid, says Roy Rosenfeld, VP Product Management at DoubleVerify.
About one-third of impressions were made to look as though they originated from gaming consoles, with the remaining two-thirds from smart TVs.
Between the lines: Digital TV advertising (often called connected TV) is still nascent, but growing incredibly fast in terms of spend. And because digital TV ad inventory can be narrowly-targeted, it's often more lucrative, making it a prime target for fraud.
Go deeper: A new marketplace will help small brands afford national TV ads
7. 1 🤖 thing: Machine learning and AI for media
A study from one of the world's biggest ad firms, its digital ad agency and a programmatic ad tech company suggests that digital ad campaigns optimized by machine learning tools outperformed campaigns managed by humans over the course of one month.
Why it matters: Although advertising has traditionally been a creative industry, stakeholders — like agencies, ad tech firms, and even brands — are pushing the effectiveness of their automation and machine learning tools, to lure clients that are focused on cost-efficient data-driven ad campaigns.
Be smart: Most of the advertising landscape has already adopted automated advertising placement and optimization as the digital standard, but automated creative is a different story.
In total, 65% of digital media is expected to be programmatic in 2019, according to a new forecast from Zenith.
Programmatic ad spend will grow 19% next year, reaching $84 billion.
Between the lines: Recent headlines suggest that automation is coming for most of the media and advertising industries, in ways that transcend programmatic advertising.
The new Lexus ES campaign, which broke this week, was written by artificial intelligence, per Campaign Magazine.
Google has just started funding an artificial intelligence program that will write local news articles.
A viral clip of a Chinese news anchor made from artificial intelligence last month went viral, but Axios' AI reporter Kaveh Waddel assures us that it's not exactly ready for prime time.
The bottom line, per Kaveh: "My guess is it's a lot more like advanced CGI than it actually is AI, and the copy is still coming from people. So it's just a realistic puppet reading off a script. A CGI anchor wouldn't be able to react in real time to a producer's cue in an earpiece, or pivot to breaking news, or anything like that."
Go deeper: Ad industry leans into machine learning