Axios Media Trends
March 14, 2023
Today's Media Trends, copy edited by Sheryl Miller, is 1,693 words, a 6½-minute read. Sign up.
Situational awareness: It was a dicey weekend for several media companies, including Roku, Vox Media and BuzzFeed, that were impacted by last week's stunning collapse of Silicon Valley Bank.
⚾ Diamond Sports Group is expected to file for bankruptcy this week, which will have enormous implications for the beleaguered regional sports network industry.
1 big thing: ✂️ Meta cuts 10K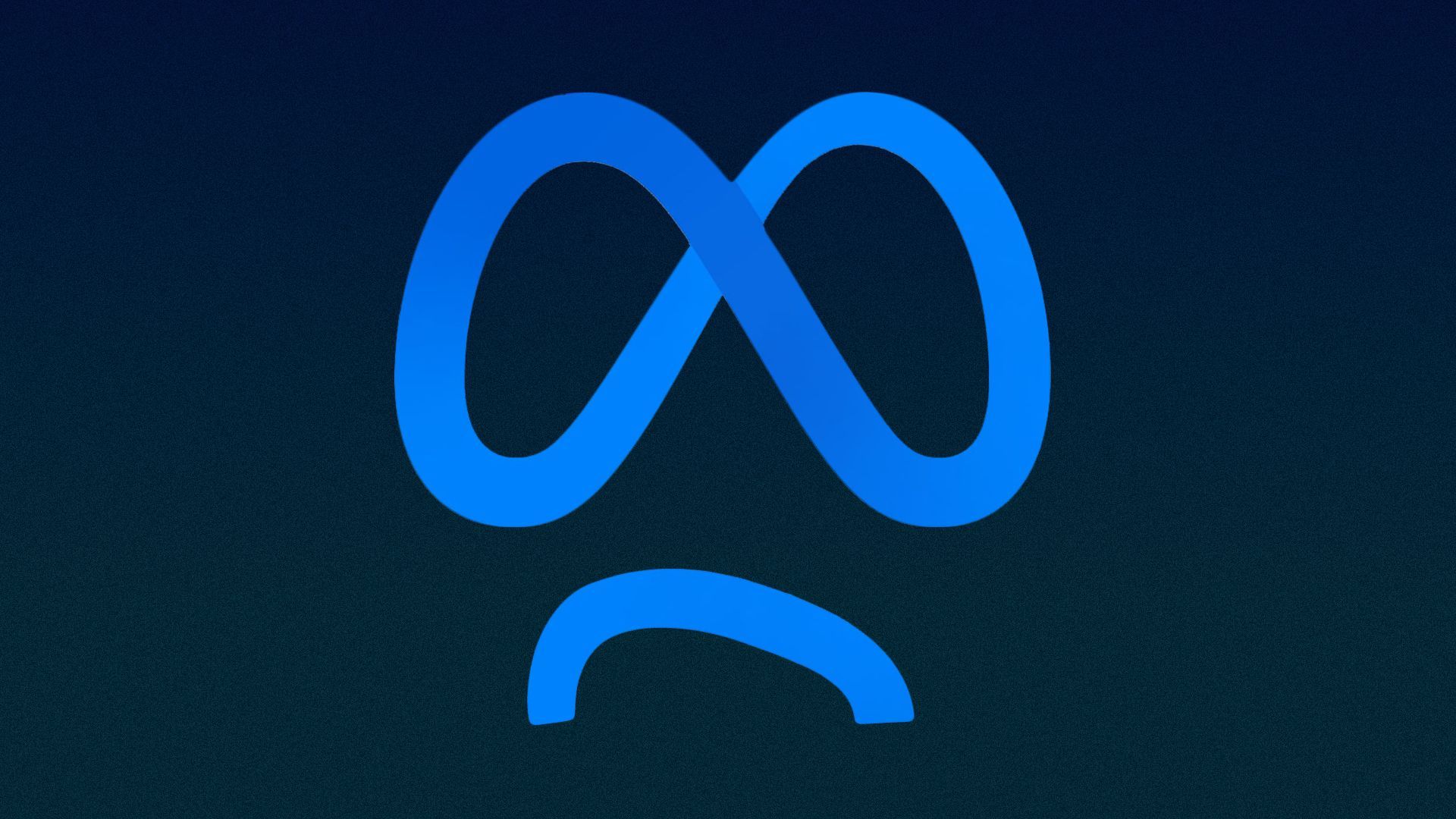 Meta is laying off 10,000 people and cutting 5,000 open roles as a part of a larger plan to flatten the company's management structure, CEO Mark Zuckerberg said today.
Why it matters: It's the second round of layoffs to hit the tech giant in the past few months. In November, Meta cut 13% of its staff — or more than 11,000 people.
At the time, those cuts represented Meta's first-ever widespread layoffs after years of rapid hiring.
Between the lines: The first round of cuts was attributed to broader efforts to withstand any further downturn in the economy.
This round is meant to refocus the company's workforce around strategic priorities, Zuckerberg said.
Zuckerberg first hinted at cuts in February, when he wrote in a blog post that Meta's management theme for 2023 is the "Year of Efficiency."
"Flatter is faster" and "leaner is better" are two of the company's several driving principles as it reorganizes, he noted.
As a result, the company plans to cancel a number of "lower priority" projects.
Yesterday, Meta said it would wind down support for NFTs on Facebook and Instagram. Last year, it cut its investments in news and audio.
Zoom in: The company will first be reducing the size of its recruiting team to account for lower hiring rates, Zuckerberg said.
It will announce further restructuring and layoffs in its tech departments in late April and then in its business departments in late May.
Following the broader restructuring, Meta plans to lift hiring and transfer freezes in each group.
The big picture: The cuts come as Meta tries to recover from what was one of its most challenging years ever financially in 2022.
The company lost more than 70% of its value last year, making it one of the worst performers in the S&P 500.
It reported three consecutive quarters of year-over-year revenue declines during its first-quarter earnings report in February.
What to watch: Zuckerberg teased other cultural changes as a part of the cuts, including prioritizing more in-office work and a greater emphasis on engineering.
2. 🎙️ Scoop: New daily news show coming to NYT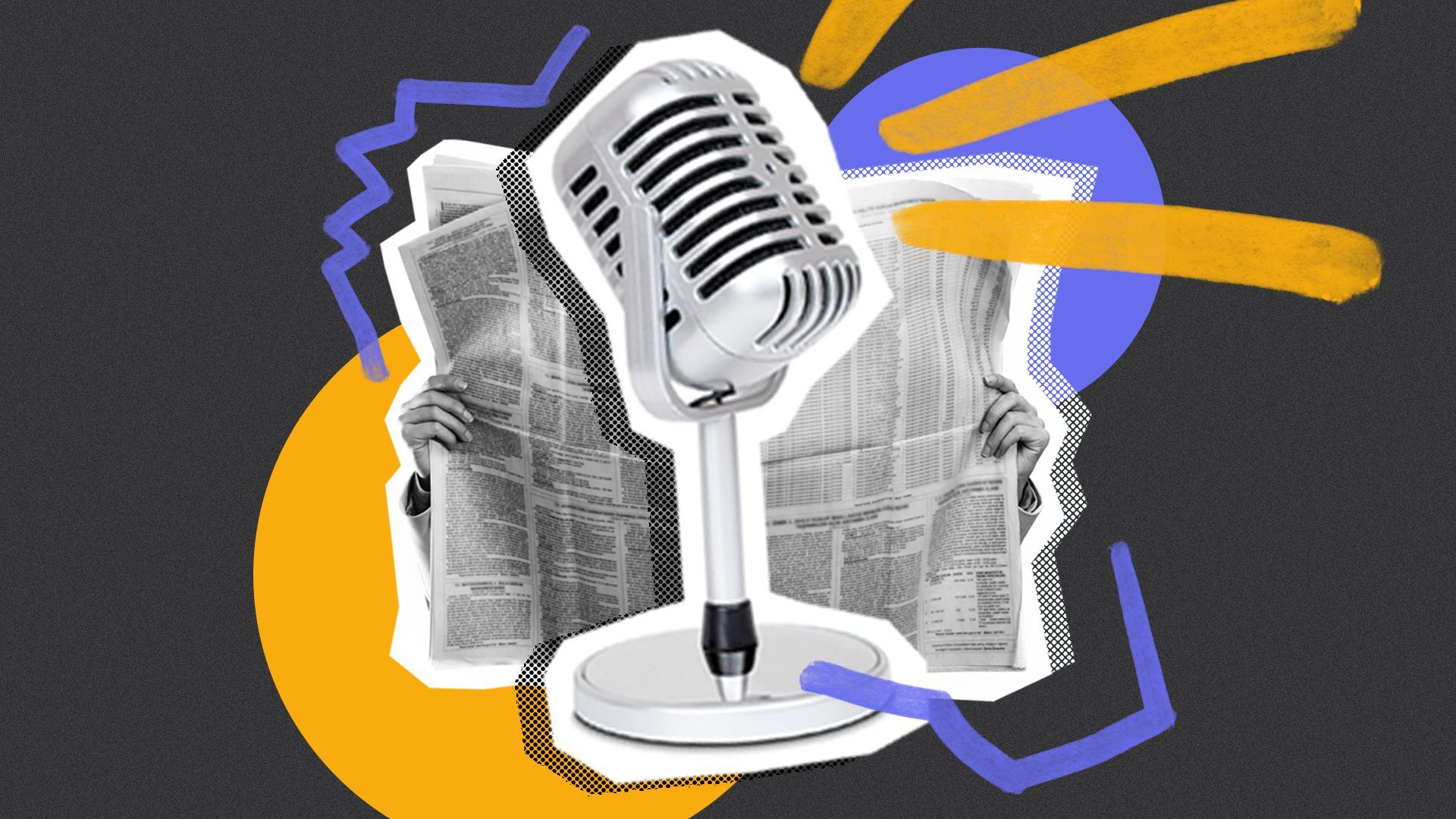 The New York Times is planning to launch a new daily news podcast later this year called "The Headlines," which will be shorter than its flagship podcast "The Daily," according to sources familiar with the effort.
Why it matters: The show is meant to cater to listeners looking for a shorter daily audio news experience than what they currently get from "The Daily."
Details: The show is currently being tested in beta via the New York Times' audio app, with plans to launch it later this year.
The Times has been working with dozens of reporters from around the globe to pilot the new program.
A job posting for the program's executive producer said the new show "leans into the distinct advantage of the Times' newsroom: journalists who span the globe, have unmatched expertise and can help listeners understand the world."
The show will pick up where "The Daily" leaves off every morning, catching readers up on the day's biggest headlines.
⏰ The big picture: More news companies are launching short, daily news shows as a way to capture the attention of busy, and often younger, listeners.
3. ⌛ Government struggles with record FOIA boom
Newly released agency data shows that the government's overall backlog of unprocessed FOIA (Freedom of Information Act) requests ballooned to its highest rate last year since the government shutdown in 2014.
Why it matters: The delays, which typically last anywhere between a few months to a year, make it harder for journalists to get timely responses from the government.
"By then, the information could be stale," FOIA lawyer Allan Blutstein told Axios.
By the numbers: Agencies received a record of 928,353 total FOIA requests in 2022, up from the previous high of 863,729 in 2018.
The number of requests, jumping more than 10% from 2021, represents "an unusual double-digit increase," Blutstein said.
Of note: The government also fulfilled a record number of FOIA requests, 878,420, but it wasn't able to keep pace with incoming requests. 
The backlog grew 34.9% year-over-year in 2022.
Some years, agencies are able to tackle their backlogs, which is why processed requests can supersede the total incoming requests in a year.
Be smart: The processing times at several agencies were also notably slow.
The National Archives and Records Administration, for example, took an average of 1,048 days to process "complex" requests, Blutstein said.
Details: The Department of Homeland Security received the most requests last year, as it typically does, at 539,807, followed by the Justice and Defense departments in a distant second and third, respectively.
DHS often faces a barrage of people asking for immigration records, Blutstein noted.
☀️ The big picture: The data was released by the Justice Department earlier this month, ahead of Sunshine Week, an annual week celebrating access to public information for journalism.
4. 👗 Puck goes after fashion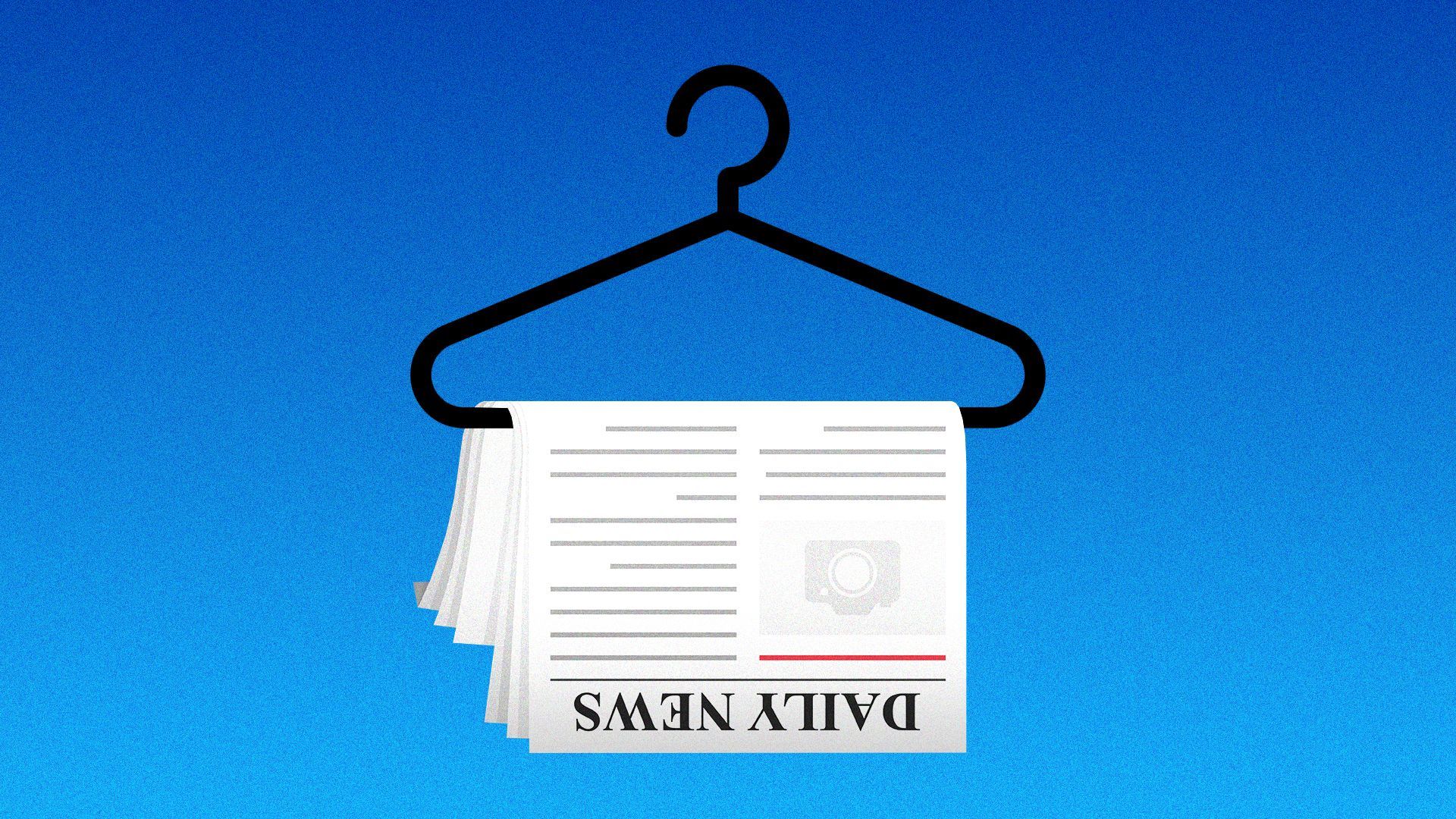 Puck has hired veteran fashion writer Lauren Sherman to launch a new fashion newsletter called Line Sheet that covers the industry and its power brokers, Puck co-founder and editor-in-chief Jon Kelly told Axios.
"We think the professional fashion audience is underserved," he said. "And we also see a pretty clear commercial advertising opportunity."
💰 Why it matters: Luxury advertising continues to show resilience in the face of a broader economic uncertainty impacting the ad market.
The New York Times, for example, credited luxury ads with an increase in quarterly print revenue last quarter.
Details: Sherman, who starts next month, will begin by authoring a weekly newsletter on Mondays and later will add another dispatch on Thursdays, a similar biweekly cadence that Puck uses for other writers.
Her columns will home in on powerful people running the fashion industry, which Sherman argues is under-covered.
Many of the executives running fashion are some of the richest people and families in the world, Sherman told Axios. "And there's maybe one Forbes cover story about Bernard Arnault [the chief executive of LVMH] every four years."
Be smart: The fashion industry today is covered by a few paywalled trade publications, such as Sherman's alma mater, Business of Fashion, and Penske-owned Women's Wear Daily.
👠 Large lifestyle publications tend to focus on consumer trends, like runway looks.
The big picture: More companies are eyeing fashion as the market booms.
Graydon Carter told Axios last week that he's in discussions with an editor about launching a fashion magazine in the fall.
United Talent Agency launched a fashion division last month.
What to watch: Kelly said Puck has roughly 240,000 free and paid newsletter subscribers. The New Yorker reported in December that Puck has roughly 30,000 paid subscribers.
The company plans to close a series B funding round this year.
5. Lifehacker sold to Ziff Davis
Lifehacker, a website that focuses on tips and tricks for living a better life, has been sold by its parent G/O Media to Ziff Davis, sources told Axios.
The big picture: The sale comes amid portfolio changes at G/O Media.
Details: Staffers were alerted Monday morning that the site would be sold to Ziff Davis for an undisclosed amount.
They were told that no employees would lose their jobs as a part of the sale, according to two sources familiar with the meeting.
Catch up quick: Lifehacker launched in 2005 through its parent at the time, Gawker Media. Univision bought Gawker Media in 2016 for $135 million.
It sold those assets under the rebranded name of Gizmodo Media Group to private equity firm Great Hill Partners in 2019, reportedly for less than $50 million. The company later rebranded itself as G/O Media.
Ironically, Great Hill used to own Ziff Davis. It sold the company, which is parent to titles like Mashable and PCMag, to digital holding group J2 in 2012. J2 rebranded to Ziff Davis in 2021.
6. AM radio faces EV threat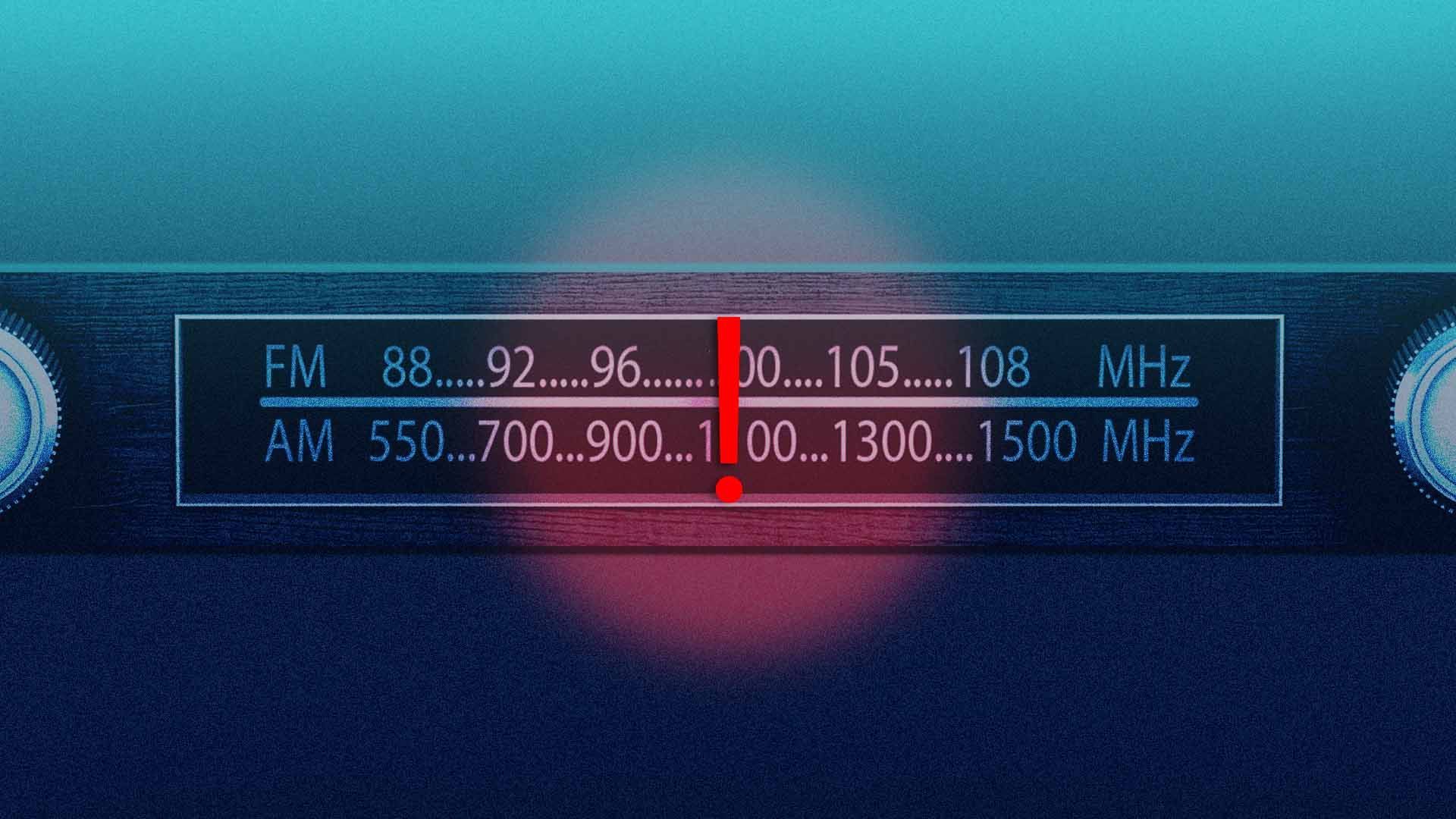 Some electric vehicle manufacturers are eliminating AM radios from their cars, which government officials fear could put people at risk in an emergency, Axios' Joann Muller writes.
Automakers say the electric motors interfere with AM frequencies, creating annoying buzzing noises and faded signals.
Why it matters: AM radio is one of the critical ways that federal, state and local officials communicate with the public during natural disasters and other emergencies.
By the numbers: Terrestrial radio (both AM and FM) reaches 92% of the U.S. population, more than any other medium, according to Nielsen.
Nearly 50 million people listen to AM radio, according to Nielsen figures provided by the National Association of Broadcasters.
7. A24's big payoff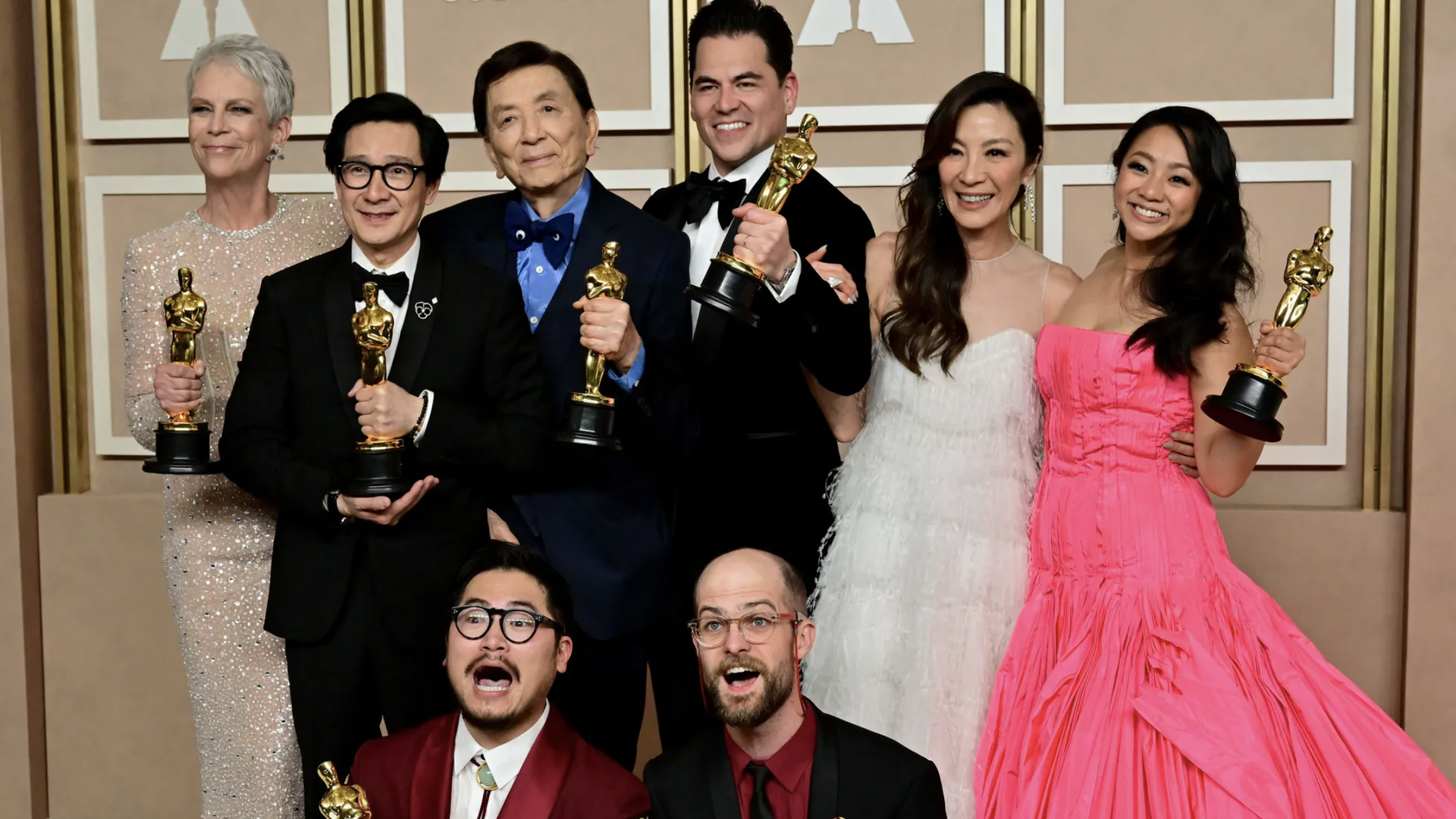 A24's sci-fi comedy "Everything Everywhere All at Once" took home seven Academy Awards, including best picture — marking one of the most noteworthy feats for an arthouse film in Oscar history.
🐳 The studio also took home two awards for its drama "The Whale," giving it more awards than any other movie studio.
Why it matters: Sunday's success marks a significant milestone in A24's journey from a fledgling indie studio to an industry juggernaut.
Flashback: Last year, the company raised $225 million to fuel its expansion. Variety reported that the studio was exploring a sale for up to $3 billion and that Apple eyed buying it.
8. 🏆 1 fun thing: Award show bounce back
Viewership for the 95th Academy Awards jumped 12% from last year's event, a small sign of momentum for the struggling award show industry.
📈 Why it matters: With 18.7 million viewers, the Oscars on Sunday on ABC garnered more viewers in the past three years than any other award show.
Last year's event drew 16.6 million viewers, a significant increase from the 2021 awards, which drew fewer than 10 million viewers — an all-time low.
Of note: The telecast faced stiff competition from HBO, which aired the season finale of its latest hit, "The Last of Us," at 9pm ET on Sunday.
Go deeper: The Oscars fight for relevance in the streaming era