Axios Media Trends
June 12, 2018
Thanks for subscribing to Media Trends. Tell friends to follow along by signing up here.
1 big thing: Facebook hits back at publishers with new archive policy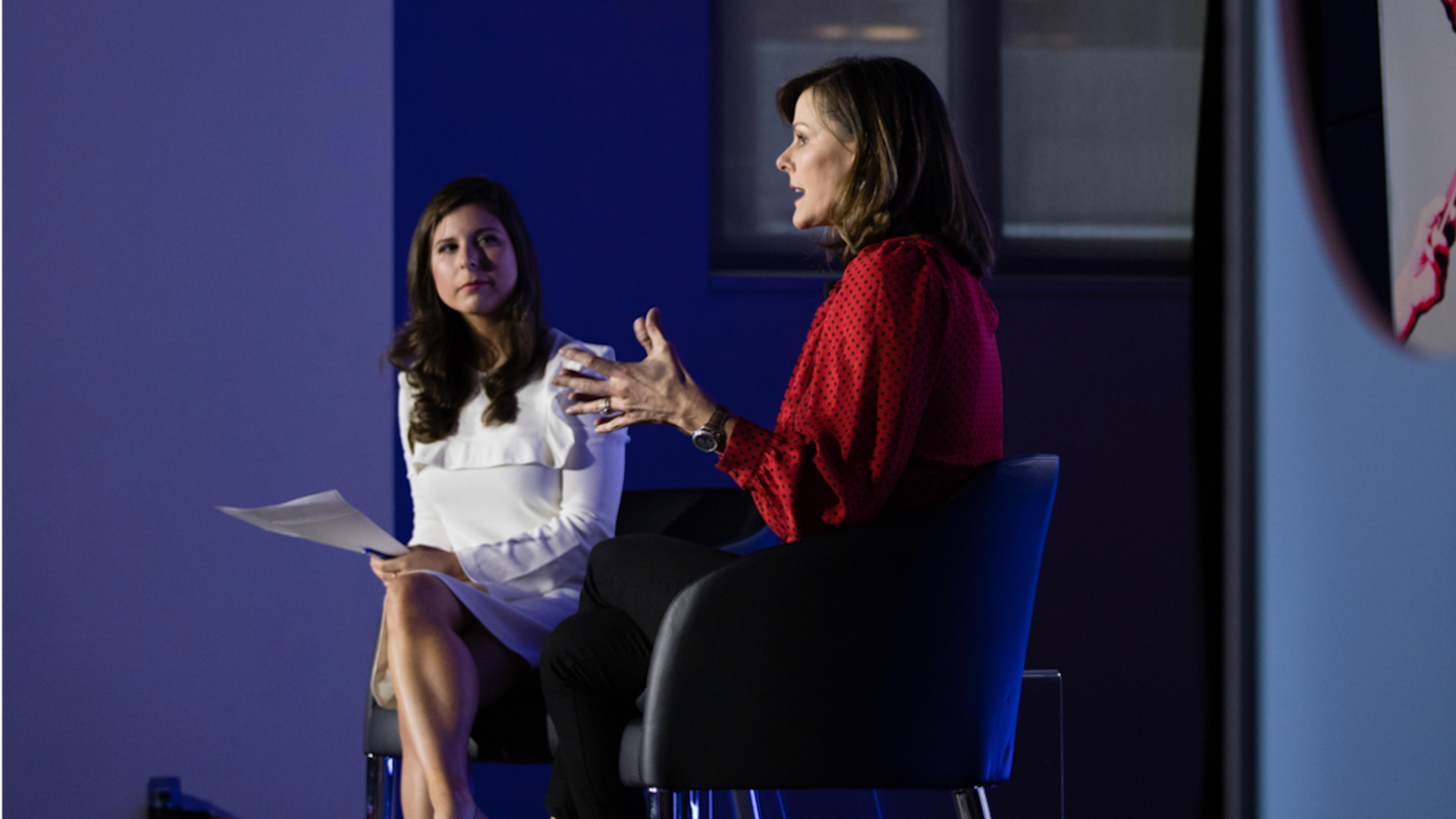 Speaking at Axios' Media Trends event Monday night, Facebook's head of global news partnerships Campbell Brown formally announced a policy to try to appease publishers' concerns over a controversial archive of political ads on its platform, which would also include ads promoting publishers' political content.
Facebook's solution: "There will be two separate archives," Brown told me. "One will say 'political ads,' one will say 'news platforms.'"
Why it matters: It's Facebook's latest effort to make nice with publishers, which continue to show frustration with changes and experiments to news functions on its platform.
The backdrop:
The details: Brown said Facebook would not grant publishers' request for an exemption, but that Facebook is building out a separate archive to address concerns that there wasn't a clearer distinction between publishers' content and political ads.
The archive will not be ready for a few weeks, so publishers will have to be a part of the current archive structure until a separate archive launches.
"This is something that news publishers have pushed us to do so I was very surprised to hear news publishers don't want that kind of transparency," Brown said.
"Publishers who are worried about being clumped in at this point in time can pause their advertising."
— Facebook's Campbell Brown
When it comes to hiring journalists, Brown also told me that the people filling much talked-about jobs for "news credibility specialists" will "help us begin to build out a process for verifying different news organizations," signaling that Facebook is willing to give curated news a shot, despite past forays into human-curated news have led to one problem after another.
When I pressed her about whether or not this makes Facebook a media company, she said "totally not a media company" and reminded the audience that she was hired as a former journalist. "Facebook is not a news organization. We're not becoming a news organization."
"Having more people on my team, on our standards team, who understand journalism and the principles behind it is a good thing — and its not to do journalism but to bring the ideas and the understanding of what it's like to work in a newsroom and what newsrooms need into the Facebook environment."
What's next: Facebook is also planning to launch 20 news shows for its video platform Watch by the end of this summer, Brown told me, including a new weekly business show from Quartz, that will launch by the end of the summer.
A good point raised by Mike Shields @digitalshields: "Everybody in media is way mad at Facebook. But that's not stopping a bunch of news orgs from taking FB's money to launch Watch shows."
Bottom line: Via Axios' David McCabe: "Facebook's relationship with the news industry remains rocky, even as the company takes steps to mend fences."
2. A decision for the history books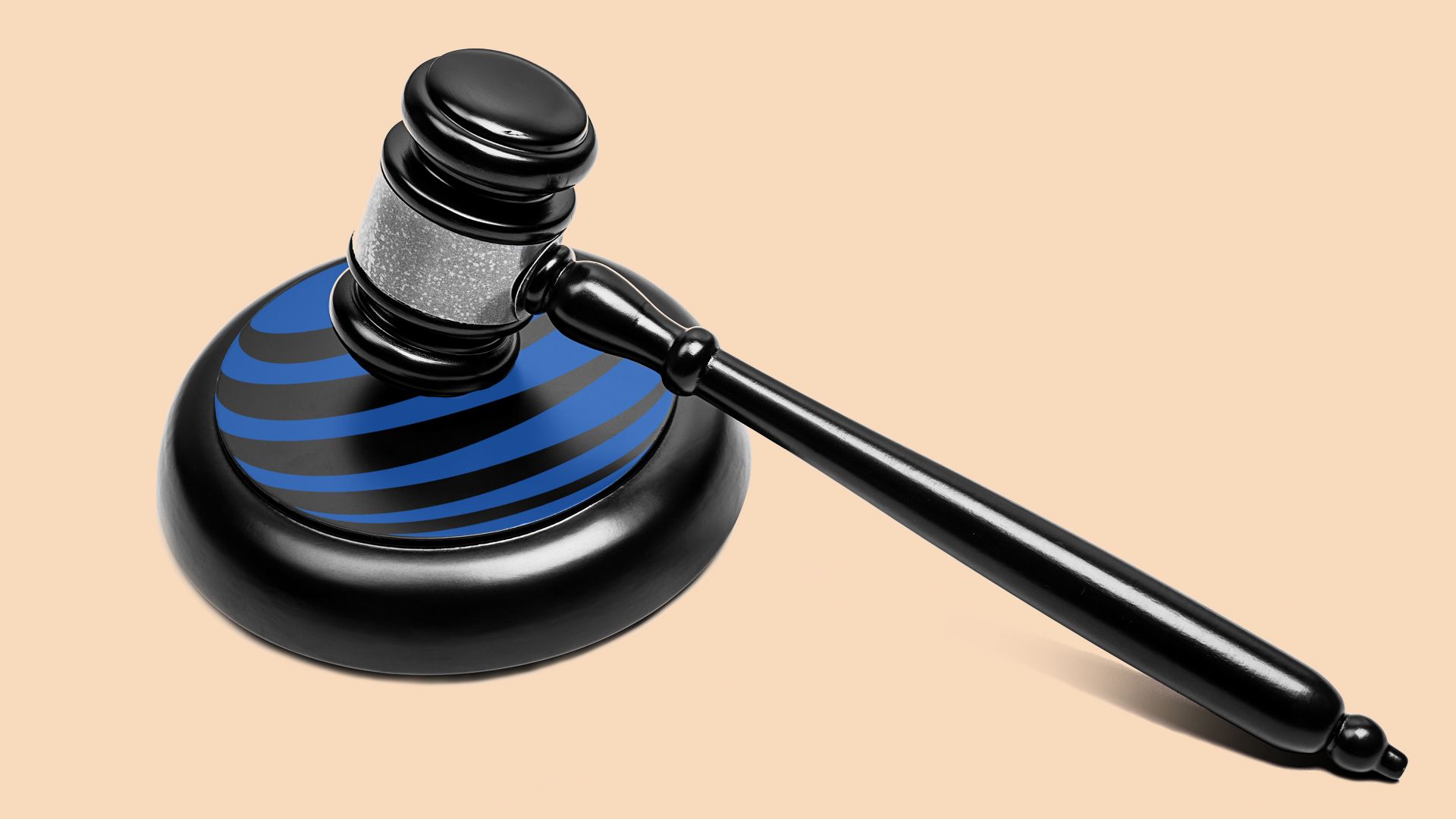 A federal judge will decide Tuesday whether AT&T can acquire Time Warner for $85 billion. The verdict follows a more than six-week long trial after the government sued to block the mega deal.
Why it matters: Today's court decision will shape the media and telecom landscape for decades to come, as it will set off chain reactions for other media mergers and will help determine how viewers watch video content.
There are a range of possible outcomes:
Judge Richard J. Leon could choose one of two straightforward options: clearing the deal or blocking it outright.
But he could also green-light the purchase only if certain conditions are met, regardless of whether he finds that it violates antitrust law.
Between the lines: A win for AT&T would probably make it easier for TV networks to merge with a tech or telecom company — essentially fusing the content delivery systems with the content itself.
What we're hearing: News coverage and analysts' notes over the past several months have suggested that the DOJ failed to deliver a compelling argument to block the merger. But those headlines could be over-simplifying the logic of the case.
What to expect: Leon has called reporters and stakeholders back to the court room to issue an official ruling Tuesday afternoon. This is highly unusual for a district court judge, and could foreshadow a complex ruling.
Go deeper: See our list of the possible outcomes.
3. Comcast readying Fox bid pending AT&T decision
Comcast is preparing to announce a bid for 21st Century Fox on Wednesday if the AT&T-Time Warner deal is approved, sources tell CNBC and others.
Why it matters: Fox initially rejected a higher bid from Comcast, fearing regulatory hurdles that come with a vertical merger, according to SEC filings. But if AT&T's merger with Time Warner is allowed, Fox may have reason to consider a higher bid from Comcast.
Be smart: Generally speaking, there hasn't been as much of a regulatory fuss over a Disney merger as there would be over a Comcast merger, and Fox execs have vocalized support for Disney as a merger partner over Comcast. This could be Fox trying to play the cards it's been dealt.
Bottom line: Nothing's a sure bet. And no matter what the outcome for the AT&T/Time Warner deal, regulators will still have to evaluate this deal and every other on its own, regardless of precedents set by other similarly structured — but different — deals.

Go Deeper: What the regulatory hurdles could be
4. Trump's trade wars hit U.S. media businesses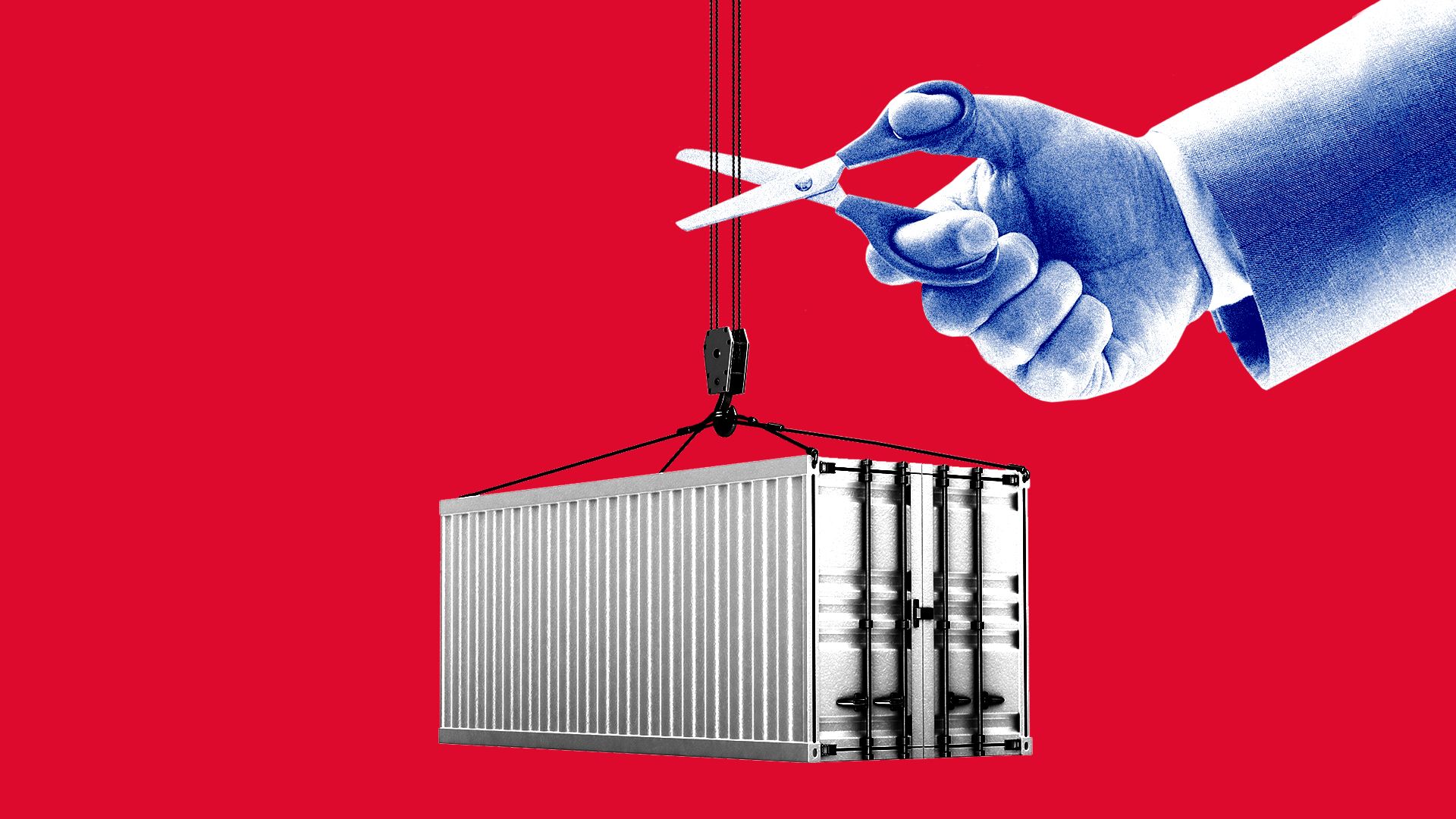 The Trump administration is engaging in trade wars on multiple fronts, and media businesses have become collateral damage. 
Movie studios are expected to take a hit with Chinese trade retaliations. "Negotiations over improved market access for U.S. movie producers via China's strict quota system and a larger slice of profits have stalled," per Reuters.

Newspapers ache under Canadian print tariffs. The Commerce Department has floated adding anti-dumping tariffs up to 32% on newsprint and other Canadian paper goods, because they argue the law unfairly gives Canadian paper producers a leg up. The threat of tariffs are beginning to choke local American newspapers, come of which have announced dozens of layoffs as a result.

NAFTA could threaten current data standards that govern social media and tech companies' data activities.
5. Ad targeting shifting from background to interests
Executives from brands, publishers and non-profits argued last week at Nielsen's Consumer 360 Summit in Washington that using traditional demographics, such as race and religion, to target advertisements to people is often less effective than targeting people by their diverse interests, such as movies and hobbies.
Why it matters: Data-based marketing has made this type of targeting possible. In the past, placing TV or newspaper ads allowed marketers to target by age, gender and location. Today, there are many more targeting opportunities —and more diverse targeting can be more effective.
Key stat: Over 70% of real total expenditures growth from 2005-2015 came from ethnically-diverse consumers, per Nielsen.
Cultural bias in marketing: Some suggested that cultural biases of algorithms and marketing programs affect marketers' ability to accurately reach a multicultural audience.
"The definition of cultural ID is changing," says Maya Peterson, Director, Creative Strategy, Viacom's marketing services team.
Our cultural assumptions inform our algorithms, says Edwin Wong, SVP of Research and Insights at Buzzfeed.
Go deeper: Multicultural millennials on mobile devices spend over $65 billion per year.
6. Psych economy: News companies using your emotions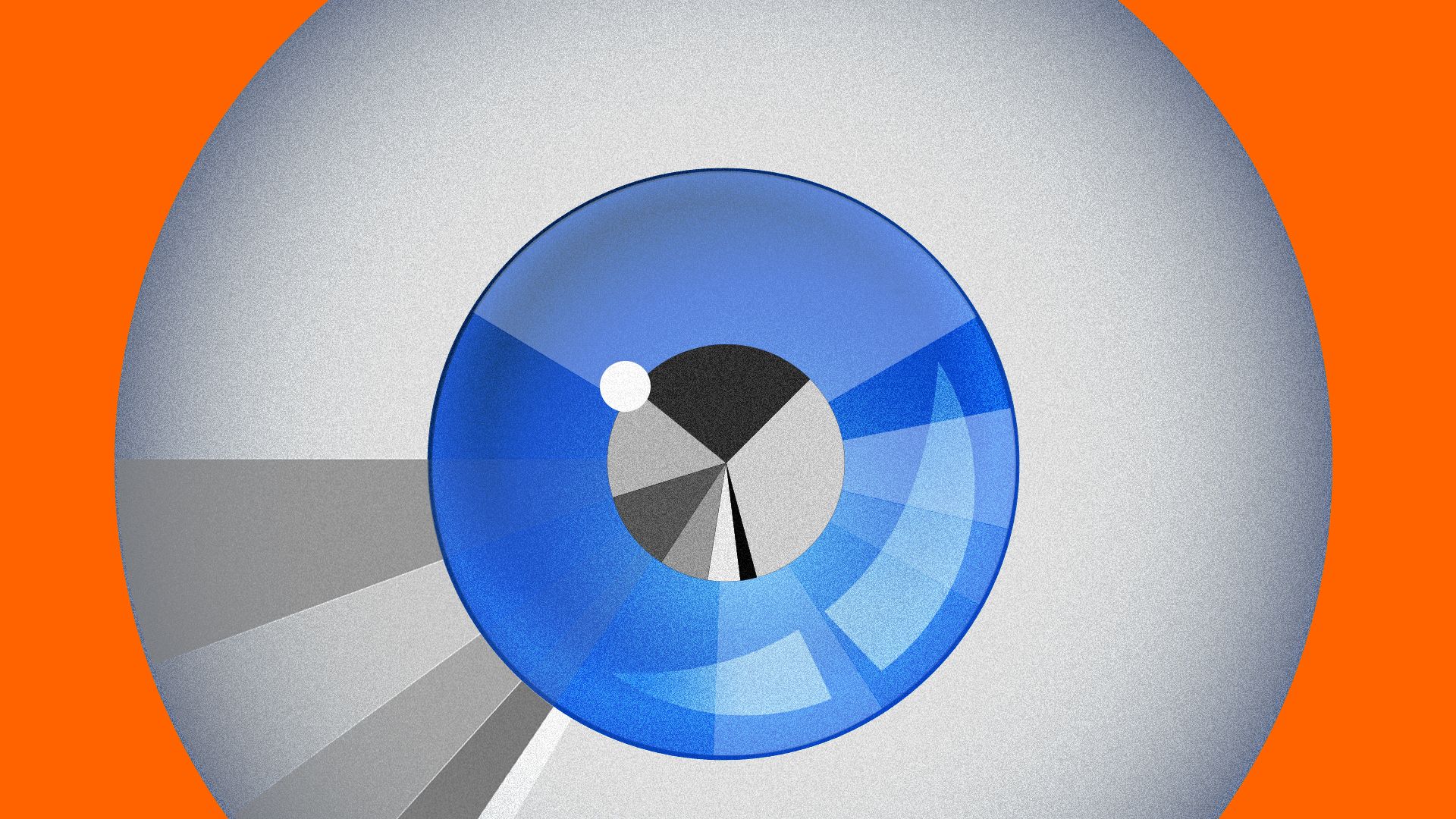 Publishers are investing in new technologies to serve users more personalized content based off of their emotional response towards about certain topics and stories.
Why it matters: For decades, dated metrics of marketing success, like click-through rates, have been used to justify ad spending and other marketing investments. Now, AI will help marketers understand what motivates someone to buy or take action on something, and that may not always be a click.
Between the lines: Facebook has taken a beating from the media for filling feeds with news that plays on readers' emotions and pre-existing views.   Now, media companies are stealing some of those tricks. 
The difference is that these experiences are customized per user, and your emotional response to any content cannot be seen or influenced by another person's reaction displayed in a feed.
ESPN announced at its first network Upfront this year that it can target ads to sports fans across its digital platforms based not only on their interests or demographics—like Facebook and Google do—but on their wildly changing emotions, Quartz reports.

It gets most of the data used from consumer behavior with their digital properties, like its ESPN app.

The New York Times' Advertising & Marketing Solutions Group plans to launch Project Feels this year, a data science project where the intent is to understand and predict how emotions and engagement connect.

The Times will launch "perspective targeting" based on machine learning as a new ad product, which allows advertisers to target their media against content predicted to evoke reader sentiments like self-confidence or adventurousness.

CNN's Great bIg Story announced "E.Q." (Emotional Quotient)  last year — an analytics tool that examines the emotional impact of stories.

It's currently used internally to determine the emotional response of videos evoked across platforms but they are continuing to invest in the technology to develop it for use for clients. 
Go deeper: Marketers: AI will make clicks less relevant
7. News, arts, tech dominate podcast revenue
Podcast revenue continues to explode, growing by 86% year over year to $314 million from 2016-17, according to a new IAB & PwC research study.
Why it matters: That's still a tiny amount of money compared to other mediums that bring in dozens of billions of dollars — (roughly $70 billion for TV in the US and $90 billion for digital) — but the growth should prove to be a hopeful sign to marketers that audio is gaining momentum with marketers.
The good news for news: News and politics podcasts account for roughly 13% of all podcast revenue. It is a category beat only by arts & entertainment and technology podcasts, which bring in over 16% and 14% of total podcast revenue in the U.S., respectively.
8. Platform wars: Instagram goes after YouTube, Snap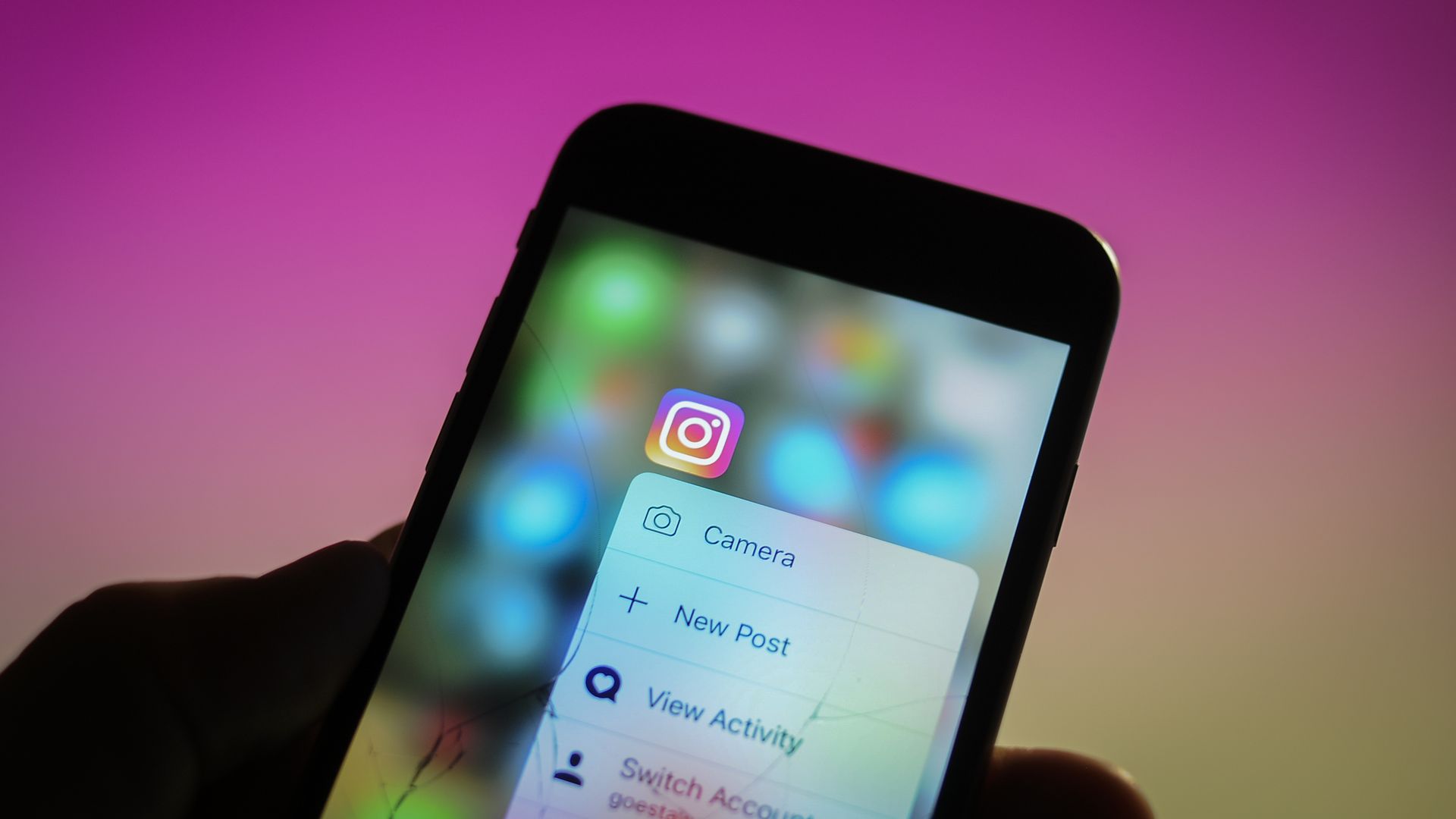 Instagram will reportedly launch a long-form video hub on June 20th, per Techcrunch. Some of the details of the new feature, via Techcrunch:
"Format: Instagram will let creators upload 4K, full-screen, vertically oriented videos ranging much longer than the current 60-second limit on videos."
"Destination: The videos will be available from a centralized hub featuring curating sections of popular videos and an option to continue watching clips you've already started, though it's unclear where in its app or a separate Instagram will host this destination."
"Launch Partners: Instagram has been meeting with social media stars and content houses to establish launch partners for the June 20th reveal."
"Monetization: Instagram plans to let creators earn money off their long videos, though it hasn't finalized how yet. That could take the form of pre-roll ads or mid-break commercials, with creators potentially earning a revenue share."
The bigger picture: It's also rumored that Instagram may announce that its reached the 1 billion user milestone on the 20th, which is key to Facebook's long-term growth strategy, as overall engagement with the main Facebook app continues to decline for younger generations.
9. 1 China thing: The modern way to file for divorce
You can now file for divorce on WeChat in China, Business Insider reports. The country's biggest messaging platform rolled out a trial "divorce" functionality in Guangdong province, "which is home to major cities including Guangzhou and Shenzhen."
Why it matters: Smartphone apps have displaced newspapers, brick and mortar shops and taxi services. Now, they're coming after courts.