Axios Media Trends
September 14, 2021
Today's Media Trends is 1,487 words, a 6-minute read. Sign up here.
Situational awareness: The bankers have been busy.
Mailchimp is being bought by Intuit, the maker of TurboTax and QuickBooks, for $12 billion in cash and stock.
TMZ was acquired by Fox Entertainment from WarnerMedia, reportedly for around $50 million.
Amazon has been reported as the likely front-runner for the multi-year NFL Sunday Ticket deal.
1 big thing: New Gates-backed outlet will tackle climate change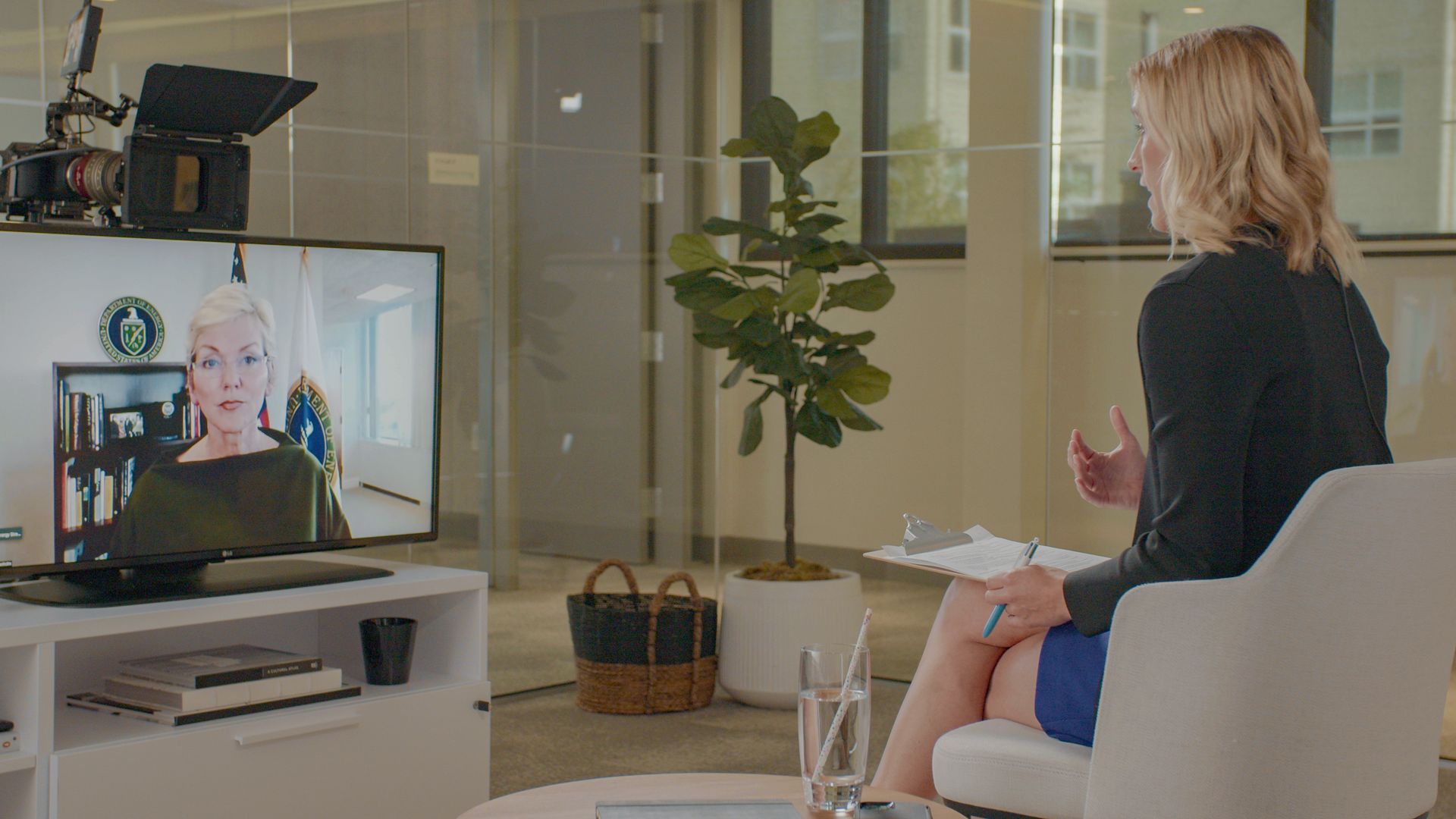 An energy coalition launched by Bill Gates is backing Cipher, a new publication dedicated to the coverage of the climate crisis, its new editor tells Axios.
Why it matters: The outlet promises to have complete editorial independence from its backer, Breakthrough Energy, a six-year-old climate advocacy network founded by Bill Gates.
"Consider Breakthrough Energy the driver — and Cipher the narrator," writes Amy Harder, the site's new executive editor, in a manifesto describing Cipher's mission.
Details: Harder, an Axios and Wall Street Journal alum, has spent over a decade covering energy and climate from Washington D.C.
Now based in Seattle, she will author a weekly newsletter and host a regular video series. She plans to hire a staff that will help launch a full website next year.
The word "Cipher" means zero. Breakthrough's mission is to find solutions that will take society from the 51 billion tons of greenhouse gases emitted per year today to zero by 2050.
For now, the publication will be made available for free without ads or subscriptions and will be fully funded by Breakthrough Energy. Executives may consider additional ways to introduce sponsors for its events and newsletters in the future, but that's not in its current plans.
What's next: Cipher officially launches on September 29th.
2. Scoop: Nexstar eyeing more acquisitions
Nexstar, the local broadcasting giant that recently bought The Hill for $130 million, is mounting an aggressive acquisition campaign, sources tell Axios.
Details: The company is going after smaller media companies that cover the three pillars of its content strategy: sports, news, and weather.
According to two sources familiar with the deal conversations, Nexstar is trying to invest in smaller companies across digital and audio that can help bolster the digital presences of its local TV stations.
One source called Nexstar "thirsty," given how aggressive it is being in pursuing full acquisitions over shared content and distribution partnerships.
The big picture: Many media companies are looking to grow in scale by acquiring smaller players, as doing so allows them to stay independent, instead of needing to be acquired or merge with another company.
Crain Communications, one of the largest privately held business media publishers, is eyeing several small-scale acquisitions, two sources tell Axios. The company is eyeing smaller, distressed assets that can help it scale across new verticals.
Ozy Media, executives told Axios last week, has named billionaire businessman Marc Lasry as its chairman. Lasry said he intends to use his existing relationships with firms like Goldman Sachs and Morgan Stanley to help the company do more deals.
3. Exclusive: GovExec completes 9th acquisition as revenues double
GovExec, the media and insights company targeted to government leaders and contractors, is acquiring Market Connections, a government research and insights company, executives tell Axios.
It's the company's ninth acquisition since spinning off from Atlantic Media in March 2020.
Deals have become a key part of GovExec's growth strategy, as it looks to build the dominant media company that serves public sector workers.
By the numbers: The pandemic brought newfound attention to government services, which is very clearly reflected in GovExec's growth.
The company is on track to bring in $50 million in revenue this year, up from about $20 million in 2020, and continues to be profitable.
When it spun off from Atlantic Media in March 2020, it had 80 employees. Today, it has more than 200.
"We were the right platform at the right time," said Connie Sayers, the president of Government Executive Media Group. The growing importance of the public sector "drew a lot of organic growth."
The company's business model has also shifted with its digital transition to be less dependent on lead generation and more dependent on data and insights.
GovExec also owns a few journalism outlets such as NextGov, Defense One and Route Fifty.
"Groundbreaking journalism is really the center of the business model," Hartman notes.
4. Scoop: New hires at Rolling Stone, Capital B
Rolling Stone plans to soon announce the first two big hires under its new editor-in-chief Noah Shachtman:
Lisa Tozzi, formerly of BuzzFeed News and The New York Times, will be Rolling Stone's new digital director, overseeing the RollingStone.com website and its daily news operation.
Nancy Dillon, formerly the west coast bureau chief for the New York Daily News, is joining Rolling Stone as a senior reporter, based in Los Angeles.
Why it matters: The hires represent Shachtman's commitment to breaking news at Rolling Stone.
Dillon has a strong reputation for breaking big stories, like the investigation into Allen Weisselberg's role within the Trump Organization.
"Lisa and Nancy are two of the best in the business. I can't wait for us to team up — and start taking this newsroom to the next level," Shachtman said.
Capital B, the new, black-led, nonprofit news organization reporting for Black communities across the country, has hired Gillian White to lead the company's revenue and programming initiatives.
White was most recently a managing editor at The Atlantic.
She is going to build out the company's events and podcast programs, as well as oversee special projects and all of the Capital B's earned revenue.
The big picture: The outlet, co-founded by former Vox Editor in Chief Lauren Williams and The Trace Managing Editor Akoto Ofori-Atta, will launch its first local newsroom in Atlanta.
The company is also bringing on Jewel Wicker, formerly the co-host of the award-winning Crooked Media podcast about the 2021 Georgia Senate runoffs, as editor at large.
The bottom line: "It's really important for us that we don't rely solely on philanthropy," says Williams. "And that we figure out a way to have a diverse and sustainable business as we build out across the country."
What's next: Capital B will launch officially this fall.
5. 🚀 Winklevoss twins back new space media startup
Payload, a new digital media company focused on the business and policy of space, is hoping to bring more professional coverage to an industry that's growing very big, very fast.
Details: The new company has raised a $650,000 seed round, mostly from Winklevoss Capital, the venture firm run by Cameron and Tyler Winklevoss, as well as Andy Weissman and Sam McIngvale.
"We're very confident that we've raised the right amount of money to get to profitability in the next 12-18 months," said Payload co-founder Mo Islam.
Like many new media upstarts, Payload's business model today revolves around a weekly newsletter. Soon, that newsletter, which includes sponsorships, will go daily.
In the future, it plans to build complementary products like events and podcasts, or more newsletters.
Be smart: Payload sees an opportunity in being able to provide marketers with a place to reach high-level space influencers.
Nearly 400 new angel-backed and venture-backed space companies have been founded and funded in the period from 2000 to 2020, according to BryceTech, a space technology company.
Today, space startups spend up to 40% of all venture capital dollars on Google, Facebook and Amazon, according to one report, even though those environments aren't ideal for reaching space decision-makers.
6. Exclusive: Front Office Sports adds subscriptions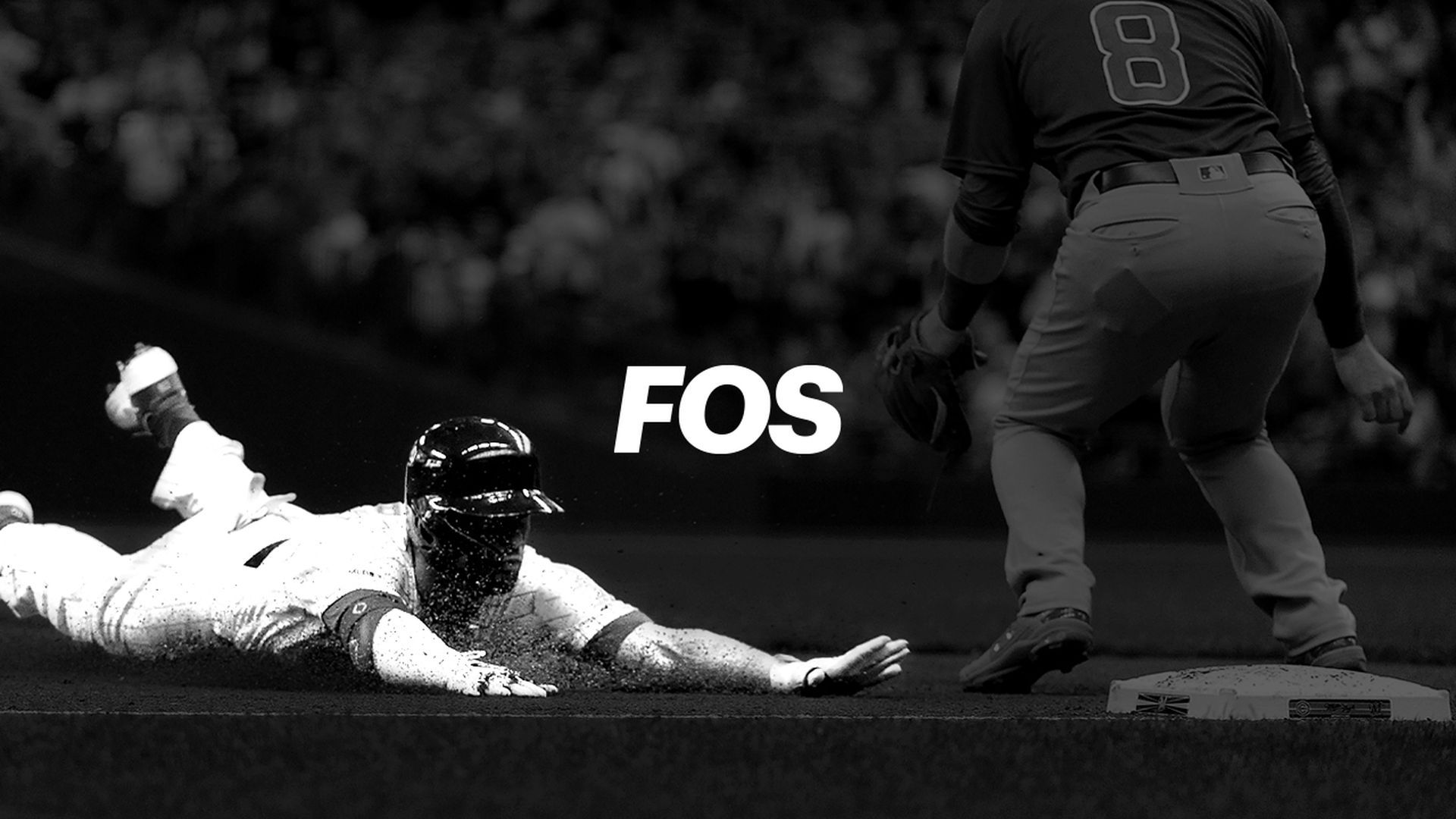 FOS, formerly known as Front Office Sports, is launching a paid subscription product, CEO Adam White tells Axios.
Details: The new product, called Insights, will include a full suite of tool, data and exclusive reporting catered to sports business professionals.
On the content side, the subscription will include long-form deep dives on sports industry topics "Scouting Reports," as well as short, timely reports on emerging trends called "Heat Checks."
"Scouting Reports" will cover topics like connected fitness and sponsorship opportunities in men's cosmetics.
It will also include highly-curated directories of funding rounds and top investors in the sports industry, updated weekly with new deals.
The Insights team, led by former banking analyst Liam Killingstad, will also be hosting member-exclusive panel discussions, regular meet-ups in major markets across the United States, and in-person events at industry tent poles like the Super Bowl and Final Four.
The subscription will cost $300 annually or $50 monthly, which falls in-line with other premium professional subscription media products.
7. 1 🇺🇸 thing: The big lie spreads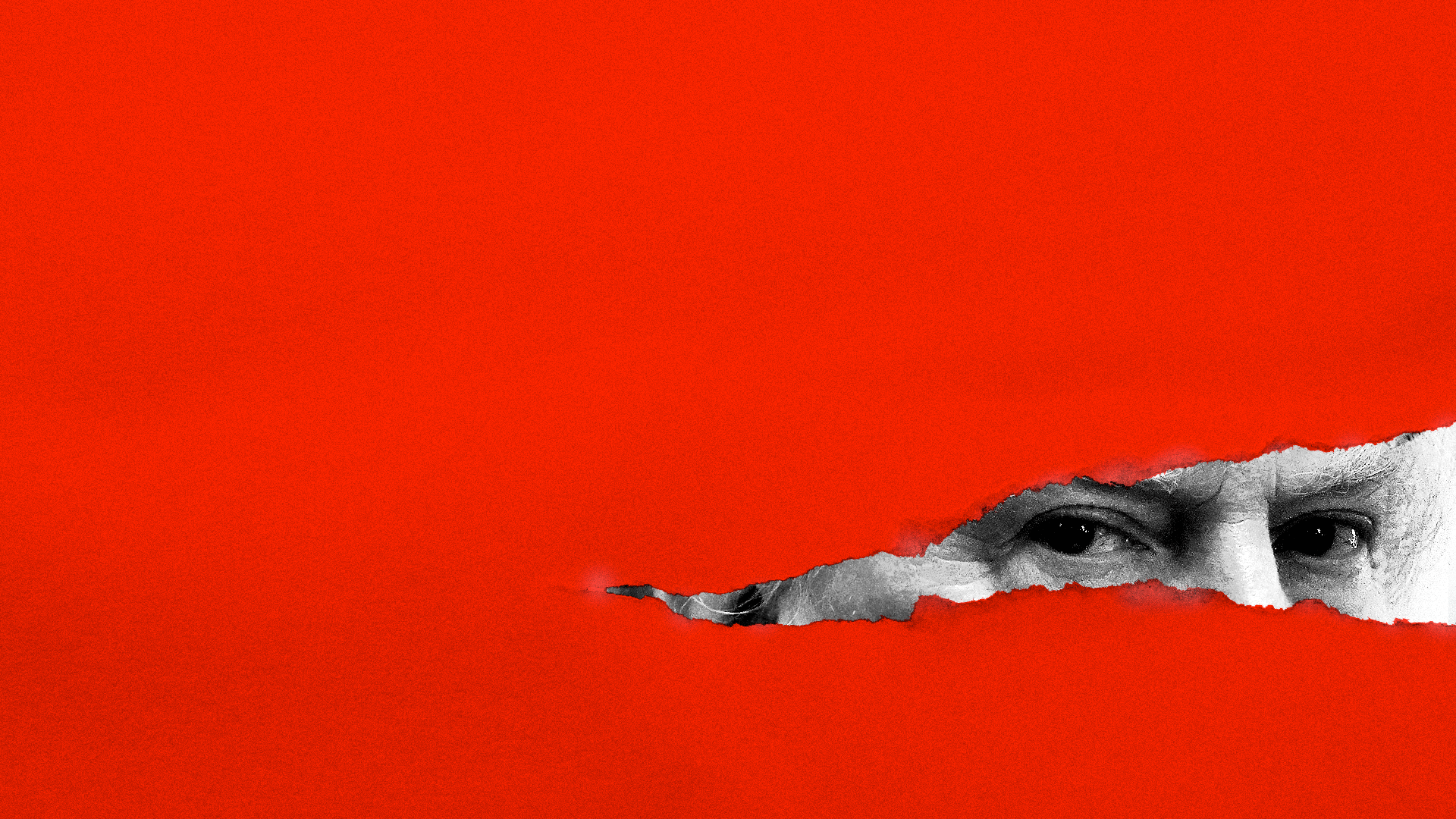 The "Big Lie," a falsehood peddled by former President Trump that the 2020 election was "stolen," is now being peddled by conservative media figures amid other down-ballot elections.
Fox Nation host Tomi Lahren said last week that the only thing that will save California Gov. Gavin Newsom in his recall election is "voter fraud." The claim has been peddled by right-wing media outlets and personalities for the past few weeks.
Google searches for 'voter fraud' in California have increased more than 5x over the last week, according to Google Trends data.
The bottom line: There's been no evidence of widespread voter fraud in either the California recall election or the 2020 presidential election.