Axios Media Trends
March 22, 2022
Today's Media Trends is 1,473 words, a 6-minute read. Sign up here.
📅 Axios inaugural What's Next Summit is on April 5. I'll be interviewing NBCUniversal News Group Chairman Cesar Conde and Accenture CEO Julie Sweet. Register here.
Situational awareness: Disney employees are planning a walkout Tuesday over the company's handling of Florida's "Don't Say Gay bill."
Go deeper: A deep dive on the strained tensions between Disney CEO Bob Chapek and former Chairman Bob Iger, via CNBC.
1 big thing: Don Jr. vs. Apple News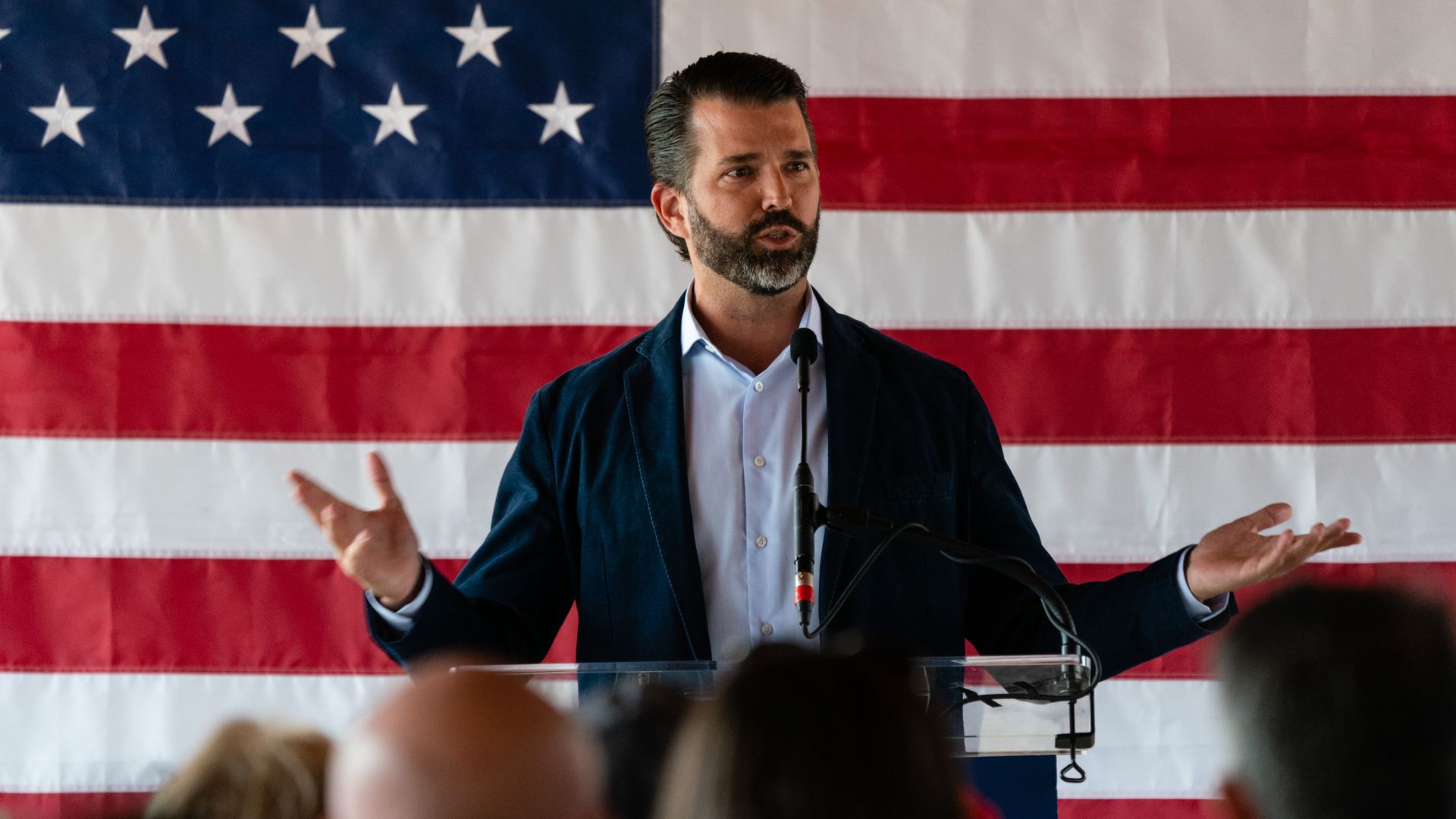 Don Jr. and Trump alumni are launching a news aggregation app "MxM News" that they hope will compete with the likes of Apple News and Google News.
Why it matters: The group sees an opportunity to fill a void left by the Drudge Report's waning influence, especially on mobile.
Drudge Report used to be one of the biggest news traffic distributors in the country. But the number of unique monthly visitors to the site has declined by 57% from 2018 to 2021, per Comscore.
MxM ("minute by minute") is being curated by around eight staffers. There isn't a plan to create content or hire journalists.
The founders are Don Jr. and Trump spokesperson Taylor Budowich.
Telegraph Creative, whose CEO is former Trump administration official Cliff Sims, is an equity partner and developed the app.
Between the lines: The company raised a small "friends and family" financing round but did not take any institutional or foreign investment, a spokesperson said.
The founders plan to raise a Series A in the coming months after building an initial user base.
The big picture: Trump alums have been building their own apps, tech and publishing vehicles in an attempt to circumvent what they see as an increasingly liberal internet and media ecosystem.
Yes, but: The news aggregation app market is a difficult one to break into considering several players — like SmartNews — have already raised hundreds of millions of dollars.
Others, like Apple News, are preinstalled on hundreds of millions of Apple devices.
2. Scoop: Smiths name new company "Semafor"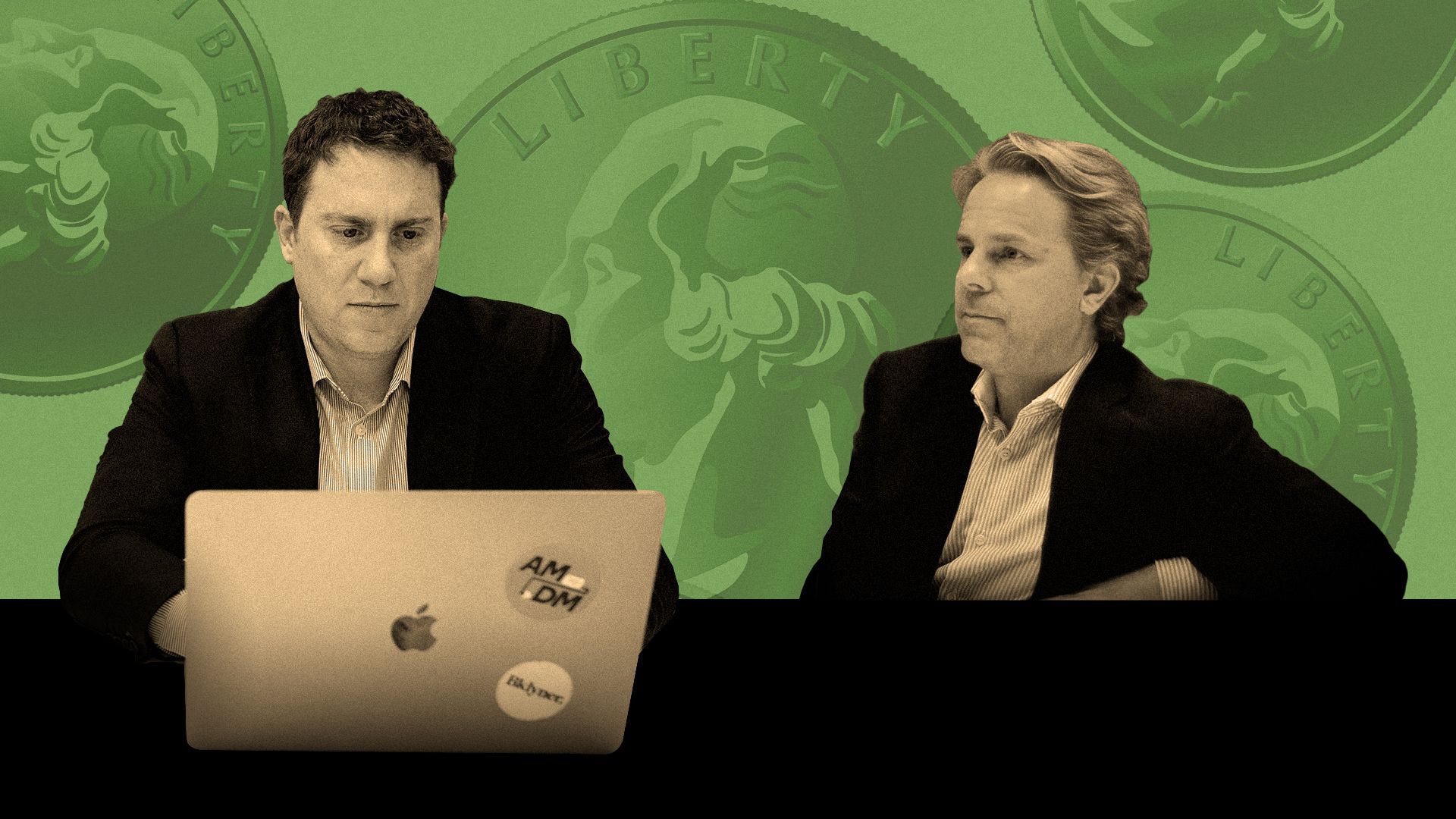 Ben and Justin Smith plan to name their new company "Semafor," a word used to describe a method of communication via two visual signals, the pair confirmed to Axios.
Why it matters: The word, which is roughly the same across dozens of languages, is meant to represent the duo's global ambitions.
The word "semaphore" is derived from the ancient Greek word meaning "sêma," or signal, and "phore," which means carrier or bearer of a signal.
The Smiths will use the phonetic spelling of the word, "Semafor,"as opposed to the more commonly used classical spelling, "Semaphore."
Justin Smith said they are very confident the company is in good shape as far as making sure the name is successfully trademarked globally. "We think this is going to be a very viable and successful option," he said.
The pair is hoping to use the URL semafor.com for its website.
Two sources told Axios that the pair was considering possibly debuting the Semafor name at an event during White House Correspondents' Association Dinner weekend at the end of April.
Justin Smith said they are still finalizing debut event plans.
The big picture: The Smiths are looking raise $20-30 million to launch a news organization by fall of 2022, according to people they've pitched.
The pair is offering equity to potential employees they've interviewed.
Two sources note that the pair may be raising a SAFE (simple agreement for future equity) round, which would allow them to convert funding into equity when they eventually raise money at a certain valuation.
What's next: The company plans to launch in the U.S. and one other large market later this year.
3. BuzzFeed buyouts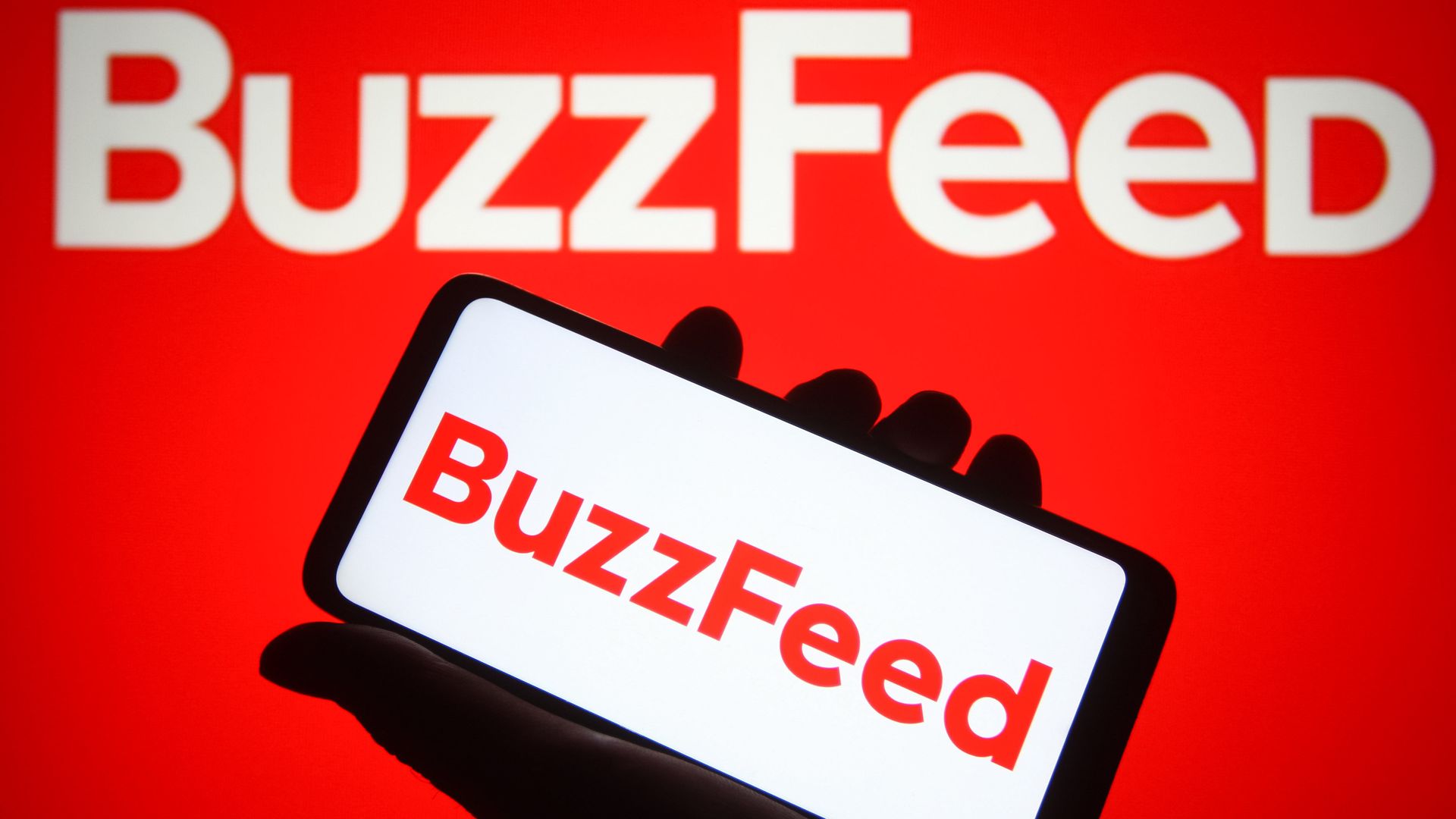 BuzzFeed's stock was flat on Tuesday following news of strong annual revenue growth and cuts to its news division to make it more profitable.
Yes, but: BuzzFeed's revenue may have been up higher year over the year, but it's still much lower than what it had initially promised to investors when it was preparing to go public.
BuzzFeed initially said it planned to make $521 million in 2021 in revenue and $57 million in profit.
Instead it made $398 million in revenue and $25.9 million in profit.
Why it matters: Several changes — including news buyouts, leadership changes and reinvestments — were announced on the call, signaling BuzzFeed's push to course correct following a volatile public debut.
Zoom out: BuzzFeed's stock has fallen more than 40% since its IPO in December to less than $5.
4. Russia's digital back door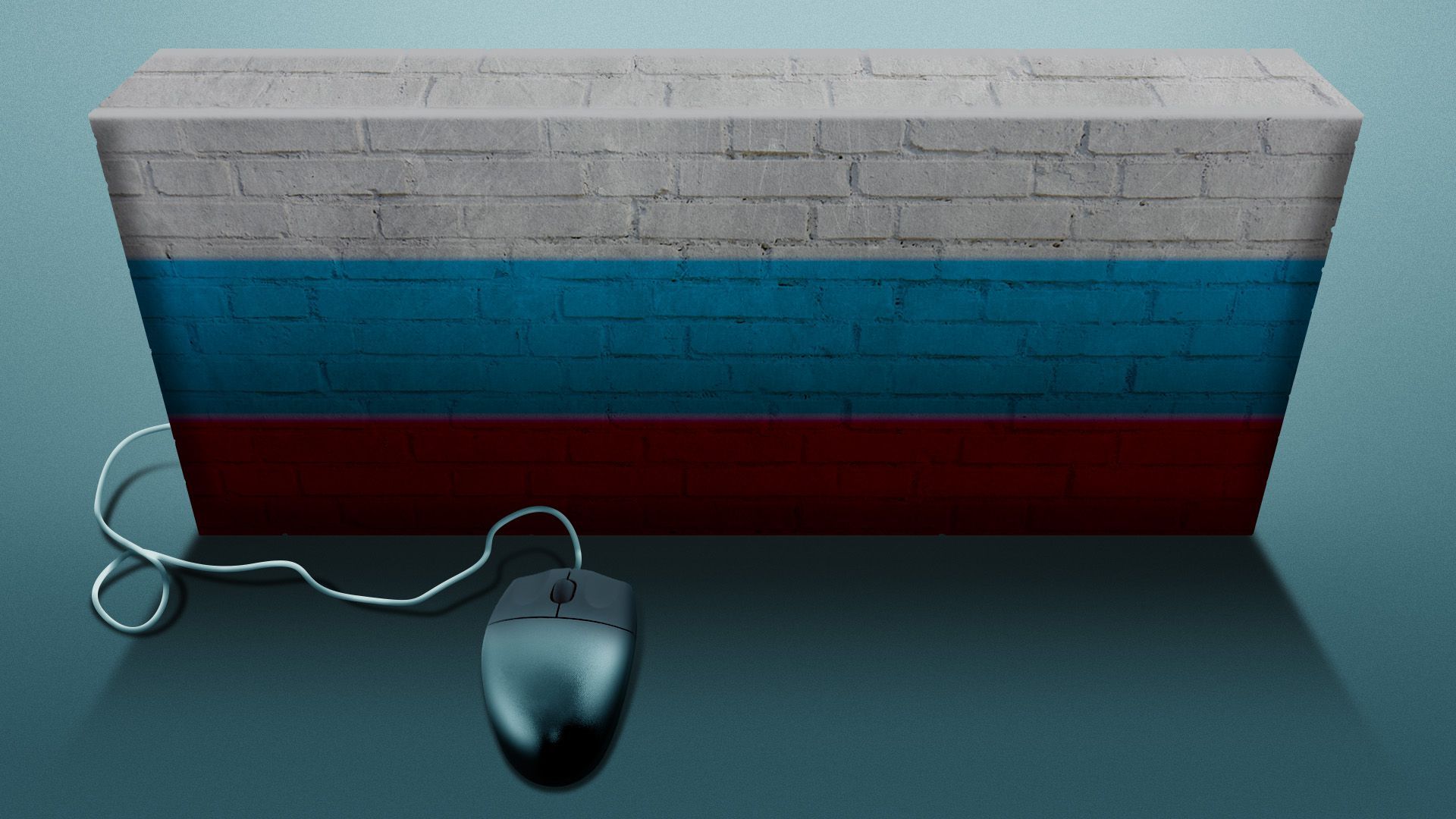 News outlets are finding creative ways to get around Kremlin efforts to block independent reporting inside Russia.
Tech workarounds range from carbon-copy websites to encryption tools and anonymous browsers.
Why it matters: While old-school circumvention methods like short-wave radio are being reintroduced, journalists trying to break through Russia's iron curtain for media are finding sophisticated digital techniques are more effective and efficient.
The U.S. government-funded Radio Free Europe/Radio Liberty have been mirroring websites for news sites being censored — making exact copies of them at new internet addresses.
Reality check: The Kremlin can block a mirrored domain once it's discovered, forcing news outlets to constantly shift to new domains.
Encrypted messaging channels, including Telegram or Whatsapp, are often used by outlets to communicate with their audiences to let them know which domains are active.
State of the art: News organizations are using encrypted channels to communicate with individual Russians on the ground who may provide photos and videos to Western outlets to verify and report on.
News sites and social networks are also beginning to establish their own Tor networks, which encrypt internet traffic and reroute it through thousands of servers around the world, making it virtually impossible to track.
Twitter last week announced its own Tor service that helps Russians access its site despite government efforts to block it.
The backdrop: Russians are desperate for accurate information.
Use of virtual private networks, or VPNs, which enable users to hide their locations to evade location-based restrictions, has skyrocketed.
Top10VPN.com, which tracks search volume data, saw the demand increase for VPN services peak at 2,692% above normal on March 14, after Russia announced it would ban Instagram.
5. Exclusive: FaZe Clan adds media heavyweights to board ahead of IPO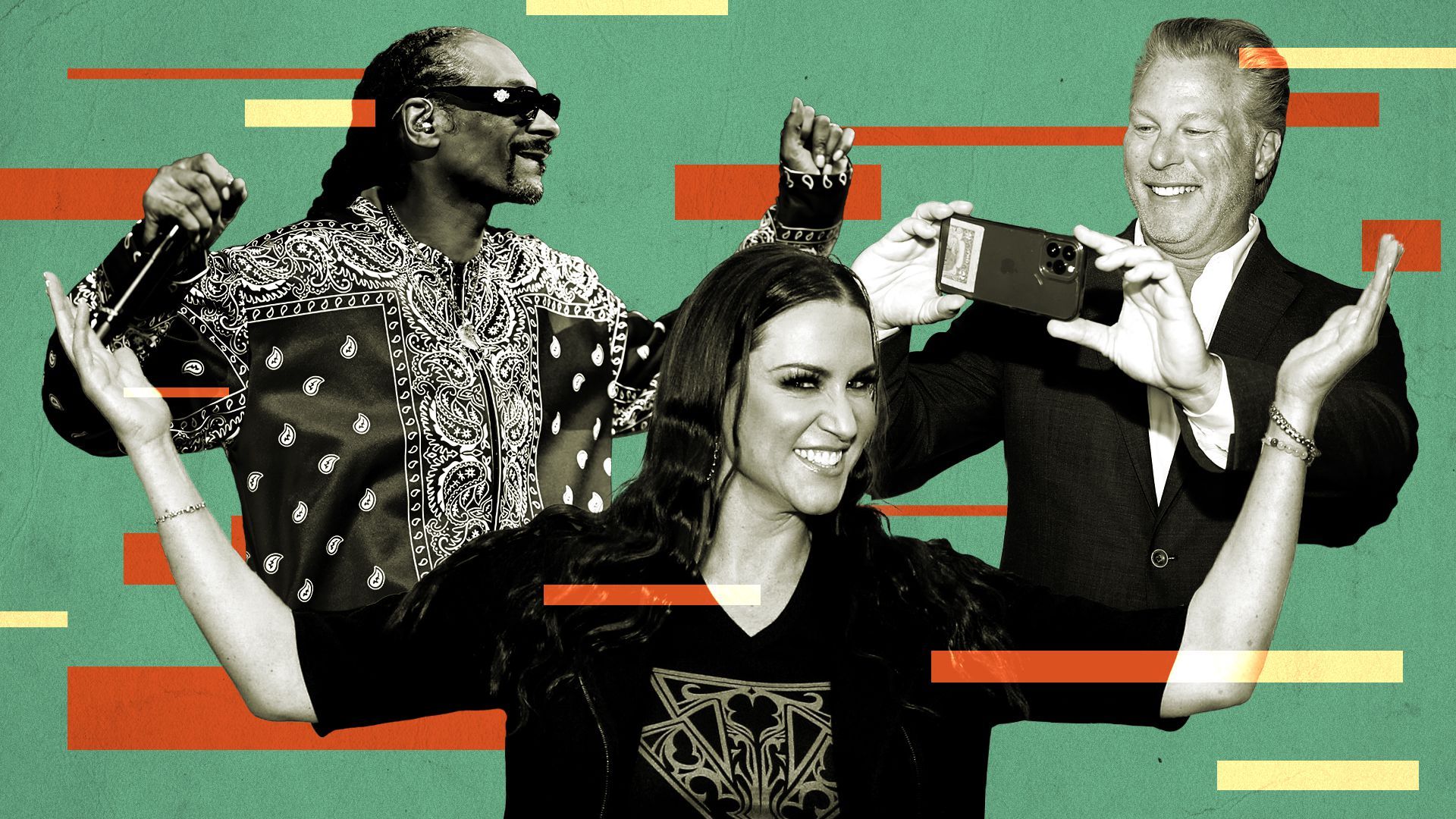 FaZe Clan, one of the biggest global esports companies, has added a slew of media and gaming heavyweights to its board as it prepares to soon go public.
The big picture: FaZe Clan is currently targeting $1 billion valuation after it merges with a blank check company called B.Riley Principal 150, which will take it public in the first half of the year.
Like most eSports organizations, FaZe Clan makes far more money off of entertainment deals and lifestyle content around its players and creators than it does actual eSports games.
Driving the news: New FaZe Clan board members include...
Stephanie McMahon, Chief Brand Officer of WWE
Ross Levinsohn, CEO of The Arena Group and Sports Illustrated
Zach Katz, founder and CEO of Carte Blanche
Snoop Dogg, who was announced last week
By the numbers: FaZe Clan brought in $53 million in revenue in 2021, up from $38 million in revenue in 2020.
Half of that revenue came from brand sponsorships.
What to watch: The eSports giant in May will debut a new show on Twitch called "FaZe1 The Warehouse," a 15-day, 24/7 livestream show.
6. Scoop: Recurrent Ventures acquires Business of Home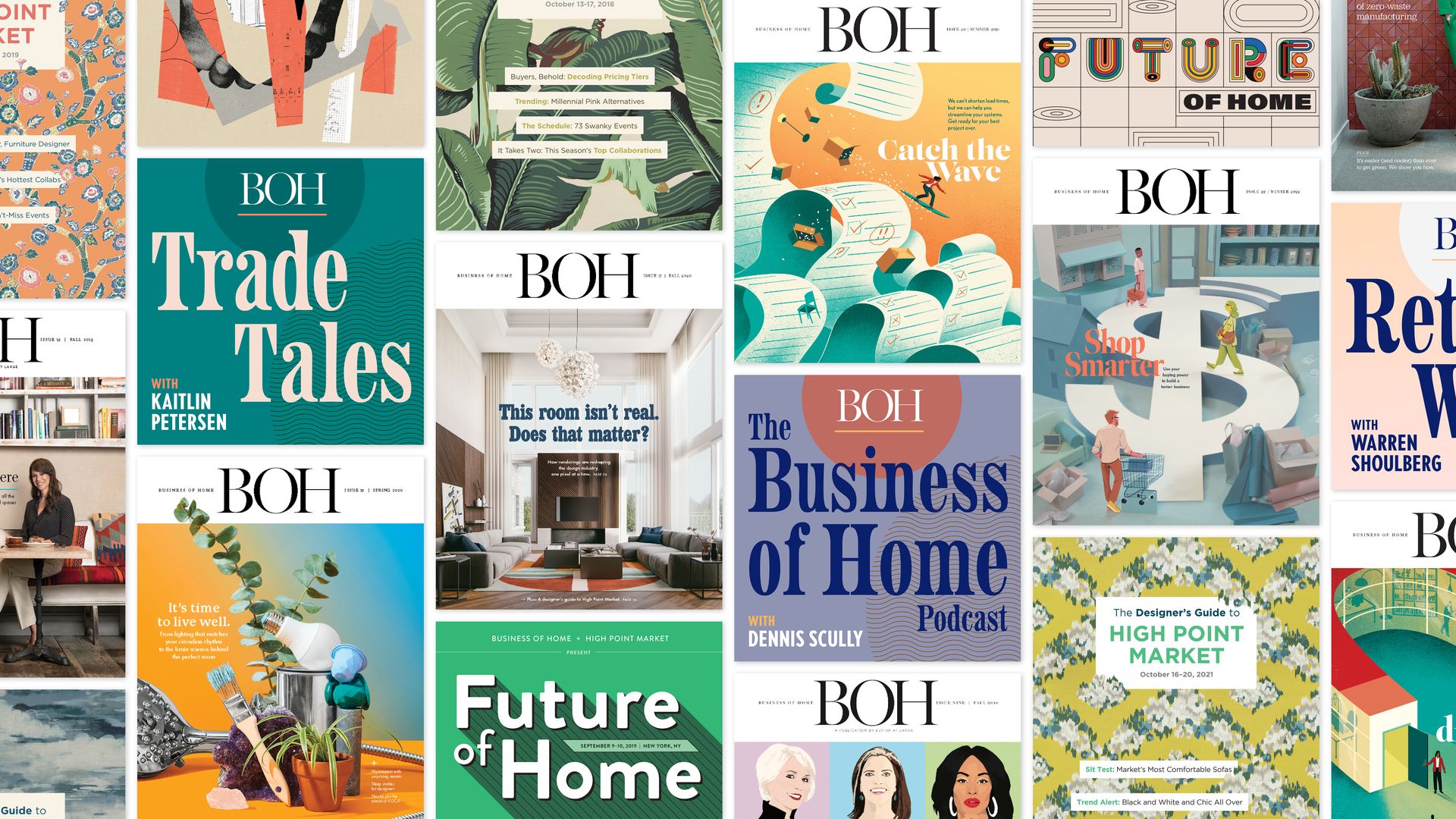 Recurrent Ventures, a venture equity-backed digital media company, has acquired Business of Home, a digital and print publication dedicated to home and interior design enthusiasts, Axios has learned.
The big picture: Recurrent has built a portfolio of more than two dozen digital media outlets through targeted acquisitions of established brands including Domino, Mel Magazine, Popular Science, and more.
It raised $75 million in October to continue buying distressed assets, often in print, that it can revive as digital brands.
Between the lines: Business of Home will join other Recurrent titles like Domino and Lonny in rounding out Recurrent's home category.
Noran Johnston will remain Head of Business of Home and continue to oversee the brand's day-to-day operations alongside the outlet's editor-in-chief, Kaitlin Petersen.
All of Business of Home's 11 employees will join Recurrent.
7. Streamers crack down on password sharing
Streaming companies are cracking down on password sharing as the number of quarterly subscription cancellations in the U.S. grows.
Why it matters: Password-sharing used to be a feature of the video subscription economy, allowing consumers to easily sample content across different services. Now that there's so much competition, it's a bug.
Netflix said Wednesday it will start testing ways to enable subscribers who share passwords outside of their households to do so "while also paying a bit more."
By the numbers: 36% of Americans share their Netflix account passwords with relatives, according to a new study by The Advertising Research Foundation, while 13% share them with friends.